Campaigns | Craftsmanship
Malibu Confidential
7 Min Reading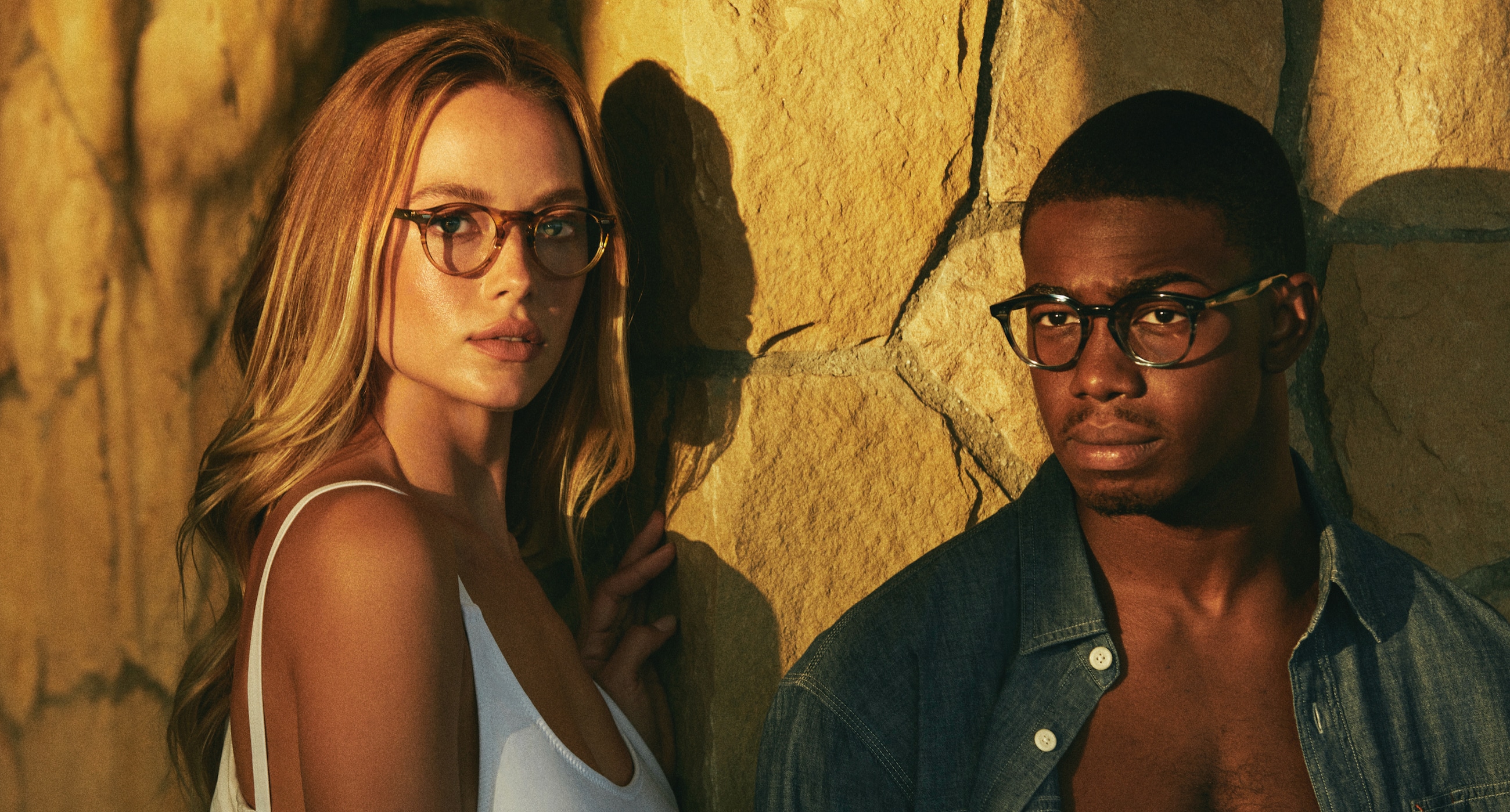 Oliver Peoples' Spring 2021 Campaign
The Spring 2021 Campaign, Malibu Confidential, is a visual, time, and overall, creative escape. The story is set at a mid-century modern, residential icon, found at the picturesque hills of sunny Malibu. The aesthetic and history of the house, as well as the surrounding environmental landscape shapes the tone of this upbeat campaign. It's a feast for the eyes that feels like it's pulled directly from an old Hollywood movie. The camera focus is a scene of friends sitting poolside with a demeanor to match their warm surroundings. Each person brings a unique air to the storyline – with one character displaying a sense of captivating mystery to another exuding confident sophistication. These personalities all provide perspective and intrigue to the day. It's the kind of moment one fantasizes about – achieving this sense of relaxed, California lifestyle with understated glamour. Yet, beneath the exterior romanticism of it all, there's underlining questions…who are they? How did they meet? What are they discussing, and what will occur next? Will we learn answers to these questions? Or will what happens in Malibu stay in Malibu…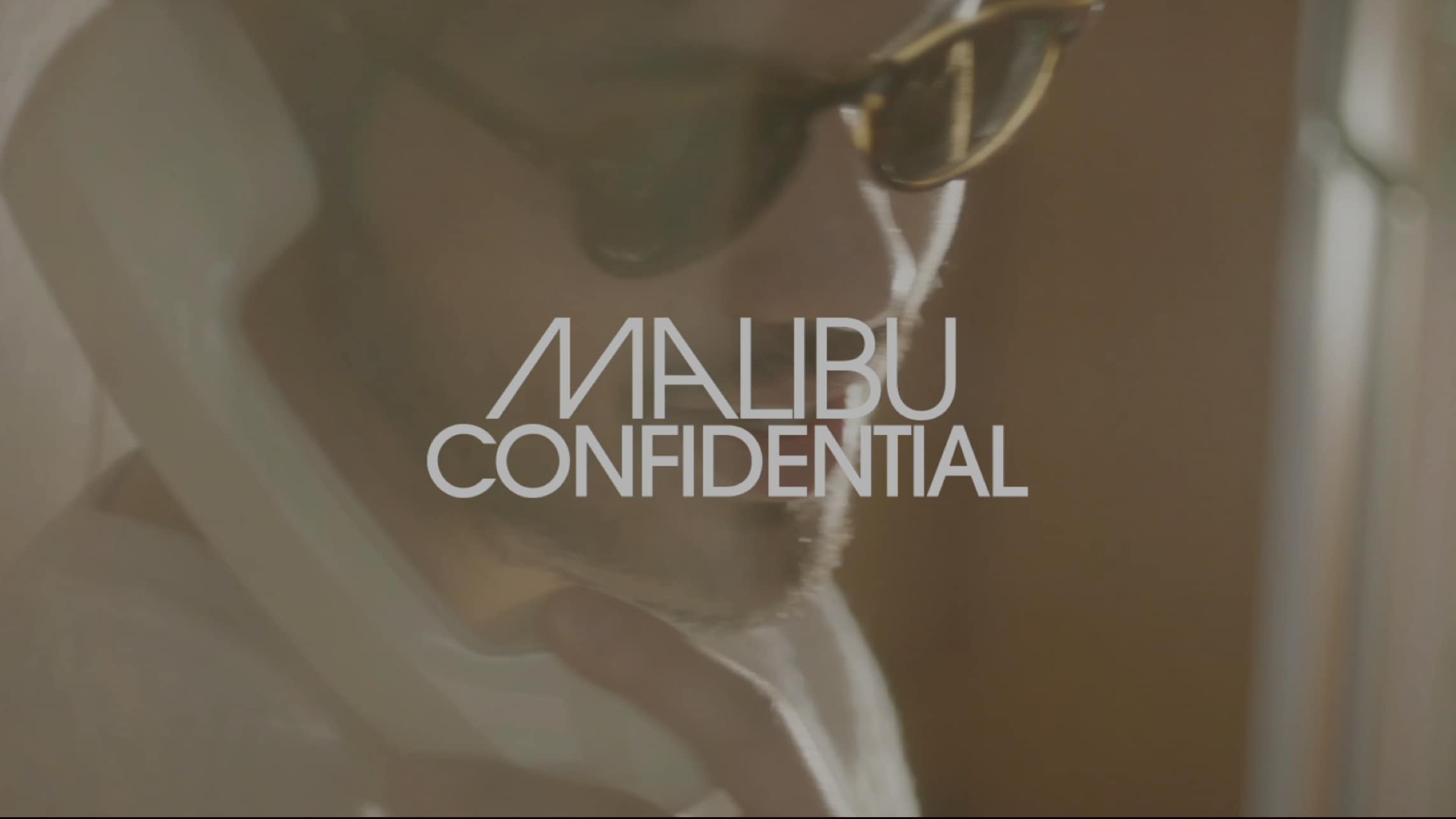 The campaign features rising stars: Ross Butler, from Netflix's 13 Reasons Why and Riverdale, and Corey Knight, lead in Luca Guadagnino's HBO series, We Are Who We Are, alongside influential models: Hannah Ferguson and Yasmin Wijnaldum. The campaign is seen through the lens of famed fashion photographer, Dennis Leupold, known for his work with Rihanna, and the film is captured by prominent cinematographer, Basil Fauchier. The scene is set against the backdrop of a residential Malibu icon, the Steinman House, designed by the mid-century modern architectural pioneer, Craig Ellwood.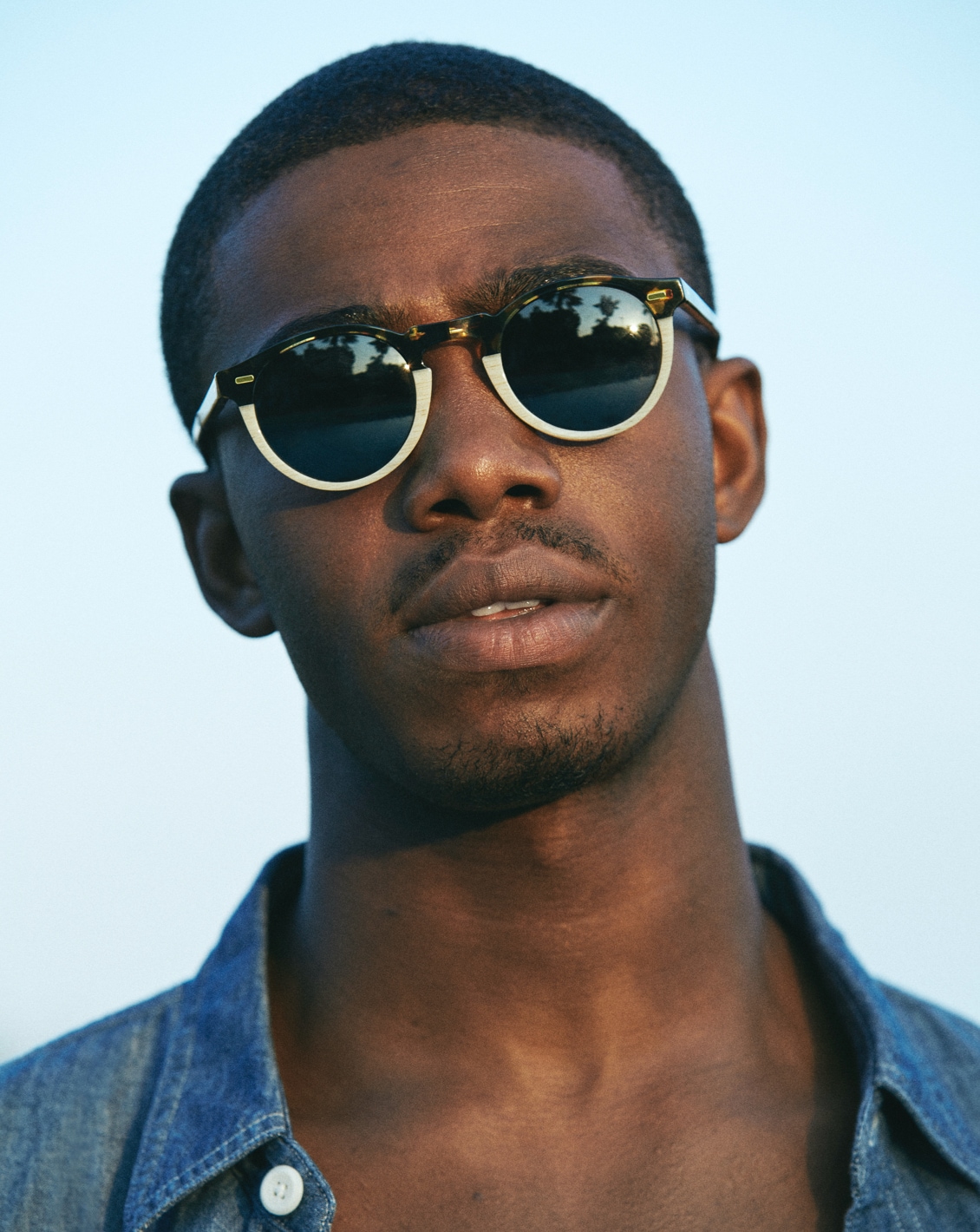 The Gregory Peck 1962 folding frame is seen on Corey Knight.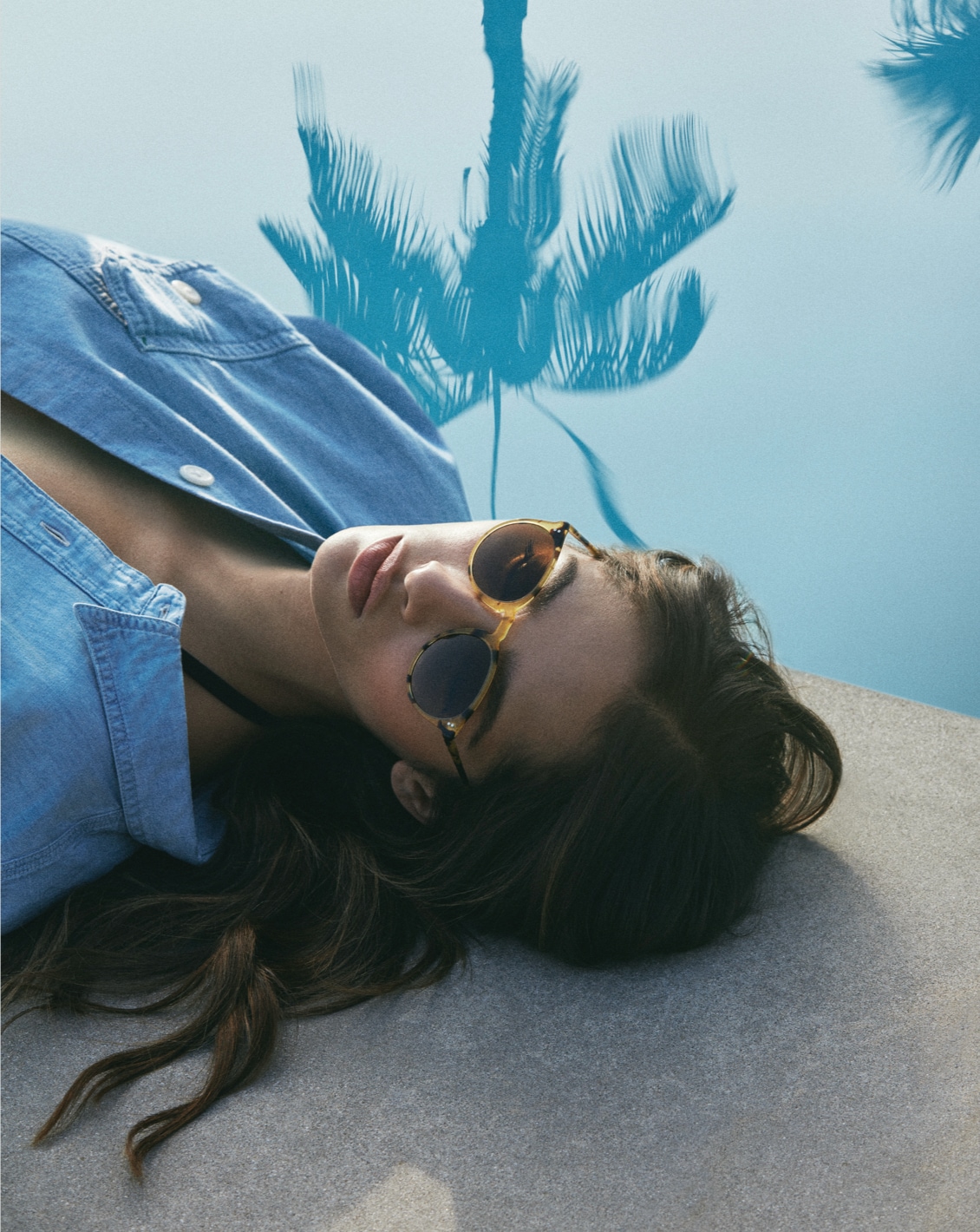 Model, Yasmin Wijnaldum, takes the O'Malley Sun poolside.
Crafted in 1956, the Steinman House feels as visually modern today as it did when it was first introduced. The structure was built with a sense of design integrity that was meant to blend indoor and outdoor environments to fit the lifestyle of southern California. With the use of glass windows on almost every angle from ceiling to floor, the house itself transports any visitor to the lush greenery and sleek pool that sits beside it. With views of the Pacific Ocean and palm trees in any direction, it's the closest one could get to a mid-century modern paradise. To blend, the scenes of the campaign match the tone and lifestyle that Ellwood and his clients would have felt during their era. Ellwood himself aimed to live a life that felt cinematic with Italian sportscars, bonds with LA's creative scene, and an appreciation for the finer things in life. This direction and sense of California energy is set in the foundation of the house, and with this, trickles into the vibe and aesthetics of the campaign.
The Spring 2021 collection intertwines within this story. The new styles feature odes to the bold, colorful times of the 60s and 70s alongside custom gradient lenses, luxurious metal frames, distinct acetates, and elaborate filigrees. Each piece conveys as much intention, detail, and craftsmanship as the Steinman House exhibits, while still exuding a sense of relaxed California elegance that the stars of the campaign display. For a few highlights within the collection, the Weslie Sun and optical frames, feature a vintage-inspired nose bridge alongside gradient glass lenses for an effortlessly relevant feel.
For a glamourous cat-eye look, the Laiya has a flattering deep lens shape which exudes grace and sophistication. When it comes to an everyday staple, Casian has a strong acetate build alongside a square shape that feels timeless. To those hoping for a feminine fashion-statement, Ysela and Willetta, both offer a 70s inspired bold-aesthetic.
For another retro angle, Martineaux feels ultra-stylish with its distinct keyhole bridge and custom Sunset Tower-inspired filigree. And for a modern-classic element, frames like Desmon alongside Gregory Peck 1962, embody newness, while still feeling like a core OP style.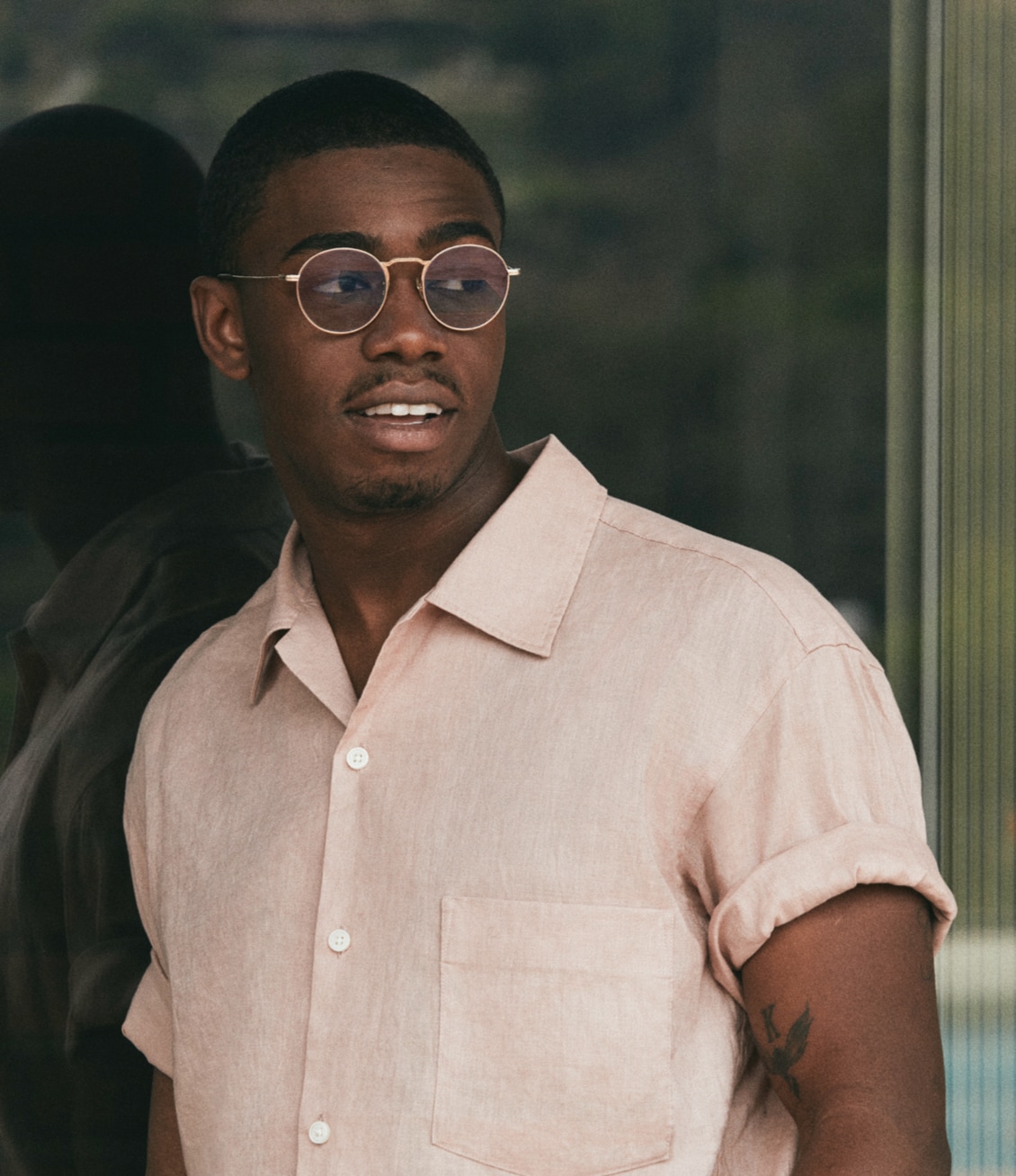 Weslie features intricate, made in Japan craftsmanship.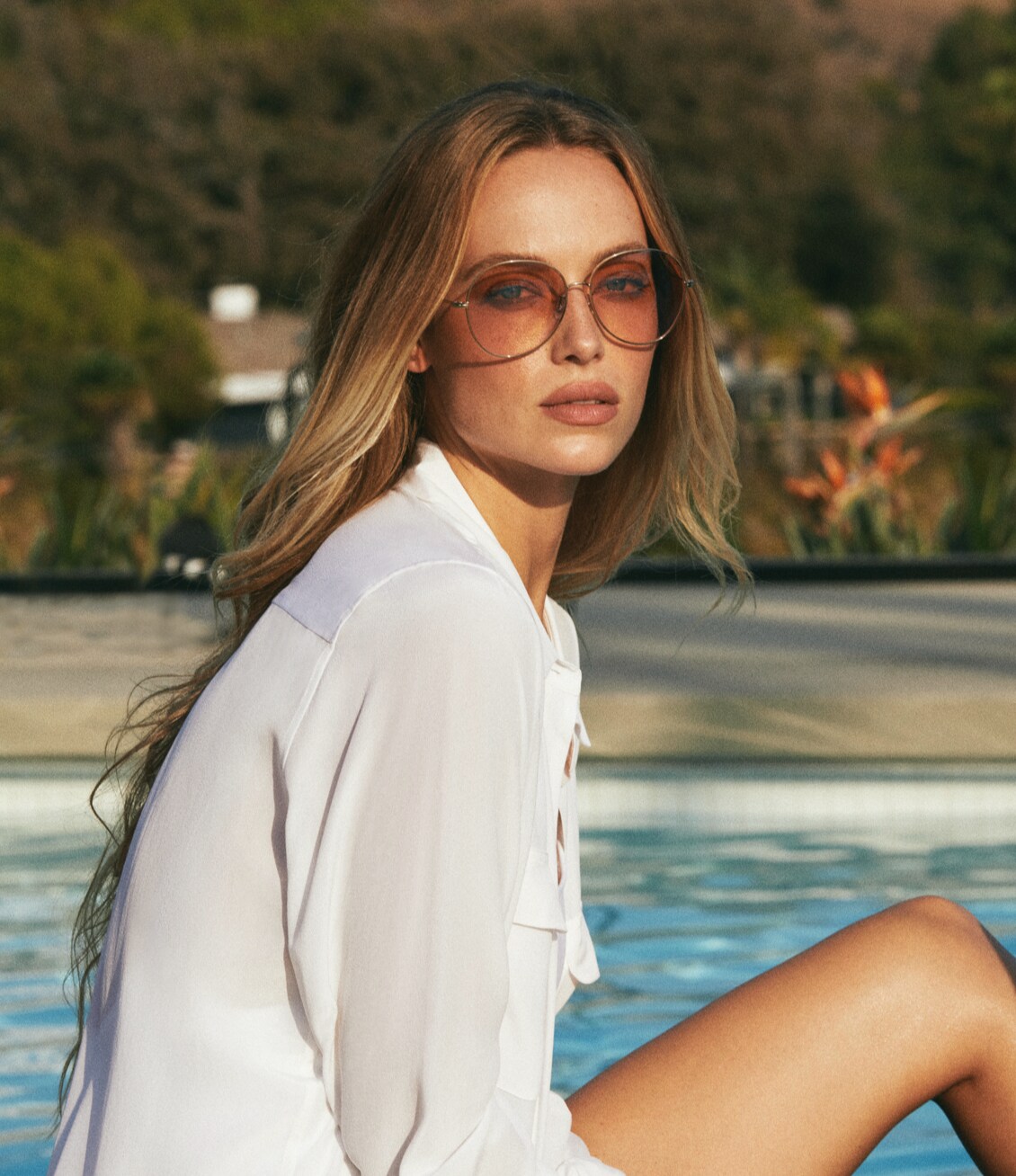 Ysela finds inspiration from the 1970s and features a flattering, refined lens shape.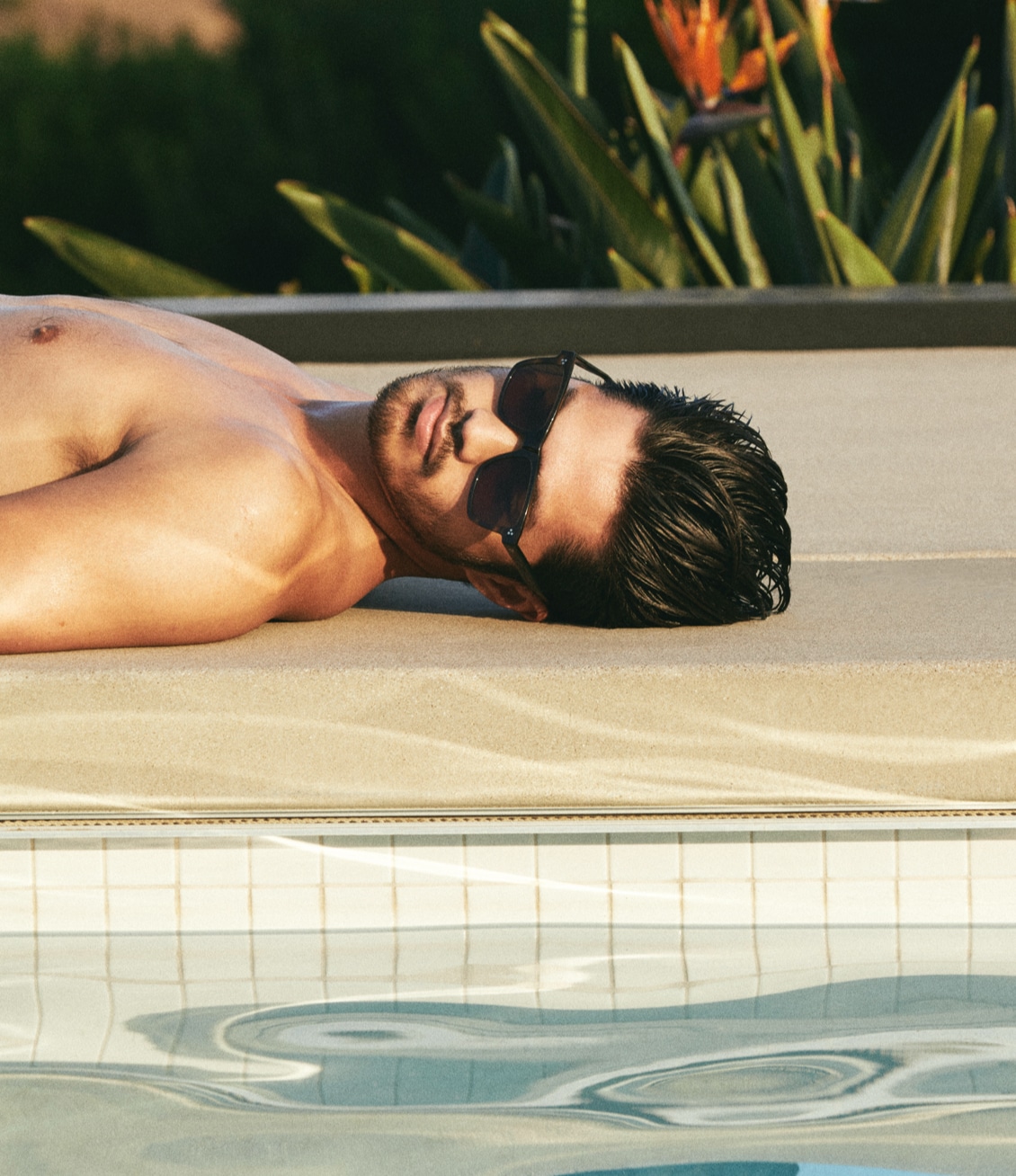 Actor, Ross Butler, takes in the Malibu sun, wearing the classic look of Casian.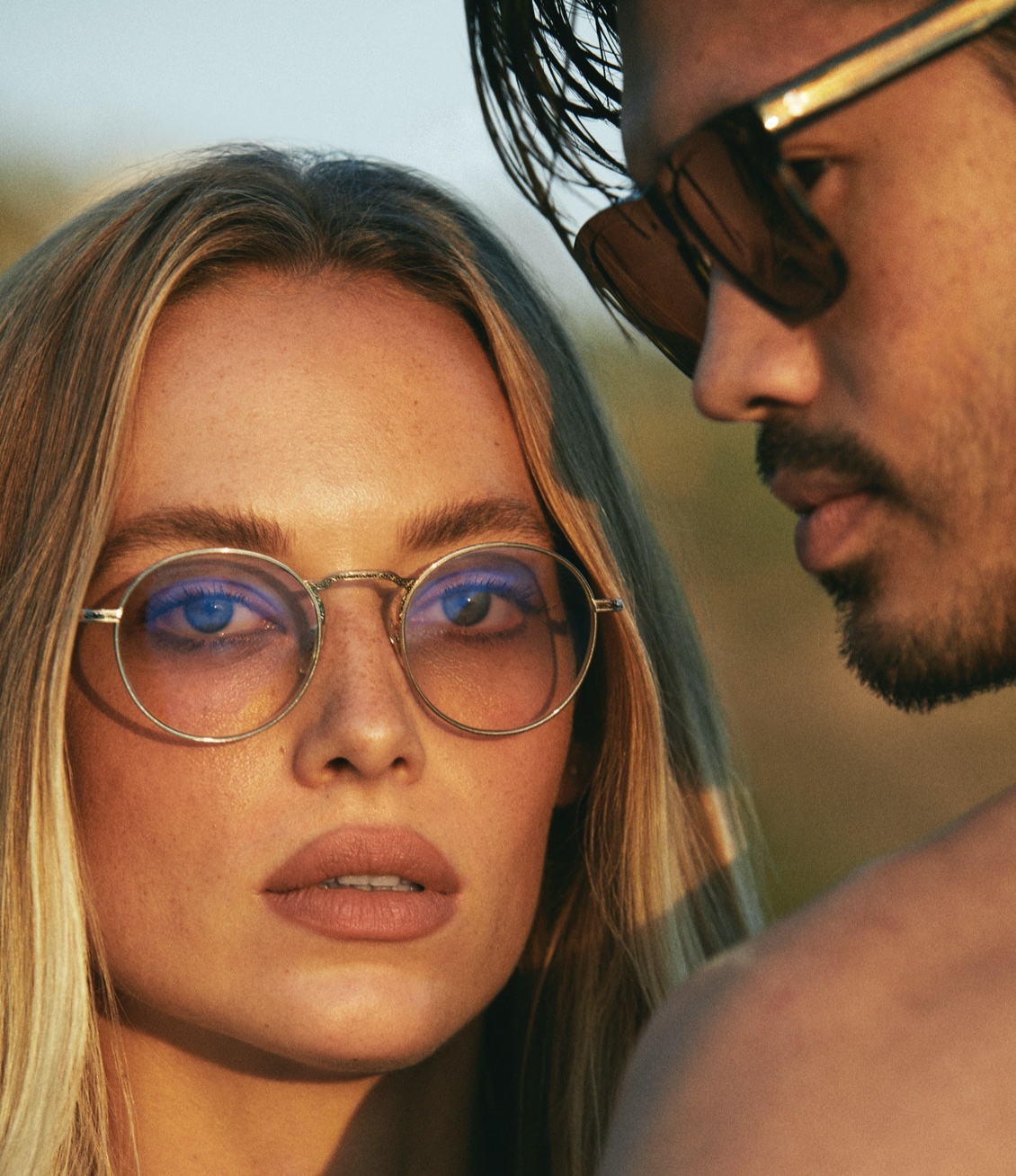 With an elaborate filigree pattern alongside gradient lenses, Weslie Sun exudes a vintage yet modern look.
Alongside the bold, new shapes, the Spring 2021 collection reintroduces iconic acetates from the Oliver Peoples' archives, including: YTB and 382. First introduced with the launch collection in 1987, these two acetates are reimagined for the today alongside new frames and reintroduced favorites. Distinct from most acetates, YTB offers a yellow base tortoise design for a vintage-inspired look that pairs well with a vibrant Green C lens. 382 was introduced that same iconic year and became noteworthy in film history being prominently featured in the landmark movie, American Psycho. As part of the re-launch, 382 is brought back in O'Malley optical and sun for a modern match on the style featured in the film. Both YTB and 382 acetates, were strong when they were last available in the 80s, because tortoise acetates are so neutral and flattering for the skin that it felt right to bring these best-sellers back.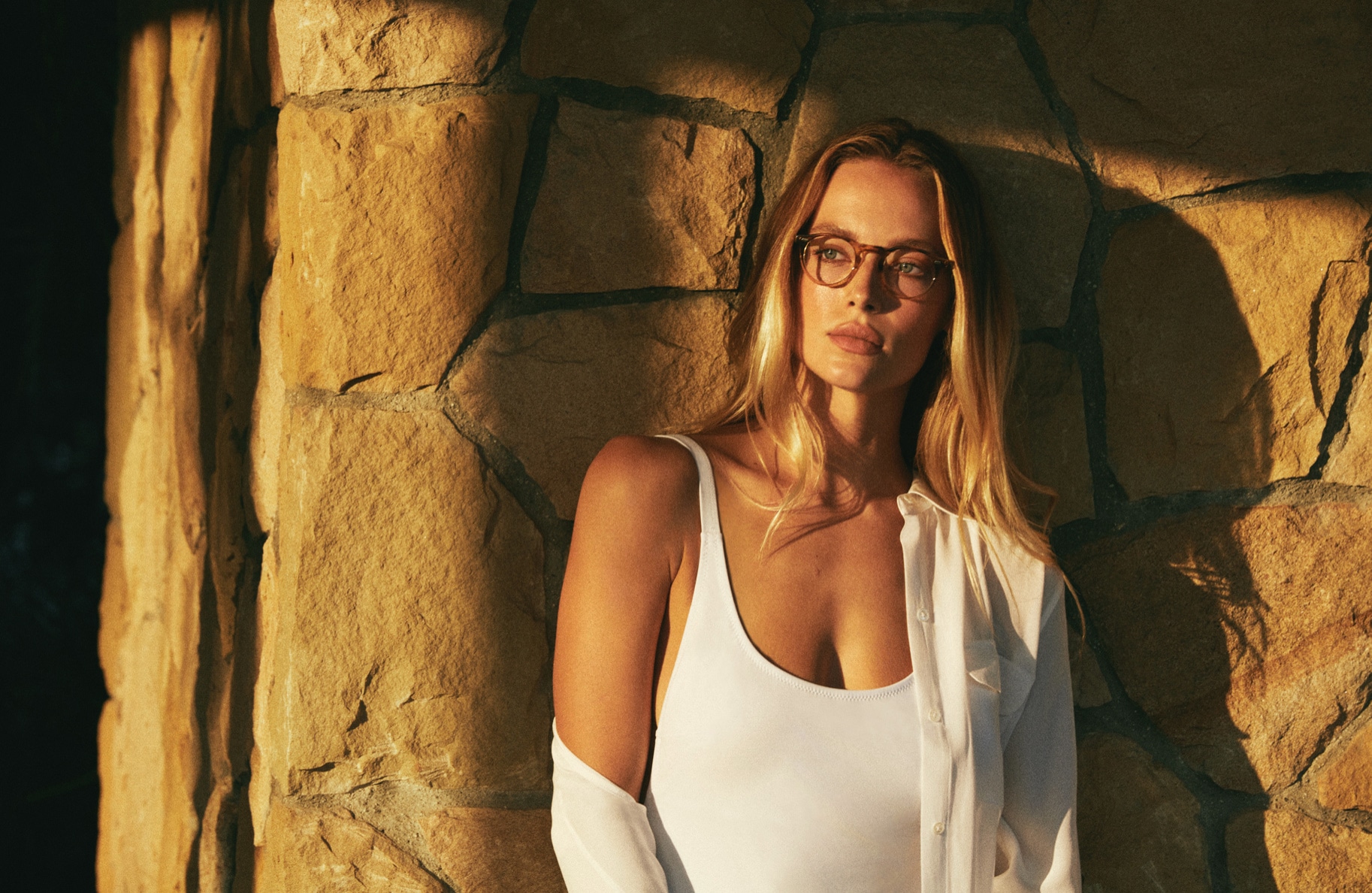 The timeless design of Gregory Peck can now be found in new, custom acetates.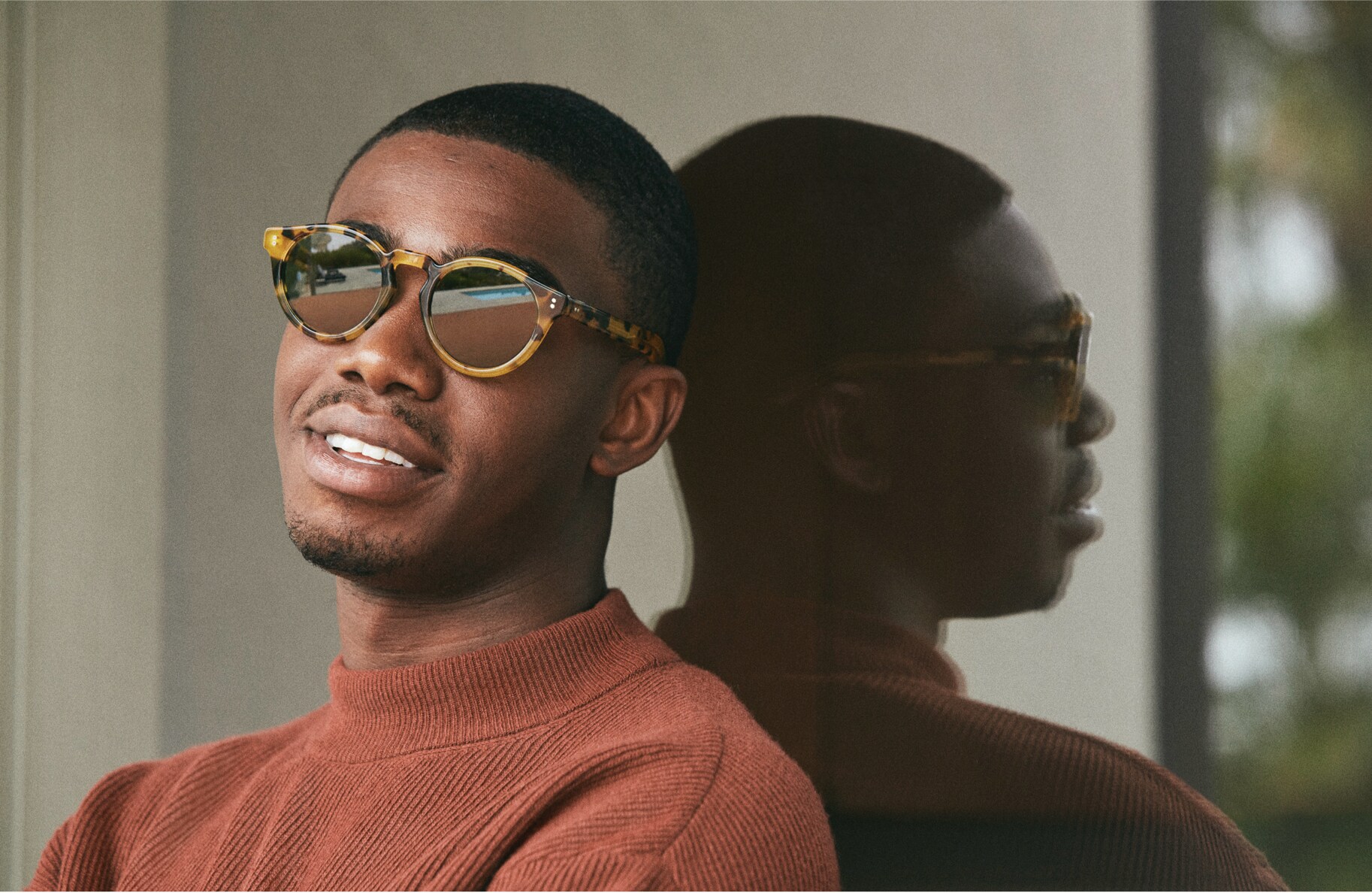 Featuring the iconic YTB acetate alongside a bold Green C lenses, Martineaux is distinctively stylish.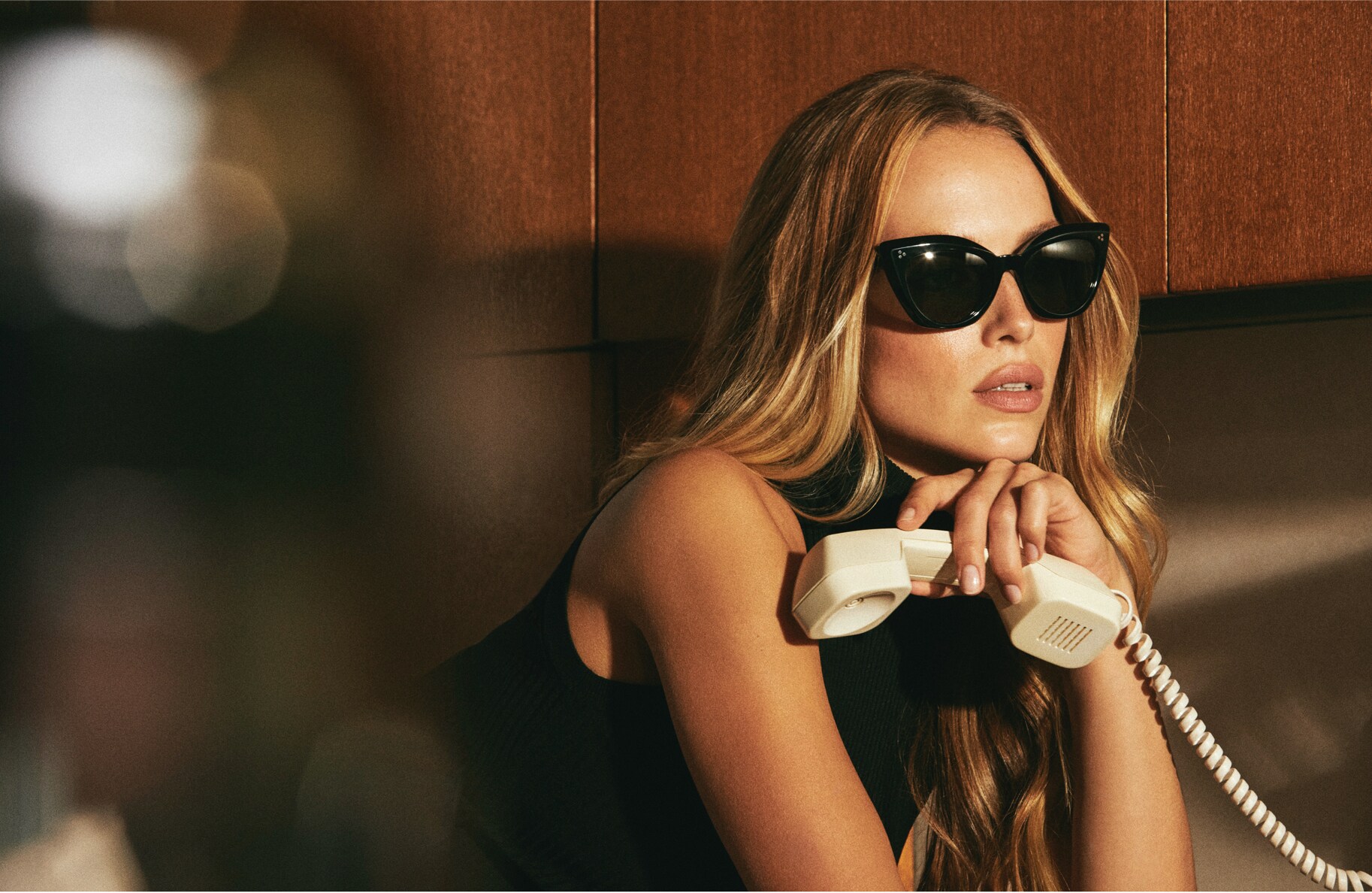 For a glamourous cat-eye, Laiya is offered in classic and new acetates alongside a flattering deep lens shape.
Throughout the campaign, viewers can find these iconic acetates in addition to the bold new styles that make-up Spring 2021. In Malibu Confidential, the frames themselves serve as one of the rare clues into the lives of the characters.
By choosing to wear a strong cat-eye, like Laiya, for instance, we can start to concur certain elements about this lead – but do we really know? Is there still more hidden under her sunglasses? And will this modern, film noir playout as anticipated, or will it all just remain…confidential.
All products in this article: