Conversations | Culture
Copenhagen Through the Eyes of Creatives
4 Min Reading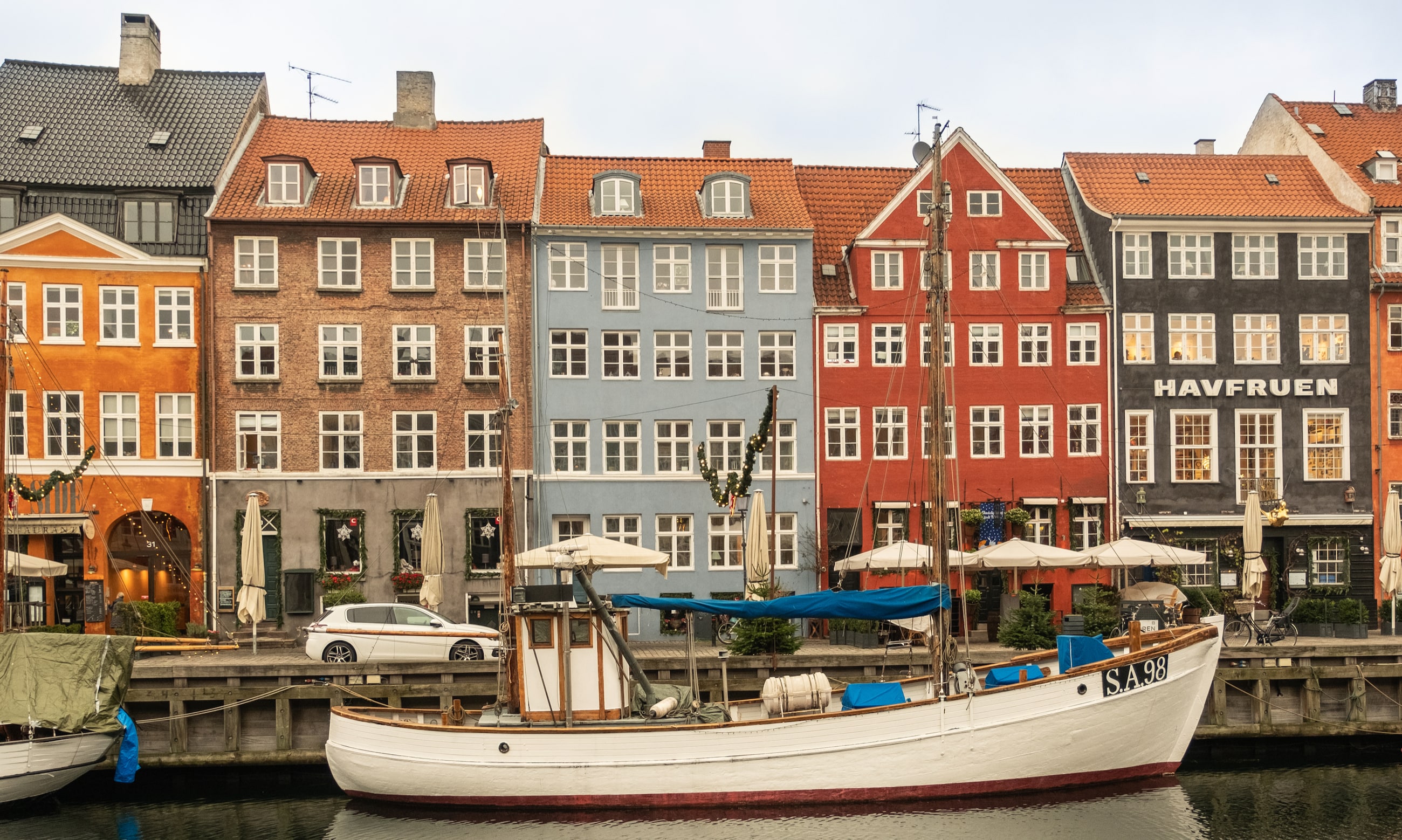 Local Tastemakers Show OP Around Their City
Copenhagen is a place where old and new worlds collide. With its famed port and infamous canals, history is always in present view. Innovation, however, is equally coming to the forefront as the creative scene in art and design continues to expand. This synergy of past and modern elements works because the tastemakers of Copenhagen know how to bring balance and simplicity in all forms of life. Whether it be in relation to urban development, time spent with friends and family, or overall elements of design – this blend of stable dichotomy shapes the city. Places like The Audo, a hybrid space that offers itself as a hotel residence, restaurant, café, concept store, library, and host for creative work and events, show that synergy is attainable in Copenhagen. For OP, a brand that is shaped by inspiration from the past with ties to modern design, it is a city to relate to. With this, we set out to take a closer look at Copenhagen through the lens of its local creatives, and in turn, learn a few insiders' hidden gems along the way.
Danielle Siggerud, Architect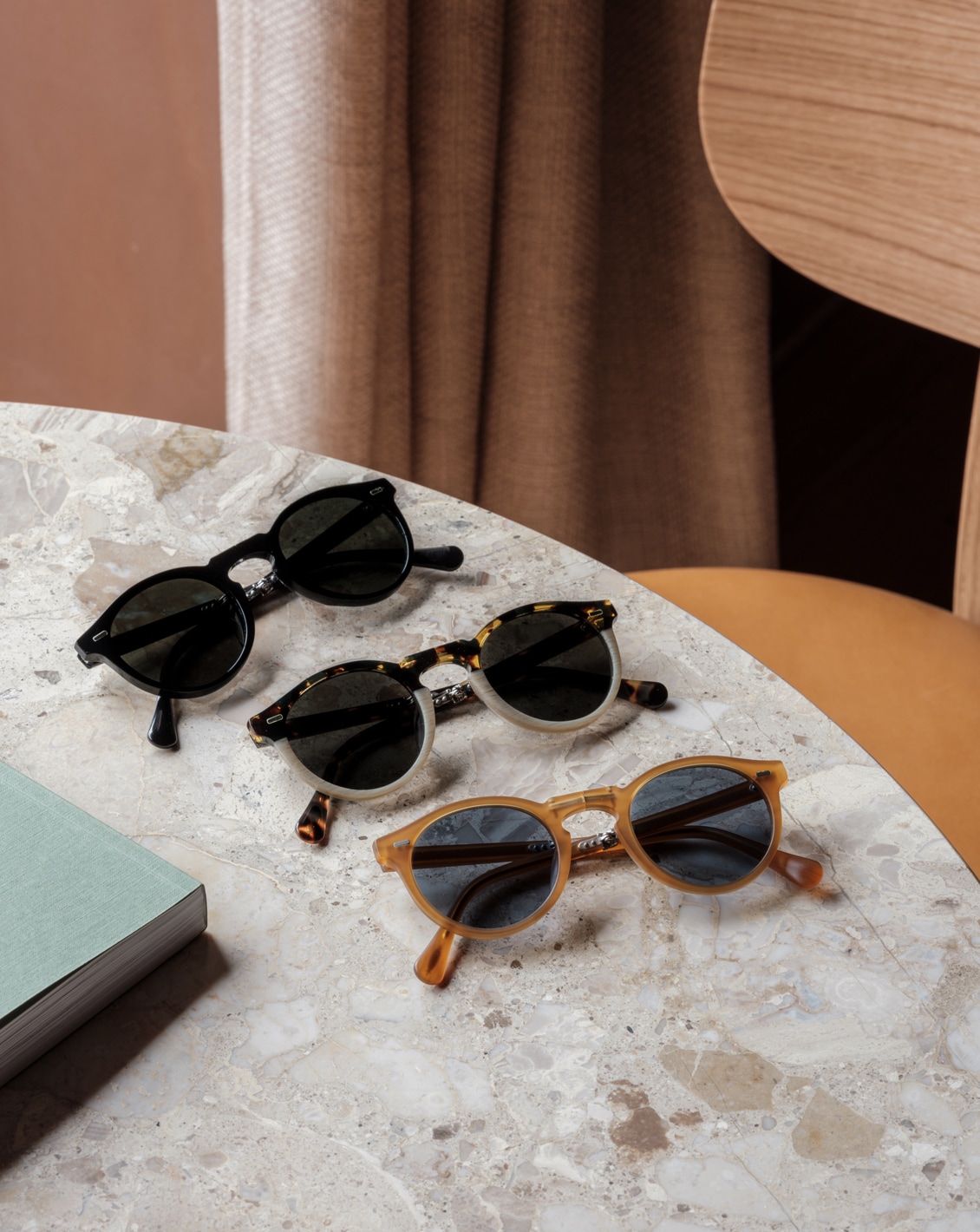 The Gregory Peck 1962 folding frames seen inside Room N2 at The Audo.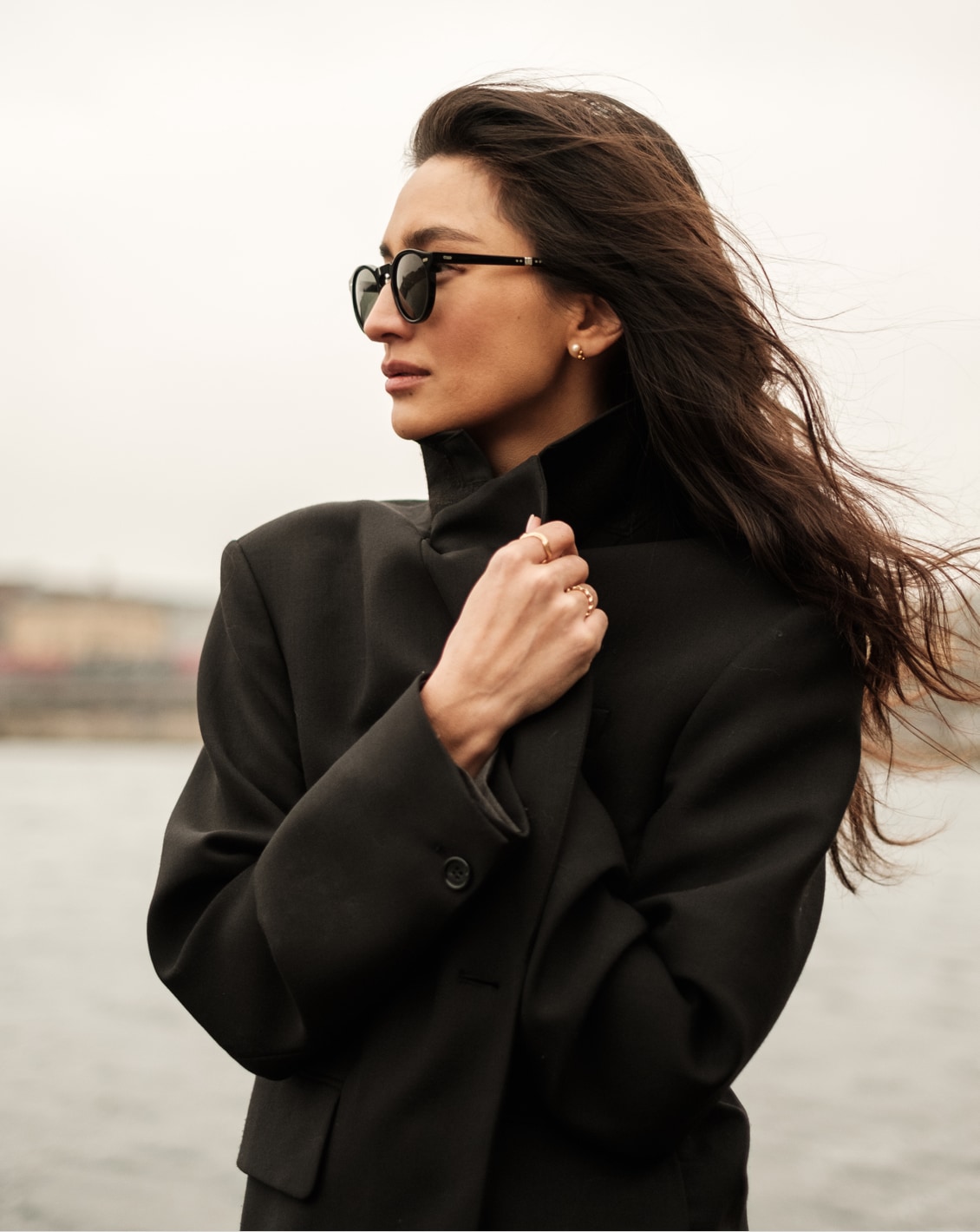 Danielle Siggerud wears Gregory Peck 1962 in Nordhavn, a newer part of the city.
Danielle Siggerud, a Copenhagen based architect who holds an MAA from the Royal Academy of Fine Arts in Denmark, describes what makes the buildings and urban development of the city different. "As we do have an astonishing cultural heritage in this city, for most architects today, including myself; our work is always done in the present, but we respect the past while building for the future, balancing heritage and originality.
Furthermore, Danish architecture is known for its focus on people. The human aspect of Danish architecture is closely associated with Danish architect and urban planner Jan Gehl, author of the 1970 classic, Life Between Buildings. His theories have had significant influence on the development of sustainable urban environments across the globe and is still what makes Copenhagen and the space between buildings very unique and successful."
Ruben Hughes, Art Director
New Yorker turned local art director, Ruben Hughes, who has counted famed Danish companies like Bang & Olufsen and ILLUM as clients, describes the best parts about calling Copenhagen home. "The transition was quite eye-opening. I love living in a 300-year-old apartment in the centre of the city and only a five-minute walk from the harbour —where we swim all year around. The work-life balance here allows me to enjoy the company of friends and activities after office hours. There's no shortage of award-winning restaurants and bakeries that you hear about back home. Now, I'm only one bicycle ride away from places like Noma, Amass, Hart Bargeri and more…the city is incredibly bike-friendly."
Joachim Kornbek Hansen, Art Director of Menu
Bjarne Hansen, Founder of Menu and The Audo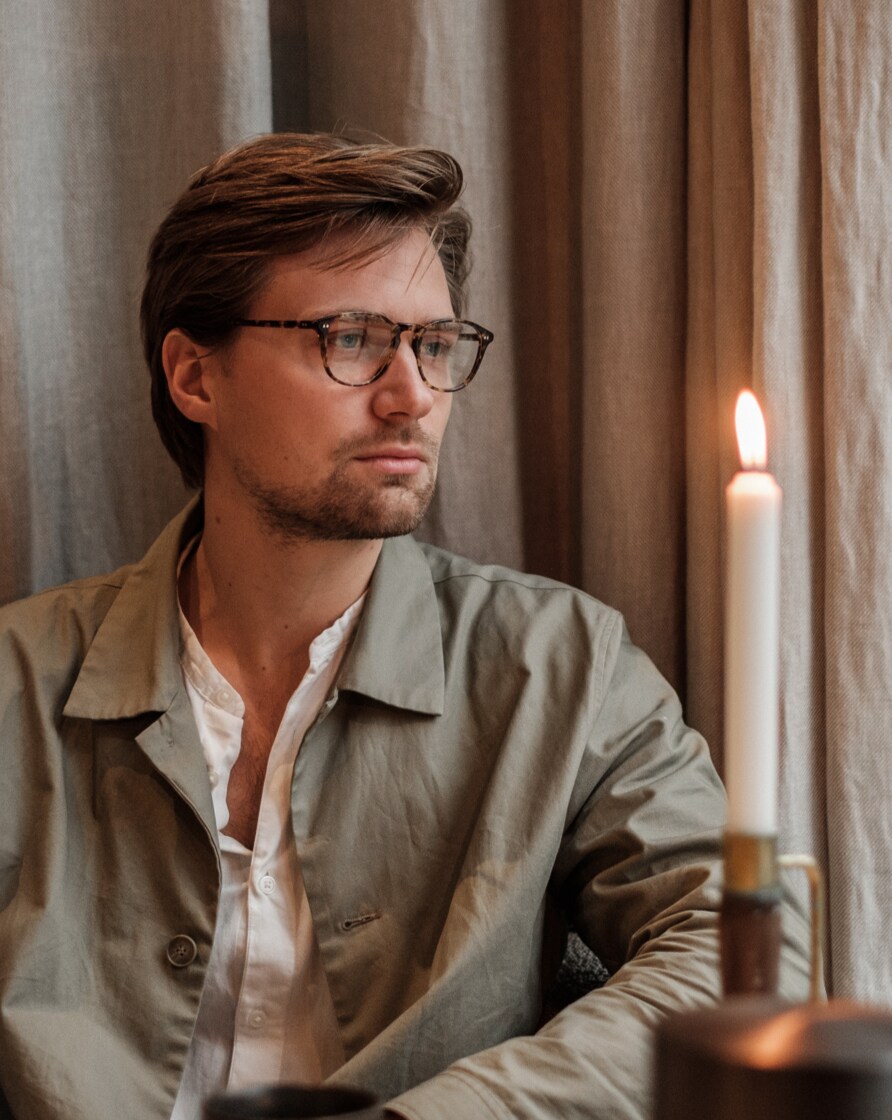 Joachim Kornbek Hansen sits by the window at the Audo Café wearing Forman-R.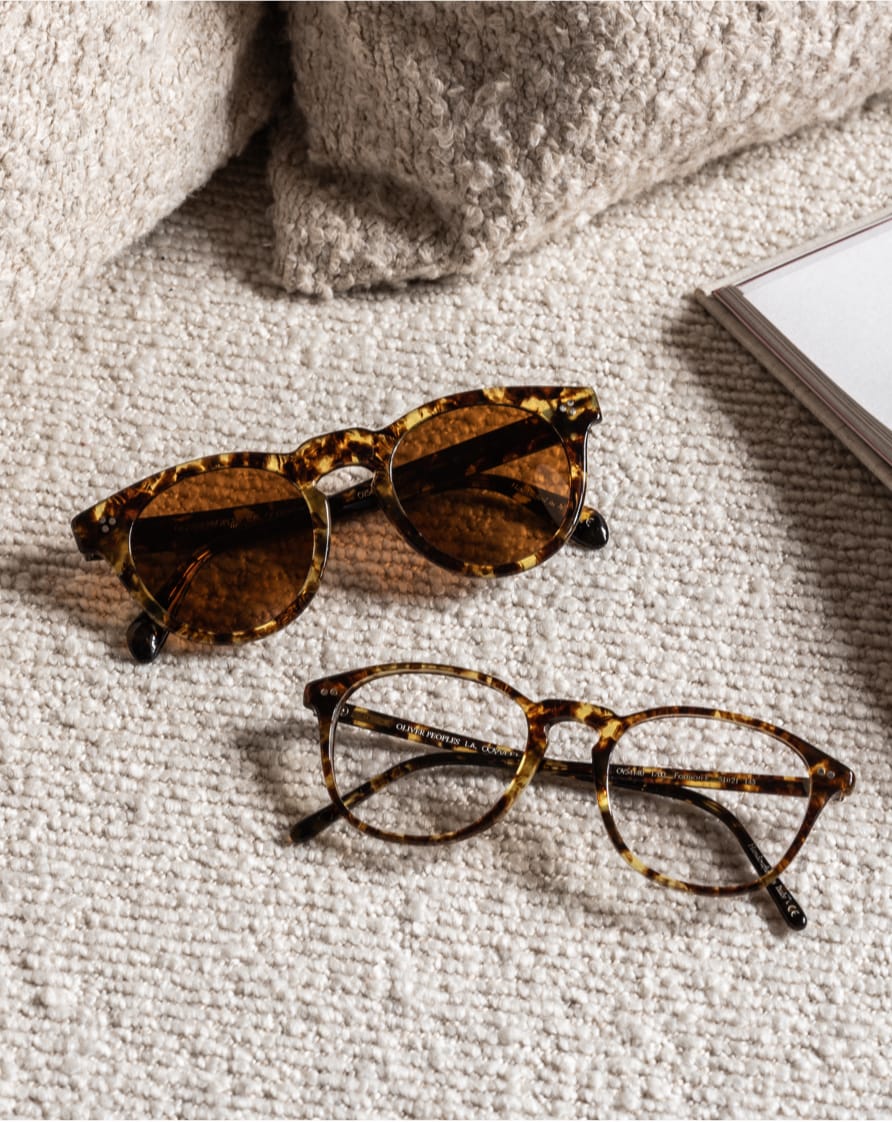 Lewen sunglass and Forman-R rest on a Menu Space Sofa in Room N3 at The Audo Hotel.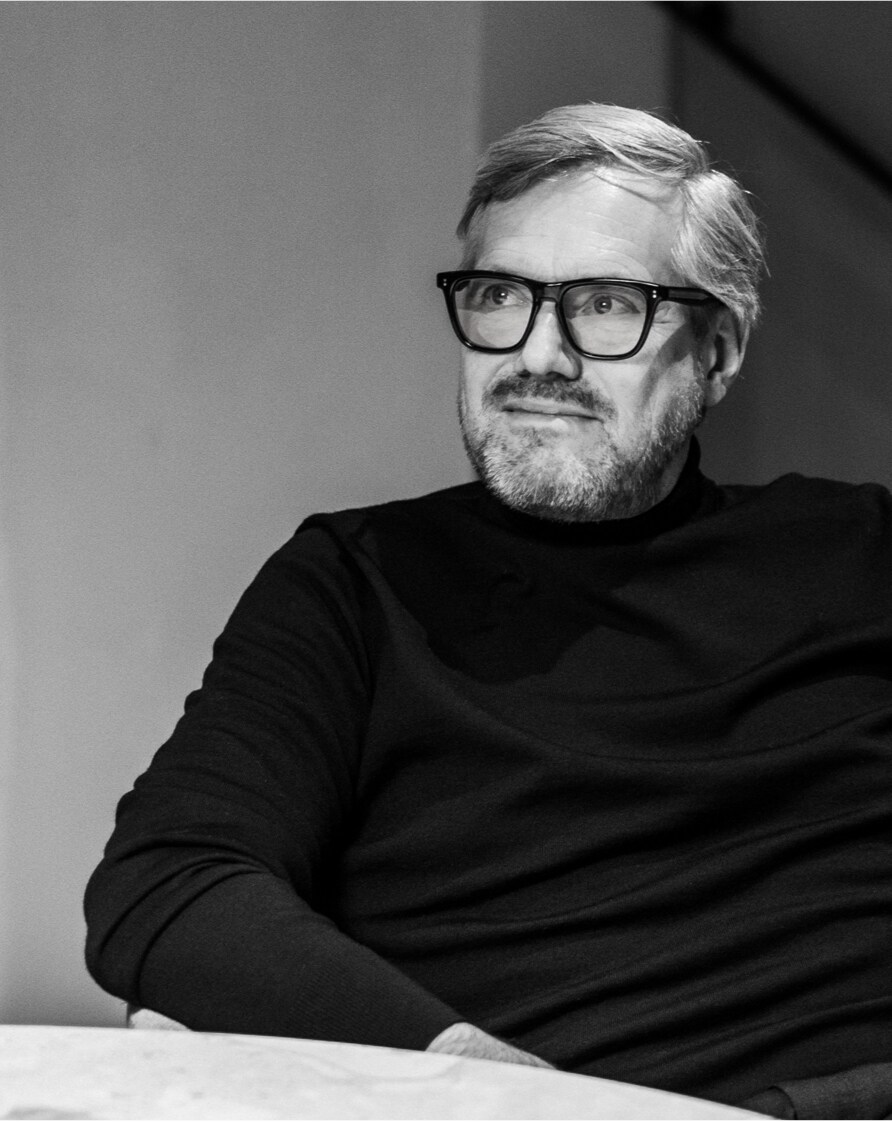 Bjarne Hansen, father to Joachim and visionary founder of both The Audo and Menu, is seen in Lynes.
The highly impactful Art Director of Menu Space, Joachim Kornbek Hansen, describes what makes the design scene in Copenhagen so unique and where he goes to feel inspired.
"I think there is a legacy of history, craft and appreciation of materials that this generation has success with making relevant and crisp again. The mix between the old heritage and the young experimental tendencies gives a nice contrast." In regard to inspiration, the source is usually "in the streets of Frederiksberg. It is very historically rich and just different from what you see elsewhere in Copenhagen. There is a sense of culture, theatres, etc. "
Yvonne Koné, Fashion Designer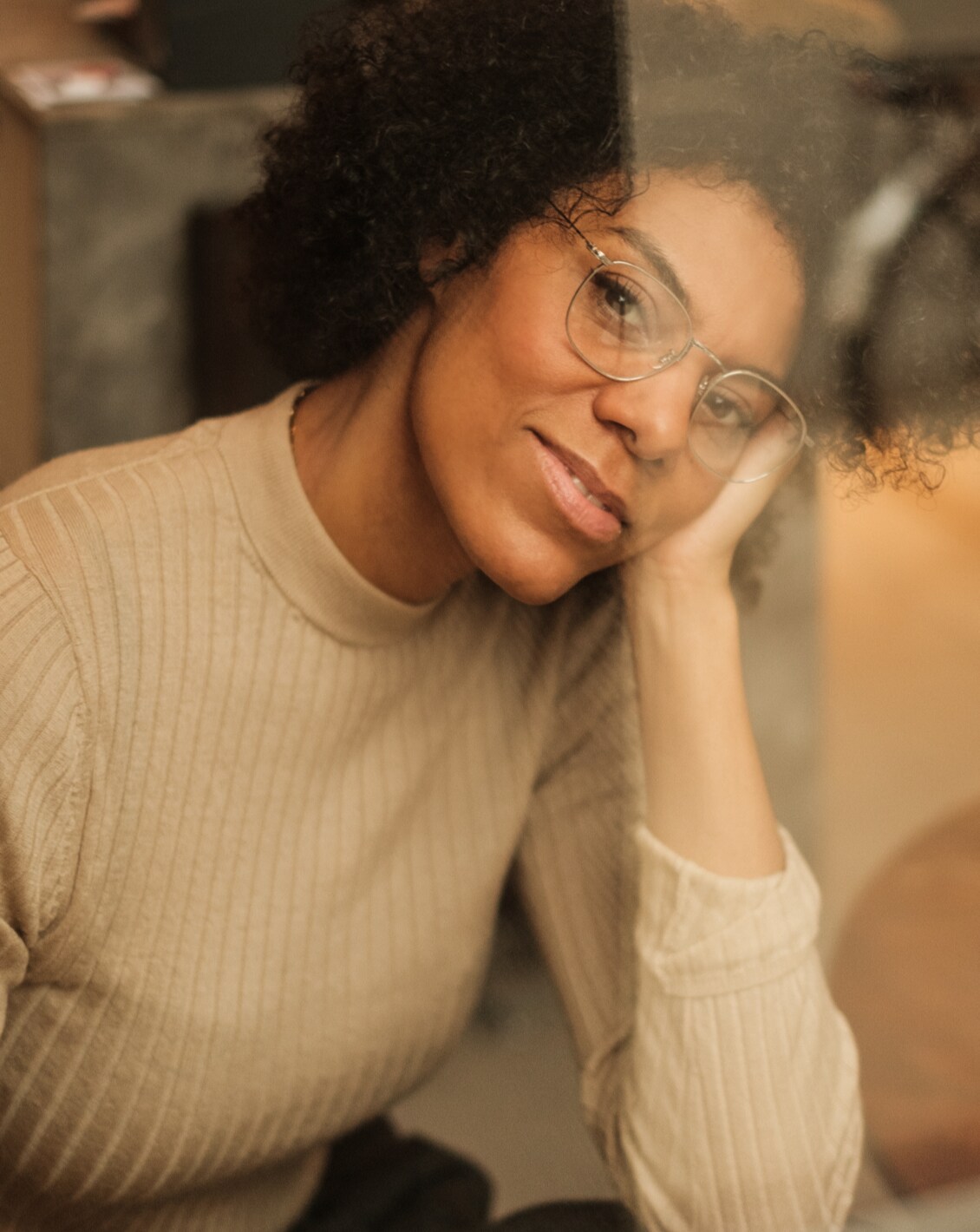 Yvonne Koné portrayed through the windows at Audo Café wearing Allinger.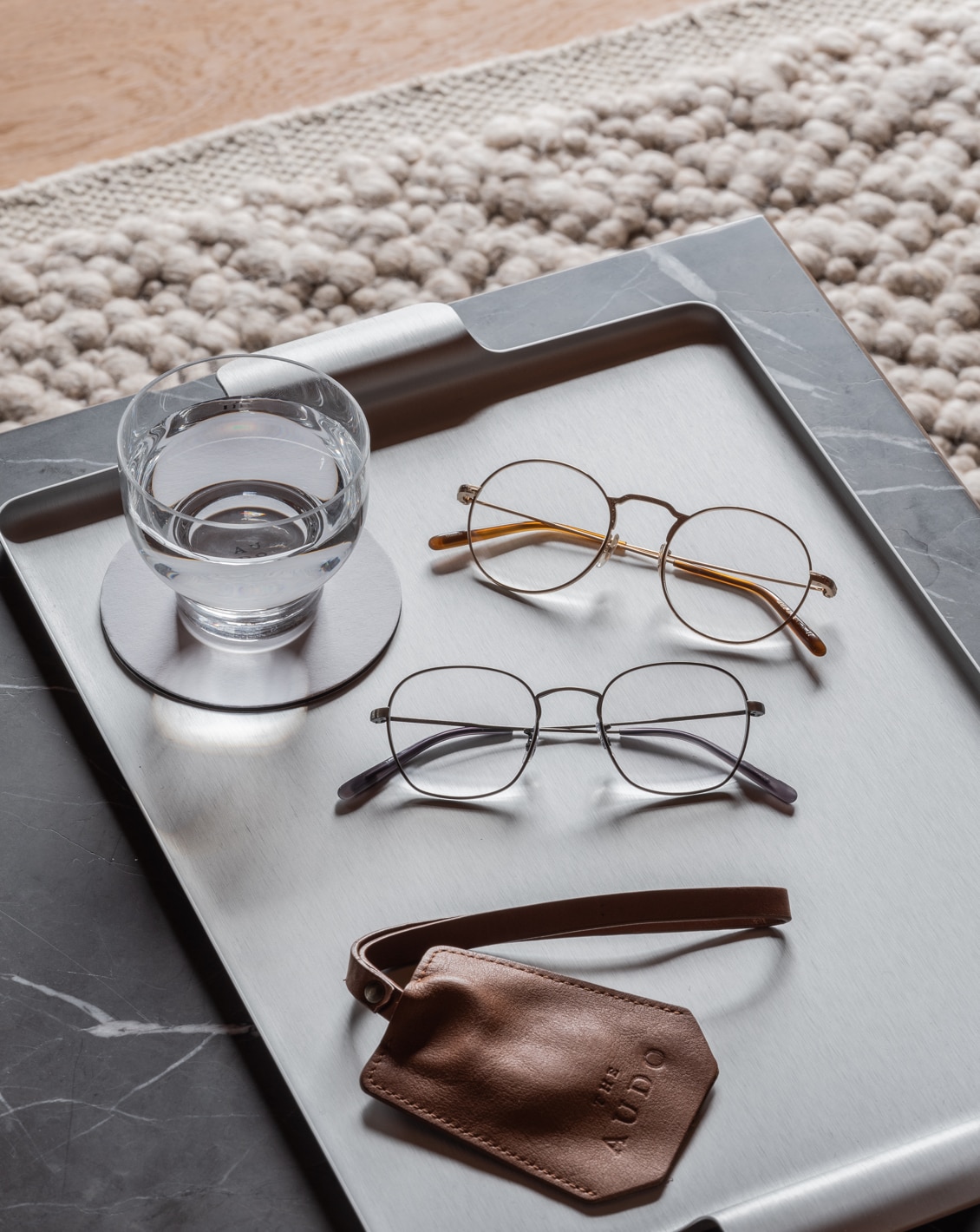 The Weslie optical and Allinger lay on a metal tray alongside a room key to The Audo.
Copenhagen-based fashion designer, Yvonne Koné, whose namesake label of handbags and shoes is making strong impressions locally and stateside, describes where she goes in the city to clear her head and feel creatively moved.
"When I do go for a little run, it´s always to Refshaleøen…The water, the space, the good bread, cakes and a little coffee after a run feels so inspiring and fresh. Besides I´ve always loved the colors at Thorvaldsens Museum, Tegners Museum about 40 minutes drive outside Copenhagen and then in general my 8-minute walk from my home, to my shop in the quiet mornings is always a place I collect my thoughts and find inspiration."
PHOTOS: Thibault De Schepper