PRESCRIPTION DETAILS
Sphere:

to

Cylinder:

to

Axes:

Any

ADD:

to

view more

Normally you find this table on your prescription:

| Rx | Sphere (SPH) | Cylinder (CYL) | Axis | Add |
| --- | --- | --- | --- | --- |
| O.D. | to | to | Any | to |
| O.S. | to | to | Any | to |
{"hasSingleSKU":true,"catalogEntryTypeCode":"ProductBean","parentCatalogGroupID":["3074457345616683318_3074457345616686169","3074457345616683368_3074457345616686703","3074457345616683368_3074457345616686704","3074457345616683368_3074457345616686712","3074457345616683368_3074457345616686713","3074457345616683368_3074457345616696673","3074457345616684418_3074457345616686703","3074457345616684418_3074457345616686704","3074457345616684418_3074457345616686712","3074457345616684418_3074457345616686713","3074457345616684418_3074457345616696673"],"singleSKUCatalogEntryID":"3074457345616736786","uniqueID":"3074457345616736266","sKUs":[{"hasSingleSKU":false,"catalogEntryTypeCode":"ItemBean","parentCatalogGroupID":["3074457345616683318_3074457345616686169","3074457345616683368_3074457345616686703","3074457345616683368_3074457345616686704","3074457345616683368_3074457345616686712","3074457345616683368_3074457345616686713","3074457345616683368_3074457345616696673","3074457345616684418_3074457345616686703","3074457345616684418_3074457345616686704","3074457345616684418_3074457345616686712","3074457345616684418_3074457345616686713","3074457345616684418_3074457345616696673"],"uniqueID":"3074457345616736786","resourceId":"http:\/\/lux-prdlv-src01.lux-ecomm.net:3737\/search\/resources\/store\/715839041\/productview\/byId\/3074457345616736786","price":[{"description":"L","value":"","usage":"Display","currency":"USD"},{"description":"O","value":"","usage":"Offer","currency":"USD"}],"thumbnail":"https:\/\/assets.oliverpeoples.com\/is\/image\/OliverPeoples\/827934429093_shad_fr.png?impolicy=OV_OpPlp","shortDescription":"OV5411D 1003 51-17","mfPartNumber_ntk":"0OV5411D","name":"OV5411D 1003 51-17","buyable":"true","storeID":"715838934","attributes":[{"storeDisplay":false,"values":[{"sequence":"316","value":"Standard","uniqueID":"7741124012283378442","unitOfMeasure":"","unitID":"","identifier":"Standard"}],"sequence":"1","name":"Size","usage":"Defining","uniqueID":"7741124012283379859","displayable":true,"comparable":false,"identifier":"MODEL_SIZE_DISPLAY","searchable":false,"facetable":false},{"storeDisplay":false,"values":[{"sequence":"1","value":"Demo Lens","uniqueID":"7741124012283379041","unitOfMeasure":"","unitID":"","identifier":"Demo Lens"}],"sequence":"3","name":"Lens treatment","usage":"Descriptive","uniqueID":"7741124012283379864","displayable":false,"comparable":false,"identifier":"LENS_TREATMENT","searchable":false,"facetable":false},{"storeDisplay":false,"values":[{"sequence":"1","value":"160","uniqueID":"7741124012283379018","unitOfMeasure":"","unitID":"","identifier":"160"}],"sequence":"1016","name":"Grossweight","usage":"Descriptive","uniqueID":"7741124012283379861","displayable":false,"comparable":false,"identifier":"GROSSWEIGHT","searchable":false,"facetable":false},{"storeDisplay":false,"values":[{"sequence":"4","value":"Material-acetate;nosepads-vintage-nosepads","uniqueID":"7741124012284934020","unitOfMeasure":"","unitID":"","identifier":"Material-acetate;nosepads-vintage-nosepads"}],"sequence":"1016","name":"Features","usage":"Descriptive","uniqueID":"7741124012283379879","displayable":false,"comparable":false,"identifier":"FEATURES","searchable":false,"facetable":false},{"storeDisplay":false,"values":[{"sequence":"2","value":"1003 51","uniqueID":"7741124012283437610","unitOfMeasure":"","unitID":"","identifier":"1003 51"}],"sequence":"1016","name":"Grid Value","usage":"Descriptive","uniqueID":"7741124012283379860","displayable":false,"comparable":false,"identifier":"GRID VALUE","searchable":false,"facetable":false},{"storeDisplay":false,"values":[{"sequence":"2","value":"17","uniqueID":"7741124012283379022","unitOfMeasure":"","unitID":"","identifier":"17"}],"sequence":"1016","name":"Lens bridge","usage":"Descriptive","uniqueID":"7741124012283379862","displayable":false,"comparable":false,"identifier":"LENS_BRIDGE","searchable":false,"facetable":false},{"storeDisplay":false,"values":[{"sequence":"1","value":"Demo Lens","uniqueID":"7741124012283379045","unitOfMeasure":"","unitID":"","identifier":"Demo Lens"}],"sequence":"1016","name":"Lens treatment","usage":"Descriptive","uniqueID":"7741124012283379865","displayable":false,"comparable":false,"identifier":"LENS_TREATMENT_FACET","searchable":true,"facetable":true},{"storeDisplay":false,"values":[{"sequence":"3","value":"OV5411D 1003 51-17","uniqueID":"7741124012284270622","unitOfMeasure":"","unitID":"","identifier":"OV5411D 1003 51-17"}],"sequence":"1016","name":"Displaysku","usage":"Descriptive","uniqueID":"7741124012283379878","displayable":false,"comparable":false,"identifier":"DISPLAYSKU","searchable":false,"facetable":false},{"storeDisplay":false,"values":[{"sequence":"2","value":"35.4","uniqueID":"7741124012284270815","unitOfMeasure":"","unitID":"","identifier":"35.4"}],"sequence":"1016","name":"Lensheight","usage":"Descriptive","uniqueID":"7741124012283379885","displayable":false,"comparable":false,"identifier":"LENSHEIGHT","searchable":false,"facetable":false},{"storeDisplay":false,"values":[{"sequence":"1","value":"Zpfn","uniqueID":"7741124012283379074","unitOfMeasure":"","unitID":"","identifier":"Zpfn"}],"sequence":"1016","name":"Materialtype","usage":"Descriptive","uniqueID":"7741124012283379872","displayable":false,"comparable":false,"identifier":"MATERIALTYPE","searchable":false,"facetable":false},{"storeDisplay":false,"values":[{"sequence":"3","value":"51","uniqueID":"7741124012283378430","unitOfMeasure":"","unitID":"","identifier":"51"}],"sequence":"1016","name":"Model size","usage":"Descriptive","uniqueID":"7741124012283379858","displayable":false,"comparable":false,"identifier":"MODEL_SIZE","searchable":false,"facetable":false},{"storeDisplay":false,"values":[{"sequence":"1","value":"145","uniqueID":"7741124012283379037","unitOfMeasure":"","unitID":"","identifier":"145"}],"sequence":"1016","name":"Temple length","usage":"Descriptive","uniqueID":"7741124012283379863","displayable":false,"comparable":false,"identifier":"TEMPLE_LENGTH","searchable":false,"facetable":false}],"partNumber":"827934429093"}],"merchandisingAssociations":[{"hasSingleSKU":true,"catalogEntryTypeCode":"ProductBean","associationType":"REPLACEMENT","parentCatalogGroupID":["3074457345616683318_3074457345616686169","3074457345616683368_3074457345616686703","3074457345616683368_3074457345616686704","3074457345616683368_3074457345616686712","3074457345616683368_3074457345616686713","3074457345616683368_3074457345616696673","3074457345616684418_3074457345616686703","3074457345616684418_3074457345616686704","3074457345616684418_3074457345616686712","3074457345616684418_3074457345616686713","3074457345616684418_3074457345616696673"],"uniqueID":"3074457345616736267","singleSKUCatalogEntryID":"3074457345616736787","sKUs":[{"hasSingleSKU":false,"catalogEntryTypeCode":"ItemBean","parentCatalogGroupID":["3074457345616683318_3074457345616686169","3074457345616683368_3074457345616686703","3074457345616683368_3074457345616686704","3074457345616683368_3074457345616686712","3074457345616683368_3074457345616686713","3074457345616683368_3074457345616696673","3074457345616684418_3074457345616686703","3074457345616684418_3074457345616686704","3074457345616684418_3074457345616686712","3074457345616684418_3074457345616686713","3074457345616684418_3074457345616696673"],"uniqueID":"3074457345616736787","resourceId":"http:\/\/lux-prdlv-src01.lux-ecomm.net:3737\/search\/resources\/store\/715839041\/productview\/byId\/3074457345616736787","price":[{"description":"L","value":"","usage":"Display","currency":"USD"},{"description":"O","value":"","usage":"Offer","currency":"USD"}],"thumbnail":"https:\/\/assets.oliverpeoples.com\/is\/image\/OliverPeoples\/827934429079_shad_fr.png?impolicy=OV_OpPlp","shortDescription":"OV5411D 1005 51-17","mfPartNumber_ntk":"0OV5411D","name":"OV5411D 1005 51-17","buyable":"true","storeID":"715838934","attributes":[{"storeDisplay":false,"values":[{"sequence":"316","value":"Standard","uniqueID":"7741124012283378442","unitOfMeasure":"","unitID":"","identifier":"Standard"}],"sequence":"1","name":"Size","usage":"Defining","uniqueID":"7741124012283379859","displayable":true,"comparable":false,"identifier":"MODEL_SIZE_DISPLAY","searchable":false,"facetable":false},{"storeDisplay":false,"values":[{"sequence":"1","value":"Demo Lens","uniqueID":"7741124012283379041","unitOfMeasure":"","unitID":"","identifier":"Demo Lens"}],"sequence":"3","name":"Lens treatment","usage":"Descriptive","uniqueID":"7741124012283379864","displayable":false,"comparable":false,"identifier":"LENS_TREATMENT","searchable":false,"facetable":false},{"storeDisplay":false,"values":[{"sequence":"1","value":"Zpfn","uniqueID":"7741124012283379074","unitOfMeasure":"","unitID":"","identifier":"Zpfn"}],"sequence":"1017","name":"Materialtype","usage":"Descriptive","uniqueID":"7741124012283379872","displayable":false,"comparable":false,"identifier":"MATERIALTYPE","searchable":false,"facetable":false},{"storeDisplay":false,"values":[{"sequence":"4","value":"Material-acetate;nosepads-vintage-nosepads","uniqueID":"7741124012284934020","unitOfMeasure":"","unitID":"","identifier":"Material-acetate;nosepads-vintage-nosepads"}],"sequence":"1017","name":"Features","usage":"Descriptive","uniqueID":"7741124012283379879","displayable":false,"comparable":false,"identifier":"FEATURES","searchable":false,"facetable":false},{"storeDisplay":false,"values":[{"sequence":"2","value":"1005 51","uniqueID":"7741124012283437458","unitOfMeasure":"","unitID":"","identifier":"1005 51"}],"sequence":"1017","name":"Grid Value","usage":"Descriptive","uniqueID":"7741124012283379860","displayable":false,"comparable":false,"identifier":"GRID VALUE","searchable":false,"facetable":false},{"storeDisplay":false,"values":[{"sequence":"2","value":"17","uniqueID":"7741124012283379022","unitOfMeasure":"","unitID":"","identifier":"17"}],"sequence":"1017","name":"Lens bridge","usage":"Descriptive","uniqueID":"7741124012283379862","displayable":false,"comparable":false,"identifier":"LENS_BRIDGE","searchable":false,"facetable":false},{"storeDisplay":false,"values":[{"sequence":"1","value":"Demo Lens","uniqueID":"7741124012283379045","unitOfMeasure":"","unitID":"","identifier":"Demo Lens"}],"sequence":"1017","name":"Lens treatment","usage":"Descriptive","uniqueID":"7741124012283379865","displayable":false,"comparable":false,"identifier":"LENS_TREATMENT_FACET","searchable":true,"facetable":true},{"storeDisplay":false,"values":[{"sequence":"5","value":"OV5411D 1005 51-17","uniqueID":"7741124012284270586","unitOfMeasure":"","unitID":"","identifier":"OV5411D 1005 51-17"}],"sequence":"1017","name":"Displaysku","usage":"Descriptive","uniqueID":"7741124012283379878","displayable":false,"comparable":false,"identifier":"DISPLAYSKU","searchable":false,"facetable":false},{"storeDisplay":false,"values":[{"sequence":"2","value":"35.4","uniqueID":"7741124012284270815","unitOfMeasure":"","unitID":"","identifier":"35.4"}],"sequence":"1017","name":"Lensheight","usage":"Descriptive","uniqueID":"7741124012283379885","displayable":false,"comparable":false,"identifier":"LENSHEIGHT","searchable":false,"facetable":false},{"storeDisplay":false,"values":[{"sequence":"3","value":"51","uniqueID":"7741124012283378430","unitOfMeasure":"","unitID":"","identifier":"51"}],"sequence":"1017","name":"Model size","usage":"Descriptive","uniqueID":"7741124012283379858","displayable":false,"comparable":false,"identifier":"MODEL_SIZE","searchable":false,"facetable":false},{"storeDisplay":false,"values":[{"sequence":"1","value":"160","uniqueID":"7741124012283379018","unitOfMeasure":"","unitID":"","identifier":"160"}],"sequence":"1017","name":"Grossweight","usage":"Descriptive","uniqueID":"7741124012283379861","displayable":false,"comparable":false,"identifier":"GROSSWEIGHT","searchable":false,"facetable":false},{"storeDisplay":false,"values":[{"sequence":"1","value":"145","uniqueID":"7741124012283379037","unitOfMeasure":"","unitID":"","identifier":"145"}],"sequence":"1017","name":"Temple length","usage":"Descriptive","uniqueID":"7741124012283379863","displayable":false,"comparable":false,"identifier":"TEMPLE_LENGTH","searchable":false,"facetable":false}],"partNumber":"827934429079"}],"resourceId":"http:\/\/lux-prdlv-src01.lux-ecomm.net:3737\/search\/resources\/store\/715839041\/productview\/byId\/3074457345616736267","price":[{"description":"L","value":"","usage":"Display","currency":"USD"},{"description":"O","value":"","usage":"Offer","currency":"USD"}],"thumbnail":"https:\/\/assets.oliverpeoples.com\/is\/image\/OliverPeoples\/827934429079_shad_fr.png?impolicy=OV_OpPlp","shortDescription":"OV5411D","mfPartNumber_ntk":"0OV5411D","name":"OV5411D","buyable":"true","quantity":1,"attributes":[{"storeDisplay":false,"values":[{"sequence":"2","value":"OV5411D","uniqueID":"7741124012284270736","unitOfMeasure":"","unitID":"","identifier":"OV5411D"}],"sequence":"0","name":"Model code display","associatedKeyword":"-","usage":"Descriptive","uniqueID":"7741124012283379873","displayable":true,"comparable":false,"identifier":"MODEL_CODE_DISPLAY","searchable":false,"facetable":false},{"storeDisplay":false,"values":[{"sequence":"3","value":"Black","uniqueID":"7741124012283377375","unitOfMeasure":"","unitID":"","identifier":"Black"}],"sequence":"1","name":"Front color","associatedKeyword":"-","usage":"Descriptive","uniqueID":"7741124012283379839","displayable":true,"comparable":false,"identifier":"FRONT_COLOR","searchable":false,"facetable":false},{"storeDisplay":false,"values":[{"sequence":"5","value":"201902","uniqueID":"7741124012284307883","unitOfMeasure":"","unitID":"","identifier":"201902"}],"sequence":"1","name":"Collection","associatedKeyword":"-","usage":"Descriptive","uniqueID":"7741124012283379835","displayable":false,"comparable":false,"identifier":"COLLECTION","searchable":true,"facetable":false},{"storeDisplay":false,"values":[{"sequence":"316","value":"Standard","uniqueID":"7741124012283378442","unitOfMeasure":"","unitID":"","identifier":"Standard"}],"sequence":"1","name":"Size","associatedKeyword":"-","usage":"Defining","uniqueID":"7741124012283379859","displayable":true,"comparable":false,"identifier":"MODEL_SIZE_DISPLAY","searchable":false,"facetable":false},{"storeDisplay":false,"values":[{"sequence":"1","value":"Rectangle","uniqueID":"7741124012283379058","unitOfMeasure":"","unitID":"","identifier":"Rectangle"}],"sequence":"2","name":"Frame shape","associatedKeyword":"-","usage":"Descriptive","uniqueID":"7741124012283379867","displayable":false,"comparable":false,"identifier":"FRAME_SHAPE","searchable":false,"facetable":false},{"storeDisplay":false,"values":[{"sequence":"1","value":"Demo Lens","uniqueID":"7741124012283377882","unitOfMeasure":"","unitID":"","identifier":"Demo Lens"}],"sequence":"2","name":"Lens color","associatedKeyword":"-","usage":"Descriptive","uniqueID":"7741124012283379846","displayable":true,"comparable":false,"identifier":"LENS_COLOR","searchable":false,"facetable":false},{"storeDisplay":false,"values":[{"sequence":"1","value":"Demo Lens","uniqueID":"7741124012283379041","unitOfMeasure":"","unitID":"","identifier":"Demo Lens"}],"sequence":"3","name":"Lens treatment","associatedKeyword":"-","usage":"Descriptive","uniqueID":"7741124012283379864","displayable":false,"comparable":false,"identifier":"LENS_TREATMENT","searchable":false,"facetable":false},{"storeDisplay":false,"values":[{"sequence":"1","value":"Demo Lens","uniqueID":"7741124012283377835","unitOfMeasure":"","unitID":"","identifier":"Demo Lens"}],"sequence":"3","name":"Lens color","associatedKeyword":"-","usage":"Descriptive","uniqueID":"7741124012283379845","displayable":false,"comparable":false,"identifier":"LENS_COLOR_FACET","searchable":true,"facetable":true},{"storeDisplay":false,"values":[{"sequence":"1","value":"empty","uniqueID":"7741124012283377916","unitOfMeasure":"","unitID":"","identifier":"empty"}],"sequence":"4","name":"New releases","associatedKeyword":"-","usage":"Descriptive","uniqueID":"7741124012283379849","displayable":false,"comparable":false,"identifier":"NEWRELEASES","searchable":true,"facetable":false},{"storeDisplay":false,"values":[{"sequence":"1","value":"Acetate","uniqueID":"7741124012283377370","unitOfMeasure":"","unitID":"","identifier":"Acetate"}],"sequence":"5","name":"Frame material","associatedKeyword":"-","usage":"Descriptive","uniqueID":"7741124012283379838","displayable":false,"comparable":false,"identifier":"FRAMEMATERIAL_FACET","searchable":true,"facetable":true},{"storeDisplay":false,"values":[{"sequence":"1","value":"Buff\/black","uniqueID":"7741124012284270711","unitOfMeasure":"","unitID":"","identifier":"Buff\/black"}],"sequence":"6","name":"Temple color","associatedKeyword":"-","usage":"Descriptive","uniqueID":"7741124012283379854","displayable":false,"comparable":false,"identifier":"TEMPLE_COLOR","searchable":false,"facetable":false},{"storeDisplay":false,"values":[{"sequence":"1","value":"Acetate","uniqueID":"7741124012283377366","unitOfMeasure":"","unitID":"","identifier":"Acetate"}],"sequence":"6","name":"Frame material","associatedKeyword":"-","usage":"Descriptive","uniqueID":"7741124012283379837","displayable":true,"comparable":false,"identifier":"FRAMEMATERIAL","searchable":false,"facetable":false},{"storeDisplay":false,"values":[{"sequence":"1","value":"False","uniqueID":"7741124012283944664","unitOfMeasure":"","unitID":"","identifier":"False"}],"sequence":"7","name":"Limited edition","associatedKeyword":"-","usage":"Descriptive","uniqueID":"7741124012283379847","displayable":false,"comparable":false,"identifier":"LIMITED_EDITION","searchable":false,"facetable":false},{"storeDisplay":false,"values":[{"sequence":"1","value":"1","uniqueID":"7741124012284932835","unitOfMeasure":"","unitID":"","identifier":"1"}],"sequence":"8","name":"PLACEHOLDER_SIZE","associatedKeyword":"-","usage":"Descriptive","uniqueID":"7741124012284296836","displayable":true,"comparable":false,"identifier":"PLACEHOLDER_SIZE","searchable":false,"facetable":false},{"storeDisplay":false,"values":[{"sequence":"3","value":"124000","uniqueID":"7741124012285232077","unitOfMeasure":"","unitID":"","identifier":"124000"}],"sequence":"9","name":"Sequence","associatedKeyword":"-","usage":"Descriptive","uniqueID":"7741124012283379881","displayable":false,"comparable":false,"identifier":"SEQUENCE","searchable":true,"facetable":false},{"storeDisplay":false,"values":[{"sequence":"1","value":"Italy","uniqueID":"7741124012284933862","unitOfMeasure":"","unitID":"","identifier":"Italy"}],"sequence":"10","name":"Made in","associatedKeyword":"-","usage":"Descriptive","uniqueID":"7741124012283379848","displayable":true,"comparable":false,"identifier":"MADEIN","searchable":false,"facetable":false},{"storeDisplay":false,"values":[{"sequence":"2","value":"Unisex","uniqueID":"7741124012283377735","unitOfMeasure":"","unitID":"","identifier":"Unisex"}],"sequence":"10","name":"Gender","associatedKeyword":"-","usage":"Descriptive","uniqueID":"7741124012283379843","displayable":false,"comparable":false,"identifier":"GENDER","searchable":true,"facetable":true},{"storeDisplay":false,"values":[{"sequence":"4","value":"Black","uniqueID":"7741124012283377714","unitOfMeasure":"","unitID":"","identifier":"Black"}],"sequence":"11","name":"Front inner color facet","associatedKeyword":"-","usage":"Descriptive","uniqueID":"7741124012283379842","displayable":false,"comparable":false,"identifier":"FRONT_INNER_COLOR_FACET","searchable":true,"facetable":false},{"storeDisplay":false,"values":[{"sequence":"2","value":"Denece","uniqueID":"7741124012285468622","unitOfMeasure":"","unitID":"","identifier":"Denece"}],"sequence":"12","name":"Modelname","associatedKeyword":"-","usage":"Descriptive","uniqueID":"7741124012283379853","displayable":false,"comparable":false,"identifier":"MODELNAME","searchable":true,"facetable":false},{"storeDisplay":false,"values":[{"sequence":"1","value":"False","uniqueID":"7741124012283377364","unitOfMeasure":"","unitID":"","identifier":"False"}],"sequence":"13","name":"Exclusive","associatedKeyword":"-","usage":"Descriptive","uniqueID":"7741124012283379836","displayable":false,"comparable":false,"identifier":"EXCLUSIVE","searchable":true,"facetable":true},{"storeDisplay":false,"values":[{"sequence":"1","value":"Full Rim","uniqueID":"7741124012283379070","unitOfMeasure":"","unitID":"","identifier":"Full Rim"}],"sequence":"14","name":"Frame Type","associatedKeyword":"-","usage":"Descriptive","uniqueID":"7741124012283379870","displayable":false,"comparable":false,"identifier":"FRAMETYPE","searchable":true,"facetable":true},{"storeDisplay":false,"values":[{"sequence":"4","value":"Black","uniqueID":"7741124012283377534","unitOfMeasure":"","unitID":"","identifier":"Black"}],"sequence":"15","name":"Front color","associatedKeyword":"-","usage":"Descriptive","uniqueID":"7741124012283379840","displayable":false,"comparable":false,"identifier":"FRONT_COLOR_FACET","searchable":true,"facetable":true},{"storeDisplay":false,"values":[{"sequence":"1","value":"Rectangle","uniqueID":"7741124012283379066","unitOfMeasure":"","unitID":"","identifier":"Rectangle"}],"sequence":"17","name":"Frame shape","associatedKeyword":"-","usage":"Descriptive","uniqueID":"7741124012283379868","displayable":false,"comparable":false,"identifier":"FRAME_SHAPE_FACET","searchable":true,"facetable":true},{"storeDisplay":false,"values":[{"sequence":"0","value":"0","uniqueID":"0","unitOfMeasure":"","unitID":"","identifier":"0"}],"sequence":"18","name":"Notainformativa","associatedKeyword":"-","usage":"Descriptive","uniqueID":"7741124012283379850","displayable":false,"comparable":false,"identifier":"NOTAINFORMATIVA","searchable":false,"facetable":false},{"storeDisplay":false,"values":[{"sequence":"1","value":"False","uniqueID":"7741124012283377923","unitOfMeasure":"","unitID":"","identifier":"False"}],"sequence":"19","name":"Onsale","associatedKeyword":"-","usage":"Descriptive","uniqueID":"7741124012283379851","displayable":false,"comparable":false,"identifier":"ONSALE","searchable":false,"facetable":false},{"storeDisplay":false,"values":[{"sequence":"2","value":"Institutional-Optical","uniqueID":"7741124012283484340","unitOfMeasure":"","unitID":"","identifier":"Institutional-Optical"}],"sequence":"21","name":"Case","associatedKeyword":"-","usage":"Descriptive","uniqueID":"7741124012283439835","displayable":false,"comparable":false,"identifier":"CASE","searchable":true,"facetable":true},{"storeDisplay":false,"values":[{"sequence":"1","value":"False","uniqueID":"7741124012283379049","unitOfMeasure":"","unitID":"","identifier":"False"}],"sequence":"22","name":"Foldable","associatedKeyword":"-","usage":"Descriptive","uniqueID":"7741124012283379866","displayable":false,"comparable":false,"identifier":"FOLDABLE","searchable":false,"facetable":false},{"storeDisplay":false,"values":[{"sequence":"4","value":"Material-acetate;nosepads-vintage-nosepads","uniqueID":"7741124012284934020","unitOfMeasure":"","unitID":"","identifier":"Material-acetate;nosepads-vintage-nosepads"}],"sequence":"22","name":"Features","associatedKeyword":"-","usage":"Descriptive","uniqueID":"7741124012283379879","displayable":false,"comparable":false,"identifier":"FEATURES","searchable":false,"facetable":false},{"storeDisplay":false,"values":[{"sequence":"3","value":"Black","uniqueID":"7741124012283378399","unitOfMeasure":"","unitID":"","identifier":"Black"}],"sequence":"23","name":"Temple inner color facet","associatedKeyword":"-","usage":"Descriptive","uniqueID":"7741124012283379857","displayable":false,"comparable":false,"identifier":"TEMPLE_INNER_COLOR_FACET","searchable":true,"facetable":false},{"storeDisplay":false,"values":[{"sequence":"3","value":"Denece","uniqueID":"7741124012284934013","unitOfMeasure":"","unitID":"","identifier":"Denece"}],"sequence":"24","name":"Model family","associatedKeyword":"-","usage":"Descriptive","uniqueID":"7741124012283379874","displayable":false,"comparable":false,"identifier":"MODEL_FAMILY","searchable":true,"facetable":false},{"storeDisplay":false,"values":[{"sequence":"1","value":"Optical","uniqueID":"7741124012283379214","unitOfMeasure":"","unitID":"","identifier":"Optical"}],"sequence":"25","name":"Producttype","associatedKeyword":"-","usage":"Descriptive","uniqueID":"7741124012283379876","displayable":false,"comparable":false,"identifier":"PRODUCTTYPE","searchable":true,"facetable":false},{"storeDisplay":false,"values":[{"sequence":"1","value":"Buff\/black","uniqueID":"7741124012284933851","unitOfMeasure":"","unitID":"","identifier":"Buff\/black"}],"sequence":"27","name":"Front inner color","associatedKeyword":"-","usage":"Descriptive","uniqueID":"7741124012283379841","displayable":false,"comparable":false,"identifier":"FRONT_INNER_COLOR","searchable":false,"facetable":false},{"storeDisplay":false,"values":[{"sequence":"5","value":"Buff\/black","uniqueID":"7741124012284933886","unitOfMeasure":"","unitID":"","identifier":"Buff\/black"}],"sequence":"28","name":"Temple inner color","associatedKeyword":"-","usage":"Descriptive","uniqueID":"7741124012283379856","displayable":false,"comparable":false,"identifier":"TEMPLE_INNER_COLOR","searchable":false,"facetable":false},{"storeDisplay":false,"values":[{"sequence":"1","value":"False","uniqueID":"7741124012283379212","unitOfMeasure":"","unitID":"","identifier":"False"}],"sequence":"29","name":"Noreturn","associatedKeyword":"-","usage":"Descriptive","uniqueID":"7741124012283379875","displayable":false,"comparable":false,"identifier":"NORETURN","searchable":false,"facetable":false},{"storeDisplay":false,"values":[{"sequence":"3","value":"Black","uniqueID":"7741124012283378216","unitOfMeasure":"","unitID":"","identifier":"Black"}],"sequence":"31","name":"Temple color","associatedKeyword":"-","usage":"Descriptive","uniqueID":"7741124012283379855","displayable":false,"comparable":false,"identifier":"TEMPLE_COLOR_FACET","searchable":true,"facetable":false},{"storeDisplay":false,"values":[{"sequence":"1","value":"False","uniqueID":"7741124012284934128","unitOfMeasure":"","unitID":"","identifier":"False"}],"sequence":"32","name":"ENGRAVINGELIGIBLE","associatedKeyword":"-","usage":"Descriptive","uniqueID":"7741124012284296835","displayable":false,"comparable":false,"identifier":"ENGRAVINGELIGIBLE","searchable":false,"facetable":false},{"storeDisplay":false,"values":[{"sequence":"2","value":"Asian Design","uniqueID":"7741124012284933896","unitOfMeasure":"","unitID":"","identifier":"Asian Design"}],"sequence":"33","name":"Geo fit","associatedKeyword":"-","usage":"Descriptive","uniqueID":"7741124012283379869","displayable":false,"comparable":false,"identifier":"GEO_FIT","searchable":true,"facetable":false},{"storeDisplay":false,"values":[{"sequence":"1","value":"Collections","uniqueID":"7741124012283473371","unitOfMeasure":"","unitID":"","identifier":"Collections"}],"sequence":"34","name":"Range","associatedKeyword":"-","usage":"Descriptive","uniqueID":"7741124012283379871","displayable":false,"comparable":false,"identifier":"RANGE","searchable":false,"facetable":false}],"storeID":"715838934","numberOfSKUs":1,"partNumber":"0OV5411D__1005"},{"hasSingleSKU":true,"catalogEntryTypeCode":"ProductBean","associationType":"REPLACEMENT","parentCatalogGroupID":["3074457345616683318_3074457345616686169","3074457345616683368_3074457345616686703","3074457345616683368_3074457345616686704","3074457345616683368_3074457345616686712","3074457345616683368_3074457345616686713","3074457345616683368_3074457345616696673","3074457345616684418_3074457345616686703","3074457345616684418_3074457345616686704","3074457345616684418_3074457345616686712","3074457345616684418_3074457345616686713","3074457345616684418_3074457345616696673"],"uniqueID":"3074457345616736269","singleSKUCatalogEntryID":"3074457345616736789","sKUs":[{"hasSingleSKU":false,"catalogEntryTypeCode":"ItemBean","parentCatalogGroupID":["3074457345616683318_3074457345616686169","3074457345616683368_3074457345616686703","3074457345616683368_3074457345616686704","3074457345616683368_3074457345616686712","3074457345616683368_3074457345616686713","3074457345616683368_3074457345616696673","3074457345616684418_3074457345616686703","3074457345616684418_3074457345616686704","3074457345616684418_3074457345616686712","3074457345616684418_3074457345616686713","3074457345616684418_3074457345616696673"],"uniqueID":"3074457345616736789","resourceId":"http:\/\/lux-prdlv-src01.lux-ecomm.net:3737\/search\/resources\/store\/715839041\/productview\/byId\/3074457345616736789","price":[{"description":"L","value":"","usage":"Display","currency":"USD"},{"description":"O","value":"","usage":"Offer","currency":"USD"}],"thumbnail":"https:\/\/assets.oliverpeoples.com\/is\/image\/OliverPeoples\/827934429086_shad_fr.png?impolicy=OV_OpPlp","shortDescription":"OV5411D 1675 51-17","mfPartNumber_ntk":"0OV5411D","name":"OV5411D 1675 51-17","buyable":"true","storeID":"715838934","attributes":[{"storeDisplay":false,"values":[{"sequence":"316","value":"Standard","uniqueID":"7741124012283378442","unitOfMeasure":"","unitID":"","identifier":"Standard"}],"sequence":"1","name":"Size","usage":"Defining","uniqueID":"7741124012283379859","displayable":true,"comparable":false,"identifier":"MODEL_SIZE_DISPLAY","searchable":false,"facetable":false},{"storeDisplay":false,"values":[{"sequence":"1","value":"Demo Lens","uniqueID":"7741124012283379041","unitOfMeasure":"","unitID":"","identifier":"Demo Lens"}],"sequence":"3","name":"Lens treatment","usage":"Descriptive","uniqueID":"7741124012283379864","displayable":false,"comparable":false,"identifier":"LENS_TREATMENT","searchable":false,"facetable":false},{"storeDisplay":false,"values":[{"sequence":"1","value":"Zpfn","uniqueID":"7741124012283379074","unitOfMeasure":"","unitID":"","identifier":"Zpfn"}],"sequence":"1019","name":"Materialtype","usage":"Descriptive","uniqueID":"7741124012283379872","displayable":false,"comparable":false,"identifier":"MATERIALTYPE","searchable":false,"facetable":false},{"storeDisplay":false,"values":[{"sequence":"4","value":"Material-acetate;nosepads-vintage-nosepads","uniqueID":"7741124012284934020","unitOfMeasure":"","unitID":"","identifier":"Material-acetate;nosepads-vintage-nosepads"}],"sequence":"1019","name":"Features","usage":"Descriptive","uniqueID":"7741124012283379879","displayable":false,"comparable":false,"identifier":"FEATURES","searchable":false,"facetable":false},{"storeDisplay":false,"values":[{"sequence":"5","value":"1675 51","uniqueID":"7741124012284270503","unitOfMeasure":"","unitID":"","identifier":"1675 51"}],"sequence":"1019","name":"Grid Value","usage":"Descriptive","uniqueID":"7741124012283379860","displayable":false,"comparable":false,"identifier":"GRID VALUE","searchable":false,"facetable":false},{"storeDisplay":false,"values":[{"sequence":"2","value":"17","uniqueID":"7741124012283379022","unitOfMeasure":"","unitID":"","identifier":"17"}],"sequence":"1019","name":"Lens bridge","usage":"Descriptive","uniqueID":"7741124012283379862","displayable":false,"comparable":false,"identifier":"LENS_BRIDGE","searchable":false,"facetable":false},{"storeDisplay":false,"values":[{"sequence":"1","value":"Demo Lens","uniqueID":"7741124012283379045","unitOfMeasure":"","unitID":"","identifier":"Demo Lens"}],"sequence":"1019","name":"Lens treatment","usage":"Descriptive","uniqueID":"7741124012283379865","displayable":false,"comparable":false,"identifier":"LENS_TREATMENT_FACET","searchable":true,"facetable":true},{"storeDisplay":false,"values":[{"sequence":"3","value":"OV5411D 1675 51-17","uniqueID":"7741124012284270575","unitOfMeasure":"","unitID":"","identifier":"OV5411D 1675 51-17"}],"sequence":"1019","name":"Displaysku","usage":"Descriptive","uniqueID":"7741124012283379878","displayable":false,"comparable":false,"identifier":"DISPLAYSKU","searchable":false,"facetable":false},{"storeDisplay":false,"values":[{"sequence":"2","value":"35.4","uniqueID":"7741124012284270815","unitOfMeasure":"","unitID":"","identifier":"35.4"}],"sequence":"1019","name":"Lensheight","usage":"Descriptive","uniqueID":"7741124012283379885","displayable":false,"comparable":false,"identifier":"LENSHEIGHT","searchable":false,"facetable":false},{"storeDisplay":false,"values":[{"sequence":"3","value":"51","uniqueID":"7741124012283378430","unitOfMeasure":"","unitID":"","identifier":"51"}],"sequence":"1019","name":"Model size","usage":"Descriptive","uniqueID":"7741124012283379858","displayable":false,"comparable":false,"identifier":"MODEL_SIZE","searchable":false,"facetable":false},{"storeDisplay":false,"values":[{"sequence":"1","value":"160","uniqueID":"7741124012283379018","unitOfMeasure":"","unitID":"","identifier":"160"}],"sequence":"1019","name":"Grossweight","usage":"Descriptive","uniqueID":"7741124012283379861","displayable":false,"comparable":false,"identifier":"GROSSWEIGHT","searchable":false,"facetable":false},{"storeDisplay":false,"values":[{"sequence":"1","value":"145","uniqueID":"7741124012283379037","unitOfMeasure":"","unitID":"","identifier":"145"}],"sequence":"1019","name":"Temple length","usage":"Descriptive","uniqueID":"7741124012283379863","displayable":false,"comparable":false,"identifier":"TEMPLE_LENGTH","searchable":false,"facetable":false}],"partNumber":"827934429086"}],"resourceId":"http:\/\/lux-prdlv-src01.lux-ecomm.net:3737\/search\/resources\/store\/715839041\/productview\/byId\/3074457345616736269","price":[{"description":"L","value":"","usage":"Display","currency":"USD"},{"description":"O","value":"","usage":"Offer","currency":"USD"}],"thumbnail":"https:\/\/assets.oliverpeoples.com\/is\/image\/OliverPeoples\/827934429086_shad_fr.png?impolicy=OV_OpPlp","shortDescription":"OV5411D","mfPartNumber_ntk":"0OV5411D","name":"OV5411D","buyable":"true","quantity":1,"attributes":[{"storeDisplay":false,"values":[{"sequence":"2","value":"OV5411D","uniqueID":"7741124012284270736","unitOfMeasure":"","unitID":"","identifier":"OV5411D"}],"sequence":"0","name":"Model code display","associatedKeyword":"-","usage":"Descriptive","uniqueID":"7741124012283379873","displayable":true,"comparable":false,"identifier":"MODEL_CODE_DISPLAY","searchable":false,"facetable":false},{"storeDisplay":false,"values":[{"sequence":"316","value":"Standard","uniqueID":"7741124012283378442","unitOfMeasure":"","unitID":"","identifier":"Standard"}],"sequence":"1","name":"Size","associatedKeyword":"-","usage":"Defining","uniqueID":"7741124012283379859","displayable":true,"comparable":false,"identifier":"MODEL_SIZE_DISPLAY","searchable":false,"facetable":false},{"storeDisplay":false,"values":[{"sequence":"5","value":"201902","uniqueID":"7741124012284307883","unitOfMeasure":"","unitID":"","identifier":"201902"}],"sequence":"1","name":"Collection","associatedKeyword":"-","usage":"Descriptive","uniqueID":"7741124012283379835","displayable":false,"comparable":false,"identifier":"COLLECTION","searchable":true,"facetable":false},{"storeDisplay":false,"values":[{"sequence":"1","value":"Bordeaux Bark","uniqueID":"7741124012284270667","unitOfMeasure":"","unitID":"","identifier":"Bordeaux Bark"}],"sequence":"1","name":"Front color","associatedKeyword":"-","usage":"Descriptive","uniqueID":"7741124012283379839","displayable":true,"comparable":false,"identifier":"FRONT_COLOR","searchable":false,"facetable":false},{"storeDisplay":false,"values":[{"sequence":"1","value":"Rectangle","uniqueID":"7741124012283379058","unitOfMeasure":"","unitID":"","identifier":"Rectangle"}],"sequence":"2","name":"Frame shape","associatedKeyword":"-","usage":"Descriptive","uniqueID":"7741124012283379867","displayable":false,"comparable":false,"identifier":"FRAME_SHAPE","searchable":false,"facetable":false},{"storeDisplay":false,"values":[{"sequence":"1","value":"Demo Lens","uniqueID":"7741124012283377882","unitOfMeasure":"","unitID":"","identifier":"Demo Lens"}],"sequence":"2","name":"Lens color","associatedKeyword":"-","usage":"Descriptive","uniqueID":"7741124012283379846","displayable":true,"comparable":false,"identifier":"LENS_COLOR","searchable":false,"facetable":false},{"storeDisplay":false,"values":[{"sequence":"1","value":"Demo Lens","uniqueID":"7741124012283379041","unitOfMeasure":"","unitID":"","identifier":"Demo Lens"}],"sequence":"3","name":"Lens treatment","associatedKeyword":"-","usage":"Descriptive","uniqueID":"7741124012283379864","displayable":false,"comparable":false,"identifier":"LENS_TREATMENT","searchable":false,"facetable":false},{"storeDisplay":false,"values":[{"sequence":"1","value":"Demo Lens","uniqueID":"7741124012283377835","unitOfMeasure":"","unitID":"","identifier":"Demo Lens"}],"sequence":"3","name":"Lens color","associatedKeyword":"-","usage":"Descriptive","uniqueID":"7741124012283379845","displayable":false,"comparable":false,"identifier":"LENS_COLOR_FACET","searchable":true,"facetable":true},{"storeDisplay":false,"values":[{"sequence":"1","value":"empty","uniqueID":"7741124012283377916","unitOfMeasure":"","unitID":"","identifier":"empty"}],"sequence":"4","name":"New releases","associatedKeyword":"-","usage":"Descriptive","uniqueID":"7741124012283379849","displayable":false,"comparable":false,"identifier":"NEWRELEASES","searchable":true,"facetable":false},{"storeDisplay":false,"values":[{"sequence":"1","value":"Acetate","uniqueID":"7741124012283377370","unitOfMeasure":"","unitID":"","identifier":"Acetate"}],"sequence":"5","name":"Frame material","associatedKeyword":"-","usage":"Descriptive","uniqueID":"7741124012283379838","displayable":false,"comparable":false,"identifier":"FRAMEMATERIAL_FACET","searchable":true,"facetable":true},{"storeDisplay":false,"values":[{"sequence":"4","value":"Crystal\/bordeaux Bark","uniqueID":"7741124012284270722","unitOfMeasure":"","unitID":"","identifier":"Crystal\/bordeaux Bark"}],"sequence":"6","name":"Temple color","associatedKeyword":"-","usage":"Descriptive","uniqueID":"7741124012283379854","displayable":false,"comparable":false,"identifier":"TEMPLE_COLOR","searchable":false,"facetable":false},{"storeDisplay":false,"values":[{"sequence":"1","value":"Acetate","uniqueID":"7741124012283377366","unitOfMeasure":"","unitID":"","identifier":"Acetate"}],"sequence":"6","name":"Frame material","associatedKeyword":"-","usage":"Descriptive","uniqueID":"7741124012283379837","displayable":true,"comparable":false,"identifier":"FRAMEMATERIAL","searchable":false,"facetable":false},{"storeDisplay":false,"values":[{"sequence":"1","value":"False","uniqueID":"7741124012283944664","unitOfMeasure":"","unitID":"","identifier":"False"}],"sequence":"7","name":"Limited edition","associatedKeyword":"-","usage":"Descriptive","uniqueID":"7741124012283379847","displayable":false,"comparable":false,"identifier":"LIMITED_EDITION","searchable":false,"facetable":false},{"storeDisplay":false,"values":[{"sequence":"1","value":"1","uniqueID":"7741124012284932835","unitOfMeasure":"","unitID":"","identifier":"1"}],"sequence":"8","name":"PLACEHOLDER_SIZE","associatedKeyword":"-","usage":"Descriptive","uniqueID":"7741124012284296836","displayable":true,"comparable":false,"identifier":"PLACEHOLDER_SIZE","searchable":false,"facetable":false},{"storeDisplay":false,"values":[{"sequence":"5","value":"124200","uniqueID":"7741124012285232010","unitOfMeasure":"","unitID":"","identifier":"124200"}],"sequence":"9","name":"Sequence","associatedKeyword":"-","usage":"Descriptive","uniqueID":"7741124012283379881","displayable":false,"comparable":false,"identifier":"SEQUENCE","searchable":true,"facetable":false},{"storeDisplay":false,"values":[{"sequence":"1","value":"Italy","uniqueID":"7741124012284933862","unitOfMeasure":"","unitID":"","identifier":"Italy"}],"sequence":"10","name":"Made in","associatedKeyword":"-","usage":"Descriptive","uniqueID":"7741124012283379848","displayable":true,"comparable":false,"identifier":"MADEIN","searchable":false,"facetable":false},{"storeDisplay":false,"values":[{"sequence":"2","value":"Unisex","uniqueID":"7741124012283377735","unitOfMeasure":"","unitID":"","identifier":"Unisex"}],"sequence":"10","name":"Gender","associatedKeyword":"-","usage":"Descriptive","uniqueID":"7741124012283379843","displayable":false,"comparable":false,"identifier":"GENDER","searchable":true,"facetable":true},{"storeDisplay":false,"values":[{"sequence":"2","value":"Brown","uniqueID":"7741124012283377727","unitOfMeasure":"","unitID":"","identifier":"Brown"}],"sequence":"11","name":"Front inner color facet","associatedKeyword":"-","usage":"Descriptive","uniqueID":"7741124012283379842","displayable":false,"comparable":false,"identifier":"FRONT_INNER_COLOR_FACET","searchable":true,"facetable":false},{"storeDisplay":false,"values":[{"sequence":"2","value":"Denece","uniqueID":"7741124012285468622","unitOfMeasure":"","unitID":"","identifier":"Denece"}],"sequence":"12","name":"Modelname","associatedKeyword":"-","usage":"Descriptive","uniqueID":"7741124012283379853","displayable":false,"comparable":false,"identifier":"MODELNAME","searchable":true,"facetable":false},{"storeDisplay":false,"values":[{"sequence":"1","value":"False","uniqueID":"7741124012283377364","unitOfMeasure":"","unitID":"","identifier":"False"}],"sequence":"13","name":"Exclusive","associatedKeyword":"-","usage":"Descriptive","uniqueID":"7741124012283379836","displayable":false,"comparable":false,"identifier":"EXCLUSIVE","searchable":true,"facetable":true},{"storeDisplay":false,"values":[{"sequence":"1","value":"Full Rim","uniqueID":"7741124012283379070","unitOfMeasure":"","unitID":"","identifier":"Full Rim"}],"sequence":"14","name":"Frame Type","associatedKeyword":"-","usage":"Descriptive","uniqueID":"7741124012283379870","displayable":false,"comparable":false,"identifier":"FRAMETYPE","searchable":true,"facetable":true},{"storeDisplay":false,"values":[{"sequence":"2","value":"Brown","uniqueID":"7741124012283377547","unitOfMeasure":"","unitID":"","identifier":"Brown"}],"sequence":"15","name":"Front color","associatedKeyword":"-","usage":"Descriptive","uniqueID":"7741124012283379840","displayable":false,"comparable":false,"identifier":"FRONT_COLOR_FACET","searchable":true,"facetable":true},{"storeDisplay":false,"values":[{"sequence":"1","value":"Rectangle","uniqueID":"7741124012283379066","unitOfMeasure":"","unitID":"","identifier":"Rectangle"}],"sequence":"17","name":"Frame shape","associatedKeyword":"-","usage":"Descriptive","uniqueID":"7741124012283379868","displayable":false,"comparable":false,"identifier":"FRAME_SHAPE_FACET","searchable":true,"facetable":true},{"storeDisplay":false,"values":[{"sequence":"0","value":"0","uniqueID":"0","unitOfMeasure":"","unitID":"","identifier":"0"}],"sequence":"18","name":"Notainformativa","associatedKeyword":"-","usage":"Descriptive","uniqueID":"7741124012283379850","displayable":false,"comparable":false,"identifier":"NOTAINFORMATIVA","searchable":false,"facetable":false},{"storeDisplay":false,"values":[{"sequence":"1","value":"False","uniqueID":"7741124012283377923","unitOfMeasure":"","unitID":"","identifier":"False"}],"sequence":"19","name":"Onsale","associatedKeyword":"-","usage":"Descriptive","uniqueID":"7741124012283379851","displayable":false,"comparable":false,"identifier":"ONSALE","searchable":false,"facetable":false},{"storeDisplay":false,"values":[{"sequence":"2","value":"Institutional-Optical","uniqueID":"7741124012283484340","unitOfMeasure":"","unitID":"","identifier":"Institutional-Optical"}],"sequence":"21","name":"Case","associatedKeyword":"-","usage":"Descriptive","uniqueID":"7741124012283439835","displayable":false,"comparable":false,"identifier":"CASE","searchable":true,"facetable":true},{"storeDisplay":false,"values":[{"sequence":"4","value":"Material-acetate;nosepads-vintage-nosepads","uniqueID":"7741124012284934020","unitOfMeasure":"","unitID":"","identifier":"Material-acetate;nosepads-vintage-nosepads"}],"sequence":"22","name":"Features","associatedKeyword":"-","usage":"Descriptive","uniqueID":"7741124012283379879","displayable":false,"comparable":false,"identifier":"FEATURES","searchable":false,"facetable":false},{"storeDisplay":false,"values":[{"sequence":"1","value":"False","uniqueID":"7741124012283379049","unitOfMeasure":"","unitID":"","identifier":"False"}],"sequence":"22","name":"Foldable","associatedKeyword":"-","usage":"Descriptive","uniqueID":"7741124012283379866","displayable":false,"comparable":false,"identifier":"FOLDABLE","searchable":false,"facetable":false},{"storeDisplay":false,"values":[{"sequence":"1","value":"Brown","uniqueID":"7741124012283378415","unitOfMeasure":"","unitID":"","identifier":"Brown"}],"sequence":"23","name":"Temple inner color facet","associatedKeyword":"-","usage":"Descriptive","uniqueID":"7741124012283379857","displayable":false,"comparable":false,"identifier":"TEMPLE_INNER_COLOR_FACET","searchable":true,"facetable":false},{"storeDisplay":false,"values":[{"sequence":"3","value":"Denece","uniqueID":"7741124012284934013","unitOfMeasure":"","unitID":"","identifier":"Denece"}],"sequence":"24","name":"Model family","associatedKeyword":"-","usage":"Descriptive","uniqueID":"7741124012283379874","displayable":false,"comparable":false,"identifier":"MODEL_FAMILY","searchable":true,"facetable":false},{"storeDisplay":false,"values":[{"sequence":"1","value":"Optical","uniqueID":"7741124012283379214","unitOfMeasure":"","unitID":"","identifier":"Optical"}],"sequence":"25","name":"Producttype","associatedKeyword":"-","usage":"Descriptive","uniqueID":"7741124012283379876","displayable":false,"comparable":false,"identifier":"PRODUCTTYPE","searchable":true,"facetable":false},{"storeDisplay":false,"values":[{"sequence":"4","value":"Crystal\/bordeaux Bark","uniqueID":"7741124012284933859","unitOfMeasure":"","unitID":"","identifier":"Crystal\/bordeaux Bark"}],"sequence":"27","name":"Front inner color","associatedKeyword":"-","usage":"Descriptive","uniqueID":"7741124012283379841","displayable":false,"comparable":false,"identifier":"FRONT_INNER_COLOR","searchable":false,"facetable":false},{"storeDisplay":false,"values":[{"sequence":"4","value":"Crystal\/bordeaux Bark","uniqueID":"7741124012284933892","unitOfMeasure":"","unitID":"","identifier":"Crystal\/bordeaux Bark"}],"sequence":"28","name":"Temple inner color","associatedKeyword":"-","usage":"Descriptive","uniqueID":"7741124012283379856","displayable":false,"comparable":false,"identifier":"TEMPLE_INNER_COLOR","searchable":false,"facetable":false},{"storeDisplay":false,"values":[{"sequence":"1","value":"False","uniqueID":"7741124012283379212","unitOfMeasure":"","unitID":"","identifier":"False"}],"sequence":"29","name":"Noreturn","associatedKeyword":"-","usage":"Descriptive","uniqueID":"7741124012283379875","displayable":false,"comparable":false,"identifier":"NORETURN","searchable":false,"facetable":false},{"storeDisplay":false,"values":[{"sequence":"1","value":"Brown","uniqueID":"7741124012283378231","unitOfMeasure":"","unitID":"","identifier":"Brown"}],"sequence":"31","name":"Temple color","associatedKeyword":"-","usage":"Descriptive","uniqueID":"7741124012283379855","displayable":false,"comparable":false,"identifier":"TEMPLE_COLOR_FACET","searchable":true,"facetable":false},{"storeDisplay":false,"values":[{"sequence":"1","value":"False","uniqueID":"7741124012284934128","unitOfMeasure":"","unitID":"","identifier":"False"}],"sequence":"32","name":"ENGRAVINGELIGIBLE","associatedKeyword":"-","usage":"Descriptive","uniqueID":"7741124012284296835","displayable":false,"comparable":false,"identifier":"ENGRAVINGELIGIBLE","searchable":false,"facetable":false},{"storeDisplay":false,"values":[{"sequence":"2","value":"Asian Design","uniqueID":"7741124012284933896","unitOfMeasure":"","unitID":"","identifier":"Asian Design"}],"sequence":"33","name":"Geo fit","associatedKeyword":"-","usage":"Descriptive","uniqueID":"7741124012283379869","displayable":false,"comparable":false,"identifier":"GEO_FIT","searchable":true,"facetable":false},{"storeDisplay":false,"values":[{"sequence":"1","value":"Collections","uniqueID":"7741124012283473371","unitOfMeasure":"","unitID":"","identifier":"Collections"}],"sequence":"34","name":"Range","associatedKeyword":"-","usage":"Descriptive","uniqueID":"7741124012283379871","displayable":false,"comparable":false,"identifier":"RANGE","searchable":false,"facetable":false}],"storeID":"715838934","numberOfSKUs":1,"partNumber":"0OV5411D__1675"},{"hasSingleSKU":true,"catalogEntryTypeCode":"ProductBean","associationType":"REPLACEMENT","parentCatalogGroupID":["3074457345616683318_3074457345616686169","3074457345616683368_3074457345616686703","3074457345616683368_3074457345616686704","3074457345616683368_3074457345616686712","3074457345616683368_3074457345616686713","3074457345616683368_3074457345616696673","3074457345616684418_3074457345616686703","3074457345616684418_3074457345616686704","3074457345616684418_3074457345616686712","3074457345616684418_3074457345616686713","3074457345616684418_3074457345616696673"],"uniqueID":"3074457345616736268","singleSKUCatalogEntryID":"3074457345616736788","sKUs":[{"hasSingleSKU":false,"catalogEntryTypeCode":"ItemBean","parentCatalogGroupID":["3074457345616683318_3074457345616686169","3074457345616683368_3074457345616686703","3074457345616683368_3074457345616686704","3074457345616683368_3074457345616686712","3074457345616683368_3074457345616686713","3074457345616683368_3074457345616696673","3074457345616684418_3074457345616686703","3074457345616684418_3074457345616686704","3074457345616684418_3074457345616686712","3074457345616684418_3074457345616686713","3074457345616684418_3074457345616696673"],"uniqueID":"3074457345616736788","resourceId":"http:\/\/lux-prdlv-src01.lux-ecomm.net:3737\/search\/resources\/store\/715839041\/productview\/byId\/3074457345616736788","price":[{"description":"L","value":"","usage":"Display","currency":"USD"},{"description":"O","value":"","usage":"Offer","currency":"USD"}],"thumbnail":"https:\/\/assets.oliverpeoples.com\/is\/image\/OliverPeoples\/827934429109_shad_fr.png?impolicy=OV_OpPlp","shortDescription":"OV5411D 1011 51-17","mfPartNumber_ntk":"0OV5411D","name":"OV5411D 1011 51-17","buyable":"true","storeID":"715838934","attributes":[{"storeDisplay":false,"values":[{"sequence":"316","value":"Standard","uniqueID":"7741124012283378442","unitOfMeasure":"","unitID":"","identifier":"Standard"}],"sequence":"1","name":"Size","usage":"Defining","uniqueID":"7741124012283379859","displayable":true,"comparable":false,"identifier":"MODEL_SIZE_DISPLAY","searchable":false,"facetable":false},{"storeDisplay":false,"values":[{"sequence":"1","value":"Demo Lens","uniqueID":"7741124012283379041","unitOfMeasure":"","unitID":"","identifier":"Demo Lens"}],"sequence":"3","name":"Lens treatment","usage":"Descriptive","uniqueID":"7741124012283379864","displayable":false,"comparable":false,"identifier":"LENS_TREATMENT","searchable":false,"facetable":false},{"storeDisplay":false,"values":[{"sequence":"4","value":"1011 51","uniqueID":"7741124012283578948","unitOfMeasure":"","unitID":"","identifier":"1011 51"}],"sequence":"1018","name":"Grid Value","usage":"Descriptive","uniqueID":"7741124012283379860","displayable":false,"comparable":false,"identifier":"GRID VALUE","searchable":false,"facetable":false},{"storeDisplay":false,"values":[{"sequence":"4","value":"Material-acetate;nosepads-vintage-nosepads","uniqueID":"7741124012284934020","unitOfMeasure":"","unitID":"","identifier":"Material-acetate;nosepads-vintage-nosepads"}],"sequence":"1018","name":"Features","usage":"Descriptive","uniqueID":"7741124012283379879","displayable":false,"comparable":false,"identifier":"FEATURES","searchable":false,"facetable":false},{"storeDisplay":false,"values":[{"sequence":"1","value":"Demo Lens","uniqueID":"7741124012283379045","unitOfMeasure":"","unitID":"","identifier":"Demo Lens"}],"sequence":"1018","name":"Lens treatment","usage":"Descriptive","uniqueID":"7741124012283379865","displayable":false,"comparable":false,"identifier":"LENS_TREATMENT_FACET","searchable":true,"facetable":true},{"storeDisplay":false,"values":[{"sequence":"1","value":"OV5411D 1011 51-17","uniqueID":"7741124012284270532","unitOfMeasure":"","unitID":"","identifier":"OV5411D 1011 51-17"}],"sequence":"1018","name":"Displaysku","usage":"Descriptive","uniqueID":"7741124012283379878","displayable":false,"comparable":false,"identifier":"DISPLAYSKU","searchable":false,"facetable":false},{"storeDisplay":false,"values":[{"sequence":"2","value":"35.4","uniqueID":"7741124012284270815","unitOfMeasure":"","unitID":"","identifier":"35.4"}],"sequence":"1018","name":"Lensheight","usage":"Descriptive","uniqueID":"7741124012283379885","displayable":false,"comparable":false,"identifier":"LENSHEIGHT","searchable":false,"facetable":false},{"storeDisplay":false,"values":[{"sequence":"1","value":"160","uniqueID":"7741124012283379018","unitOfMeasure":"","unitID":"","identifier":"160"}],"sequence":"1018","name":"Grossweight","usage":"Descriptive","uniqueID":"7741124012283379861","displayable":false,"comparable":false,"identifier":"GROSSWEIGHT","searchable":false,"facetable":false},{"storeDisplay":false,"values":[{"sequence":"3","value":"51","uniqueID":"7741124012283378430","unitOfMeasure":"","unitID":"","identifier":"51"}],"sequence":"1018","name":"Model size","usage":"Descriptive","uniqueID":"7741124012283379858","displayable":false,"comparable":false,"identifier":"MODEL_SIZE","searchable":false,"facetable":false},{"storeDisplay":false,"values":[{"sequence":"1","value":"145","uniqueID":"7741124012283379037","unitOfMeasure":"","unitID":"","identifier":"145"}],"sequence":"1018","name":"Temple length","usage":"Descriptive","uniqueID":"7741124012283379863","displayable":false,"comparable":false,"identifier":"TEMPLE_LENGTH","searchable":false,"facetable":false},{"storeDisplay":false,"values":[{"sequence":"1","value":"Zpfn","uniqueID":"7741124012283379074","unitOfMeasure":"","unitID":"","identifier":"Zpfn"}],"sequence":"1018","name":"Materialtype","usage":"Descriptive","uniqueID":"7741124012283379872","displayable":false,"comparable":false,"identifier":"MATERIALTYPE","searchable":false,"facetable":false},{"storeDisplay":false,"values":[{"sequence":"2","value":"17","uniqueID":"7741124012283379022","unitOfMeasure":"","unitID":"","identifier":"17"}],"sequence":"1018","name":"Lens bridge","usage":"Descriptive","uniqueID":"7741124012283379862","displayable":false,"comparable":false,"identifier":"LENS_BRIDGE","searchable":false,"facetable":false}],"partNumber":"827934429109"}],"resourceId":"http:\/\/lux-prdlv-src01.lux-ecomm.net:3737\/search\/resources\/store\/715839041\/productview\/byId\/3074457345616736268","price":[{"description":"L","value":"","usage":"Display","currency":"USD"},{"description":"O","value":"","usage":"Offer","currency":"USD"}],"thumbnail":"https:\/\/assets.oliverpeoples.com\/is\/image\/OliverPeoples\/827934429109_shad_fr.png?impolicy=OV_OpPlp","shortDescription":"OV5411D","mfPartNumber_ntk":"0OV5411D","name":"OV5411D","buyable":"true","quantity":1,"attributes":[{"storeDisplay":false,"values":[{"sequence":"2","value":"OV5411D","uniqueID":"7741124012284270736","unitOfMeasure":"","unitID":"","identifier":"OV5411D"}],"sequence":"0","name":"Model code display","associatedKeyword":"-","usage":"Descriptive","uniqueID":"7741124012283379873","displayable":true,"comparable":false,"identifier":"MODEL_CODE_DISPLAY","searchable":false,"facetable":false},{"storeDisplay":false,"values":[{"sequence":"5","value":"Raintree","uniqueID":"7741124012283377516","unitOfMeasure":"","unitID":"","identifier":"Raintree"}],"sequence":"1","name":"Front color","associatedKeyword":"-","usage":"Descriptive","uniqueID":"7741124012283379839","displayable":true,"comparable":false,"identifier":"FRONT_COLOR","searchable":false,"facetable":false},{"storeDisplay":false,"values":[{"sequence":"316","value":"Standard","uniqueID":"7741124012283378442","unitOfMeasure":"","unitID":"","identifier":"Standard"}],"sequence":"1","name":"Size","associatedKeyword":"-","usage":"Defining","uniqueID":"7741124012283379859","displayable":true,"comparable":false,"identifier":"MODEL_SIZE_DISPLAY","searchable":false,"facetable":false},{"storeDisplay":false,"values":[{"sequence":"5","value":"201902","uniqueID":"7741124012284307883","unitOfMeasure":"","unitID":"","identifier":"201902"}],"sequence":"1","name":"Collection","associatedKeyword":"-","usage":"Descriptive","uniqueID":"7741124012283379835","displayable":false,"comparable":false,"identifier":"COLLECTION","searchable":true,"facetable":false},{"storeDisplay":false,"values":[{"sequence":"1","value":"Rectangle","uniqueID":"7741124012283379058","unitOfMeasure":"","unitID":"","identifier":"Rectangle"}],"sequence":"2","name":"Frame shape","associatedKeyword":"-","usage":"Descriptive","uniqueID":"7741124012283379867","displayable":false,"comparable":false,"identifier":"FRAME_SHAPE","searchable":false,"facetable":false},{"storeDisplay":false,"values":[{"sequence":"1","value":"Demo Lens","uniqueID":"7741124012283377882","unitOfMeasure":"","unitID":"","identifier":"Demo Lens"}],"sequence":"2","name":"Lens color","associatedKeyword":"-","usage":"Descriptive","uniqueID":"7741124012283379846","displayable":true,"comparable":false,"identifier":"LENS_COLOR","searchable":false,"facetable":false},{"storeDisplay":false,"values":[{"sequence":"1","value":"Demo Lens","uniqueID":"7741124012283377835","unitOfMeasure":"","unitID":"","identifier":"Demo Lens"}],"sequence":"3","name":"Lens color","associatedKeyword":"-","usage":"Descriptive","uniqueID":"7741124012283379845","displayable":false,"comparable":false,"identifier":"LENS_COLOR_FACET","searchable":true,"facetable":true},{"storeDisplay":false,"values":[{"sequence":"1","value":"Demo Lens","uniqueID":"7741124012283379041","unitOfMeasure":"","unitID":"","identifier":"Demo Lens"}],"sequence":"3","name":"Lens treatment","associatedKeyword":"-","usage":"Descriptive","uniqueID":"7741124012283379864","displayable":false,"comparable":false,"identifier":"LENS_TREATMENT","searchable":false,"facetable":false},{"storeDisplay":false,"values":[{"sequence":"1","value":"empty","uniqueID":"7741124012283377916","unitOfMeasure":"","unitID":"","identifier":"empty"}],"sequence":"4","name":"New releases","associatedKeyword":"-","usage":"Descriptive","uniqueID":"7741124012283379849","displayable":false,"comparable":false,"identifier":"NEWRELEASES","searchable":true,"facetable":false},{"storeDisplay":false,"values":[{"sequence":"1","value":"Acetate","uniqueID":"7741124012283377370","unitOfMeasure":"","unitID":"","identifier":"Acetate"}],"sequence":"5","name":"Frame material","associatedKeyword":"-","usage":"Descriptive","uniqueID":"7741124012283379838","displayable":false,"comparable":false,"identifier":"FRAMEMATERIAL_FACET","searchable":true,"facetable":true},{"storeDisplay":false,"values":[{"sequence":"5","value":"Buff\/beige Silk","uniqueID":"7741124012283378071","unitOfMeasure":"","unitID":"","identifier":"Buff\/beige Silk"}],"sequence":"6","name":"Temple color","associatedKeyword":"-","usage":"Descriptive","uniqueID":"7741124012283379854","displayable":false,"comparable":false,"identifier":"TEMPLE_COLOR","searchable":false,"facetable":false},{"storeDisplay":false,"values":[{"sequence":"1","value":"Acetate","uniqueID":"7741124012283377366","unitOfMeasure":"","unitID":"","identifier":"Acetate"}],"sequence":"6","name":"Frame material","associatedKeyword":"-","usage":"Descriptive","uniqueID":"7741124012283379837","displayable":true,"comparable":false,"identifier":"FRAMEMATERIAL","searchable":false,"facetable":false},{"storeDisplay":false,"values":[{"sequence":"1","value":"False","uniqueID":"7741124012283944664","unitOfMeasure":"","unitID":"","identifier":"False"}],"sequence":"7","name":"Limited edition","associatedKeyword":"-","usage":"Descriptive","uniqueID":"7741124012283379847","displayable":false,"comparable":false,"identifier":"LIMITED_EDITION","searchable":false,"facetable":false},{"storeDisplay":false,"values":[{"sequence":"1","value":"1","uniqueID":"7741124012284932835","unitOfMeasure":"","unitID":"","identifier":"1"}],"sequence":"8","name":"PLACEHOLDER_SIZE","associatedKeyword":"-","usage":"Descriptive","uniqueID":"7741124012284296836","displayable":true,"comparable":false,"identifier":"PLACEHOLDER_SIZE","searchable":false,"facetable":false},{"storeDisplay":false,"values":[{"sequence":"5","value":"124100","uniqueID":"7741124012285231454","unitOfMeasure":"","unitID":"","identifier":"124100"}],"sequence":"9","name":"Sequence","associatedKeyword":"-","usage":"Descriptive","uniqueID":"7741124012283379881","displayable":false,"comparable":false,"identifier":"SEQUENCE","searchable":true,"facetable":false},{"storeDisplay":false,"values":[{"sequence":"1","value":"Italy","uniqueID":"7741124012284933862","unitOfMeasure":"","unitID":"","identifier":"Italy"}],"sequence":"10","name":"Made in","associatedKeyword":"-","usage":"Descriptive","uniqueID":"7741124012283379848","displayable":true,"comparable":false,"identifier":"MADEIN","searchable":false,"facetable":false},{"storeDisplay":false,"values":[{"sequence":"2","value":"Unisex","uniqueID":"7741124012283377735","unitOfMeasure":"","unitID":"","identifier":"Unisex"}],"sequence":"10","name":"Gender","associatedKeyword":"-","usage":"Descriptive","uniqueID":"7741124012283379843","displayable":false,"comparable":false,"identifier":"GENDER","searchable":true,"facetable":true},{"storeDisplay":false,"values":[{"sequence":"2","value":"Brown","uniqueID":"7741124012283377727","unitOfMeasure":"","unitID":"","identifier":"Brown"}],"sequence":"11","name":"Front inner color facet","associatedKeyword":"-","usage":"Descriptive","uniqueID":"7741124012283379842","displayable":false,"comparable":false,"identifier":"FRONT_INNER_COLOR_FACET","searchable":true,"facetable":false},{"storeDisplay":false,"values":[{"sequence":"2","value":"Denece","uniqueID":"7741124012285468622","unitOfMeasure":"","unitID":"","identifier":"Denece"}],"sequence":"12","name":"Modelname","associatedKeyword":"-","usage":"Descriptive","uniqueID":"7741124012283379853","displayable":false,"comparable":false,"identifier":"MODELNAME","searchable":true,"facetable":false},{"storeDisplay":false,"values":[{"sequence":"1","value":"False","uniqueID":"7741124012283377364","unitOfMeasure":"","unitID":"","identifier":"False"}],"sequence":"13","name":"Exclusive","associatedKeyword":"-","usage":"Descriptive","uniqueID":"7741124012283379836","displayable":false,"comparable":false,"identifier":"EXCLUSIVE","searchable":true,"facetable":true},{"storeDisplay":false,"values":[{"sequence":"1","value":"Full Rim","uniqueID":"7741124012283379070","unitOfMeasure":"","unitID":"","identifier":"Full Rim"}],"sequence":"14","name":"Frame Type","associatedKeyword":"-","usage":"Descriptive","uniqueID":"7741124012283379870","displayable":false,"comparable":false,"identifier":"FRAMETYPE","searchable":true,"facetable":true},{"storeDisplay":false,"values":[{"sequence":"2","value":"Brown","uniqueID":"7741124012283377547","unitOfMeasure":"","unitID":"","identifier":"Brown"}],"sequence":"15","name":"Front color","associatedKeyword":"-","usage":"Descriptive","uniqueID":"7741124012283379840","displayable":false,"comparable":false,"identifier":"FRONT_COLOR_FACET","searchable":true,"facetable":true},{"storeDisplay":false,"values":[{"sequence":"1","value":"Rectangle","uniqueID":"7741124012283379066","unitOfMeasure":"","unitID":"","identifier":"Rectangle"}],"sequence":"17","name":"Frame shape","associatedKeyword":"-","usage":"Descriptive","uniqueID":"7741124012283379868","displayable":false,"comparable":false,"identifier":"FRAME_SHAPE_FACET","searchable":true,"facetable":true},{"storeDisplay":false,"values":[{"sequence":"0","value":"0","uniqueID":"0","unitOfMeasure":"","unitID":"","identifier":"0"}],"sequence":"18","name":"Notainformativa","associatedKeyword":"-","usage":"Descriptive","uniqueID":"7741124012283379850","displayable":false,"comparable":false,"identifier":"NOTAINFORMATIVA","searchable":false,"facetable":false},{"storeDisplay":false,"values":[{"sequence":"1","value":"False","uniqueID":"7741124012283377923","unitOfMeasure":"","unitID":"","identifier":"False"}],"sequence":"19","name":"Onsale","associatedKeyword":"-","usage":"Descriptive","uniqueID":"7741124012283379851","displayable":false,"comparable":false,"identifier":"ONSALE","searchable":false,"facetable":false},{"storeDisplay":false,"values":[{"sequence":"2","value":"Institutional-Optical","uniqueID":"7741124012283484340","unitOfMeasure":"","unitID":"","identifier":"Institutional-Optical"}],"sequence":"21","name":"Case","associatedKeyword":"-","usage":"Descriptive","uniqueID":"7741124012283439835","displayable":false,"comparable":false,"identifier":"CASE","searchable":true,"facetable":true},{"storeDisplay":false,"values":[{"sequence":"4","value":"Material-acetate;nosepads-vintage-nosepads","uniqueID":"7741124012284934020","unitOfMeasure":"","unitID":"","identifier":"Material-acetate;nosepads-vintage-nosepads"}],"sequence":"22","name":"Features","associatedKeyword":"-","usage":"Descriptive","uniqueID":"7741124012283379879","displayable":false,"comparable":false,"identifier":"FEATURES","searchable":false,"facetable":false},{"storeDisplay":false,"values":[{"sequence":"1","value":"False","uniqueID":"7741124012283379049","unitOfMeasure":"","unitID":"","identifier":"False"}],"sequence":"22","name":"Foldable","associatedKeyword":"-","usage":"Descriptive","uniqueID":"7741124012283379866","displayable":false,"comparable":false,"identifier":"FOLDABLE","searchable":false,"facetable":false},{"storeDisplay":false,"values":[{"sequence":"1","value":"Brown","uniqueID":"7741124012283378415","unitOfMeasure":"","unitID":"","identifier":"Brown"}],"sequence":"23","name":"Temple inner color facet","associatedKeyword":"-","usage":"Descriptive","uniqueID":"7741124012283379857","displayable":false,"comparable":false,"identifier":"TEMPLE_INNER_COLOR_FACET","searchable":true,"facetable":false},{"storeDisplay":false,"values":[{"sequence":"3","value":"Denece","uniqueID":"7741124012284934013","unitOfMeasure":"","unitID":"","identifier":"Denece"}],"sequence":"24","name":"Model family","associatedKeyword":"-","usage":"Descriptive","uniqueID":"7741124012283379874","displayable":false,"comparable":false,"identifier":"MODEL_FAMILY","searchable":true,"facetable":false},{"storeDisplay":false,"values":[{"sequence":"1","value":"Optical","uniqueID":"7741124012283379214","unitOfMeasure":"","unitID":"","identifier":"Optical"}],"sequence":"25","name":"Producttype","associatedKeyword":"-","usage":"Descriptive","uniqueID":"7741124012283379876","displayable":false,"comparable":false,"identifier":"PRODUCTTYPE","searchable":true,"facetable":false},{"storeDisplay":false,"values":[{"sequence":"1","value":"Buff\/beige Silk","uniqueID":"7741124012284273204","unitOfMeasure":"","unitID":"","identifier":"Buff\/beige Silk"}],"sequence":"27","name":"Front inner color","associatedKeyword":"-","usage":"Descriptive","uniqueID":"7741124012283379841","displayable":false,"comparable":false,"identifier":"FRONT_INNER_COLOR","searchable":false,"facetable":false},{"storeDisplay":false,"values":[{"sequence":"5","value":"Buff\/beige Silk","uniqueID":"7741124012283378254","unitOfMeasure":"","unitID":"","identifier":"Buff\/beige Silk"}],"sequence":"28","name":"Temple inner color","associatedKeyword":"-","usage":"Descriptive","uniqueID":"7741124012283379856","displayable":false,"comparable":false,"identifier":"TEMPLE_INNER_COLOR","searchable":false,"facetable":false},{"storeDisplay":false,"values":[{"sequence":"1","value":"False","uniqueID":"7741124012283379212","unitOfMeasure":"","unitID":"","identifier":"False"}],"sequence":"29","name":"Noreturn","associatedKeyword":"-","usage":"Descriptive","uniqueID":"7741124012283379875","displayable":false,"comparable":false,"identifier":"NORETURN","searchable":false,"facetable":false},{"storeDisplay":false,"values":[{"sequence":"1","value":"Brown","uniqueID":"7741124012283378231","unitOfMeasure":"","unitID":"","identifier":"Brown"}],"sequence":"31","name":"Temple color","associatedKeyword":"-","usage":"Descriptive","uniqueID":"7741124012283379855","displayable":false,"comparable":false,"identifier":"TEMPLE_COLOR_FACET","searchable":true,"facetable":false},{"storeDisplay":false,"values":[{"sequence":"1","value":"False","uniqueID":"7741124012284934128","unitOfMeasure":"","unitID":"","identifier":"False"}],"sequence":"32","name":"ENGRAVINGELIGIBLE","associatedKeyword":"-","usage":"Descriptive","uniqueID":"7741124012284296835","displayable":false,"comparable":false,"identifier":"ENGRAVINGELIGIBLE","searchable":false,"facetable":false},{"storeDisplay":false,"values":[{"sequence":"2","value":"Asian Design","uniqueID":"7741124012284933896","unitOfMeasure":"","unitID":"","identifier":"Asian Design"}],"sequence":"33","name":"Geo fit","associatedKeyword":"-","usage":"Descriptive","uniqueID":"7741124012283379869","displayable":false,"comparable":false,"identifier":"GEO_FIT","searchable":true,"facetable":false},{"storeDisplay":false,"values":[{"sequence":"1","value":"Collections","uniqueID":"7741124012283473371","unitOfMeasure":"","unitID":"","identifier":"Collections"}],"sequence":"34","name":"Range","associatedKeyword":"-","usage":"Descriptive","uniqueID":"7741124012283379871","displayable":false,"comparable":false,"identifier":"RANGE","searchable":false,"facetable":false}],"storeID":"715838934","numberOfSKUs":1,"partNumber":"0OV5411D__1011"}],"fullImage":"https:\/\/assets.oliverpeoples.com\/is\/image\/OliverPeoples\/827934429093_shad_fr.png?impolicy=OV_OpPdpLarge&bg=f7f7f7","resourceId":"http:\/\/lux-prdlv-src01.lux-ecomm.net:3737\/search\/resources\/store\/715839041\/productview\/byId\/3074457345616736266","price":[{"description":"L","value":"","usage":"Display","currency":"USD"},{"description":"O","value":"","usage":"Offer","currency":"USD"}],"thumbnail":"https:\/\/assets.oliverpeoples.com\/is\/image\/OliverPeoples\/827934429093_shad_fr.png?impolicy=OV_OpPlp","shortDescription":"OV5411D","mfPartNumber_ntk":"0OV5411D","name":"OV5411D","longDescription":"OV5411D","buyable":"true","storeID":"715838934","attributes":[{"storeDisplay":false,"values":[{"sequence":"2","value":"OV5411D","uniqueID":"7741124012284270736","unitOfMeasure":"","unitID":"","identifier":"OV5411D"}],"sequence":"0","name":"Model code display","associatedKeyword":"-","usage":"Descriptive","uniqueID":"7741124012283379873","displayable":true,"comparable":false,"identifier":"MODEL_CODE_DISPLAY","searchable":false,"facetable":false},{"storeDisplay":false,"values":[{"sequence":"5","value":"Cocobolo","uniqueID":"7741124012283377437","unitOfMeasure":"","unitID":"","identifier":"Cocobolo"}],"sequence":"1","name":"Front color","associatedKeyword":"-","usage":"Descriptive","uniqueID":"7741124012283379839","displayable":true,"comparable":false,"identifier":"FRONT_COLOR","searchable":false,"facetable":false},{"storeDisplay":false,"values":[{"sequence":"316","value":"Standard","uniqueID":"7741124012283378442","unitOfMeasure":"","unitID":"","identifier":"Standard"}],"sequence":"1","name":"Size","associatedKeyword":"-","usage":"Defining","uniqueID":"7741124012283379859","displayable":true,"comparable":false,"identifier":"MODEL_SIZE_DISPLAY","searchable":false,"facetable":false},{"storeDisplay":false,"values":[{"sequence":"5","value":"201902","uniqueID":"7741124012284307883","unitOfMeasure":"","unitID":"","identifier":"201902"}],"sequence":"1","name":"Collection","associatedKeyword":"-","usage":"Descriptive","uniqueID":"7741124012283379835","displayable":false,"comparable":false,"identifier":"COLLECTION","searchable":true,"facetable":false},{"storeDisplay":false,"values":[{"sequence":"1","value":"Rectangle","uniqueID":"7741124012283379058","unitOfMeasure":"","unitID":"","identifier":"Rectangle"}],"sequence":"2","name":"Frame shape","associatedKeyword":"-","usage":"Descriptive","uniqueID":"7741124012283379867","displayable":false,"comparable":false,"identifier":"FRAME_SHAPE","searchable":false,"facetable":false},{"storeDisplay":false,"values":[{"sequence":"1","value":"Demo Lens","uniqueID":"7741124012283377882","unitOfMeasure":"","unitID":"","identifier":"Demo Lens"}],"sequence":"2","name":"Lens color","associatedKeyword":"-","usage":"Descriptive","uniqueID":"7741124012283379846","displayable":true,"comparable":false,"identifier":"LENS_COLOR","searchable":false,"facetable":false},{"storeDisplay":false,"values":[{"sequence":"1","value":"Demo Lens","uniqueID":"7741124012283379041","unitOfMeasure":"","unitID":"","identifier":"Demo Lens"}],"sequence":"3","name":"Lens treatment","associatedKeyword":"-","usage":"Descriptive","uniqueID":"7741124012283379864","displayable":false,"comparable":false,"identifier":"LENS_TREATMENT","searchable":false,"facetable":false},{"storeDisplay":false,"values":[{"sequence":"1","value":"Demo Lens","uniqueID":"7741124012283377835","unitOfMeasure":"","unitID":"","identifier":"Demo Lens"}],"sequence":"3","name":"Lens color","associatedKeyword":"-","usage":"Descriptive","uniqueID":"7741124012283379845","displayable":false,"comparable":false,"identifier":"LENS_COLOR_FACET","searchable":true,"facetable":true},{"storeDisplay":false,"values":[{"sequence":"1","value":"empty","uniqueID":"7741124012283377916","unitOfMeasure":"","unitID":"","identifier":"empty"}],"sequence":"4","name":"New releases","associatedKeyword":"-","usage":"Descriptive","uniqueID":"7741124012283379849","displayable":false,"comparable":false,"identifier":"NEWRELEASES","searchable":true,"facetable":false},{"storeDisplay":false,"values":[{"sequence":"1","value":"Acetate","uniqueID":"7741124012283377370","unitOfMeasure":"","unitID":"","identifier":"Acetate"}],"sequence":"5","name":"Frame material","associatedKeyword":"-","usage":"Descriptive","uniqueID":"7741124012283379838","displayable":false,"comparable":false,"identifier":"FRAMEMATERIAL_FACET","searchable":true,"facetable":true},{"storeDisplay":false,"values":[{"sequence":"1","value":"Acetate","uniqueID":"7741124012283377366","unitOfMeasure":"","unitID":"","identifier":"Acetate"}],"sequence":"6","name":"Frame material","associatedKeyword":"-","usage":"Descriptive","uniqueID":"7741124012283379837","displayable":true,"comparable":false,"identifier":"FRAMEMATERIAL","searchable":false,"facetable":false},{"storeDisplay":false,"values":[{"sequence":"3","value":"Buff\/cocobolo","uniqueID":"7741124012283378184","unitOfMeasure":"","unitID":"","identifier":"Buff\/cocobolo"}],"sequence":"6","name":"Temple color","associatedKeyword":"-","usage":"Descriptive","uniqueID":"7741124012283379854","displayable":false,"comparable":false,"identifier":"TEMPLE_COLOR","searchable":false,"facetable":false},{"storeDisplay":false,"values":[{"sequence":"1","value":"False","uniqueID":"7741124012283944664","unitOfMeasure":"","unitID":"","identifier":"False"}],"sequence":"7","name":"Limited edition","associatedKeyword":"-","usage":"Descriptive","uniqueID":"7741124012283379847","displayable":false,"comparable":false,"identifier":"LIMITED_EDITION","searchable":false,"facetable":false},{"storeDisplay":false,"values":[{"sequence":"1","value":"1","uniqueID":"7741124012284932835","unitOfMeasure":"","unitID":"","identifier":"1"}],"sequence":"8","name":"PLACEHOLDER_SIZE","associatedKeyword":"-","usage":"Descriptive","uniqueID":"7741124012284296836","displayable":true,"comparable":false,"identifier":"PLACEHOLDER_SIZE","searchable":false,"facetable":false},{"storeDisplay":false,"values":[{"sequence":"2","value":"123900","uniqueID":"7741124012285232267","unitOfMeasure":"","unitID":"","identifier":"123900"}],"sequence":"9","name":"Sequence","associatedKeyword":"-","usage":"Descriptive","uniqueID":"7741124012283379881","displayable":false,"comparable":false,"identifier":"SEQUENCE","searchable":true,"facetable":false},{"storeDisplay":false,"values":[{"sequence":"2","value":"Unisex","uniqueID":"7741124012283377735","unitOfMeasure":"","unitID":"","identifier":"Unisex"}],"sequence":"10","name":"Gender","associatedKeyword":"-","usage":"Descriptive","uniqueID":"7741124012283379843","displayable":false,"comparable":false,"identifier":"GENDER","searchable":true,"facetable":true},{"storeDisplay":false,"values":[{"sequence":"1","value":"Italy","uniqueID":"7741124012284933862","unitOfMeasure":"","unitID":"","identifier":"Italy"}],"sequence":"10","name":"Made in","associatedKeyword":"-","usage":"Descriptive","uniqueID":"7741124012283379848","displayable":true,"comparable":false,"identifier":"MADEIN","searchable":false,"facetable":false},{"storeDisplay":false,"values":[{"sequence":"2","value":"Brown","uniqueID":"7741124012283377727","unitOfMeasure":"","unitID":"","identifier":"Brown"}],"sequence":"11","name":"Front inner color facet","associatedKeyword":"-","usage":"Descriptive","uniqueID":"7741124012283379842","displayable":false,"comparable":false,"identifier":"FRONT_INNER_COLOR_FACET","searchable":true,"facetable":false},{"storeDisplay":false,"values":[{"sequence":"2","value":"Denece","uniqueID":"7741124012285468622","unitOfMeasure":"","unitID":"","identifier":"Denece"}],"sequence":"12","name":"Modelname","associatedKeyword":"-","usage":"Descriptive","uniqueID":"7741124012283379853","displayable":false,"comparable":false,"identifier":"MODELNAME","searchable":true,"facetable":false},{"storeDisplay":false,"values":[{"sequence":"1","value":"False","uniqueID":"7741124012283377364","unitOfMeasure":"","unitID":"","identifier":"False"}],"sequence":"13","name":"Exclusive","associatedKeyword":"-","usage":"Descriptive","uniqueID":"7741124012283379836","displayable":false,"comparable":false,"identifier":"EXCLUSIVE","searchable":true,"facetable":true},{"storeDisplay":false,"values":[{"sequence":"1","value":"Full Rim","uniqueID":"7741124012283379070","unitOfMeasure":"","unitID":"","identifier":"Full Rim"}],"sequence":"14","name":"Frame Type","associatedKeyword":"-","usage":"Descriptive","uniqueID":"7741124012283379870","displayable":false,"comparable":false,"identifier":"FRAMETYPE","searchable":true,"facetable":true},{"storeDisplay":false,"values":[{"sequence":"2","value":"Brown","uniqueID":"7741124012283377547","unitOfMeasure":"","unitID":"","identifier":"Brown"}],"sequence":"15","name":"Front color","associatedKeyword":"-","usage":"Descriptive","uniqueID":"7741124012283379840","displayable":false,"comparable":false,"identifier":"FRONT_COLOR_FACET","searchable":true,"facetable":true},{"storeDisplay":false,"values":[{"sequence":"1","value":"Rectangle","uniqueID":"7741124012283379066","unitOfMeasure":"","unitID":"","identifier":"Rectangle"}],"sequence":"17","name":"Frame shape","associatedKeyword":"-","usage":"Descriptive","uniqueID":"7741124012283379868","displayable":false,"comparable":false,"identifier":"FRAME_SHAPE_FACET","searchable":true,"facetable":true},{"storeDisplay":false,"values":[{"sequence":"0","value":"0","uniqueID":"0","unitOfMeasure":"","unitID":"","identifier":"0"}],"sequence":"18","name":"Notainformativa","associatedKeyword":"-","usage":"Descriptive","uniqueID":"7741124012283379850","displayable":false,"comparable":false,"identifier":"NOTAINFORMATIVA","searchable":false,"facetable":false},{"storeDisplay":false,"values":[{"sequence":"1","value":"False","uniqueID":"7741124012283377923","unitOfMeasure":"","unitID":"","identifier":"False"}],"sequence":"19","name":"Onsale","associatedKeyword":"-","usage":"Descriptive","uniqueID":"7741124012283379851","displayable":false,"comparable":false,"identifier":"ONSALE","searchable":false,"facetable":false},{"storeDisplay":false,"values":[{"sequence":"2","value":"Institutional-Optical","uniqueID":"7741124012283484340","unitOfMeasure":"","unitID":"","identifier":"Institutional-Optical"}],"sequence":"21","name":"Case","associatedKeyword":"-","usage":"Descriptive","uniqueID":"7741124012283439835","displayable":false,"comparable":false,"identifier":"CASE","searchable":true,"facetable":true},{"storeDisplay":false,"values":[{"sequence":"4","value":"Material-acetate;nosepads-vintage-nosepads","uniqueID":"7741124012284934020","unitOfMeasure":"","unitID":"","identifier":"Material-acetate;nosepads-vintage-nosepads"}],"sequence":"22","name":"Features","associatedKeyword":"-","usage":"Descriptive","uniqueID":"7741124012283379879","displayable":false,"comparable":false,"identifier":"FEATURES","searchable":false,"facetable":false},{"storeDisplay":false,"values":[{"sequence":"1","value":"False","uniqueID":"7741124012283379049","unitOfMeasure":"","unitID":"","identifier":"False"}],"sequence":"22","name":"Foldable","associatedKeyword":"-","usage":"Descriptive","uniqueID":"7741124012283379866","displayable":false,"comparable":false,"identifier":"FOLDABLE","searchable":false,"facetable":false},{"storeDisplay":false,"values":[{"sequence":"1","value":"Brown","uniqueID":"7741124012283378415","unitOfMeasure":"","unitID":"","identifier":"Brown"}],"sequence":"23","name":"Temple inner color facet","associatedKeyword":"-","usage":"Descriptive","uniqueID":"7741124012283379857","displayable":false,"comparable":false,"identifier":"TEMPLE_INNER_COLOR_FACET","searchable":true,"facetable":false},{"storeDisplay":false,"values":[{"sequence":"3","value":"Denece","uniqueID":"7741124012284934013","unitOfMeasure":"","unitID":"","identifier":"Denece"}],"sequence":"24","name":"Model family","associatedKeyword":"-","usage":"Descriptive","uniqueID":"7741124012283379874","displayable":false,"comparable":false,"identifier":"MODEL_FAMILY","searchable":true,"facetable":false},{"storeDisplay":false,"values":[{"sequence":"1","value":"Optical","uniqueID":"7741124012283379214","unitOfMeasure":"","unitID":"","identifier":"Optical"}],"sequence":"25","name":"Producttype","associatedKeyword":"-","usage":"Descriptive","uniqueID":"7741124012283379876","displayable":false,"comparable":false,"identifier":"PRODUCTTYPE","searchable":true,"facetable":false},{"storeDisplay":false,"values":[{"sequence":"5","value":"Buff\/cocobolo","uniqueID":"7741124012284273196","unitOfMeasure":"","unitID":"","identifier":"Buff\/cocobolo"}],"sequence":"27","name":"Front inner color","associatedKeyword":"-","usage":"Descriptive","uniqueID":"7741124012283379841","displayable":false,"comparable":false,"identifier":"FRONT_INNER_COLOR","searchable":false,"facetable":false},{"storeDisplay":false,"values":[{"sequence":"1","value":"Buff\/cocobolo","uniqueID":"7741124012283378367","unitOfMeasure":"","unitID":"","identifier":"Buff\/cocobolo"}],"sequence":"28","name":"Temple inner color","associatedKeyword":"-","usage":"Descriptive","uniqueID":"7741124012283379856","displayable":false,"comparable":false,"identifier":"TEMPLE_INNER_COLOR","searchable":false,"facetable":false},{"storeDisplay":false,"values":[{"sequence":"1","value":"False","uniqueID":"7741124012283379212","unitOfMeasure":"","unitID":"","identifier":"False"}],"sequence":"29","name":"Noreturn","associatedKeyword":"-","usage":"Descriptive","uniqueID":"7741124012283379875","displayable":false,"comparable":false,"identifier":"NORETURN","searchable":false,"facetable":false},{"storeDisplay":false,"values":[{"sequence":"1","value":"Brown","uniqueID":"7741124012283378231","unitOfMeasure":"","unitID":"","identifier":"Brown"}],"sequence":"31","name":"Temple color","associatedKeyword":"-","usage":"Descriptive","uniqueID":"7741124012283379855","displayable":false,"comparable":false,"identifier":"TEMPLE_COLOR_FACET","searchable":true,"facetable":false},{"storeDisplay":false,"values":[{"sequence":"1","value":"False","uniqueID":"7741124012284934128","unitOfMeasure":"","unitID":"","identifier":"False"}],"sequence":"32","name":"ENGRAVINGELIGIBLE","associatedKeyword":"-","usage":"Descriptive","uniqueID":"7741124012284296835","displayable":false,"comparable":false,"identifier":"ENGRAVINGELIGIBLE","searchable":false,"facetable":false},{"storeDisplay":false,"values":[{"sequence":"2","value":"Asian Design","uniqueID":"7741124012284933896","unitOfMeasure":"","unitID":"","identifier":"Asian Design"}],"sequence":"33","name":"Geo fit","associatedKeyword":"-","usage":"Descriptive","uniqueID":"7741124012283379869","displayable":false,"comparable":false,"identifier":"GEO_FIT","searchable":true,"facetable":false},{"storeDisplay":false,"values":[{"sequence":"1","value":"Collections","uniqueID":"7741124012283473371","unitOfMeasure":"","unitID":"","identifier":"Collections"}],"sequence":"34","name":"Range","associatedKeyword":"-","usage":"Descriptive","uniqueID":"7741124012283379871","displayable":false,"comparable":false,"identifier":"RANGE","searchable":false,"facetable":false}],"numberOfSKUs":1,"partNumber":"0OV5411D__1003"}
Model code display:

OV5411D

Front color:

Cocobolo

Lens color:

Demo Lens

Frame material:

Acetate

Measurements

:

Made in:

Italy
Sphere (SPH):

to

Cylinder (CYL):

to

Axis:

Any

Add:

to

Normally you find this table on your prescription:

| Rx | Sphere (SPH) | Cylinder (CYL) | Axis | Add |
| --- | --- | --- | --- | --- |
| O.D. | to | to | Any | to |
| O.S. | to | to | Any | to |
Model code display:

OV5411D

Front color:

Cocobolo

Lens color:

Demo Lens

Frame material:

Acetate

PLACEHOLDER_SIZE:

1

Made in:

Italy

LENSES:

Prescription Lenses
Acetate
Handcrafted from layers of custom designed acetate in exclusive colors that result in the unique pattern of each individual frame.
Vintage Nosepads
Features vintage-inspired, adjustable nosepads in crystal or pearl.
Includes premium packaging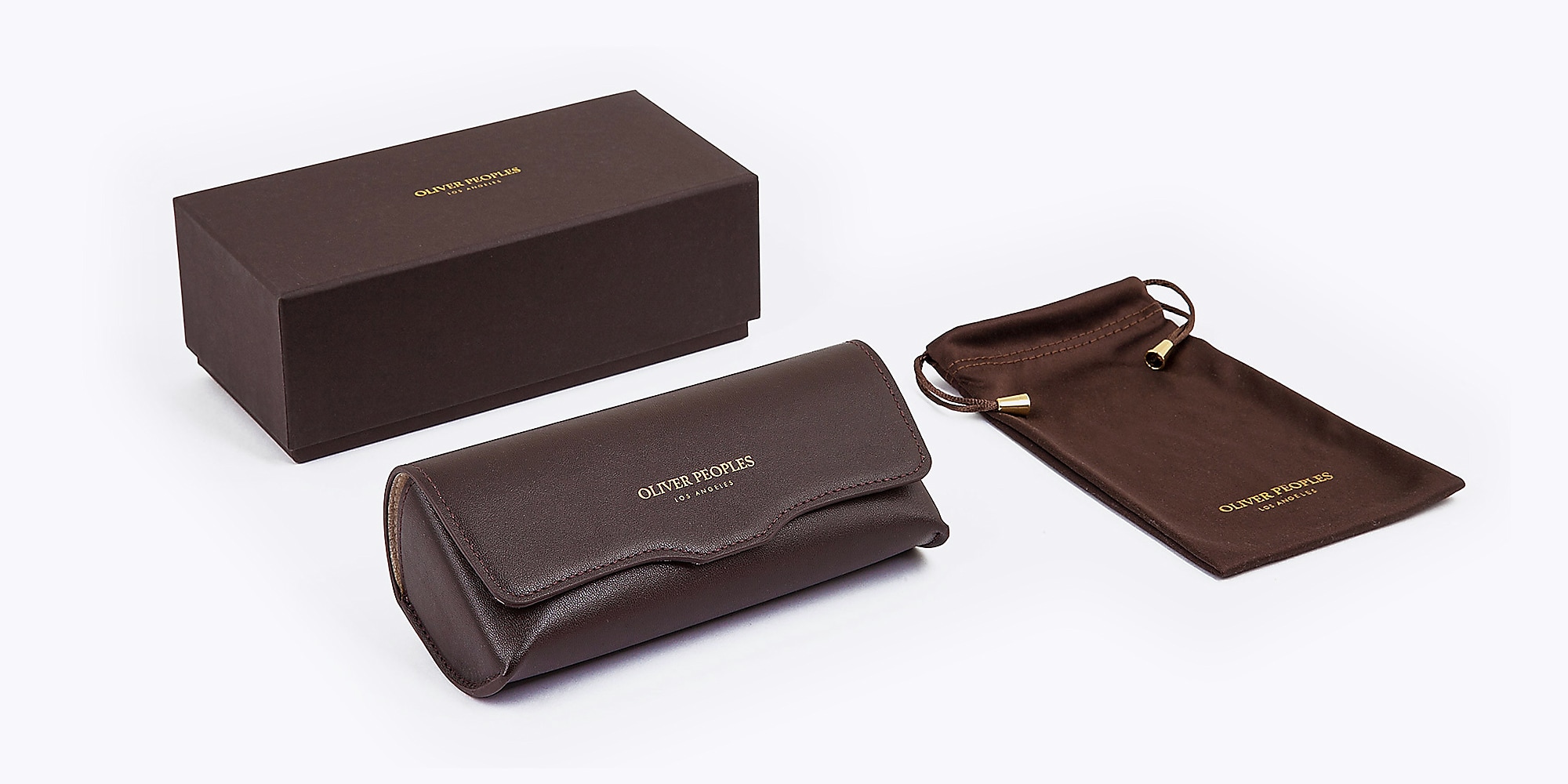 Premium Packaging
All frames come with a case and cloth to protect the frames when not being worn.