Collaborations
Oliver Peoples and Frère
7 Min Reading
Oliver Peoples and Frère collaborate to launch eyewear styles designed for the modern professional.
Oliver Peoples partners with fashion house, FRÈRE, to create two exclusive, new eyewear styles. The collaboration merges the brands' shared focus of exceptional craftsmanship and elevated design. The collaboration takes form in the striking campaign featuring a fashion powerhouse roster starring supermodel, Jasmine Tookes, and FRÈRE designer, Davidson Petit-Frère, styled by Zerina Akers shot by acclaimed photographer, Dennis Leupold, at the iconic, Pierre Koenig-designed, Stahl House. This mid-century modern landmark, built in 1959, was created in hopes of reimagining modernist design for residential architecture. Much like the driving, design force of the Stahl House, the collaboration between FRÈRE and Oliver Peoples aims to fuse together innovative design to a vintage-inspired aesthetic.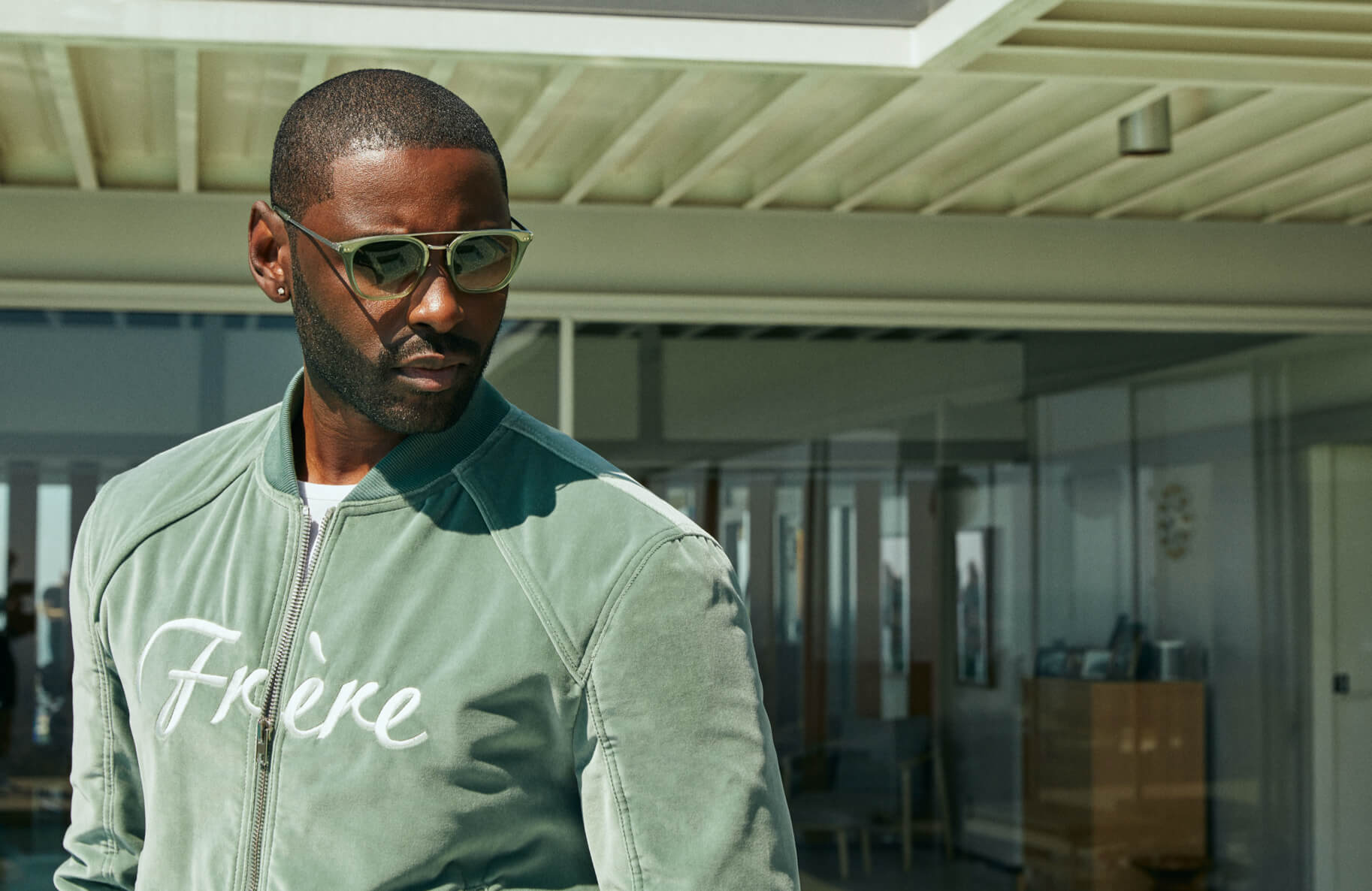 A stylish combination sunglass, FRÈRE LA is featured in Sage Brushed Chrome with Olive Gradient.
FRÈRE, established by Davidson Petit-Frère, has become the voice of modern fashion. Known for specializing in men's and women's handmade couture while finding innovation in classic silhouettes, FRÈRE has outfitted some of the biggest names in music, sports and entertainment as well as worldwide figures.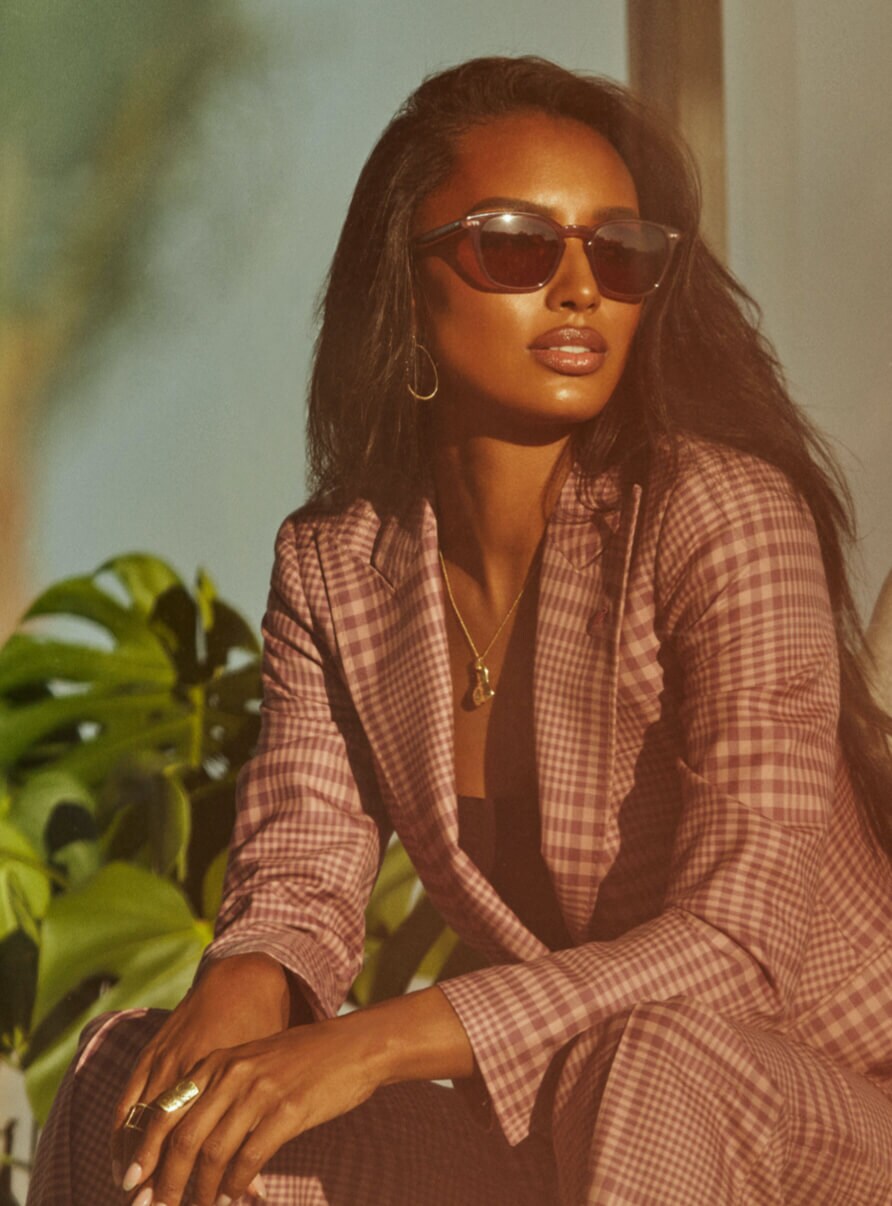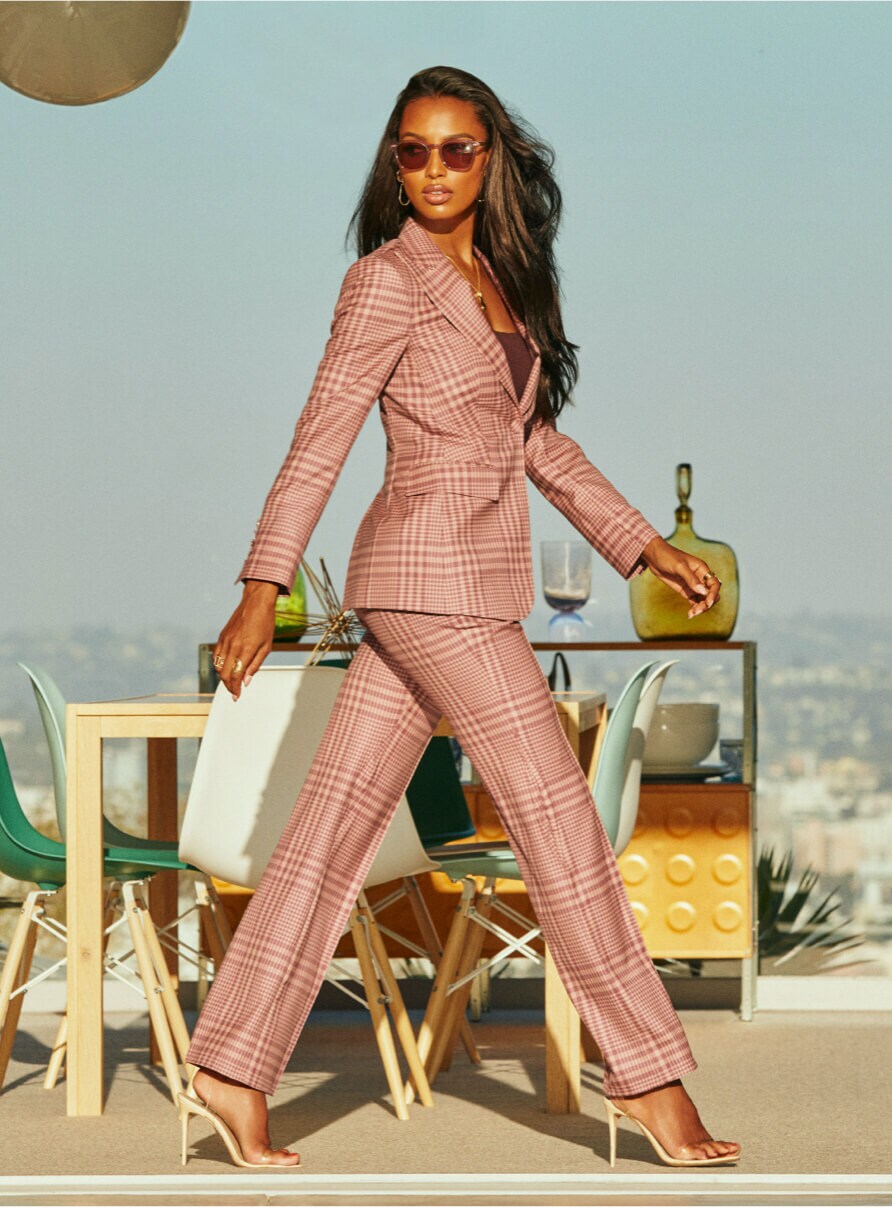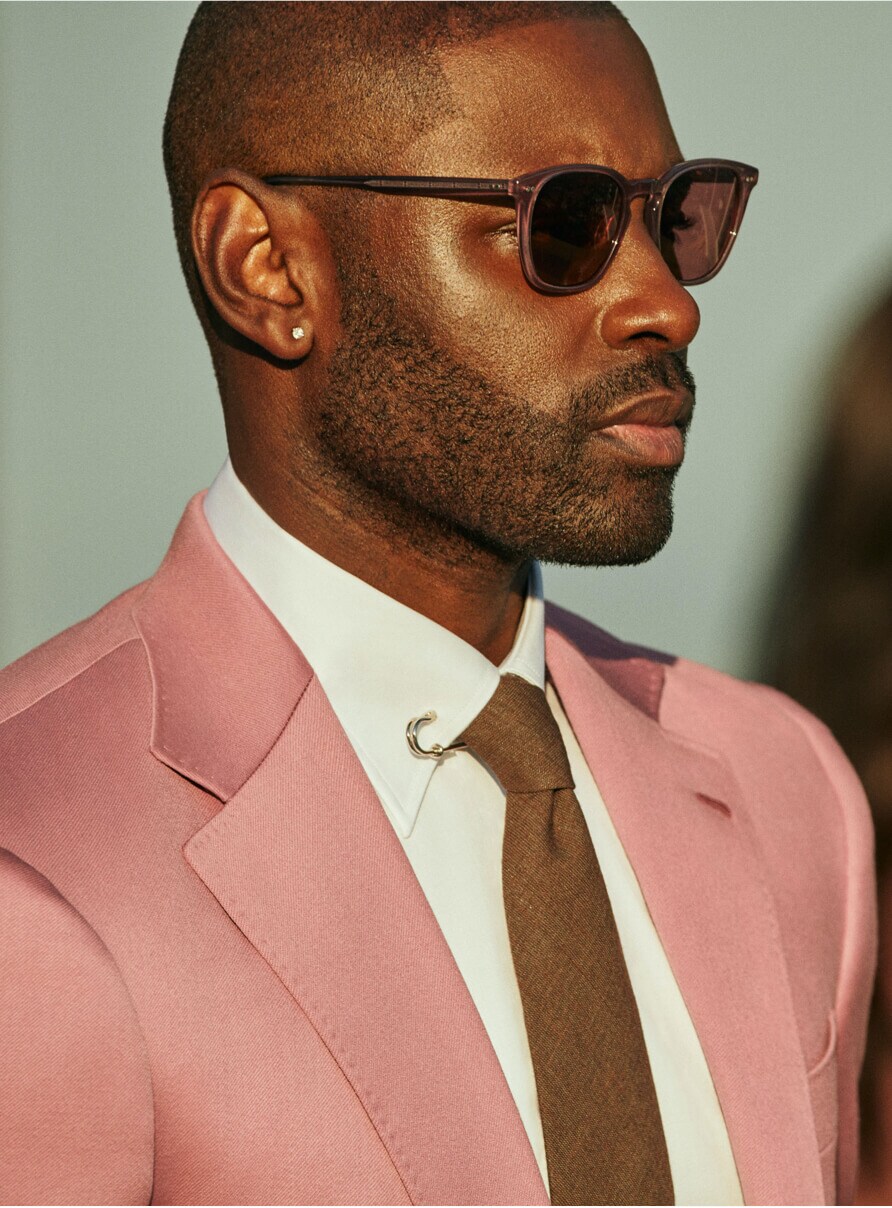 Mauve, one of the signature colors for FRÈRE, is included throughout the collection and highlighted above in the vintage-inspired frame, FRÈRE NY.
Oliver Peoples, whose founding and aesthetic is ingrained and inspired by the culture of the film, arts, and music scene in Los Angeles, paired naturally with the design aesthetic of FRÈRE – in which both brands find that bold design can be achieved alongside superior artistry.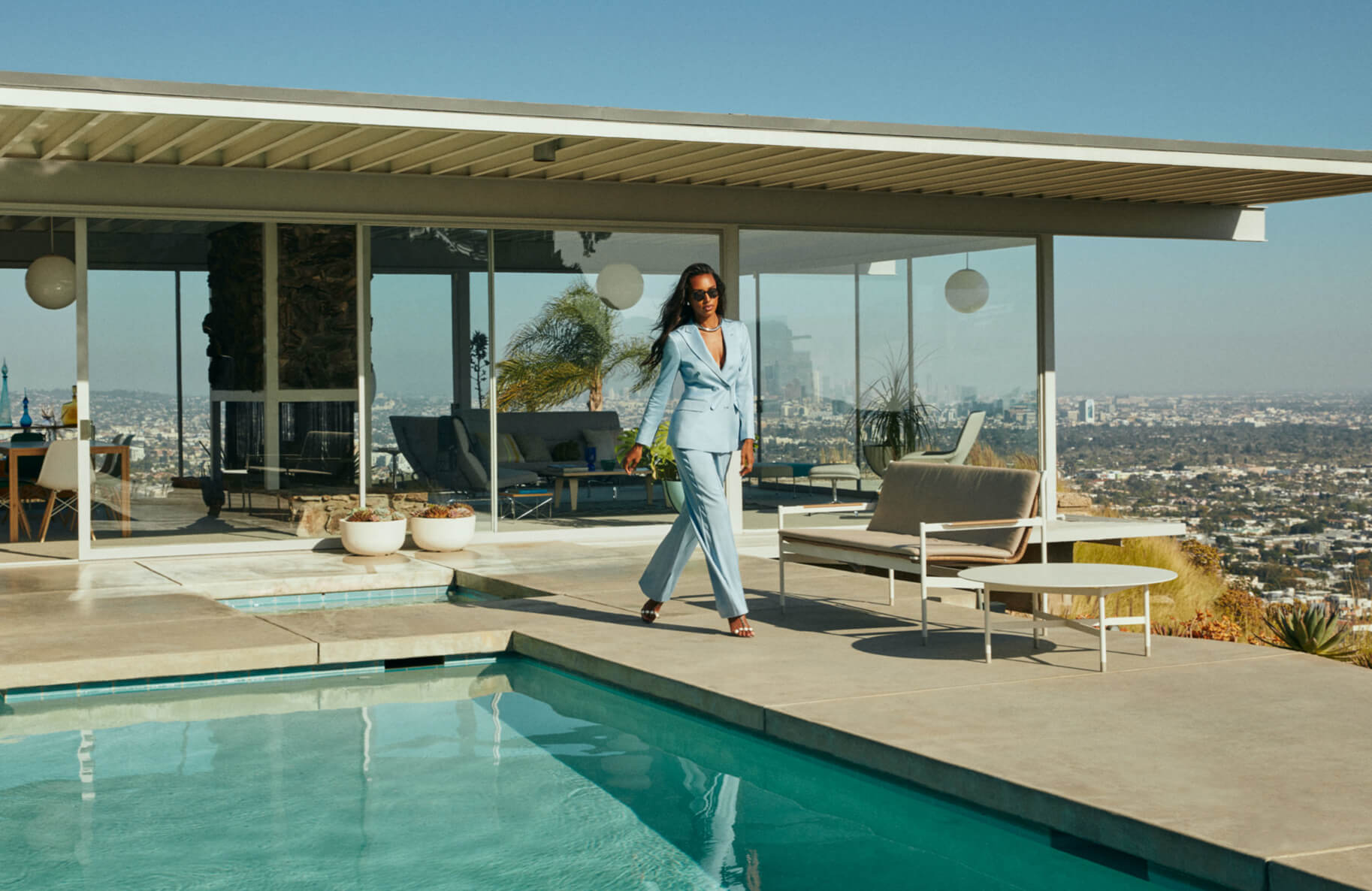 FRÈRE NY is worn poolside amidst the backdrop of mid-century modern landmark, the Stahl House.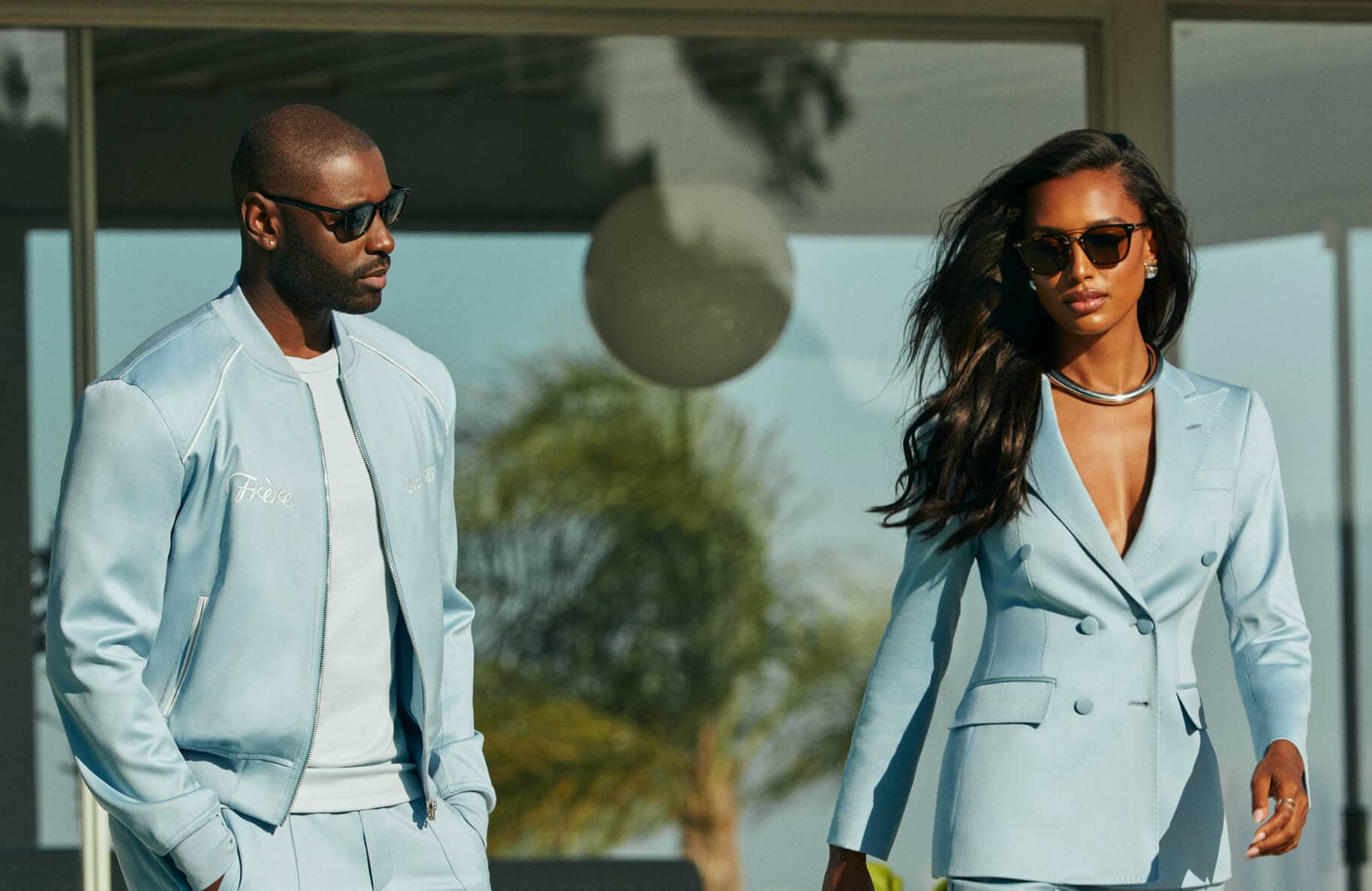 Under the California sun, Petit-Frère and Tookes wear FRÈRE NY in Black and FRÈRE LA in DM2.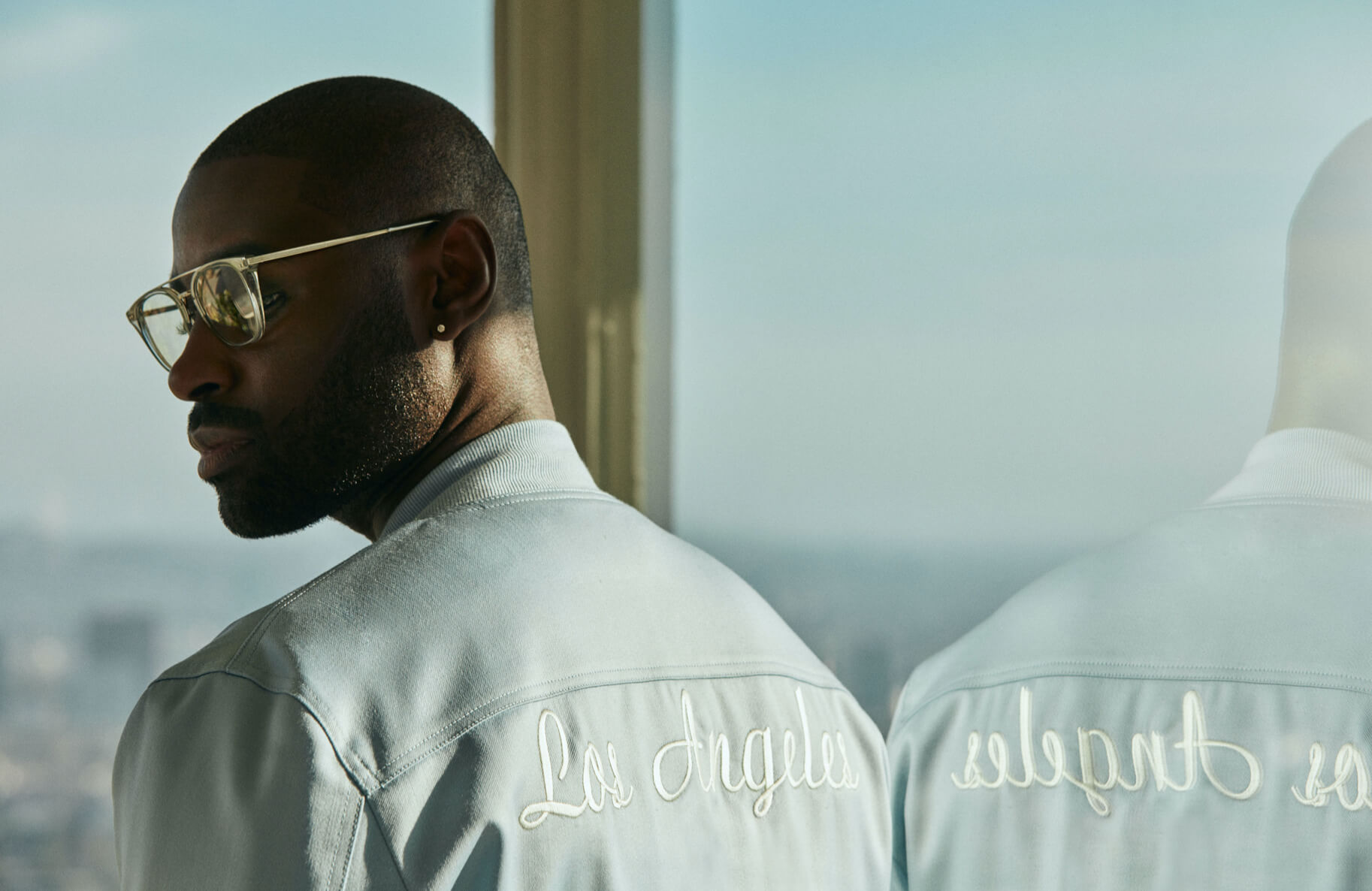 An art deco inspired, custom filigree is featured on both frames and seen above on FRÈRE LA Black Diamond.
The Oliver Peoples FRÈRE collaboration launches two new frames, FRÈRE LA and FRÈRE NY. FRÈRE LA blends the identities of both brands to create a stylish combination eyewear style with acetate and metal detailing.
FRÈRE NY plays into the vintage-inspired aesthetic of Oliver Peoples and the classic tailoring of FRÈRE to create a timeless eyewear style with custom design details and a strikingly, flattering fit made to work with every face.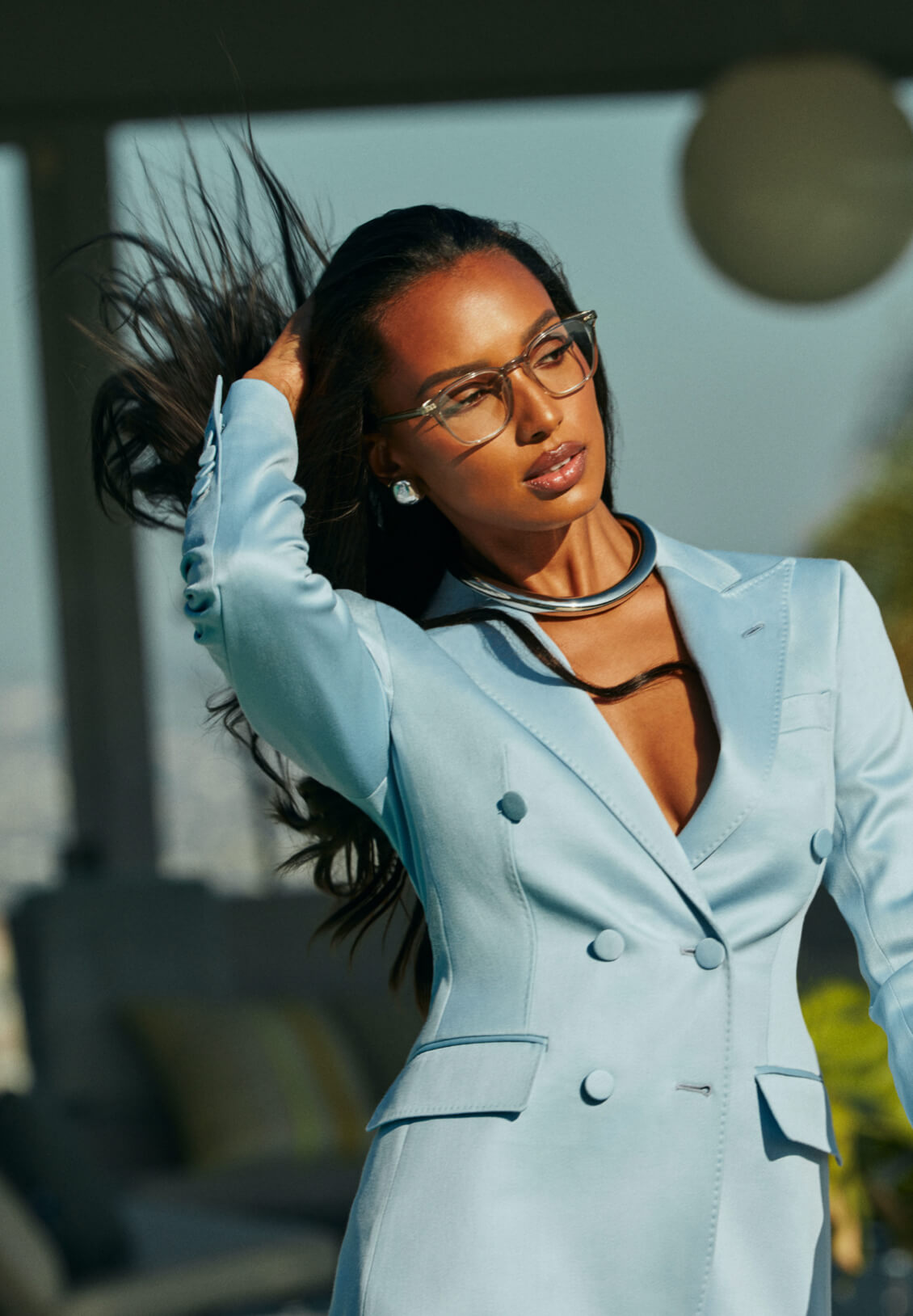 Innovative, Blue Block lenses are offered in both frames styles and shown in FRÈRE NY Black Diamond.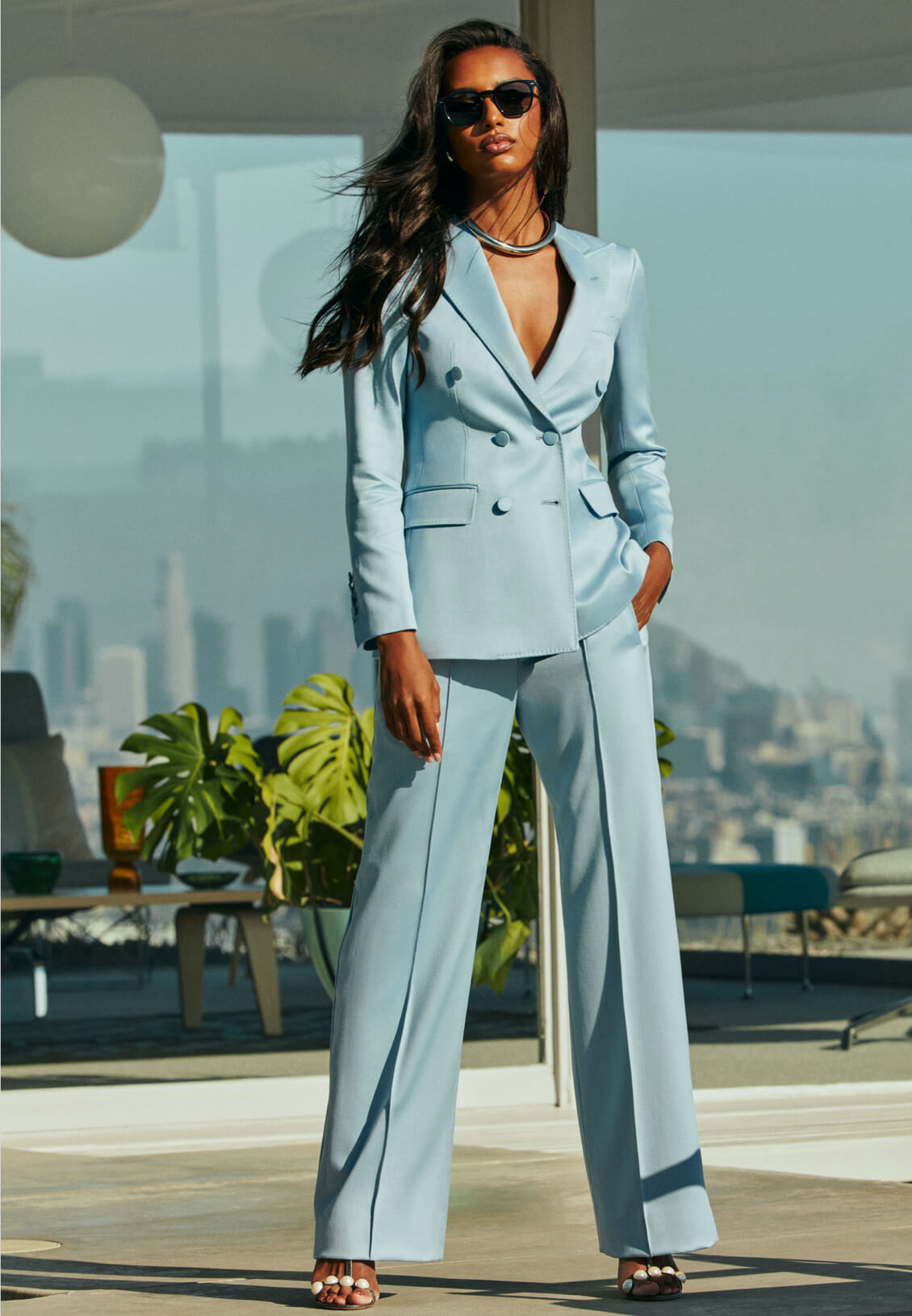 An ode to classic tailoring, FRÈRE NY is defined by a clean-lined design with a universally flattering frame shape.
The colorways in the collection offer an ode to FRÈRE, with custom shades of Sage and Mauve inspired by the designs of Davidson Petit-Frère, as well as touches of classic OP with exclusive tortoise acetates including 362 and DM2. To balance the group, the frames also feature a sophisticated black with dark lenses and a wearable, translucent acetate with transparent Blue Block lenses.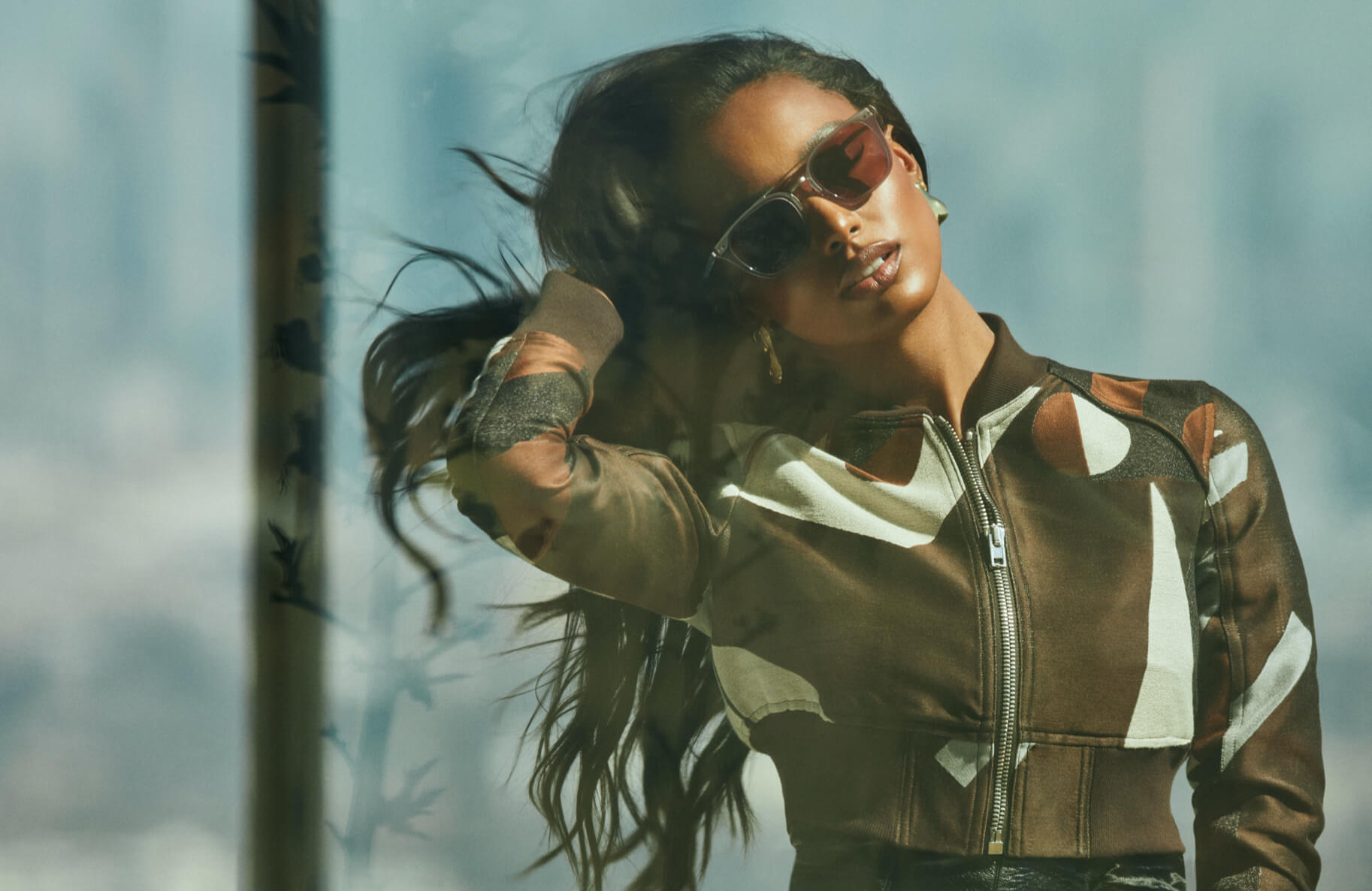 FRÈRE LA, seen in Mauve, looks to the identity of its namesake city for an aesthetic that feels effortlessly stylish.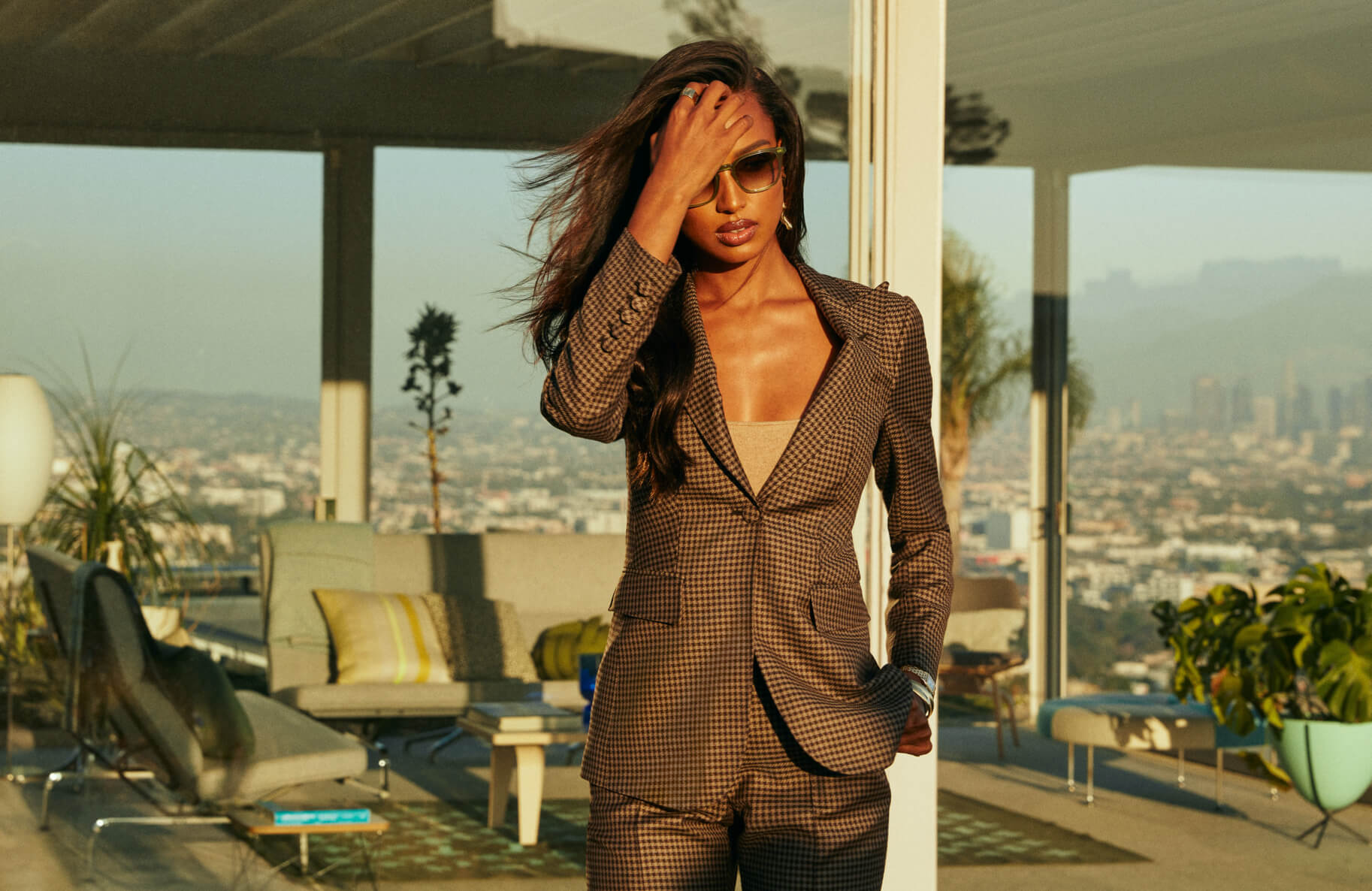 FRÈRE NY, featured in Sage, is inspired by the sophisticated aesthetic of New York.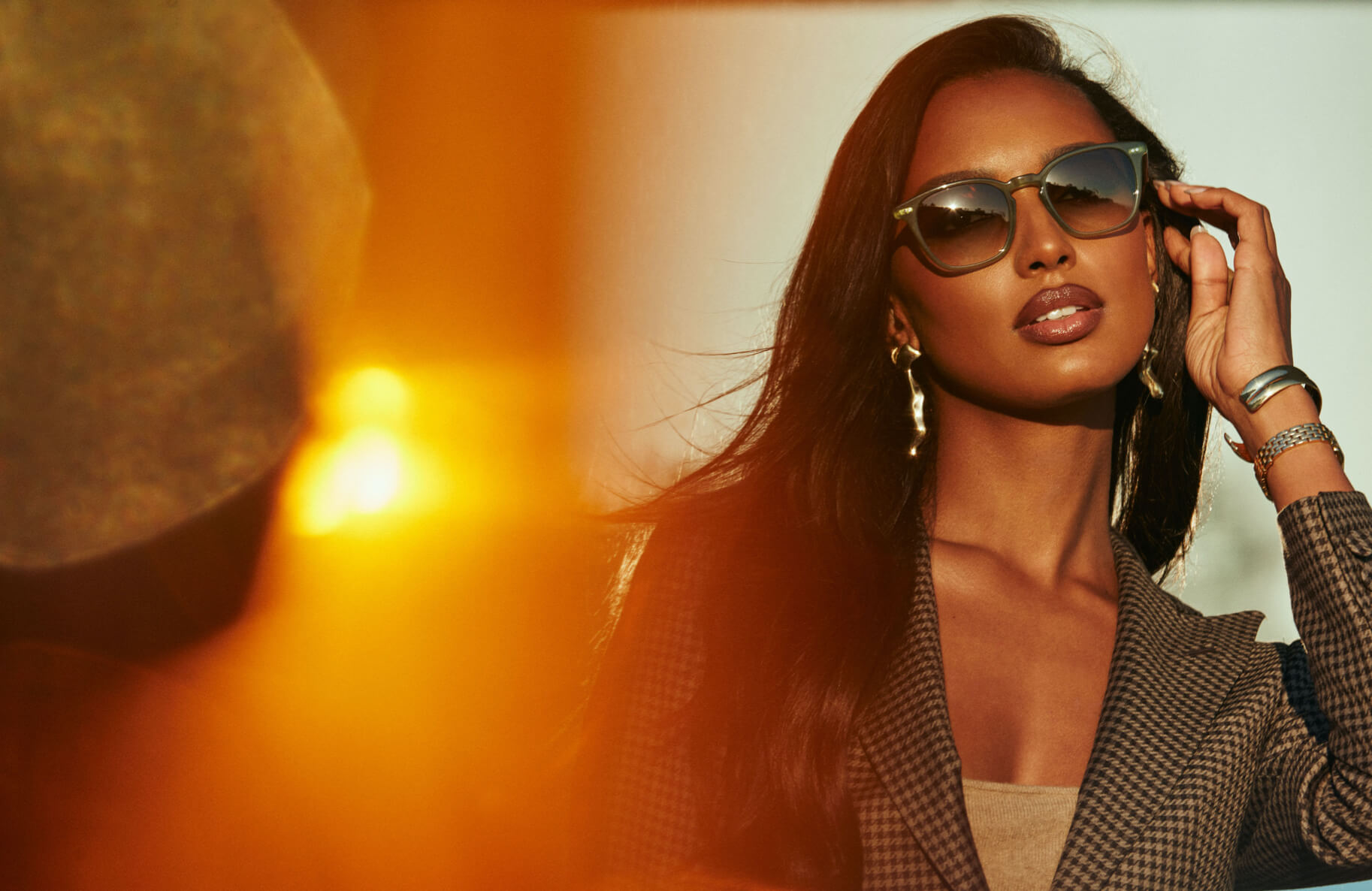 The timeless design of FRÈRE NY, shown in Sage, easily pairs with suiting to off-duty style.
FRÈRE NY in Black Diamond + Blue Block and Sage + Olive Gradient complements a statement look.
Both frames are accentuated with a custom filigree pattern developed exclusively for the collaboration. Inspired by an intricate art deco engraving on a vintage lighter, the filigree appears on the metal corewire of FRÈRE NY and the metal temple of FRÈRE LA. Each pair also includes an exclusive packaging set.
FRÈRE's signature, brand color, Mauve, and the Oliver Peoples FRÈRE logo can be found throughout the set which consists of a custom-designed hard case with a plush outer shell, a branded pouch, and a microfiber cleaning cloth.