PRODUCT DNA
Brisdon is a 1960's inspired Optical frame influenced by the bold acetate styles classically worn by Michael Caine and is reinterpreted for the modern man. The rectangular design lends itself to the uniquely constructed endpiece where the frame front
PRESCRIPTION DETAILS
Sphere:

to

Cylinder:

to

Axes:

Any

ADD:

to

view more

Normally you find this table on your prescription:

| Rx | Sphere (SPH) | Cylinder (CYL) | Axis | Add |
| --- | --- | --- | --- | --- |
| O.D. | to | to | Any | to |
| O.S. | to | to | Any | to |
{"hasSingleSKU":true,"catalogEntryTypeCode":"ProductBean","parentCatalogGroupID":["3074457345616683318_3074457345616686169","3074457345616683368_3074457345616686688","3074457345616683368_3074457345616686699","3074457345616683368_3074457345616686700","3074457345616683368_3074457345616686703","3074457345616683368_3074457345616686704","3074457345616683368_3074457345616686705","3074457345616683368_3074457345616686712","3074457345616683368_3074457345616686713","3074457345616683368_3074457345616686714","3074457345616683368_3074457345616696673","3074457345616683368_3074457345616696675","3074457345616684418_3074457345616686688","3074457345616684418_3074457345616686699","3074457345616684418_3074457345616686700","3074457345616684418_3074457345616686703","3074457345616684418_3074457345616686704","3074457345616684418_3074457345616686705","3074457345616684418_3074457345616686712","3074457345616684418_3074457345616686713","3074457345616684418_3074457345616686714","3074457345616684418_3074457345616696673","3074457345616684418_3074457345616696675"],"singleSKUCatalogEntryID":"3074457345616763238","uniqueID":"3074457345616762720","sKUs":[{"hasSingleSKU":false,"catalogEntryTypeCode":"ItemBean","parentCatalogGroupID":["3074457345616683318_3074457345616686169","3074457345616683368_3074457345616686688","3074457345616683368_3074457345616686699","3074457345616683368_3074457345616686700","3074457345616683368_3074457345616686703","3074457345616683368_3074457345616686704","3074457345616683368_3074457345616686705","3074457345616683368_3074457345616686712","3074457345616683368_3074457345616686713","3074457345616683368_3074457345616686714","3074457345616683368_3074457345616696673","3074457345616683368_3074457345616696675","3074457345616684418_3074457345616686688","3074457345616684418_3074457345616686699","3074457345616684418_3074457345616686700","3074457345616684418_3074457345616686703","3074457345616684418_3074457345616686704","3074457345616684418_3074457345616686705","3074457345616684418_3074457345616686712","3074457345616684418_3074457345616686713","3074457345616684418_3074457345616686714","3074457345616684418_3074457345616696673","3074457345616684418_3074457345616696675"],"uniqueID":"3074457345616763238","resourceId":"http:\/\/lux-prdlv-src01.lux-ecomm.net:3737\/search\/resources\/store\/715839041\/productview\/byId\/3074457345616763238","price":[{"description":"L","value":"","usage":"Display","currency":"USD"},{"description":"O","value":"","usage":"Offer","currency":"USD"}],"thumbnail":"https:\/\/assets.oliverpeoples.com\/is\/image\/OliverPeoples\/827934439610_shad_fr.png?impolicy=OV_OpPlp","shortDescription":"OV5432U 1005 50-20","mfPartNumber_ntk":"0OV5432U","name":"OV5432U 1005 50-20","buyable":"true","storeID":"715838934","attributes":[{"storeDisplay":false,"values":[{"sequence":"316","value":"Standard","uniqueID":"7741124012283378442","unitOfMeasure":"","unitID":"","identifier":"Standard"}],"sequence":"1","name":"Size","usage":"Defining","uniqueID":"7741124012283379859","displayable":true,"comparable":false,"identifier":"MODEL_SIZE_DISPLAY","searchable":false,"facetable":false},{"storeDisplay":false,"values":[{"sequence":"1","value":"Demo Lens","uniqueID":"7741124012283379041","unitOfMeasure":"","unitID":"","identifier":"Demo Lens"}],"sequence":"3","name":"Lens treatment","usage":"Descriptive","uniqueID":"7741124012283379864","displayable":false,"comparable":false,"identifier":"LENS_TREATMENT","searchable":false,"facetable":false},{"storeDisplay":false,"values":[{"sequence":"1","value":"135","uniqueID":"7741124012283379032","unitOfMeasure":"","unitID":"","identifier":"135"}],"sequence":"1446","name":"Temple length","usage":"Descriptive","uniqueID":"7741124012283379863","displayable":false,"comparable":false,"identifier":"TEMPLE_LENGTH","searchable":false,"facetable":false},{"storeDisplay":false,"values":[{"sequence":"1","value":"Temple-functional-pins;logo-inlaid-logo-plaque;nosepads-universal-fitting","uniqueID":"7741124012284615259","unitOfMeasure":"","unitID":"","identifier":"Temple-functional-pins;logo-inlaid-logo-plaque;nosepads-universal-fitting"}],"sequence":"1446","name":"Features","usage":"Descriptive","uniqueID":"7741124012283379879","displayable":false,"comparable":false,"identifier":"FEATURES","searchable":false,"facetable":false},{"storeDisplay":false,"values":[{"sequence":"5","value":"20","uniqueID":"7741124012283379025","unitOfMeasure":"","unitID":"","identifier":"20"}],"sequence":"1446","name":"Lens bridge","usage":"Descriptive","uniqueID":"7741124012283379862","displayable":false,"comparable":false,"identifier":"LENS_BRIDGE","searchable":false,"facetable":false},{"storeDisplay":false,"values":[{"sequence":"1","value":"Demo Lens","uniqueID":"7741124012283379045","unitOfMeasure":"","unitID":"","identifier":"Demo Lens"}],"sequence":"1446","name":"Lens treatment","usage":"Descriptive","uniqueID":"7741124012283379865","displayable":false,"comparable":false,"identifier":"LENS_TREATMENT_FACET","searchable":true,"facetable":true},{"storeDisplay":false,"values":[{"sequence":"4","value":"OV5432U 1005 50-20","uniqueID":"7741124012284615014","unitOfMeasure":"","unitID":"","identifier":"OV5432U 1005 50-20"}],"sequence":"1446","name":"Displaysku","usage":"Descriptive","uniqueID":"7741124012283379878","displayable":false,"comparable":false,"identifier":"DISPLAYSKU","searchable":false,"facetable":false},{"storeDisplay":false,"values":[{"sequence":"1","value":"160","uniqueID":"7741124012283379018","unitOfMeasure":"","unitID":"","identifier":"160"}],"sequence":"1446","name":"Grossweight","usage":"Descriptive","uniqueID":"7741124012283379861","displayable":false,"comparable":false,"identifier":"GROSSWEIGHT","searchable":false,"facetable":false},{"storeDisplay":false,"values":[{"sequence":"1","value":"Zpfn","uniqueID":"7741124012283379074","unitOfMeasure":"","unitID":"","identifier":"Zpfn"}],"sequence":"1446","name":"Materialtype","usage":"Descriptive","uniqueID":"7741124012283379872","displayable":false,"comparable":false,"identifier":"MATERIALTYPE","searchable":false,"facetable":false},{"storeDisplay":false,"values":[{"sequence":"2","value":"50","uniqueID":"7741124012283378429","unitOfMeasure":"","unitID":"","identifier":"50"}],"sequence":"1446","name":"Model size","usage":"Descriptive","uniqueID":"7741124012283379858","displayable":false,"comparable":false,"identifier":"MODEL_SIZE","searchable":false,"facetable":false},{"storeDisplay":false,"values":[{"sequence":"4","value":"1005 50","uniqueID":"7741124012283437396","unitOfMeasure":"","unitID":"","identifier":"1005 50"}],"sequence":"1446","name":"Grid Value","usage":"Descriptive","uniqueID":"7741124012283379860","displayable":false,"comparable":false,"identifier":"GRID VALUE","searchable":false,"facetable":false}],"partNumber":"827934439610"}],"merchandisingAssociations":[{"hasSingleSKU":true,"catalogEntryTypeCode":"ProductBean","associationType":"REPLACEMENT","parentCatalogGroupID":["3074457345616683318_3074457345616686169","3074457345616683368_3074457345616686688","3074457345616683368_3074457345616686699","3074457345616683368_3074457345616686700","3074457345616683368_3074457345616686703","3074457345616683368_3074457345616686704","3074457345616683368_3074457345616686705","3074457345616683368_3074457345616686712","3074457345616683368_3074457345616686713","3074457345616683368_3074457345616686714","3074457345616683368_3074457345616696673","3074457345616683368_3074457345616696675","3074457345616684418_3074457345616686688","3074457345616684418_3074457345616686699","3074457345616684418_3074457345616686700","3074457345616684418_3074457345616686703","3074457345616684418_3074457345616686704","3074457345616684418_3074457345616686705","3074457345616684418_3074457345616686712","3074457345616684418_3074457345616686713","3074457345616684418_3074457345616686714","3074457345616684418_3074457345616696673","3074457345616684418_3074457345616696675"],"uniqueID":"3074457345616762718","singleSKUCatalogEntryID":"3074457345616763236","sKUs":[{"hasSingleSKU":false,"catalogEntryTypeCode":"ItemBean","parentCatalogGroupID":["3074457345616683318_3074457345616686169","3074457345616683368_3074457345616686688","3074457345616683368_3074457345616686699","3074457345616683368_3074457345616686700","3074457345616683368_3074457345616686703","3074457345616683368_3074457345616686704","3074457345616683368_3074457345616686705","3074457345616683368_3074457345616686712","3074457345616683368_3074457345616686713","3074457345616683368_3074457345616686714","3074457345616683368_3074457345616696673","3074457345616683368_3074457345616696675","3074457345616684418_3074457345616686688","3074457345616684418_3074457345616686699","3074457345616684418_3074457345616686700","3074457345616684418_3074457345616686703","3074457345616684418_3074457345616686704","3074457345616684418_3074457345616686705","3074457345616684418_3074457345616686712","3074457345616684418_3074457345616686713","3074457345616684418_3074457345616686714","3074457345616684418_3074457345616696673","3074457345616684418_3074457345616696675"],"uniqueID":"3074457345616763236","resourceId":"http:\/\/lux-prdlv-src01.lux-ecomm.net:3737\/search\/resources\/store\/715839041\/productview\/byId\/3074457345616763236","price":[{"description":"L","value":"","usage":"Display","currency":"USD"},{"description":"O","value":"","usage":"Offer","currency":"USD"}],"thumbnail":"https:\/\/assets.oliverpeoples.com\/is\/image\/OliverPeoples\/827934439627_shad_fr.png?impolicy=OV_OpPlp","shortDescription":"OV5432U 1689 50-20","mfPartNumber_ntk":"0OV5432U","name":"OV5432U 1689 50-20","buyable":"true","storeID":"715838934","attributes":[{"storeDisplay":false,"values":[{"sequence":"316","value":"Standard","uniqueID":"7741124012283378442","unitOfMeasure":"","unitID":"","identifier":"Standard"}],"sequence":"1","name":"Size","usage":"Defining","uniqueID":"7741124012283379859","displayable":true,"comparable":false,"identifier":"MODEL_SIZE_DISPLAY","searchable":false,"facetable":false},{"storeDisplay":false,"values":[{"sequence":"1","value":"Demo Lens","uniqueID":"7741124012283379041","unitOfMeasure":"","unitID":"","identifier":"Demo Lens"}],"sequence":"3","name":"Lens treatment","usage":"Descriptive","uniqueID":"7741124012283379864","displayable":false,"comparable":false,"identifier":"LENS_TREATMENT","searchable":false,"facetable":false},{"storeDisplay":false,"values":[{"sequence":"1","value":"135","uniqueID":"7741124012283379032","unitOfMeasure":"","unitID":"","identifier":"135"}],"sequence":"1450","name":"Temple length","usage":"Descriptive","uniqueID":"7741124012283379863","displayable":false,"comparable":false,"identifier":"TEMPLE_LENGTH","searchable":false,"facetable":false},{"storeDisplay":false,"values":[{"sequence":"1","value":"Temple-functional-pins;logo-inlaid-logo-plaque;nosepads-universal-fitting","uniqueID":"7741124012284615259","unitOfMeasure":"","unitID":"","identifier":"Temple-functional-pins;logo-inlaid-logo-plaque;nosepads-universal-fitting"}],"sequence":"1450","name":"Features","usage":"Descriptive","uniqueID":"7741124012283379879","displayable":false,"comparable":false,"identifier":"FEATURES","searchable":false,"facetable":false},{"storeDisplay":false,"values":[{"sequence":"5","value":"20","uniqueID":"7741124012283379025","unitOfMeasure":"","unitID":"","identifier":"20"}],"sequence":"1450","name":"Lens bridge","usage":"Descriptive","uniqueID":"7741124012283379862","displayable":false,"comparable":false,"identifier":"LENS_BRIDGE","searchable":false,"facetable":false},{"storeDisplay":false,"values":[{"sequence":"1","value":"Demo Lens","uniqueID":"7741124012283379045","unitOfMeasure":"","unitID":"","identifier":"Demo Lens"}],"sequence":"1450","name":"Lens treatment","usage":"Descriptive","uniqueID":"7741124012283379865","displayable":false,"comparable":false,"identifier":"LENS_TREATMENT_FACET","searchable":true,"facetable":true},{"storeDisplay":false,"values":[{"sequence":"4","value":"OV5432U 1689 50-20","uniqueID":"7741124012284614982","unitOfMeasure":"","unitID":"","identifier":"OV5432U 1689 50-20"}],"sequence":"1450","name":"Displaysku","usage":"Descriptive","uniqueID":"7741124012283379878","displayable":false,"comparable":false,"identifier":"DISPLAYSKU","searchable":false,"facetable":false},{"storeDisplay":false,"values":[{"sequence":"1","value":"160","uniqueID":"7741124012283379018","unitOfMeasure":"","unitID":"","identifier":"160"}],"sequence":"1450","name":"Grossweight","usage":"Descriptive","uniqueID":"7741124012283379861","displayable":false,"comparable":false,"identifier":"GROSSWEIGHT","searchable":false,"facetable":false},{"storeDisplay":false,"values":[{"sequence":"1","value":"Zpfn","uniqueID":"7741124012283379074","unitOfMeasure":"","unitID":"","identifier":"Zpfn"}],"sequence":"1450","name":"Materialtype","usage":"Descriptive","uniqueID":"7741124012283379872","displayable":false,"comparable":false,"identifier":"MATERIALTYPE","searchable":false,"facetable":false},{"storeDisplay":false,"values":[{"sequence":"2","value":"50","uniqueID":"7741124012283378429","unitOfMeasure":"","unitID":"","identifier":"50"}],"sequence":"1450","name":"Model size","usage":"Descriptive","uniqueID":"7741124012283379858","displayable":false,"comparable":false,"identifier":"MODEL_SIZE","searchable":false,"facetable":false},{"storeDisplay":false,"values":[{"sequence":"5","value":"1689 50","uniqueID":"7741124012284614972","unitOfMeasure":"","unitID":"","identifier":"1689 50"}],"sequence":"1450","name":"Grid Value","usage":"Descriptive","uniqueID":"7741124012283379860","displayable":false,"comparable":false,"identifier":"GRID VALUE","searchable":false,"facetable":false}],"partNumber":"827934439627"}],"resourceId":"http:\/\/lux-prdlv-src01.lux-ecomm.net:3737\/search\/resources\/store\/715839041\/productview\/byId\/3074457345616762718","price":[{"description":"L","value":"","usage":"Display","currency":"USD"},{"description":"O","value":"","usage":"Offer","currency":"USD"}],"thumbnail":"https:\/\/assets.oliverpeoples.com\/is\/image\/OliverPeoples\/827934439627_shad_fr.png?impolicy=OV_OpPlp","shortDescription":"OV5432U","mfPartNumber_ntk":"0OV5432U","name":"OV5432U","buyable":"true","quantity":1,"attributes":[{"storeDisplay":false,"values":[{"sequence":"2","value":"OV5432U","uniqueID":"7741124012284615228","unitOfMeasure":"","unitID":"","identifier":"OV5432U"}],"sequence":"0","name":"Model code display","associatedKeyword":"-","usage":"Descriptive","uniqueID":"7741124012283379873","displayable":true,"comparable":false,"identifier":"MODEL_CODE_DISPLAY","searchable":false,"facetable":false},{"storeDisplay":false,"values":[{"sequence":"1","value":"201910","uniqueID":"7741124012284614907","unitOfMeasure":"","unitID":"","identifier":"201910"}],"sequence":"1","name":"Collection","associatedKeyword":"-","usage":"Descriptive","uniqueID":"7741124012283379835","displayable":false,"comparable":false,"identifier":"COLLECTION","searchable":true,"facetable":false},{"storeDisplay":false,"values":[{"sequence":"316","value":"Standard","uniqueID":"7741124012283378442","unitOfMeasure":"","unitID":"","identifier":"Standard"}],"sequence":"1","name":"Size","associatedKeyword":"-","usage":"Defining","uniqueID":"7741124012283379859","displayable":true,"comparable":false,"identifier":"MODEL_SIZE_DISPLAY","searchable":false,"facetable":false},{"storeDisplay":false,"values":[{"sequence":"2","value":"Sepia Smoke","uniqueID":"7741124012284615094","unitOfMeasure":"","unitID":"","identifier":"Sepia Smoke"}],"sequence":"1","name":"Front color","associatedKeyword":"-","usage":"Descriptive","uniqueID":"7741124012283379839","displayable":true,"comparable":false,"identifier":"FRONT_COLOR","searchable":false,"facetable":false},{"storeDisplay":false,"values":[{"sequence":"1","value":"Demo Lens","uniqueID":"7741124012283377882","unitOfMeasure":"","unitID":"","identifier":"Demo Lens"}],"sequence":"2","name":"Lens color","associatedKeyword":"-","usage":"Descriptive","uniqueID":"7741124012283379846","displayable":true,"comparable":false,"identifier":"LENS_COLOR","searchable":false,"facetable":false},{"storeDisplay":false,"values":[{"sequence":"3","value":"Square","uniqueID":"7741124012283379053","unitOfMeasure":"","unitID":"","identifier":"Square"}],"sequence":"2","name":"Frame shape","associatedKeyword":"-","usage":"Descriptive","uniqueID":"7741124012283379867","displayable":false,"comparable":false,"identifier":"FRAME_SHAPE","searchable":false,"facetable":false},{"storeDisplay":false,"values":[{"sequence":"1","value":"Demo Lens","uniqueID":"7741124012283379041","unitOfMeasure":"","unitID":"","identifier":"Demo Lens"}],"sequence":"3","name":"Lens treatment","associatedKeyword":"-","usage":"Descriptive","uniqueID":"7741124012283379864","displayable":false,"comparable":false,"identifier":"LENS_TREATMENT","searchable":false,"facetable":false},{"storeDisplay":false,"values":[{"sequence":"0","value":"0","uniqueID":"0","unitOfMeasure":"","unitID":"","identifier":"0"}],"sequence":"3","name":"Lens color","associatedKeyword":"-","usage":"Descriptive","uniqueID":"7741124012283379845","displayable":false,"comparable":false,"identifier":"LENS_COLOR_FACET","searchable":true,"facetable":true},{"storeDisplay":false,"values":[{"sequence":"1","value":"empty","uniqueID":"7741124012283377916","unitOfMeasure":"","unitID":"","identifier":"empty"}],"sequence":"4","name":"New releases","associatedKeyword":"-","usage":"Descriptive","uniqueID":"7741124012283379849","displayable":false,"comparable":false,"identifier":"NEWRELEASES","searchable":true,"facetable":false},{"storeDisplay":false,"values":[{"sequence":"4","value":"Brisdon is a 1960\u2019s inspired Optical frame influenced by the bold acetate styles classically worn by Michael Caine and is reinterpreted for the modern man. The rectangular design lends itself to the uniquely constructed endpiece where the frame front","uniqueID":"7741124012284615275","unitOfMeasure":"","unitID":"","identifier":"Brisdon is a 1960\u2019s inspired Optical frame influenced by the bold acetate styles classically worn by Michael Caine and is reinterpreted for the modern man. The rectangular design lends itself to the uniquely constructed endpiece where the frame front"}],"sequence":"5","name":"Design Dna","associatedKeyword":"-","usage":"Descriptive","uniqueID":"7741124012283379883","displayable":false,"comparable":false,"identifier":"DESIGN DNA","searchable":false,"facetable":false},{"storeDisplay":false,"values":[{"sequence":"1","value":"Acetate","uniqueID":"7741124012283377366","unitOfMeasure":"","unitID":"","identifier":"Acetate"}],"sequence":"6","name":"Frame material","associatedKeyword":"-","usage":"Descriptive","uniqueID":"7741124012283379837","displayable":true,"comparable":false,"identifier":"FRAMEMATERIAL","searchable":false,"facetable":false},{"storeDisplay":false,"values":[{"sequence":"5","value":"1689","uniqueID":"7741124012284615173","unitOfMeasure":"","unitID":"","identifier":"1689"}],"sequence":"7","name":"Clen","associatedKeyword":"-","usage":"Descriptive","uniqueID":"7741124012283379844","displayable":false,"comparable":false,"identifier":"CLEN","searchable":false,"facetable":false},{"storeDisplay":false,"values":[{"sequence":"1","value":"Acetate","uniqueID":"7741124012283377370","unitOfMeasure":"","unitID":"","identifier":"Acetate"}],"sequence":"8","name":"Frame material","associatedKeyword":"-","usage":"Descriptive","uniqueID":"7741124012283379838","displayable":false,"comparable":false,"identifier":"FRAMEMATERIAL_FACET","searchable":true,"facetable":true},{"storeDisplay":false,"values":[{"sequence":"1","value":"1","uniqueID":"7741124012284932835","unitOfMeasure":"","unitID":"","identifier":"1"}],"sequence":"8","name":"PLACEHOLDER_SIZE","associatedKeyword":"-","usage":"Descriptive","uniqueID":"7741124012284296836","displayable":true,"comparable":false,"identifier":"PLACEHOLDER_SIZE","searchable":false,"facetable":false},{"storeDisplay":false,"values":[{"sequence":"2","value":"Sepia Smoke","uniqueID":"7741124012284615208","unitOfMeasure":"","unitID":"","identifier":"Sepia Smoke"}],"sequence":"9","name":"Temple color","associatedKeyword":"-","usage":"Descriptive","uniqueID":"7741124012283379854","displayable":false,"comparable":false,"identifier":"TEMPLE_COLOR","searchable":false,"facetable":false},{"storeDisplay":false,"values":[{"sequence":"1","value":"Italy","uniqueID":"7741124012284933862","unitOfMeasure":"","unitID":"","identifier":"Italy"}],"sequence":"10","name":"Made in","associatedKeyword":"-","usage":"Descriptive","uniqueID":"7741124012283379848","displayable":true,"comparable":false,"identifier":"MADEIN","searchable":false,"facetable":false},{"storeDisplay":false,"values":[{"sequence":"1","value":"False","uniqueID":"7741124012283944664","unitOfMeasure":"","unitID":"","identifier":"False"}],"sequence":"10","name":"Limited edition","associatedKeyword":"-","usage":"Descriptive","uniqueID":"7741124012283379847","displayable":false,"comparable":false,"identifier":"LIMITED_EDITION","searchable":false,"facetable":false},{"storeDisplay":false,"values":[{"sequence":"4","value":"109700","uniqueID":"7741124012285231682","unitOfMeasure":"","unitID":"","identifier":"109700"}],"sequence":"12","name":"Sequence","associatedKeyword":"-","usage":"Descriptive","uniqueID":"7741124012283379881","displayable":false,"comparable":false,"identifier":"SEQUENCE","searchable":true,"facetable":false},{"storeDisplay":false,"values":[{"sequence":"2","value":"Unisex","uniqueID":"7741124012283377735","unitOfMeasure":"","unitID":"","identifier":"Unisex"}],"sequence":"13","name":"Gender","associatedKeyword":"-","usage":"Descriptive","uniqueID":"7741124012283379843","displayable":false,"comparable":false,"identifier":"GENDER","searchable":true,"facetable":true},{"storeDisplay":false,"values":[{"sequence":"2","value":"Brown","uniqueID":"7741124012283377727","unitOfMeasure":"","unitID":"","identifier":"Brown"}],"sequence":"14","name":"Front inner color facet","associatedKeyword":"-","usage":"Descriptive","uniqueID":"7741124012283379842","displayable":false,"comparable":false,"identifier":"FRONT_INNER_COLOR_FACET","searchable":true,"facetable":false},{"storeDisplay":false,"values":[{"sequence":"2","value":"Brisdon","uniqueID":"7741124012285468754","unitOfMeasure":"","unitID":"","identifier":"Brisdon"}],"sequence":"15","name":"Modelname","associatedKeyword":"-","usage":"Descriptive","uniqueID":"7741124012283379853","displayable":false,"comparable":false,"identifier":"MODELNAME","searchable":true,"facetable":false},{"storeDisplay":false,"values":[{"sequence":"1","value":"False","uniqueID":"7741124012283377364","unitOfMeasure":"","unitID":"","identifier":"False"}],"sequence":"16","name":"Exclusive","associatedKeyword":"-","usage":"Descriptive","uniqueID":"7741124012283379836","displayable":false,"comparable":false,"identifier":"EXCLUSIVE","searchable":true,"facetable":true},{"storeDisplay":false,"values":[{"sequence":"1","value":"Full Rim","uniqueID":"7741124012283379070","unitOfMeasure":"","unitID":"","identifier":"Full Rim"}],"sequence":"17","name":"Frame Type","associatedKeyword":"-","usage":"Descriptive","uniqueID":"7741124012283379870","displayable":false,"comparable":false,"identifier":"FRAMETYPE","searchable":true,"facetable":true},{"storeDisplay":false,"values":[{"sequence":"2","value":"Brown","uniqueID":"7741124012283377547","unitOfMeasure":"","unitID":"","identifier":"Brown"}],"sequence":"18","name":"Front color","associatedKeyword":"-","usage":"Descriptive","uniqueID":"7741124012283379840","displayable":false,"comparable":false,"identifier":"FRONT_COLOR_FACET","searchable":true,"facetable":true},{"storeDisplay":false,"values":[{"sequence":"3","value":"Square","uniqueID":"7741124012283379062","unitOfMeasure":"","unitID":"","identifier":"Square"}],"sequence":"20","name":"Frame shape","associatedKeyword":"-","usage":"Descriptive","uniqueID":"7741124012283379868","displayable":false,"comparable":false,"identifier":"FRAME_SHAPE_FACET","searchable":true,"facetable":true},{"storeDisplay":false,"values":[{"sequence":"0","value":"0","uniqueID":"0","unitOfMeasure":"","unitID":"","identifier":"0"}],"sequence":"21","name":"Notainformativa","associatedKeyword":"-","usage":"Descriptive","uniqueID":"7741124012283379850","displayable":false,"comparable":false,"identifier":"NOTAINFORMATIVA","searchable":false,"facetable":false},{"storeDisplay":false,"values":[{"sequence":"0","value":"0","uniqueID":"0","unitOfMeasure":"","unitID":"","identifier":"0"}],"sequence":"22","name":"Polarized","associatedKeyword":"-","usage":"Descriptive","uniqueID":"7741124012283379852","displayable":false,"comparable":false,"identifier":"POLARIZED","searchable":true,"facetable":true},{"storeDisplay":false,"values":[{"sequence":"1","value":"False","uniqueID":"7741124012283377923","unitOfMeasure":"","unitID":"","identifier":"False"}],"sequence":"23","name":"Onsale","associatedKeyword":"-","usage":"Descriptive","uniqueID":"7741124012283379851","displayable":false,"comparable":false,"identifier":"ONSALE","searchable":false,"facetable":false},{"storeDisplay":false,"values":[{"sequence":"2","value":"Institutional-Optical","uniqueID":"7741124012283484340","unitOfMeasure":"","unitID":"","identifier":"Institutional-Optical"}],"sequence":"25","name":"Case","associatedKeyword":"-","usage":"Descriptive","uniqueID":"7741124012283439835","displayable":false,"comparable":false,"identifier":"CASE","searchable":true,"facetable":true},{"storeDisplay":false,"values":[{"sequence":"1","value":"Temple-functional-pins;logo-inlaid-logo-plaque;nosepads-universal-fitting","uniqueID":"7741124012284615259","unitOfMeasure":"","unitID":"","identifier":"Temple-functional-pins;logo-inlaid-logo-plaque;nosepads-universal-fitting"}],"sequence":"25","name":"Features","associatedKeyword":"-","usage":"Descriptive","uniqueID":"7741124012283379879","displayable":false,"comparable":false,"identifier":"FEATURES","searchable":false,"facetable":false},{"storeDisplay":false,"values":[{"sequence":"1","value":"False","uniqueID":"7741124012283379049","unitOfMeasure":"","unitID":"","identifier":"False"}],"sequence":"26","name":"Foldable","associatedKeyword":"-","usage":"Descriptive","uniqueID":"7741124012283379866","displayable":false,"comparable":false,"identifier":"FOLDABLE","searchable":false,"facetable":false},{"storeDisplay":false,"values":[{"sequence":"1","value":"Brown","uniqueID":"7741124012283378415","unitOfMeasure":"","unitID":"","identifier":"Brown"}],"sequence":"27","name":"Temple inner color facet","associatedKeyword":"-","usage":"Descriptive","uniqueID":"7741124012283379857","displayable":false,"comparable":false,"identifier":"TEMPLE_INNER_COLOR_FACET","searchable":true,"facetable":false},{"storeDisplay":false,"values":[{"sequence":"3","value":"Brisdon","uniqueID":"7741124012284615240","unitOfMeasure":"","unitID":"","identifier":"Brisdon"}],"sequence":"28","name":"Model family","associatedKeyword":"-","usage":"Descriptive","uniqueID":"7741124012283379874","displayable":false,"comparable":false,"identifier":"MODEL_FAMILY","searchable":true,"facetable":false},{"storeDisplay":false,"values":[{"sequence":"1","value":"Optical","uniqueID":"7741124012283379214","unitOfMeasure":"","unitID":"","identifier":"Optical"}],"sequence":"29","name":"Producttype","associatedKeyword":"-","usage":"Descriptive","uniqueID":"7741124012283379876","displayable":false,"comparable":false,"identifier":"PRODUCTTYPE","searchable":true,"facetable":false},{"storeDisplay":false,"values":[{"sequence":"2","value":"Sepia Smoke","uniqueID":"7741124012284615107","unitOfMeasure":"","unitID":"","identifier":"Sepia Smoke"}],"sequence":"31","name":"Front inner color","associatedKeyword":"-","usage":"Descriptive","uniqueID":"7741124012283379841","displayable":false,"comparable":false,"identifier":"FRONT_INNER_COLOR","searchable":false,"facetable":false},{"storeDisplay":false,"values":[{"sequence":"2","value":"Sepia Smoke","uniqueID":"7741124012284615218","unitOfMeasure":"","unitID":"","identifier":"Sepia Smoke"}],"sequence":"32","name":"Temple inner color","associatedKeyword":"-","usage":"Descriptive","uniqueID":"7741124012283379856","displayable":false,"comparable":false,"identifier":"TEMPLE_INNER_COLOR","searchable":false,"facetable":false},{"storeDisplay":false,"values":[{"sequence":"1","value":"False","uniqueID":"7741124012283379212","unitOfMeasure":"","unitID":"","identifier":"False"}],"sequence":"33","name":"Noreturn","associatedKeyword":"-","usage":"Descriptive","uniqueID":"7741124012283379875","displayable":false,"comparable":false,"identifier":"NORETURN","searchable":false,"facetable":false},{"storeDisplay":false,"values":[{"sequence":"1","value":"Brown","uniqueID":"7741124012283378231","unitOfMeasure":"","unitID":"","identifier":"Brown"}],"sequence":"35","name":"Temple color","associatedKeyword":"-","usage":"Descriptive","uniqueID":"7741124012283379855","displayable":false,"comparable":false,"identifier":"TEMPLE_COLOR_FACET","searchable":true,"facetable":false},{"storeDisplay":false,"values":[{"sequence":"1","value":"False","uniqueID":"7741124012284934128","unitOfMeasure":"","unitID":"","identifier":"False"}],"sequence":"36","name":"ENGRAVINGELIGIBLE","associatedKeyword":"-","usage":"Descriptive","uniqueID":"7741124012284296835","displayable":false,"comparable":false,"identifier":"ENGRAVINGELIGIBLE","searchable":false,"facetable":false},{"storeDisplay":false,"values":[{"sequence":"1","value":"Global","uniqueID":"7741124012283379067","unitOfMeasure":"","unitID":"","identifier":"Global"}],"sequence":"37","name":"Geo fit","associatedKeyword":"-","usage":"Descriptive","uniqueID":"7741124012283379869","displayable":false,"comparable":false,"identifier":"GEO_FIT","searchable":true,"facetable":false},{"storeDisplay":false,"values":[{"sequence":"1","value":"Collections","uniqueID":"7741124012283473371","unitOfMeasure":"","unitID":"","identifier":"Collections"}],"sequence":"38","name":"Range","associatedKeyword":"-","usage":"Descriptive","uniqueID":"7741124012283379871","displayable":false,"comparable":false,"identifier":"RANGE","searchable":false,"facetable":false}],"storeID":"715838934","numberOfSKUs":1,"partNumber":"0OV5432U__1689"},{"hasSingleSKU":true,"catalogEntryTypeCode":"ProductBean","associationType":"REPLACEMENT","parentCatalogGroupID":["3074457345616683318_3074457345616686169","3074457345616683368_3074457345616686688","3074457345616683368_3074457345616686699","3074457345616683368_3074457345616686700","3074457345616683368_3074457345616686703","3074457345616683368_3074457345616686704","3074457345616683368_3074457345616686705","3074457345616683368_3074457345616686712","3074457345616683368_3074457345616686713","3074457345616683368_3074457345616686714","3074457345616683368_3074457345616696673","3074457345616683368_3074457345616696675","3074457345616684418_3074457345616686688","3074457345616684418_3074457345616686699","3074457345616684418_3074457345616686700","3074457345616684418_3074457345616686703","3074457345616684418_3074457345616686704","3074457345616684418_3074457345616686705","3074457345616684418_3074457345616686712","3074457345616684418_3074457345616686713","3074457345616684418_3074457345616686714","3074457345616684418_3074457345616696673","3074457345616684418_3074457345616696675"],"uniqueID":"3074457345616762722","singleSKUCatalogEntryID":"3074457345616763240","sKUs":[{"hasSingleSKU":false,"catalogEntryTypeCode":"ItemBean","parentCatalogGroupID":["3074457345616683318_3074457345616686169","3074457345616683368_3074457345616686688","3074457345616683368_3074457345616686699","3074457345616683368_3074457345616686700","3074457345616683368_3074457345616686703","3074457345616683368_3074457345616686704","3074457345616683368_3074457345616686705","3074457345616683368_3074457345616686712","3074457345616683368_3074457345616686713","3074457345616683368_3074457345616686714","3074457345616683368_3074457345616696673","3074457345616683368_3074457345616696675","3074457345616684418_3074457345616686688","3074457345616684418_3074457345616686699","3074457345616684418_3074457345616686700","3074457345616684418_3074457345616686703","3074457345616684418_3074457345616686704","3074457345616684418_3074457345616686705","3074457345616684418_3074457345616686712","3074457345616684418_3074457345616686713","3074457345616684418_3074457345616686714","3074457345616684418_3074457345616696673","3074457345616684418_3074457345616696675"],"uniqueID":"3074457345616763240","resourceId":"http:\/\/lux-prdlv-src01.lux-ecomm.net:3737\/search\/resources\/store\/715839041\/productview\/byId\/3074457345616763240","price":[{"description":"L","value":"","usage":"Display","currency":"USD"},{"description":"O","value":"","usage":"Offer","currency":"USD"}],"thumbnail":"https:\/\/assets.oliverpeoples.com\/is\/image\/OliverPeoples\/827934439580_shad_fr.png?impolicy=OV_OpPlp","shortDescription":"OV5432U 1009 50-20","mfPartNumber_ntk":"0OV5432U","name":"OV5432U 1009 50-20","buyable":"true","storeID":"715838934","attributes":[{"storeDisplay":false,"values":[{"sequence":"316","value":"Standard","uniqueID":"7741124012283378442","unitOfMeasure":"","unitID":"","identifier":"Standard"}],"sequence":"1","name":"Size","usage":"Defining","uniqueID":"7741124012283379859","displayable":true,"comparable":false,"identifier":"MODEL_SIZE_DISPLAY","searchable":false,"facetable":false},{"storeDisplay":false,"values":[{"sequence":"1","value":"Demo Lens","uniqueID":"7741124012283379041","unitOfMeasure":"","unitID":"","identifier":"Demo Lens"}],"sequence":"3","name":"Lens treatment","usage":"Descriptive","uniqueID":"7741124012283379864","displayable":false,"comparable":false,"identifier":"LENS_TREATMENT","searchable":false,"facetable":false},{"storeDisplay":false,"values":[{"sequence":"1","value":"135","uniqueID":"7741124012283379032","unitOfMeasure":"","unitID":"","identifier":"135"}],"sequence":"1447","name":"Temple length","usage":"Descriptive","uniqueID":"7741124012283379863","displayable":false,"comparable":false,"identifier":"TEMPLE_LENGTH","searchable":false,"facetable":false},{"storeDisplay":false,"values":[{"sequence":"1","value":"Temple-functional-pins;logo-inlaid-logo-plaque;nosepads-universal-fitting","uniqueID":"7741124012284615259","unitOfMeasure":"","unitID":"","identifier":"Temple-functional-pins;logo-inlaid-logo-plaque;nosepads-universal-fitting"}],"sequence":"1447","name":"Features","usage":"Descriptive","uniqueID":"7741124012283379879","displayable":false,"comparable":false,"identifier":"FEATURES","searchable":false,"facetable":false},{"storeDisplay":false,"values":[{"sequence":"5","value":"20","uniqueID":"7741124012283379025","unitOfMeasure":"","unitID":"","identifier":"20"}],"sequence":"1447","name":"Lens bridge","usage":"Descriptive","uniqueID":"7741124012283379862","displayable":false,"comparable":false,"identifier":"LENS_BRIDGE","searchable":false,"facetable":false},{"storeDisplay":false,"values":[{"sequence":"1","value":"Demo Lens","uniqueID":"7741124012283379045","unitOfMeasure":"","unitID":"","identifier":"Demo Lens"}],"sequence":"1447","name":"Lens treatment","usage":"Descriptive","uniqueID":"7741124012283379865","displayable":false,"comparable":false,"identifier":"LENS_TREATMENT_FACET","searchable":true,"facetable":true},{"storeDisplay":false,"values":[{"sequence":"2","value":"OV5432U 1009 50-20","uniqueID":"7741124012284615077","unitOfMeasure":"","unitID":"","identifier":"OV5432U 1009 50-20"}],"sequence":"1447","name":"Displaysku","usage":"Descriptive","uniqueID":"7741124012283379878","displayable":false,"comparable":false,"identifier":"DISPLAYSKU","searchable":false,"facetable":false},{"storeDisplay":false,"values":[{"sequence":"1","value":"160","uniqueID":"7741124012283379018","unitOfMeasure":"","unitID":"","identifier":"160"}],"sequence":"1447","name":"Grossweight","usage":"Descriptive","uniqueID":"7741124012283379861","displayable":false,"comparable":false,"identifier":"GROSSWEIGHT","searchable":false,"facetable":false},{"storeDisplay":false,"values":[{"sequence":"1","value":"Zpfn","uniqueID":"7741124012283379074","unitOfMeasure":"","unitID":"","identifier":"Zpfn"}],"sequence":"1447","name":"Materialtype","usage":"Descriptive","uniqueID":"7741124012283379872","displayable":false,"comparable":false,"identifier":"MATERIALTYPE","searchable":false,"facetable":false},{"storeDisplay":false,"values":[{"sequence":"2","value":"50","uniqueID":"7741124012283378429","unitOfMeasure":"","unitID":"","identifier":"50"}],"sequence":"1447","name":"Model size","usage":"Descriptive","uniqueID":"7741124012283379858","displayable":false,"comparable":false,"identifier":"MODEL_SIZE","searchable":false,"facetable":false},{"storeDisplay":false,"values":[{"sequence":"3","value":"1009 50","uniqueID":"7741124012284614944","unitOfMeasure":"","unitID":"","identifier":"1009 50"}],"sequence":"1447","name":"Grid Value","usage":"Descriptive","uniqueID":"7741124012283379860","displayable":false,"comparable":false,"identifier":"GRID VALUE","searchable":false,"facetable":false}],"partNumber":"827934439580"}],"resourceId":"http:\/\/lux-prdlv-src01.lux-ecomm.net:3737\/search\/resources\/store\/715839041\/productview\/byId\/3074457345616762722","price":[{"description":"L","value":"","usage":"Display","currency":"USD"},{"description":"O","value":"","usage":"Offer","currency":"USD"}],"thumbnail":"https:\/\/assets.oliverpeoples.com\/is\/image\/OliverPeoples\/827934439580_shad_fr.png?impolicy=OV_OpPlp","shortDescription":"OV5432U","mfPartNumber_ntk":"0OV5432U","name":"OV5432U","buyable":"true","quantity":1,"attributes":[{"storeDisplay":false,"values":[{"sequence":"2","value":"OV5432U","uniqueID":"7741124012284615228","unitOfMeasure":"","unitID":"","identifier":"OV5432U"}],"sequence":"0","name":"Model code display","associatedKeyword":"-","usage":"Descriptive","uniqueID":"7741124012283379873","displayable":true,"comparable":false,"identifier":"MODEL_CODE_DISPLAY","searchable":false,"facetable":false},{"storeDisplay":false,"values":[{"sequence":"316","value":"Standard","uniqueID":"7741124012283378442","unitOfMeasure":"","unitID":"","identifier":"Standard"}],"sequence":"1","name":"Size","associatedKeyword":"-","usage":"Defining","uniqueID":"7741124012283379859","displayable":true,"comparable":false,"identifier":"MODEL_SIZE_DISPLAY","searchable":false,"facetable":false},{"storeDisplay":false,"values":[{"sequence":"1","value":"362","uniqueID":"7741124012284615092","unitOfMeasure":"","unitID":"","identifier":"362"}],"sequence":"1","name":"Front color","associatedKeyword":"-","usage":"Descriptive","uniqueID":"7741124012283379839","displayable":true,"comparable":false,"identifier":"FRONT_COLOR","searchable":false,"facetable":false},{"storeDisplay":false,"values":[{"sequence":"1","value":"201910","uniqueID":"7741124012284614907","unitOfMeasure":"","unitID":"","identifier":"201910"}],"sequence":"1","name":"Collection","associatedKeyword":"-","usage":"Descriptive","uniqueID":"7741124012283379835","displayable":false,"comparable":false,"identifier":"COLLECTION","searchable":true,"facetable":false},{"storeDisplay":false,"values":[{"sequence":"3","value":"Square","uniqueID":"7741124012283379053","unitOfMeasure":"","unitID":"","identifier":"Square"}],"sequence":"2","name":"Frame shape","associatedKeyword":"-","usage":"Descriptive","uniqueID":"7741124012283379867","displayable":false,"comparable":false,"identifier":"FRAME_SHAPE","searchable":false,"facetable":false},{"storeDisplay":false,"values":[{"sequence":"1","value":"Demo Lens","uniqueID":"7741124012283377882","unitOfMeasure":"","unitID":"","identifier":"Demo Lens"}],"sequence":"2","name":"Lens color","associatedKeyword":"-","usage":"Descriptive","uniqueID":"7741124012283379846","displayable":true,"comparable":false,"identifier":"LENS_COLOR","searchable":false,"facetable":false},{"storeDisplay":false,"values":[{"sequence":"1","value":"Demo Lens","uniqueID":"7741124012283379041","unitOfMeasure":"","unitID":"","identifier":"Demo Lens"}],"sequence":"3","name":"Lens treatment","associatedKeyword":"-","usage":"Descriptive","uniqueID":"7741124012283379864","displayable":false,"comparable":false,"identifier":"LENS_TREATMENT","searchable":false,"facetable":false},{"storeDisplay":false,"values":[{"sequence":"0","value":"0","uniqueID":"0","unitOfMeasure":"","unitID":"","identifier":"0"}],"sequence":"3","name":"Lens color","associatedKeyword":"-","usage":"Descriptive","uniqueID":"7741124012283379845","displayable":false,"comparable":false,"identifier":"LENS_COLOR_FACET","searchable":true,"facetable":true},{"storeDisplay":false,"values":[{"sequence":"1","value":"empty","uniqueID":"7741124012283377916","unitOfMeasure":"","unitID":"","identifier":"empty"}],"sequence":"4","name":"New releases","associatedKeyword":"-","usage":"Descriptive","uniqueID":"7741124012283379849","displayable":false,"comparable":false,"identifier":"NEWRELEASES","searchable":true,"facetable":false},{"storeDisplay":false,"values":[{"sequence":"4","value":"Brisdon is a 1960\u2019s inspired Optical frame influenced by the bold acetate styles classically worn by Michael Caine and is reinterpreted for the modern man. The rectangular design lends itself to the uniquely constructed endpiece where the frame front","uniqueID":"7741124012284615275","unitOfMeasure":"","unitID":"","identifier":"Brisdon is a 1960\u2019s inspired Optical frame influenced by the bold acetate styles classically worn by Michael Caine and is reinterpreted for the modern man. The rectangular design lends itself to the uniquely constructed endpiece where the frame front"}],"sequence":"5","name":"Design Dna","associatedKeyword":"-","usage":"Descriptive","uniqueID":"7741124012283379883","displayable":false,"comparable":false,"identifier":"DESIGN DNA","searchable":false,"facetable":false},{"storeDisplay":false,"values":[{"sequence":"1","value":"Acetate","uniqueID":"7741124012283377366","unitOfMeasure":"","unitID":"","identifier":"Acetate"}],"sequence":"6","name":"Frame material","associatedKeyword":"-","usage":"Descriptive","uniqueID":"7741124012283379837","displayable":true,"comparable":false,"identifier":"FRAMEMATERIAL","searchable":false,"facetable":false},{"storeDisplay":false,"values":[{"sequence":"3","value":"1009","uniqueID":"7741124012284615147","unitOfMeasure":"","unitID":"","identifier":"1009"}],"sequence":"7","name":"Clen","associatedKeyword":"-","usage":"Descriptive","uniqueID":"7741124012283379844","displayable":false,"comparable":false,"identifier":"CLEN","searchable":false,"facetable":false},{"storeDisplay":false,"values":[{"sequence":"1","value":"Acetate","uniqueID":"7741124012283377370","unitOfMeasure":"","unitID":"","identifier":"Acetate"}],"sequence":"8","name":"Frame material","associatedKeyword":"-","usage":"Descriptive","uniqueID":"7741124012283379838","displayable":false,"comparable":false,"identifier":"FRAMEMATERIAL_FACET","searchable":true,"facetable":true},{"storeDisplay":false,"values":[{"sequence":"1","value":"1","uniqueID":"7741124012284932835","unitOfMeasure":"","unitID":"","identifier":"1"}],"sequence":"8","name":"PLACEHOLDER_SIZE","associatedKeyword":"-","usage":"Descriptive","uniqueID":"7741124012284296836","displayable":true,"comparable":false,"identifier":"PLACEHOLDER_SIZE","searchable":false,"facetable":false},{"storeDisplay":false,"values":[{"sequence":"1","value":"362","uniqueID":"7741124012284615204","unitOfMeasure":"","unitID":"","identifier":"362"}],"sequence":"9","name":"Temple color","associatedKeyword":"-","usage":"Descriptive","uniqueID":"7741124012283379854","displayable":false,"comparable":false,"identifier":"TEMPLE_COLOR","searchable":false,"facetable":false},{"storeDisplay":false,"values":[{"sequence":"1","value":"Italy","uniqueID":"7741124012284933862","unitOfMeasure":"","unitID":"","identifier":"Italy"}],"sequence":"10","name":"Made in","associatedKeyword":"-","usage":"Descriptive","uniqueID":"7741124012283379848","displayable":true,"comparable":false,"identifier":"MADEIN","searchable":false,"facetable":false},{"storeDisplay":false,"values":[{"sequence":"1","value":"False","uniqueID":"7741124012283944664","unitOfMeasure":"","unitID":"","identifier":"False"}],"sequence":"10","name":"Limited edition","associatedKeyword":"-","usage":"Descriptive","uniqueID":"7741124012283379847","displayable":false,"comparable":false,"identifier":"LIMITED_EDITION","searchable":false,"facetable":false},{"storeDisplay":false,"values":[{"sequence":"5","value":"109400","uniqueID":"7741124012285232232","unitOfMeasure":"","unitID":"","identifier":"109400"}],"sequence":"12","name":"Sequence","associatedKeyword":"-","usage":"Descriptive","uniqueID":"7741124012283379881","displayable":false,"comparable":false,"identifier":"SEQUENCE","searchable":true,"facetable":false},{"storeDisplay":false,"values":[{"sequence":"2","value":"Unisex","uniqueID":"7741124012283377735","unitOfMeasure":"","unitID":"","identifier":"Unisex"}],"sequence":"13","name":"Gender","associatedKeyword":"-","usage":"Descriptive","uniqueID":"7741124012283379843","displayable":false,"comparable":false,"identifier":"GENDER","searchable":true,"facetable":true},{"storeDisplay":false,"values":[{"sequence":"5","value":"Havana","uniqueID":"7741124012283377725","unitOfMeasure":"","unitID":"","identifier":"Havana"}],"sequence":"14","name":"Front inner color facet","associatedKeyword":"-","usage":"Descriptive","uniqueID":"7741124012283379842","displayable":false,"comparable":false,"identifier":"FRONT_INNER_COLOR_FACET","searchable":true,"facetable":false},{"storeDisplay":false,"values":[{"sequence":"2","value":"Brisdon","uniqueID":"7741124012285468754","unitOfMeasure":"","unitID":"","identifier":"Brisdon"}],"sequence":"15","name":"Modelname","associatedKeyword":"-","usage":"Descriptive","uniqueID":"7741124012283379853","displayable":false,"comparable":false,"identifier":"MODELNAME","searchable":true,"facetable":false},{"storeDisplay":false,"values":[{"sequence":"1","value":"False","uniqueID":"7741124012283377364","unitOfMeasure":"","unitID":"","identifier":"False"}],"sequence":"16","name":"Exclusive","associatedKeyword":"-","usage":"Descriptive","uniqueID":"7741124012283379836","displayable":false,"comparable":false,"identifier":"EXCLUSIVE","searchable":true,"facetable":true},{"storeDisplay":false,"values":[{"sequence":"1","value":"Full Rim","uniqueID":"7741124012283379070","unitOfMeasure":"","unitID":"","identifier":"Full Rim"}],"sequence":"17","name":"Frame Type","associatedKeyword":"-","usage":"Descriptive","uniqueID":"7741124012283379870","displayable":false,"comparable":false,"identifier":"FRAMETYPE","searchable":true,"facetable":true},{"storeDisplay":false,"values":[{"sequence":"5","value":"Havana","uniqueID":"7741124012283377545","unitOfMeasure":"","unitID":"","identifier":"Havana"}],"sequence":"18","name":"Front color","associatedKeyword":"-","usage":"Descriptive","uniqueID":"7741124012283379840","displayable":false,"comparable":false,"identifier":"FRONT_COLOR_FACET","searchable":true,"facetable":true},{"storeDisplay":false,"values":[{"sequence":"3","value":"Square","uniqueID":"7741124012283379062","unitOfMeasure":"","unitID":"","identifier":"Square"}],"sequence":"20","name":"Frame shape","associatedKeyword":"-","usage":"Descriptive","uniqueID":"7741124012283379868","displayable":false,"comparable":false,"identifier":"FRAME_SHAPE_FACET","searchable":true,"facetable":true},{"storeDisplay":false,"values":[{"sequence":"0","value":"0","uniqueID":"0","unitOfMeasure":"","unitID":"","identifier":"0"}],"sequence":"21","name":"Notainformativa","associatedKeyword":"-","usage":"Descriptive","uniqueID":"7741124012283379850","displayable":false,"comparable":false,"identifier":"NOTAINFORMATIVA","searchable":false,"facetable":false},{"storeDisplay":false,"values":[{"sequence":"0","value":"0","uniqueID":"0","unitOfMeasure":"","unitID":"","identifier":"0"}],"sequence":"22","name":"Polarized","associatedKeyword":"-","usage":"Descriptive","uniqueID":"7741124012283379852","displayable":false,"comparable":false,"identifier":"POLARIZED","searchable":true,"facetable":true},{"storeDisplay":false,"values":[{"sequence":"1","value":"False","uniqueID":"7741124012283377923","unitOfMeasure":"","unitID":"","identifier":"False"}],"sequence":"23","name":"Onsale","associatedKeyword":"-","usage":"Descriptive","uniqueID":"7741124012283379851","displayable":false,"comparable":false,"identifier":"ONSALE","searchable":false,"facetable":false},{"storeDisplay":false,"values":[{"sequence":"2","value":"Institutional-Optical","uniqueID":"7741124012283484340","unitOfMeasure":"","unitID":"","identifier":"Institutional-Optical"}],"sequence":"25","name":"Case","associatedKeyword":"-","usage":"Descriptive","uniqueID":"7741124012283439835","displayable":false,"comparable":false,"identifier":"CASE","searchable":true,"facetable":true},{"storeDisplay":false,"values":[{"sequence":"1","value":"Temple-functional-pins;logo-inlaid-logo-plaque;nosepads-universal-fitting","uniqueID":"7741124012284615259","unitOfMeasure":"","unitID":"","identifier":"Temple-functional-pins;logo-inlaid-logo-plaque;nosepads-universal-fitting"}],"sequence":"25","name":"Features","associatedKeyword":"-","usage":"Descriptive","uniqueID":"7741124012283379879","displayable":false,"comparable":false,"identifier":"FEATURES","searchable":false,"facetable":false},{"storeDisplay":false,"values":[{"sequence":"1","value":"False","uniqueID":"7741124012283379049","unitOfMeasure":"","unitID":"","identifier":"False"}],"sequence":"26","name":"Foldable","associatedKeyword":"-","usage":"Descriptive","uniqueID":"7741124012283379866","displayable":false,"comparable":false,"identifier":"FOLDABLE","searchable":false,"facetable":false},{"storeDisplay":false,"values":[{"sequence":"4","value":"Havana","uniqueID":"7741124012283378411","unitOfMeasure":"","unitID":"","identifier":"Havana"}],"sequence":"27","name":"Temple inner color facet","associatedKeyword":"-","usage":"Descriptive","uniqueID":"7741124012283379857","displayable":false,"comparable":false,"identifier":"TEMPLE_INNER_COLOR_FACET","searchable":true,"facetable":false},{"storeDisplay":false,"values":[{"sequence":"3","value":"Brisdon","uniqueID":"7741124012284615240","unitOfMeasure":"","unitID":"","identifier":"Brisdon"}],"sequence":"28","name":"Model family","associatedKeyword":"-","usage":"Descriptive","uniqueID":"7741124012283379874","displayable":false,"comparable":false,"identifier":"MODEL_FAMILY","searchable":true,"facetable":false},{"storeDisplay":false,"values":[{"sequence":"1","value":"Optical","uniqueID":"7741124012283379214","unitOfMeasure":"","unitID":"","identifier":"Optical"}],"sequence":"29","name":"Producttype","associatedKeyword":"-","usage":"Descriptive","uniqueID":"7741124012283379876","displayable":false,"comparable":false,"identifier":"PRODUCTTYPE","searchable":true,"facetable":false},{"storeDisplay":false,"values":[{"sequence":"1","value":"362","uniqueID":"7741124012284615105","unitOfMeasure":"","unitID":"","identifier":"362"}],"sequence":"31","name":"Front inner color","associatedKeyword":"-","usage":"Descriptive","uniqueID":"7741124012283379841","displayable":false,"comparable":false,"identifier":"FRONT_INNER_COLOR","searchable":false,"facetable":false},{"storeDisplay":false,"values":[{"sequence":"2","value":"362","uniqueID":"7741124012283579227","unitOfMeasure":"","unitID":"","identifier":"362"}],"sequence":"32","name":"Temple inner color","associatedKeyword":"-","usage":"Descriptive","uniqueID":"7741124012283379856","displayable":false,"comparable":false,"identifier":"TEMPLE_INNER_COLOR","searchable":false,"facetable":false},{"storeDisplay":false,"values":[{"sequence":"1","value":"False","uniqueID":"7741124012283379212","unitOfMeasure":"","unitID":"","identifier":"False"}],"sequence":"33","name":"Noreturn","associatedKeyword":"-","usage":"Descriptive","uniqueID":"7741124012283379875","displayable":false,"comparable":false,"identifier":"NORETURN","searchable":false,"facetable":false},{"storeDisplay":false,"values":[{"sequence":"4","value":"Havana","uniqueID":"7741124012283378228","unitOfMeasure":"","unitID":"","identifier":"Havana"}],"sequence":"35","name":"Temple color","associatedKeyword":"-","usage":"Descriptive","uniqueID":"7741124012283379855","displayable":false,"comparable":false,"identifier":"TEMPLE_COLOR_FACET","searchable":true,"facetable":false},{"storeDisplay":false,"values":[{"sequence":"1","value":"False","uniqueID":"7741124012284934128","unitOfMeasure":"","unitID":"","identifier":"False"}],"sequence":"36","name":"ENGRAVINGELIGIBLE","associatedKeyword":"-","usage":"Descriptive","uniqueID":"7741124012284296835","displayable":false,"comparable":false,"identifier":"ENGRAVINGELIGIBLE","searchable":false,"facetable":false},{"storeDisplay":false,"values":[{"sequence":"1","value":"Global","uniqueID":"7741124012283379067","unitOfMeasure":"","unitID":"","identifier":"Global"}],"sequence":"37","name":"Geo fit","associatedKeyword":"-","usage":"Descriptive","uniqueID":"7741124012283379869","displayable":false,"comparable":false,"identifier":"GEO_FIT","searchable":true,"facetable":false},{"storeDisplay":false,"values":[{"sequence":"1","value":"Collections","uniqueID":"7741124012283473371","unitOfMeasure":"","unitID":"","identifier":"Collections"}],"sequence":"38","name":"Range","associatedKeyword":"-","usage":"Descriptive","uniqueID":"7741124012283379871","displayable":false,"comparable":false,"identifier":"RANGE","searchable":false,"facetable":false}],"storeID":"715838934","numberOfSKUs":1,"partNumber":"0OV5432U__1009"},{"hasSingleSKU":true,"catalogEntryTypeCode":"ProductBean","associationType":"REPLACEMENT","parentCatalogGroupID":["3074457345616683318_3074457345616686169","3074457345616683368_3074457345616686688","3074457345616683368_3074457345616686699","3074457345616683368_3074457345616686700","3074457345616683368_3074457345616686703","3074457345616683368_3074457345616686704","3074457345616683368_3074457345616686705","3074457345616683368_3074457345616686712","3074457345616683368_3074457345616686713","3074457345616683368_3074457345616686714","3074457345616683368_3074457345616696673","3074457345616683368_3074457345616696675","3074457345616684418_3074457345616686688","3074457345616684418_3074457345616686699","3074457345616684418_3074457345616686700","3074457345616684418_3074457345616686703","3074457345616684418_3074457345616686704","3074457345616684418_3074457345616686705","3074457345616684418_3074457345616686712","3074457345616684418_3074457345616686713","3074457345616684418_3074457345616686714","3074457345616684418_3074457345616696673","3074457345616684418_3074457345616696675"],"uniqueID":"3074457345616762721","singleSKUCatalogEntryID":"3074457345616763239","sKUs":[{"hasSingleSKU":false,"catalogEntryTypeCode":"ItemBean","parentCatalogGroupID":["3074457345616683318_3074457345616686169","3074457345616683368_3074457345616686688","3074457345616683368_3074457345616686699","3074457345616683368_3074457345616686700","3074457345616683368_3074457345616686703","3074457345616683368_3074457345616686704","3074457345616683368_3074457345616686705","3074457345616683368_3074457345616686712","3074457345616683368_3074457345616686713","3074457345616683368_3074457345616686714","3074457345616683368_3074457345616696673","3074457345616683368_3074457345616696675","3074457345616684418_3074457345616686688","3074457345616684418_3074457345616686699","3074457345616684418_3074457345616686700","3074457345616684418_3074457345616686703","3074457345616684418_3074457345616686704","3074457345616684418_3074457345616686705","3074457345616684418_3074457345616686712","3074457345616684418_3074457345616686713","3074457345616684418_3074457345616686714","3074457345616684418_3074457345616696673","3074457345616684418_3074457345616696675"],"uniqueID":"3074457345616763239","resourceId":"http:\/\/lux-prdlv-src01.lux-ecomm.net:3737\/search\/resources\/store\/715839041\/productview\/byId\/3074457345616763239","price":[{"description":"L","value":"","usage":"Display","currency":"USD"},{"description":"O","value":"","usage":"Offer","currency":"USD"}],"thumbnail":"https:\/\/assets.oliverpeoples.com\/is\/image\/OliverPeoples\/827934439603_shad_fr.png?impolicy=OV_OpPlp","shortDescription":"OV5432U 1680 50-20","mfPartNumber_ntk":"0OV5432U","name":"OV5432U 1680 50-20","buyable":"true","storeID":"715838934","attributes":[{"storeDisplay":false,"values":[{"sequence":"316","value":"Standard","uniqueID":"7741124012283378442","unitOfMeasure":"","unitID":"","identifier":"Standard"}],"sequence":"1","name":"Size","usage":"Defining","uniqueID":"7741124012283379859","displayable":true,"comparable":false,"identifier":"MODEL_SIZE_DISPLAY","searchable":false,"facetable":false},{"storeDisplay":false,"values":[{"sequence":"1","value":"Demo Lens","uniqueID":"7741124012283379041","unitOfMeasure":"","unitID":"","identifier":"Demo Lens"}],"sequence":"3","name":"Lens treatment","usage":"Descriptive","uniqueID":"7741124012283379864","displayable":false,"comparable":false,"identifier":"LENS_TREATMENT","searchable":false,"facetable":false},{"storeDisplay":false,"values":[{"sequence":"1","value":"135","uniqueID":"7741124012283379032","unitOfMeasure":"","unitID":"","identifier":"135"}],"sequence":"1449","name":"Temple length","usage":"Descriptive","uniqueID":"7741124012283379863","displayable":false,"comparable":false,"identifier":"TEMPLE_LENGTH","searchable":false,"facetable":false},{"storeDisplay":false,"values":[{"sequence":"1","value":"Temple-functional-pins;logo-inlaid-logo-plaque;nosepads-universal-fitting","uniqueID":"7741124012284615259","unitOfMeasure":"","unitID":"","identifier":"Temple-functional-pins;logo-inlaid-logo-plaque;nosepads-universal-fitting"}],"sequence":"1449","name":"Features","usage":"Descriptive","uniqueID":"7741124012283379879","displayable":false,"comparable":false,"identifier":"FEATURES","searchable":false,"facetable":false},{"storeDisplay":false,"values":[{"sequence":"5","value":"20","uniqueID":"7741124012283379025","unitOfMeasure":"","unitID":"","identifier":"20"}],"sequence":"1449","name":"Lens bridge","usage":"Descriptive","uniqueID":"7741124012283379862","displayable":false,"comparable":false,"identifier":"LENS_BRIDGE","searchable":false,"facetable":false},{"storeDisplay":false,"values":[{"sequence":"1","value":"Demo Lens","uniqueID":"7741124012283379045","unitOfMeasure":"","unitID":"","identifier":"Demo Lens"}],"sequence":"1449","name":"Lens treatment","usage":"Descriptive","uniqueID":"7741124012283379865","displayable":false,"comparable":false,"identifier":"LENS_TREATMENT_FACET","searchable":true,"facetable":true},{"storeDisplay":false,"values":[{"sequence":"4","value":"OV5432U 1680 50-20","uniqueID":"7741124012284615066","unitOfMeasure":"","unitID":"","identifier":"OV5432U 1680 50-20"}],"sequence":"1449","name":"Displaysku","usage":"Descriptive","uniqueID":"7741124012283379878","displayable":false,"comparable":false,"identifier":"DISPLAYSKU","searchable":false,"facetable":false},{"storeDisplay":false,"values":[{"sequence":"1","value":"160","uniqueID":"7741124012283379018","unitOfMeasure":"","unitID":"","identifier":"160"}],"sequence":"1449","name":"Grossweight","usage":"Descriptive","uniqueID":"7741124012283379861","displayable":false,"comparable":false,"identifier":"GROSSWEIGHT","searchable":false,"facetable":false},{"storeDisplay":false,"values":[{"sequence":"1","value":"Zpfn","uniqueID":"7741124012283379074","unitOfMeasure":"","unitID":"","identifier":"Zpfn"}],"sequence":"1449","name":"Materialtype","usage":"Descriptive","uniqueID":"7741124012283379872","displayable":false,"comparable":false,"identifier":"MATERIALTYPE","searchable":false,"facetable":false},{"storeDisplay":false,"values":[{"sequence":"2","value":"50","uniqueID":"7741124012283378429","unitOfMeasure":"","unitID":"","identifier":"50"}],"sequence":"1449","name":"Model size","usage":"Descriptive","uniqueID":"7741124012283379858","displayable":false,"comparable":false,"identifier":"MODEL_SIZE","searchable":false,"facetable":false},{"storeDisplay":false,"values":[{"sequence":"1","value":"1680 50","uniqueID":"7741124012284614922","unitOfMeasure":"","unitID":"","identifier":"1680 50"}],"sequence":"1449","name":"Grid Value","usage":"Descriptive","uniqueID":"7741124012283379860","displayable":false,"comparable":false,"identifier":"GRID VALUE","searchable":false,"facetable":false}],"partNumber":"827934439603"}],"resourceId":"http:\/\/lux-prdlv-src01.lux-ecomm.net:3737\/search\/resources\/store\/715839041\/productview\/byId\/3074457345616762721","price":[{"description":"L","value":"","usage":"Display","currency":"USD"},{"description":"O","value":"","usage":"Offer","currency":"USD"}],"thumbnail":"https:\/\/assets.oliverpeoples.com\/is\/image\/OliverPeoples\/827934439603_shad_fr.png?impolicy=OV_OpPlp","shortDescription":"OV5432U","mfPartNumber_ntk":"0OV5432U","name":"OV5432U","buyable":"true","quantity":1,"attributes":[{"storeDisplay":false,"values":[{"sequence":"2","value":"OV5432U","uniqueID":"7741124012284615228","unitOfMeasure":"","unitID":"","identifier":"OV5432U"}],"sequence":"0","name":"Model code display","associatedKeyword":"-","usage":"Descriptive","uniqueID":"7741124012283379873","displayable":true,"comparable":false,"identifier":"MODEL_CODE_DISPLAY","searchable":false,"facetable":false},{"storeDisplay":false,"values":[{"sequence":"1","value":"201910","uniqueID":"7741124012284614907","unitOfMeasure":"","unitID":"","identifier":"201910"}],"sequence":"1","name":"Collection","associatedKeyword":"-","usage":"Descriptive","uniqueID":"7741124012283379835","displayable":false,"comparable":false,"identifier":"COLLECTION","searchable":true,"facetable":false},{"storeDisplay":false,"values":[{"sequence":"316","value":"Standard","uniqueID":"7741124012283378442","unitOfMeasure":"","unitID":"","identifier":"Standard"}],"sequence":"1","name":"Size","associatedKeyword":"-","usage":"Defining","uniqueID":"7741124012283379859","displayable":true,"comparable":false,"identifier":"MODEL_SIZE_DISPLAY","searchable":false,"facetable":false},{"storeDisplay":false,"values":[{"sequence":"3","value":"Emerald Bark","uniqueID":"7741124012284270665","unitOfMeasure":"","unitID":"","identifier":"Emerald Bark"}],"sequence":"1","name":"Front color","associatedKeyword":"-","usage":"Descriptive","uniqueID":"7741124012283379839","displayable":true,"comparable":false,"identifier":"FRONT_COLOR","searchable":false,"facetable":false},{"storeDisplay":false,"values":[{"sequence":"1","value":"Demo Lens","uniqueID":"7741124012283377882","unitOfMeasure":"","unitID":"","identifier":"Demo Lens"}],"sequence":"2","name":"Lens color","associatedKeyword":"-","usage":"Descriptive","uniqueID":"7741124012283379846","displayable":true,"comparable":false,"identifier":"LENS_COLOR","searchable":false,"facetable":false},{"storeDisplay":false,"values":[{"sequence":"3","value":"Square","uniqueID":"7741124012283379053","unitOfMeasure":"","unitID":"","identifier":"Square"}],"sequence":"2","name":"Frame shape","associatedKeyword":"-","usage":"Descriptive","uniqueID":"7741124012283379867","displayable":false,"comparable":false,"identifier":"FRAME_SHAPE","searchable":false,"facetable":false},{"storeDisplay":false,"values":[{"sequence":"1","value":"Demo Lens","uniqueID":"7741124012283379041","unitOfMeasure":"","unitID":"","identifier":"Demo Lens"}],"sequence":"3","name":"Lens treatment","associatedKeyword":"-","usage":"Descriptive","uniqueID":"7741124012283379864","displayable":false,"comparable":false,"identifier":"LENS_TREATMENT","searchable":false,"facetable":false},{"storeDisplay":false,"values":[{"sequence":"0","value":"0","uniqueID":"0","unitOfMeasure":"","unitID":"","identifier":"0"}],"sequence":"3","name":"Lens color","associatedKeyword":"-","usage":"Descriptive","uniqueID":"7741124012283379845","displayable":false,"comparable":false,"identifier":"LENS_COLOR_FACET","searchable":true,"facetable":true},{"storeDisplay":false,"values":[{"sequence":"1","value":"empty","uniqueID":"7741124012283377916","unitOfMeasure":"","unitID":"","identifier":"empty"}],"sequence":"4","name":"New releases","associatedKeyword":"-","usage":"Descriptive","uniqueID":"7741124012283379849","displayable":false,"comparable":false,"identifier":"NEWRELEASES","searchable":true,"facetable":false},{"storeDisplay":false,"values":[{"sequence":"4","value":"Brisdon is a 1960\u2019s inspired Optical frame influenced by the bold acetate styles classically worn by Michael Caine and is reinterpreted for the modern man. The rectangular design lends itself to the uniquely constructed endpiece where the frame front","uniqueID":"7741124012284615275","unitOfMeasure":"","unitID":"","identifier":"Brisdon is a 1960\u2019s inspired Optical frame influenced by the bold acetate styles classically worn by Michael Caine and is reinterpreted for the modern man. The rectangular design lends itself to the uniquely constructed endpiece where the frame front"}],"sequence":"5","name":"Design Dna","associatedKeyword":"-","usage":"Descriptive","uniqueID":"7741124012283379883","displayable":false,"comparable":false,"identifier":"DESIGN DNA","searchable":false,"facetable":false},{"storeDisplay":false,"values":[{"sequence":"1","value":"Acetate","uniqueID":"7741124012283377366","unitOfMeasure":"","unitID":"","identifier":"Acetate"}],"sequence":"6","name":"Frame material","associatedKeyword":"-","usage":"Descriptive","uniqueID":"7741124012283379837","displayable":true,"comparable":false,"identifier":"FRAMEMATERIAL","searchable":false,"facetable":false},{"storeDisplay":false,"values":[{"sequence":"2","value":"1680","uniqueID":"7741124012284615162","unitOfMeasure":"","unitID":"","identifier":"1680"}],"sequence":"7","name":"Clen","associatedKeyword":"-","usage":"Descriptive","uniqueID":"7741124012283379844","displayable":false,"comparable":false,"identifier":"CLEN","searchable":false,"facetable":false},{"storeDisplay":false,"values":[{"sequence":"1","value":"Acetate","uniqueID":"7741124012283377370","unitOfMeasure":"","unitID":"","identifier":"Acetate"}],"sequence":"8","name":"Frame material","associatedKeyword":"-","usage":"Descriptive","uniqueID":"7741124012283379838","displayable":false,"comparable":false,"identifier":"FRAMEMATERIAL_FACET","searchable":true,"facetable":true},{"storeDisplay":false,"values":[{"sequence":"1","value":"1","uniqueID":"7741124012284932835","unitOfMeasure":"","unitID":"","identifier":"1"}],"sequence":"8","name":"PLACEHOLDER_SIZE","associatedKeyword":"-","usage":"Descriptive","uniqueID":"7741124012284296836","displayable":true,"comparable":false,"identifier":"PLACEHOLDER_SIZE","searchable":false,"facetable":false},{"storeDisplay":false,"values":[{"sequence":"1","value":"Emerald Bark","uniqueID":"7741124012284270718","unitOfMeasure":"","unitID":"","identifier":"Emerald Bark"}],"sequence":"9","name":"Temple color","associatedKeyword":"-","usage":"Descriptive","uniqueID":"7741124012283379854","displayable":false,"comparable":false,"identifier":"TEMPLE_COLOR","searchable":false,"facetable":false},{"storeDisplay":false,"values":[{"sequence":"1","value":"Italy","uniqueID":"7741124012284933862","unitOfMeasure":"","unitID":"","identifier":"Italy"}],"sequence":"10","name":"Made in","associatedKeyword":"-","usage":"Descriptive","uniqueID":"7741124012283379848","displayable":true,"comparable":false,"identifier":"MADEIN","searchable":false,"facetable":false},{"storeDisplay":false,"values":[{"sequence":"1","value":"False","uniqueID":"7741124012283944664","unitOfMeasure":"","unitID":"","identifier":"False"}],"sequence":"10","name":"Limited edition","associatedKeyword":"-","usage":"Descriptive","uniqueID":"7741124012283379847","displayable":false,"comparable":false,"identifier":"LIMITED_EDITION","searchable":false,"facetable":false},{"storeDisplay":false,"values":[{"sequence":"5","value":"109600","uniqueID":"7741124012285232163","unitOfMeasure":"","unitID":"","identifier":"109600"}],"sequence":"12","name":"Sequence","associatedKeyword":"-","usage":"Descriptive","uniqueID":"7741124012283379881","displayable":false,"comparable":false,"identifier":"SEQUENCE","searchable":true,"facetable":false},{"storeDisplay":false,"values":[{"sequence":"2","value":"Unisex","uniqueID":"7741124012283377735","unitOfMeasure":"","unitID":"","identifier":"Unisex"}],"sequence":"13","name":"Gender","associatedKeyword":"-","usage":"Descriptive","uniqueID":"7741124012283379843","displayable":false,"comparable":false,"identifier":"GENDER","searchable":true,"facetable":true},{"storeDisplay":false,"values":[{"sequence":"5","value":"Green","uniqueID":"7741124012283377729","unitOfMeasure":"","unitID":"","identifier":"Green"}],"sequence":"14","name":"Front inner color facet","associatedKeyword":"-","usage":"Descriptive","uniqueID":"7741124012283379842","displayable":false,"comparable":false,"identifier":"FRONT_INNER_COLOR_FACET","searchable":true,"facetable":false},{"storeDisplay":false,"values":[{"sequence":"2","value":"Brisdon","uniqueID":"7741124012285468754","unitOfMeasure":"","unitID":"","identifier":"Brisdon"}],"sequence":"15","name":"Modelname","associatedKeyword":"-","usage":"Descriptive","uniqueID":"7741124012283379853","displayable":false,"comparable":false,"identifier":"MODELNAME","searchable":true,"facetable":false},{"storeDisplay":false,"values":[{"sequence":"1","value":"False","uniqueID":"7741124012283377364","unitOfMeasure":"","unitID":"","identifier":"False"}],"sequence":"16","name":"Exclusive","associatedKeyword":"-","usage":"Descriptive","uniqueID":"7741124012283379836","displayable":false,"comparable":false,"identifier":"EXCLUSIVE","searchable":true,"facetable":true},{"storeDisplay":false,"values":[{"sequence":"1","value":"Full Rim","uniqueID":"7741124012283379070","unitOfMeasure":"","unitID":"","identifier":"Full Rim"}],"sequence":"17","name":"Frame Type","associatedKeyword":"-","usage":"Descriptive","uniqueID":"7741124012283379870","displayable":false,"comparable":false,"identifier":"FRAMETYPE","searchable":true,"facetable":true},{"storeDisplay":false,"values":[{"sequence":"5","value":"Green","uniqueID":"7741124012283377549","unitOfMeasure":"","unitID":"","identifier":"Green"}],"sequence":"18","name":"Front color","associatedKeyword":"-","usage":"Descriptive","uniqueID":"7741124012283379840","displayable":false,"comparable":false,"identifier":"FRONT_COLOR_FACET","searchable":true,"facetable":true},{"storeDisplay":false,"values":[{"sequence":"3","value":"Square","uniqueID":"7741124012283379062","unitOfMeasure":"","unitID":"","identifier":"Square"}],"sequence":"20","name":"Frame shape","associatedKeyword":"-","usage":"Descriptive","uniqueID":"7741124012283379868","displayable":false,"comparable":false,"identifier":"FRAME_SHAPE_FACET","searchable":true,"facetable":true},{"storeDisplay":false,"values":[{"sequence":"0","value":"0","uniqueID":"0","unitOfMeasure":"","unitID":"","identifier":"0"}],"sequence":"21","name":"Notainformativa","associatedKeyword":"-","usage":"Descriptive","uniqueID":"7741124012283379850","displayable":false,"comparable":false,"identifier":"NOTAINFORMATIVA","searchable":false,"facetable":false},{"storeDisplay":false,"values":[{"sequence":"0","value":"0","uniqueID":"0","unitOfMeasure":"","unitID":"","identifier":"0"}],"sequence":"22","name":"Polarized","associatedKeyword":"-","usage":"Descriptive","uniqueID":"7741124012283379852","displayable":false,"comparable":false,"identifier":"POLARIZED","searchable":true,"facetable":true},{"storeDisplay":false,"values":[{"sequence":"1","value":"False","uniqueID":"7741124012283377923","unitOfMeasure":"","unitID":"","identifier":"False"}],"sequence":"23","name":"Onsale","associatedKeyword":"-","usage":"Descriptive","uniqueID":"7741124012283379851","displayable":false,"comparable":false,"identifier":"ONSALE","searchable":false,"facetable":false},{"storeDisplay":false,"values":[{"sequence":"2","value":"Institutional-Optical","uniqueID":"7741124012283484340","unitOfMeasure":"","unitID":"","identifier":"Institutional-Optical"}],"sequence":"25","name":"Case","associatedKeyword":"-","usage":"Descriptive","uniqueID":"7741124012283439835","displayable":false,"comparable":false,"identifier":"CASE","searchable":true,"facetable":true},{"storeDisplay":false,"values":[{"sequence":"1","value":"Temple-functional-pins;logo-inlaid-logo-plaque;nosepads-universal-fitting","uniqueID":"7741124012284615259","unitOfMeasure":"","unitID":"","identifier":"Temple-functional-pins;logo-inlaid-logo-plaque;nosepads-universal-fitting"}],"sequence":"25","name":"Features","associatedKeyword":"-","usage":"Descriptive","uniqueID":"7741124012283379879","displayable":false,"comparable":false,"identifier":"FEATURES","searchable":false,"facetable":false},{"storeDisplay":false,"values":[{"sequence":"1","value":"False","uniqueID":"7741124012283379049","unitOfMeasure":"","unitID":"","identifier":"False"}],"sequence":"26","name":"Foldable","associatedKeyword":"-","usage":"Descriptive","uniqueID":"7741124012283379866","displayable":false,"comparable":false,"identifier":"FOLDABLE","searchable":false,"facetable":false},{"storeDisplay":false,"values":[{"sequence":"4","value":"Green","uniqueID":"7741124012283378417","unitOfMeasure":"","unitID":"","identifier":"Green"}],"sequence":"27","name":"Temple inner color facet","associatedKeyword":"-","usage":"Descriptive","uniqueID":"7741124012283379857","displayable":false,"comparable":false,"identifier":"TEMPLE_INNER_COLOR_FACET","searchable":true,"facetable":false},{"storeDisplay":false,"values":[{"sequence":"3","value":"Brisdon","uniqueID":"7741124012284615240","unitOfMeasure":"","unitID":"","identifier":"Brisdon"}],"sequence":"28","name":"Model family","associatedKeyword":"-","usage":"Descriptive","uniqueID":"7741124012283379874","displayable":false,"comparable":false,"identifier":"MODEL_FAMILY","searchable":true,"facetable":false},{"storeDisplay":false,"values":[{"sequence":"1","value":"Optical","uniqueID":"7741124012283379214","unitOfMeasure":"","unitID":"","identifier":"Optical"}],"sequence":"29","name":"Producttype","associatedKeyword":"-","usage":"Descriptive","uniqueID":"7741124012283379876","displayable":false,"comparable":false,"identifier":"PRODUCTTYPE","searchable":true,"facetable":false},{"storeDisplay":false,"values":[{"sequence":"3","value":"Emerald Bark","uniqueID":"7741124012284453713","unitOfMeasure":"","unitID":"","identifier":"Emerald Bark"}],"sequence":"31","name":"Front inner color","associatedKeyword":"-","usage":"Descriptive","uniqueID":"7741124012283379841","displayable":false,"comparable":false,"identifier":"FRONT_INNER_COLOR","searchable":false,"facetable":false},{"storeDisplay":false,"values":[{"sequence":"1","value":"Emerald Bark","uniqueID":"7741124012284453798","unitOfMeasure":"","unitID":"","identifier":"Emerald Bark"}],"sequence":"32","name":"Temple inner color","associatedKeyword":"-","usage":"Descriptive","uniqueID":"7741124012283379856","displayable":false,"comparable":false,"identifier":"TEMPLE_INNER_COLOR","searchable":false,"facetable":false},{"storeDisplay":false,"values":[{"sequence":"1","value":"False","uniqueID":"7741124012283379212","unitOfMeasure":"","unitID":"","identifier":"False"}],"sequence":"33","name":"Noreturn","associatedKeyword":"-","usage":"Descriptive","uniqueID":"7741124012283379875","displayable":false,"comparable":false,"identifier":"NORETURN","searchable":false,"facetable":false},{"storeDisplay":false,"values":[{"sequence":"4","value":"Green","uniqueID":"7741124012283378233","unitOfMeasure":"","unitID":"","identifier":"Green"}],"sequence":"35","name":"Temple color","associatedKeyword":"-","usage":"Descriptive","uniqueID":"7741124012283379855","displayable":false,"comparable":false,"identifier":"TEMPLE_COLOR_FACET","searchable":true,"facetable":false},{"storeDisplay":false,"values":[{"sequence":"1","value":"False","uniqueID":"7741124012284934128","unitOfMeasure":"","unitID":"","identifier":"False"}],"sequence":"36","name":"ENGRAVINGELIGIBLE","associatedKeyword":"-","usage":"Descriptive","uniqueID":"7741124012284296835","displayable":false,"comparable":false,"identifier":"ENGRAVINGELIGIBLE","searchable":false,"facetable":false},{"storeDisplay":false,"values":[{"sequence":"1","value":"Global","uniqueID":"7741124012283379067","unitOfMeasure":"","unitID":"","identifier":"Global"}],"sequence":"37","name":"Geo fit","associatedKeyword":"-","usage":"Descriptive","uniqueID":"7741124012283379869","displayable":false,"comparable":false,"identifier":"GEO_FIT","searchable":true,"facetable":false},{"storeDisplay":false,"values":[{"sequence":"1","value":"Collections","uniqueID":"7741124012283473371","unitOfMeasure":"","unitID":"","identifier":"Collections"}],"sequence":"38","name":"Range","associatedKeyword":"-","usage":"Descriptive","uniqueID":"7741124012283379871","displayable":false,"comparable":false,"identifier":"RANGE","searchable":false,"facetable":false}],"storeID":"715838934","numberOfSKUs":1,"partNumber":"0OV5432U__1680"},{"hasSingleSKU":true,"catalogEntryTypeCode":"ProductBean","associationType":"REPLACEMENT","parentCatalogGroupID":["3074457345616683318_3074457345616686169","3074457345616683368_3074457345616686688","3074457345616683368_3074457345616686699","3074457345616683368_3074457345616686700","3074457345616683368_3074457345616686703","3074457345616683368_3074457345616686704","3074457345616683368_3074457345616686705","3074457345616683368_3074457345616686712","3074457345616683368_3074457345616686713","3074457345616683368_3074457345616686714","3074457345616683368_3074457345616696673","3074457345616683368_3074457345616696675","3074457345616684418_3074457345616686688","3074457345616684418_3074457345616686699","3074457345616684418_3074457345616686700","3074457345616684418_3074457345616686703","3074457345616684418_3074457345616686704","3074457345616684418_3074457345616686705","3074457345616684418_3074457345616686712","3074457345616684418_3074457345616686713","3074457345616684418_3074457345616686714","3074457345616684418_3074457345616696673","3074457345616684418_3074457345616696675"],"uniqueID":"3074457345616762719","singleSKUCatalogEntryID":"3074457345616763237","sKUs":[{"hasSingleSKU":false,"catalogEntryTypeCode":"ItemBean","parentCatalogGroupID":["3074457345616683318_3074457345616686169","3074457345616683368_3074457345616686688","3074457345616683368_3074457345616686699","3074457345616683368_3074457345616686700","3074457345616683368_3074457345616686703","3074457345616683368_3074457345616686704","3074457345616683368_3074457345616686705","3074457345616683368_3074457345616686712","3074457345616683368_3074457345616686713","3074457345616683368_3074457345616686714","3074457345616683368_3074457345616696673","3074457345616683368_3074457345616696675","3074457345616684418_3074457345616686688","3074457345616684418_3074457345616686699","3074457345616684418_3074457345616686700","3074457345616684418_3074457345616686703","3074457345616684418_3074457345616686704","3074457345616684418_3074457345616686705","3074457345616684418_3074457345616686712","3074457345616684418_3074457345616686713","3074457345616684418_3074457345616686714","3074457345616684418_3074457345616696673","3074457345616684418_3074457345616696675"],"uniqueID":"3074457345616763237","resourceId":"http:\/\/lux-prdlv-src01.lux-ecomm.net:3737\/search\/resources\/store\/715839041\/productview\/byId\/3074457345616763237","price":[{"description":"L","value":"","usage":"Display","currency":"USD"},{"description":"O","value":"","usage":"Offer","currency":"USD"}],"thumbnail":"https:\/\/assets.oliverpeoples.com\/is\/image\/OliverPeoples\/827934439597_shad_fr.png?impolicy=OV_OpPlp","shortDescription":"OV5432U 1669 50-20","mfPartNumber_ntk":"0OV5432U","name":"OV5432U 1669 50-20","buyable":"true","storeID":"715838934","attributes":[{"storeDisplay":false,"values":[{"sequence":"316","value":"Standard","uniqueID":"7741124012283378442","unitOfMeasure":"","unitID":"","identifier":"Standard"}],"sequence":"1","name":"Size","usage":"Defining","uniqueID":"7741124012283379859","displayable":true,"comparable":false,"identifier":"MODEL_SIZE_DISPLAY","searchable":false,"facetable":false},{"storeDisplay":false,"values":[{"sequence":"1","value":"Demo Lens","uniqueID":"7741124012283379041","unitOfMeasure":"","unitID":"","identifier":"Demo Lens"}],"sequence":"3","name":"Lens treatment","usage":"Descriptive","uniqueID":"7741124012283379864","displayable":false,"comparable":false,"identifier":"LENS_TREATMENT","searchable":false,"facetable":false},{"storeDisplay":false,"values":[{"sequence":"1","value":"135","uniqueID":"7741124012283379032","unitOfMeasure":"","unitID":"","identifier":"135"}],"sequence":"1448","name":"Temple length","usage":"Descriptive","uniqueID":"7741124012283379863","displayable":false,"comparable":false,"identifier":"TEMPLE_LENGTH","searchable":false,"facetable":false},{"storeDisplay":false,"values":[{"sequence":"1","value":"Temple-functional-pins;logo-inlaid-logo-plaque;nosepads-universal-fitting","uniqueID":"7741124012284615259","unitOfMeasure":"","unitID":"","identifier":"Temple-functional-pins;logo-inlaid-logo-plaque;nosepads-universal-fitting"}],"sequence":"1448","name":"Features","usage":"Descriptive","uniqueID":"7741124012283379879","displayable":false,"comparable":false,"identifier":"FEATURES","searchable":false,"facetable":false},{"storeDisplay":false,"values":[{"sequence":"5","value":"20","uniqueID":"7741124012283379025","unitOfMeasure":"","unitID":"","identifier":"20"}],"sequence":"1448","name":"Lens bridge","usage":"Descriptive","uniqueID":"7741124012283379862","displayable":false,"comparable":false,"identifier":"LENS_BRIDGE","searchable":false,"facetable":false},{"storeDisplay":false,"values":[{"sequence":"1","value":"Demo Lens","uniqueID":"7741124012283379045","unitOfMeasure":"","unitID":"","identifier":"Demo Lens"}],"sequence":"1448","name":"Lens treatment","usage":"Descriptive","uniqueID":"7741124012283379865","displayable":false,"comparable":false,"identifier":"LENS_TREATMENT_FACET","searchable":true,"facetable":true},{"storeDisplay":false,"values":[{"sequence":"5","value":"OV5432U 1669 50-20","uniqueID":"7741124012284614978","unitOfMeasure":"","unitID":"","identifier":"OV5432U 1669 50-20"}],"sequence":"1448","name":"Displaysku","usage":"Descriptive","uniqueID":"7741124012283379878","displayable":false,"comparable":false,"identifier":"DISPLAYSKU","searchable":false,"facetable":false},{"storeDisplay":false,"values":[{"sequence":"1","value":"160","uniqueID":"7741124012283379018","unitOfMeasure":"","unitID":"","identifier":"160"}],"sequence":"1448","name":"Grossweight","usage":"Descriptive","uniqueID":"7741124012283379861","displayable":false,"comparable":false,"identifier":"GROSSWEIGHT","searchable":false,"facetable":false},{"storeDisplay":false,"values":[{"sequence":"1","value":"Zpfn","uniqueID":"7741124012283379074","unitOfMeasure":"","unitID":"","identifier":"Zpfn"}],"sequence":"1448","name":"Materialtype","usage":"Descriptive","uniqueID":"7741124012283379872","displayable":false,"comparable":false,"identifier":"MATERIALTYPE","searchable":false,"facetable":false},{"storeDisplay":false,"values":[{"sequence":"2","value":"50","uniqueID":"7741124012283378429","unitOfMeasure":"","unitID":"","identifier":"50"}],"sequence":"1448","name":"Model size","usage":"Descriptive","uniqueID":"7741124012283379858","displayable":false,"comparable":false,"identifier":"MODEL_SIZE","searchable":false,"facetable":false},{"storeDisplay":false,"values":[{"sequence":"3","value":"1669 50","uniqueID":"7741124012284453484","unitOfMeasure":"","unitID":"","identifier":"1669 50"}],"sequence":"1448","name":"Grid Value","usage":"Descriptive","uniqueID":"7741124012283379860","displayable":false,"comparable":false,"identifier":"GRID VALUE","searchable":false,"facetable":false}],"partNumber":"827934439597"}],"resourceId":"http:\/\/lux-prdlv-src01.lux-ecomm.net:3737\/search\/resources\/store\/715839041\/productview\/byId\/3074457345616762719","price":[{"description":"L","value":"","usage":"Display","currency":"USD"},{"description":"O","value":"","usage":"Offer","currency":"USD"}],"thumbnail":"https:\/\/assets.oliverpeoples.com\/is\/image\/OliverPeoples\/827934439597_shad_fr.png?impolicy=OV_OpPlp","shortDescription":"OV5432U","mfPartNumber_ntk":"0OV5432U","name":"OV5432U","buyable":"true","quantity":1,"attributes":[{"storeDisplay":false,"values":[{"sequence":"2","value":"OV5432U","uniqueID":"7741124012284615228","unitOfMeasure":"","unitID":"","identifier":"OV5432U"}],"sequence":"0","name":"Model code display","associatedKeyword":"-","usage":"Descriptive","uniqueID":"7741124012283379873","displayable":true,"comparable":false,"identifier":"MODEL_CODE_DISPLAY","searchable":false,"facetable":false},{"storeDisplay":false,"values":[{"sequence":"316","value":"Standard","uniqueID":"7741124012283378442","unitOfMeasure":"","unitID":"","identifier":"Standard"}],"sequence":"1","name":"Size","associatedKeyword":"-","usage":"Defining","uniqueID":"7741124012283379859","displayable":true,"comparable":false,"identifier":"MODEL_SIZE_DISPLAY","searchable":false,"facetable":false},{"storeDisplay":false,"values":[{"sequence":"3","value":"Black Diamond","uniqueID":"7741124012283944616","unitOfMeasure":"","unitID":"","identifier":"Black Diamond"}],"sequence":"1","name":"Front color","associatedKeyword":"-","usage":"Descriptive","uniqueID":"7741124012283379839","displayable":true,"comparable":false,"identifier":"FRONT_COLOR","searchable":false,"facetable":false},{"storeDisplay":false,"values":[{"sequence":"1","value":"201910","uniqueID":"7741124012284614907","unitOfMeasure":"","unitID":"","identifier":"201910"}],"sequence":"1","name":"Collection","associatedKeyword":"-","usage":"Descriptive","uniqueID":"7741124012283379835","displayable":false,"comparable":false,"identifier":"COLLECTION","searchable":true,"facetable":false},{"storeDisplay":false,"values":[{"sequence":"3","value":"Square","uniqueID":"7741124012283379053","unitOfMeasure":"","unitID":"","identifier":"Square"}],"sequence":"2","name":"Frame shape","associatedKeyword":"-","usage":"Descriptive","uniqueID":"7741124012283379867","displayable":false,"comparable":false,"identifier":"FRAME_SHAPE","searchable":false,"facetable":false},{"storeDisplay":false,"values":[{"sequence":"1","value":"Demo Lens","uniqueID":"7741124012283377882","unitOfMeasure":"","unitID":"","identifier":"Demo Lens"}],"sequence":"2","name":"Lens color","associatedKeyword":"-","usage":"Descriptive","uniqueID":"7741124012283379846","displayable":true,"comparable":false,"identifier":"LENS_COLOR","searchable":false,"facetable":false},{"storeDisplay":false,"values":[{"sequence":"0","value":"0","uniqueID":"0","unitOfMeasure":"","unitID":"","identifier":"0"}],"sequence":"3","name":"Lens color","associatedKeyword":"-","usage":"Descriptive","uniqueID":"7741124012283379845","displayable":false,"comparable":false,"identifier":"LENS_COLOR_FACET","searchable":true,"facetable":true},{"storeDisplay":false,"values":[{"sequence":"1","value":"Demo Lens","uniqueID":"7741124012283379041","unitOfMeasure":"","unitID":"","identifier":"Demo Lens"}],"sequence":"3","name":"Lens treatment","associatedKeyword":"-","usage":"Descriptive","uniqueID":"7741124012283379864","displayable":false,"comparable":false,"identifier":"LENS_TREATMENT","searchable":false,"facetable":false},{"storeDisplay":false,"values":[{"sequence":"1","value":"empty","uniqueID":"7741124012283377916","unitOfMeasure":"","unitID":"","identifier":"empty"}],"sequence":"4","name":"New releases","associatedKeyword":"-","usage":"Descriptive","uniqueID":"7741124012283379849","displayable":false,"comparable":false,"identifier":"NEWRELEASES","searchable":true,"facetable":false},{"storeDisplay":false,"values":[{"sequence":"4","value":"Brisdon is a 1960\u2019s inspired Optical frame influenced by the bold acetate styles classically worn by Michael Caine and is reinterpreted for the modern man. The rectangular design lends itself to the uniquely constructed endpiece where the frame front","uniqueID":"7741124012284615275","unitOfMeasure":"","unitID":"","identifier":"Brisdon is a 1960\u2019s inspired Optical frame influenced by the bold acetate styles classically worn by Michael Caine and is reinterpreted for the modern man. The rectangular design lends itself to the uniquely constructed endpiece where the frame front"}],"sequence":"5","name":"Design Dna","associatedKeyword":"-","usage":"Descriptive","uniqueID":"7741124012283379883","displayable":false,"comparable":false,"identifier":"DESIGN DNA","searchable":false,"facetable":false},{"storeDisplay":false,"values":[{"sequence":"1","value":"Acetate","uniqueID":"7741124012283377366","unitOfMeasure":"","unitID":"","identifier":"Acetate"}],"sequence":"6","name":"Frame material","associatedKeyword":"-","usage":"Descriptive","uniqueID":"7741124012283379837","displayable":true,"comparable":false,"identifier":"FRAMEMATERIAL","searchable":false,"facetable":false},{"storeDisplay":false,"values":[{"sequence":"4","value":"1669","uniqueID":"7741124012284615160","unitOfMeasure":"","unitID":"","identifier":"1669"}],"sequence":"7","name":"Clen","associatedKeyword":"-","usage":"Descriptive","uniqueID":"7741124012283379844","displayable":false,"comparable":false,"identifier":"CLEN","searchable":false,"facetable":false},{"storeDisplay":false,"values":[{"sequence":"1","value":"Acetate","uniqueID":"7741124012283377370","unitOfMeasure":"","unitID":"","identifier":"Acetate"}],"sequence":"8","name":"Frame material","associatedKeyword":"-","usage":"Descriptive","uniqueID":"7741124012283379838","displayable":false,"comparable":false,"identifier":"FRAMEMATERIAL_FACET","searchable":true,"facetable":true},{"storeDisplay":false,"values":[{"sequence":"1","value":"1","uniqueID":"7741124012284932835","unitOfMeasure":"","unitID":"","identifier":"1"}],"sequence":"8","name":"PLACEHOLDER_SIZE","associatedKeyword":"-","usage":"Descriptive","uniqueID":"7741124012284296836","displayable":true,"comparable":false,"identifier":"PLACEHOLDER_SIZE","searchable":false,"facetable":false},{"storeDisplay":false,"values":[{"sequence":"1","value":"Black Diamond","uniqueID":"7741124012283944692","unitOfMeasure":"","unitID":"","identifier":"Black Diamond"}],"sequence":"9","name":"Temple color","associatedKeyword":"-","usage":"Descriptive","uniqueID":"7741124012283379854","displayable":false,"comparable":false,"identifier":"TEMPLE_COLOR","searchable":false,"facetable":false},{"storeDisplay":false,"values":[{"sequence":"1","value":"False","uniqueID":"7741124012283944664","unitOfMeasure":"","unitID":"","identifier":"False"}],"sequence":"10","name":"Limited edition","associatedKeyword":"-","usage":"Descriptive","uniqueID":"7741124012283379847","displayable":false,"comparable":false,"identifier":"LIMITED_EDITION","searchable":false,"facetable":false},{"storeDisplay":false,"values":[{"sequence":"1","value":"Italy","uniqueID":"7741124012284933862","unitOfMeasure":"","unitID":"","identifier":"Italy"}],"sequence":"10","name":"Made in","associatedKeyword":"-","usage":"Descriptive","uniqueID":"7741124012283379848","displayable":true,"comparable":false,"identifier":"MADEIN","searchable":false,"facetable":false},{"storeDisplay":false,"values":[{"sequence":"5","value":"109500","uniqueID":"7741124012285231746","unitOfMeasure":"","unitID":"","identifier":"109500"}],"sequence":"12","name":"Sequence","associatedKeyword":"-","usage":"Descriptive","uniqueID":"7741124012283379881","displayable":false,"comparable":false,"identifier":"SEQUENCE","searchable":true,"facetable":false},{"storeDisplay":false,"values":[{"sequence":"2","value":"Unisex","uniqueID":"7741124012283377735","unitOfMeasure":"","unitID":"","identifier":"Unisex"}],"sequence":"13","name":"Gender","associatedKeyword":"-","usage":"Descriptive","uniqueID":"7741124012283379843","displayable":false,"comparable":false,"identifier":"GENDER","searchable":true,"facetable":true},{"storeDisplay":false,"values":[{"sequence":"1","value":"Grey","uniqueID":"7741124012283377728","unitOfMeasure":"","unitID":"","identifier":"Grey"}],"sequence":"14","name":"Front inner color facet","associatedKeyword":"-","usage":"Descriptive","uniqueID":"7741124012283379842","displayable":false,"comparable":false,"identifier":"FRONT_INNER_COLOR_FACET","searchable":true,"facetable":false},{"storeDisplay":false,"values":[{"sequence":"2","value":"Brisdon","uniqueID":"7741124012285468754","unitOfMeasure":"","unitID":"","identifier":"Brisdon"}],"sequence":"15","name":"Modelname","associatedKeyword":"-","usage":"Descriptive","uniqueID":"7741124012283379853","displayable":false,"comparable":false,"identifier":"MODELNAME","searchable":true,"facetable":false},{"storeDisplay":false,"values":[{"sequence":"1","value":"False","uniqueID":"7741124012283377364","unitOfMeasure":"","unitID":"","identifier":"False"}],"sequence":"16","name":"Exclusive","associatedKeyword":"-","usage":"Descriptive","uniqueID":"7741124012283379836","displayable":false,"comparable":false,"identifier":"EXCLUSIVE","searchable":true,"facetable":true},{"storeDisplay":false,"values":[{"sequence":"1","value":"Full Rim","uniqueID":"7741124012283379070","unitOfMeasure":"","unitID":"","identifier":"Full Rim"}],"sequence":"17","name":"Frame Type","associatedKeyword":"-","usage":"Descriptive","uniqueID":"7741124012283379870","displayable":false,"comparable":false,"identifier":"FRAMETYPE","searchable":true,"facetable":true},{"storeDisplay":false,"values":[{"sequence":"1","value":"Grey","uniqueID":"7741124012283377548","unitOfMeasure":"","unitID":"","identifier":"Grey"}],"sequence":"18","name":"Front color","associatedKeyword":"-","usage":"Descriptive","uniqueID":"7741124012283379840","displayable":false,"comparable":false,"identifier":"FRONT_COLOR_FACET","searchable":true,"facetable":true},{"storeDisplay":false,"values":[{"sequence":"3","value":"Square","uniqueID":"7741124012283379062","unitOfMeasure":"","unitID":"","identifier":"Square"}],"sequence":"20","name":"Frame shape","associatedKeyword":"-","usage":"Descriptive","uniqueID":"7741124012283379868","displayable":false,"comparable":false,"identifier":"FRAME_SHAPE_FACET","searchable":true,"facetable":true},{"storeDisplay":false,"values":[{"sequence":"0","value":"0","uniqueID":"0","unitOfMeasure":"","unitID":"","identifier":"0"}],"sequence":"21","name":"Notainformativa","associatedKeyword":"-","usage":"Descriptive","uniqueID":"7741124012283379850","displayable":false,"comparable":false,"identifier":"NOTAINFORMATIVA","searchable":false,"facetable":false},{"storeDisplay":false,"values":[{"sequence":"0","value":"0","uniqueID":"0","unitOfMeasure":"","unitID":"","identifier":"0"}],"sequence":"22","name":"Polarized","associatedKeyword":"-","usage":"Descriptive","uniqueID":"7741124012283379852","displayable":false,"comparable":false,"identifier":"POLARIZED","searchable":true,"facetable":true},{"storeDisplay":false,"values":[{"sequence":"1","value":"False","uniqueID":"7741124012283377923","unitOfMeasure":"","unitID":"","identifier":"False"}],"sequence":"23","name":"Onsale","associatedKeyword":"-","usage":"Descriptive","uniqueID":"7741124012283379851","displayable":false,"comparable":false,"identifier":"ONSALE","searchable":false,"facetable":false},{"storeDisplay":false,"values":[{"sequence":"2","value":"Institutional-Optical","uniqueID":"7741124012283484340","unitOfMeasure":"","unitID":"","identifier":"Institutional-Optical"}],"sequence":"25","name":"Case","associatedKeyword":"-","usage":"Descriptive","uniqueID":"7741124012283439835","displayable":false,"comparable":false,"identifier":"CASE","searchable":true,"facetable":true},{"storeDisplay":false,"values":[{"sequence":"1","value":"Temple-functional-pins;logo-inlaid-logo-plaque;nosepads-universal-fitting","uniqueID":"7741124012284615259","unitOfMeasure":"","unitID":"","identifier":"Temple-functional-pins;logo-inlaid-logo-plaque;nosepads-universal-fitting"}],"sequence":"25","name":"Features","associatedKeyword":"-","usage":"Descriptive","uniqueID":"7741124012283379879","displayable":false,"comparable":false,"identifier":"FEATURES","searchable":false,"facetable":false},{"storeDisplay":false,"values":[{"sequence":"1","value":"False","uniqueID":"7741124012283379049","unitOfMeasure":"","unitID":"","identifier":"False"}],"sequence":"26","name":"Foldable","associatedKeyword":"-","usage":"Descriptive","uniqueID":"7741124012283379866","displayable":false,"comparable":false,"identifier":"FOLDABLE","searchable":false,"facetable":false},{"storeDisplay":false,"values":[{"sequence":"4","value":"Grey","uniqueID":"7741124012283378416","unitOfMeasure":"","unitID":"","identifier":"Grey"}],"sequence":"27","name":"Temple inner color facet","associatedKeyword":"-","usage":"Descriptive","uniqueID":"7741124012283379857","displayable":false,"comparable":false,"identifier":"TEMPLE_INNER_COLOR_FACET","searchable":true,"facetable":false},{"storeDisplay":false,"values":[{"sequence":"3","value":"Brisdon","uniqueID":"7741124012284615240","unitOfMeasure":"","unitID":"","identifier":"Brisdon"}],"sequence":"28","name":"Model family","associatedKeyword":"-","usage":"Descriptive","uniqueID":"7741124012283379874","displayable":false,"comparable":false,"identifier":"MODEL_FAMILY","searchable":true,"facetable":false},{"storeDisplay":false,"values":[{"sequence":"1","value":"Optical","uniqueID":"7741124012283379214","unitOfMeasure":"","unitID":"","identifier":"Optical"}],"sequence":"29","name":"Producttype","associatedKeyword":"-","usage":"Descriptive","uniqueID":"7741124012283379876","displayable":false,"comparable":false,"identifier":"PRODUCTTYPE","searchable":true,"facetable":false},{"storeDisplay":false,"values":[{"sequence":"3","value":"Black Diamond","uniqueID":"7741124012283944637","unitOfMeasure":"","unitID":"","identifier":"Black Diamond"}],"sequence":"31","name":"Front inner color","associatedKeyword":"-","usage":"Descriptive","uniqueID":"7741124012283379841","displayable":false,"comparable":false,"identifier":"FRONT_INNER_COLOR","searchable":false,"facetable":false},{"storeDisplay":false,"values":[{"sequence":"4","value":"Black Diamond","uniqueID":"7741124012283944712","unitOfMeasure":"","unitID":"","identifier":"Black Diamond"}],"sequence":"32","name":"Temple inner color","associatedKeyword":"-","usage":"Descriptive","uniqueID":"7741124012283379856","displayable":false,"comparable":false,"identifier":"TEMPLE_INNER_COLOR","searchable":false,"facetable":false},{"storeDisplay":false,"values":[{"sequence":"1","value":"False","uniqueID":"7741124012283379212","unitOfMeasure":"","unitID":"","identifier":"False"}],"sequence":"33","name":"Noreturn","associatedKeyword":"-","usage":"Descriptive","uniqueID":"7741124012283379875","displayable":false,"comparable":false,"identifier":"NORETURN","searchable":false,"facetable":false},{"storeDisplay":false,"values":[{"sequence":"4","value":"Grey","uniqueID":"7741124012283378232","unitOfMeasure":"","unitID":"","identifier":"Grey"}],"sequence":"35","name":"Temple color","associatedKeyword":"-","usage":"Descriptive","uniqueID":"7741124012283379855","displayable":false,"comparable":false,"identifier":"TEMPLE_COLOR_FACET","searchable":true,"facetable":false},{"storeDisplay":false,"values":[{"sequence":"1","value":"False","uniqueID":"7741124012284934128","unitOfMeasure":"","unitID":"","identifier":"False"}],"sequence":"36","name":"ENGRAVINGELIGIBLE","associatedKeyword":"-","usage":"Descriptive","uniqueID":"7741124012284296835","displayable":false,"comparable":false,"identifier":"ENGRAVINGELIGIBLE","searchable":false,"facetable":false},{"storeDisplay":false,"values":[{"sequence":"1","value":"Global","uniqueID":"7741124012283379067","unitOfMeasure":"","unitID":"","identifier":"Global"}],"sequence":"37","name":"Geo fit","associatedKeyword":"-","usage":"Descriptive","uniqueID":"7741124012283379869","displayable":false,"comparable":false,"identifier":"GEO_FIT","searchable":true,"facetable":false},{"storeDisplay":false,"values":[{"sequence":"1","value":"Collections","uniqueID":"7741124012283473371","unitOfMeasure":"","unitID":"","identifier":"Collections"}],"sequence":"38","name":"Range","associatedKeyword":"-","usage":"Descriptive","uniqueID":"7741124012283379871","displayable":false,"comparable":false,"identifier":"RANGE","searchable":false,"facetable":false}],"storeID":"715838934","numberOfSKUs":1,"partNumber":"0OV5432U__1669"}],"fullImage":"https:\/\/assets.oliverpeoples.com\/is\/image\/OliverPeoples\/827934439610_shad_fr.png?impolicy=OV_OpPdpLarge&bg=f7f7f7","resourceId":"http:\/\/lux-prdlv-src01.lux-ecomm.net:3737\/search\/resources\/store\/715839041\/productview\/byId\/3074457345616762720","price":[{"description":"L","value":"","usage":"Display","currency":"USD"},{"description":"O","value":"","usage":"Offer","currency":"USD"}],"thumbnail":"https:\/\/assets.oliverpeoples.com\/is\/image\/OliverPeoples\/827934439610_shad_fr.png?impolicy=OV_OpPlp","shortDescription":"OV5432U","mfPartNumber_ntk":"0OV5432U","name":"OV5432U","longDescription":"OV5432U","buyable":"true","storeID":"715838934","attributes":[{"storeDisplay":false,"values":[{"sequence":"2","value":"OV5432U","uniqueID":"7741124012284615228","unitOfMeasure":"","unitID":"","identifier":"OV5432U"}],"sequence":"0","name":"Model code display","associatedKeyword":"-","usage":"Descriptive","uniqueID":"7741124012283379873","displayable":true,"comparable":false,"identifier":"MODEL_CODE_DISPLAY","searchable":false,"facetable":false},{"storeDisplay":false,"values":[{"sequence":"1","value":"201910","uniqueID":"7741124012284614907","unitOfMeasure":"","unitID":"","identifier":"201910"}],"sequence":"1","name":"Collection","associatedKeyword":"-","usage":"Descriptive","uniqueID":"7741124012283379835","displayable":false,"comparable":false,"identifier":"COLLECTION","searchable":true,"facetable":false},{"storeDisplay":false,"values":[{"sequence":"316","value":"Standard","uniqueID":"7741124012283378442","unitOfMeasure":"","unitID":"","identifier":"Standard"}],"sequence":"1","name":"Size","associatedKeyword":"-","usage":"Defining","uniqueID":"7741124012283379859","displayable":true,"comparable":false,"identifier":"MODEL_SIZE_DISPLAY","searchable":false,"facetable":false},{"storeDisplay":false,"values":[{"sequence":"3","value":"Black","uniqueID":"7741124012283377375","unitOfMeasure":"","unitID":"","identifier":"Black"}],"sequence":"1","name":"Front color","associatedKeyword":"-","usage":"Descriptive","uniqueID":"7741124012283379839","displayable":true,"comparable":false,"identifier":"FRONT_COLOR","searchable":false,"facetable":false},{"storeDisplay":false,"values":[{"sequence":"1","value":"Demo Lens","uniqueID":"7741124012283377882","unitOfMeasure":"","unitID":"","identifier":"Demo Lens"}],"sequence":"2","name":"Lens color","associatedKeyword":"-","usage":"Descriptive","uniqueID":"7741124012283379846","displayable":true,"comparable":false,"identifier":"LENS_COLOR","searchable":false,"facetable":false},{"storeDisplay":false,"values":[{"sequence":"3","value":"Square","uniqueID":"7741124012283379053","unitOfMeasure":"","unitID":"","identifier":"Square"}],"sequence":"2","name":"Frame shape","associatedKeyword":"-","usage":"Descriptive","uniqueID":"7741124012283379867","displayable":false,"comparable":false,"identifier":"FRAME_SHAPE","searchable":false,"facetable":false},{"storeDisplay":false,"values":[{"sequence":"1","value":"Demo Lens","uniqueID":"7741124012283379041","unitOfMeasure":"","unitID":"","identifier":"Demo Lens"}],"sequence":"3","name":"Lens treatment","associatedKeyword":"-","usage":"Descriptive","uniqueID":"7741124012283379864","displayable":false,"comparable":false,"identifier":"LENS_TREATMENT","searchable":false,"facetable":false},{"storeDisplay":false,"values":[{"sequence":"0","value":"0","uniqueID":"0","unitOfMeasure":"","unitID":"","identifier":"0"}],"sequence":"3","name":"Lens color","associatedKeyword":"-","usage":"Descriptive","uniqueID":"7741124012283379845","displayable":false,"comparable":false,"identifier":"LENS_COLOR_FACET","searchable":true,"facetable":true},{"storeDisplay":false,"values":[{"sequence":"1","value":"empty","uniqueID":"7741124012283377916","unitOfMeasure":"","unitID":"","identifier":"empty"}],"sequence":"4","name":"New releases","associatedKeyword":"-","usage":"Descriptive","uniqueID":"7741124012283379849","displayable":false,"comparable":false,"identifier":"NEWRELEASES","searchable":true,"facetable":false},{"storeDisplay":false,"values":[{"sequence":"4","value":"Brisdon is a 1960\u2019s inspired Optical frame influenced by the bold acetate styles classically worn by Michael Caine and is reinterpreted for the modern man. The rectangular design lends itself to the uniquely constructed endpiece where the frame front","uniqueID":"7741124012284615275","unitOfMeasure":"","unitID":"","identifier":"Brisdon is a 1960\u2019s inspired Optical frame influenced by the bold acetate styles classically worn by Michael Caine and is reinterpreted for the modern man. The rectangular design lends itself to the uniquely constructed endpiece where the frame front"}],"sequence":"5","name":"Design Dna","associatedKeyword":"-","usage":"Descriptive","uniqueID":"7741124012283379883","displayable":false,"comparable":false,"identifier":"DESIGN DNA","searchable":false,"facetable":false},{"storeDisplay":false,"values":[{"sequence":"1","value":"Acetate","uniqueID":"7741124012283377366","unitOfMeasure":"","unitID":"","identifier":"Acetate"}],"sequence":"6","name":"Frame material","associatedKeyword":"-","usage":"Descriptive","uniqueID":"7741124012283379837","displayable":true,"comparable":false,"identifier":"FRAMEMATERIAL","searchable":false,"facetable":false},{"storeDisplay":false,"values":[{"sequence":"3","value":"1005","uniqueID":"7741124012284615144","unitOfMeasure":"","unitID":"","identifier":"1005"}],"sequence":"7","name":"Clen","associatedKeyword":"-","usage":"Descriptive","uniqueID":"7741124012283379844","displayable":false,"comparable":false,"identifier":"CLEN","searchable":false,"facetable":false},{"storeDisplay":false,"values":[{"sequence":"1","value":"Acetate","uniqueID":"7741124012283377370","unitOfMeasure":"","unitID":"","identifier":"Acetate"}],"sequence":"8","name":"Frame material","associatedKeyword":"-","usage":"Descriptive","uniqueID":"7741124012283379838","displayable":false,"comparable":false,"identifier":"FRAMEMATERIAL_FACET","searchable":true,"facetable":true},{"storeDisplay":false,"values":[{"sequence":"1","value":"1","uniqueID":"7741124012284932835","unitOfMeasure":"","unitID":"","identifier":"1"}],"sequence":"8","name":"PLACEHOLDER_SIZE","associatedKeyword":"-","usage":"Descriptive","uniqueID":"7741124012284296836","displayable":true,"comparable":false,"identifier":"PLACEHOLDER_SIZE","searchable":false,"facetable":false},{"storeDisplay":false,"values":[{"sequence":"4","value":"Black","uniqueID":"7741124012283378059","unitOfMeasure":"","unitID":"","identifier":"Black"}],"sequence":"9","name":"Temple color","associatedKeyword":"-","usage":"Descriptive","uniqueID":"7741124012283379854","displayable":false,"comparable":false,"identifier":"TEMPLE_COLOR","searchable":false,"facetable":false},{"storeDisplay":false,"values":[{"sequence":"1","value":"Italy","uniqueID":"7741124012284933862","unitOfMeasure":"","unitID":"","identifier":"Italy"}],"sequence":"10","name":"Made in","associatedKeyword":"-","usage":"Descriptive","uniqueID":"7741124012283379848","displayable":true,"comparable":false,"identifier":"MADEIN","searchable":false,"facetable":false},{"storeDisplay":false,"values":[{"sequence":"1","value":"False","uniqueID":"7741124012283944664","unitOfMeasure":"","unitID":"","identifier":"False"}],"sequence":"10","name":"Limited edition","associatedKeyword":"-","usage":"Descriptive","uniqueID":"7741124012283379847","displayable":false,"comparable":false,"identifier":"LIMITED_EDITION","searchable":false,"facetable":false},{"storeDisplay":false,"values":[{"sequence":"5","value":"109300","uniqueID":"7741124012285231813","unitOfMeasure":"","unitID":"","identifier":"109300"}],"sequence":"12","name":"Sequence","associatedKeyword":"-","usage":"Descriptive","uniqueID":"7741124012283379881","displayable":false,"comparable":false,"identifier":"SEQUENCE","searchable":true,"facetable":false},{"storeDisplay":false,"values":[{"sequence":"2","value":"Unisex","uniqueID":"7741124012283377735","unitOfMeasure":"","unitID":"","identifier":"Unisex"}],"sequence":"13","name":"Gender","associatedKeyword":"-","usage":"Descriptive","uniqueID":"7741124012283379843","displayable":false,"comparable":false,"identifier":"GENDER","searchable":true,"facetable":true},{"storeDisplay":false,"values":[{"sequence":"4","value":"Black","uniqueID":"7741124012283377714","unitOfMeasure":"","unitID":"","identifier":"Black"}],"sequence":"14","name":"Front inner color facet","associatedKeyword":"-","usage":"Descriptive","uniqueID":"7741124012283379842","displayable":false,"comparable":false,"identifier":"FRONT_INNER_COLOR_FACET","searchable":true,"facetable":false},{"storeDisplay":false,"values":[{"sequence":"2","value":"Brisdon","uniqueID":"7741124012285468754","unitOfMeasure":"","unitID":"","identifier":"Brisdon"}],"sequence":"15","name":"Modelname","associatedKeyword":"-","usage":"Descriptive","uniqueID":"7741124012283379853","displayable":false,"comparable":false,"identifier":"MODELNAME","searchable":true,"facetable":false},{"storeDisplay":false,"values":[{"sequence":"1","value":"False","uniqueID":"7741124012283377364","unitOfMeasure":"","unitID":"","identifier":"False"}],"sequence":"16","name":"Exclusive","associatedKeyword":"-","usage":"Descriptive","uniqueID":"7741124012283379836","displayable":false,"comparable":false,"identifier":"EXCLUSIVE","searchable":true,"facetable":true},{"storeDisplay":false,"values":[{"sequence":"1","value":"Full Rim","uniqueID":"7741124012283379070","unitOfMeasure":"","unitID":"","identifier":"Full Rim"}],"sequence":"17","name":"Frame Type","associatedKeyword":"-","usage":"Descriptive","uniqueID":"7741124012283379870","displayable":false,"comparable":false,"identifier":"FRAMETYPE","searchable":true,"facetable":true},{"storeDisplay":false,"values":[{"sequence":"4","value":"Black","uniqueID":"7741124012283377534","unitOfMeasure":"","unitID":"","identifier":"Black"}],"sequence":"18","name":"Front color","associatedKeyword":"-","usage":"Descriptive","uniqueID":"7741124012283379840","displayable":false,"comparable":false,"identifier":"FRONT_COLOR_FACET","searchable":true,"facetable":true},{"storeDisplay":false,"values":[{"sequence":"3","value":"Square","uniqueID":"7741124012283379062","unitOfMeasure":"","unitID":"","identifier":"Square"}],"sequence":"20","name":"Frame shape","associatedKeyword":"-","usage":"Descriptive","uniqueID":"7741124012283379868","displayable":false,"comparable":false,"identifier":"FRAME_SHAPE_FACET","searchable":true,"facetable":true},{"storeDisplay":false,"values":[{"sequence":"0","value":"0","uniqueID":"0","unitOfMeasure":"","unitID":"","identifier":"0"}],"sequence":"21","name":"Notainformativa","associatedKeyword":"-","usage":"Descriptive","uniqueID":"7741124012283379850","displayable":false,"comparable":false,"identifier":"NOTAINFORMATIVA","searchable":false,"facetable":false},{"storeDisplay":false,"values":[{"sequence":"0","value":"0","uniqueID":"0","unitOfMeasure":"","unitID":"","identifier":"0"}],"sequence":"22","name":"Polarized","associatedKeyword":"-","usage":"Descriptive","uniqueID":"7741124012283379852","displayable":false,"comparable":false,"identifier":"POLARIZED","searchable":true,"facetable":true},{"storeDisplay":false,"values":[{"sequence":"1","value":"False","uniqueID":"7741124012283377923","unitOfMeasure":"","unitID":"","identifier":"False"}],"sequence":"23","name":"Onsale","associatedKeyword":"-","usage":"Descriptive","uniqueID":"7741124012283379851","displayable":false,"comparable":false,"identifier":"ONSALE","searchable":false,"facetable":false},{"storeDisplay":false,"values":[{"sequence":"2","value":"Institutional-Optical","uniqueID":"7741124012283484340","unitOfMeasure":"","unitID":"","identifier":"Institutional-Optical"}],"sequence":"25","name":"Case","associatedKeyword":"-","usage":"Descriptive","uniqueID":"7741124012283439835","displayable":false,"comparable":false,"identifier":"CASE","searchable":true,"facetable":true},{"storeDisplay":false,"values":[{"sequence":"1","value":"Temple-functional-pins;logo-inlaid-logo-plaque;nosepads-universal-fitting","uniqueID":"7741124012284615259","unitOfMeasure":"","unitID":"","identifier":"Temple-functional-pins;logo-inlaid-logo-plaque;nosepads-universal-fitting"}],"sequence":"25","name":"Features","associatedKeyword":"-","usage":"Descriptive","uniqueID":"7741124012283379879","displayable":false,"comparable":false,"identifier":"FEATURES","searchable":false,"facetable":false},{"storeDisplay":false,"values":[{"sequence":"1","value":"False","uniqueID":"7741124012283379049","unitOfMeasure":"","unitID":"","identifier":"False"}],"sequence":"26","name":"Foldable","associatedKeyword":"-","usage":"Descriptive","uniqueID":"7741124012283379866","displayable":false,"comparable":false,"identifier":"FOLDABLE","searchable":false,"facetable":false},{"storeDisplay":false,"values":[{"sequence":"3","value":"Black","uniqueID":"7741124012283378399","unitOfMeasure":"","unitID":"","identifier":"Black"}],"sequence":"27","name":"Temple inner color facet","associatedKeyword":"-","usage":"Descriptive","uniqueID":"7741124012283379857","displayable":false,"comparable":false,"identifier":"TEMPLE_INNER_COLOR_FACET","searchable":true,"facetable":false},{"storeDisplay":false,"values":[{"sequence":"3","value":"Brisdon","uniqueID":"7741124012284615240","unitOfMeasure":"","unitID":"","identifier":"Brisdon"}],"sequence":"28","name":"Model family","associatedKeyword":"-","usage":"Descriptive","uniqueID":"7741124012283379874","displayable":false,"comparable":false,"identifier":"MODEL_FAMILY","searchable":true,"facetable":false},{"storeDisplay":false,"values":[{"sequence":"1","value":"Optical","uniqueID":"7741124012283379214","unitOfMeasure":"","unitID":"","identifier":"Optical"}],"sequence":"29","name":"Producttype","associatedKeyword":"-","usage":"Descriptive","uniqueID":"7741124012283379876","displayable":false,"comparable":false,"identifier":"PRODUCTTYPE","searchable":true,"facetable":false},{"storeDisplay":false,"values":[{"sequence":"3","value":"Black","uniqueID":"7741124012283377555","unitOfMeasure":"","unitID":"","identifier":"Black"}],"sequence":"31","name":"Front inner color","associatedKeyword":"-","usage":"Descriptive","uniqueID":"7741124012283379841","displayable":false,"comparable":false,"identifier":"FRONT_INNER_COLOR","searchable":false,"facetable":false},{"storeDisplay":false,"values":[{"sequence":"4","value":"Black","uniqueID":"7741124012283378242","unitOfMeasure":"","unitID":"","identifier":"Black"}],"sequence":"32","name":"Temple inner color","associatedKeyword":"-","usage":"Descriptive","uniqueID":"7741124012283379856","displayable":false,"comparable":false,"identifier":"TEMPLE_INNER_COLOR","searchable":false,"facetable":false},{"storeDisplay":false,"values":[{"sequence":"1","value":"False","uniqueID":"7741124012283379212","unitOfMeasure":"","unitID":"","identifier":"False"}],"sequence":"33","name":"Noreturn","associatedKeyword":"-","usage":"Descriptive","uniqueID":"7741124012283379875","displayable":false,"comparable":false,"identifier":"NORETURN","searchable":false,"facetable":false},{"storeDisplay":false,"values":[{"sequence":"3","value":"Black","uniqueID":"7741124012283378216","unitOfMeasure":"","unitID":"","identifier":"Black"}],"sequence":"35","name":"Temple color","associatedKeyword":"-","usage":"Descriptive","uniqueID":"7741124012283379855","displayable":false,"comparable":false,"identifier":"TEMPLE_COLOR_FACET","searchable":true,"facetable":false},{"storeDisplay":false,"values":[{"sequence":"1","value":"False","uniqueID":"7741124012284934128","unitOfMeasure":"","unitID":"","identifier":"False"}],"sequence":"36","name":"ENGRAVINGELIGIBLE","associatedKeyword":"-","usage":"Descriptive","uniqueID":"7741124012284296835","displayable":false,"comparable":false,"identifier":"ENGRAVINGELIGIBLE","searchable":false,"facetable":false},{"storeDisplay":false,"values":[{"sequence":"1","value":"Global","uniqueID":"7741124012283379067","unitOfMeasure":"","unitID":"","identifier":"Global"}],"sequence":"37","name":"Geo fit","associatedKeyword":"-","usage":"Descriptive","uniqueID":"7741124012283379869","displayable":false,"comparable":false,"identifier":"GEO_FIT","searchable":true,"facetable":false},{"storeDisplay":false,"values":[{"sequence":"1","value":"Collections","uniqueID":"7741124012283473371","unitOfMeasure":"","unitID":"","identifier":"Collections"}],"sequence":"38","name":"Range","associatedKeyword":"-","usage":"Descriptive","uniqueID":"7741124012283379871","displayable":false,"comparable":false,"identifier":"RANGE","searchable":false,"facetable":false}],"numberOfSKUs":1,"partNumber":"0OV5432U__1005"}
Brisdon is a 1960's inspired Optical frame influenced by the bold acetate styles classically worn by Michael Caine and is reinterpreted for the modern man. The rectangular design lends itself to the uniquely constructed endpiece where the frame front
Model code display:

OV5432U

Front color:

Black

Lens color:

Demo Lens

Frame material:

Acetate

Measurements

:

Made in:

Italy
Sphere (SPH):

to

Cylinder (CYL):

to

Axis:

Any

Add:

to

Normally you find this table on your prescription:

| Rx | Sphere (SPH) | Cylinder (CYL) | Axis | Add |
| --- | --- | --- | --- | --- |
| O.D. | to | to | Any | to |
| O.S. | to | to | Any | to |
Model code display:

OV5432U

Front color:

Black

Lens color:

Demo Lens

Frame material:

Acetate

PLACEHOLDER_SIZE:

1

Made in:

Italy

LENSES:

Prescription Lenses
Functional Temple Pins
Hand-laid functional pins at the temple hinge ensure the ultimate strength and durability of the frame.
Inlaid Logo Plaque
Custom Oliver Peoples hand-inlaid logo insignia at the temple tip assures authenticity.
Universal Fitting Nosepads
Features Universal Fitting nosepads for an enhanced fit.
Includes premium packaging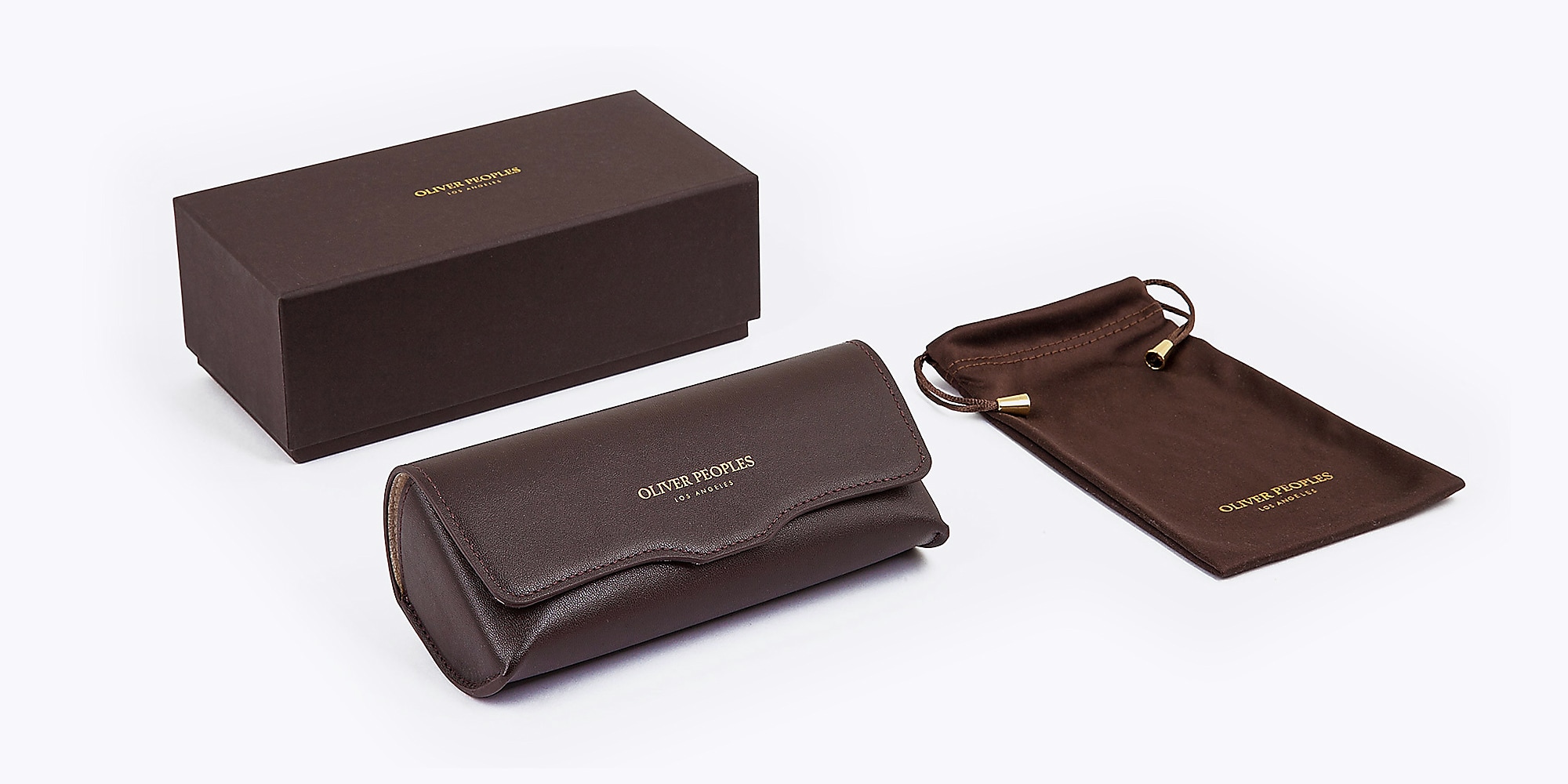 Premium Packaging
All frames come with a case and cloth to protect the frames when not being worn.