Conversations | Culture | Gift Guides
A Love Letter to New York City
4 Min Reading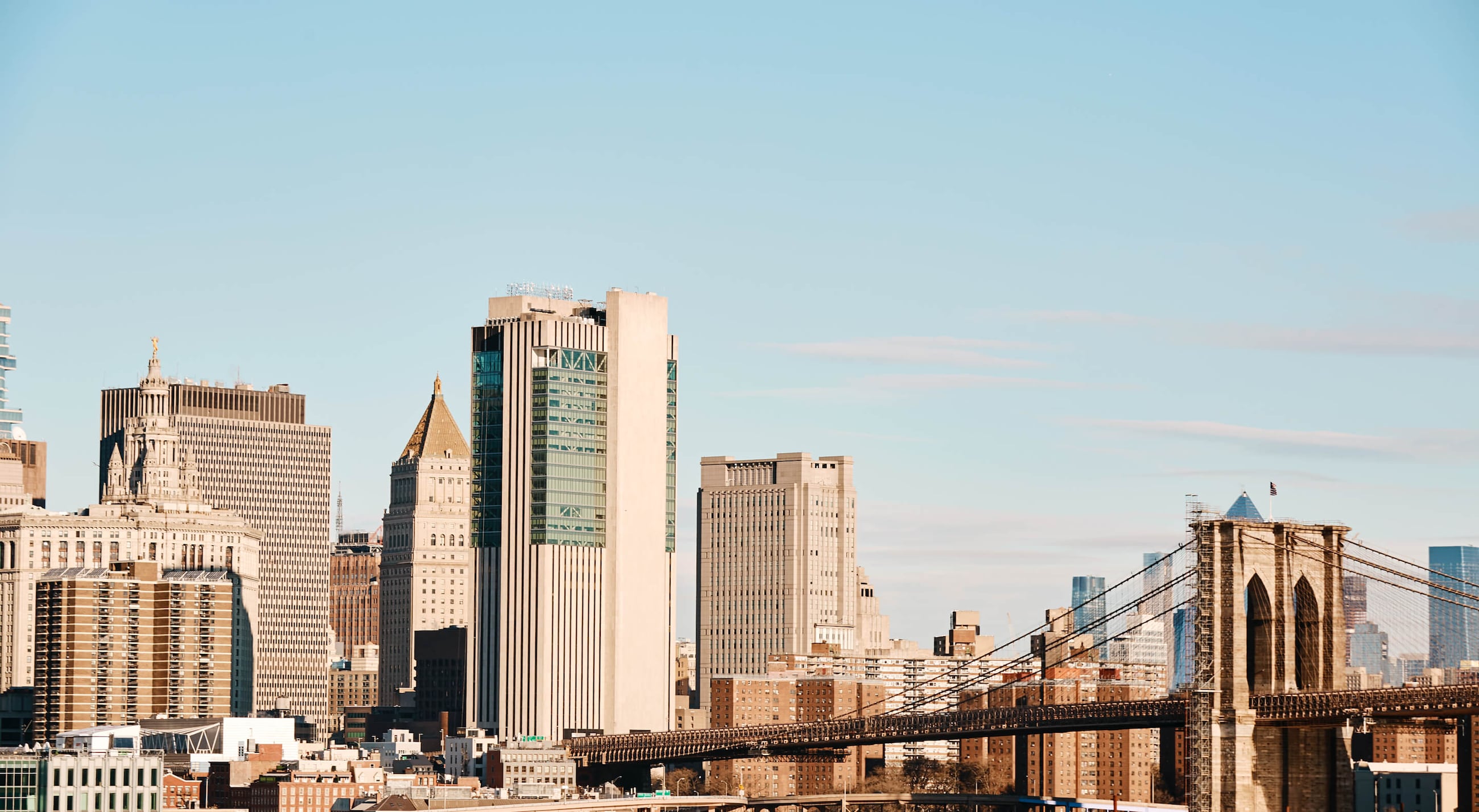 Five New Yorkers talk resilience, creativity, and why the island (and its neighboring boroughs) will always be considered "home."
What makes New York one of the greatest cities in the world? Arguably, it's the people. Collectively, they embody an entrepreneurial spirit, a boundary-pushing attitude, a self-assured sense of style, an unparalleled artistic innovation, and perhaps most importantly, a fiery resilience that blends seamlessly with the energy of the concrete jungle. New Yorkers do it their way. They always have, and they always will, but it goes much deeper than what you see on the surface. New Yorkers simply carry themselves differently, and it is anything but intentionally calculated, rather it's a sense of determination mixed with an ideal level of nonchalance. Similar to the frames Oliver Peoples makes, there is no fuss and no pretentiousness, classic and poised always reign supreme.
Part of what makes New York so exceptional is that it's rare to meet anyone who was born and raised on the island. Most people come to find themselves or even reinvent who they are—ultimately finding their home.
Much like Oliver Peoples, they planted roots in the city over 20 years ago with the opening of their SoHo boutique, their second location after their flagship in Los Angeles. Today, Oliver Peoples has grown its reach within the city with four locations. This accessibility, in addition to Oliver Peoples' relevance, has given the brand an unspoken stamp of approval. The street style of choice for New Yorkers—being refined, confident, and classic—blends with the Oliver Peoples' aesthetic seamlessly. If you take a minute to watch New Yorkers walk through the streets, you'll notice their uniform of choice often includes Oliver Peoples.
As Valentine's Day nears, we took a non-traditional approach to documenting a different type of love – a strong admiration for one's city, and now more than ever, New York deserves that recognition. To celebrate our love for the island (and its surrounding boroughs), we spoke to five of its long-term residents about how the nuances of NYC have shaped the people they've become, and why no matter the circumstances (especially over the last year), they're here to stay.
Colin King
Interior Designer & Stylist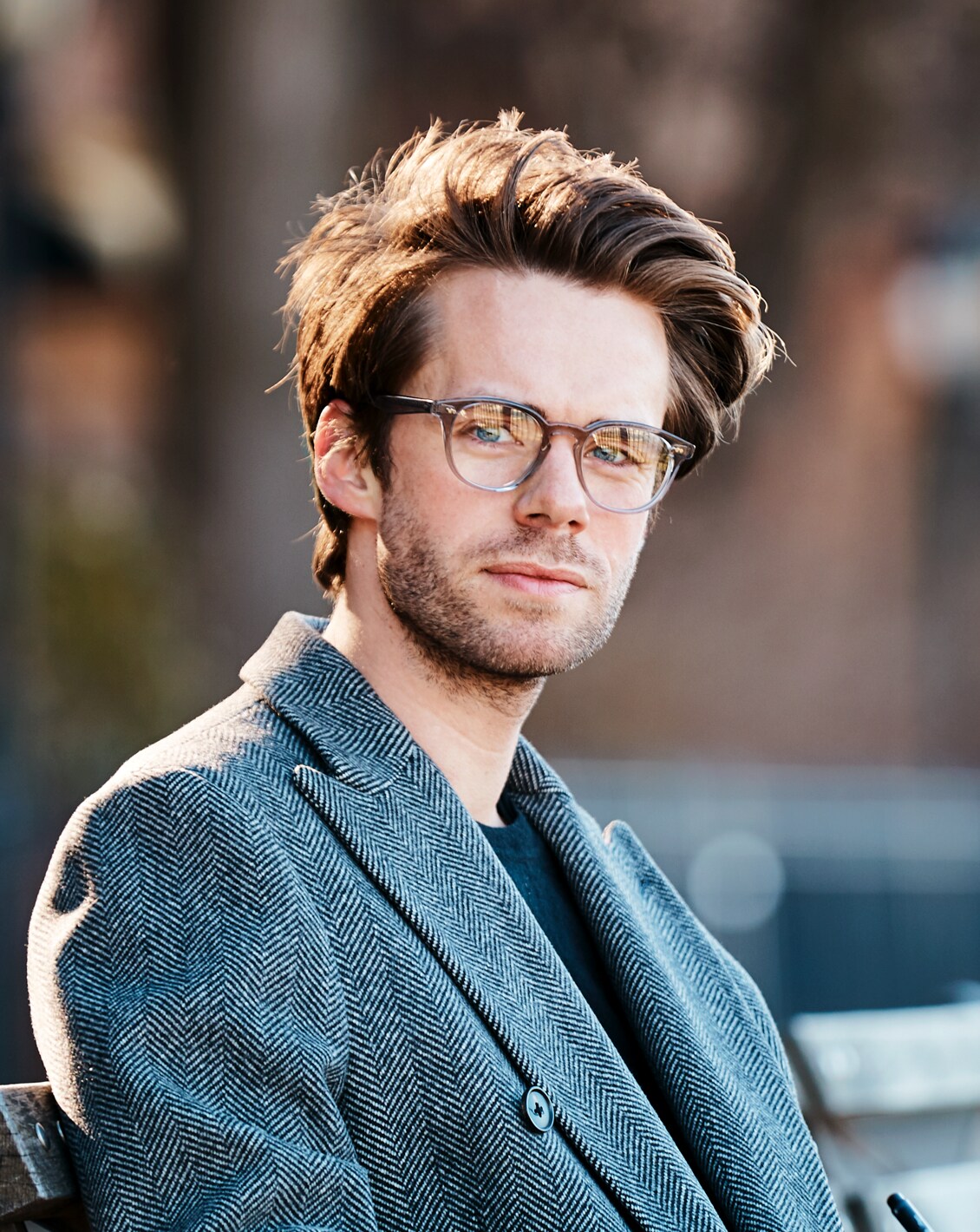 Colin King wears Desmon in the Brooklyn Promenade.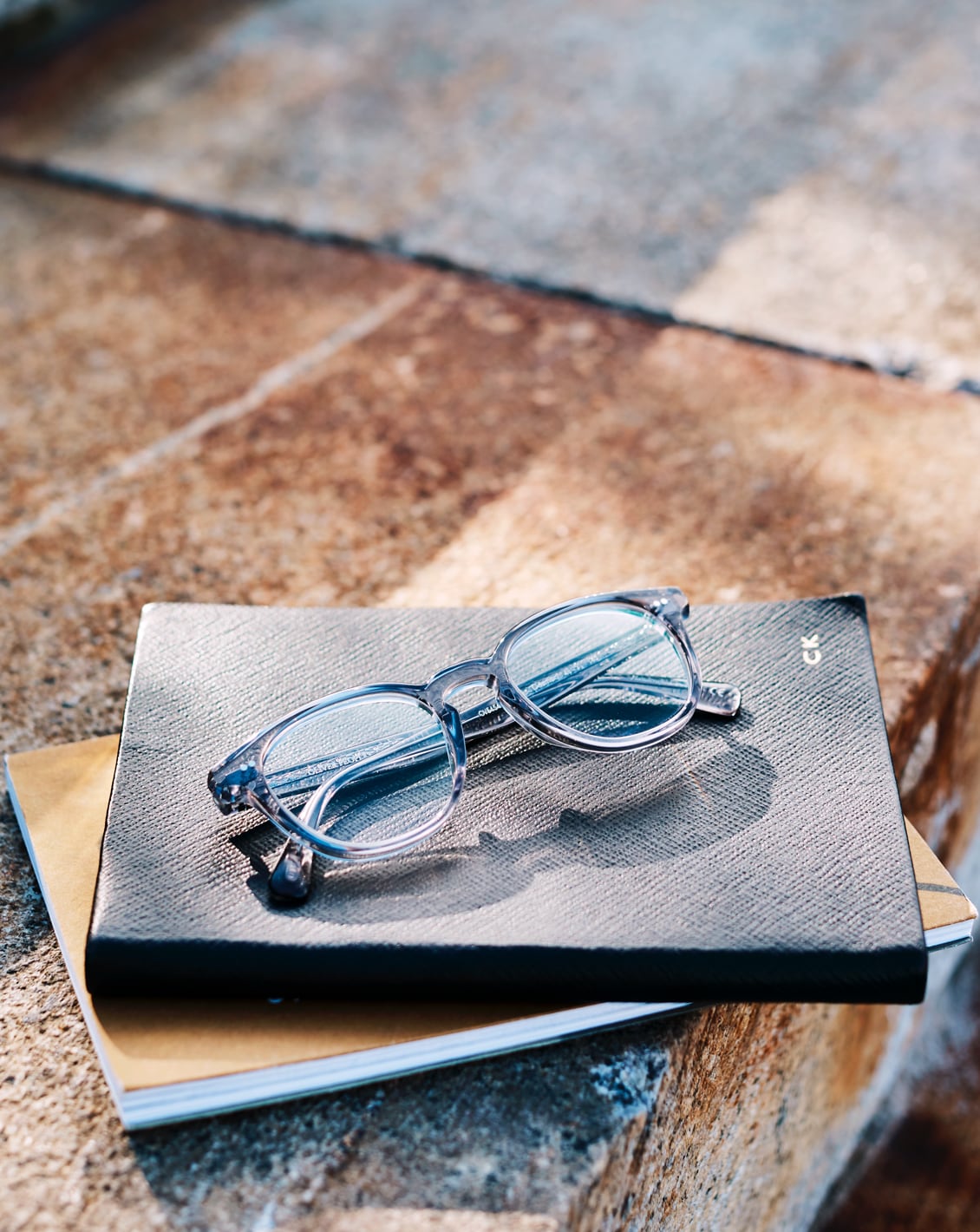 Desmon lays atop Colin's sketchbook.
Who are you? What do you do for a living?I am a son, brother, friend, and I make my living arranging things. I get to tell stories for a living and that's all I've ever wanted to do. I connect with people, creating a context for the intimate rituals of peoples' lives. What does New York mean to you?Freedom– freedom to walk anywhere I want, at any time of day and find hidden treasures. The city has a way of humbling me in a way that I feel connected to the world. I see just how much it has drastically shaped every aspect of myself and my life. What drew you to New York? What has kept you there?It's a never-ending sense of change and evolution— as a city, as an individual, as a community, a neighborhood, a presence of cultural options. New York is both the provider - and breaker - of what you want, what you need, and whatever direction you're in. With styling even, much of the work I produce will be changed over and over again. The arrangement becomes an orbit, and the objects are the planets. In the same way, New York holds me in an orbit of its own. From the beginning of my time here, I'm happy to work and evolve with that as best I can. What do you love most about your home?The apartment I'm currently in has been a labor of love even still, adding touches like statement plaster canopies, stripped wooden doors, light fixture swaps that really echo the calm romantic sentiment of the space… What is the most resilient thing about both New York?Its spirit. New York is a beautiful amalgamation of so many lives intermingling and building and searching. I think these are elements invisibly constructed even into the structures themselves that define the classic skyline. It's a place that no matter how defeated, will never lose its pulse. When you first arrived here, did it feel like home right away?My parents dropped me off at my college dorms in Midtown Manhattan and I was convinced I made a terrible mistake. Even coming back to New York after traveling elsewhere, it takes a minute to get back into the rhythm of the city. It's like stepping onto the moving sidewalk at the airport, a little abrupt at first but once you've adjusted, you can't imagine it any other way.
Jessica Willis
Fashion Editor and Stylist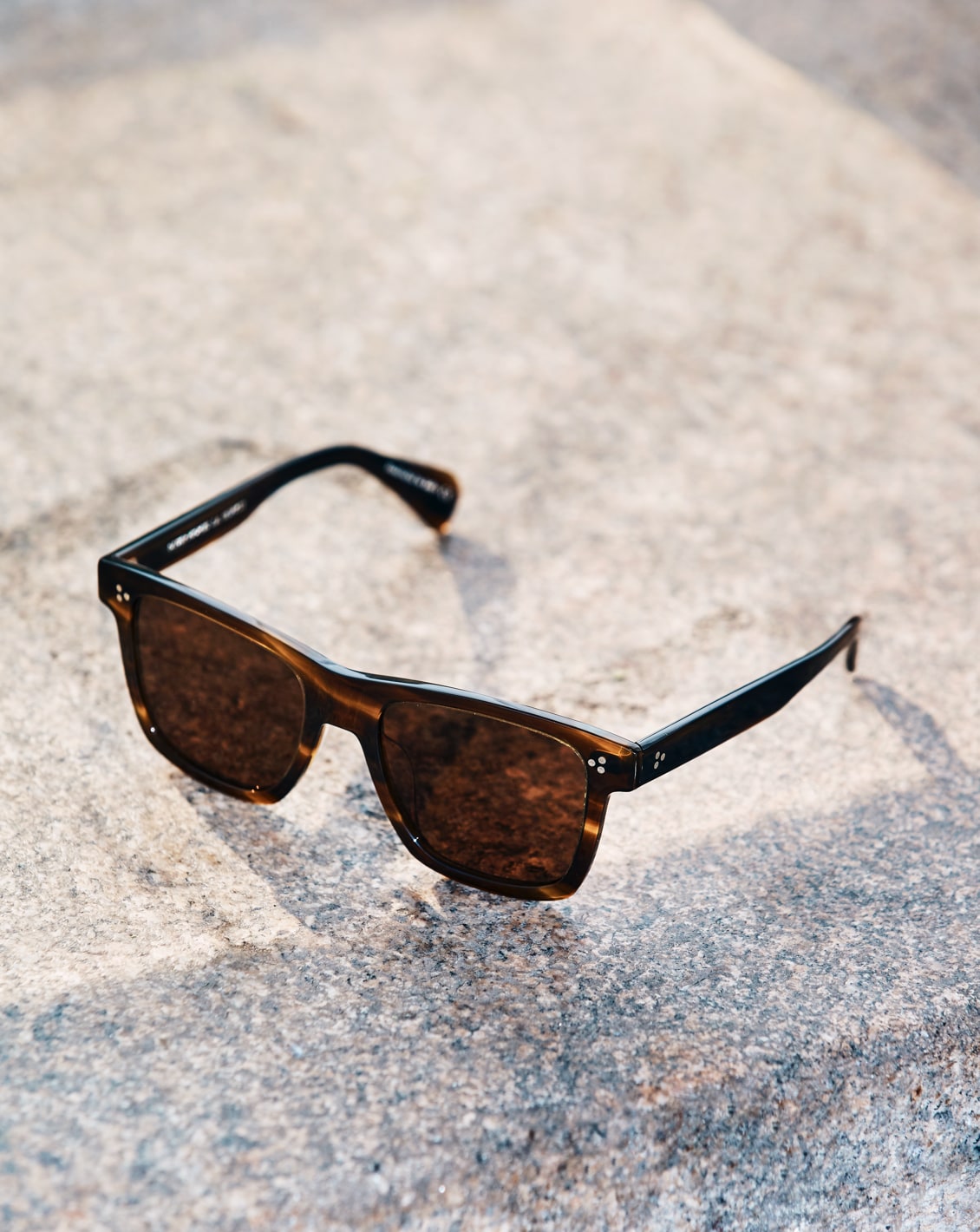 The bold acetate, Casian, stands out next to the neutral tones of concrete.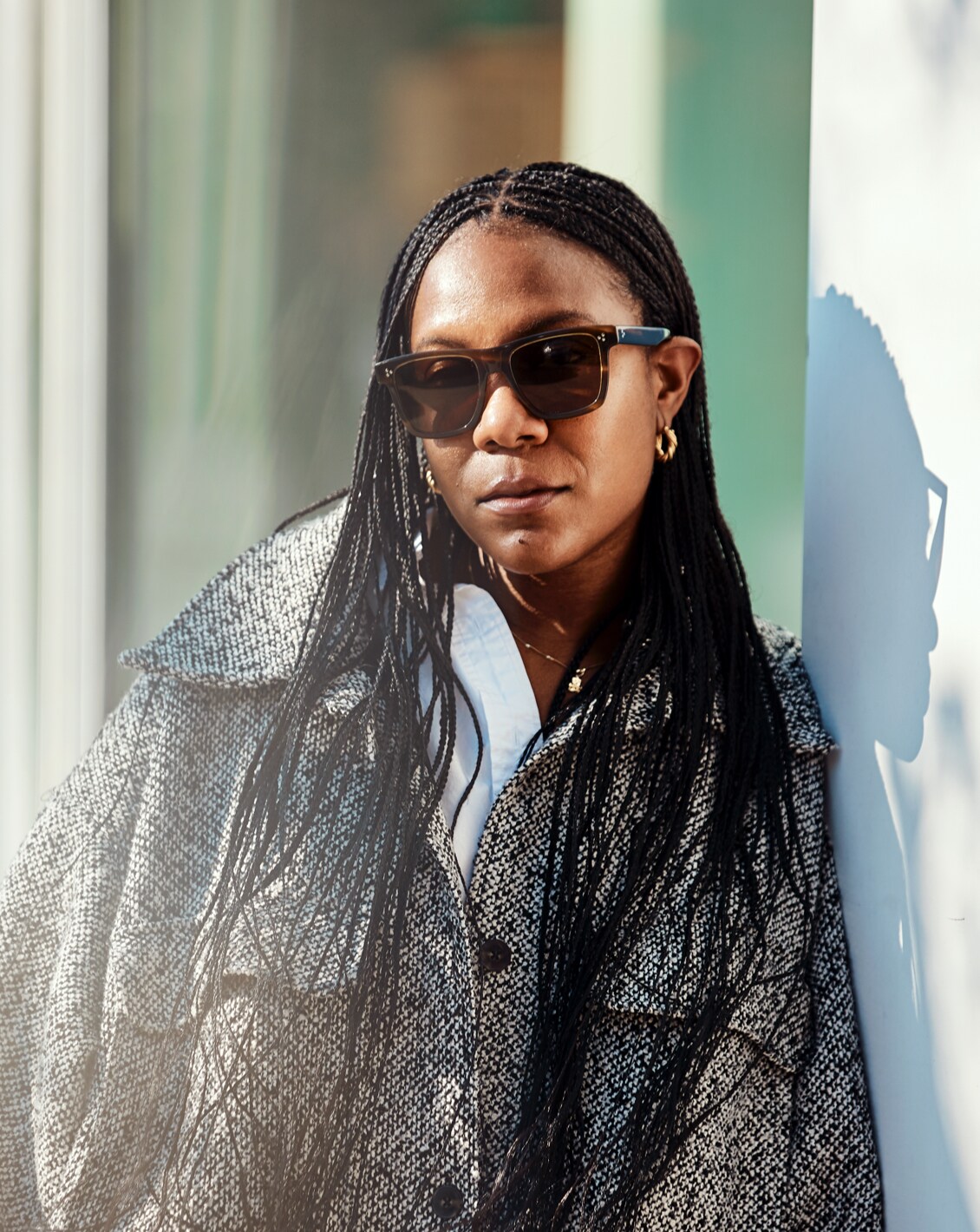 Jessica Willis sports Casian in the streets of New York.
What does NY mean to you?New York means everything to me. It really is the city of dreams. With the right tools, you can make anything you desire to become reality, especially if you work hard. This is a city that can make (or break) you. It's definitely made me into the person I am today, but not without many trials. What drew you to NY? What has kept you there? I always wanted to live in NY. Sex and the City was a pivotal part of my development, so naturally, I wanted to live here. Also, I knew I wanted to work in the fashion industry so that was a major draw. What's kept me in NY is the energy. It's hard to explain to a non-New Yorker, but the feeling is unmatched and pretty magical. I could have had the worst day, and then drive over the Manhattan bridge during sunset and that moment in itself can make me forget about everything except how lucky I am to live here. What is the most resilient thing about NY? The most resilient thing about NY is the strong community bonds that are built and the idea that "the show must go on." I'm always astonished by how no matter what the circumstances, New Yorkers figure out a way to process and move forward in the most creative ways. The most impressive thing about me is my stamina. You have to have a lot of it in the business I'm in. When you first arrived here, did it feel like home right away? It did not feel like home right away - my first 2 years here were the hardest years of my life. I think I came here overly confident, and in true NY fashion, I was knocked down.
Corey T. Stokes
Fashion Director, HIGHSNOBIETY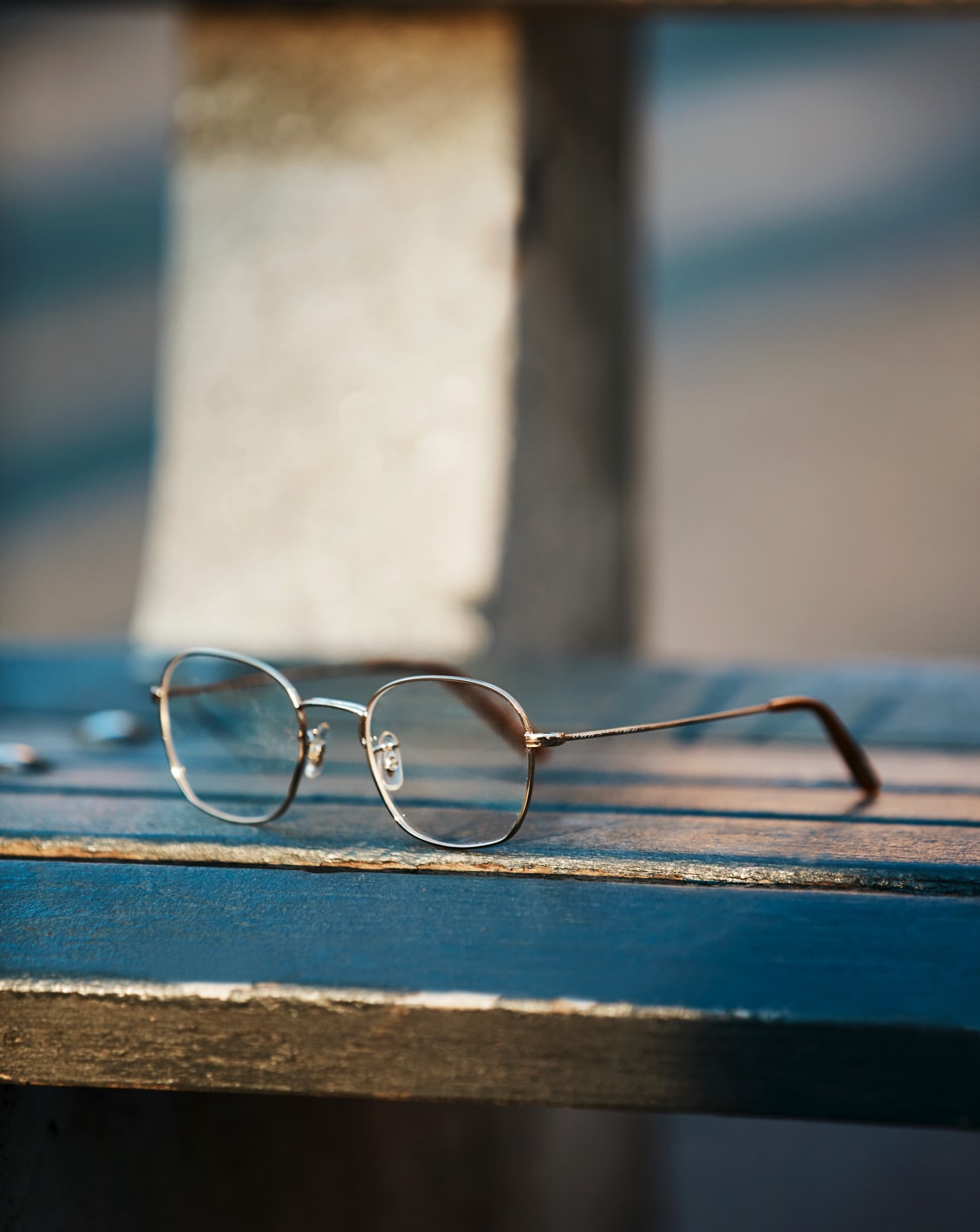 Allinger rests atop a bench in Brooklyn.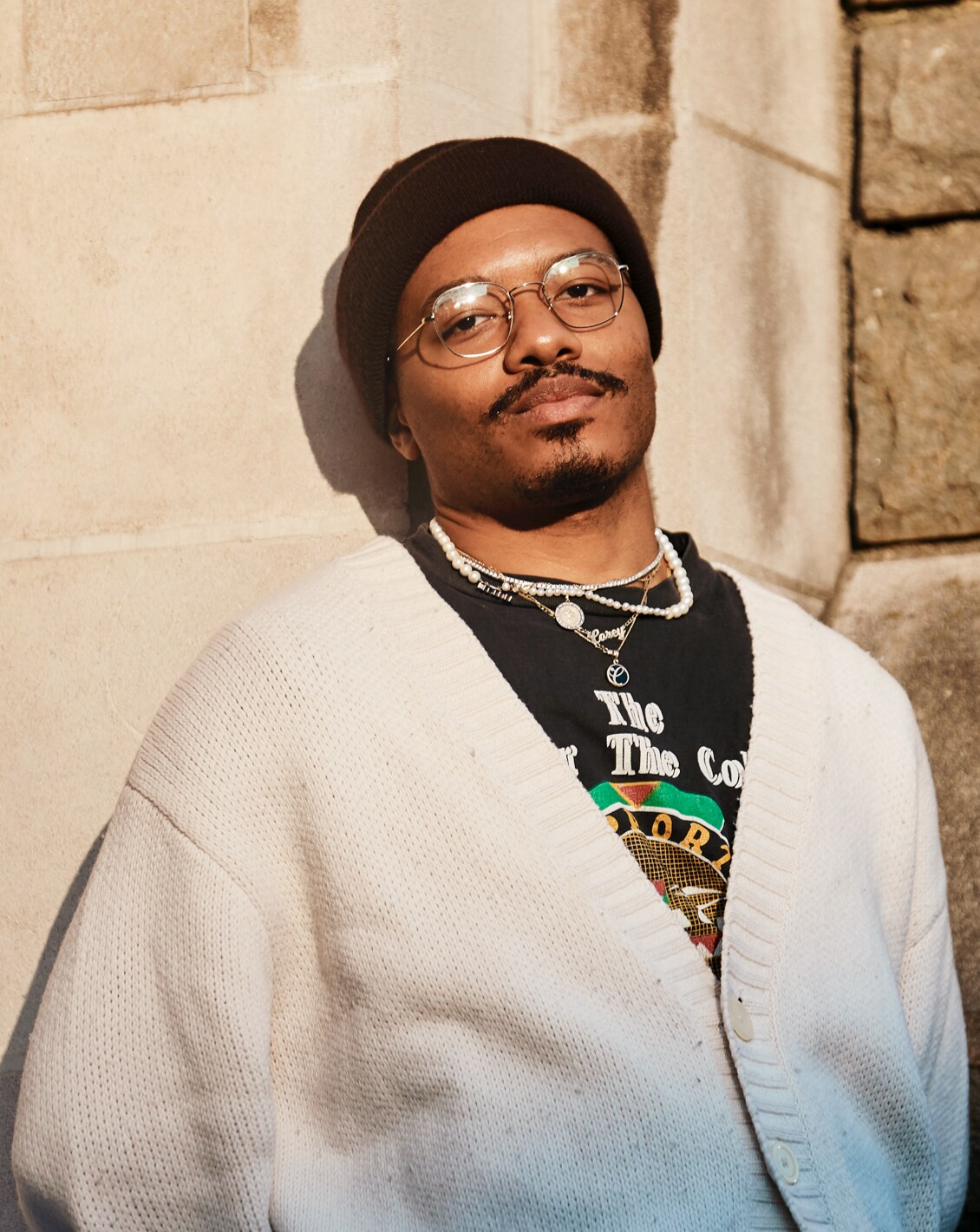 Corey T. Strokes is seen wearing Allinger.
What does NY mean to you?New York means home. It's really my second home (as I'm from Michigan), but I consider it the place that I was born….again. I discovered a lot about myself personally and I made lifelong friends that I now consider family here. With everything going on, what keeps you inspired? As a black man in America, I'm not that phased or shocked by "everything going on." I try to keep my focus on building, supporting, and encouraging my friends and community. I'm inspired by the resilience of the oppressed, the way we continue to smile, laugh, and find happiness. What is the most resilient thing about both New York and yourself? Ask me in a year once we're out of a pandemic and I'll have an answer for you, ha. The most resilient thing about me is my work ethic. It can sometimes be a negative because I don't know when to slow down but I've been better at taking time to rest. Can you describe New York in 4 words? A love/hate relationship.
Bianca Valle
Artist and Holistic Nutritionist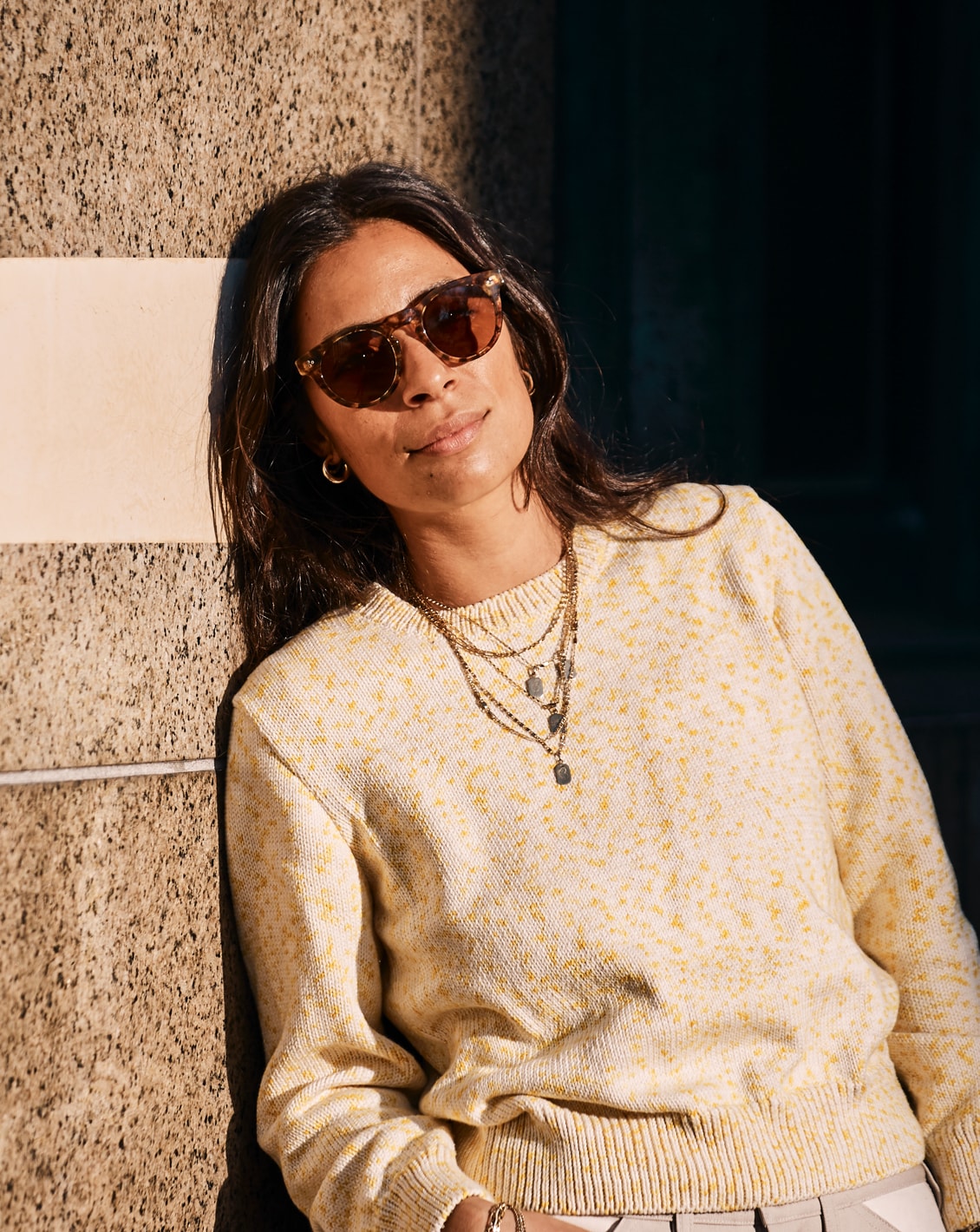 Bianca Valle wears Lewen in a quiet corridor.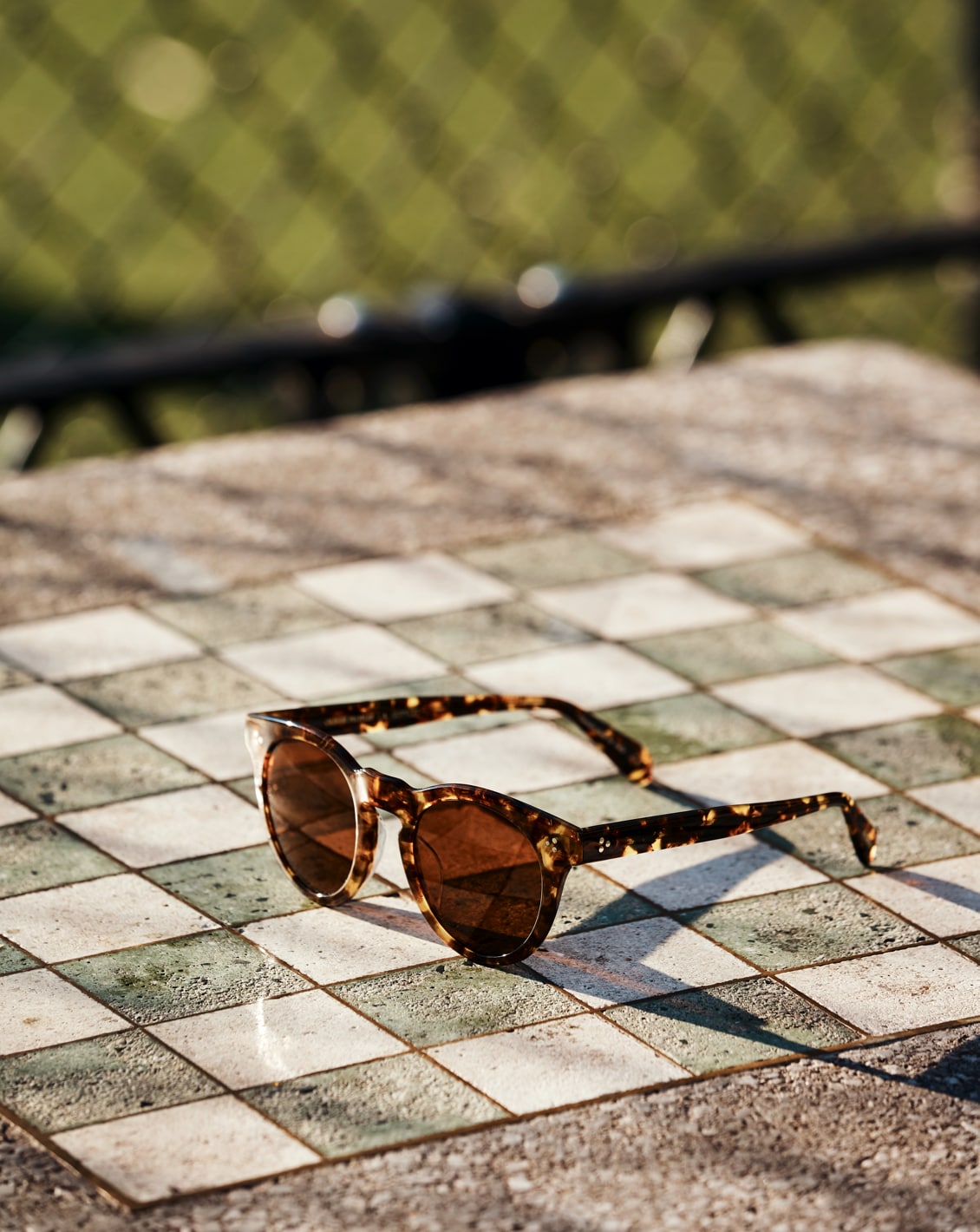 Lewen is found on the gridlines of an outdoor checkerboard.
What does NY mean to you?Energy. Spontaneity. Growth. Challenge. Wonder. With everything going on, what keeps you inspired? I owe it to myself to smile every day and decide to make this life a good one. It's a bad chapter - not a bad life. What drew you to New York? What has kept you there? I came here to study at NYU and the beautiful people and places have kept me here. What is the most resilient thing about both New York and yourself? The communities of New York really hold this city down, keep it growing up and outwards, over and over again. I think the most resilient thing about myself is my ability to follow my gut and trust my path. Can you describe New York in 3 words? How about one? ART!



Flynn McGarry
Chef and owner of Gem restaurant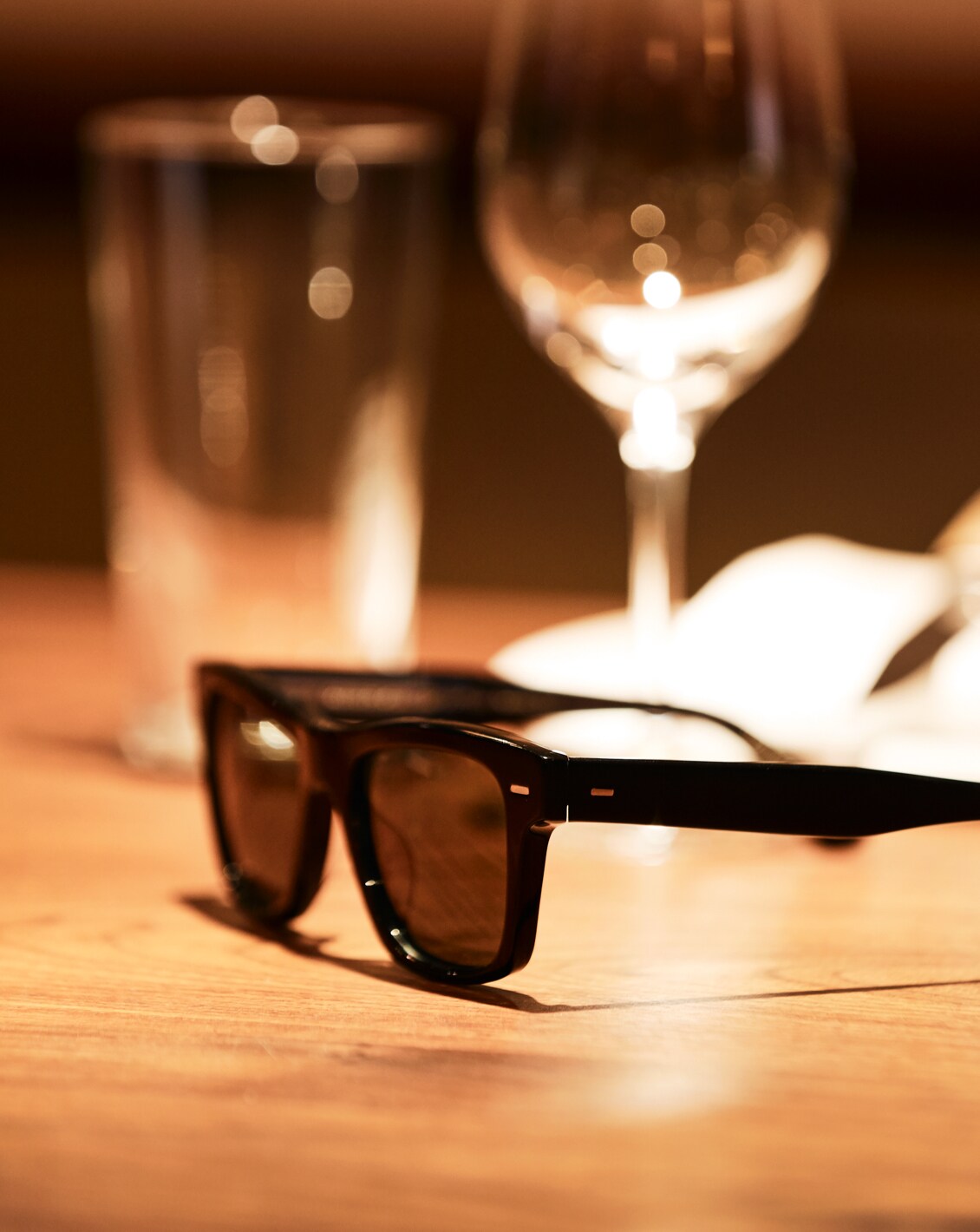 Oliver Sun is seen alongside the glassware at Gem, Flynn McGarry's restaurant.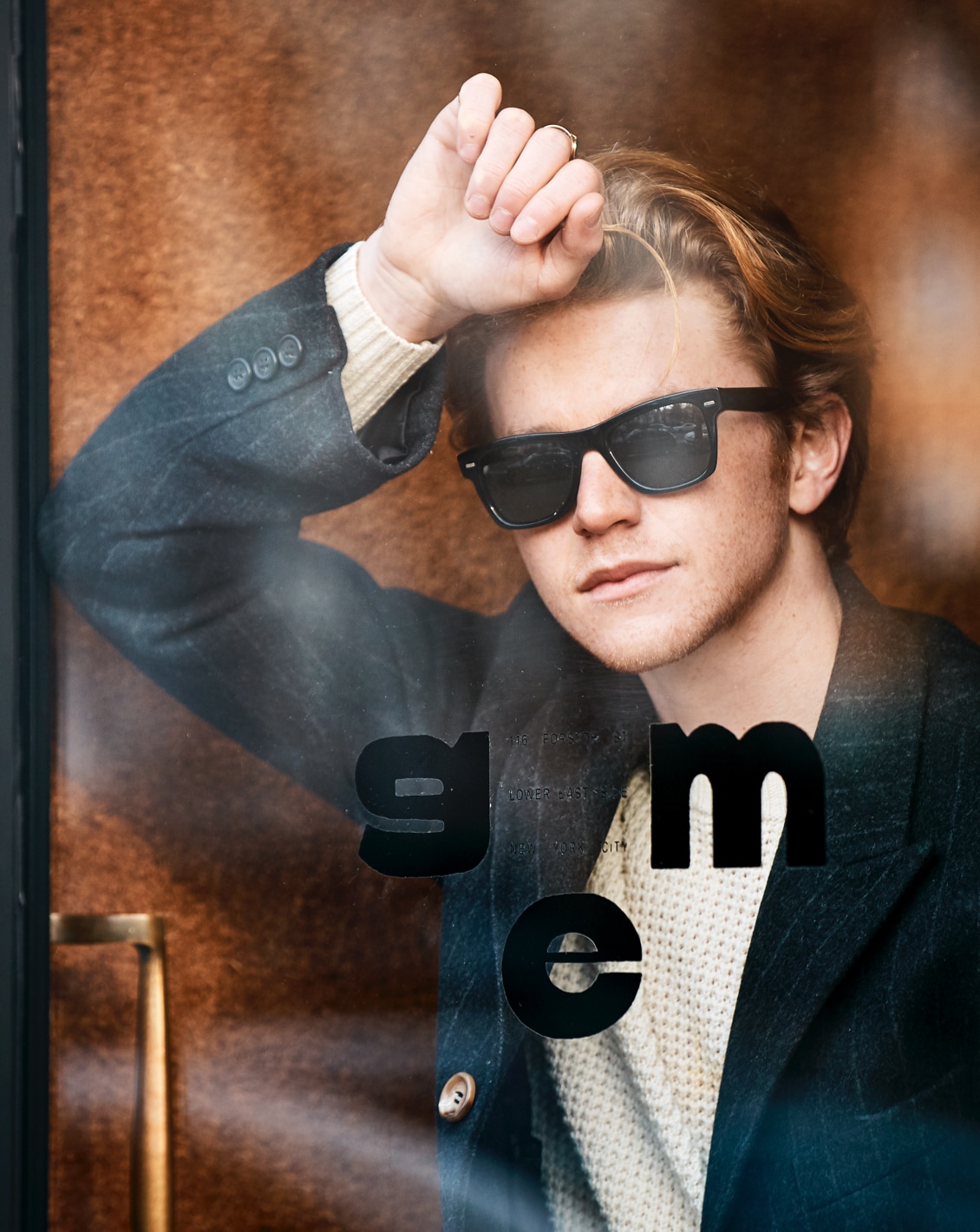 Flynn is portrayed through the windows at Gem wearing Oliver Sun.
What does NY mean to you?New York has always meant endless opportunities to me. Sometimes the opportunity can be in a career, but the city allows progress in every sector of one's life. It gives you the ability to live however you want and there is never an end to what's ahead. What is the most resilient thing about both New York and yourself? The people who live here are the most resilient, the collective love for what this city represents will always make it bounce back. Having strong goals has always made me very resilient. What drew you to New York? What has kept you there? I was drawn to New York for the freedom and spontaneity. I loved that I could create whatever life I wanted here and it would always be flexible to change. I've stayed because that way of life has continued to draw me to New York year after year. Can you describe New York in 3 words? Exciting, frustrating, spontaneous.