conversations
Studio Visit | Richard Haines
7 Min Reading
Oliver Peoples sat down with Richard Haines at his studio in Brooklyn, New York.
Post 2008 economic recession, fashion designer Richard Haines returned to his first and lost love—drawing—and with a few supplies, a newly started blog, and boundless enthusiasm, he wound up breathing new life into the niche of catwalk sketching. Today, he is one of the most talked-about illustrators in the fashion world, and regularly charcoal sketches from the front-row for the likes of Prada, Valentino, and Dries Van Noten. A longtime wearer of Oliver Peoples frames, the gestural artist talks with us about childhood memories, early inspirations, people-watching—and why there is no such thing as a crooked line.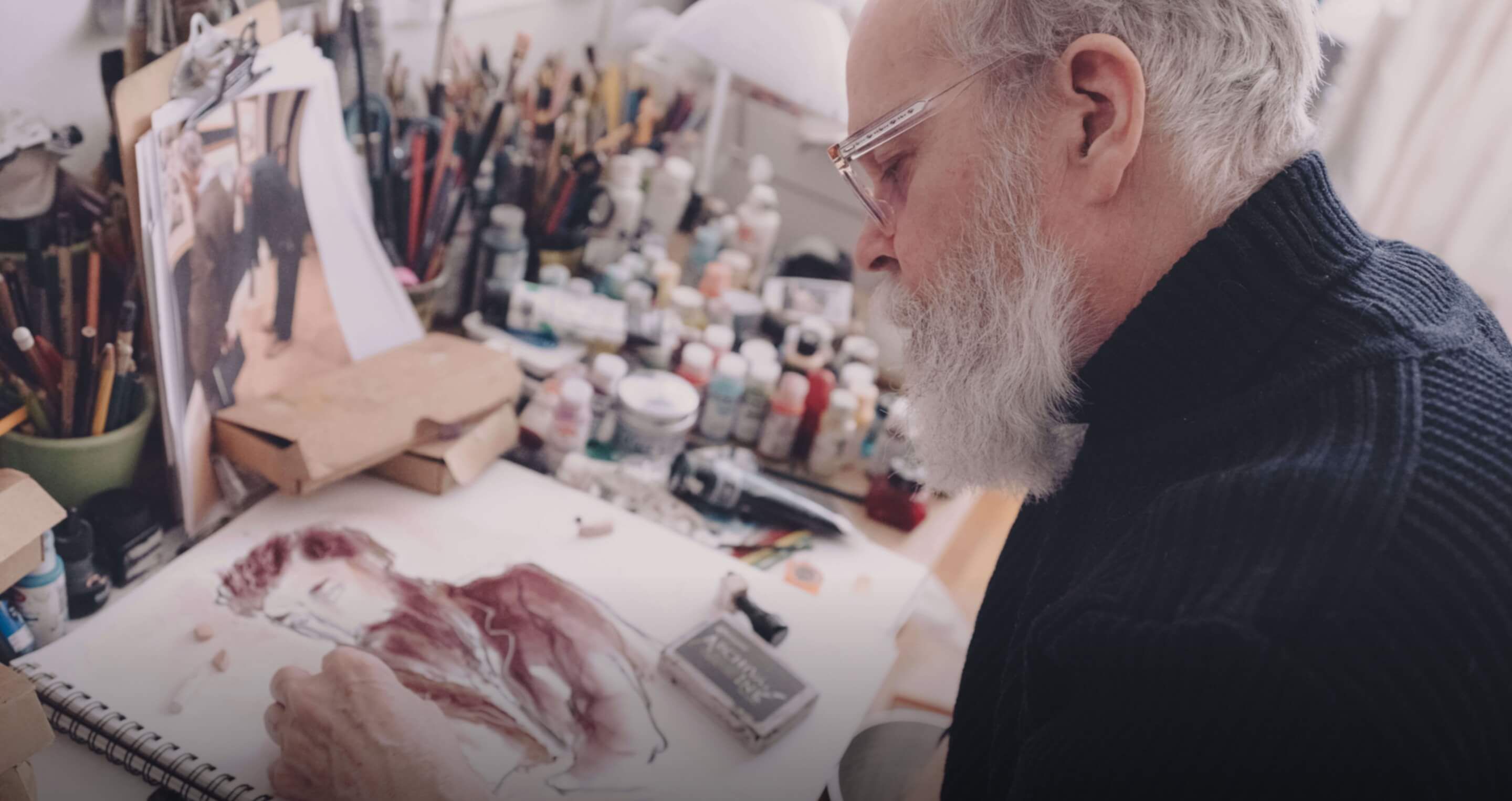 Richard wearing Oliver in Light Silk while sketching.
Where do you find inspiration, Richard?
What really gets to me is watching the way people in the streets move, how they interact, how they stand. Even the way people wait on a corner or for the train can really seize me. Or when I get off the train in Bushwick, the sheer energy of very different people pouring off the train is really beautiful and inspiring to me—it's like an endless runway! So I would say that I'm constantly looking for energy, movements, lines, shapes, to draw upon in my illustrations.
How long does it usually take you to make an illustration?
If I'm at a show, for example, it goes really, really fast, like under thirty seconds. If I'm doing a portrait, I'd say it usually takes somewhere between five and fifteen minutes. For portraits, there could also be some time before the actual drawing happens, when I study the person's face and look for what to put down on paper. That said, I've done proper portraits at events which took only a minute and a half, and then I had to study the faces really fast. In general, if I don't get a drawing done really quickly, it's just not going to happen at all.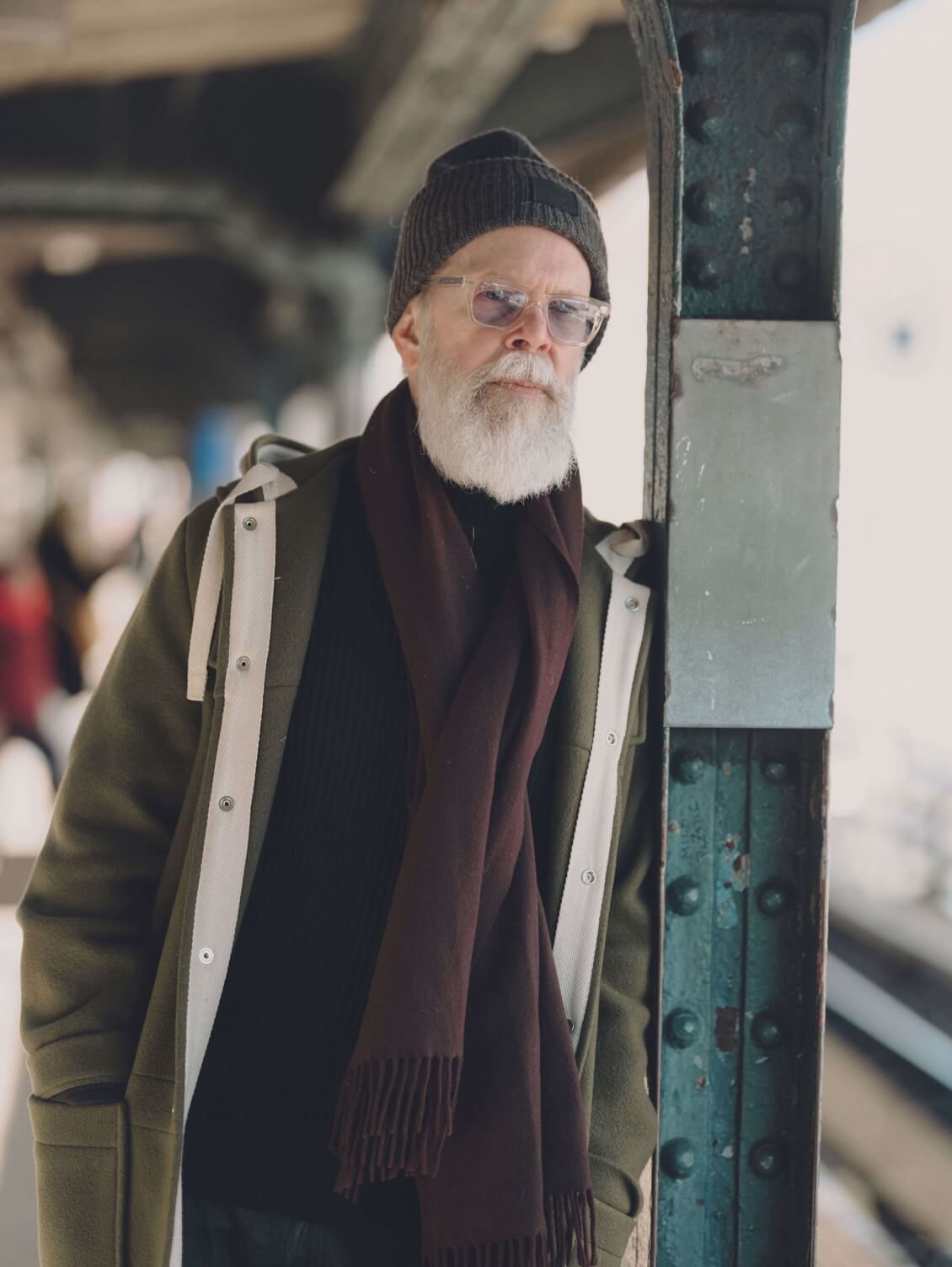 Richard in Oliver with custom Purple wash lenses.*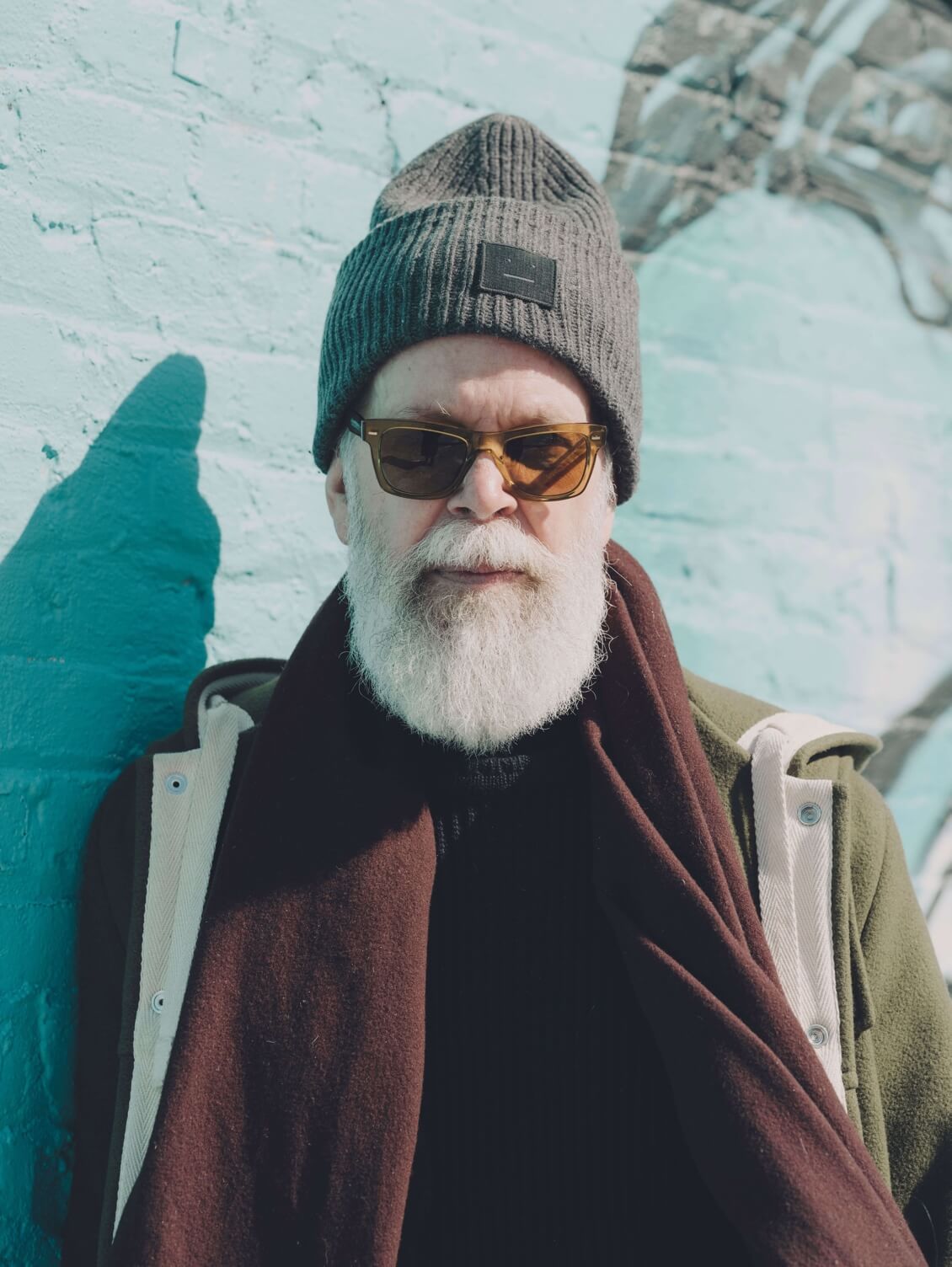 Richard in Oliver Sun in Dark Honey with Brown lenses.
That said, do you ever grieve a crooked line?
Hah! If you look closely at my work, I don't really believe in mistakes—or erasers for that matter. For me, if a line is going in one way and I don't want it going there anymore, I'll just move it. From up close, you'll see a lot of lines moving intricately and to me, all of those lines were decisions. If I go back on one line, to me, it'll make the whole drawing fall flat—and again, if that happens, that drawing isn't happening anymore.
Moving on, can you think of any early influences on your work?
To get a bit private, there was a lot of difficult stuff happening when I was growing up. My father, for example, was very sick and in the hospital for a long time when I was a kid. I remember drawing at the time as a kind of escape from what was going on. So originally drawing was how I got away from where I was, a need which I think gives birth to a lot of art and artists. Then as I got older, and I turned to mimic everything from zine ads to famous illustrations, there was just something about beauty that I was always drawn to. I don't know why, it was just a kind of instinctual attraction. To this day, I can't really say whether beauty is just another escape or a real appreciation—or a combination of both.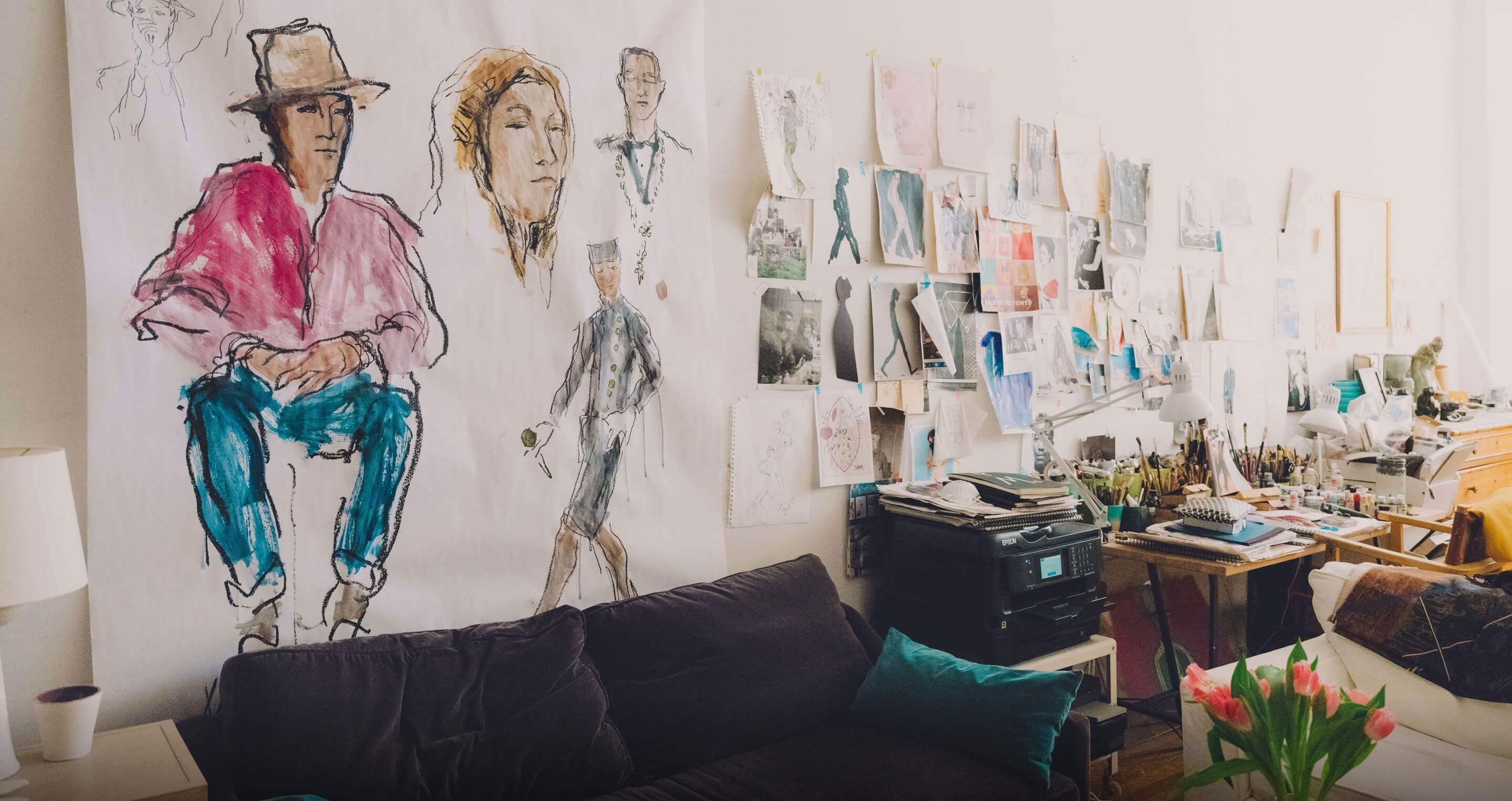 Richard's studio in Bushwick, New York.
Was there ever an "aha!" moment in your adult life when you simply knew that illustration was it for you?
Actually, when I moved to New York, I was all set on becoming the next big, hot illustrator. But that didn't quite work out partly because illustration was dying at the time and partly because I had never formally studied art or illustration beyond advertising layouts. So instead I ended up spending most of my career designing clothes in-house at places like J Crew, Calvin Klein, and Perry Ellis. But when the economy tanked back in 2008-2009 and I couldn't get a single design gig, that's when I picked up illustration again by starting a blog where I published my work daily. I really didn't know what else to do, but I was just so happy to be drawing again after all that time. I think that's also why the blog did so well as it did because people could really tell that I was having so much fun.
Full circle then! Through this journey, have there been artists who have continued to inspire you?
Monet is still a big source of inspiration for me and as a kid, Lautrec certainly played an important role. Growing up, I was also quite amazed by Warhol's take on pop culture and the way Antonio Lopez broke with tradition and expectations and made illustration very pop and cool and sexy. Also, I find the works of Christian Bérard—a French illustrator who did these light, quick, brush illustrations in the 30s and 40s—to be absolutely breathtaking in their simplicity and gesture.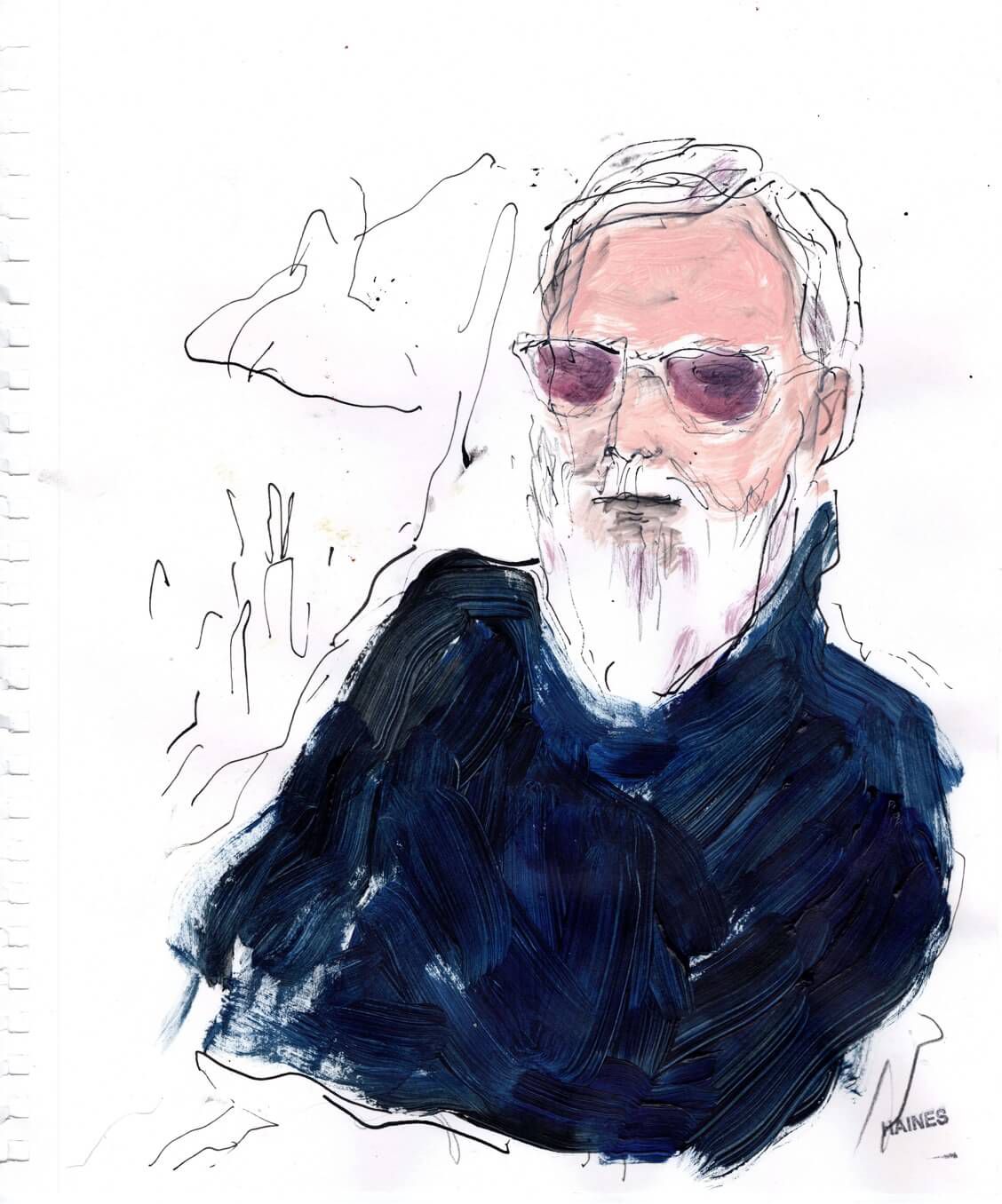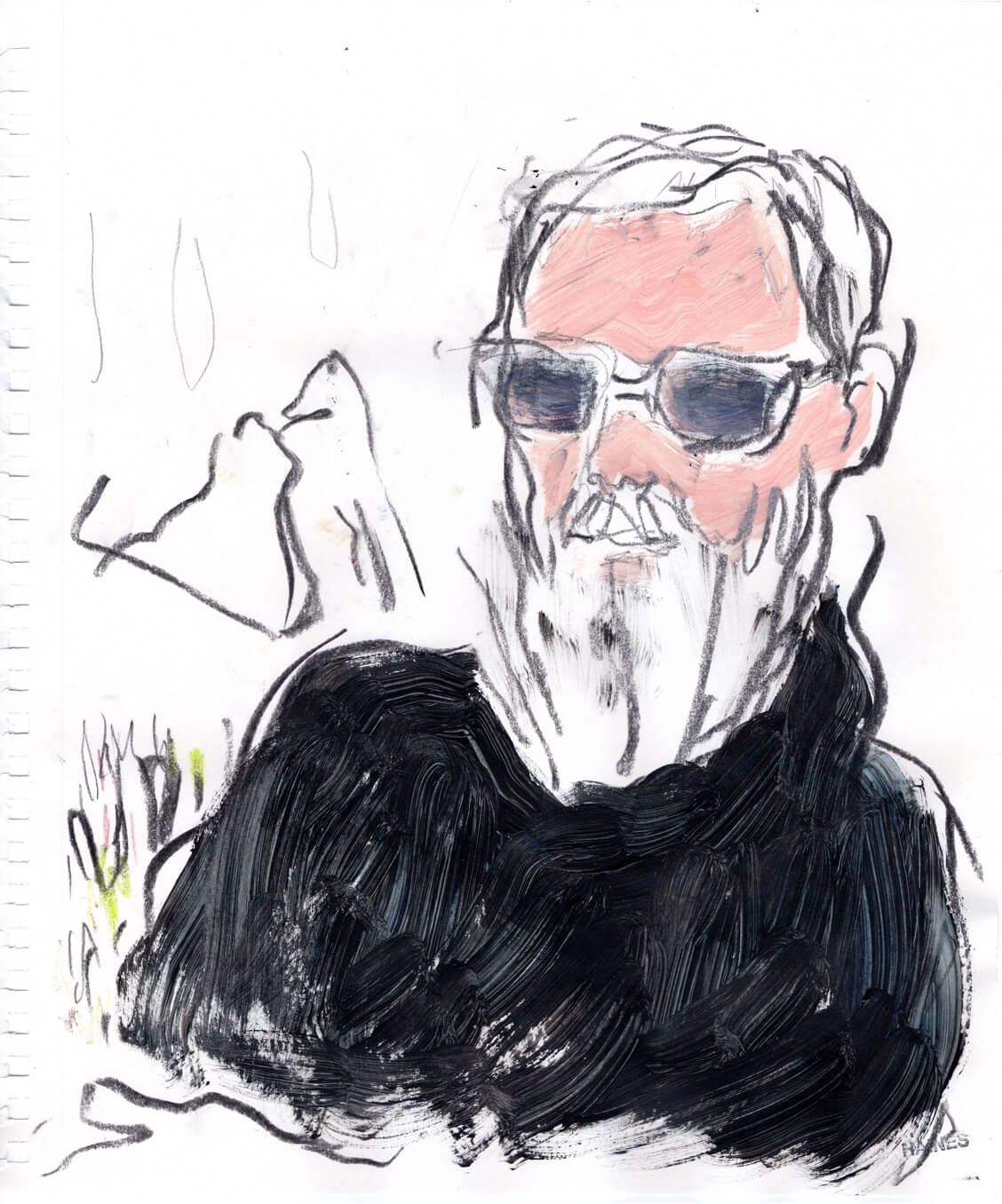 Any other artform that you find resonates with your work?
I watch a lot of movies and I especially like old and simple movies which communicate these raw human stories in very compelling ways without any of the fuss. I absolutely love the works of Japanese director Yasujiro Oz, for example, and I have watched Jean Renoir's Rules of the Game so many times you wouldn't believe me if I told you. So I think in my work, I want to get across that same strong sense of humanity and aliveness.
That's quite a convergence.
So is there any French or Japanese actor that you'd like to sketch?
Yes, there was this French film star, Jean Gabin, who had the most expressive, quintessential French face I have ever seen. There was just so much character in it that it can hardly be put into words. He was also incredibly handsome but in a very offbeat kind of way. So I think it would've been amazing to have drawn him!
What do you hope that people take away from viewing your work?
When I draw, I like to leave something out. For me, it's a way of drawing the viewer in and letting them finish the drawing or at least participate in it in their own way. I don't really know how I do this exactly—I just have a subconscious instinct that tells me when to stop. And in general, I like things left a bit undone.
As a longtime wearer of Oliver Peoples, what do you, as an artist, look for when choosing a new frame?
I certainly do have a lot of Oliver Peoples glasses at home and I chose all of them simply because the shapes spoke to me right away. This is the same as when I'm drawing, where shapes and details of shape are everything. In this way, I would say that my glasses have become an extension of my identity as an artist—and that's a really great thing!
Customize your Oliver at your nearest Oliver Peoples boutique.