Craftsmanship | Culture
Spring 2023,
Influences from the Archive
13 Min Reading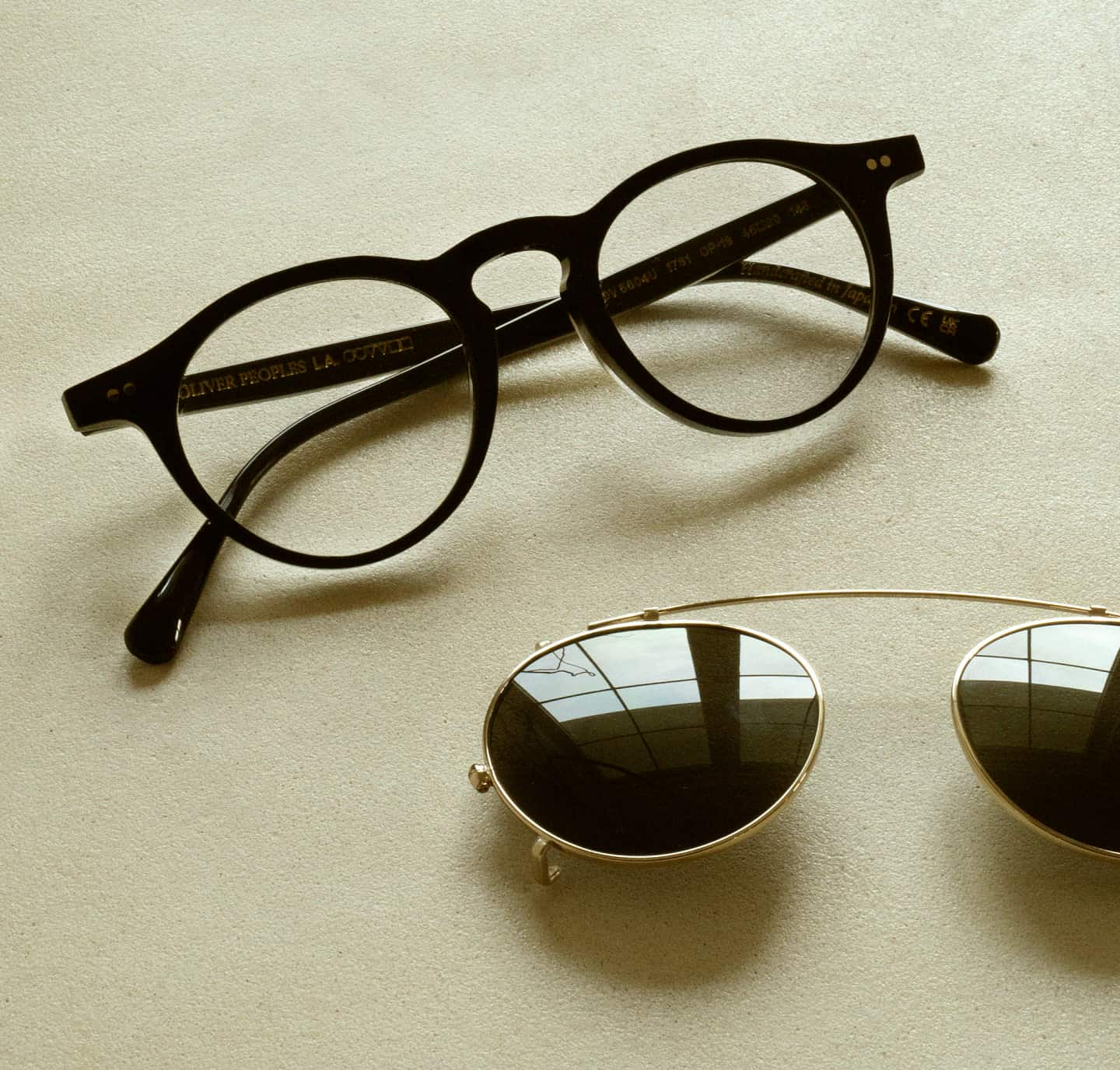 A collection finds meaning in Japanese craftsmanship, expanded interpretations of Nineteen Sixties styles, and a re-discovery of a 90s icon.
Oliver Peoples Spring 2023 collection traveled down Sunset Blvd to Los Angeles' own Goldwyn House, a neoclassical masterpiece and former residence of legendary Hollywood producer Samuel Goldwyn. Today, the property is home to The Future Perfect, a gallery for contemporary international design, art, and furnishings. Where better to showcase this season's frames than at the intersection of Los Angeles' romantic past and its promising, stylish future?
Sophisticated and substantial, this collection introduces, Rorke. A sunglass featuring OP's signature high keyhole bridge and functional dual pins, with a square acetate cut typical of contemporary Japanese craftsmanship. The frame is marked by an ornate rising sun corewire filagree first developed in the 1980s and seen on MP-2, an Oliver Peoples icon.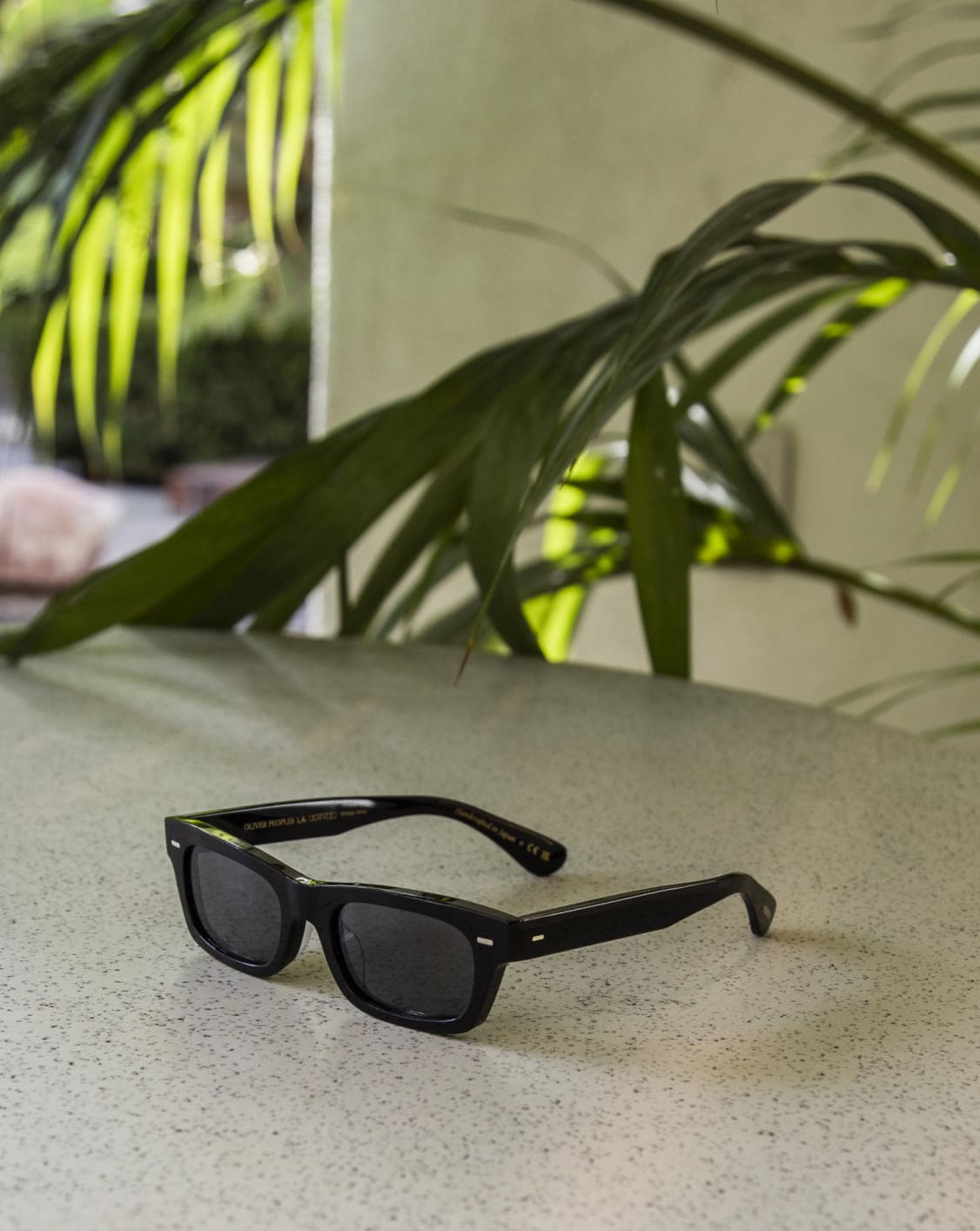 Davri is a distinctly shallow sunglass offered in classic and washed lens colorways.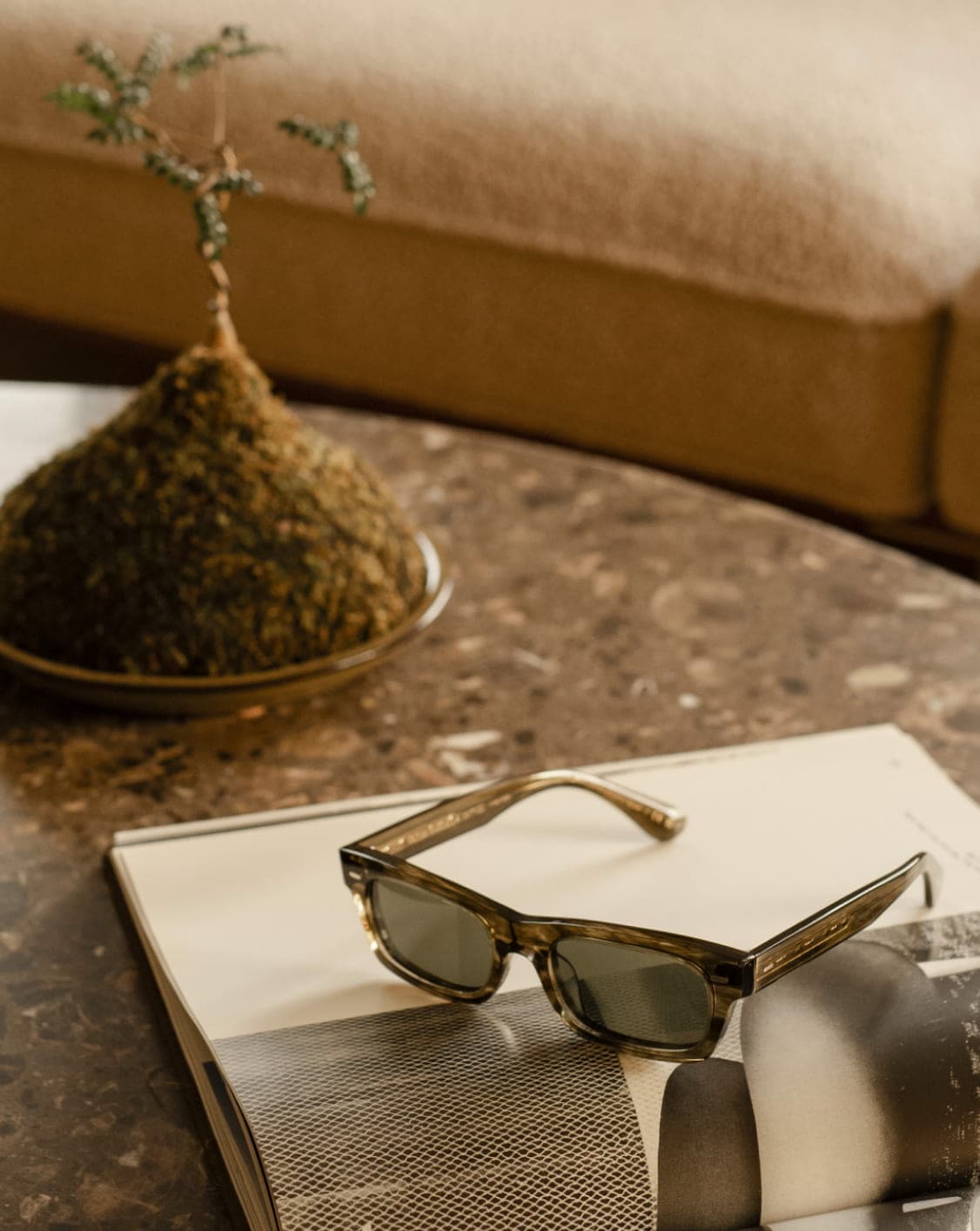 A made in Japan acetate, Davri is seen in Soft Olive Bark + G-15.
If Rorke revives the precision and grace of styles past, Davri embodies the breezy star power of a 1960s ingenue fresh off the plane from Marseille. The frames were inspired by the effortless glamour of La Nouvelle Vague, France's New Wave film movement of the early 1960s, and serve as the perfect shield from paparazzi flash bulbs. The shallow frames feature striking acetate patterns characteristic of the era, modernized with a new suite of lens colors.
Kasdan features a classic 1960s rectangular silhouette, with a sculpted, angled bevel to soften the frame's profile. Vintage literature inspired the custom filigreed corewire, which is complemented by a unique hinge, metal temple cap, and functional faceted plaque for added strength. Fitted with cognac lenses, the frames take on additional depth and texture, like rich namesake liquor pooled in a sparkling cut crystal tumbler.
From the glamour of the sixties to the function of the seventies arrives Dresner. This lightweight titanium frame and double bridge introduces a contemporary aviator shape, stylized with soft mirrored lens and delicate custom filigrees inspired by vintage watch faces.
Made in Japan, OP-13 was first released in 1994 with a nod toward mid-century aesthetics, an early signifier of the marriage between American vintage and contemporary international style. Rereleased today with its signature keyhole bridge, functional dual pins, and wider endpieces, it's the rounded lens and rising sun corewire that many have come to associate with Oliver Peoples.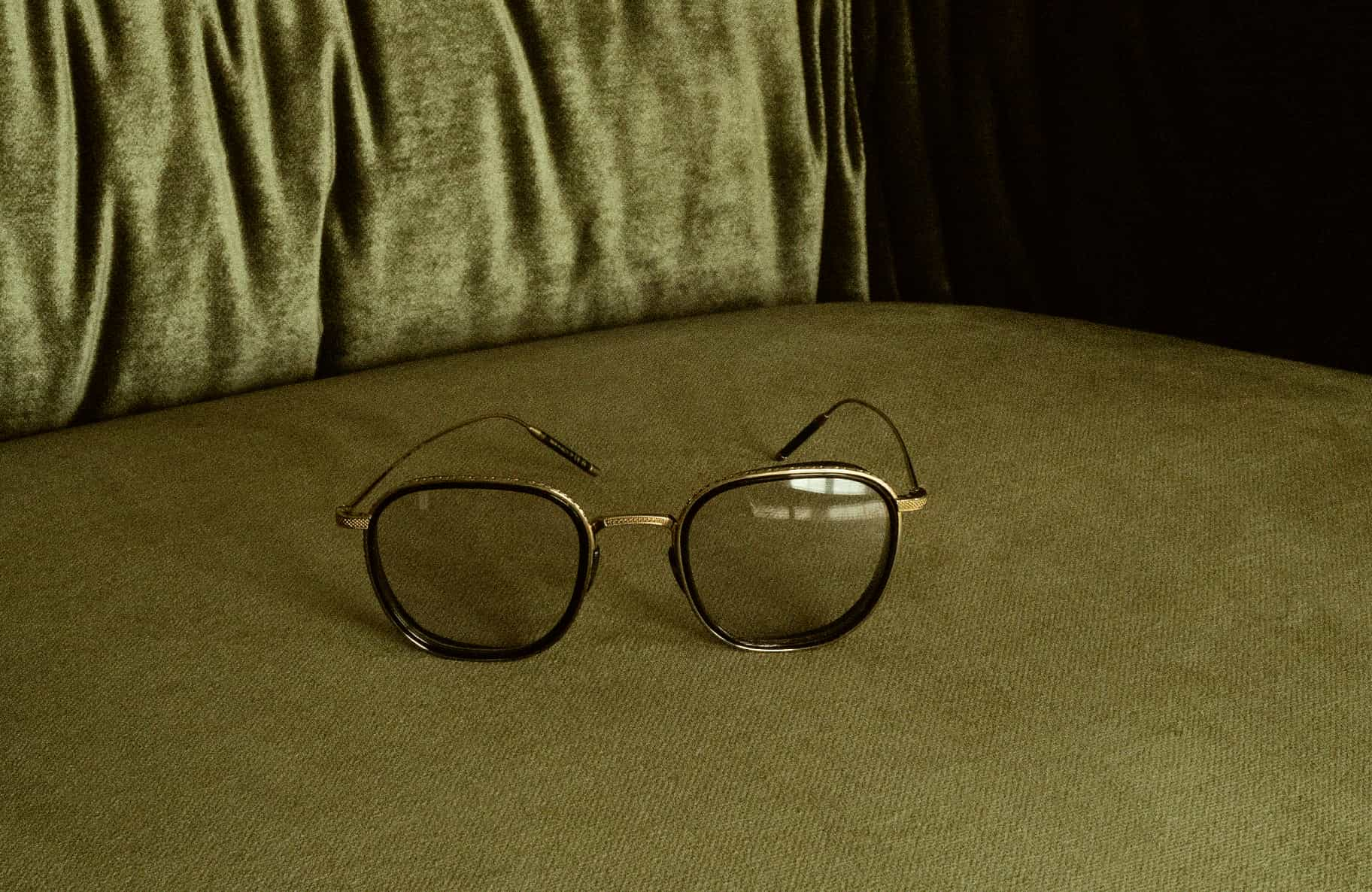 Defined by exquisite craftsmanship, TK-9 features a modified, square lens shape.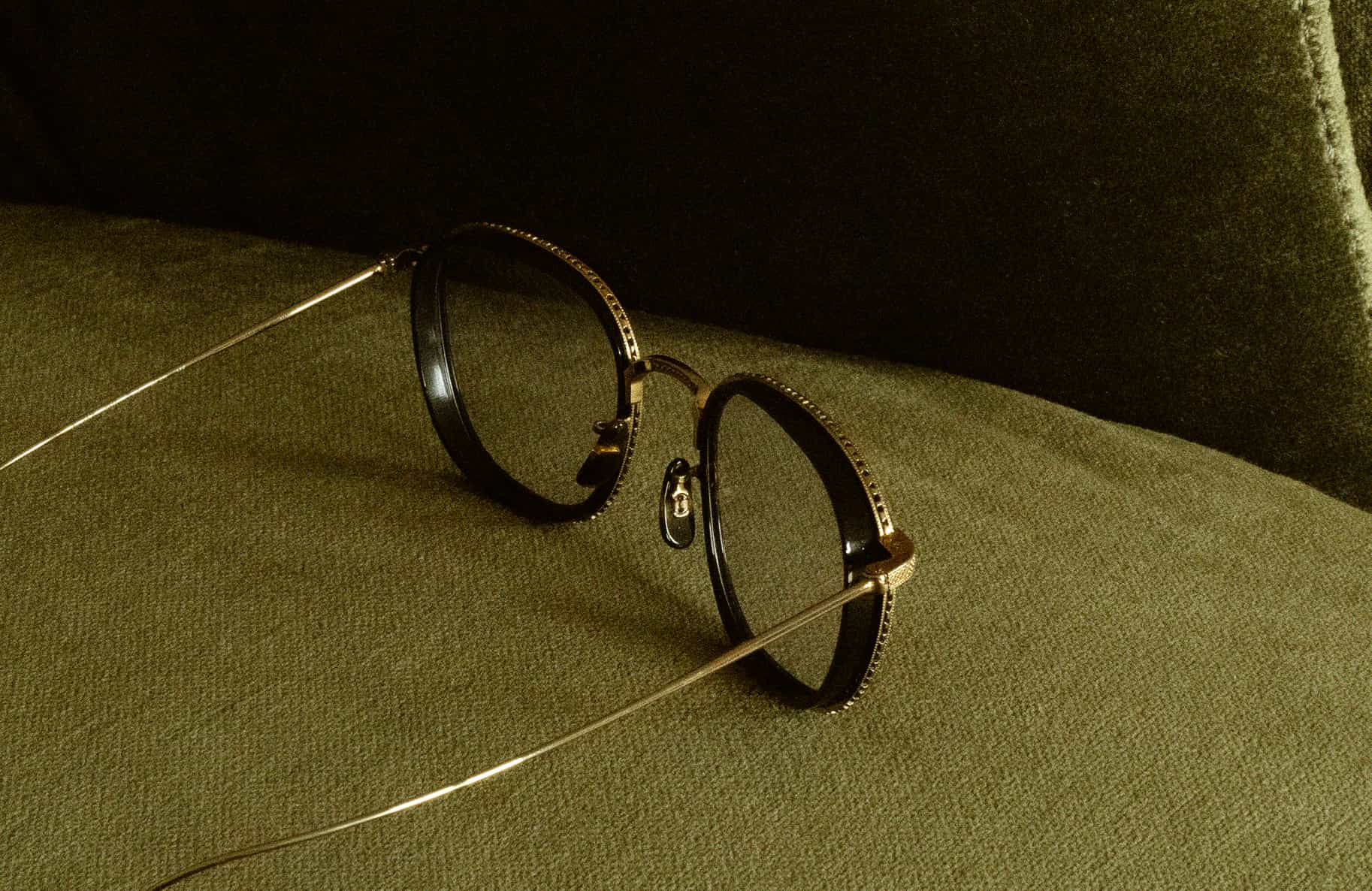 The exceptional details of the frame are seen with made in Japan titanium and acetate materials.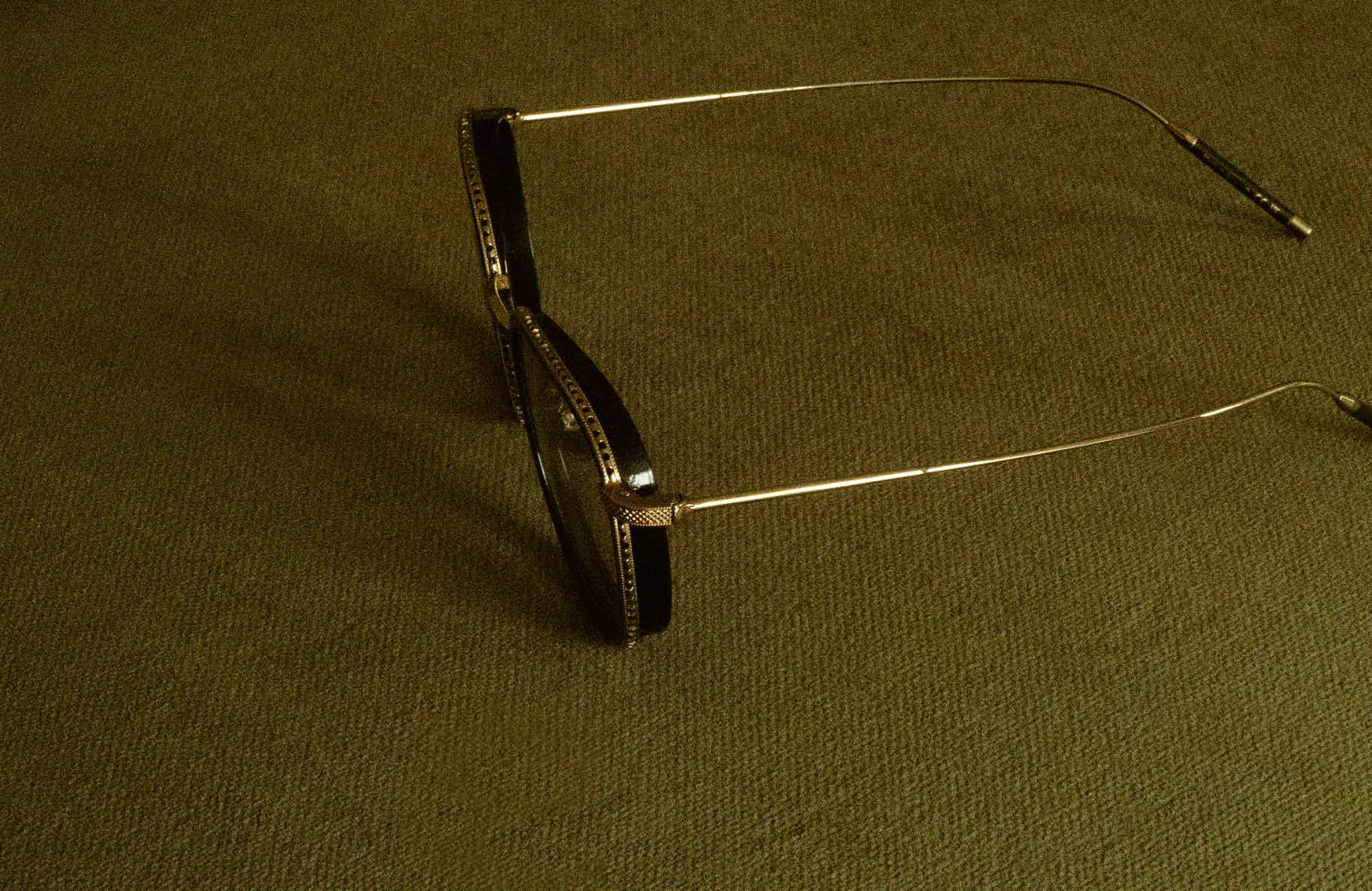 With an updated square lens shape, TK-9 also draws influence from OP's iconic MP-2, which features a delicate custom filagree and plastic insert around the lens. The frame's hand-drawn filigree is designed in the shape of the Oliver Peoples logo, with perforations that expose the acetate insert below.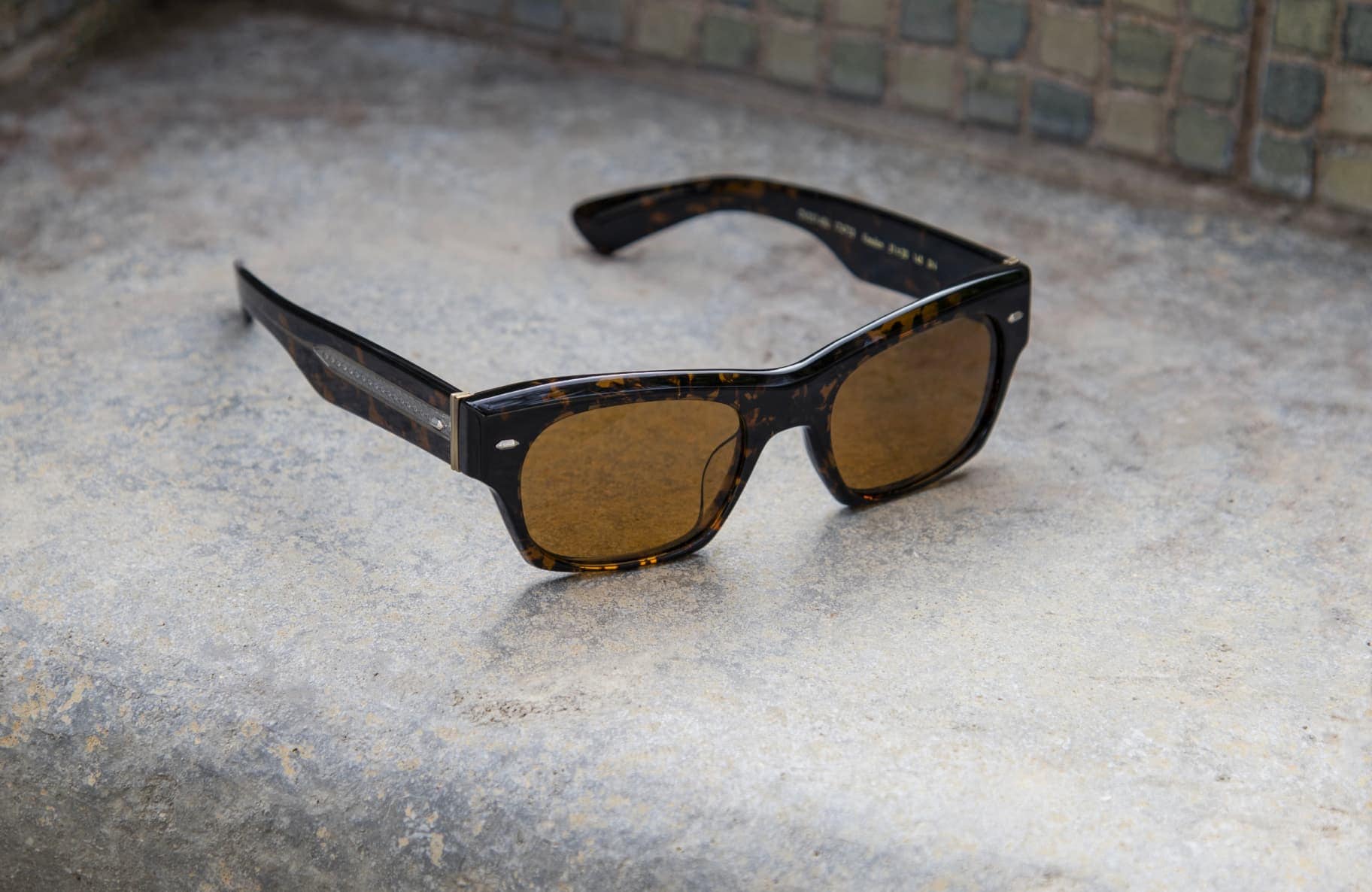 A part of the Nineteen Sixties collection, Kasdan stands out with its drastic angled bevel.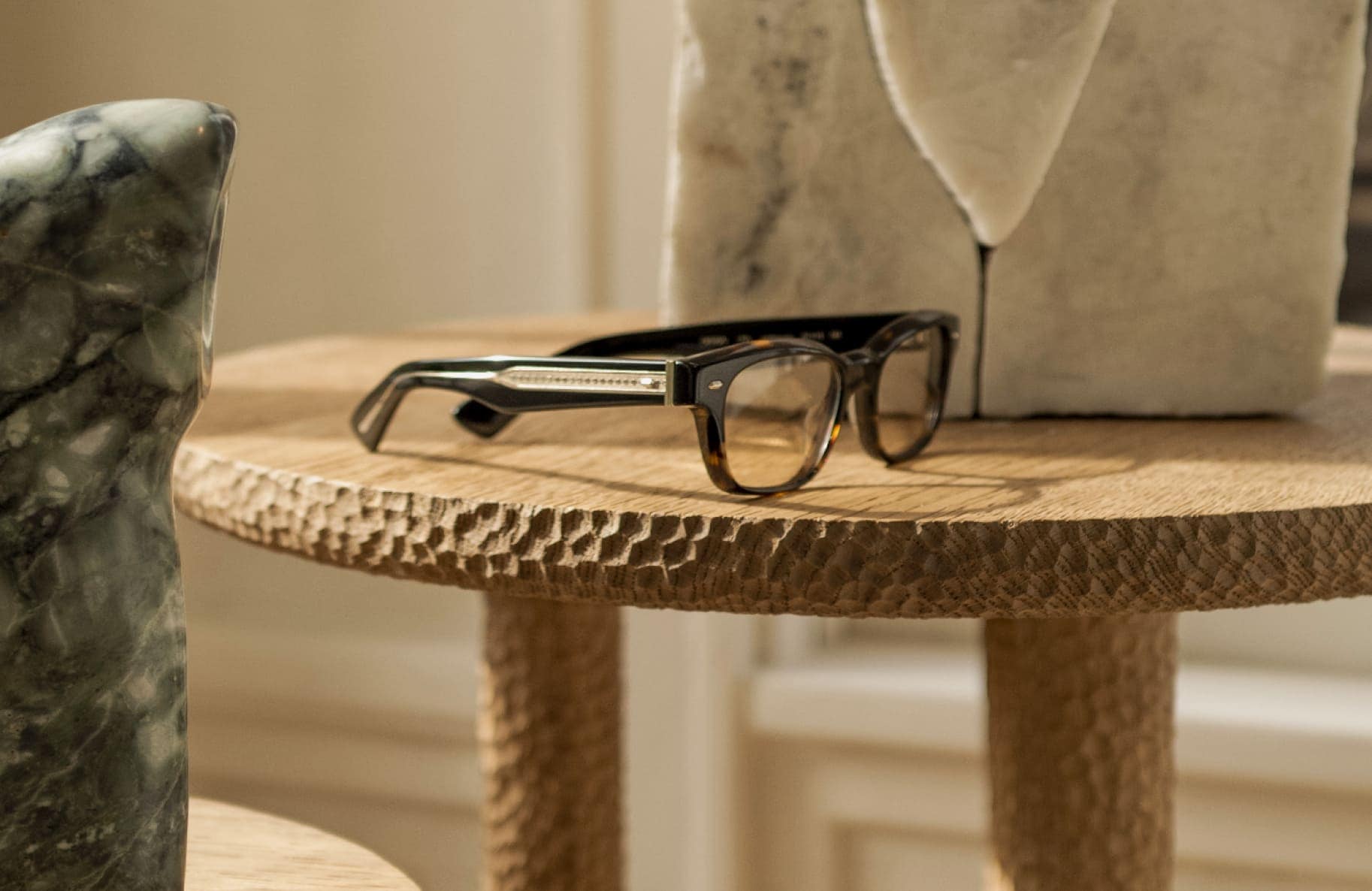 Latimore is also a 60s inspired design with a deep rectangular shape.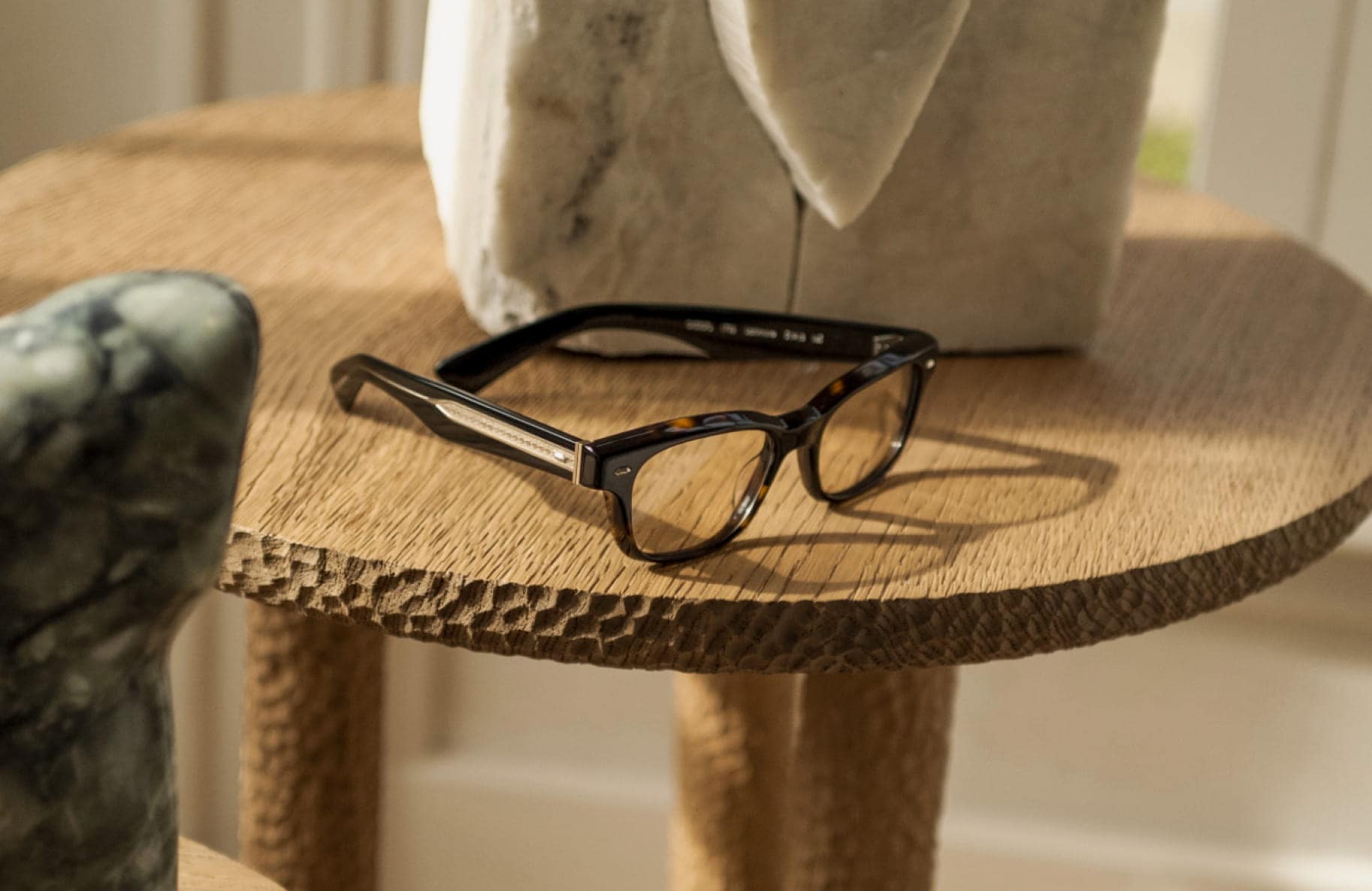 Distinguished, elegant, and classic, Allenby and Latimore feature beveled acetate cuts complemented by intricate exposed corewire. While Allenby showcases the OP signature keyhole bridge and rounded lens shape, Latimore frames are shallower, with a more rectangular profile. Parcell, while still imminently wearable, feels distinctly vintage, with its bold acetate design, deep square shape, and thicker, embedded temple.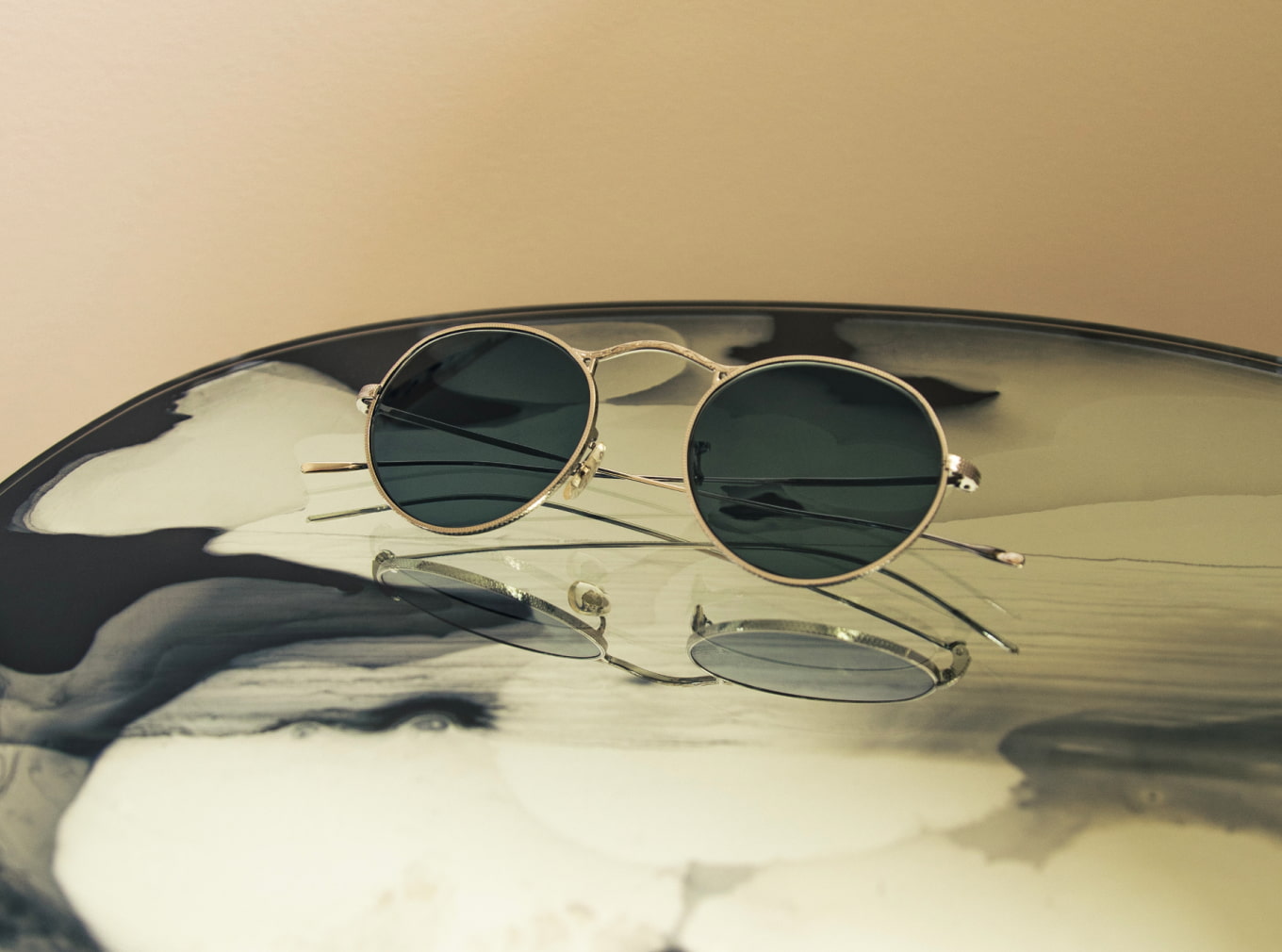 An Oliver Peoples classic since 1989, M-4 is reimagined in a new, larger size.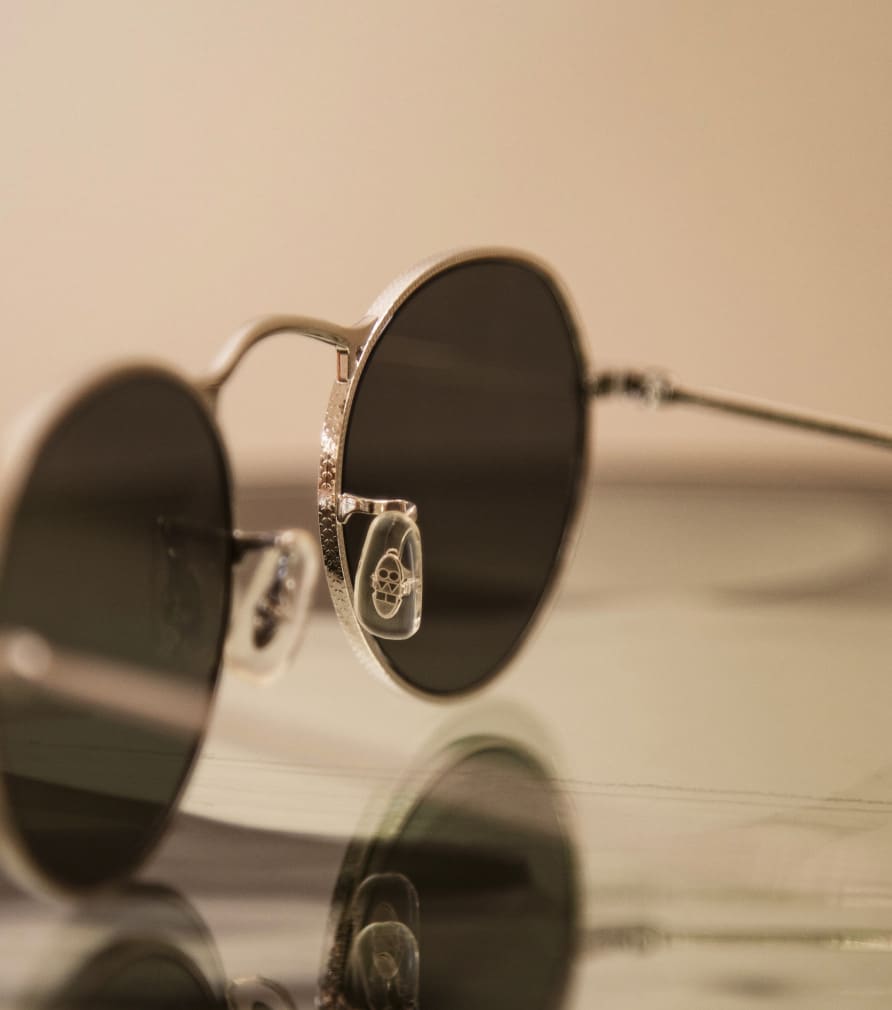 The icon can be seen in three new colorways, including Silver + Indigo Photochromic.
For devotees of M-4 frame, Oliver Peoples has introduced a new, larger size, as well as color-adds inspired by the city of Los Angeles. The sunset-tinged Magenta Photochromic lens color took four years to develop, while the Indigo Photochromic wash evokes the surface of the Pacific Ocean at daybreak. Lightweight and distinctly OP in shape, M-4 features a custom feather filigree along the arms, endpiece, and temples with a subtly crafted plume-shaped tip.
For Spring 2023 collection, Oliver Peoples calls upon enduring styles and design details to reinforce a visual language that has become the brand's signature. A thread woven of classical elegance, glamour, ease, and precision creates the fabric of today's vintage aesthetic.