Culture
Aspen Is More Than a Ski Town, It's a Cultural Hub
4 Min Reading
Oliver Peoples opens in Aspen, a town known for both natural beauty and vast cultural offerings.
Best known for skiing in the winter months, Aspen also boasts an almost endless to-do list of warm-weather activities from hiking and biking to climbing and white-water rafting. And yet it isn't only the outdoors that draws people to 7,908 feet in the summer, it is also the incredible array of cultural activities that run through the summer months, from music festivals to art happenings, securing Aspen as a true renaissance town. This summer, Oliver Peoples took to the high altitude, opening its first boutique in Aspen, Colorado.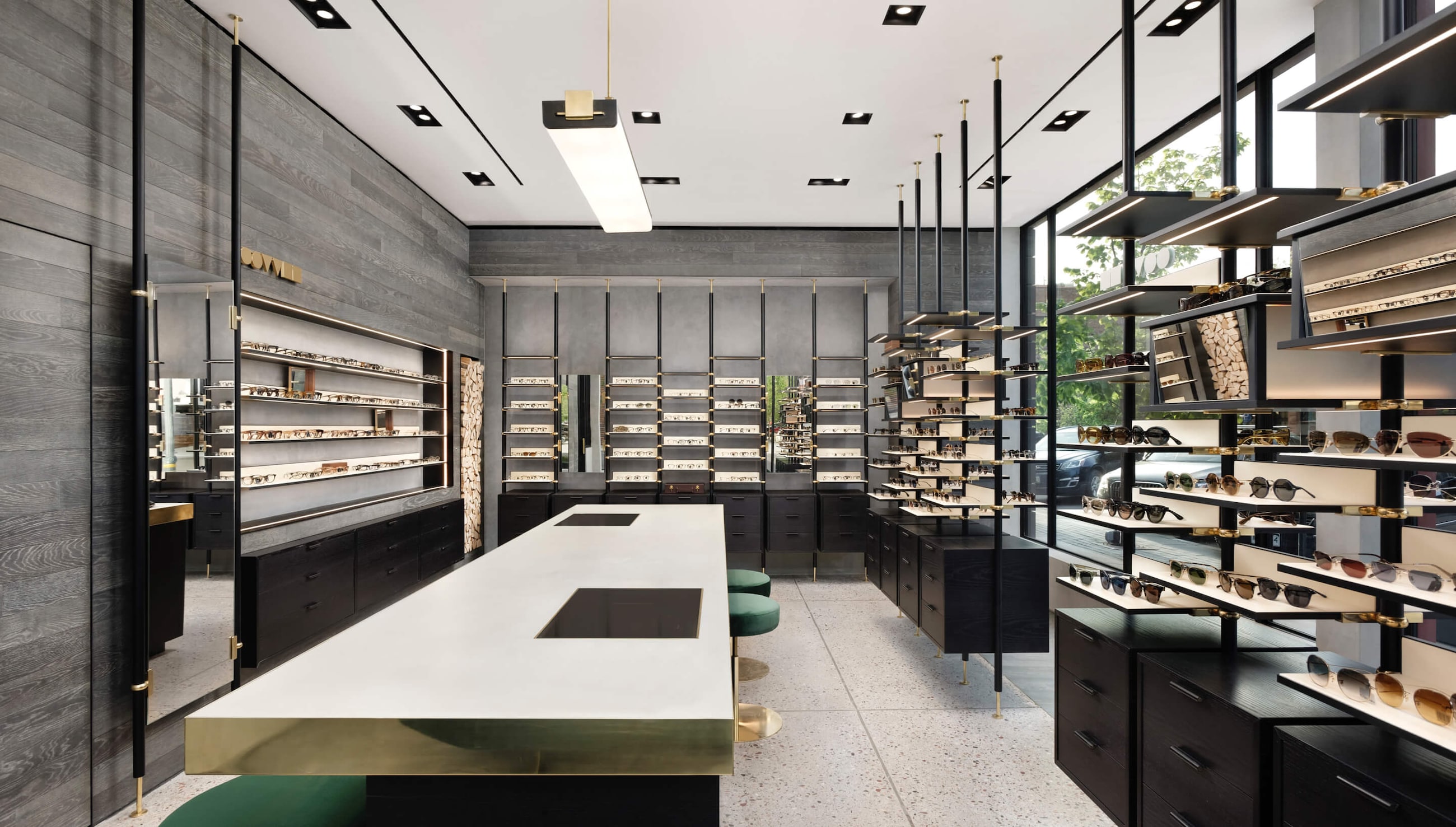 The 693-square-foot boutique celebrates the beauty of the town via oversize windows that look out on the mountains, while warm oakwood mixed with concrete and dark metal accents add a rustic charm to the location. The Aspen boutique is also the only place to find the exclusive Gregory Peck custom colorways inspired by 70's Après Ski, a frame modeled after the one the actor wore in To Kill A Mockingbird. Oliver Peoples felt a particular kinship with Aspen, not only for its natural beauty but also for its tight-knit community and incredibly rich cultural scene.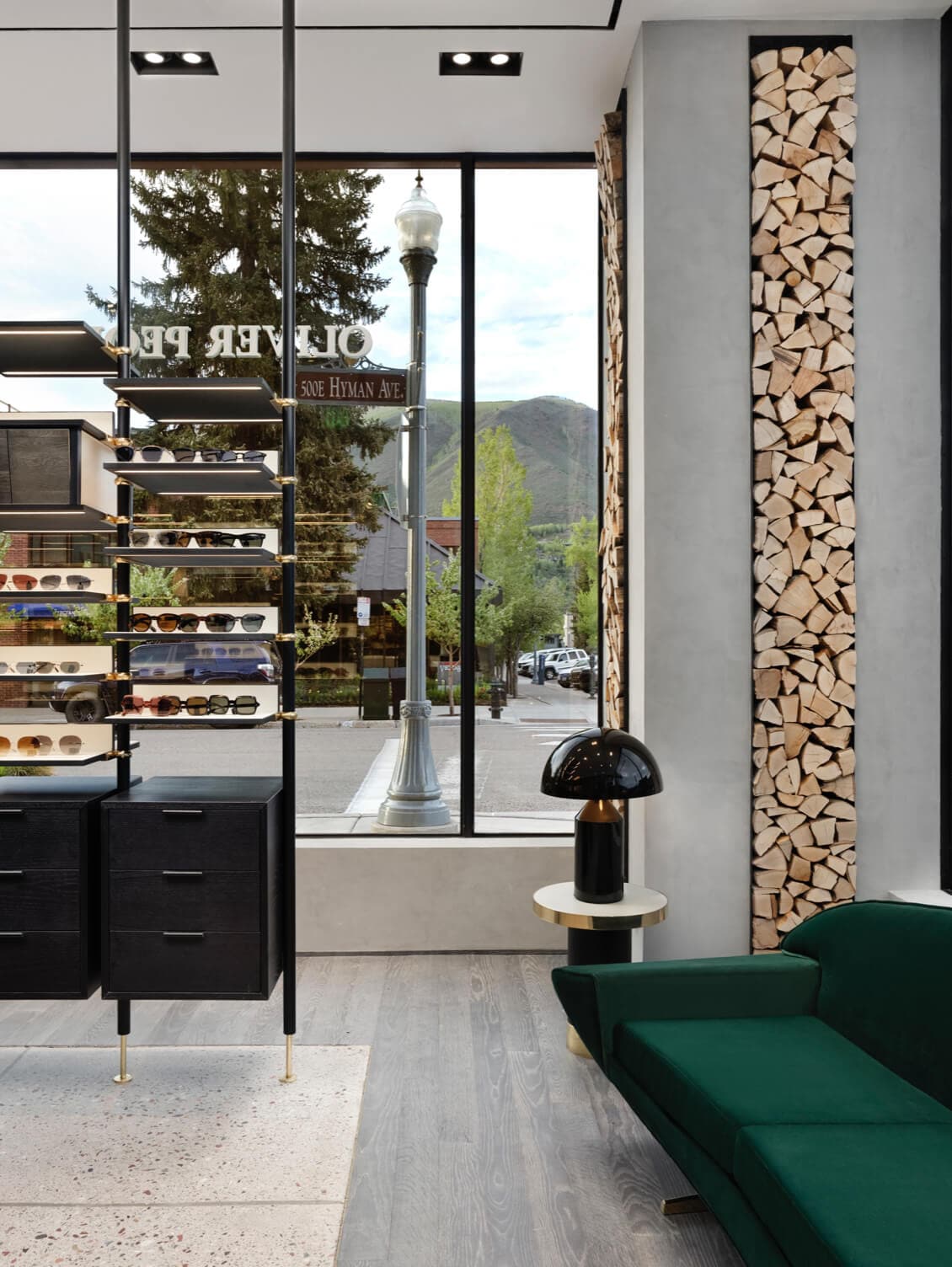 The boutique combines our vintage aesthetic with influences of the surrounding environment.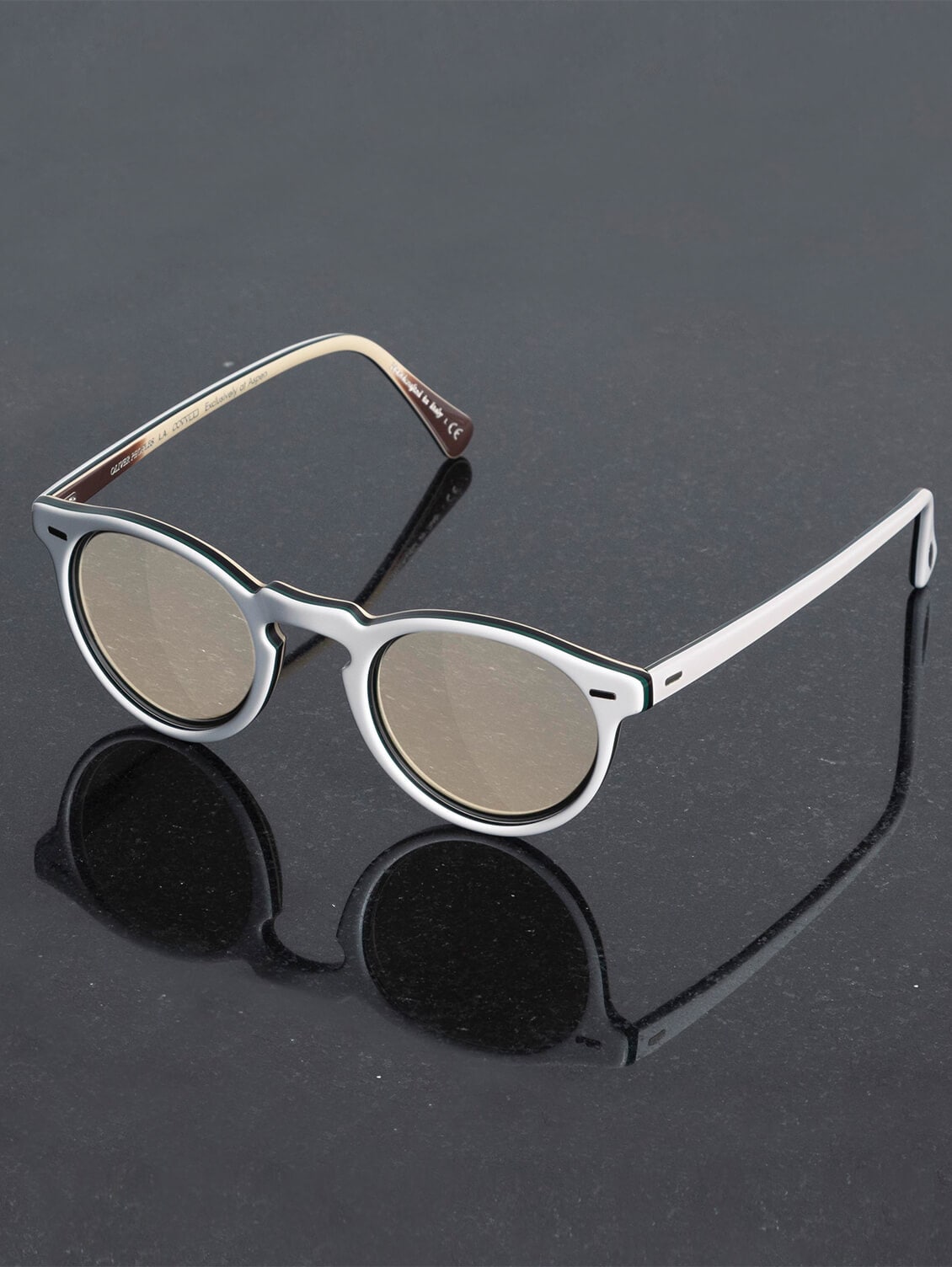 The Gregory Peck Sun in Aspen Snow, exclusive to our Aspen boutique.
While Aspen's winter is filled with snow sports and glitz and glamour, its summer is thick with music, art and more. The Aspen Music Festival & School, for one, has been welcoming some of the most famous names in the classical-music world and its most promising students for 70 years. Many of the concerts take place in the acoustically perfect Benedict Music Tent, but one of the most popular weekly events is the Sunday afternoon concert in which people set up picnics on the lawn and listen to the music while sipping on wine, reading a book or just hanging with friends. It isn't only classical music that floats above the peaks and rivers throughout the warmer months. Jazz Aspen Snowmass (JAS) presents its JAS Café Summer series featuring up-and-coming and well-known jazz performers in intimate venues around town. JAS also concludes the summer in style with its biggest event of the year, the Labor Day Experience, complete with headlining acts, Portugal. The Man, John Mayer, and Sting. Taking place at the scenic Snowmass Town Park, the acts take the stage in the fresh air against a stunning mountainous backdrop that seems to put on its own show as the musicians perform.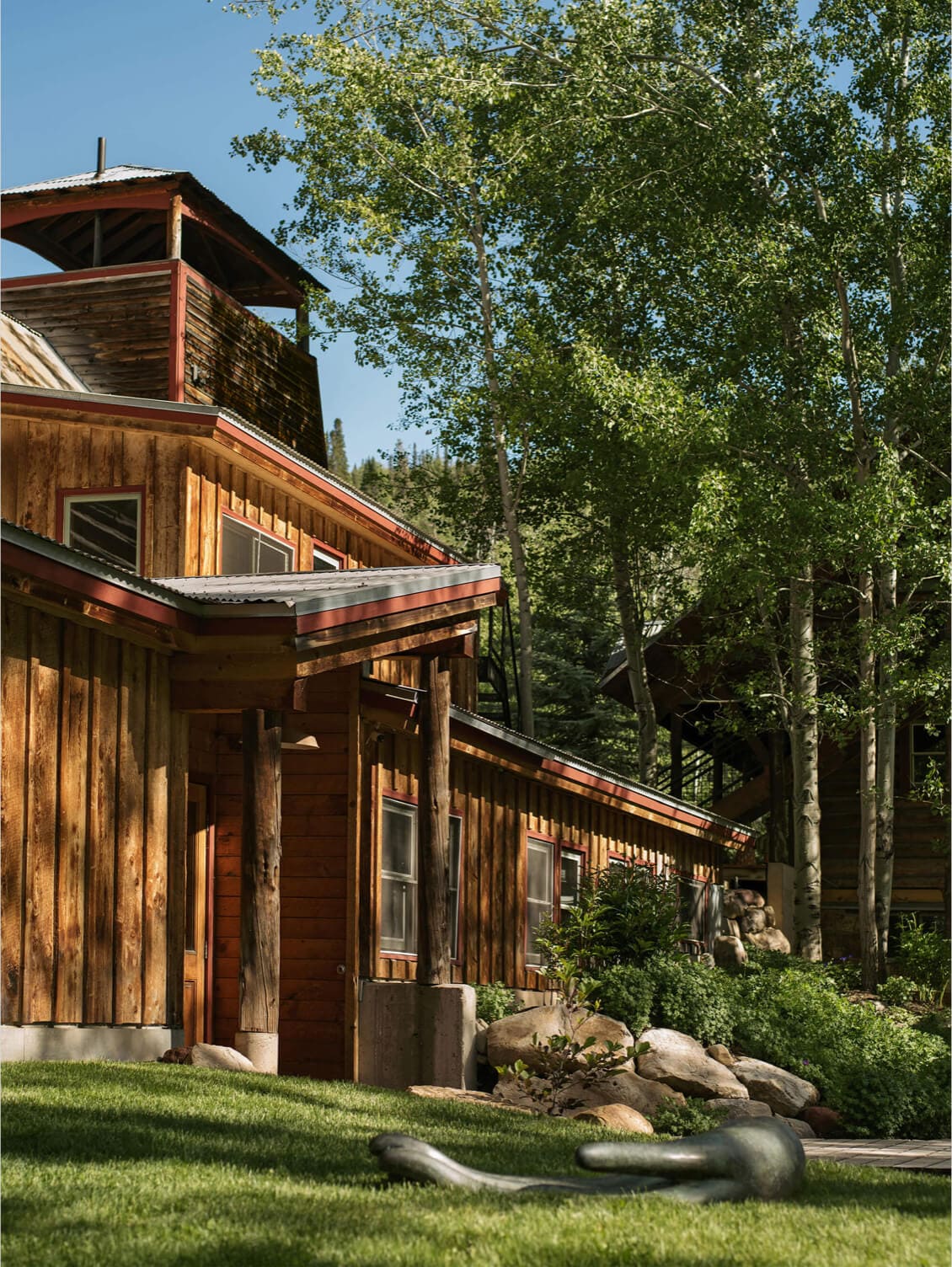 Anderson Ranch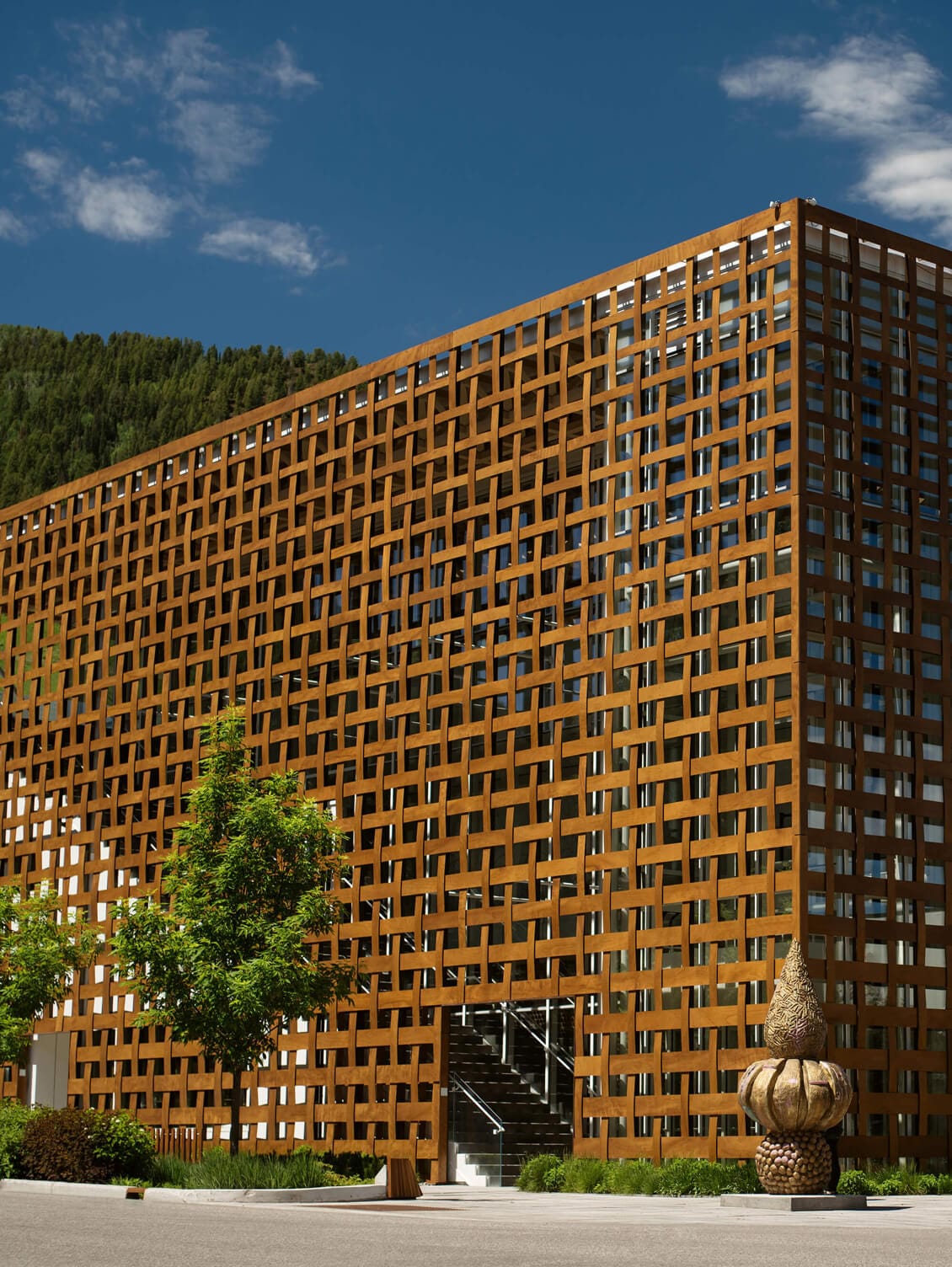 Aspen Art Museum
Oliver Peoples' latest home is a place not only for those looking to exercise their bodies but also for people wanting to expand their minds...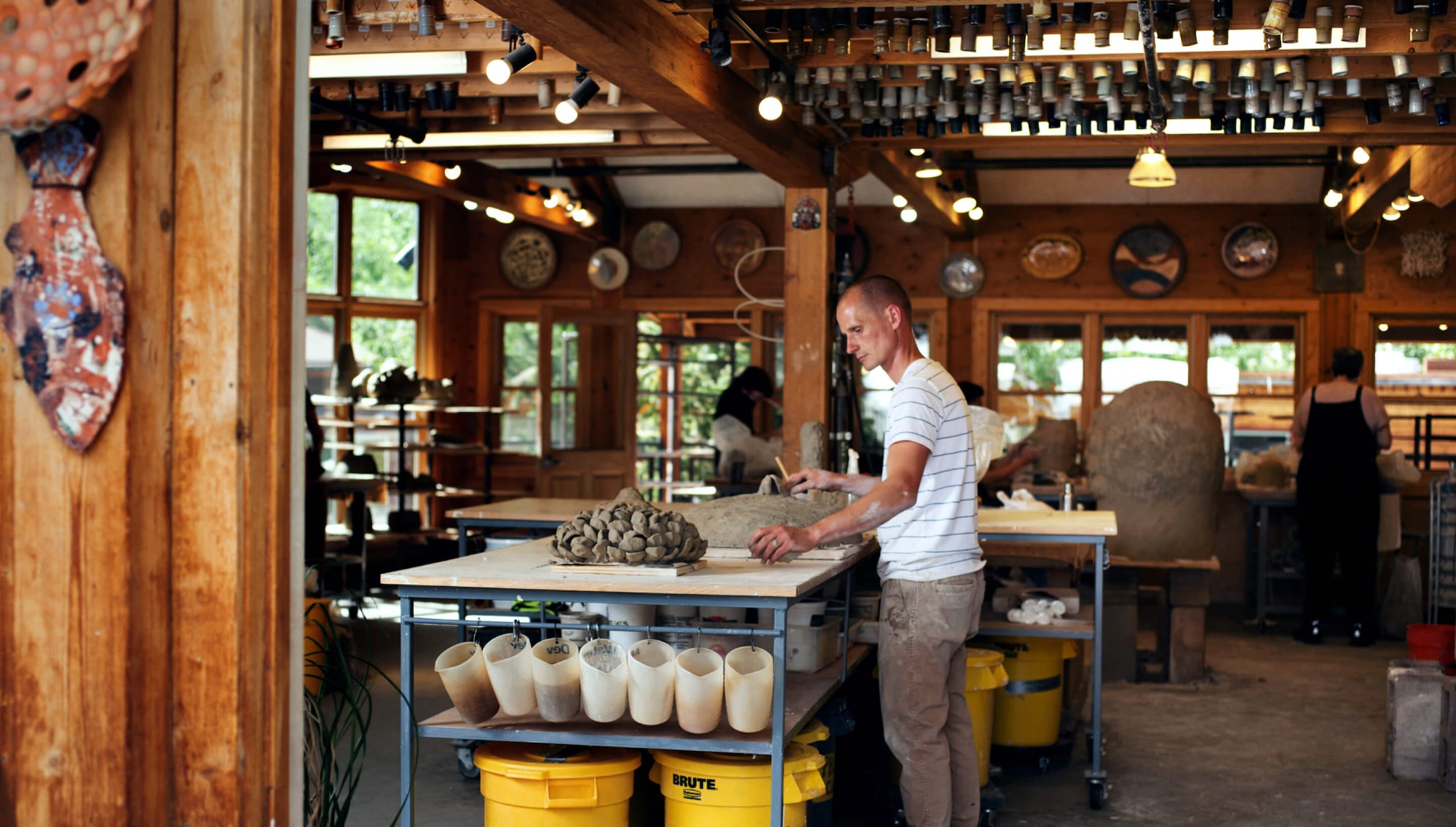 Sculptor at Anderson Ranch
When it comes to art, Aspen is truly unparalleled in the large shadow such a small town casts. The contemporary art world descends upon Aspen in the summer thanks to several respected institutions, events and lecture series that draw some of the biggest names in art and collecting. The contemporary Aspen Art Museum sits right in the center of town in an imposing building designed by the Pritzker Prize-winning Japanese architect, Shigeru Ban. In Snowmass, just 15 minutes outside of Aspen sits the spectacular campus of Anderson Ranch, where artists of all levels gather for residencies, workshops, and inspiring lectures. Some of the featured events include a conversation with sculptor and performance artist, Nick Cave, multidisciplinary artist Taryn Simon, and lectures by museum director/curator Hans Ulrich Obrist as well as influential American contemporary artist, Paul McCarty.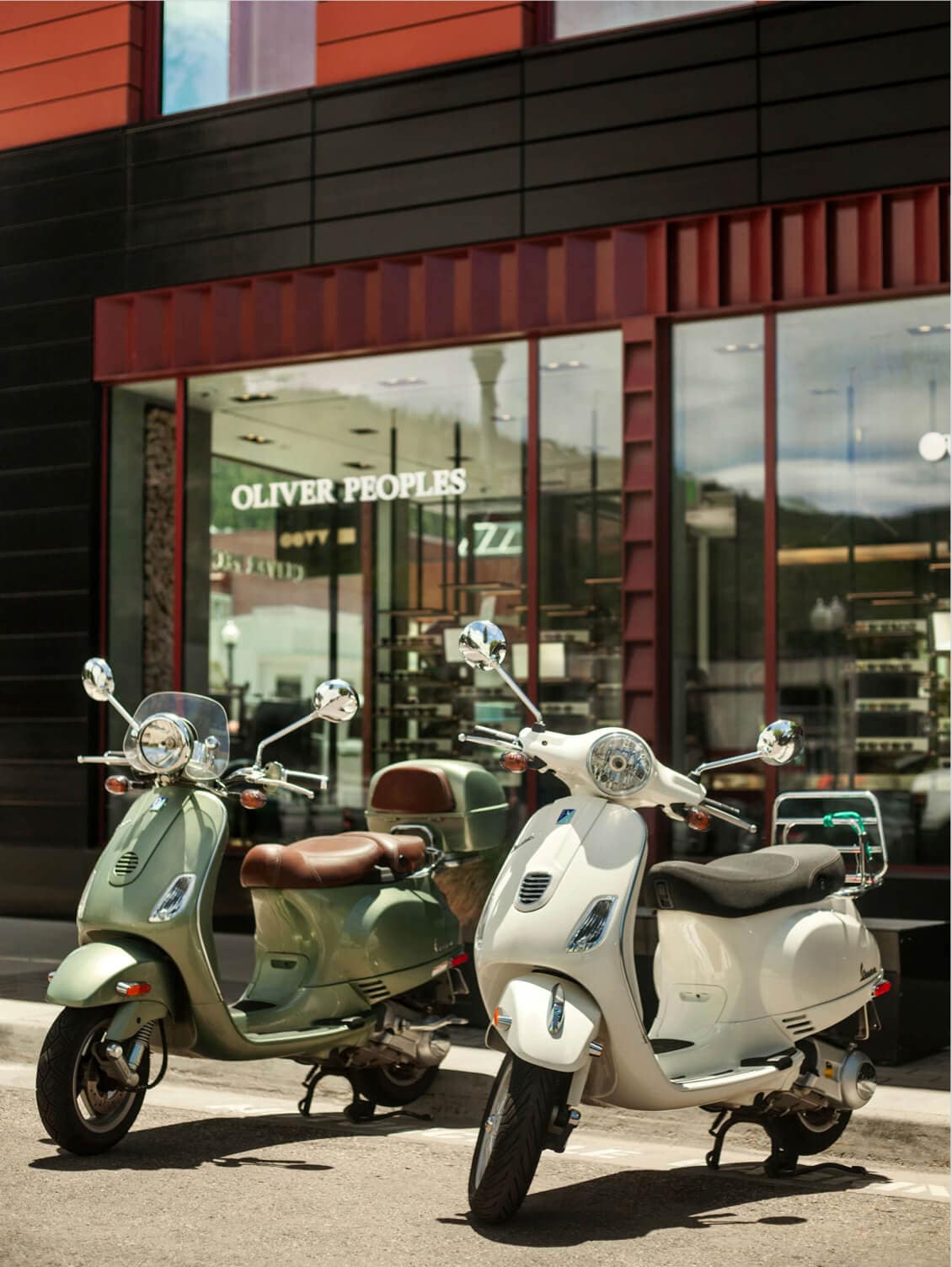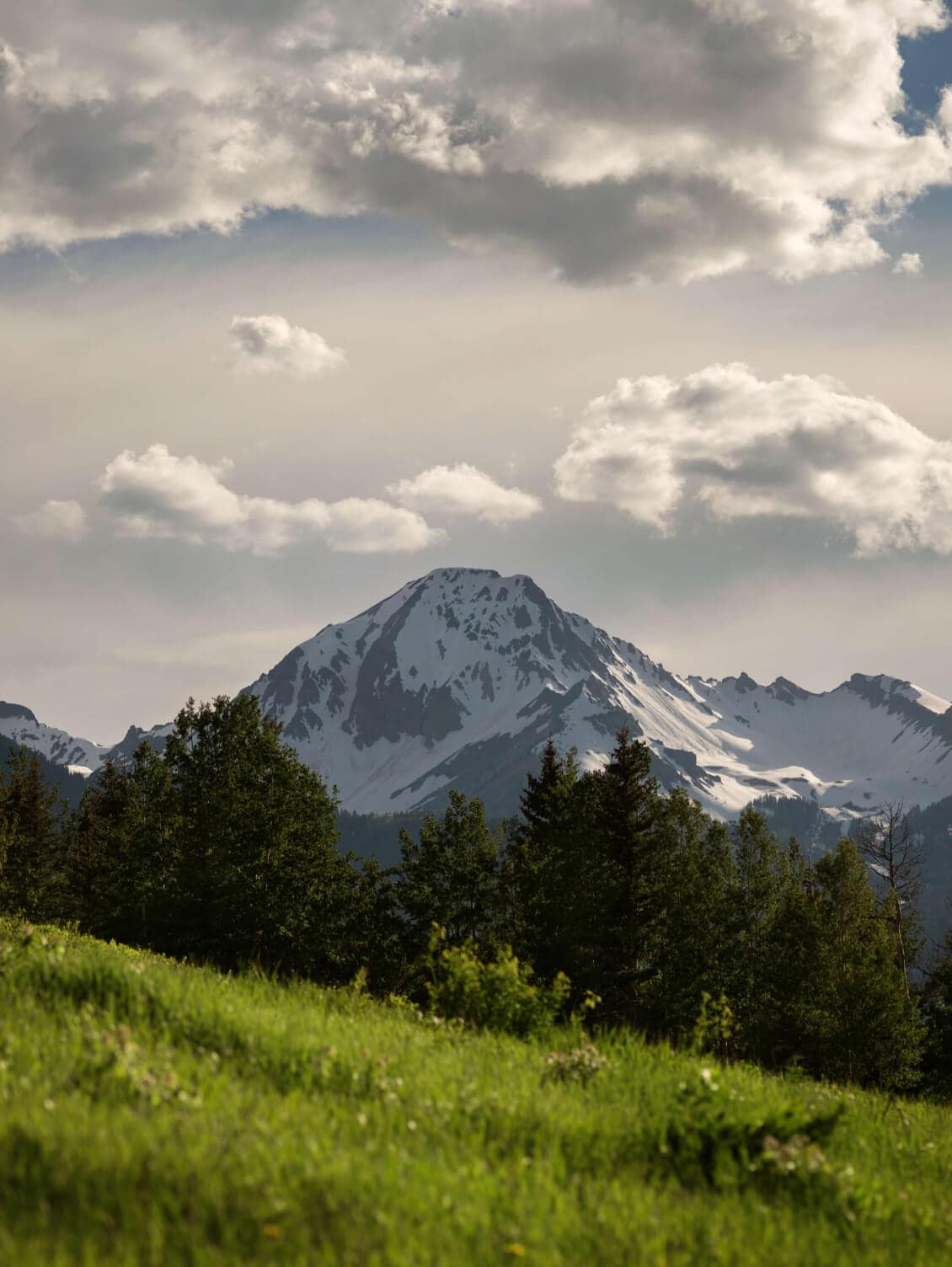 It's undeniable that Oliver Peoples' latest home is a place not only for those looking to exercise their bodies but also for people wanting to expand their minds, get inspired and to explore both natural beauty and endless cultural offerings.
Words: Sari Anne Tuschman
Photos: Ehren Joseph/Michael Brands
Discover Oliver Peoples Aspen