Campaigns | Collaborations

9 Min Reading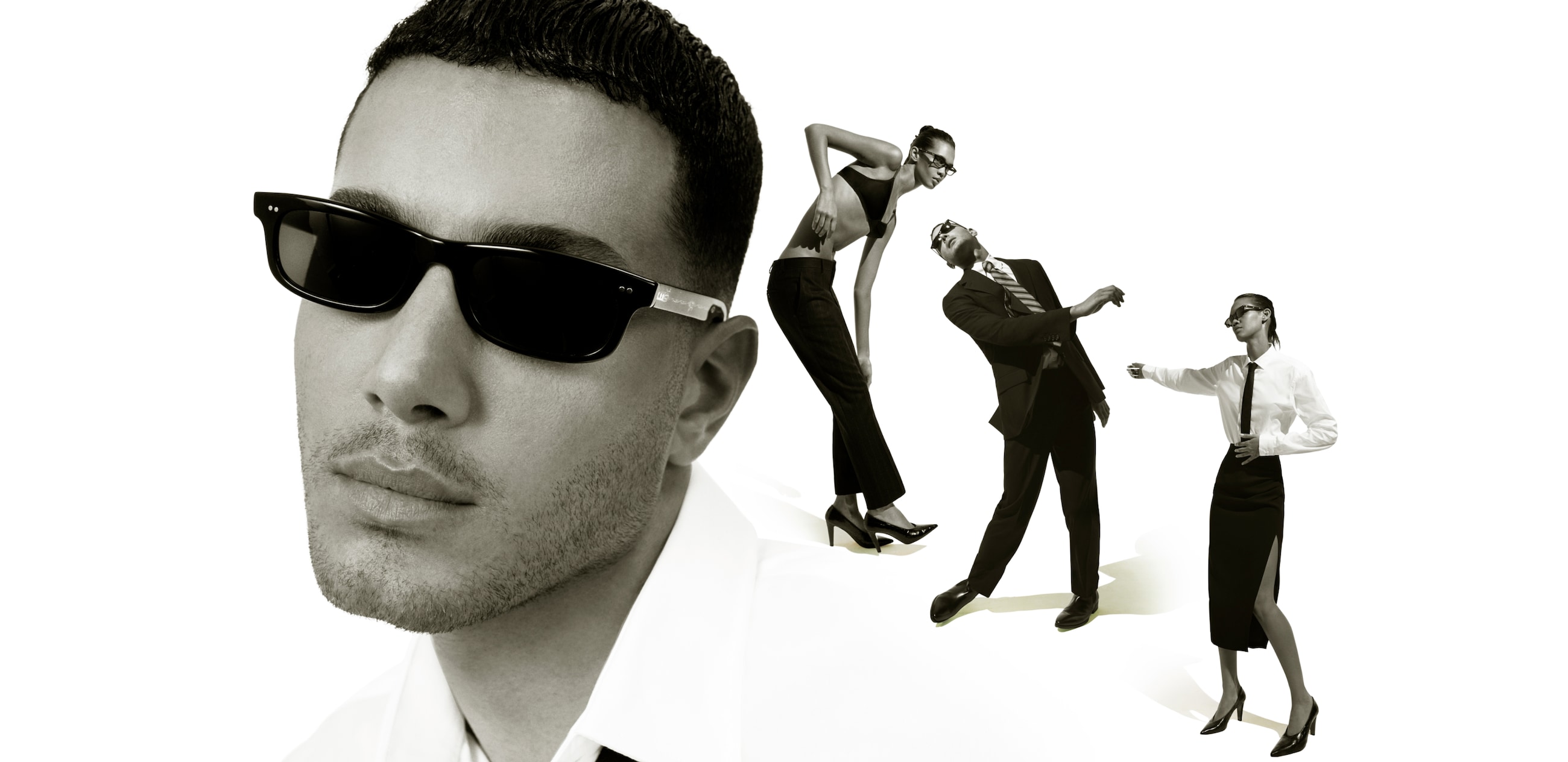 Oliver Peoples Collaborates with Fai Khadra
Oliver Peoples and Fai Khadra collaborate to launch an exclusive sunglass that fuses the design aesthetics of Oliver Peoples with the influential mindset of Fai. Fai Khadra is a multidisciplinary creative who has built a strong profile in the design world, captivating an audience of musicians, luxury brands, and galleries across the globe. His cultural relevance and innovative perspective bring an impactful, avant-garde point of view to the collaboration.
The Fai sunglass is based off a vintage frame sourced by Fai. From there, he worked with the Oliver Peoples design team to develop the style's fashion-forward, narrow shape further. Notably, the frame features a custom embedded corewire designed by Fai that is inspired by the elaborate intertwined pattern of barbed wire. The complex twists and turns of the barbed wire subtly evoke associations of strength, courage, and overall resilience of the human spirit. This exclusive frame feature is achieved using intricate construction and multi-dimensional details. Specifically, every pair includes two acetate colors laminated together by a complex process using friction and heat to achieve the custom temple design. The detailed metal is visible through a translucent layer and seen from the exterior of the temple.
With five colorways, the sunglass is offered in unique pairings, that include deep acetates like Dark Mahogany and Emerald Bark, alongside vibrant translucent hues with corresponding wash lenses. In addition, the frame includes branded packaging, with the custom barbed wire pattern featured on the pouch and cloth.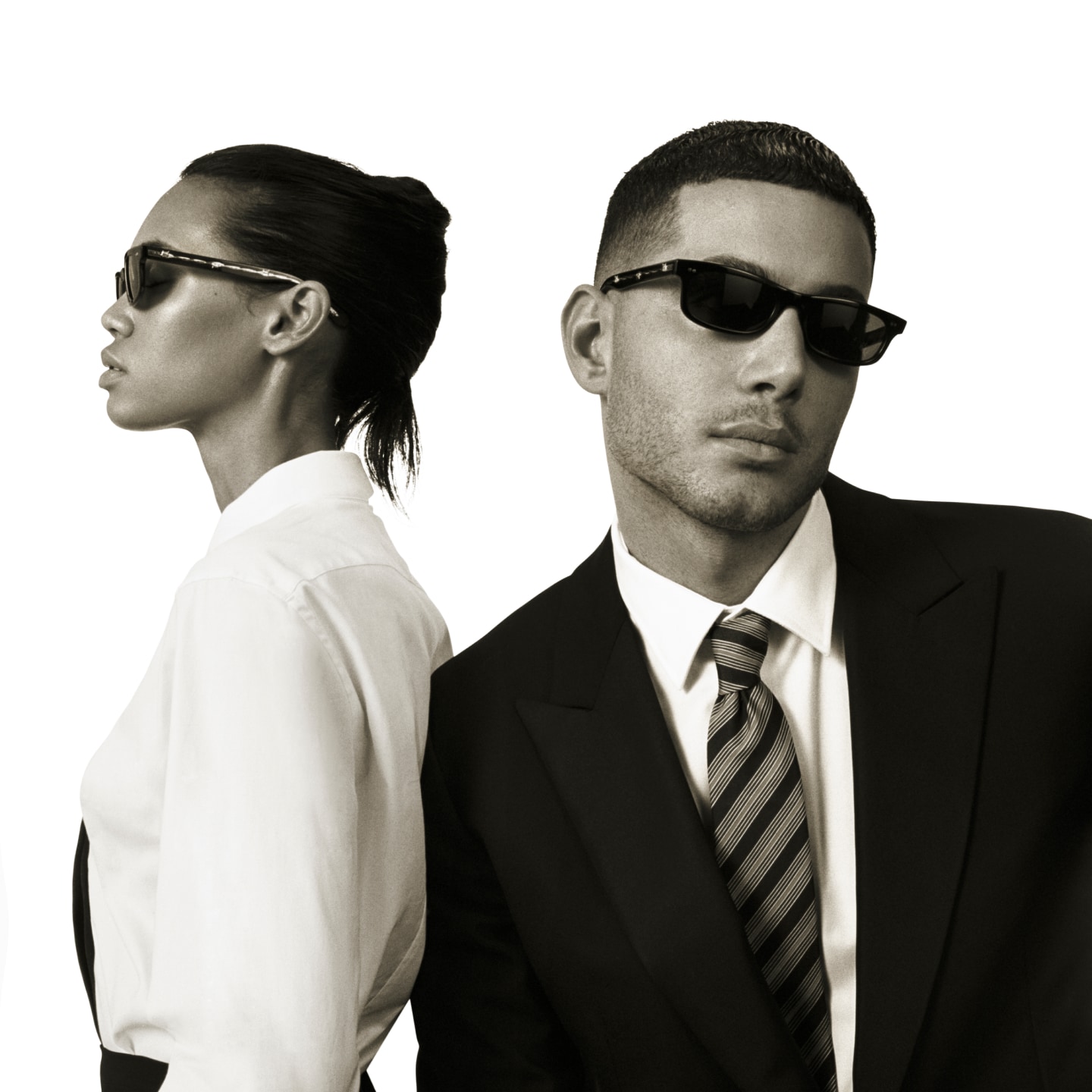 The collaboration is introduced in a bold and simplistic campaign, creative directed by Fai and the campaign photographer, Hugo Comte. Shot on black and white film, the campaign is an ode to Robert Longo, highlighting figures in motion. Fai is paired with international model, Jordan Daniels, and styled in classic suiting to align with the minimalist design of the sunglasses.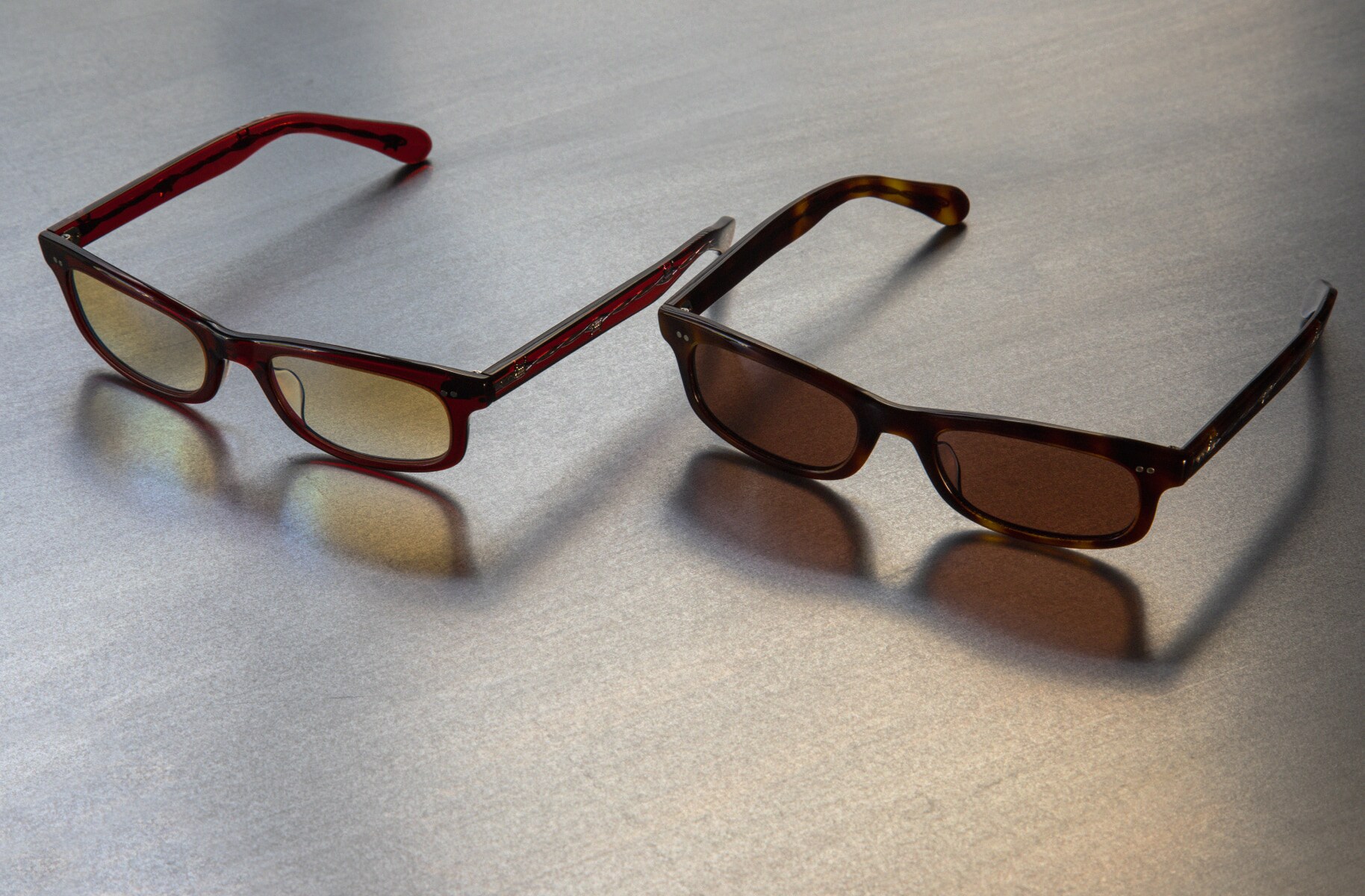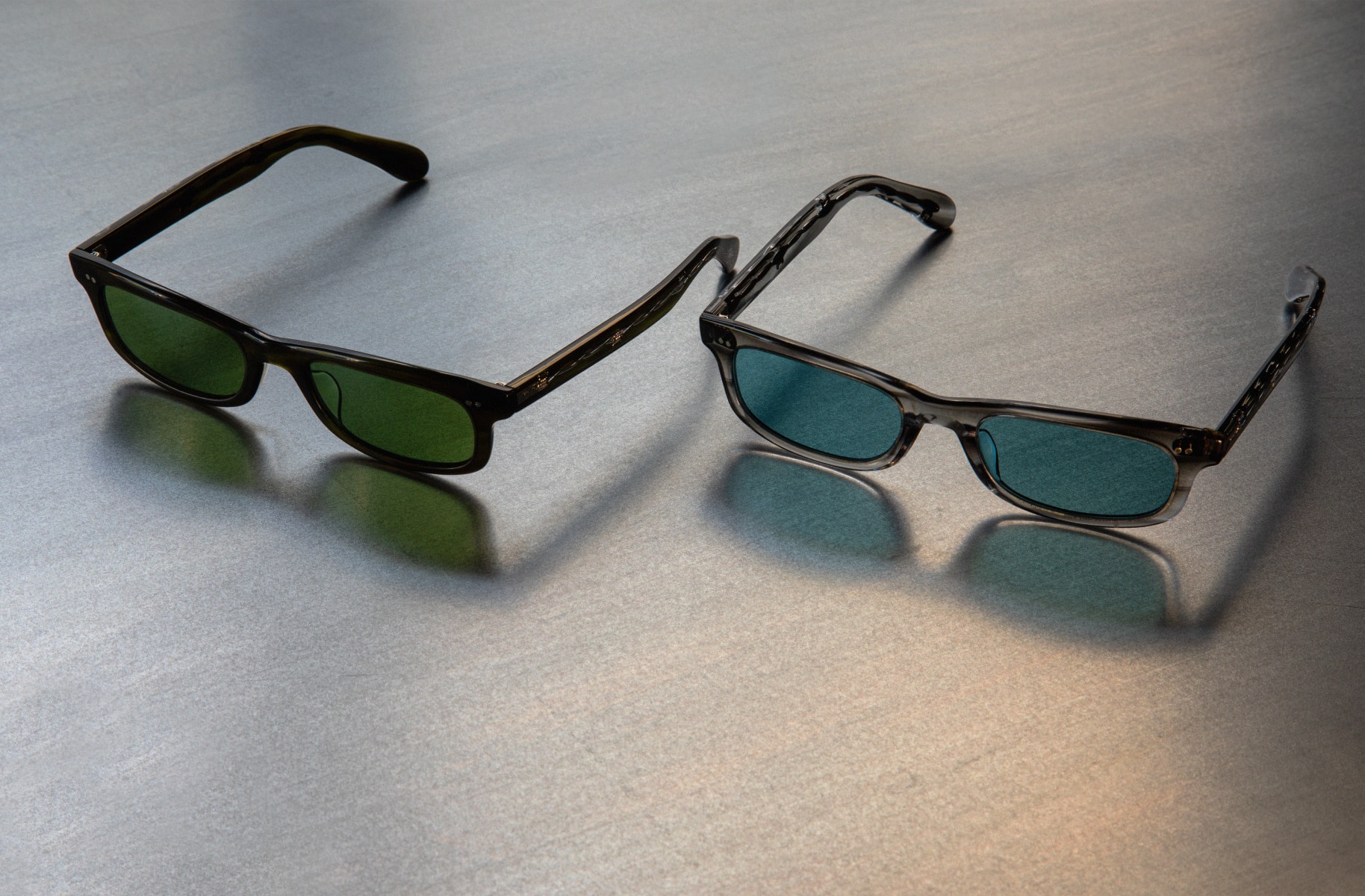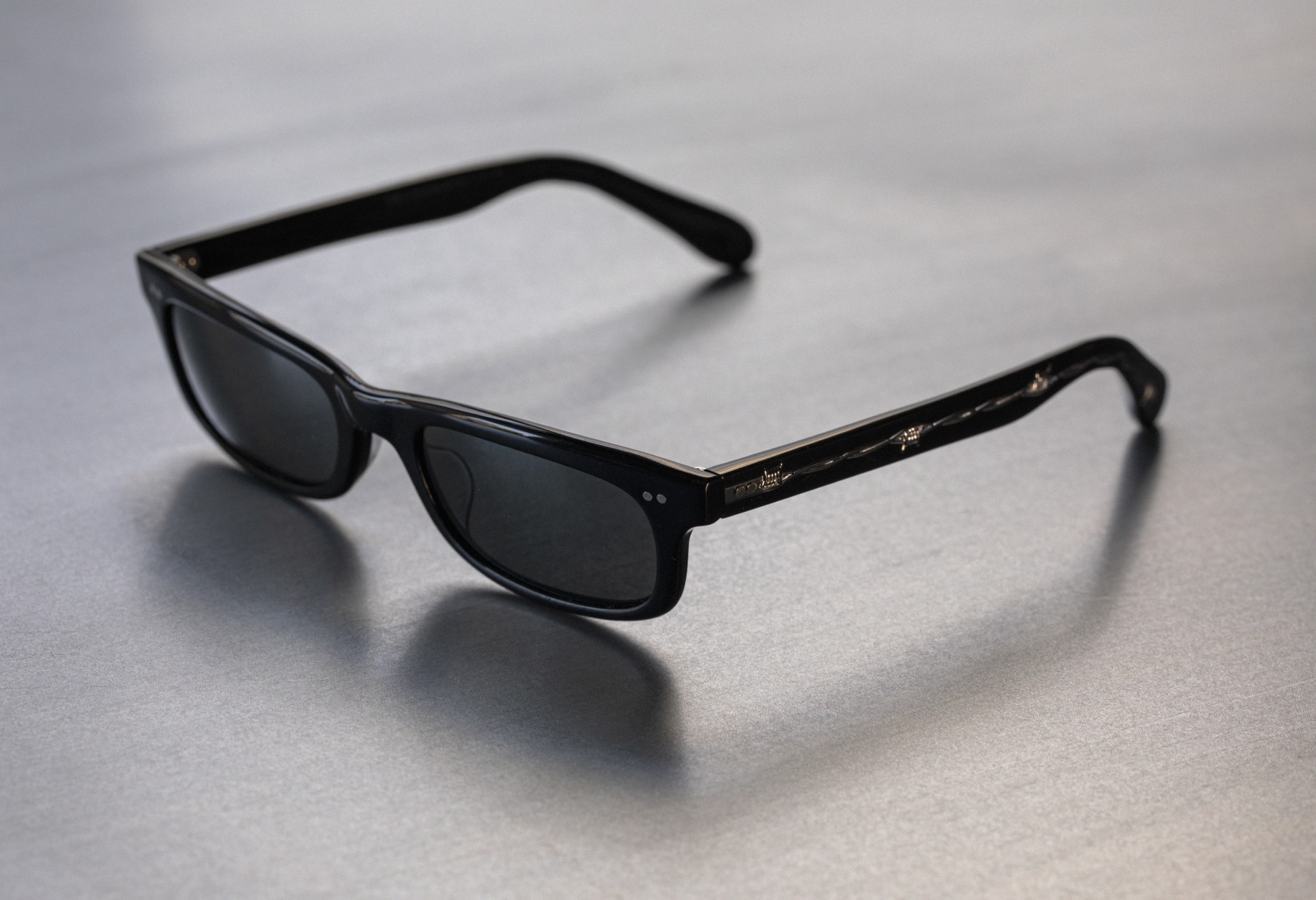 Campaign photos: Hugo Comte
Product photos: Courtesy of Oliver Peoples