Craftsmanship
Superior Craftsmanship II Handcrafting
3 Min Reading
Product is at the core of the Oliver Peoples brand. While we always take pride
in our Los Angeles heritage and the lifestyle associated with it, we hold craftsmanship and attention to product details to the utmost importance.
After our first chapter dedicated to Prototyping, we will now focus on the handcrafting process. With the prototype approved, tooling is engineered in order to industrialize the manufacturing process so every frame is consistent. Our artisans in Italy and Japan have spent their lives perfecting their craft, managing each step of production. Careful attention is paid to the details of each frame: every pin, plaque, hinge, are applied by hand to create a superior eyewear product.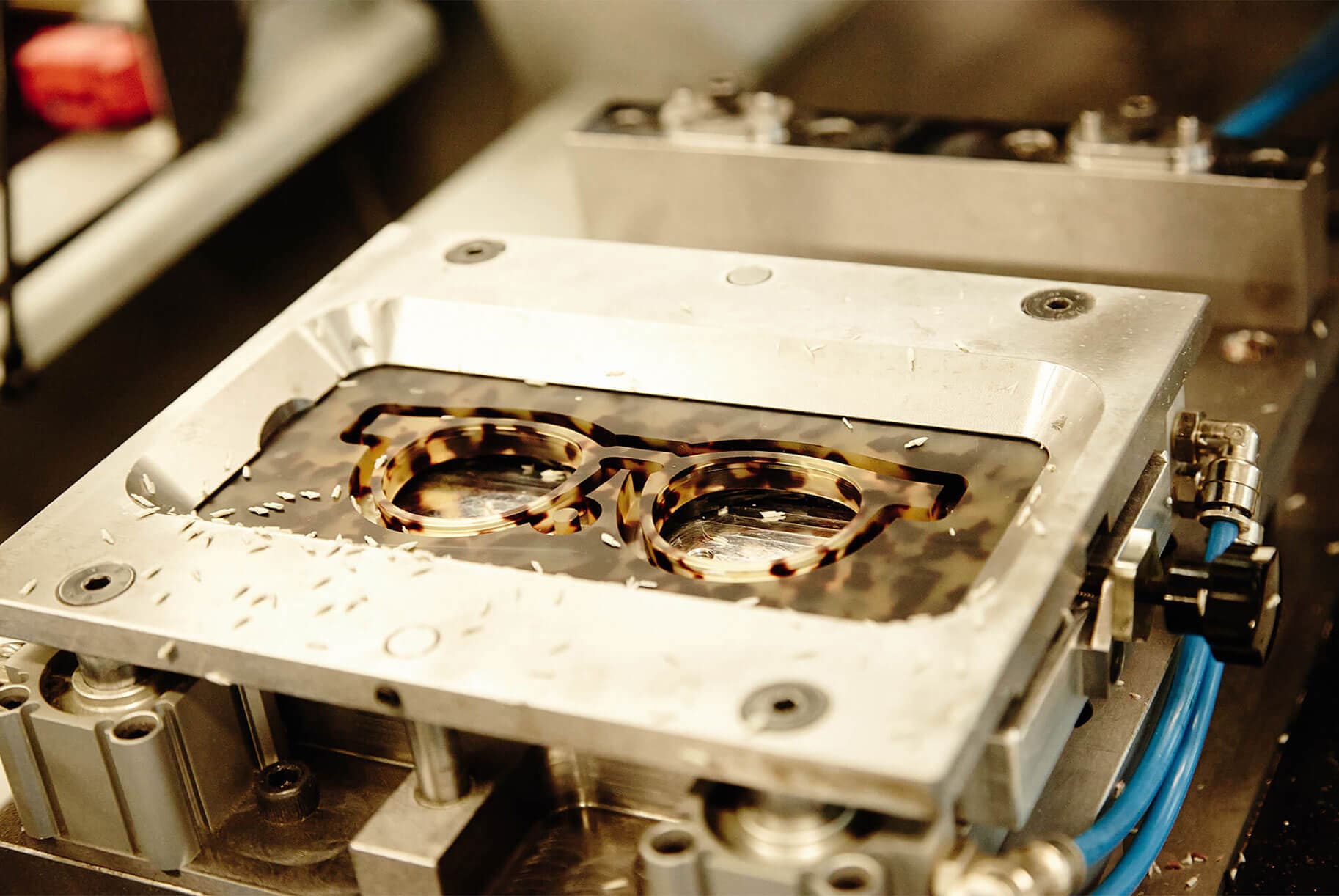 The lens shape is cut using a computer-controlled router from a single block of acetate. The exterior frame front shape is then cut.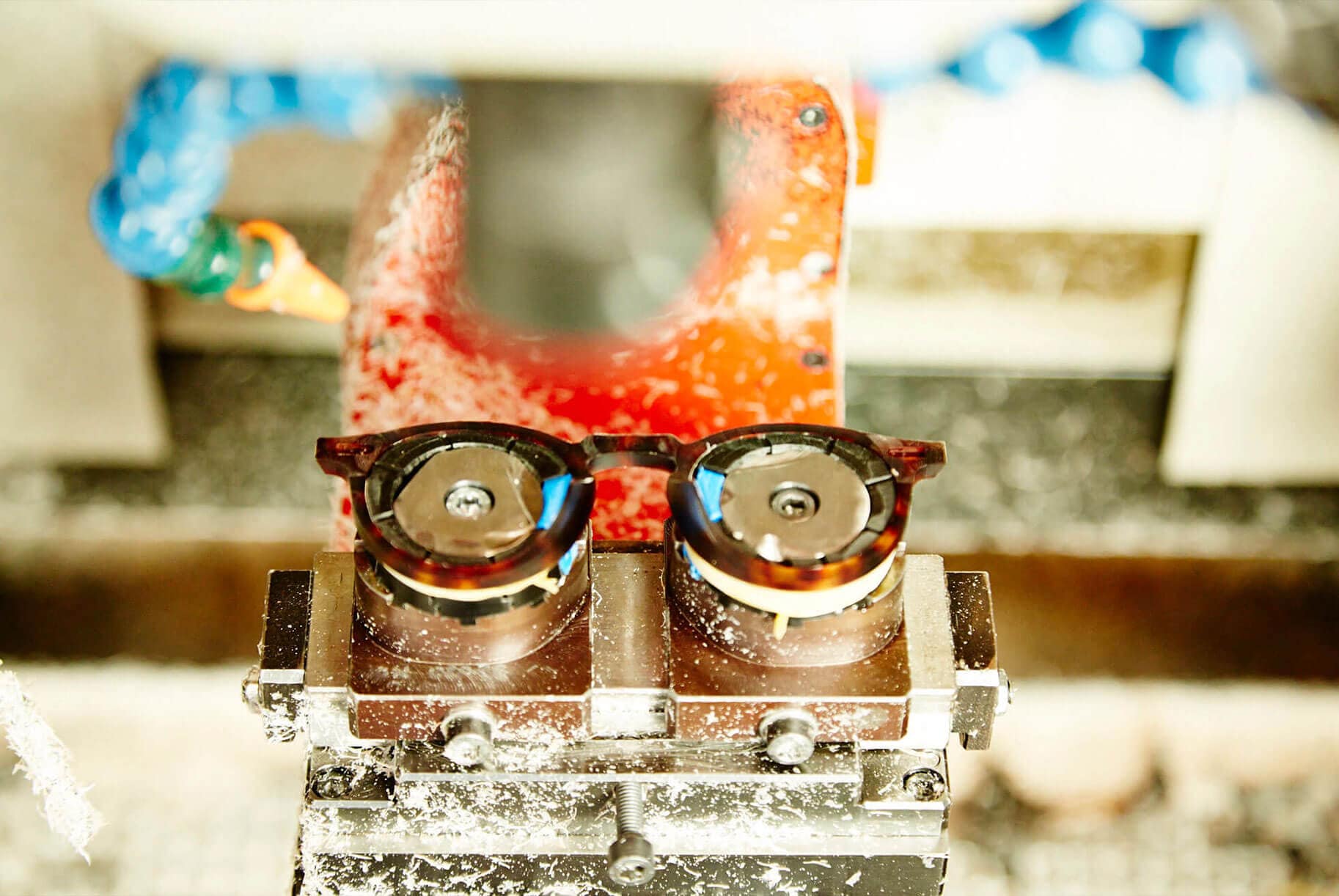 The lens groove is milled for mounting lenses.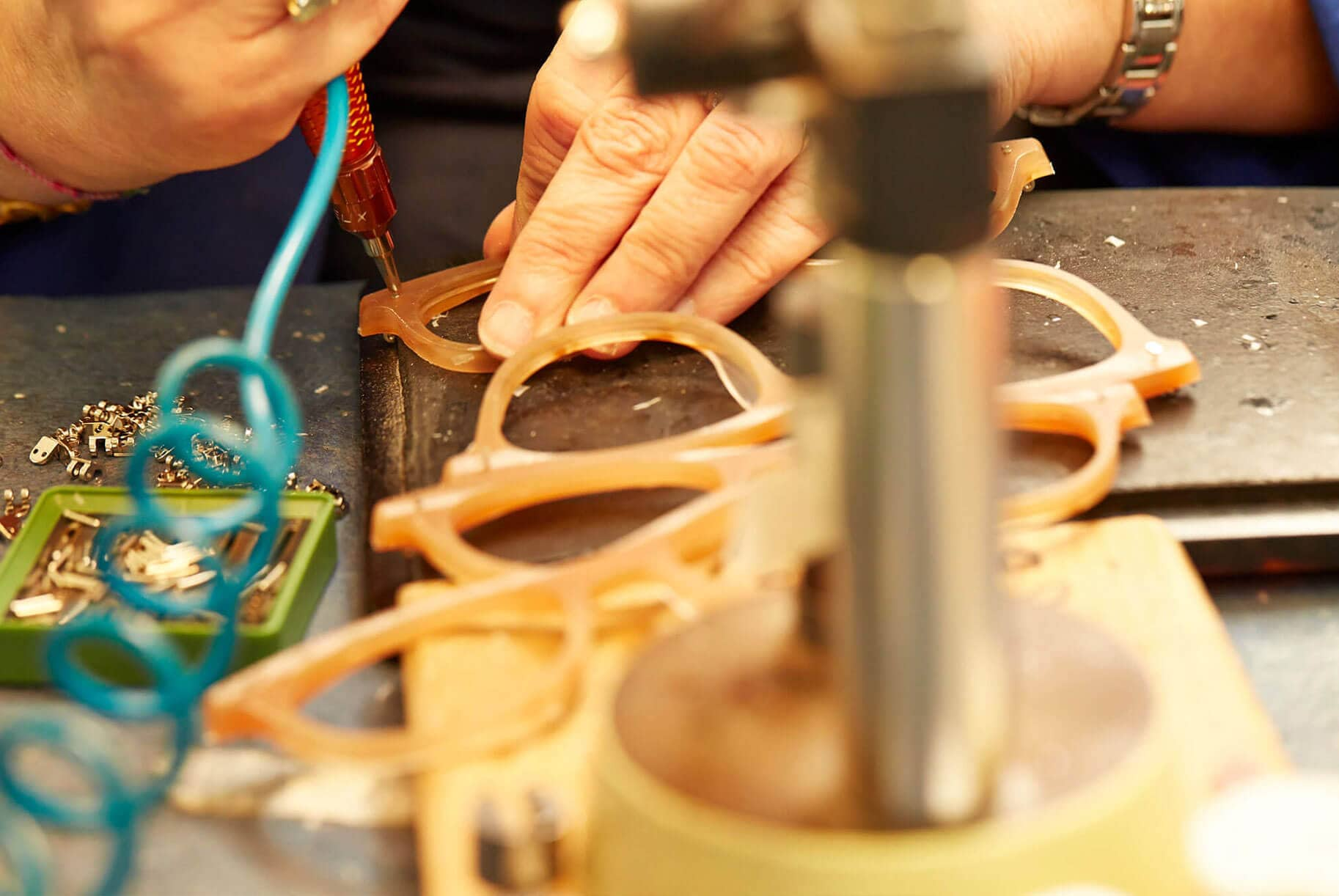 The pins are hand-inserted through the frame front and connected to the hinge.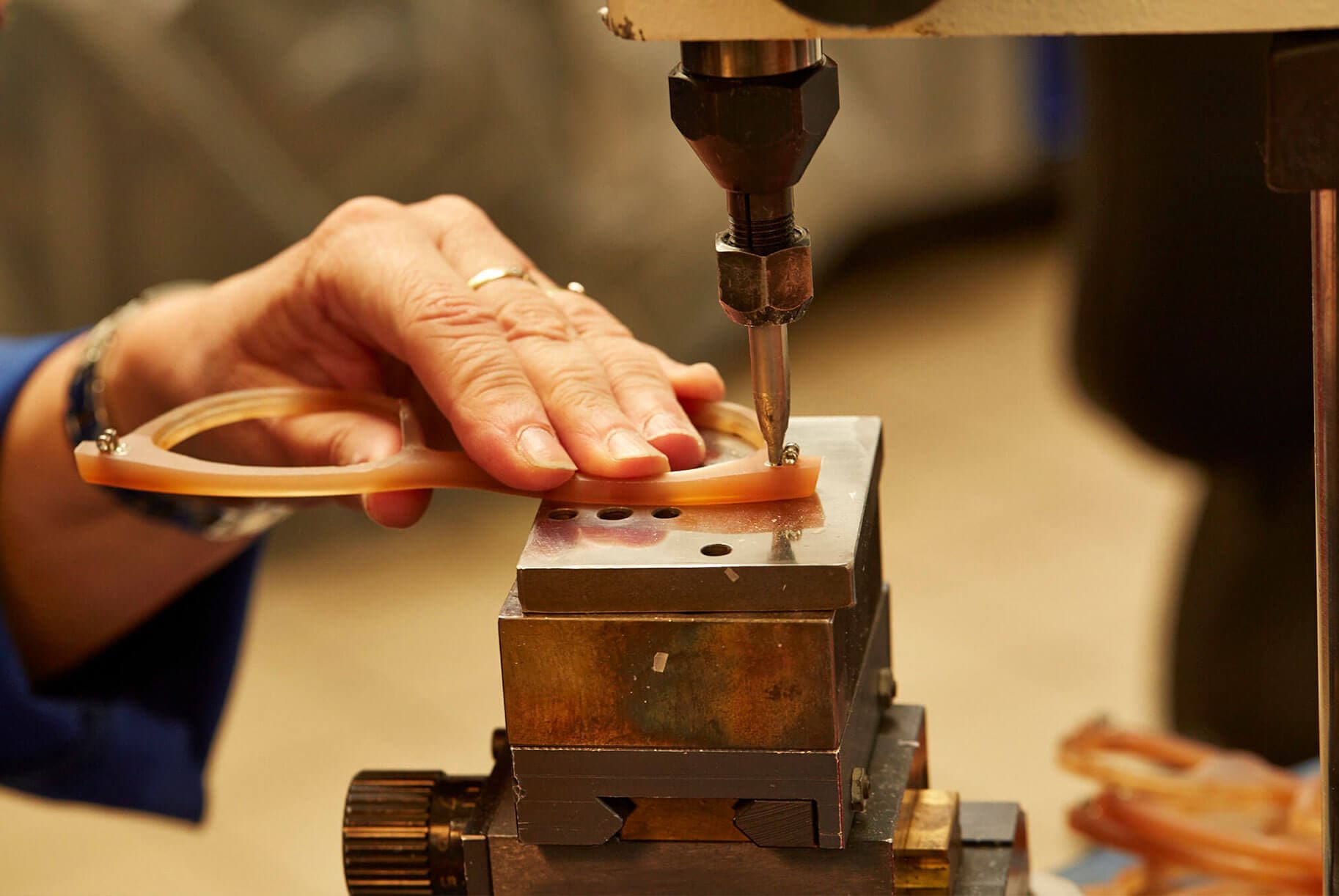 A manual depression machine is used to crush the metal of the pins creating rivets that permanently adhere to the hinge.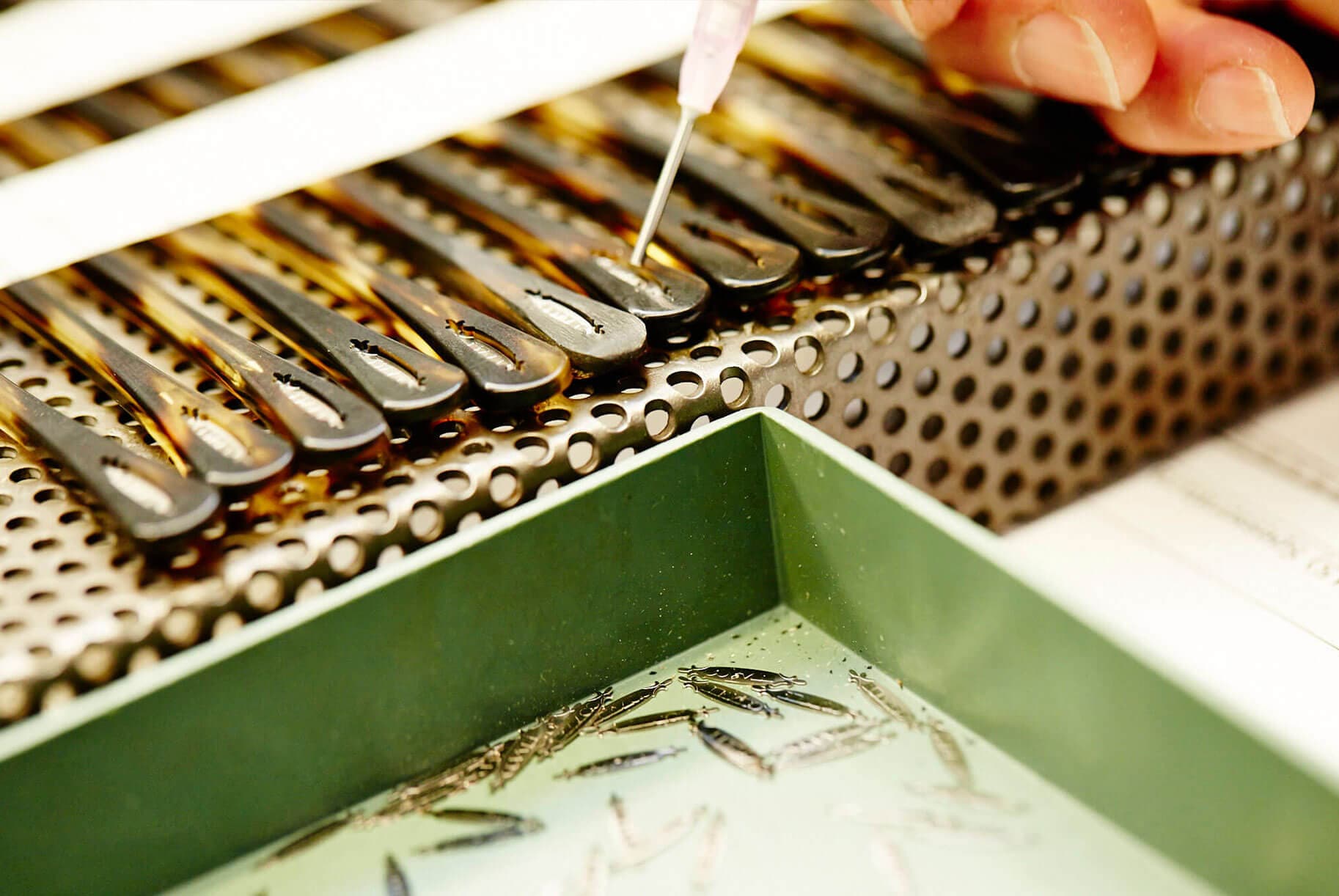 Each metal logo plaque is hand inlaid into the milled temple tip.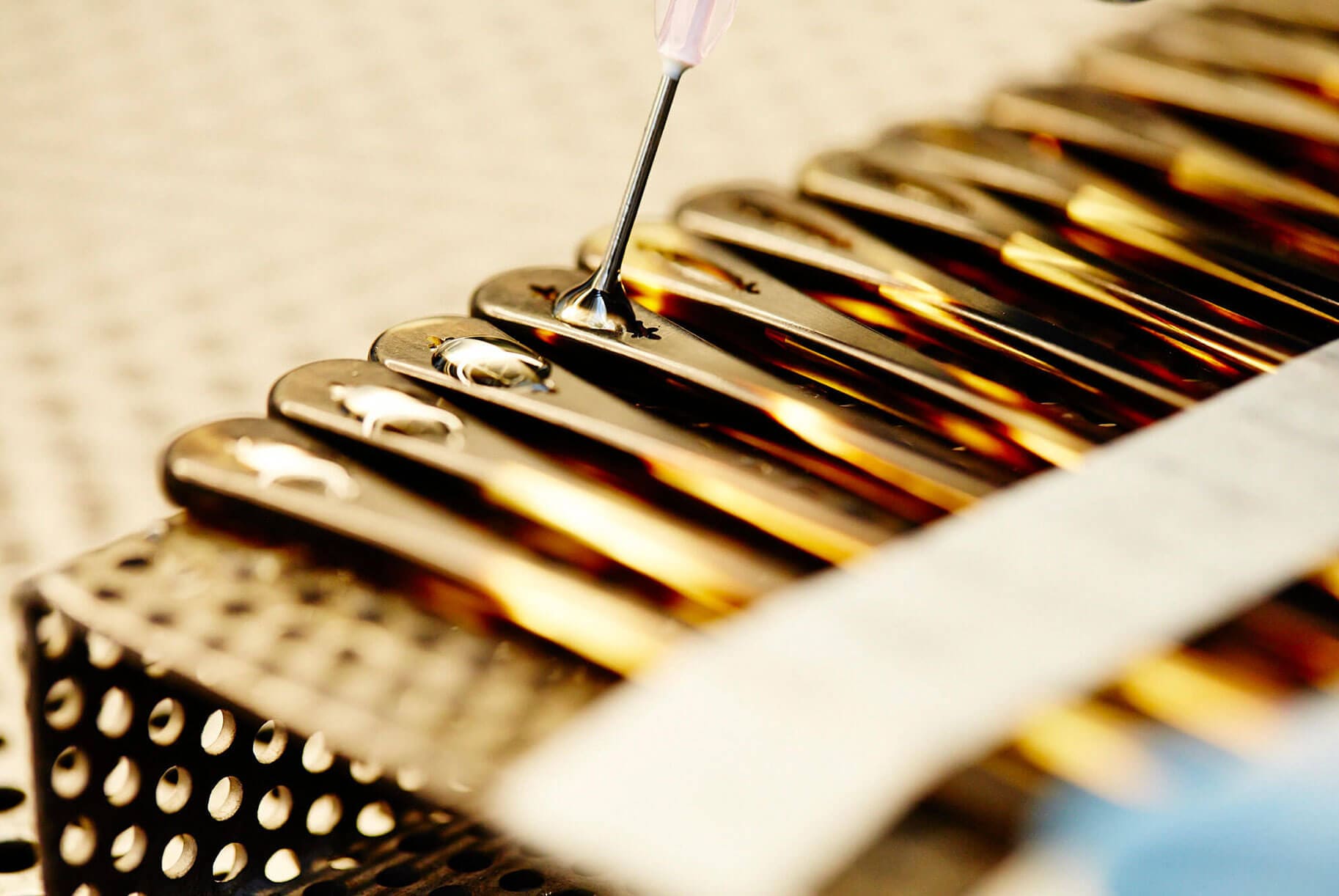 Resin is used to permanently secure the plaque in place. The temples are then put under a UV light to dry. Each temple is then hand buffed until smooth. The result is the discreet logo insignia recognizable to the discerning consumer.
Tumbling
Once the frame fronts and temples are fully formed, they enter a four-day tumbling process which smooths the surface of the raw acetate. Continuous motion inside the tumbling barrels creates gentle abrasion with small pieces of wood coated with oil, paste, and other natural materials. There are several phases of the tumbling based upon the size of the pieces of wood which determine the degree of polishing, becoming gradually less aggressive. To achieve a matte or semi-matte finish, the acetate frame fronts and temples are sent back to the initial stage for additional abrasion after they have finished the complete process.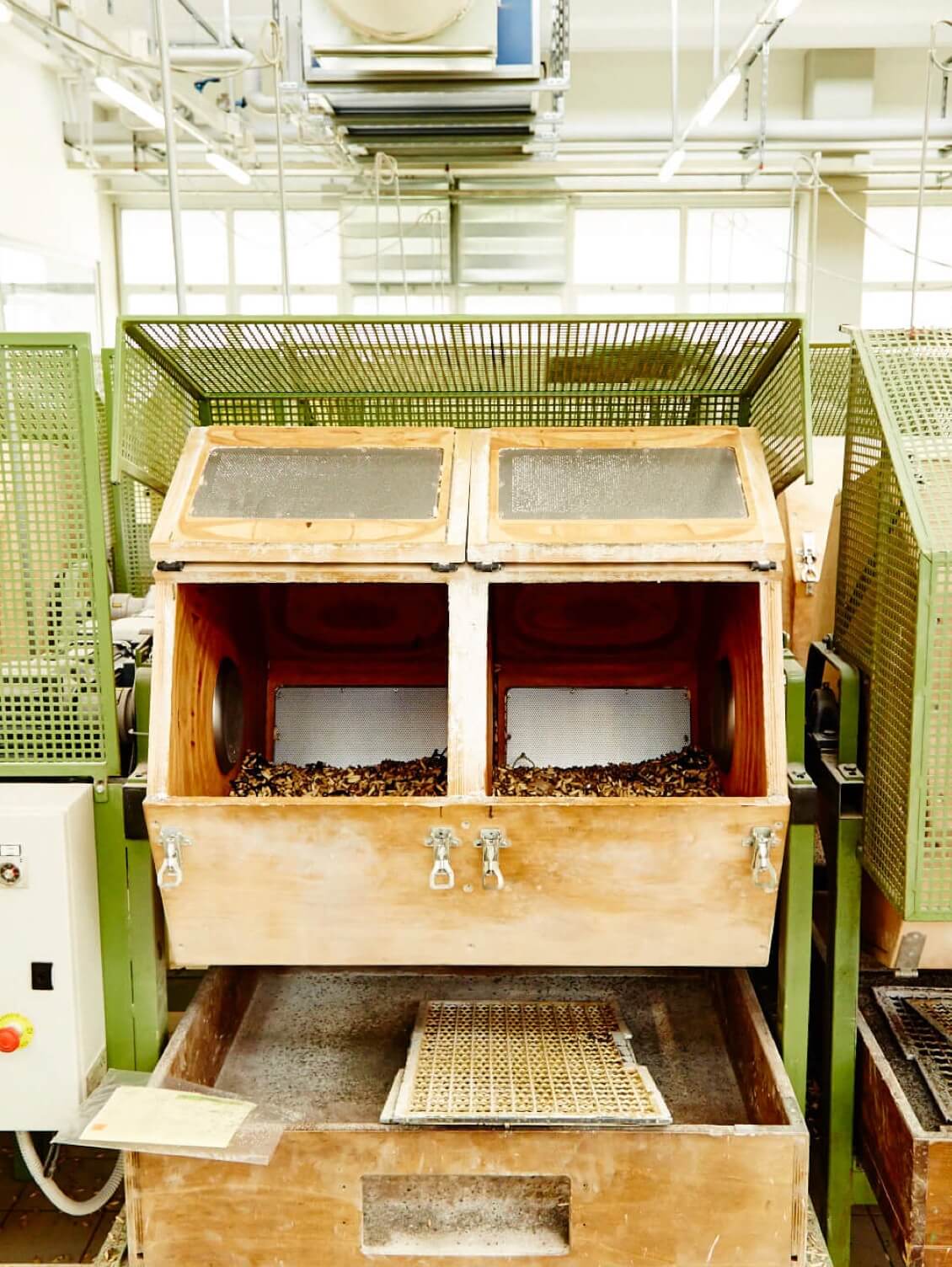 The barrels are filled with wood, paste, and oil which turn in continuous motion with the acetate frames.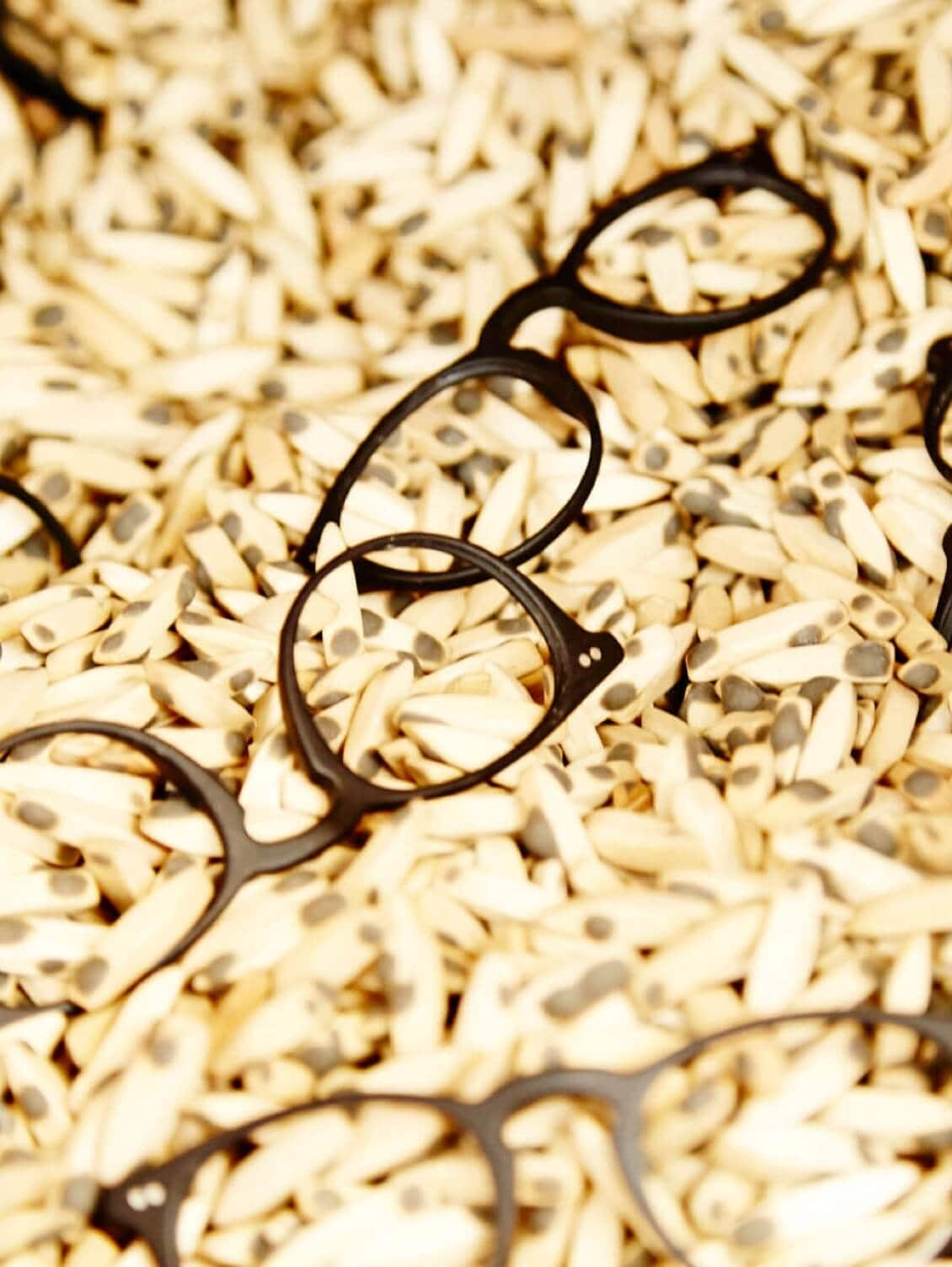 Each frame is hand-inspected before continuing to the next stage.