Culture | Campaigns
Introducing the Oliver Peoples Sports Collection
13 Min Reading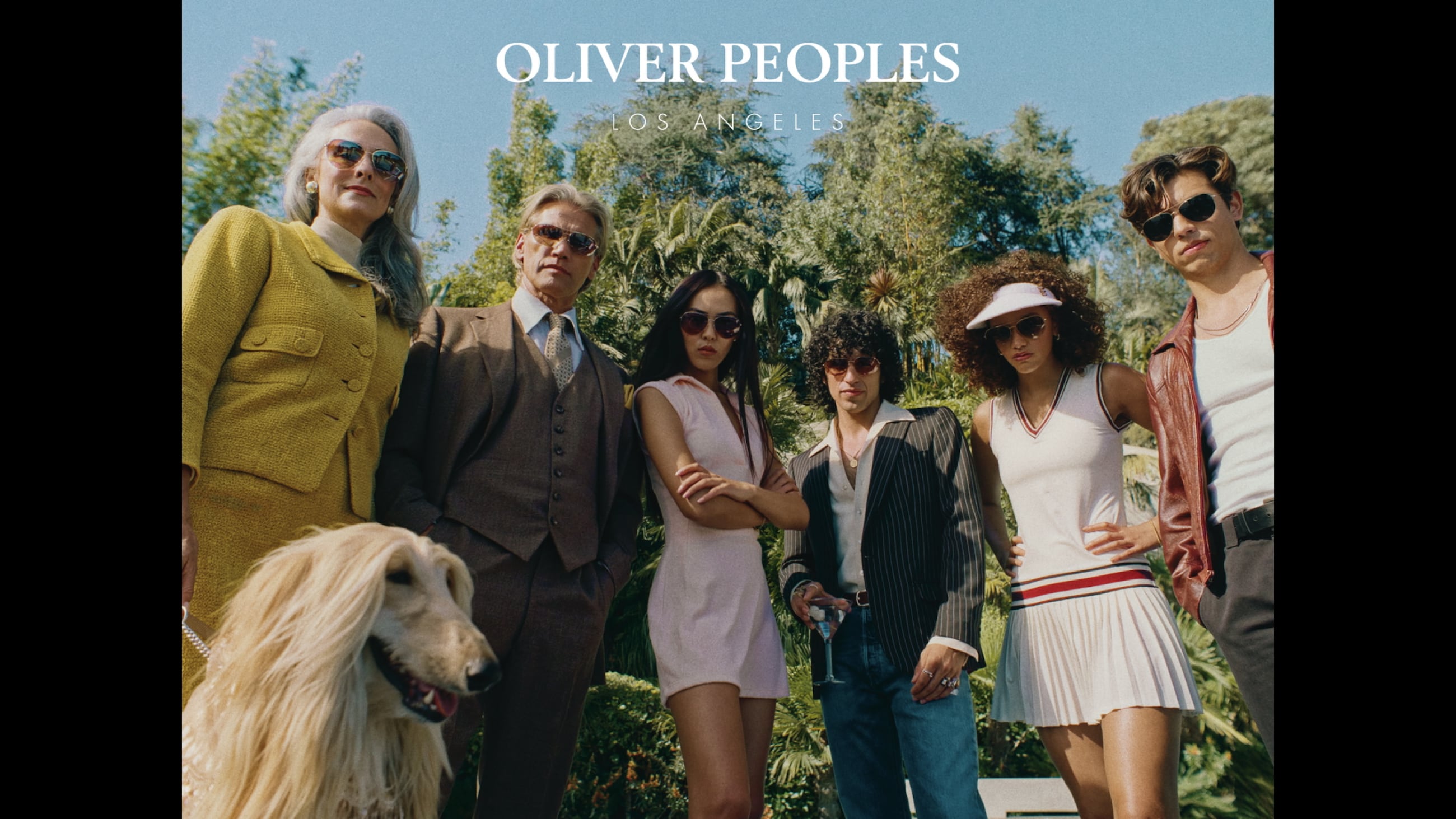 Play Video
Loading
Pause Video
New lightweight titanium frames adorn a cast of characters caught in a passionate, peculiar battle on and around the tennis court, in the short film, Tournament 1987.
Conceptualized and photographed by Czech writer, director and producer Eva Dolezalova, an unconventional tennis tournament - featuring five participants, a handsome pooch and a roguish scorekeeper - plays host to the debut of Oliver Peoples' first-ever Sports Collection. The versatile Kondor and Cleamons frames equip the charismatic cast of characters - some quite competitive, others simply embracing the sultry setting and the entertaining events unfolding within.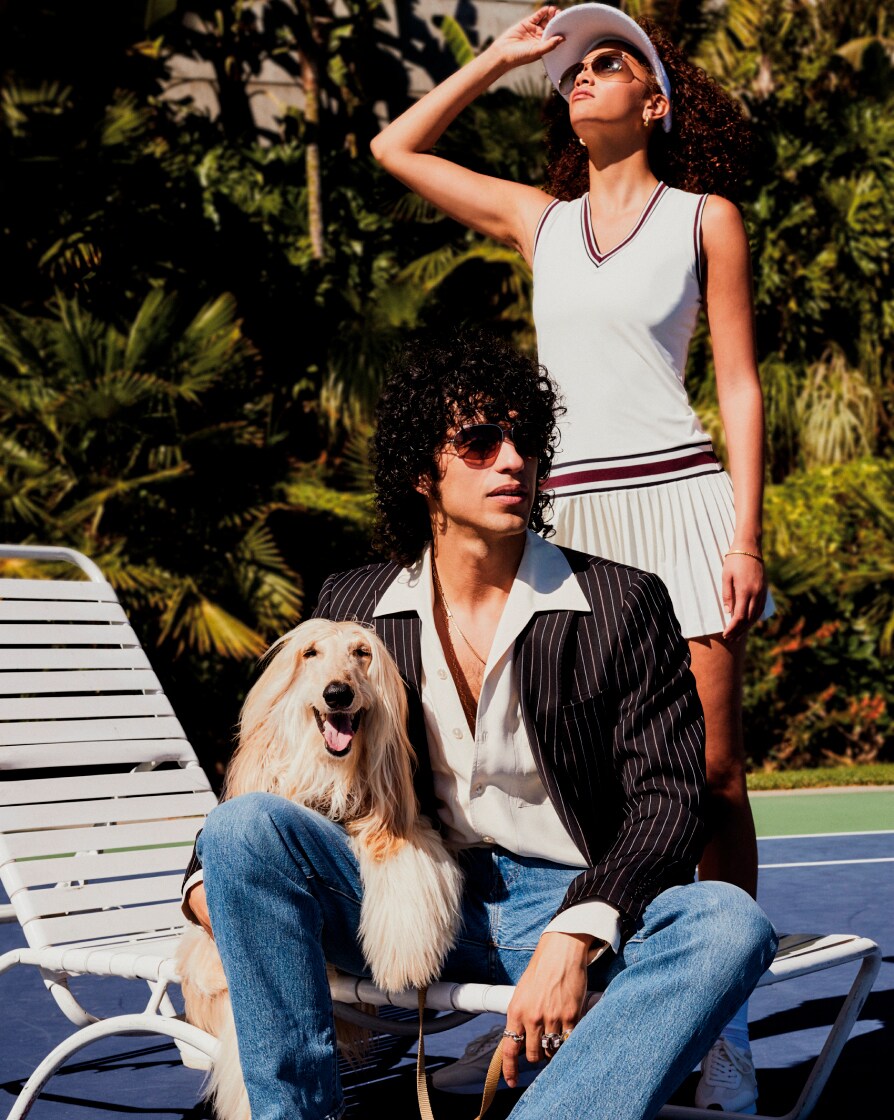 The bold look of Kondor in California Copper is seen on the Scorekeeper while excited girl wears Cleamons.
The polarized lenses of Kondor are highlighted above in Dark Grey Gradient Mirror.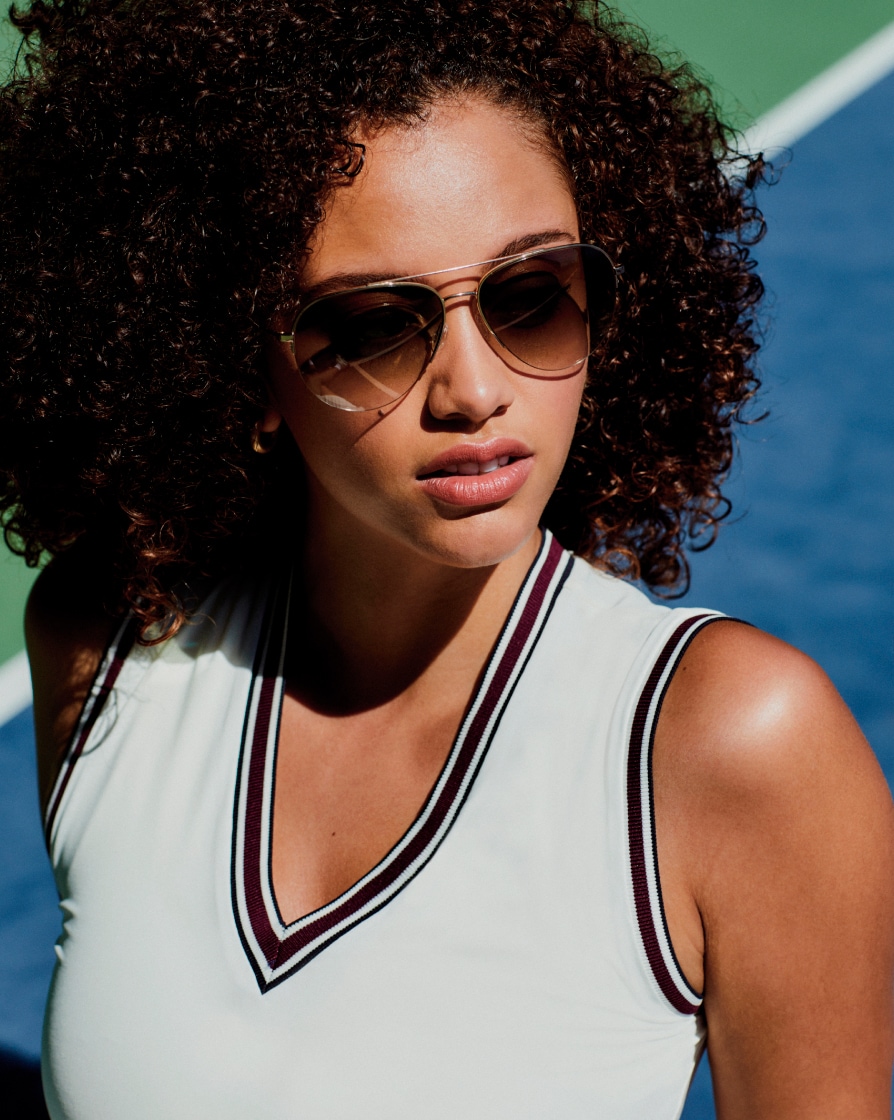 The classic shape of Cleamons is seen in Gold + Dark Brown Gradient Mirror.
Shot at the Sheats-Goldstein Residence, a modernist architectural masterpiece perched atop the Beverly Crest neighborhood of Los Angeles, the campaign volleys from the tennis court to the verdant grounds around the home. With a birds-eye view of the city below, seen from behind the new Oliver Peoples collection, the often overdressed participants saturate this sports oasis with retro charm.
A classy comedy of errors unfolds as the Scorekeeper's attention shifts from racket strokes to martini sips. From the coin flip forward, his chair becomes a place of unexpected slumber, as he dips into the occasional nap. Pairing a pinstripe suit jacket and denim, he might not be dressed in the typical tennis-judging attire but he certainly looks dashing courtside, even when he's asleep. And although he may be an unreliable narrator, he's certainly enjoying the game from behind his Kondor in Silver + California Copper Photochromic - when he's aware that it's going on. Meanwhile, a handsome Bad Boy's temper flares on and off the court as he argues points in his luscious leather jacket. Although he keeps everyone on their toes, he's not there to win; he's around to see how it plays out, all while donning Cleamons in Gold + Grey Polar to lock in his look.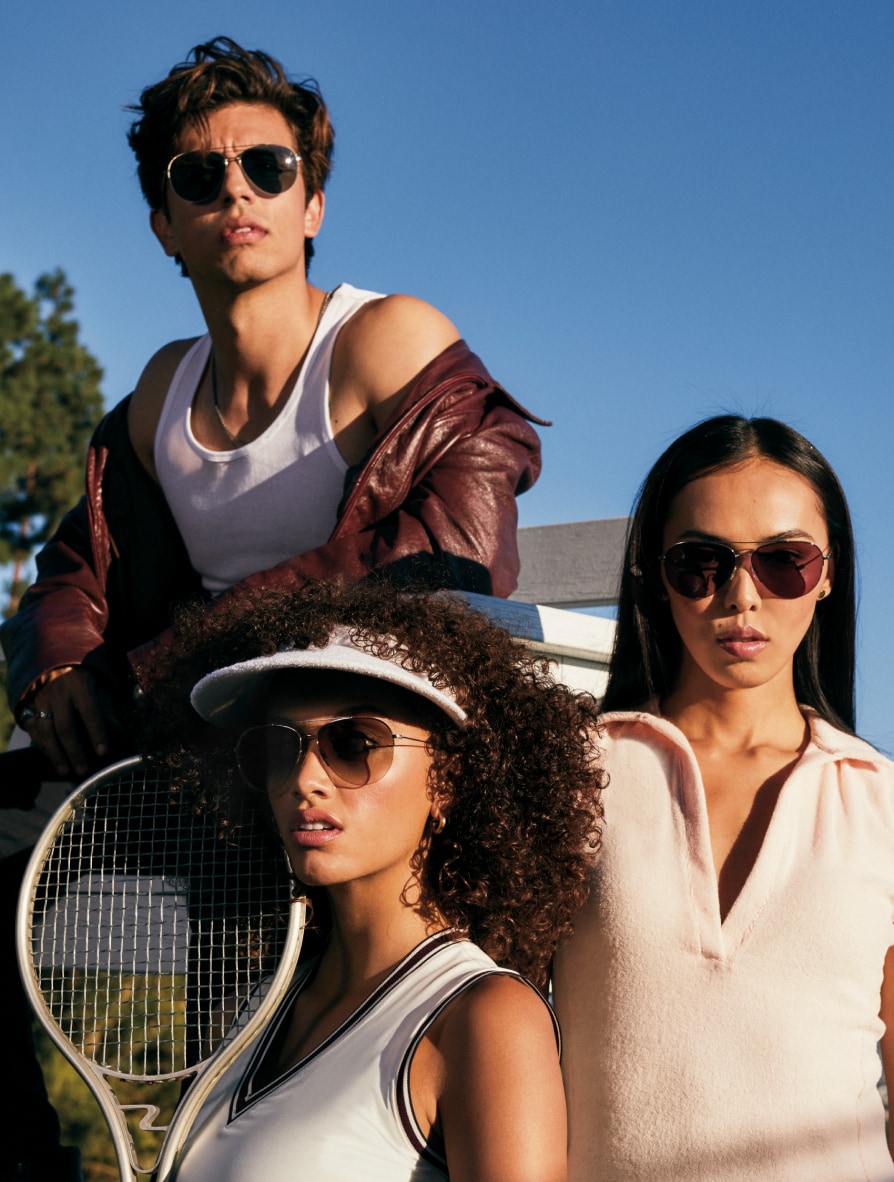 The cast of characters all align in Cleamons featured respectively in Dark Brown Gradient Mirror, Grey Polar, and California Poppy.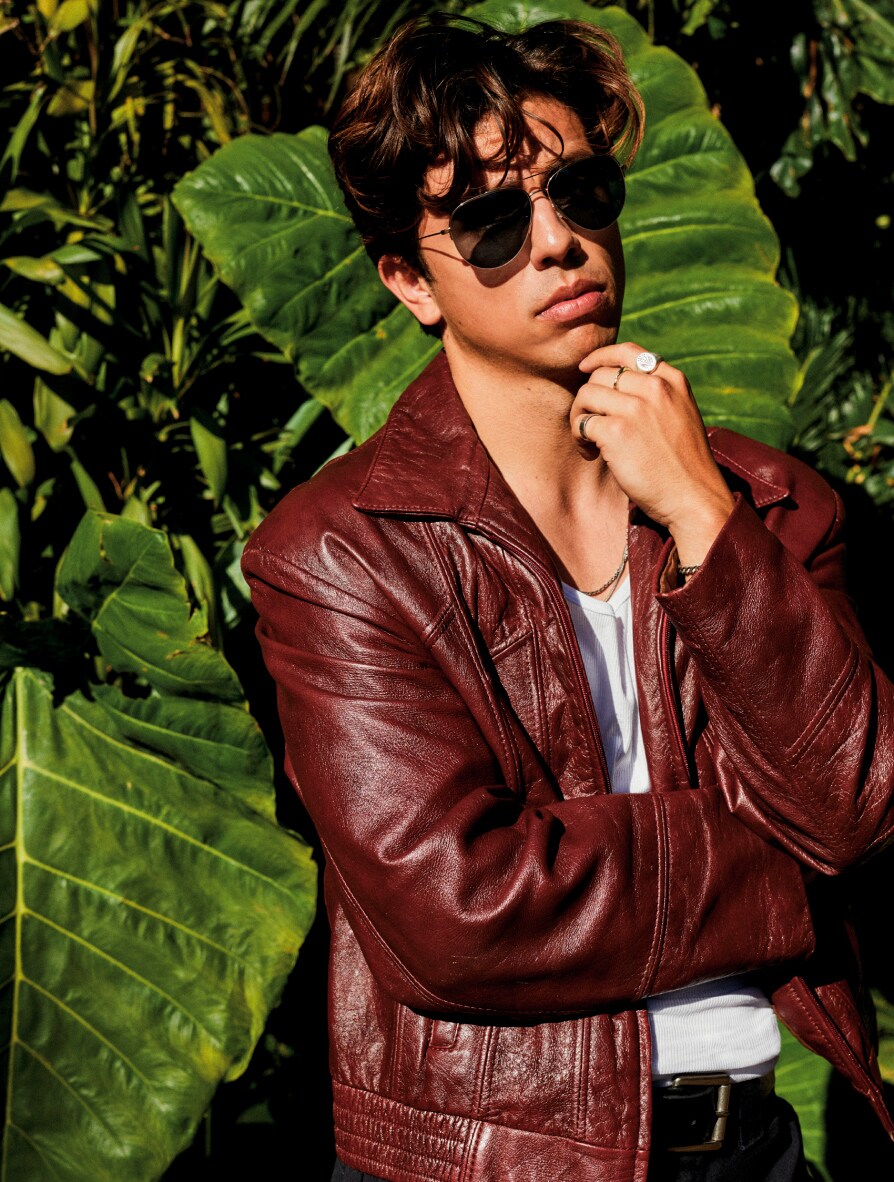 The quintessential Bad Boy seen in Cleamons in Gold + Grey Polar.
Together, a dapper Gentleman and a refined Lady aren't afraid to serve a set in style - but their interests lie predominantly in each other, not each match or who's got the advantage. Suited up for a spectacular occasion, though eager for a game of doubles, the duo wear Oliver Peoples frames that underscore their timeless sophistication: Kondor Silver + Dark Grey Gradient frames on him; Cleamons in Gold + Olive Gradient on her. Excitement is no substitute for skill but an Excited Girl brings another facet - along with all her energy - to the foreground, though she keeps it focused through her Cleamons Silver + California Poppy Photochromic frames. But despite the abundance of style all around, only one player can win and it's likely to be the Enthusiastic Girl - the only competitor around who knows she has the talent to back up all the talk. A quick glance from her on the court, behind her Cleamons Gold + Dark Brown Gradient Mirror frames, is enough to remind everyone that there's a fierce competitor who's got a trophy to bring home.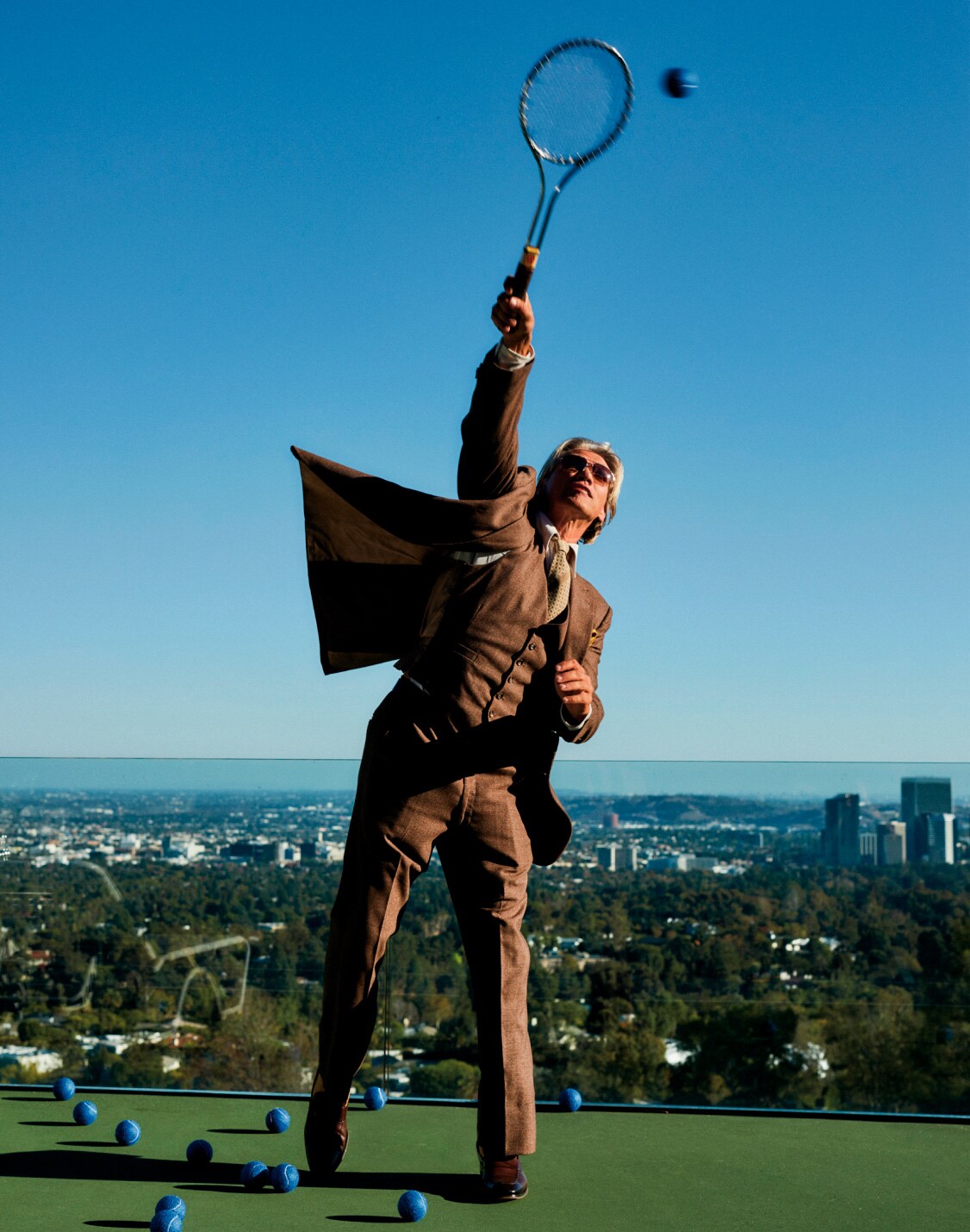 The Gentleman hits his mark in Kondor Gold + Dark Brown Mirror.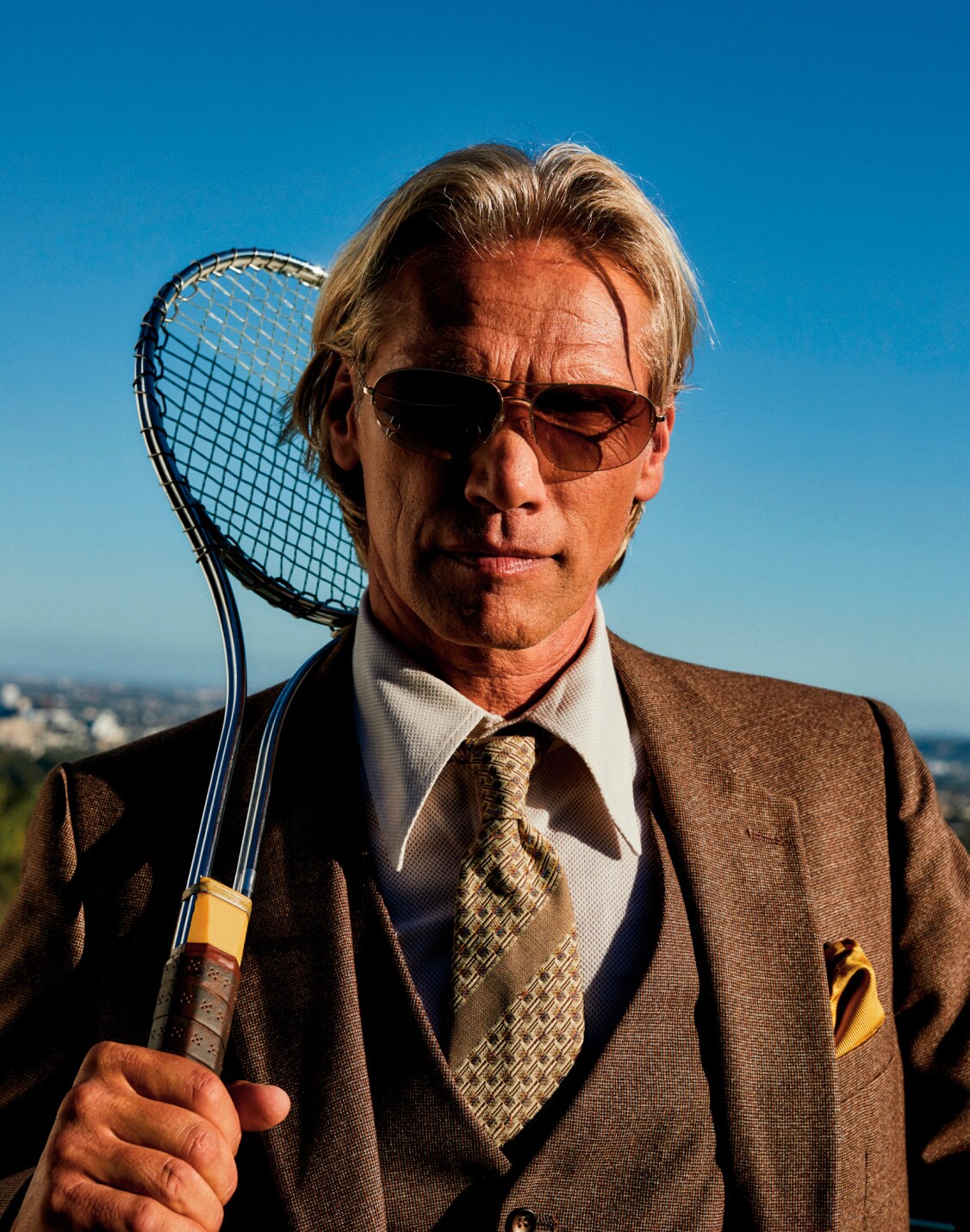 Of course, the only true spectator on hand for this particular competition is the elegant dog. Fortunately, he's unconcerned about winning or losing so long as he and his flowing locks share in the attention. While licking up the liquid that the Scorekeeper didn't finish, his reprobate canine companions ruin the trophy anyway, though its parts are still worthy of being coveted as they glisten from the court. The real star of it all is the Oliver Peoples Sports Collection, which accents and accommodates a variety of face shapes - whether the wearer is in the midst of intense physical activity or simply enjoying the entertainment of it all.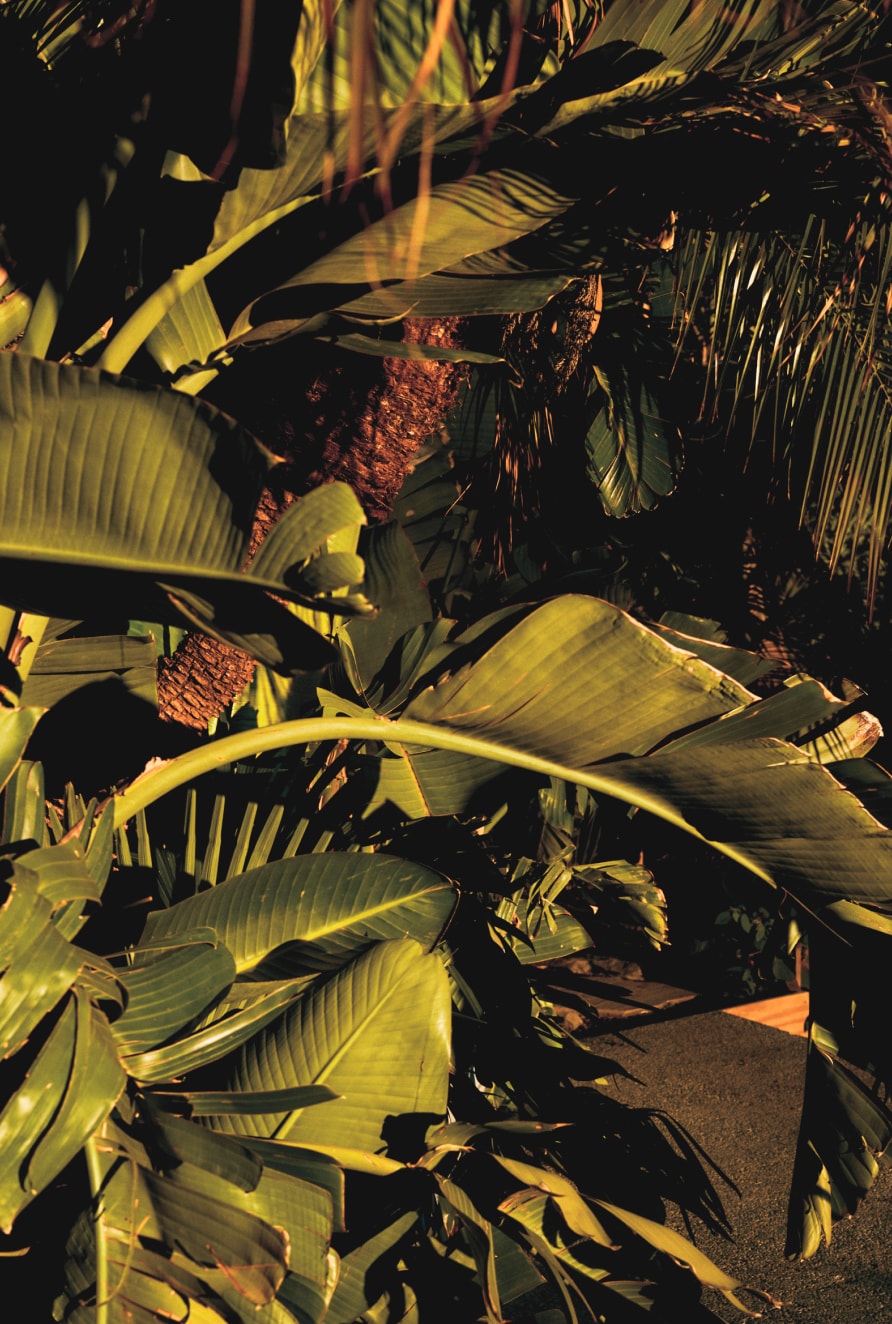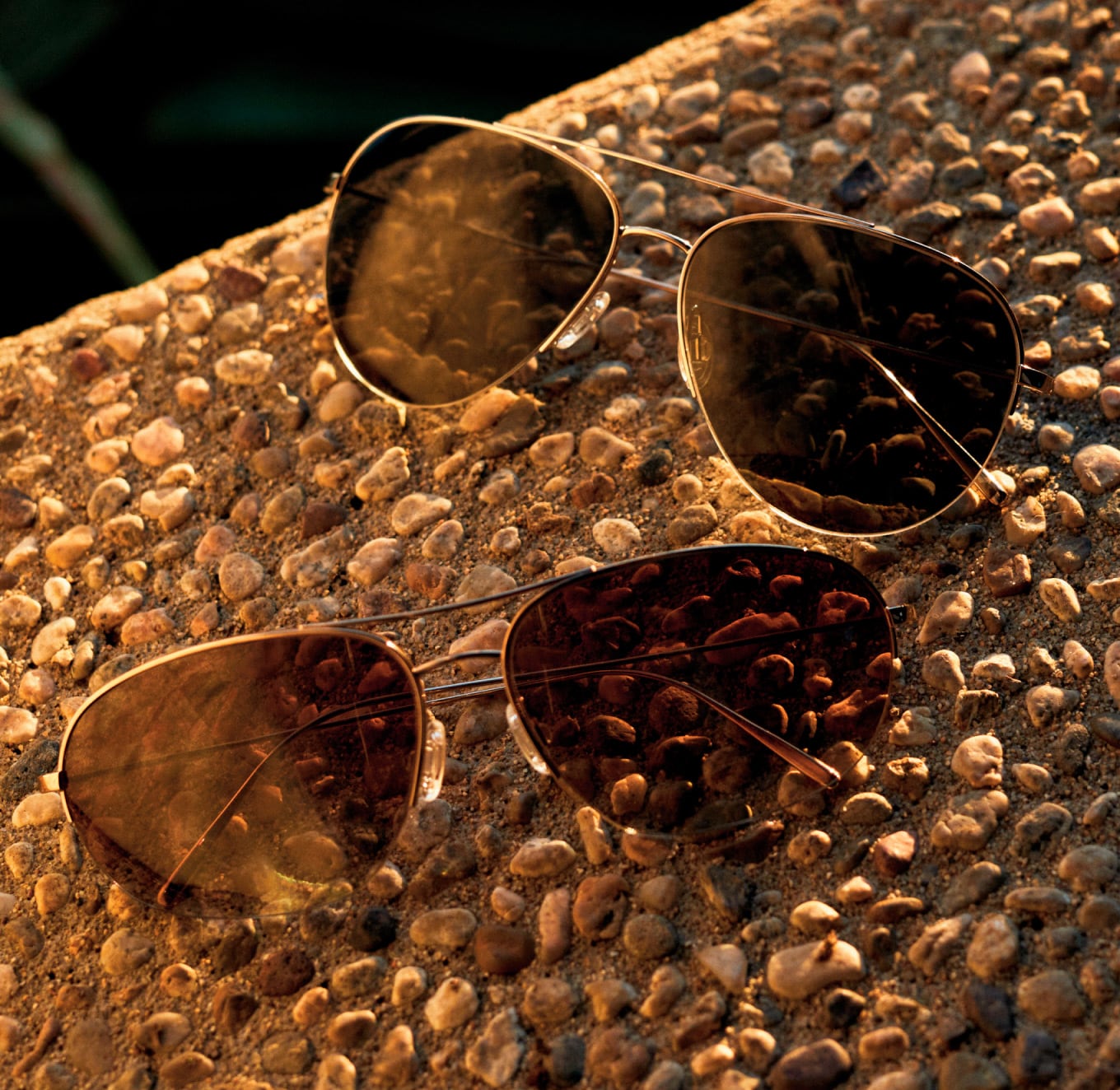 PHOTOS by Noua Unu Studio