Campaigns | Culture
Water Break
13 Min Reading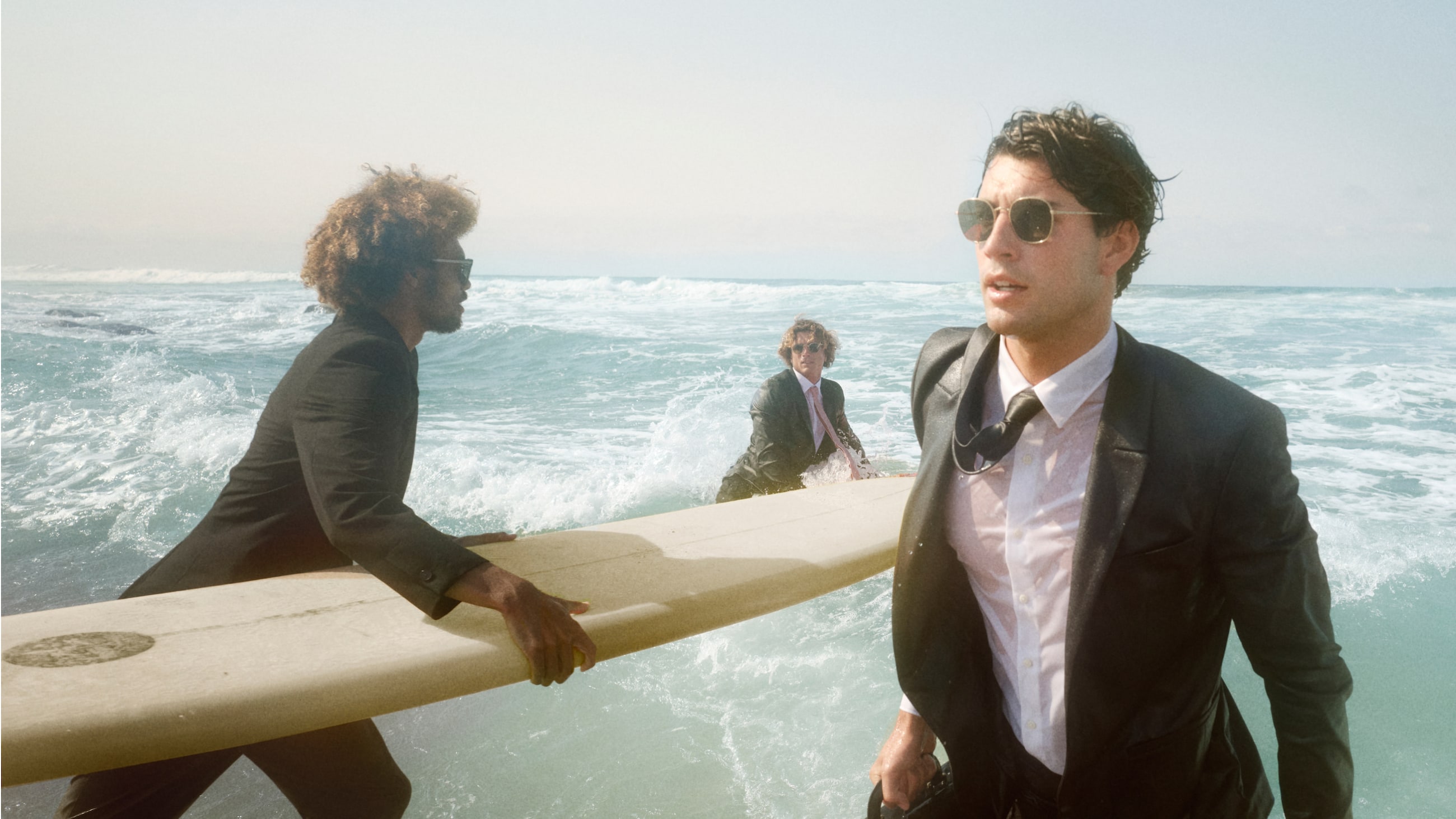 Oliver Peoples' Summer 2022 campaign establishes a sartorial, surfside scene.
An astonishing scene finds six characters and their sartorial decisions adrift from expectation. Lapping waves and golden beaches make for a surprising office set-up as a series of sand-to-surfboard meetings are punctuated by power-dressing looks reminiscent of the '80s and '90s. This exquisite juxtaposition is the Oliver Peoples Summer 2022 campaign, where moments of surfing in impeccably tailored suits channel the vintage yet modern aesthetic of the Southern California-inspired brand.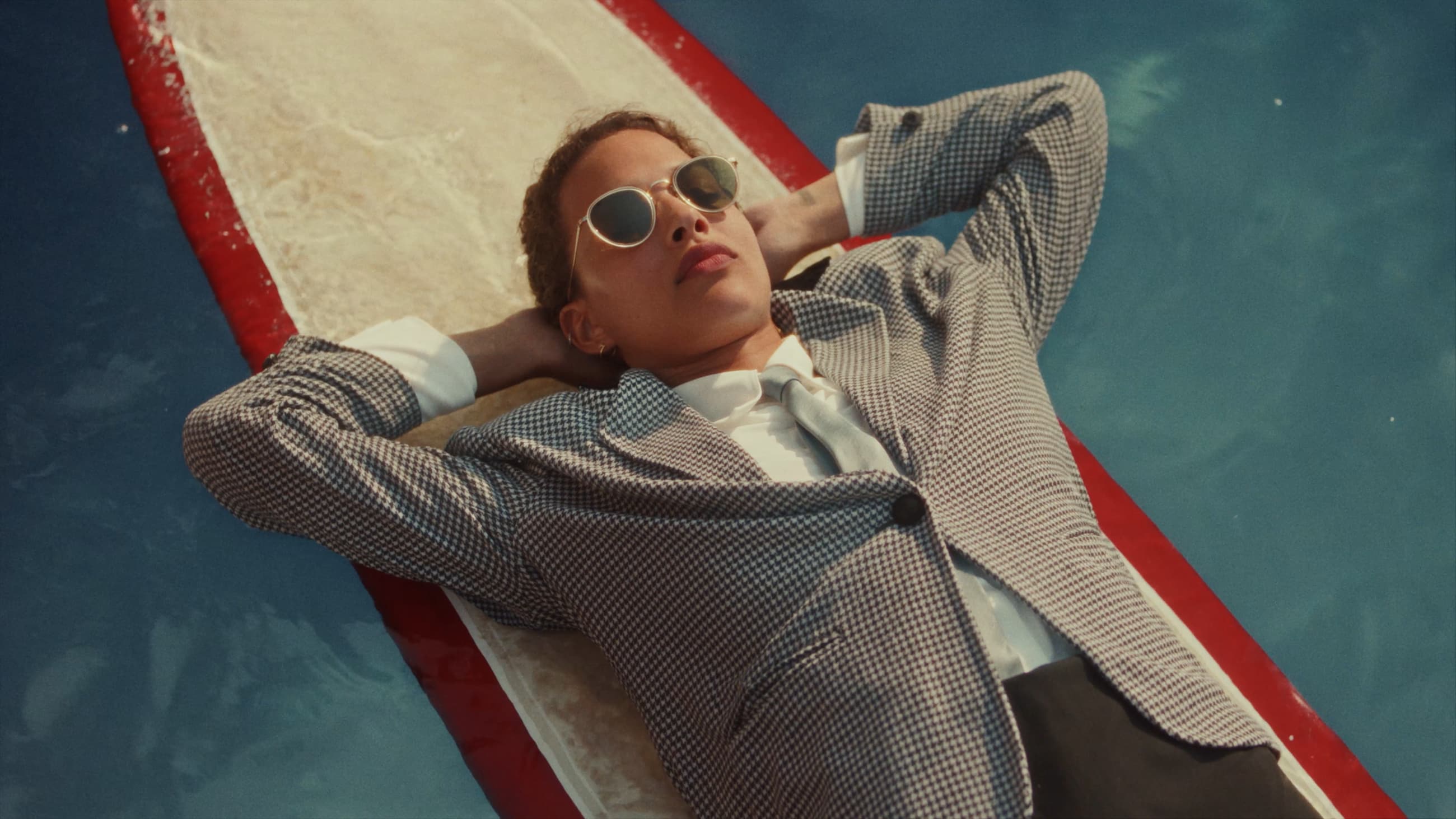 As American Psycho's stylish and subversive protagonist, Patrick Bateman, alludes to: there's nothing quite like the pairing of Valentino suits and Oliver Peoples glasses. The big, bold picture Bateman paints here is of pronounced shoulders, pressed lapels, sharp collars and a statement tie—all in meticulous alignment. Well-paired frames complete the ensemble.
Bateman's sentiment happens to hold true amidst the waves as well – where this curious cast finds themselves adorned with best sellers and iconic eyewear from the Oliver Peoples repertoire. These surfers billow into the scene like a breeze, with briefcases, anachronistic mobile phones and chunky word processors in hand.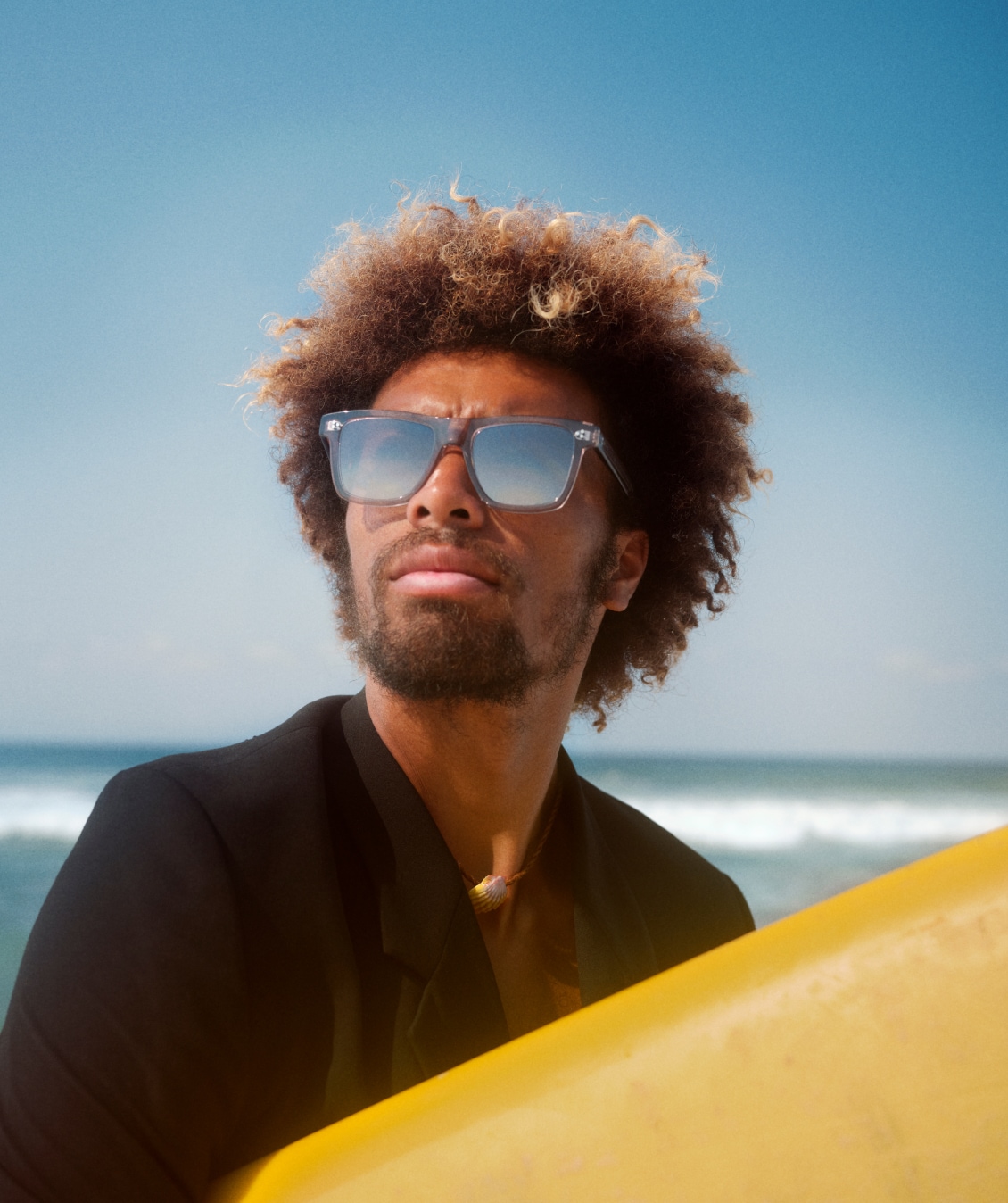 Bold acetates, Casian and Roella, coordinate with the aesthetic of 80s/90s suiting.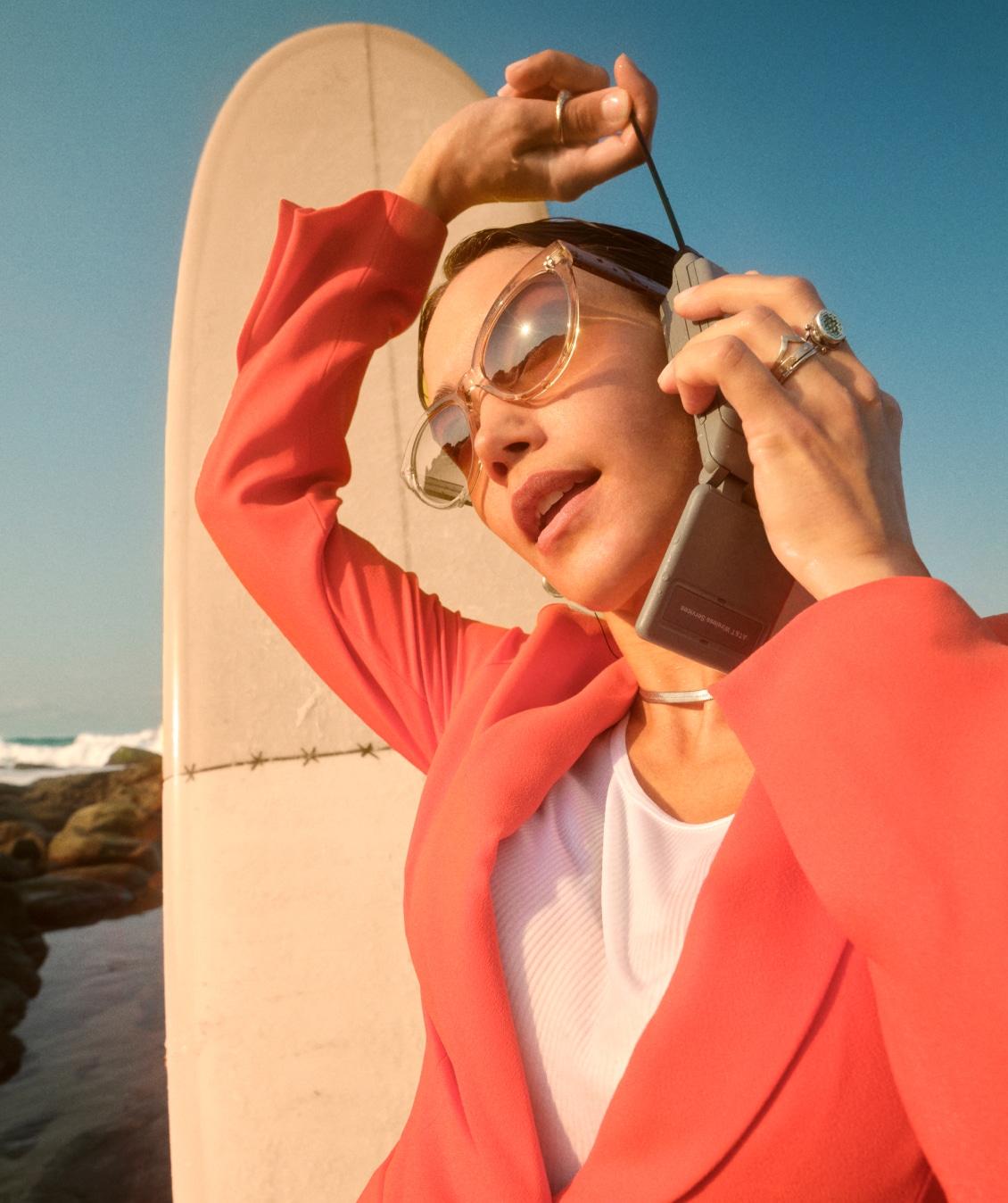 From their beguiling arrival to their unexpected work commitments and playful water activities, the day's happenings progress from a beachfront desk to a hang ten on the crest of a wave.
An enchanting absurdity runs through the daydream-like scenario. It evokes wish fulfillment—if you can't escape from your desk, you might as well bring it with you. Throughout the imagery, everyone works on the sand and in the shallows, answering calls and corresponding with those not lucky enough to be in the same eccentric situation. Much like the tides, the cast recedes with wonder when it's time to clock out.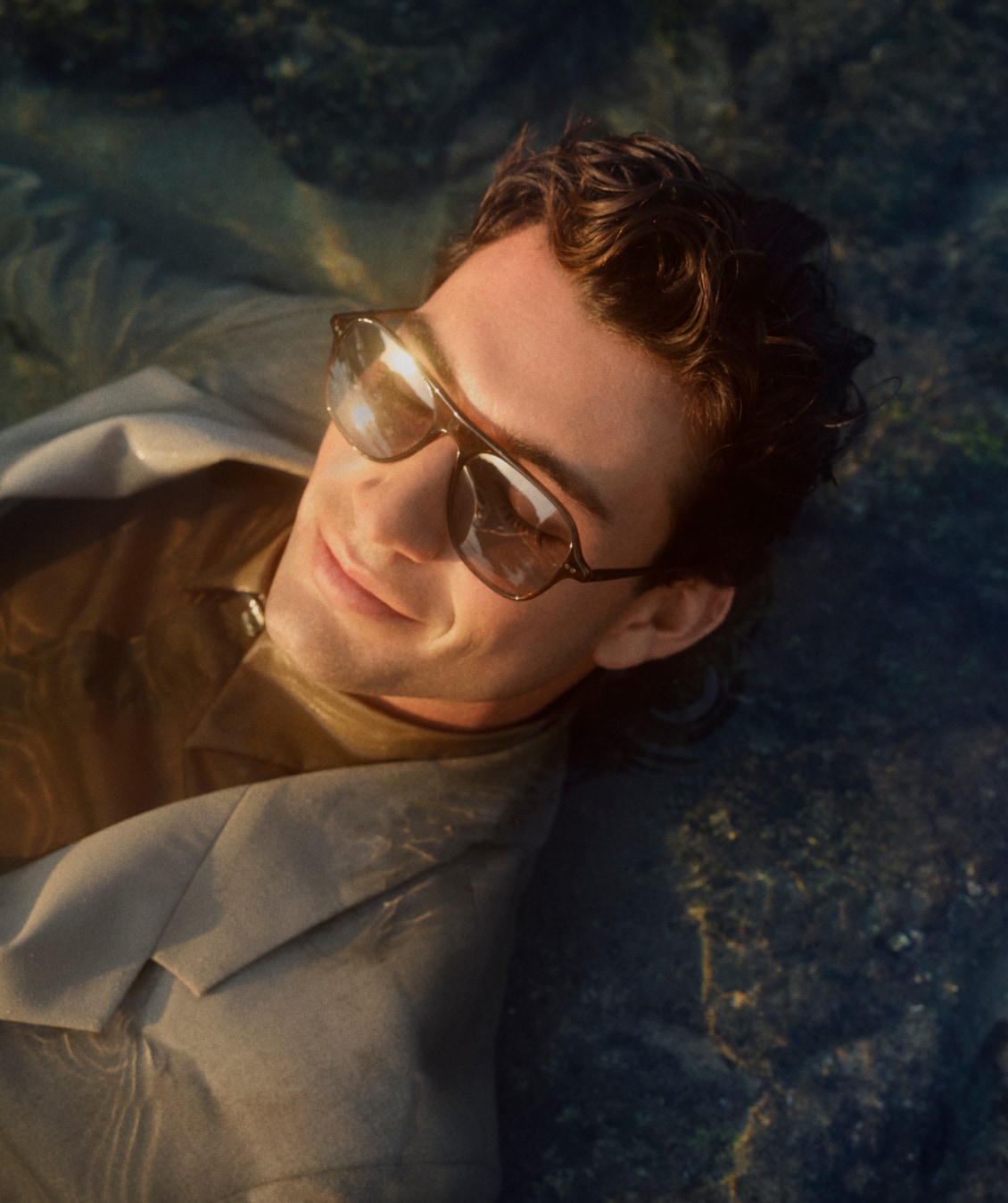 Golden hour meets office hour – as seen in Nilos, shown in two different colorways:
Espresso and Cocobolo.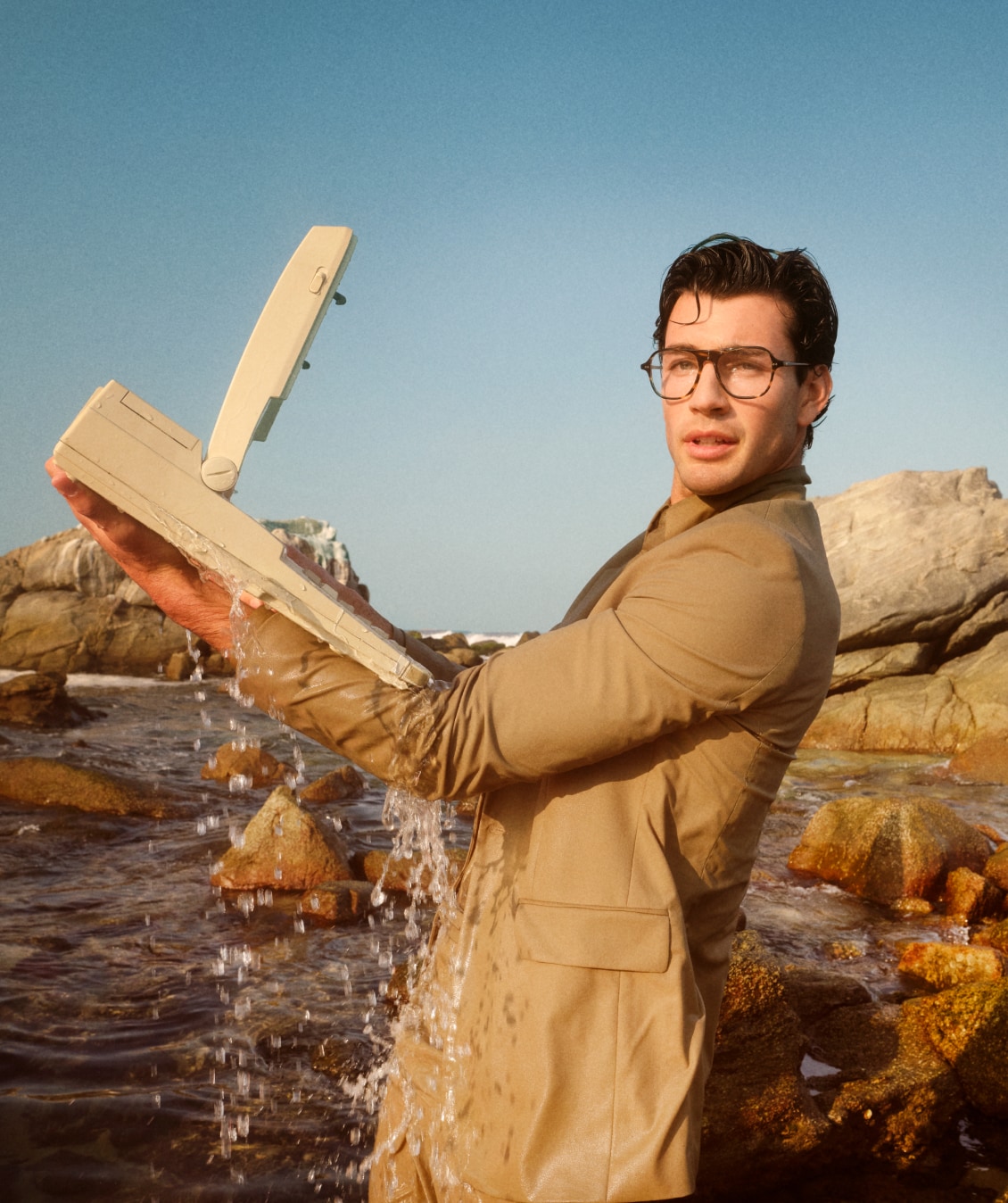 The entire photo series has been draped in the notion of an endless summer that exists on a wavelength of its own. It's also the first-ever campaign from Oliver Peoples to incorporate surfing and, as is expected from the pioneering brand, it makes a statement unlike any other. Even though the campaign feels retro-inspired, there's a contemporary undercurrent that makes it all the more extraordinary.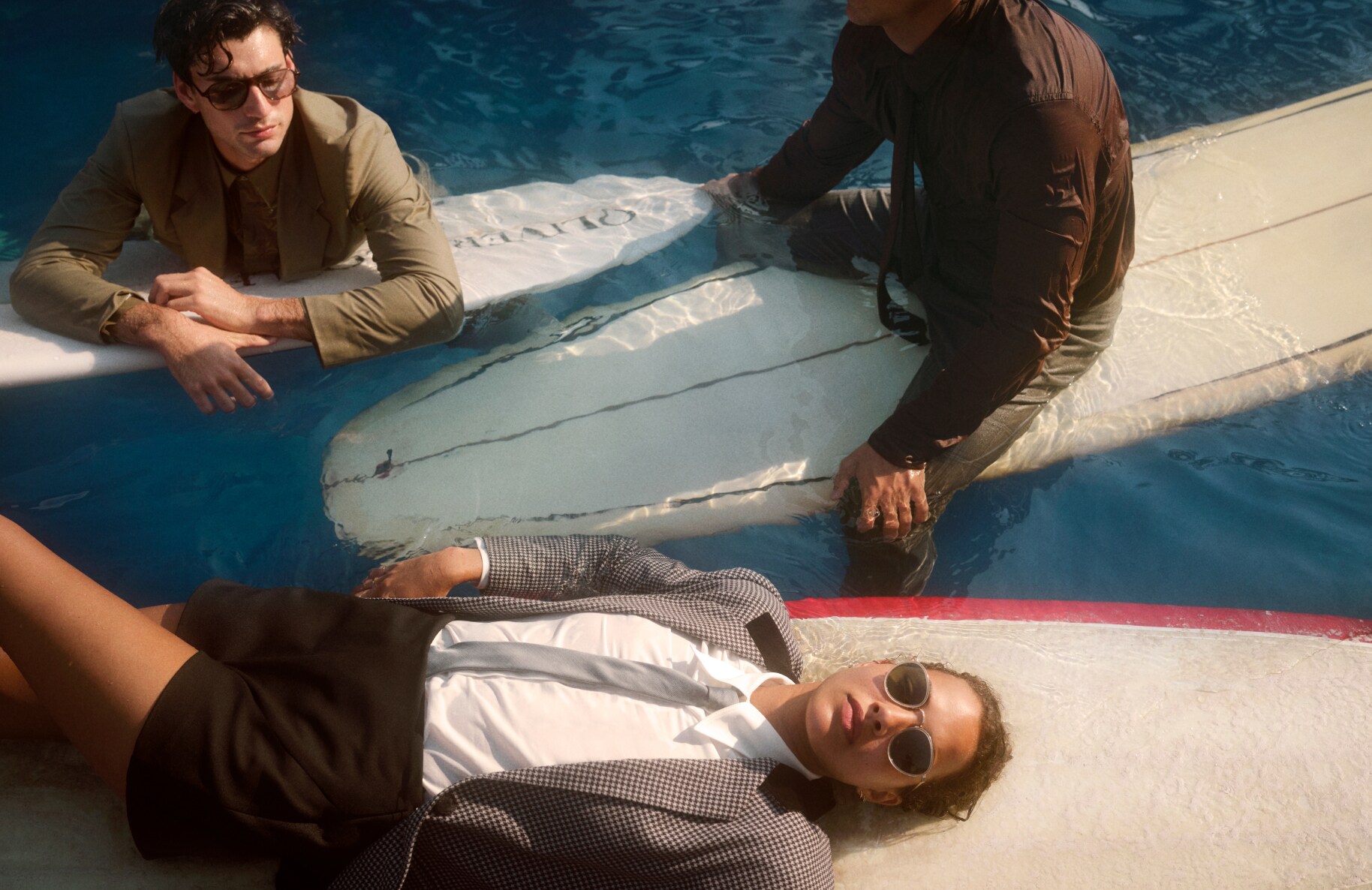 OP Icons MP-2 Sun and O'Malley are featured respectively alongside the vintage design of Nilos.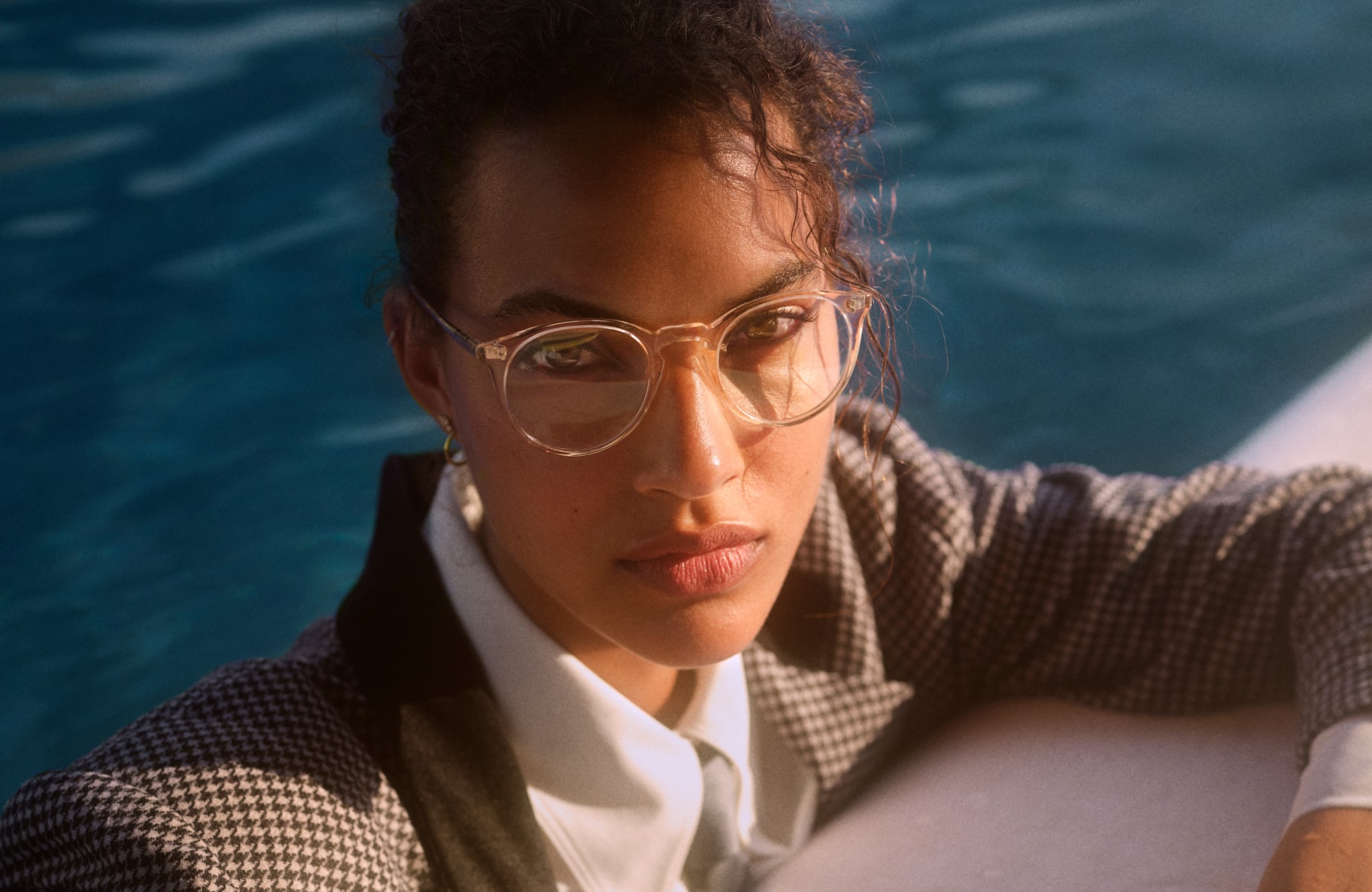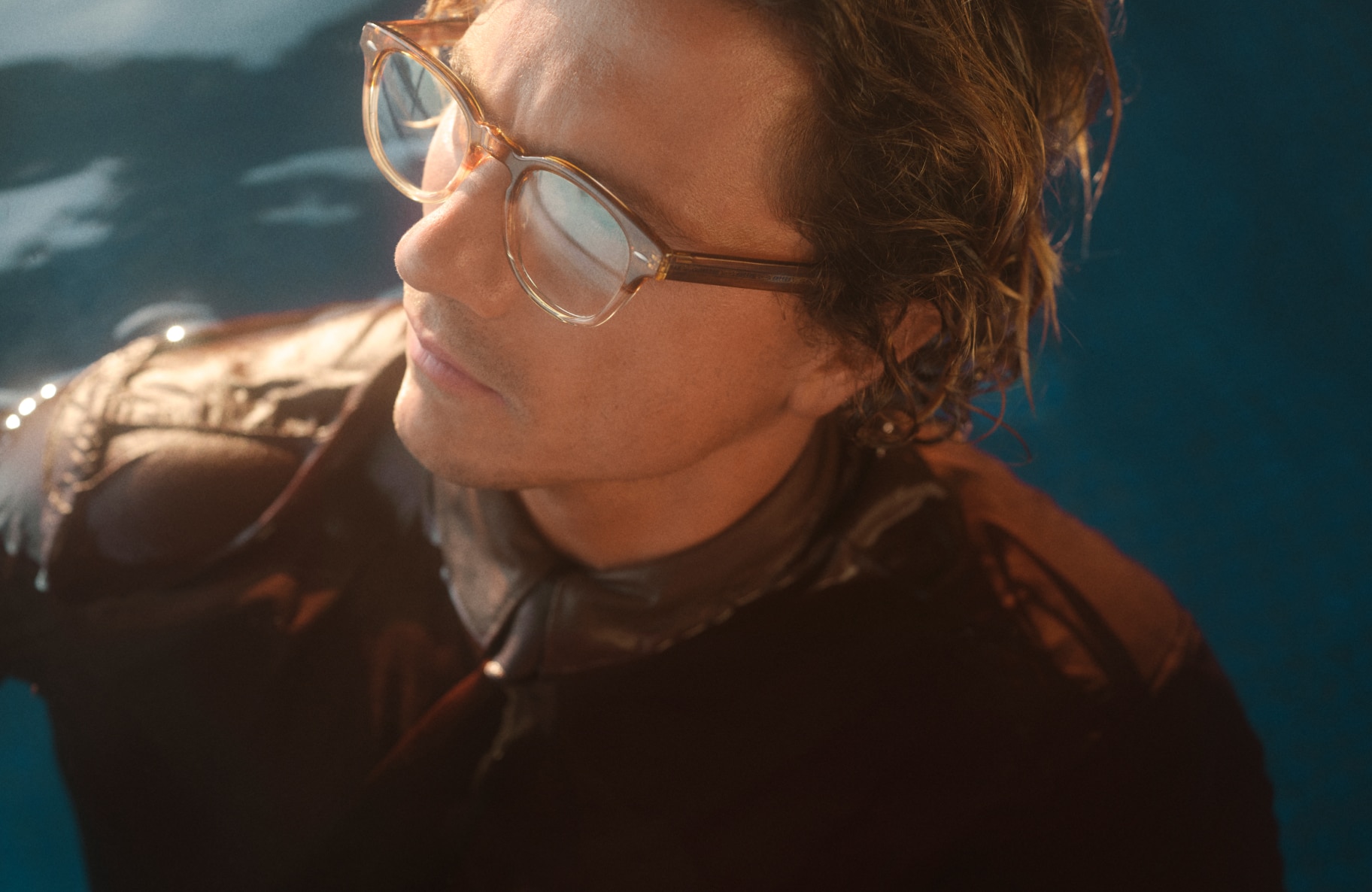 Words: David Graver
PHOTOS: Tom Craig
Video: Trevor Wineman
Video Editor: Tyler Kindred