Craftsmanship
A Natural Escape, Fall 2021 - Edition II
2 Min Reading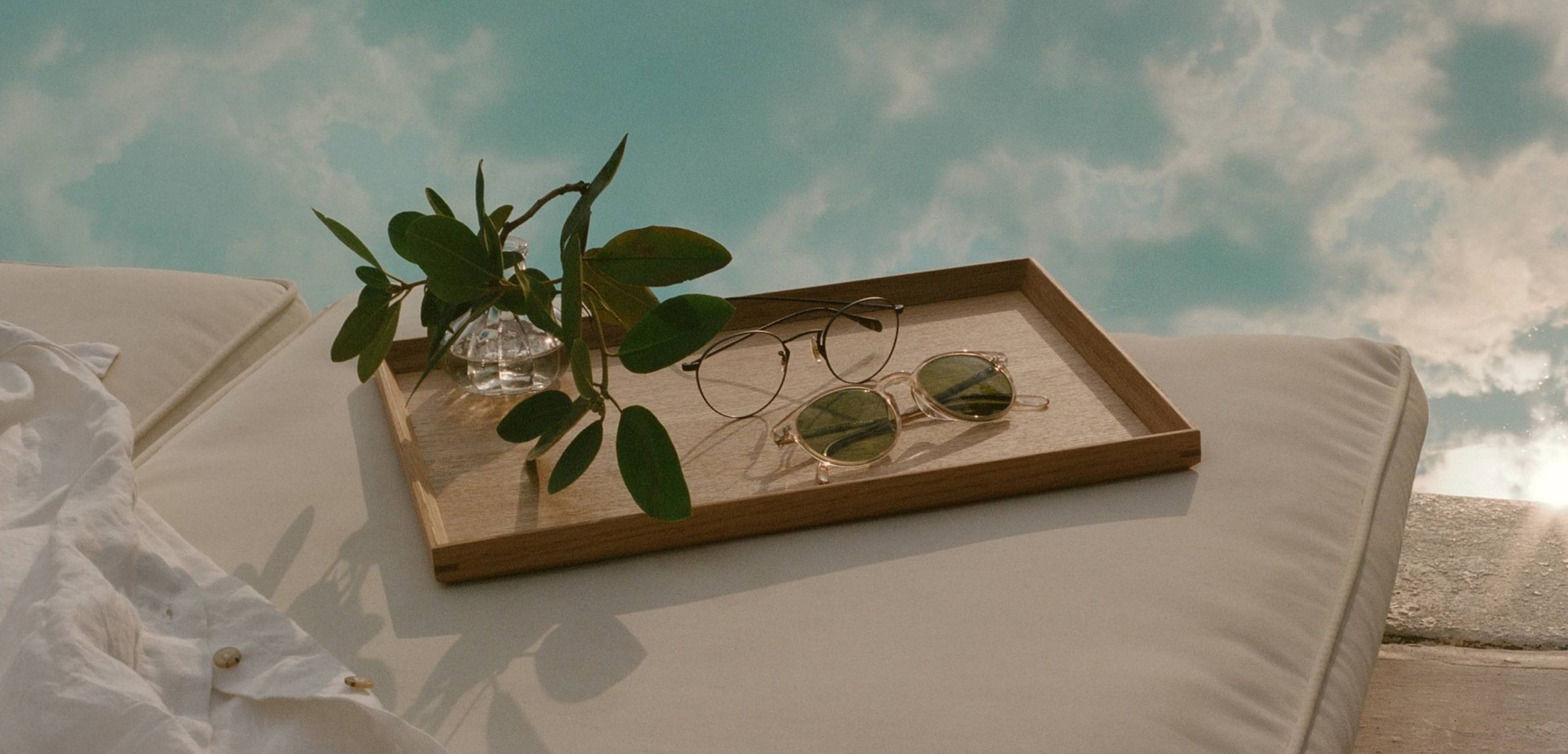 Explore the Fall 2021 collection through the picturesque scenery of upstate New York.
There's something to be said about leaning into simplicity. Whether it be in relation to design, personal wardrobe, mindset, or overall lifestyle. This intention can bring a certain level of clarity to a situation and oftentimes allows instinctive creativity to take shape. One of the most timeless ways to find this level of minimalism is through escaping to the country. For someone like photographer and model, Joanna Halpin, it's very much a natural reflex.
Though much of her adult years have taken her to the fashion capitals of the world, recent times have allowed her to connect with her childhood upbringing in country life. This time around, Joanna traded the picturesque waterway views of hometown Cornwall, England for a newly adopted place to call home in upstate New York.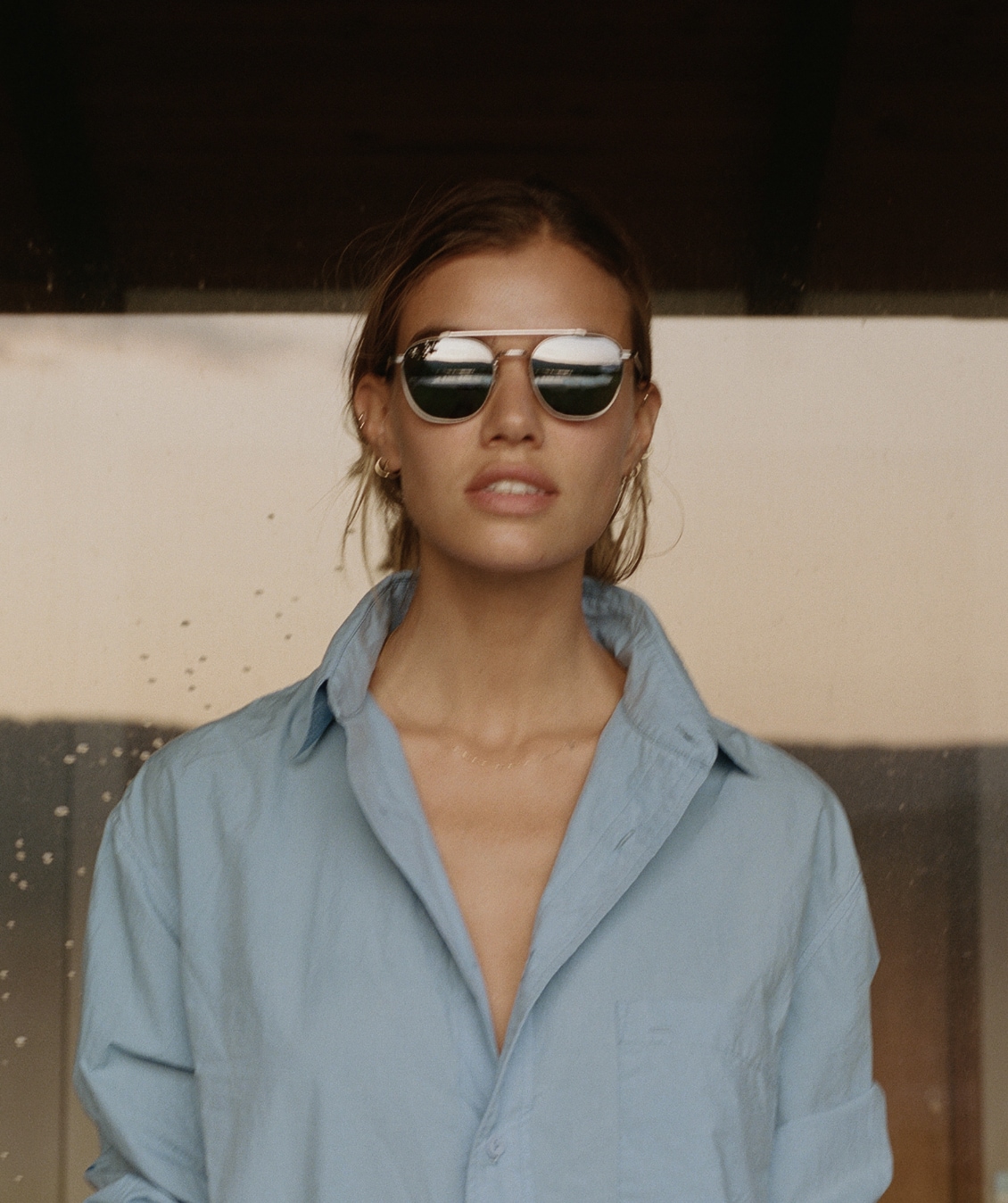 Joanna wears Mandeville in Brushed Silver with Dark Grey Mirror.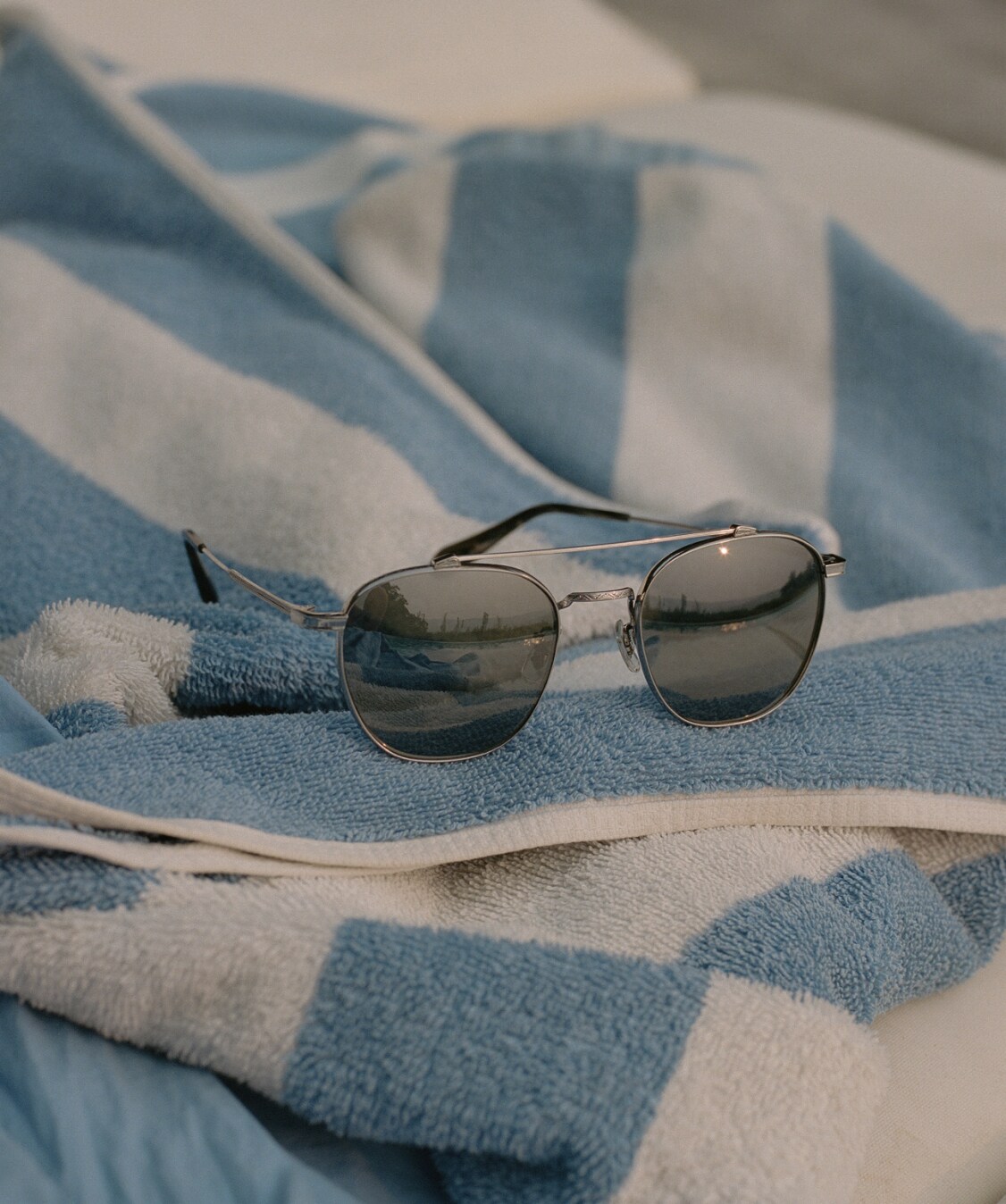 An evening sunset reflects off the mirrored lenses of Mandeville.
Much like Joanna's sense of style whether it be artistically or personally, the space is beautifully simple. It's the type of place that allows the mind to focus, appreciate one's surroundings, and feel truly present. Whether it be nights watching the sunset or reading a novel poolside, there's a certain stillness that captivates. Given this environmental aesthetic and aligning creative direction, Oliver Peoples chose to feature Fall 2021 at this escape Joanna call's home.
Similarly, this season's offering is very much a moment of beautiful, modern simplicity. The new styles integrate into an essential collection, with reinterpretations of OP classics alongside core shapes and noteworthy details for timelessly new frames. Specifically, the Fall 2021 collection introduces Hollins and Mandeville. Hollins is a rectangular optical with a beveled custom hinge and bold proportions, that feels effortlessly purposeful. It's that thick, acetate frame that could easily be a signature accessory – something noticeably fashionable yet aesthetically functional.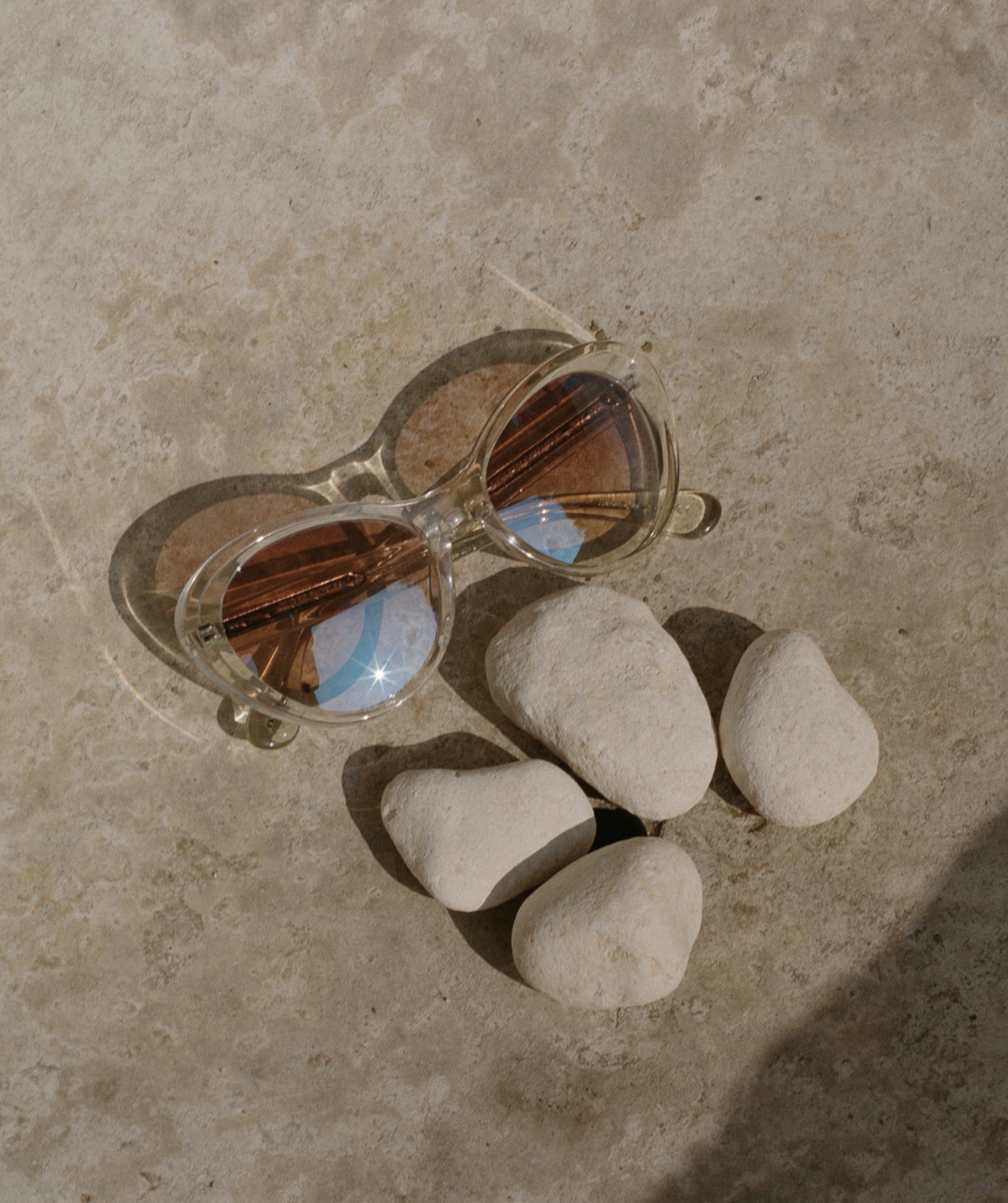 Zarene stands out in Pale Citrine with Soft Pink Gradient Mirror.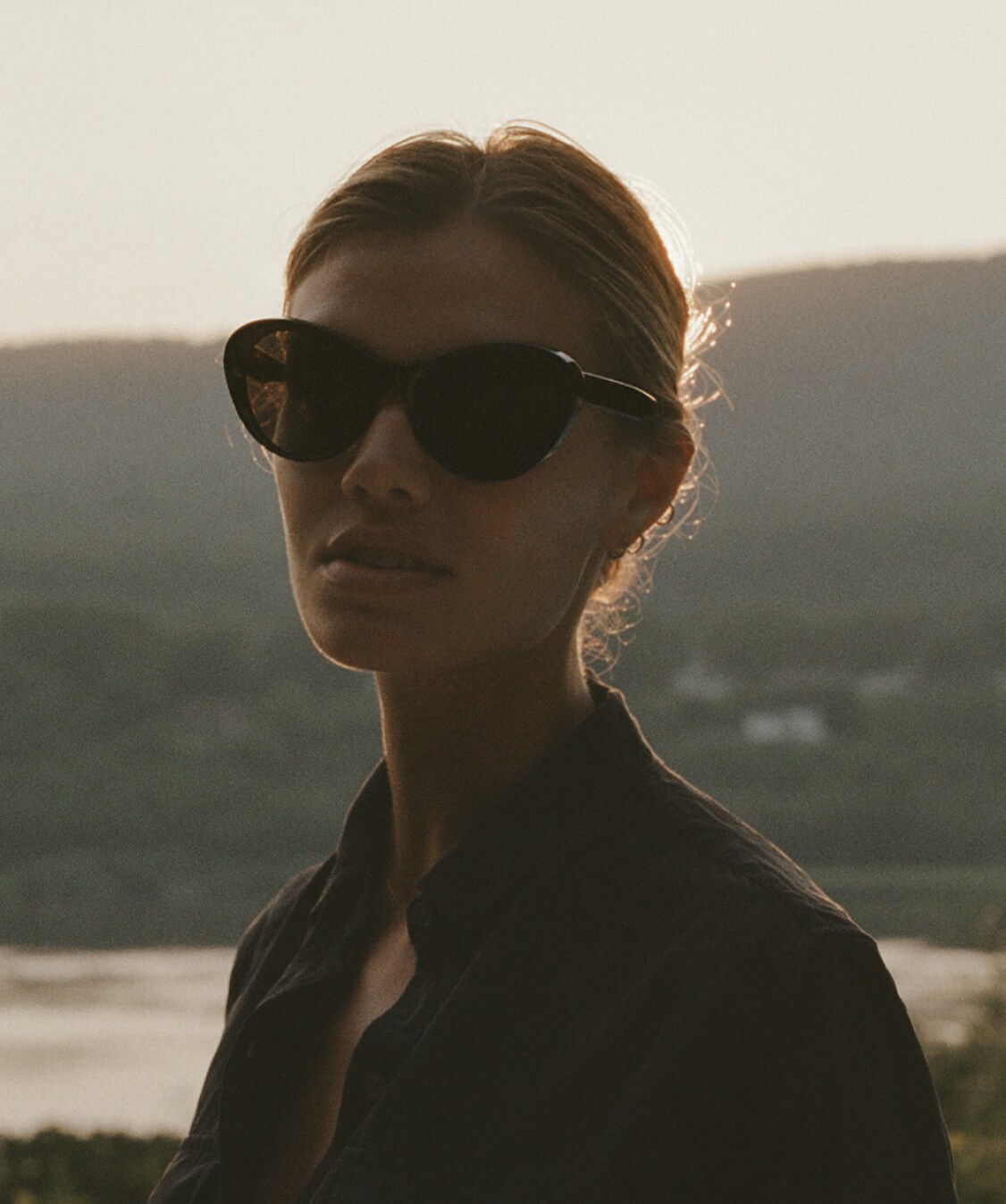 The sophisticated look of Zarene is shown in Black with Grey Polar.
For sun, Mandeville is a lightweight, titanium style that feels like a new icon. Made in Japan, the frame features a unique thick eyewire and a custom filigree pattern engraved in multiple angles. The style is available in bright and more subdued lens colors for no matter what look is aimed to be achieved.
In addition to these new styles, the Fall 2021 collection revisits classic shapes in enhanced colorways. The favored look of a metal optical is revisited with new colorways of Allinger, including Brushed Gold Tortoise and Antique Gold Black, and Coleridge in Antique Navy and Antique Brown. With acetates, Finley Vintage finds new light in YTB and Washed Jade tones. Overall, Fall 2021 is a season that honors the styles that have a history with the brand while letting new designs take shape. Much like the feeling of a creative mind exploring a familiar place of nature, it's a welcomed reset.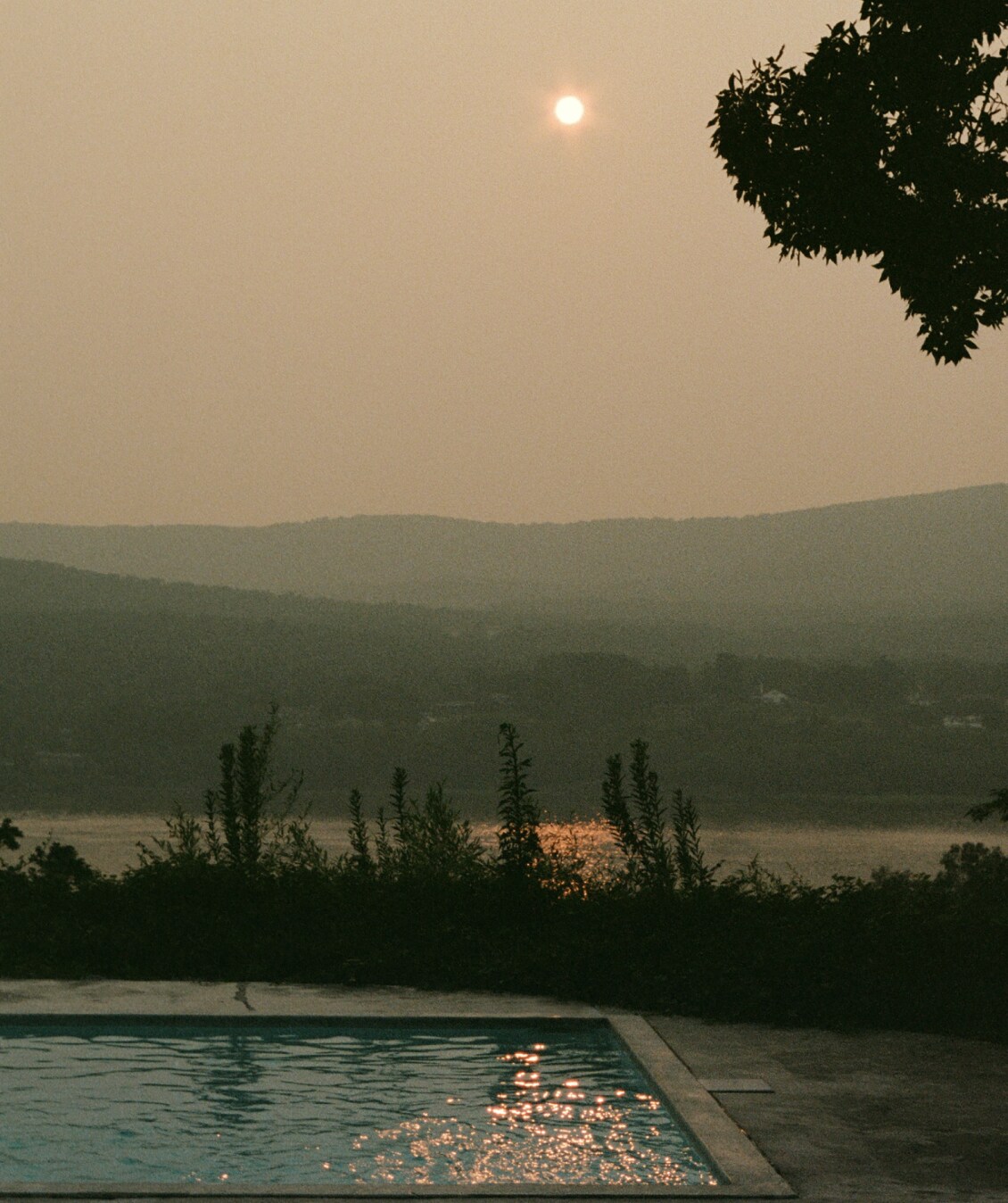 The picturesque views of upstate New York shown at sunset.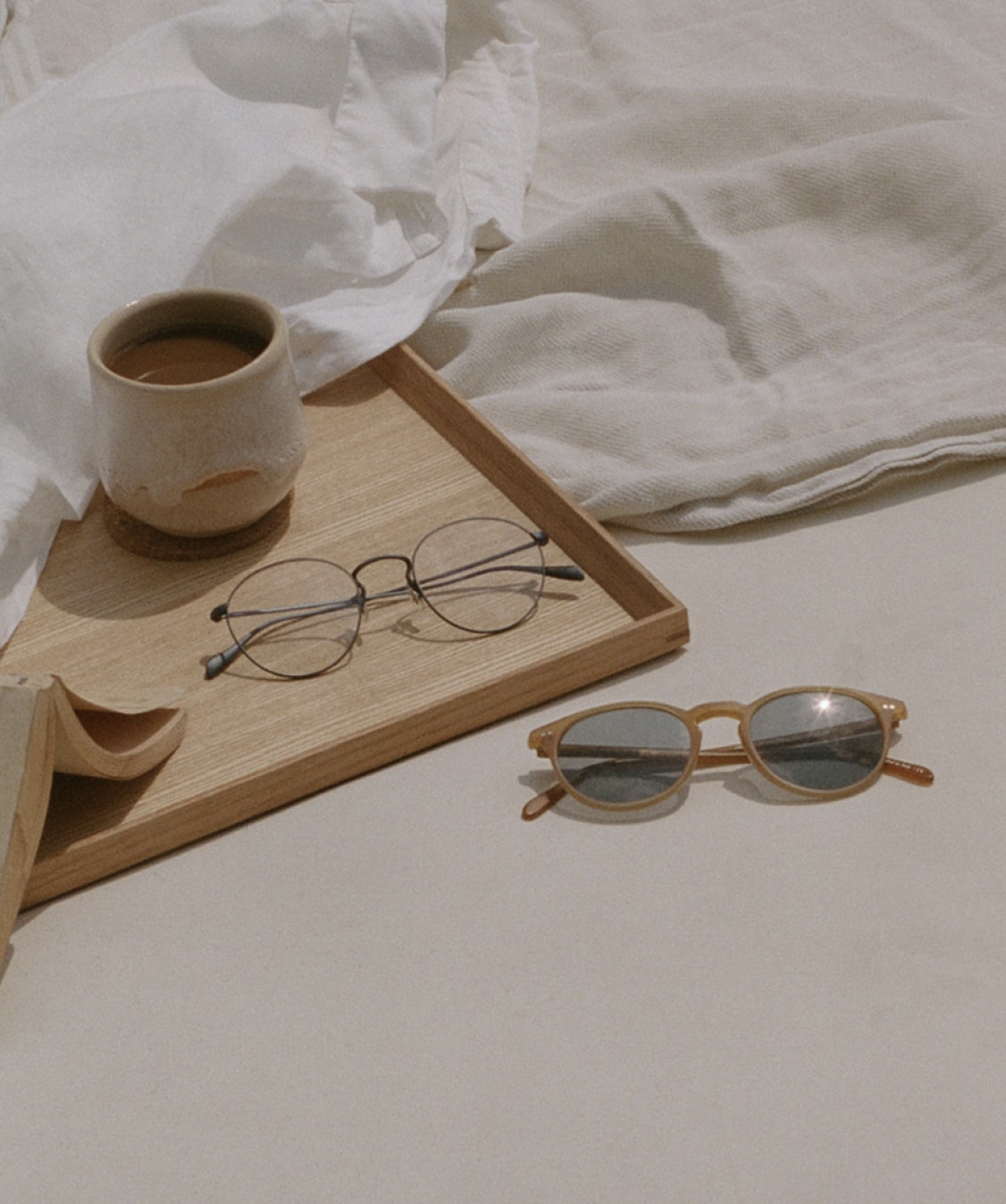 Coleridge in Antique Navy rests alongside Riley Sun in Semi Matte.