Collaborations
Oliver Peoples and Re/Done
3 Min Reading
Oliver Peoples partners with sustainable Los Angeles denim brand, Re/Done to offer the essential everyday classics.
Oliver Peoples, partners with Los Angeles based, sustainable denim brand, Re/Done to create a limited edition Oliver Sun and quality vintage fit t-shirt. The collaboration merges two brands with a similar Californian mindset and heritage-based identities. A shared passion for taking the old and making it new again results in an ethos of the simple and understated cool.
Re/Done Oliver Sun in Black with True Brown lenses.
The Oliver Peoples Re/Done collaboration launches an exclusive colorway of the Oliver Sun. With the impeccable and timeless style of the '60s and a touch of Southern California spirit, the Oliver Sun evokes the feeling of the era while adding Oliver Peoples details to create a new classic. For this collaboration, the Oliver Sun in Black is offered with brown glass lenses – celebrating the vintage aesthetic of both brands.
With an in boutique purchase of the exclusive Re/Done Oliver Sun, you will receive a limited edition box set complete with the frame and a classic vintage crew neck tee. Available in two sizes, the unisex white t-shirt features embroidered Oliver Peoples symbols. These symbols have been part of the brand since its inception and represent three eyeglass shapes – circle, triangle, and square.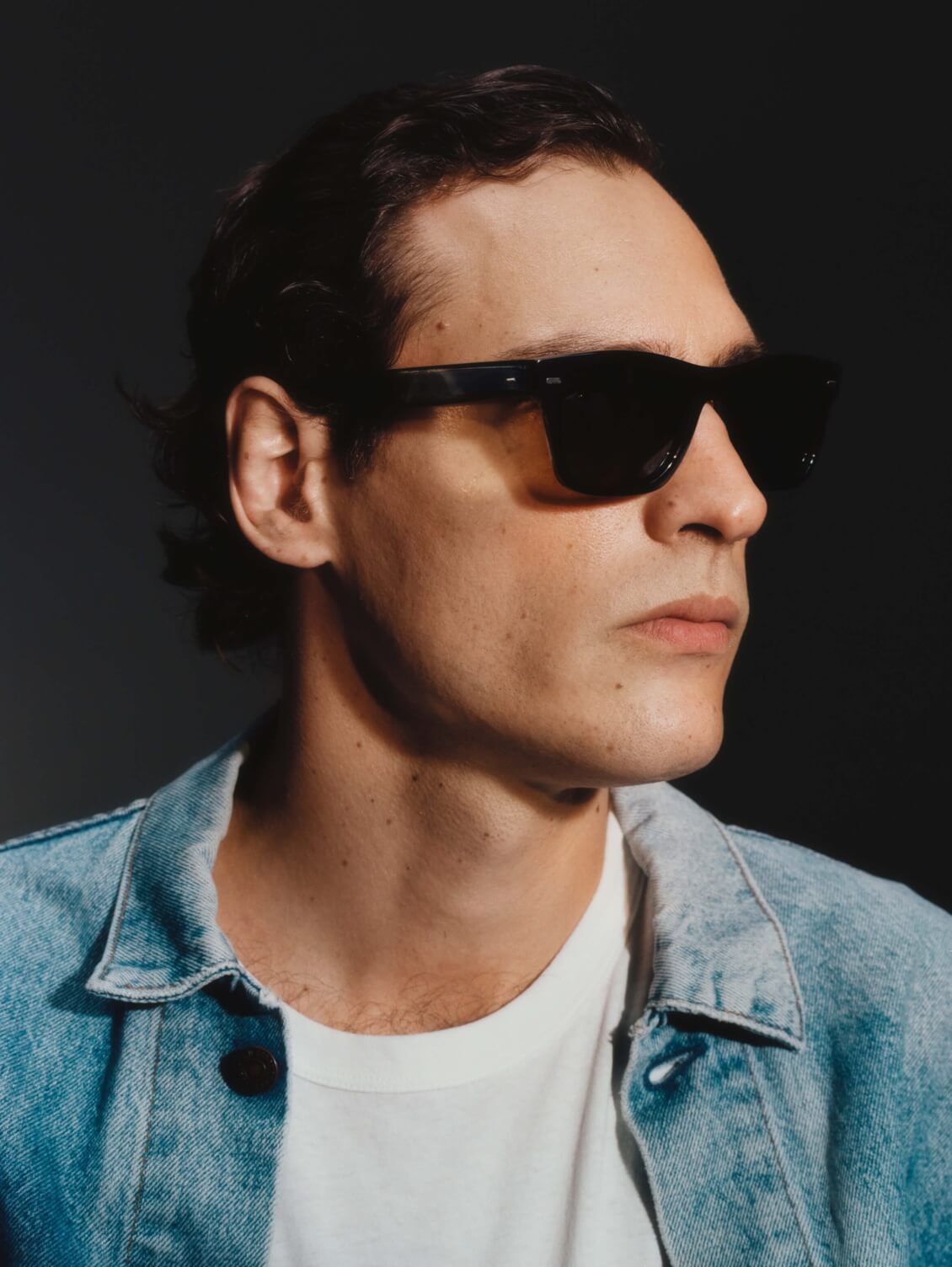 Giampiero Tagliaferri, Creative Director of Oliver Peoples.
We wanted to portray the idea of quintessential Americana culture. This collaboration encompasses the philosophy of effortless fashion where the perfect uniform is simply jeans, a t-shirt, and a dark pair of shades.