Craftsmanship | Culture | Collaborations

13 Min Reading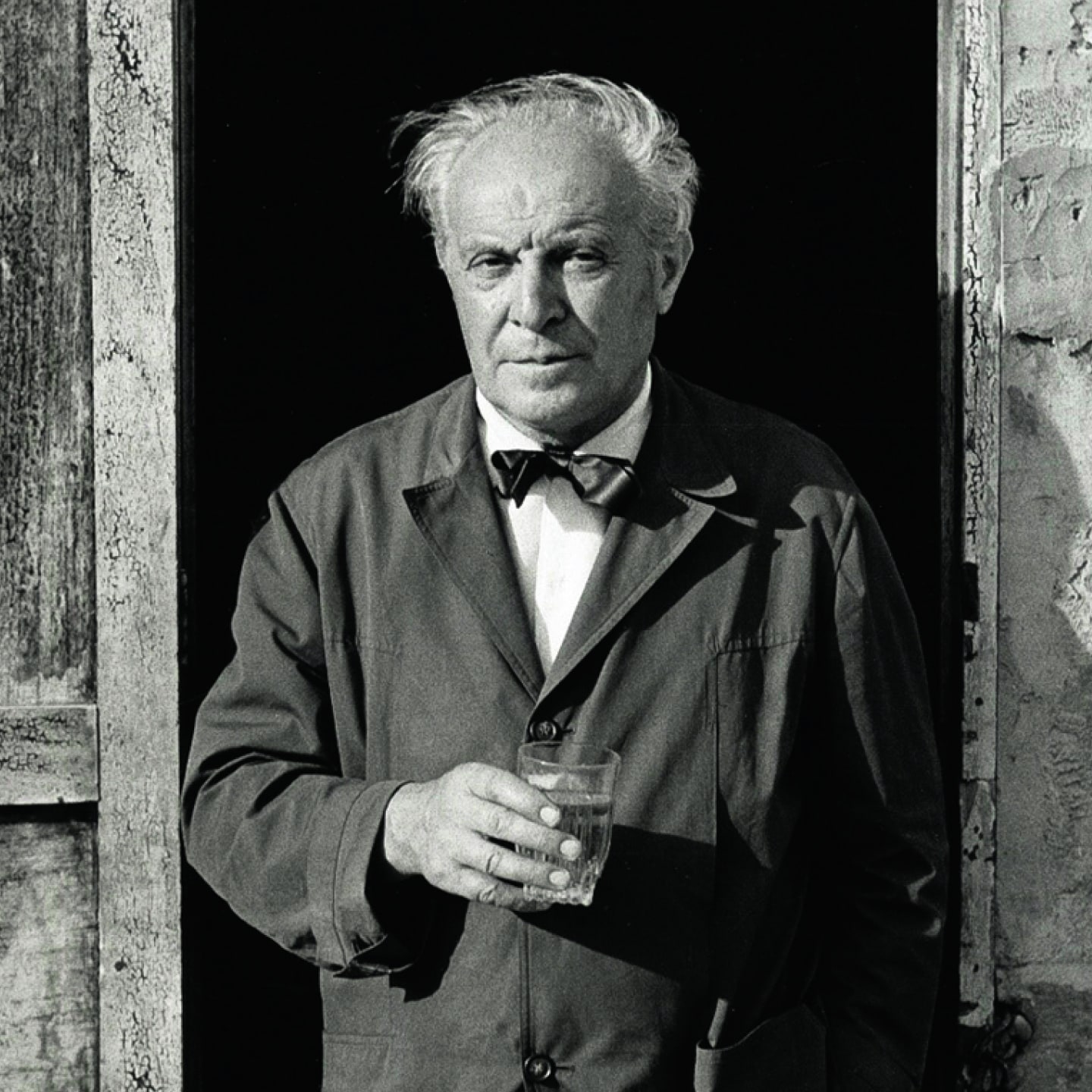 Gio Ponti was one of the most original and inventive minds of twentieth century Italy. His influence takes on new life in an exclusive collaboration.
Gio Ponti (1891-1979) was one of the most original and inventive minds of twentieth century Italy. In a career spanning over five decades, beginning in the 1920s right up until the end of the 1970s, Ponti made influential contributions to the overlapping fields of modern architecture, furniture, and the decorative arts as well as the fine arts and publishing. Drawn to classical forms while clearly aware of the technological, economic and aesthetic challenge of modernity, his versatile sensibility defies easy categorization. He demonstrated his mastery of a wide range of production methods and materials in complex projects that include private domestic spaces like the Villa Planchart in Caracas, Venezuela, and Italy's most famous skyscraper, the Pirelli Tower in Milan, as well as metal sculptures, frescoes, ceramics, glass, and textiles, Ponti quietly but consistently revolutionized Italian design - imbuing buildings, chairs, paintings, sculptures, and objects of everyday use with mysterious finesse.
Worn separately or together, the unique frame detail and clip accessory of G.Ponti-1 stands out on top of Gio Ponti designed desk for the Hotel Parco Dei Principi in Sorrento, Italy.
Given his vast, prolific body of work, it is exciting to see how Oliver Peoples collaborated with the Gio Ponti Archives to interpret his design and translate it into their Oliver Peoples Series II collection. The capsule brings together all that makes Gio Ponti's works iconic – consistent lines, sharp angles, three-dimensional points, in a new, fresh way using glasses as a canvas. Much like Ponti's design background, the collection pushes the boundaries of an everyday object to be a piece of unexpected art. While still remaining incredibly wearable and modern, the frames are a direct representation of the famed work of Ponti – whether it be the angular shapes, the architectural elements, his use of blue as a key color, to allowing lines to be the main focal point of a piece. To truly understand every design detail in the collection and connect with the inspiration behind each custom element, it's important to look at every facet that impacted his work and that was often times the blending of architecture and design.
The exchange between architecture and design that informs Ponti's most famous or even lesser-known achievements, gives his work a freshness and actuality that is of interest at a time when conventional stylistic categories like Postmodernism and Modernism are being cast into doubt. His creative methods of transhistorical inspirations finds greater meaning in our 21st century which evolves away from labels or categories.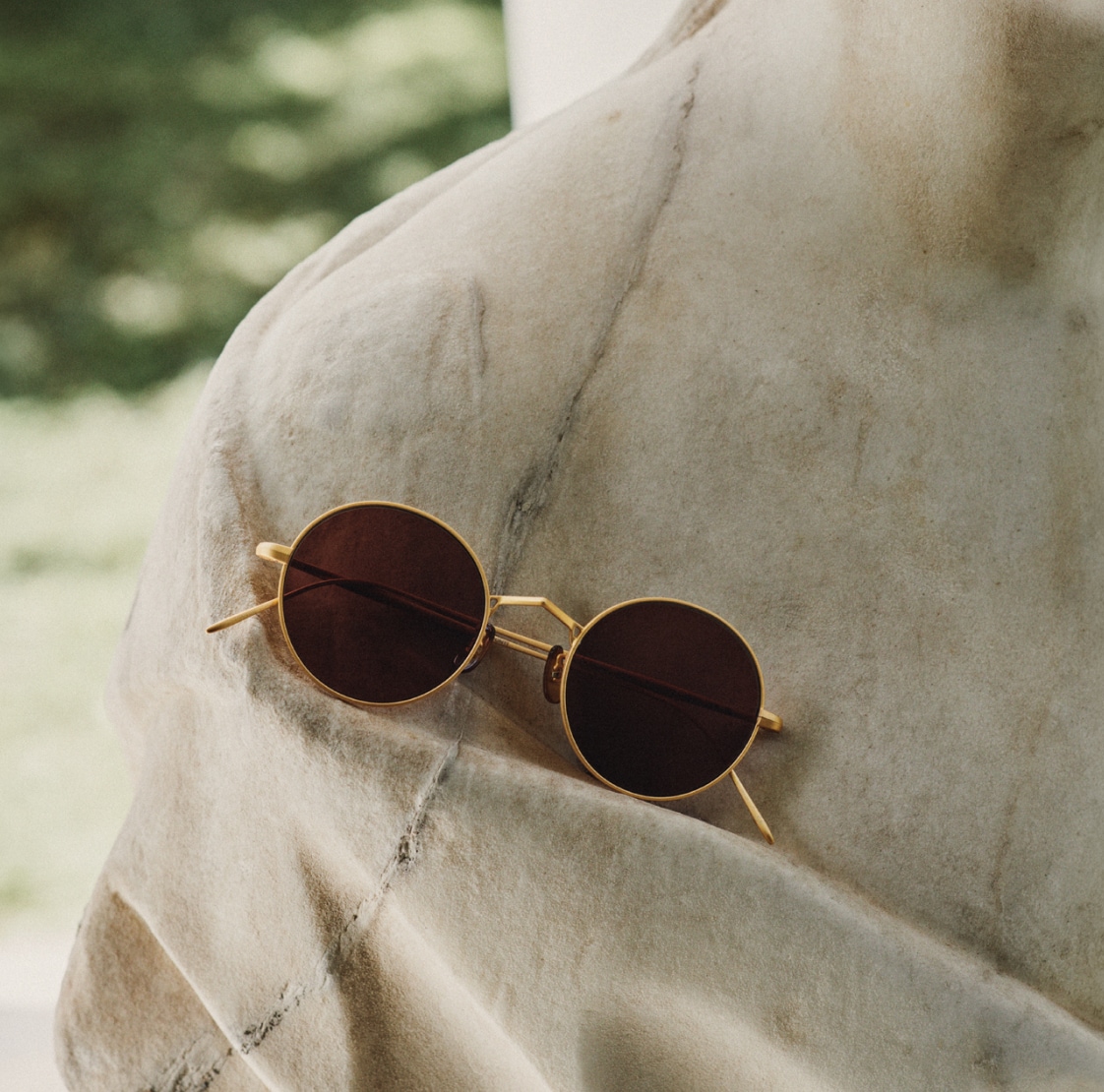 Bold angular design is one of the most prominent Ponti influences shown in the collaboration – seen above on G.Ponti-3.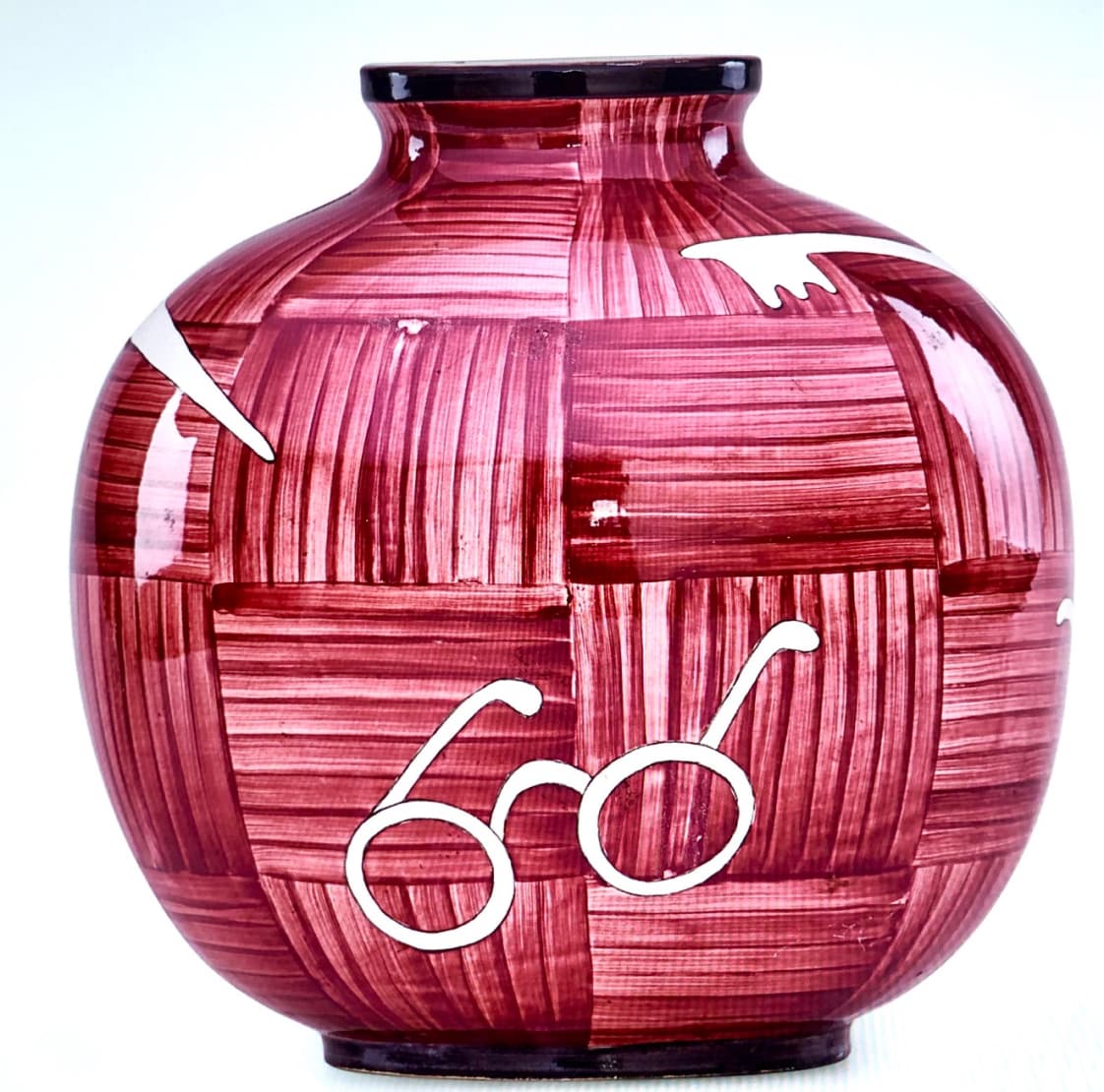 Gio Ponti vase for Richard Ginori, 1928 © Gio Ponti's Heirs archive / Gio Ponti Archives / Photo: Rago Auction House from the collection of Seymour Stein.
To understand the singularity of Ponti's aesthetic, which stems from the primordial affinity between architecture and design, his work must be placed in its original cultural context, that of 1920s Milan. As a result, Ponti's aesthetic owes much to the metaphysical paintings of Giorgio De Chirico and of his brother Alberto Savinio whose surreal but contemplative art was in tune with new trends in modern architecture emerging from Vienna, Paris, and Berlin. In general, the period was marked by an intense proliferation of contacts between painters, designers, and architects. While he always followed his own path, Ponti did not shy from attempting to actualize the ideal of forma finita (finished form). A case in point would be his ongoing series of designs for the Richard Ginori porcelain works from 1923 to 1933. Of particular note is the "Keys, Pipe, and Eyeglass" vase from 1928 (illustrated upper right). It is poised gracefully between a disquieting metaphysical iconography and a sense of childlike inventiveness, all of which are the hallmarks of Ponti's production at that time. The ceramic vase illustrated here shows how effectively Ponti could take ideas from metaphysical paintings and translate them into volumetric, self-contained, three-dimensional form.
The essential, insular quality of the object gave Ponti the foundation of his multifaceted practice, which became more evident in the mid-twentieth-century (1950's to the 70's). At this critical juncture in his career, he received abundant commissions of large-scale architecture projects that he enriched with a plethora of exquisite industrial design details. His navigation skills between different scales, layers and elements provides the red thread linking the multiple aspects of his object design and architecture. This was the period when his international fame skyrocketed, while he also came up with his most acclaimed architectural achievements, namely the Villa Planchart in Caracas, 1955 and the Pirelli Tower in Milan, 1955-58. Considering these works can help us account for the architectonic character of his design solutions (especially his furniture) as well as for the object-like qualities of his buildings.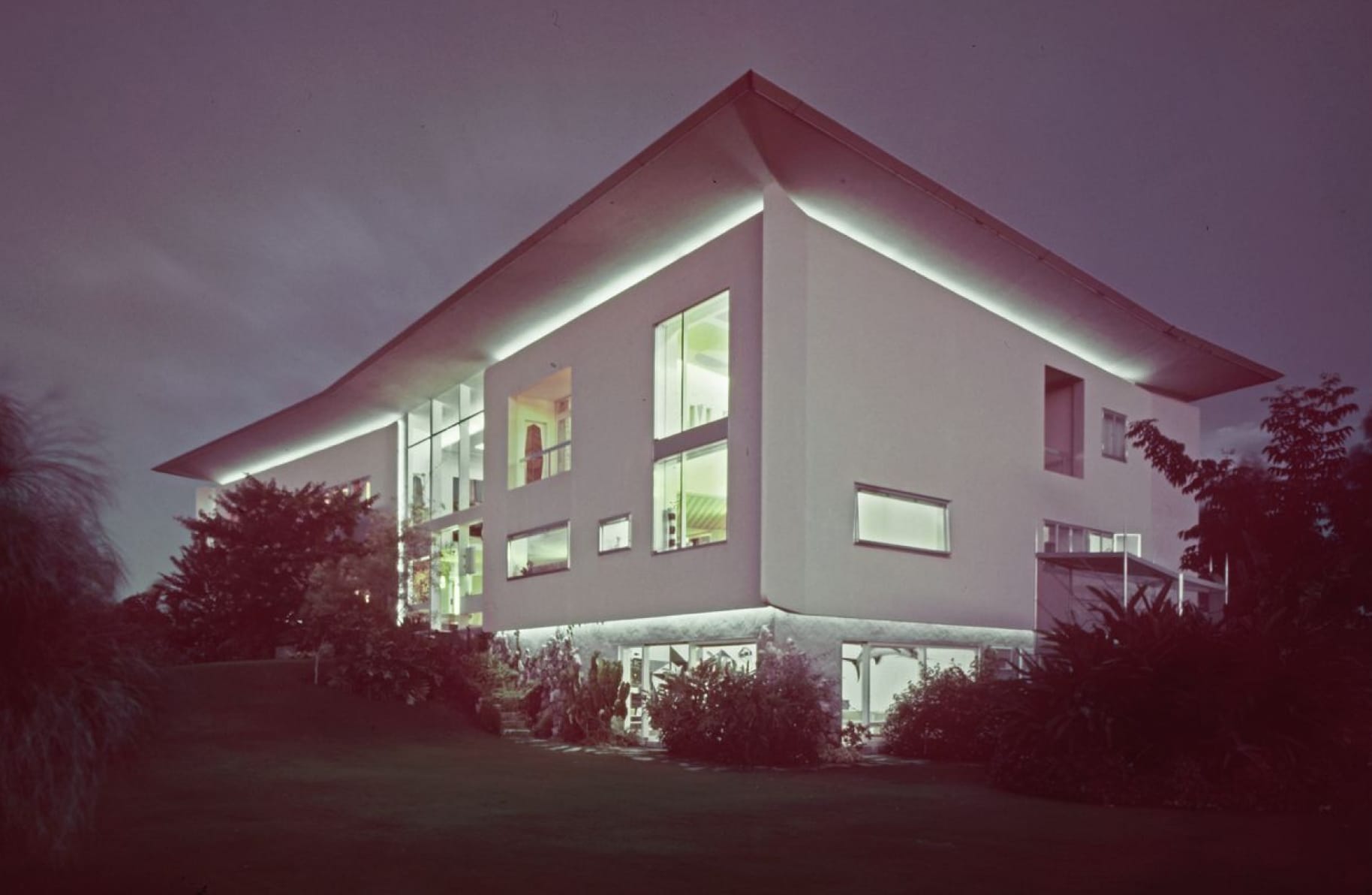 One of Ponti's most iconic buildings and an influence to the collaboration: Villa Planchart (1953-1957), Caracas, Venezuela. © Gio Ponti's Heirs archive / Gio Ponti Archives / Photo: Paolo Gasparini
What is probably Ponti's most spectacular success in the field of furniture design, the Superleggera chair, 1957, provides a striking example (upper and lower image). Its construction owes its brilliance to the use of triangular profiled vertical struts combined with the subtle inflection to the back rest. These features give it a springy quality as well as a panache that can be obtained with ash wood, a structural material that was long used for the manufacture of skis because of its solidity and flexibility.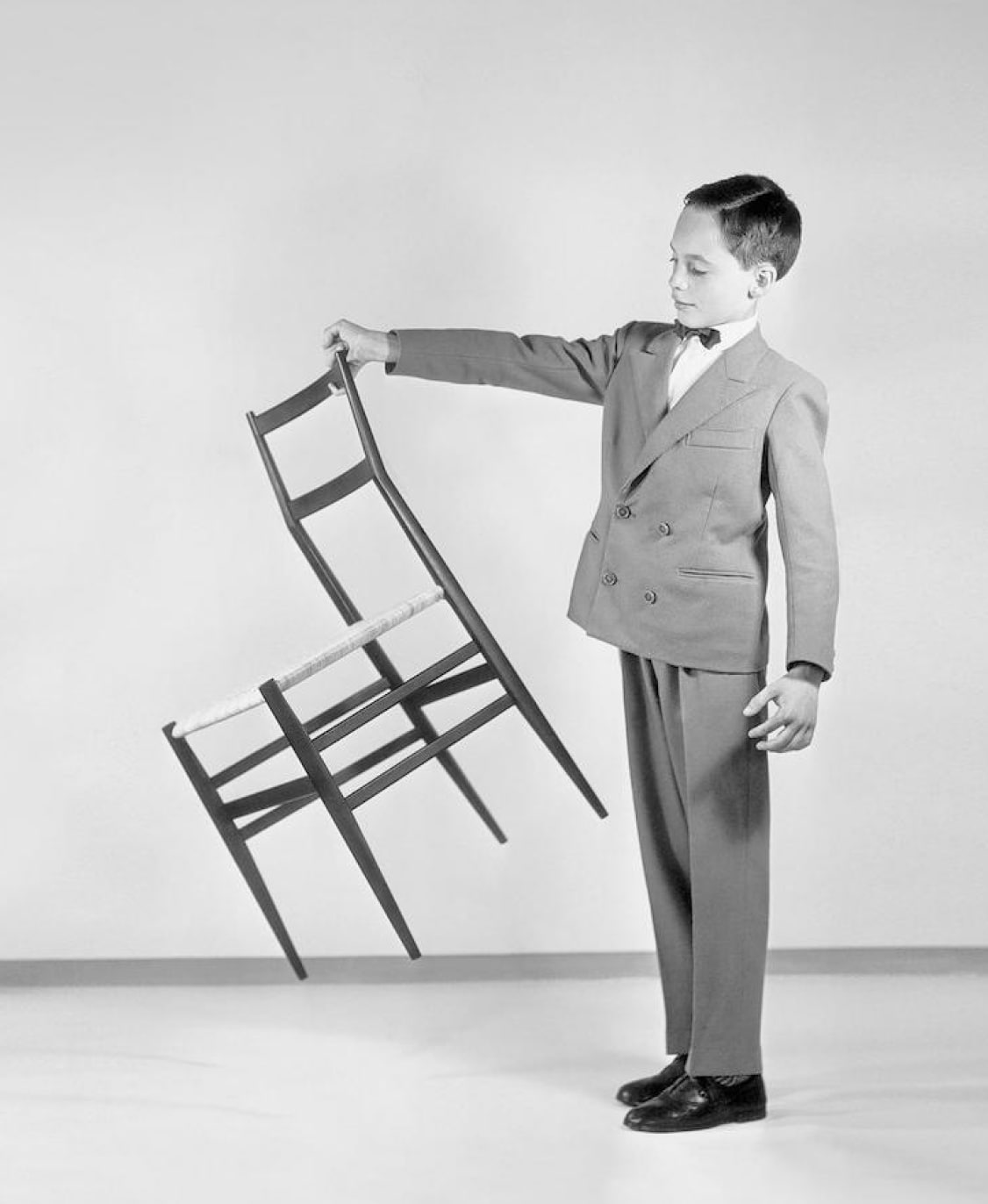 A Ponti masterpiece, Superleggera 699, helped inspire the lightweight, sharp details of the collaboration © Gio Ponti's Heirs archive / Gio Ponti Archives / Photo: Giorgio Casali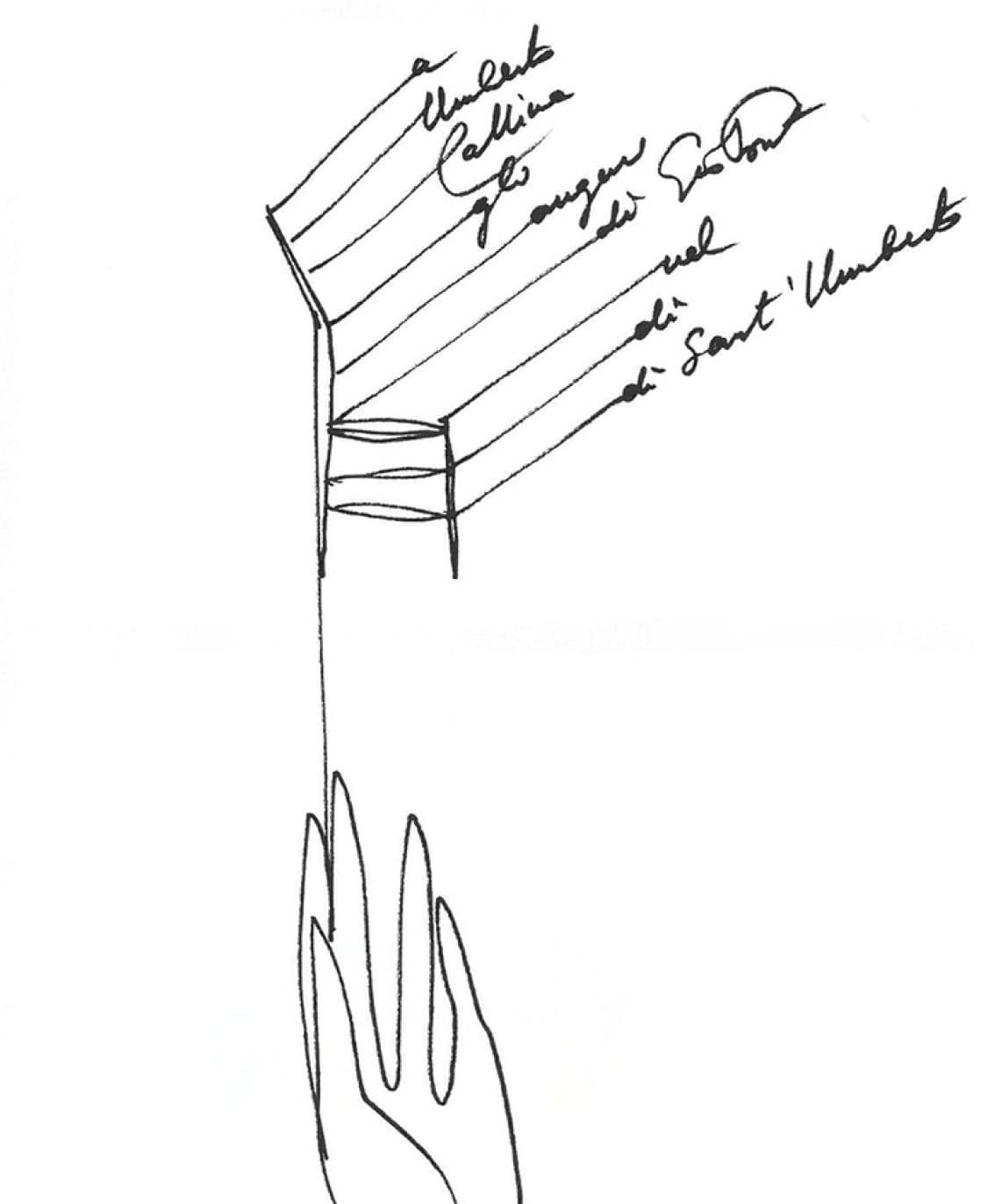 Shown above, one of the many letters Gio Ponti used to write in the form of drawings. This one is addressed to Umberto Cassina and features the iconic Superleggra chair. Courtesy © Gio Ponti's Heirs archive / Gio Ponti Archives
Much like the architecture – found theses prolific signature details in these fusing functionality with lightness, the eyeglass frames from Oliver Peoples new Ponti line rely on an exacting and trusted manufacturing process. These three distinct frames are tinged with a fresh ironic charm and a sense of surprise unmistakably evocative the Ponti spirit. With their boldly profiled outer perimeter and design accents, the glasses are reminiscent of the saliente forms of Ponti's cherished "Altamira" desk, 1953 (lower row, 4th from left). In his own words: "This is my masterpiece: I call it my hobby horse: I mean, it is a piece of furniture that is very simple but not formally inert" 1. The weightless agility of the Oliver Peoples Ponti collection is precisely reflecting this trait.

1* L.L. Ponti, "Gio Ponti; the Complete Work 1923-1978" Thames and Hudson, London 1990, p.8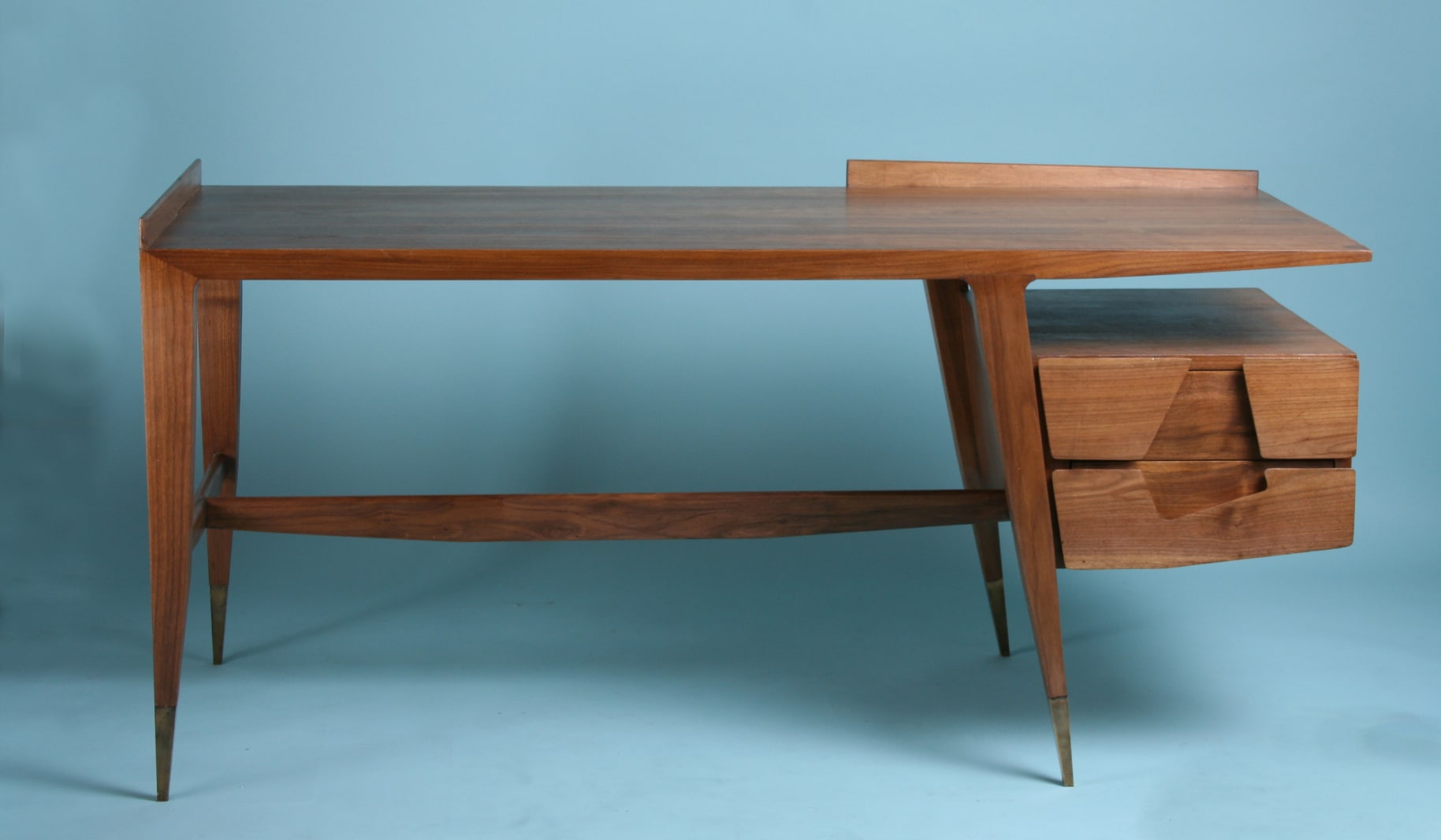 Another inspiration for the collaboration, the "Altamira" desk, 1953. In Ponti's own words: "This is my masterpiece: I call it my hobby horse: I mean, it is a piece of furniture that is very simple but not formally inert" © Gio Ponti's Heirs archive / Gio Ponti Archives / Photo: Modernity Stockholm
With the Pirelli Tower, Ponti's formal economy and structural dynamism initiated an important reconsideration of the skyscraper idiom. His inquiries into structure and his close collaboration with the most advanced exponent of Italian engineering at that time, Pier Luigi Nervi, gave momentum to new approaches for urban development Milan. Together they also articulated new modes of industrial design, two objectives which Ponti believed must always proceed on a unified front. The interplay of open and contained forms, arranged according to an unconventional angular profile, becomes increasingly evident as the eye moves up the canted shaft.
"The most resistant element is not stone, is not steel, is not glass. The most resistant element in building is art." —Gio Ponti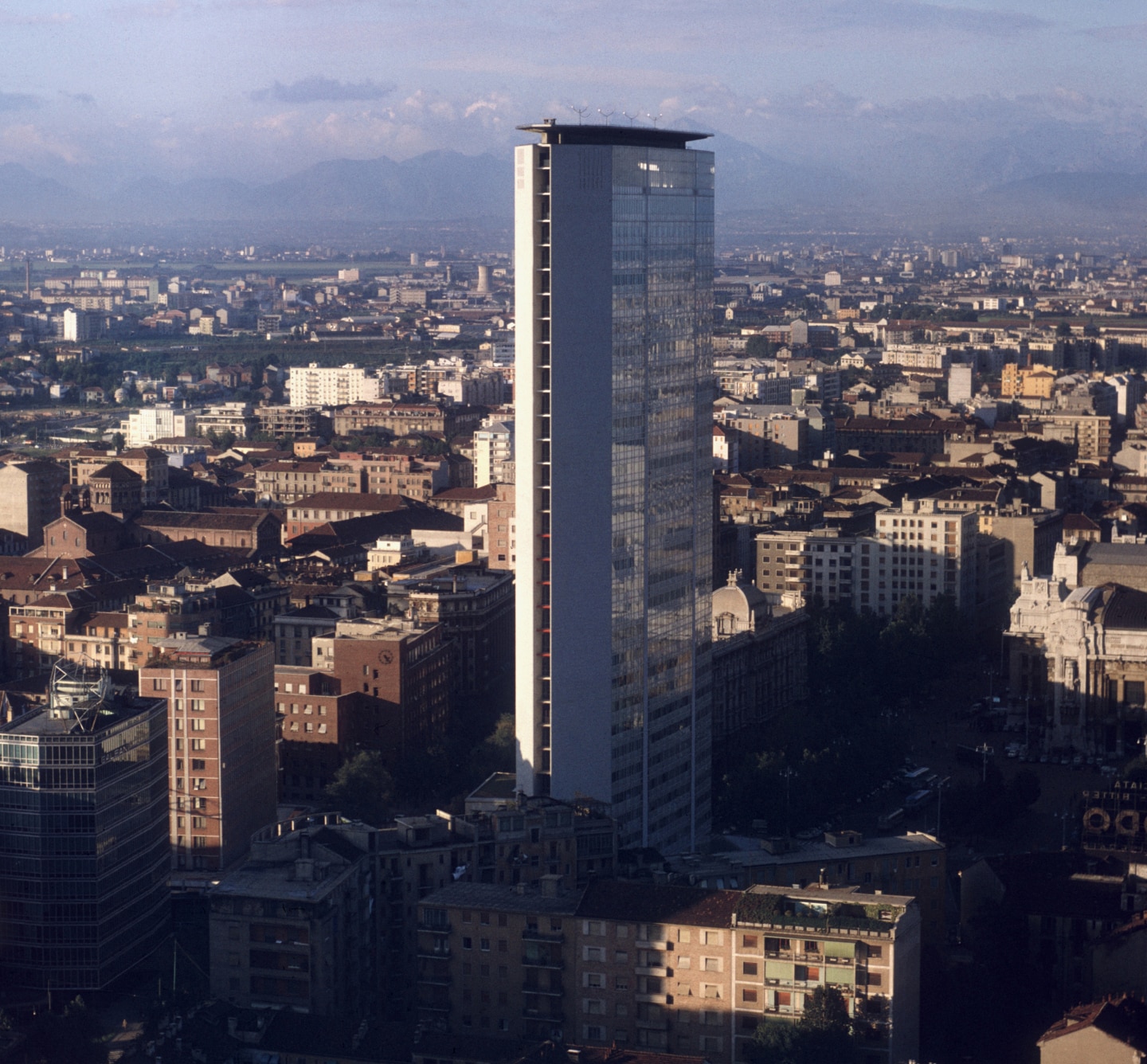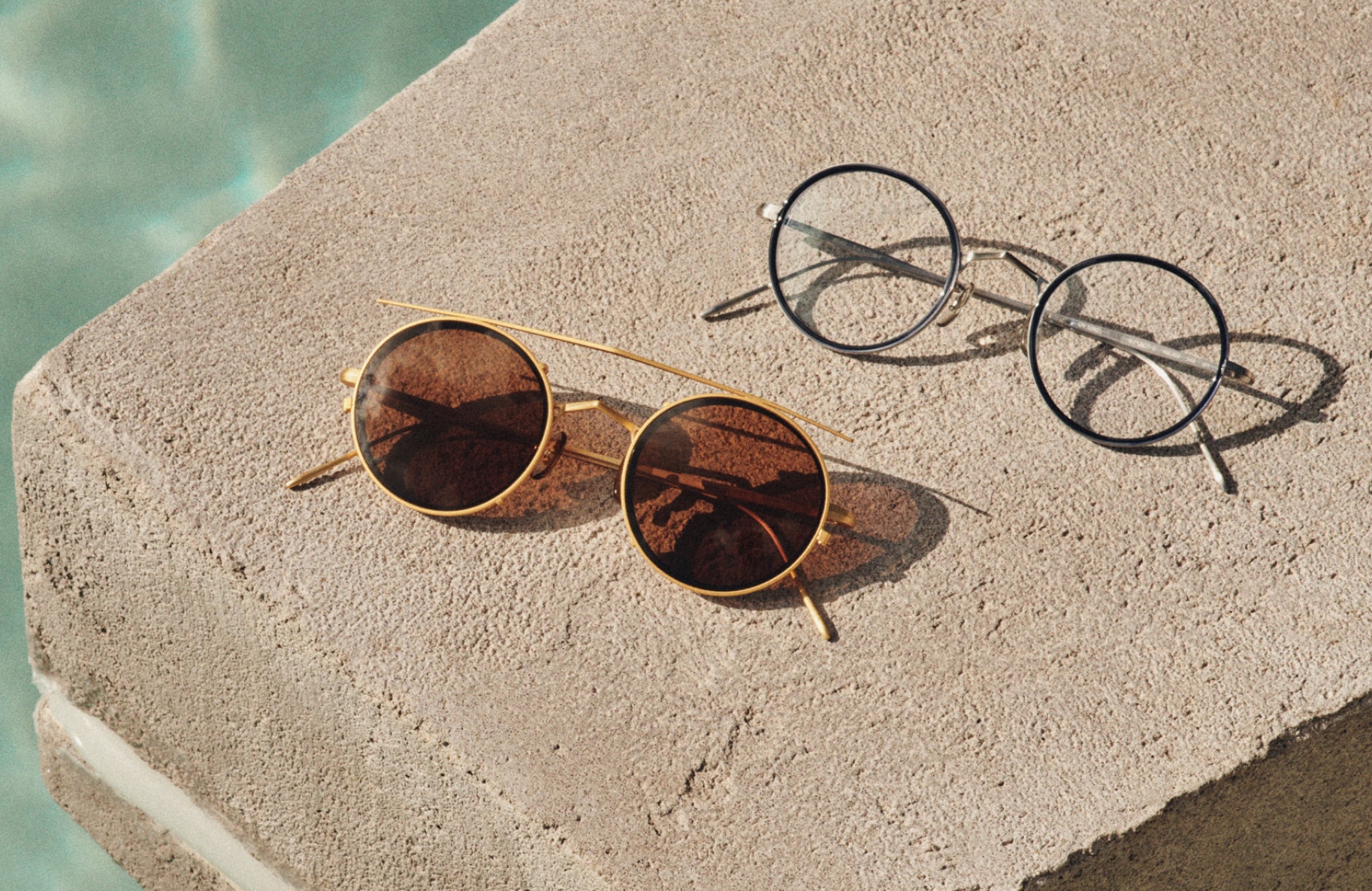 The unique, metal aspects of G.Ponti-2 are seen at a pool designed by Gio Ponti for the Hotel Parco dei Principi.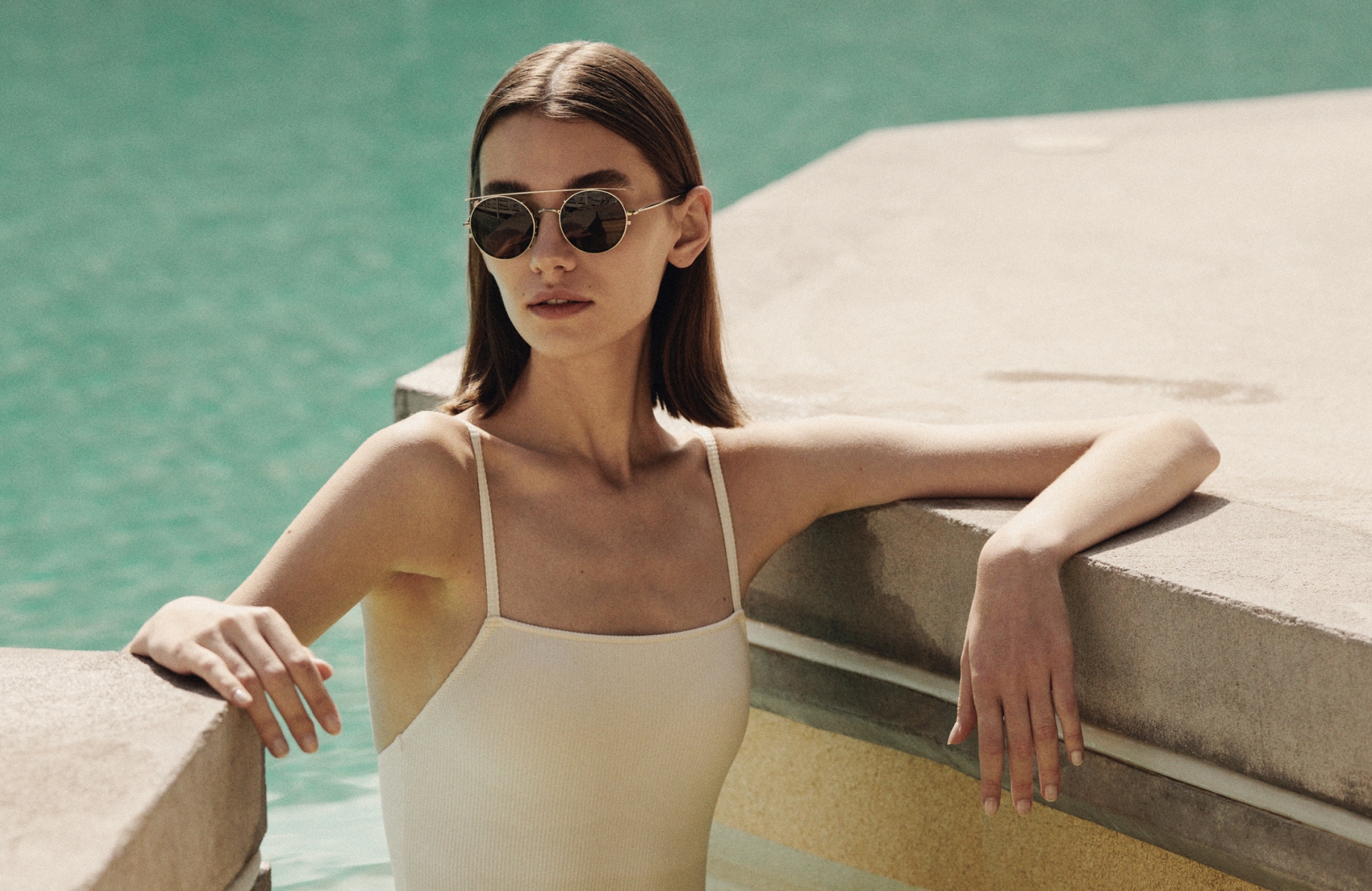 The bold look of G.Ponti-2 is balanced with the lightweight titanium structure.
One essential factor in this regard is Ponti's insistence on a dialogue between divergent aspects of the same object, which, along with his taste for inflected, multilinear shapes (a rich vein of inspiration for the designers at Oliver Peoples) can make us aware of the incessant exchange between levels of scale in design and architecture, something that is evident in Ponti's greatest work.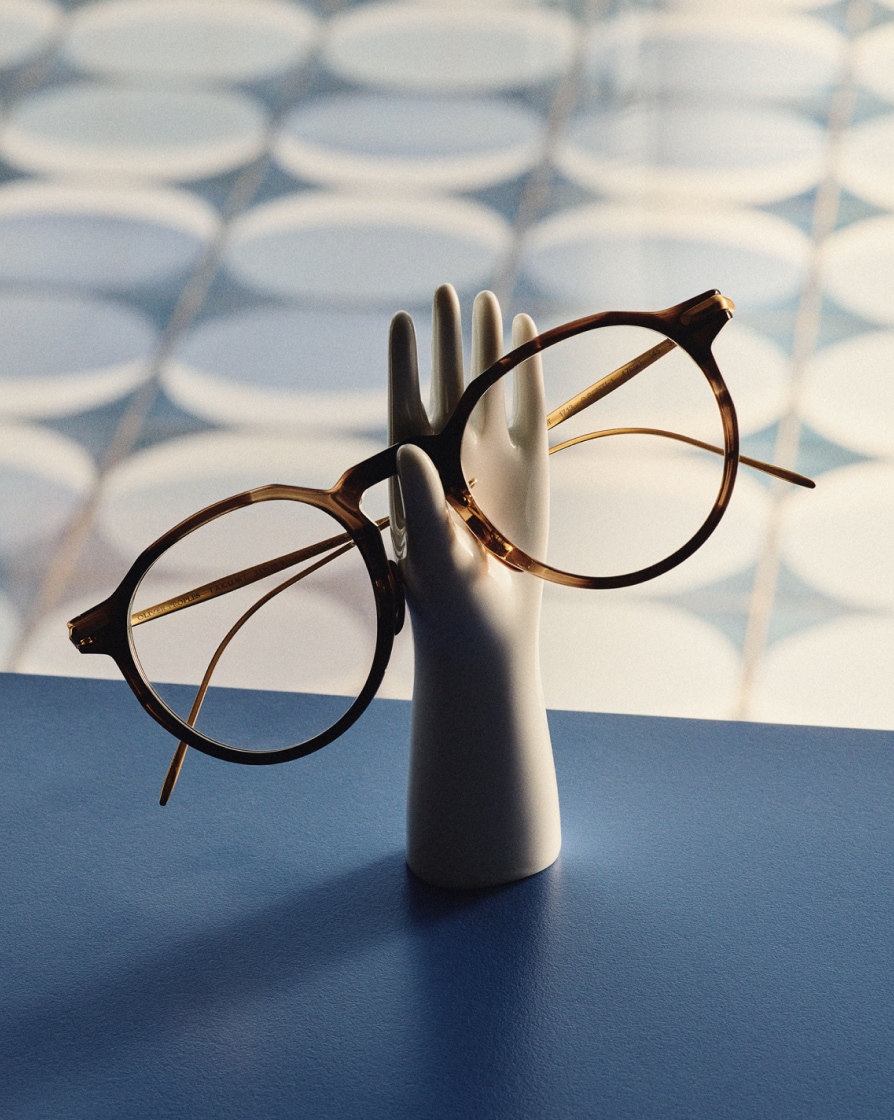 Without the dedicated sunglass clip, G.Ponti-1 feels distinctly angular as an optical. Shown with a hand ceramic by Gio Ponti for Richard Ginori.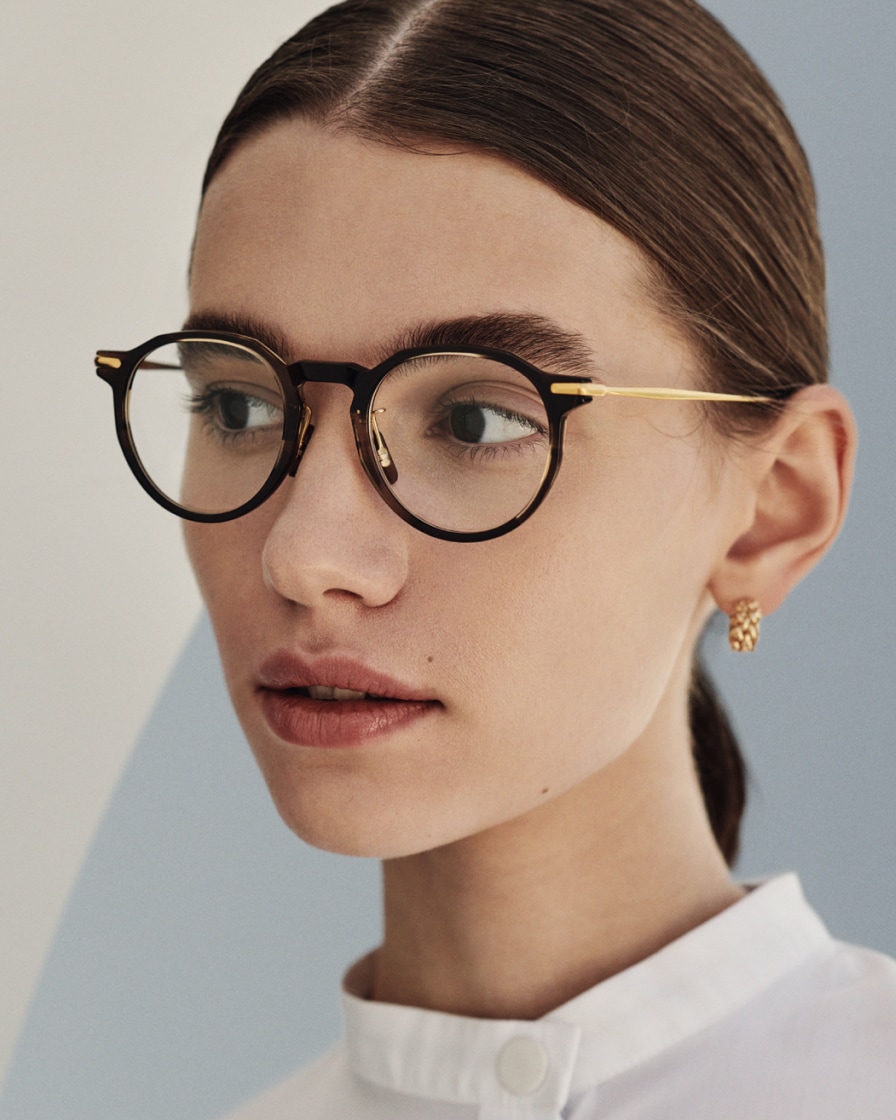 The clean-lined titanium temples of the frame beautifully contrast with the acetate front shape.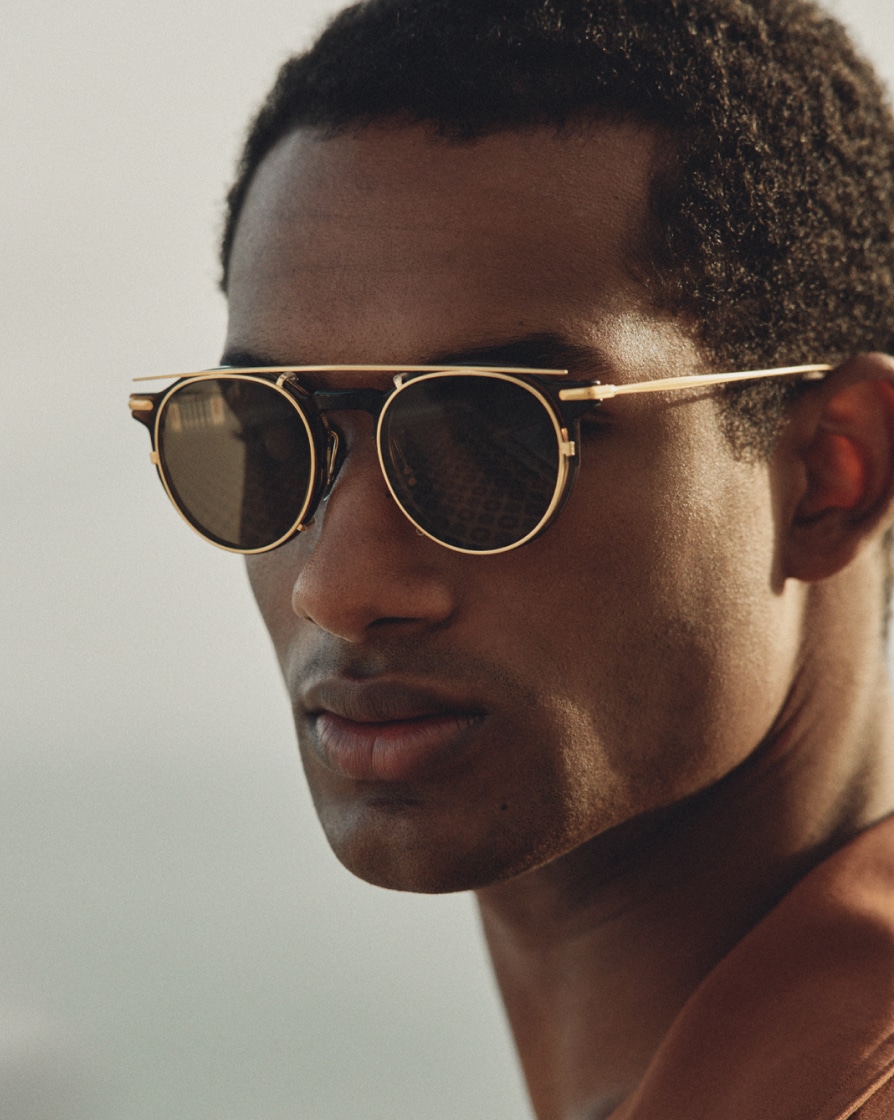 G.Ponti-1 is seen alongside in Tortoise Polished Brass with G-15 clip.
What is perhaps most astonishing is the way Ponti managed to achieve his objectives without falling into the sterile eclecticism where the multiplicity of his areas of inquiry might have led him–an eclecticism avoided by hewing closely to his one unquestioned goal: the ideal of being both an accomplished architect and designer. In opting for versatility, rather than unfocused eclecticism, Ponti avoided the false alternative of design versus architecture. For Ponti it was always "design with architecture", which he viewed as indissociable endeavors.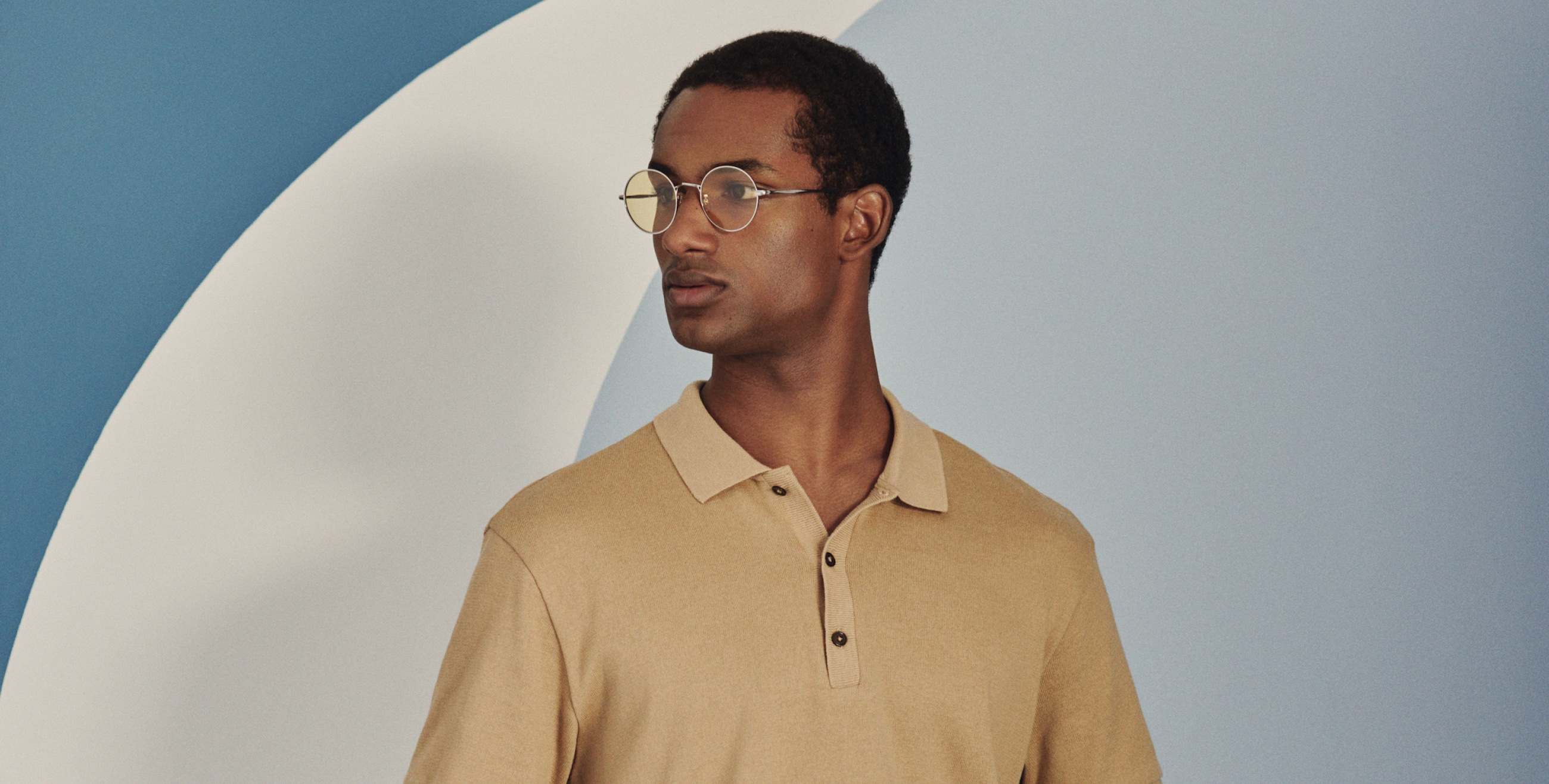 The bold design of G.Ponti-3 can be found in dark colored glass lenses as well as a light wash colorway.
The new frames from the collaboration very much align with this sentiment. Like the ability to allow two elements to co-exist, the styles from the collection manage to seamlesslly let wearbility thrive within distinct design. The frames feature the most angular, details Oliver Peoples has every exhibited. For instance, the top bar on the clip offering extends past the frame itself to give off a look that feels just as boldly, angular as a building or furniture piece designed by Ponti himself. Much like the iconic works of Ponti, there are quite distinct elements on each frame yet, somehow everything still flows. The lines feel like a continuation of the overall design of the frame and somehow manages to exhibit a lightweight presence. Truly trompe l'oeil and wearable art at its finest.
PHOTOS by Rich Stapleton(unless credited)