Campaigns | Craftsmanship | Collaborations
10 Min Reading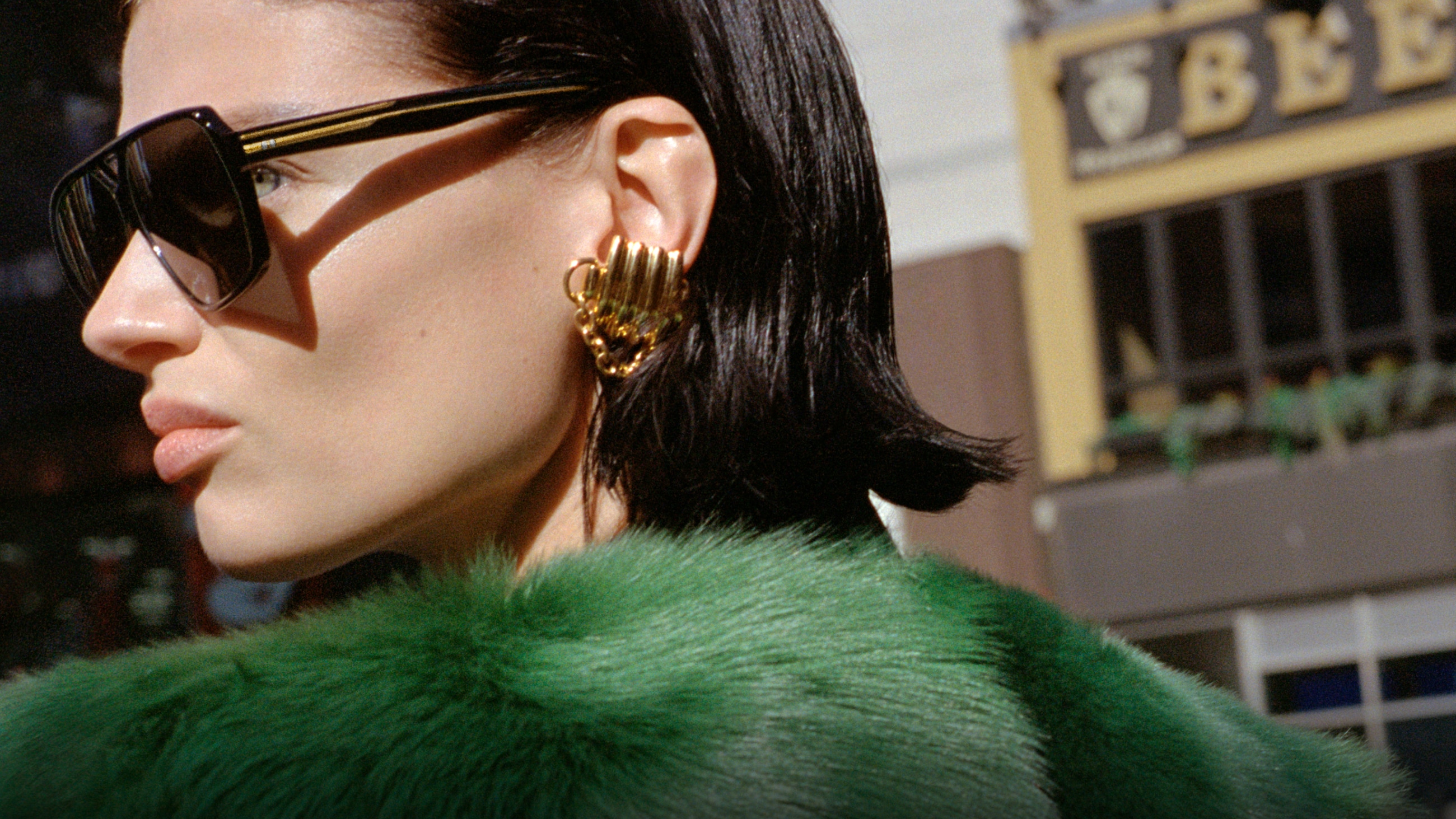 Oliver Peoples KHAITE Fall/Winter 2023
The vision of KHAITE extends further, through new additions to the Oliver Peoples and KHAITE collection of sunglasses for the discerning eye. The ongoing collaboration reimagines vintage forms through a shared dedication to distinctive yet enduring style, exquisite materials, and unparalleled craftsmanship. A trio of new limited-edition designs debuts with novel color combinations for existing silhouettes.
Handcrafted in Italy, the three new frame styles are:
1998C:

Daring precision in a boldly upswept cat-eye silhouette that marks the collection's first metal frame.

1968C:

Dynamic glamour in an elongated, upswept oval silhouette with a round-cut profile.

1977C:

Bold ease in an oversized, double-bridge silhouette that balances decisive lines with subtle curves.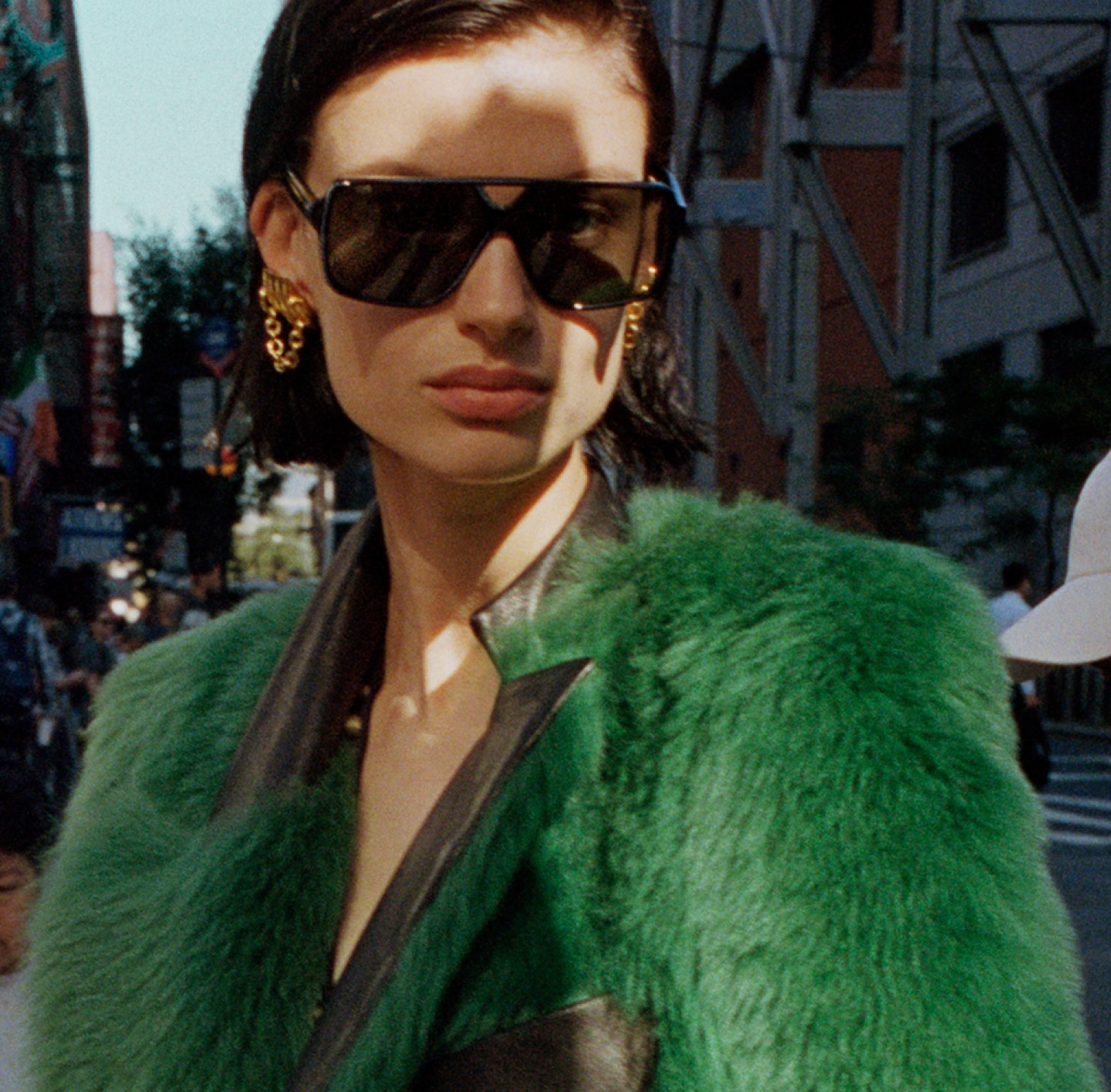 1977C seen in Black + Grey
Details dedicated to the collaboration are instantly recognizable along the temples, tipped by alternating logos. In the acetate styles, strengthened by functional pins, a first-of-its-kind double-embedding process exposes custom corewire inspired by the streamlined hardware of KHAITE handbags. The distinctively tapered shape also accents the custom temple of the inaugural metal-framed style.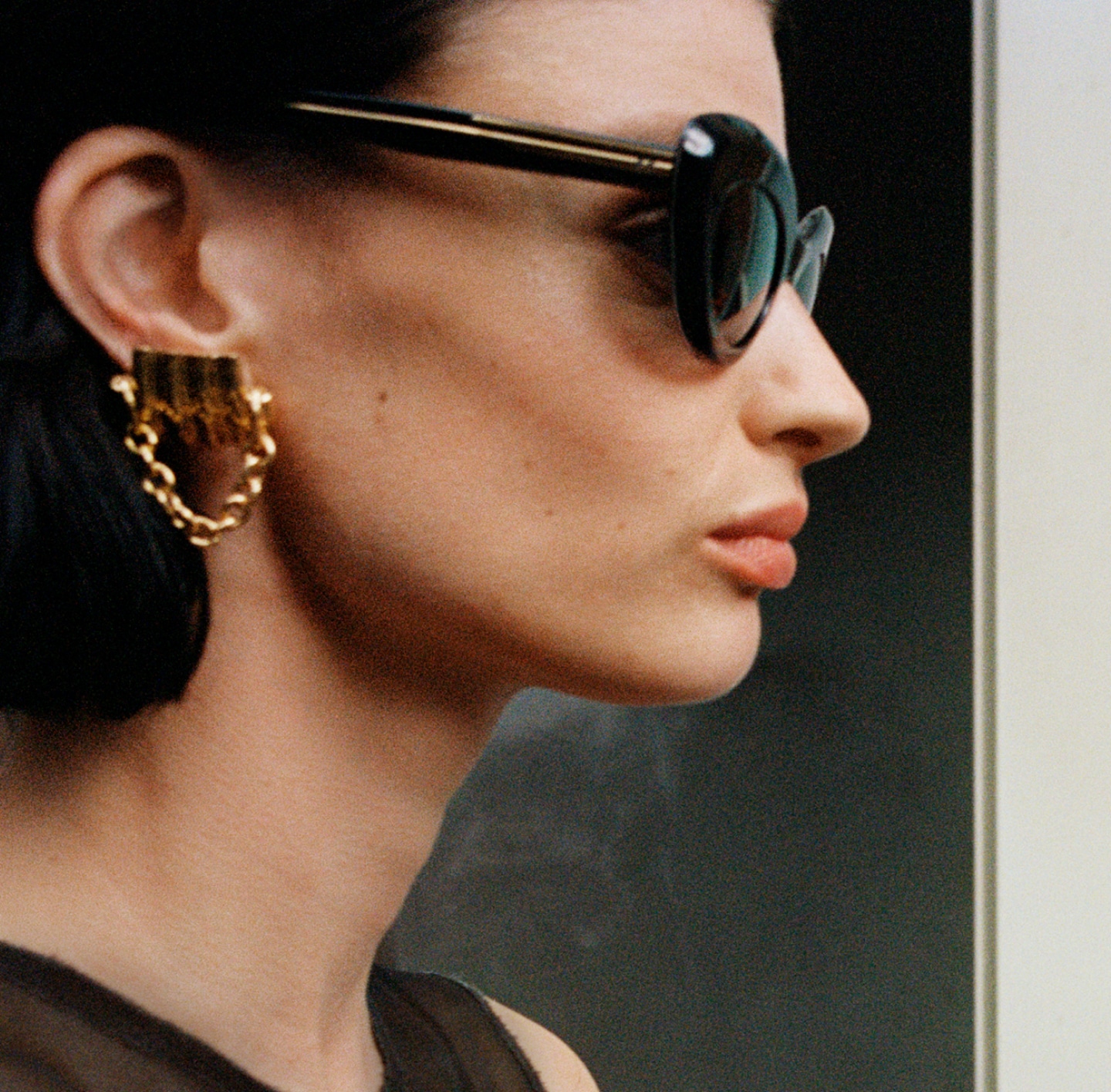 Inspired by the hardware of KHAITE accessories, the custom embedded corewire is in focus.
The three new designs debut in multiple color combinations, with options that include gradient and mirrored lenses. Versatile neutral hues of black, tortoiseshell, gold, and silver are joined by statement hues like optic white and translucent red—a vibrant lipstick shade that is reprised in the collection's signature case, which is included along with a drawstring pouch that doubles as a lens cloth.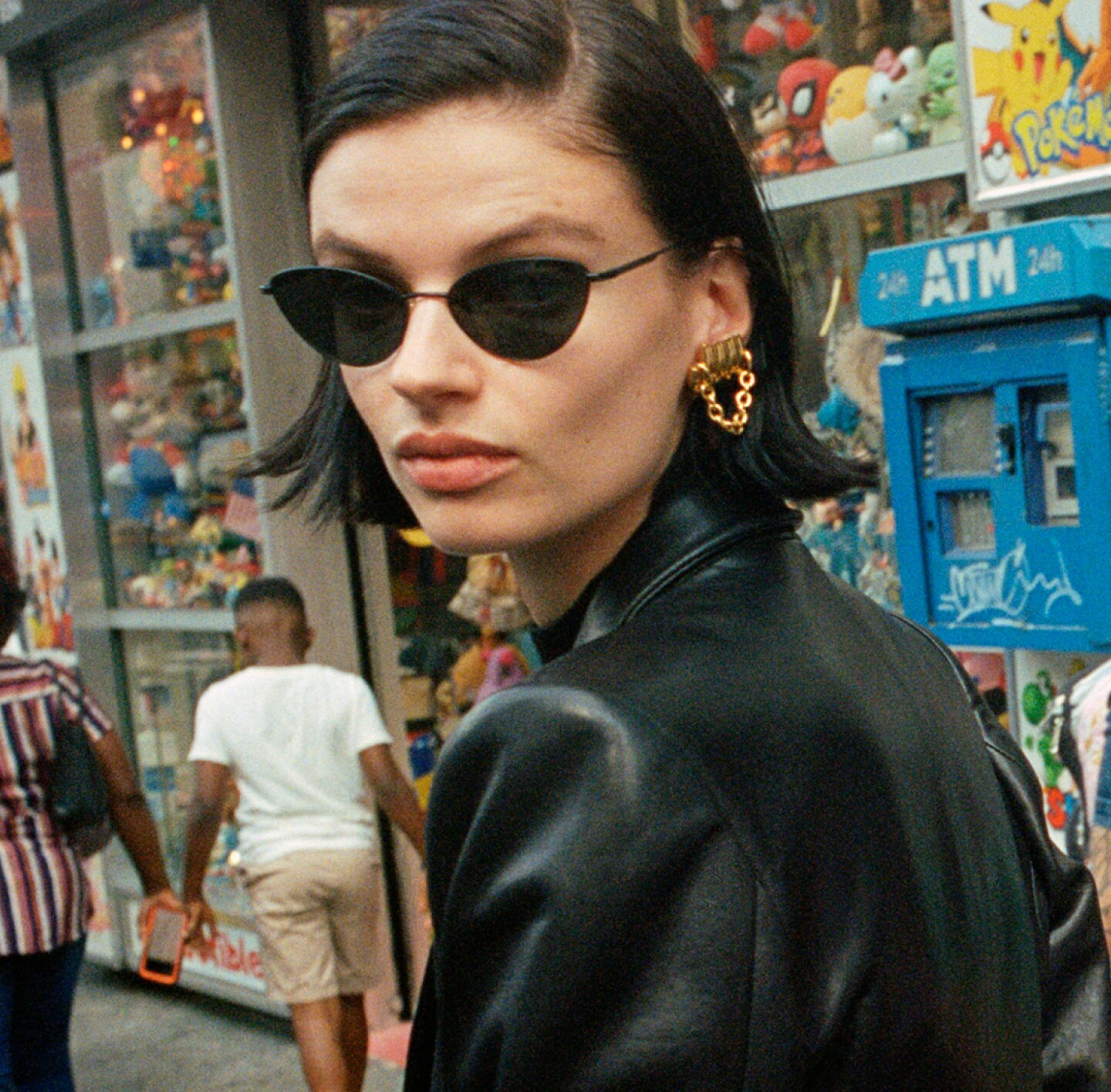 1998C is seen in Matte Black + Grey.
The augmented range also includes new color combinations for two of the collection's existing styles. Both the stylized oval silhouette of 1969C and the decisive yet dramatic shape of 1983C introduce versatile hues of smoky taupe, paired with carbon grey lenses, and transparent crystal, paired with mirrored silver lenses.
This next chapter of Oliver Peoples and KHAITE comes to life in the dynamic urban density of Manhattan, viewed through a long-focus lens. Photographer Daniel Arnold captured model Mila van Eeten in a reportage-style campaign of glamour and surveillance. Shot from a variety of distances, angles, and focal points, the images make a voyeur of the viewer, following van Eeten as she moves through a cinematic landscape that recalls the New York of Fatal Attraction and A Perfect Murder. KHAITE x Oliver Peoples sunglasses are featured along with elements of the KHAITE Fall/Winter 2023 ready-to-wear collection to propose a new balance of power and pleasure—seen and unseen.
The expanded collection will be available through khaite.com and the KHAITE flagship store in New York City at 165 Mercer Street, as well as through oliverpeoples.com and Oliver Peoples boutiques worldwide.