CAMPAIGN | CRAFTSMANSHIP | COLLABORATION
10 Min Reading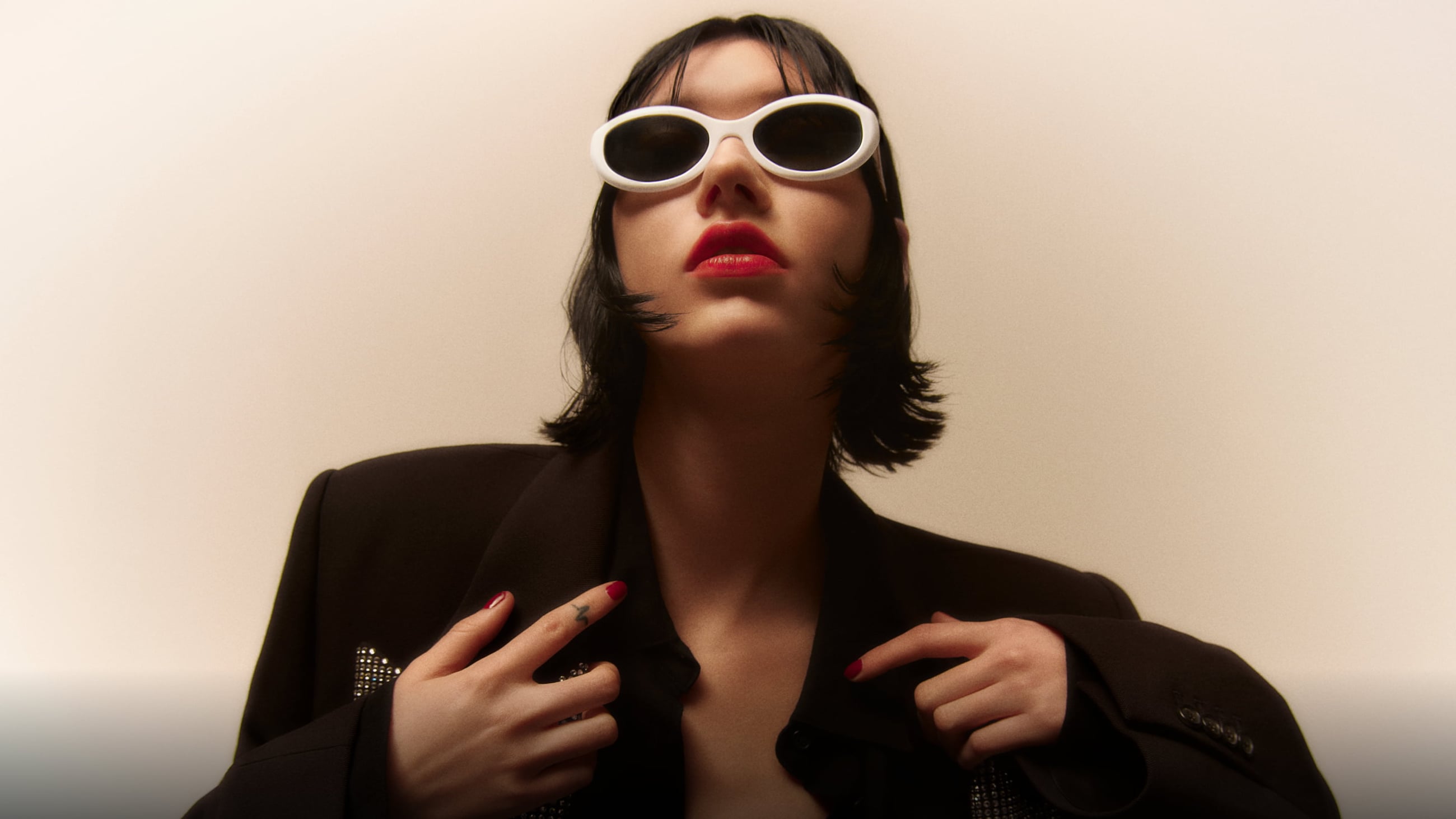 Oliver Peoples and KHAITE: Nuances of Form and Color
Vintage forms are reimagined through a shared dedication to distinctive yet enduring style, exquisite materials, and unparalleled craftsmanship in a collection of sunglasses that expresses the signature sensuality and ease of KHAITE.
Shaped by formative encounters, cultural touchstones, and secret desires, KHAITE's point of view comes to life through womenswear and accessories that find confidence in contrast. Each piece proposes a fresh balance of opposing elements—masculine and feminine, strength and softness, structure and fluidity—while embodying a signature sensuality and ease.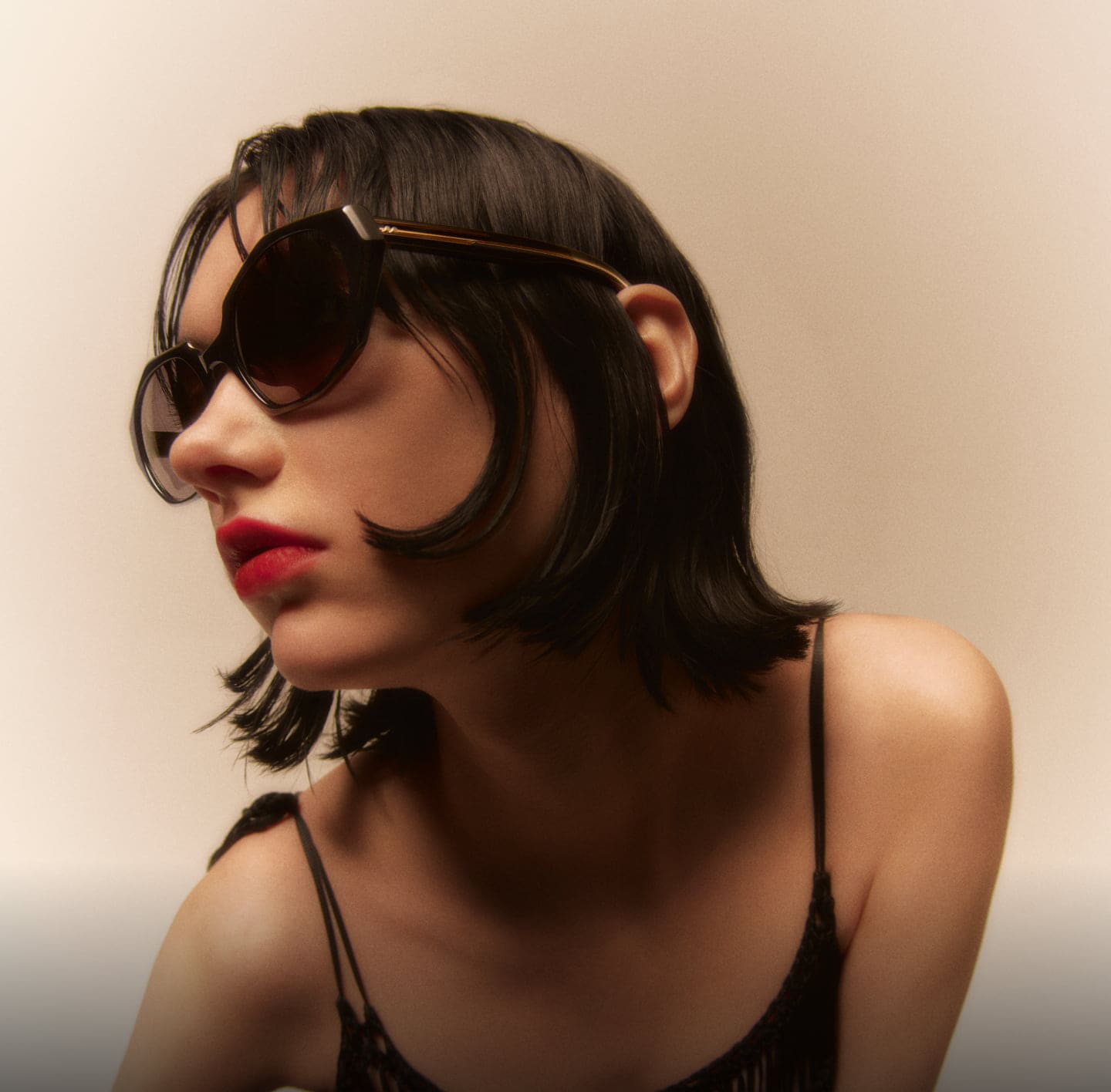 1971C found in Black + Grey Nylon.
Founded in 2016 by creative director Catherine Holstein and based in New York, KHAITE evolves with each season, building upon a foundation of robust yet polished items distinguished by exceptional materials, exquisite craftsmanship, and subtle yet striking details. Holstein was named 2022 Womenswear Designer of the Year by the Council of Fashion Designers of America.

"Each season, KHAITE presents a woman, and Oliver Peoples sunglasses have helped us to bring that woman to life on the runway for several years now. This collection brings a new dimension to that relationship," says Catherine Holstein, founder and creative director of KHAITE. "We've infused our point of view through transformative details—nuances of form, fit, and color that make each pair uniquely KHAITE—all made possible by the exceptional materials and fabrication of Oliver Peoples. It's a true collaboration."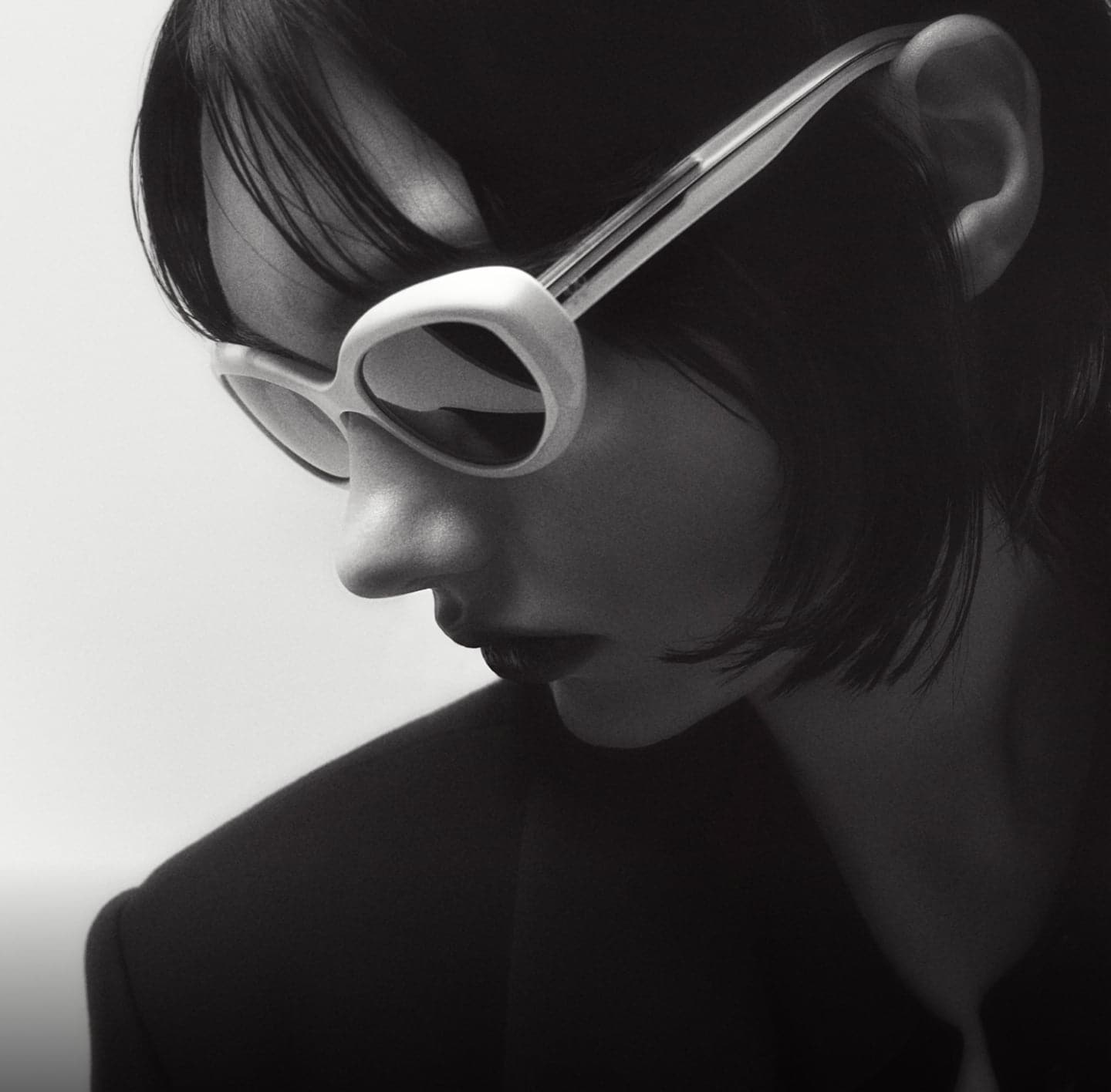 The details of 1969C shown in White + Carbon Grey Glass.
"We are thrilled to collaborate with KHAITE. The designs and vision of Catherine Holstein exemplify the best in modern, elevated classics," says Rocco Basilico, CEO of Oliver Peoples. "Oliver Peoples has always been recognizable for a timeless aesthetic that champions craftsmanship above logos and trends. Both brands found a commonality in honoring style that will always be relevant."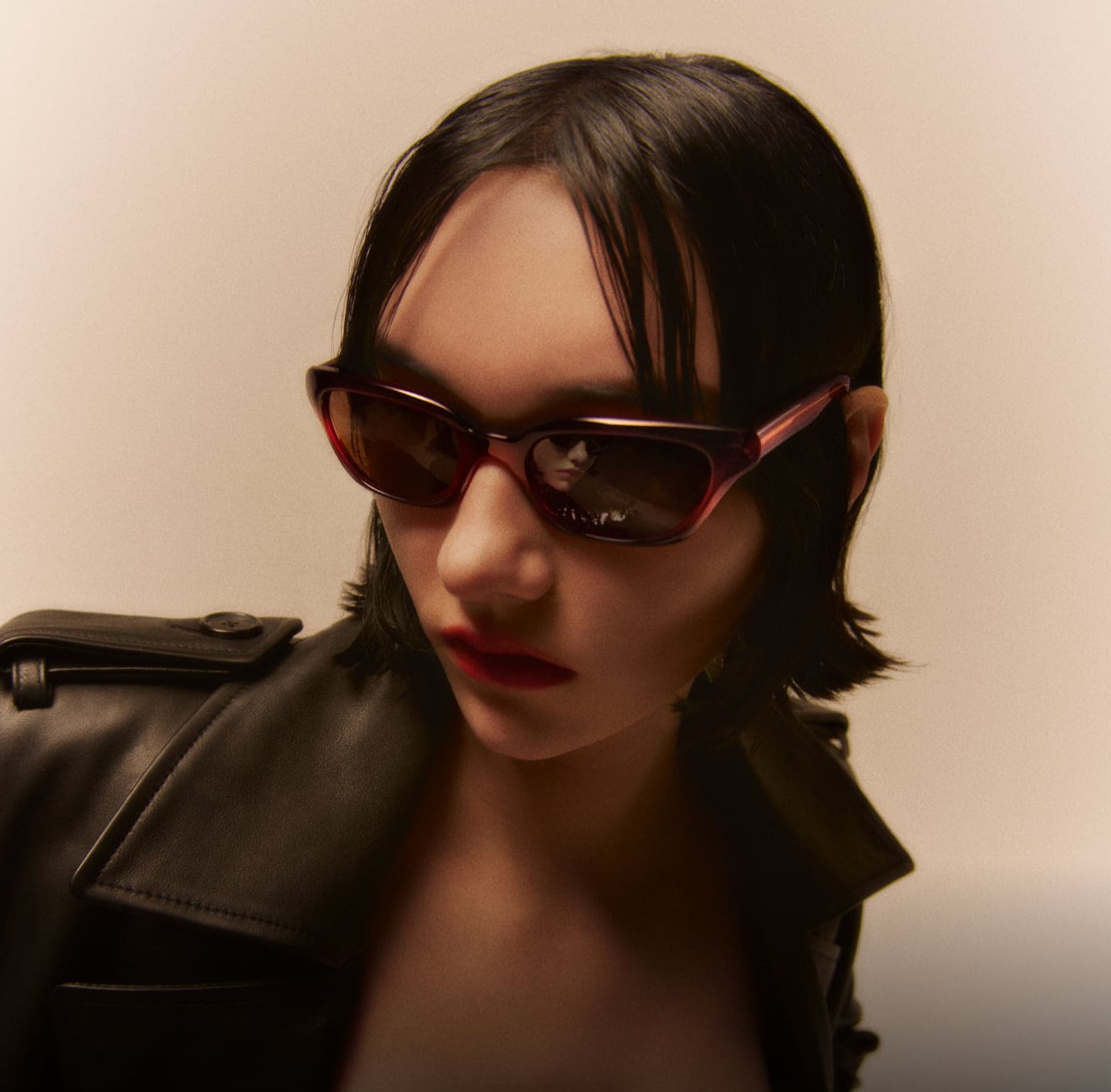 1983C shown in Bordeaux Bark + True Brown Glass.
The collection introduces three frame styles, all handcrafted in Italy:
The 1969C: Refined glamour in a stylized oval silhouette with a round-cut profile.
The 1971C: Intrigue from all angles in a striking silhouette that combines lines and curves.
The 1983C: Decisive simplicity in a sleek silhouette defined by dramatic lines.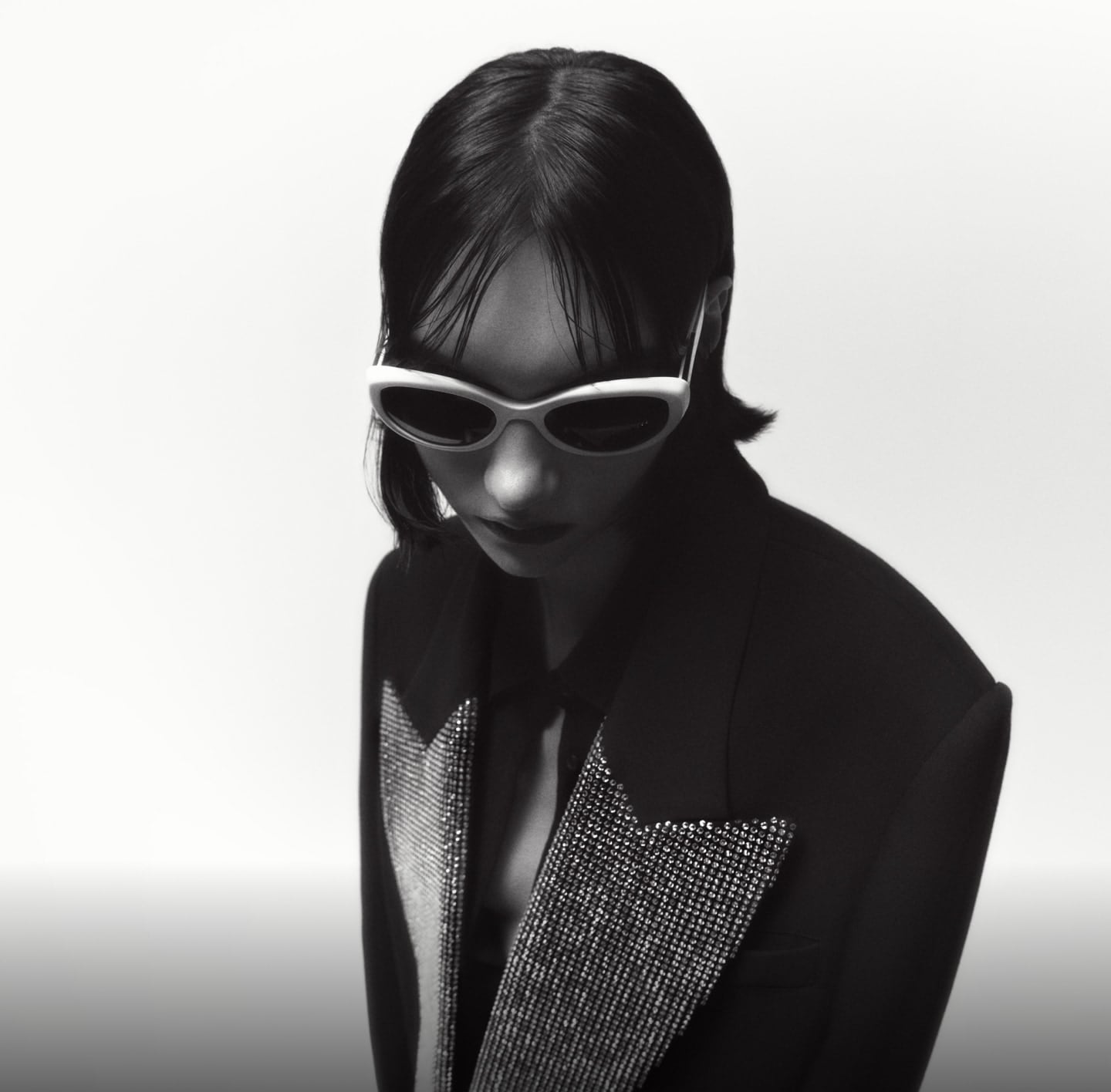 1969C seen in Black + Carbon Grey Glass.
Details dedicated to the collaboration are instantly recognizable along the temples, where a first-of-its-kind double embedding process exposes custom corewire inspired by the streamlined hardware of KHAITE handbags. Tipped with alternating Oliver Peoples and KHAITE logos, the temples also feature dual pins: functional elements that enhance the strength and flexibility of the frames.

Each style debuts in five color combinations. Versatile neutral hues of black, brown, and buff are joined by statement hues like optic white and translucent red—a vibrant lipstick shade that is reprised in the collection's signature case, which is included along with a drawstring pouch that doubles as a lens cloth.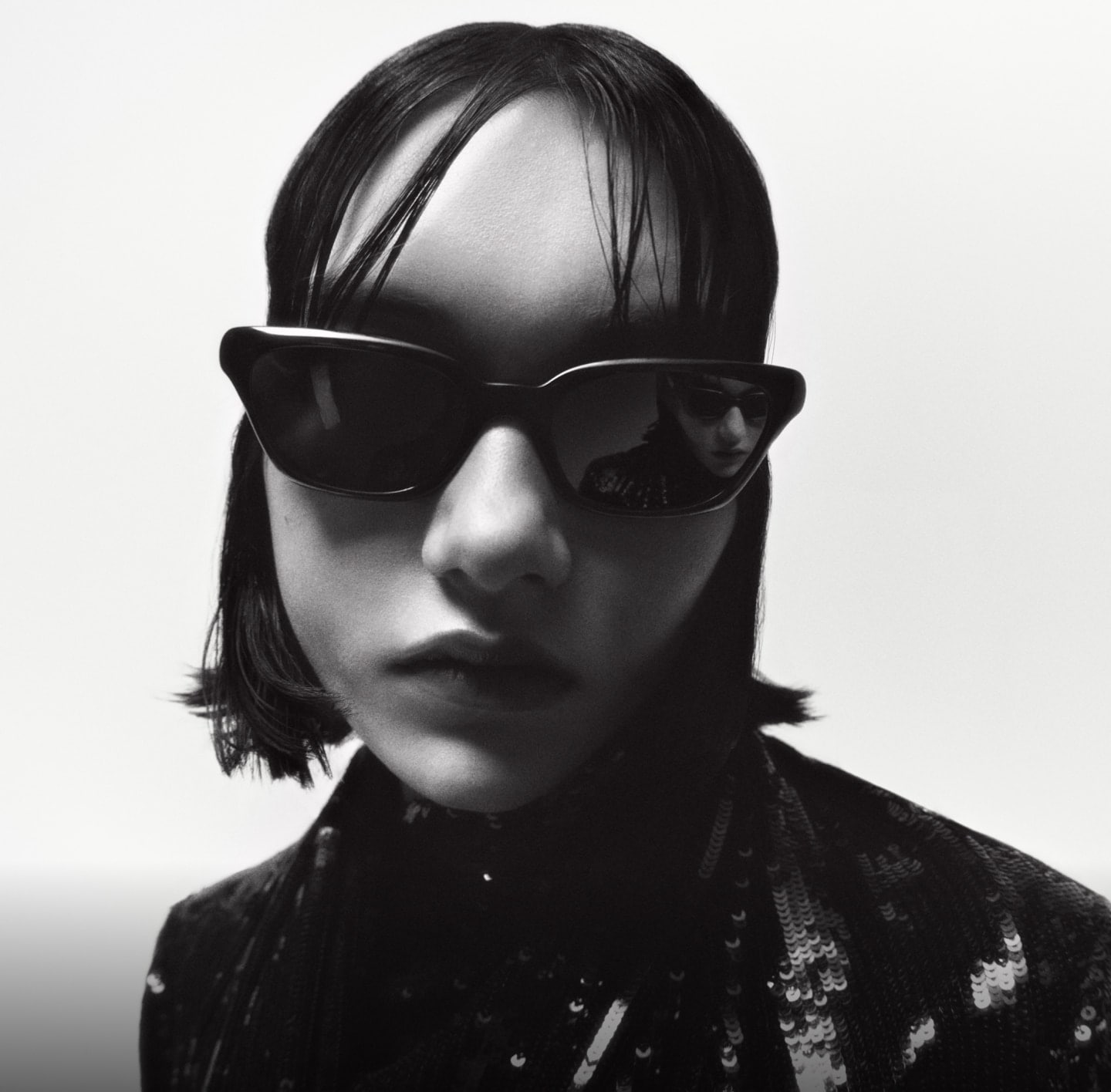 1983C in Black + Carbon Grey Glass.
The collaboration between Oliver Peoples and KHAITE is brought to life by fashion photographer, Hanna Tveite with international model muse Steinberg, and creative directed by Catherine Holstein.

The concept captures the KHAITE worldview through the lenses of Oliver Peoples. Embodying contradiction, mystery, subconscious and alter-ego, the light and the dark. It's an urge and an exploration towards wild shadow selves and upended visions. Sunglasses, too, alter visions. An instant disguise, a dimmed world, a hide-out in plain sight, glasses offer a quick dip into the netherworlds always seething beneath daily life.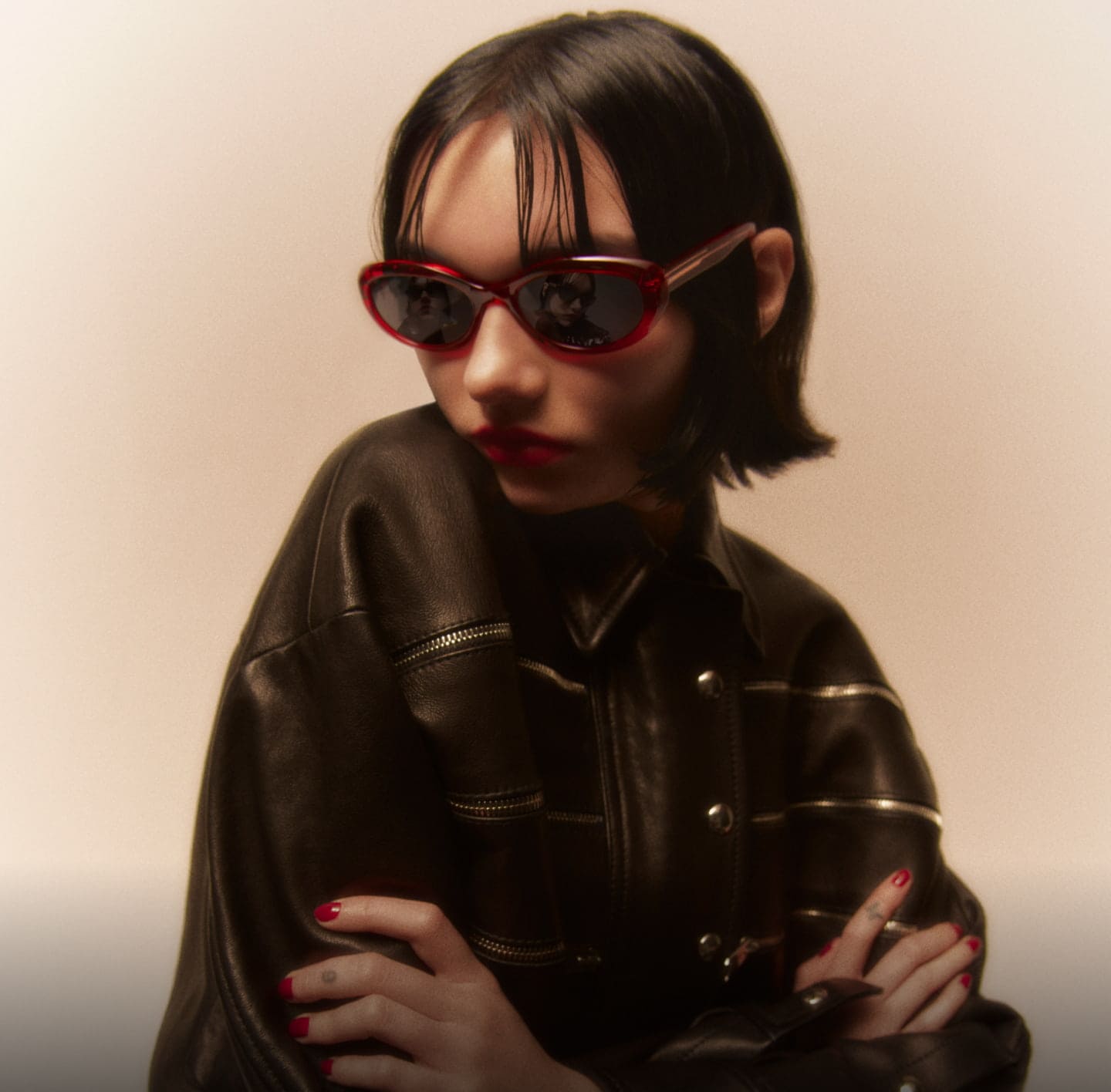 1969C in Translucent Red + Carbon Grey Glass.
The campaign plays with these dualities through optical illusions. Reflections in the lenses mirror the explorations of our own identities, the ways of seeing oneself and others.

Who are we when we're seeing? What are we when we're being seen?

If eyes are the windows to the soul, sunglasses are the Venetian blinds.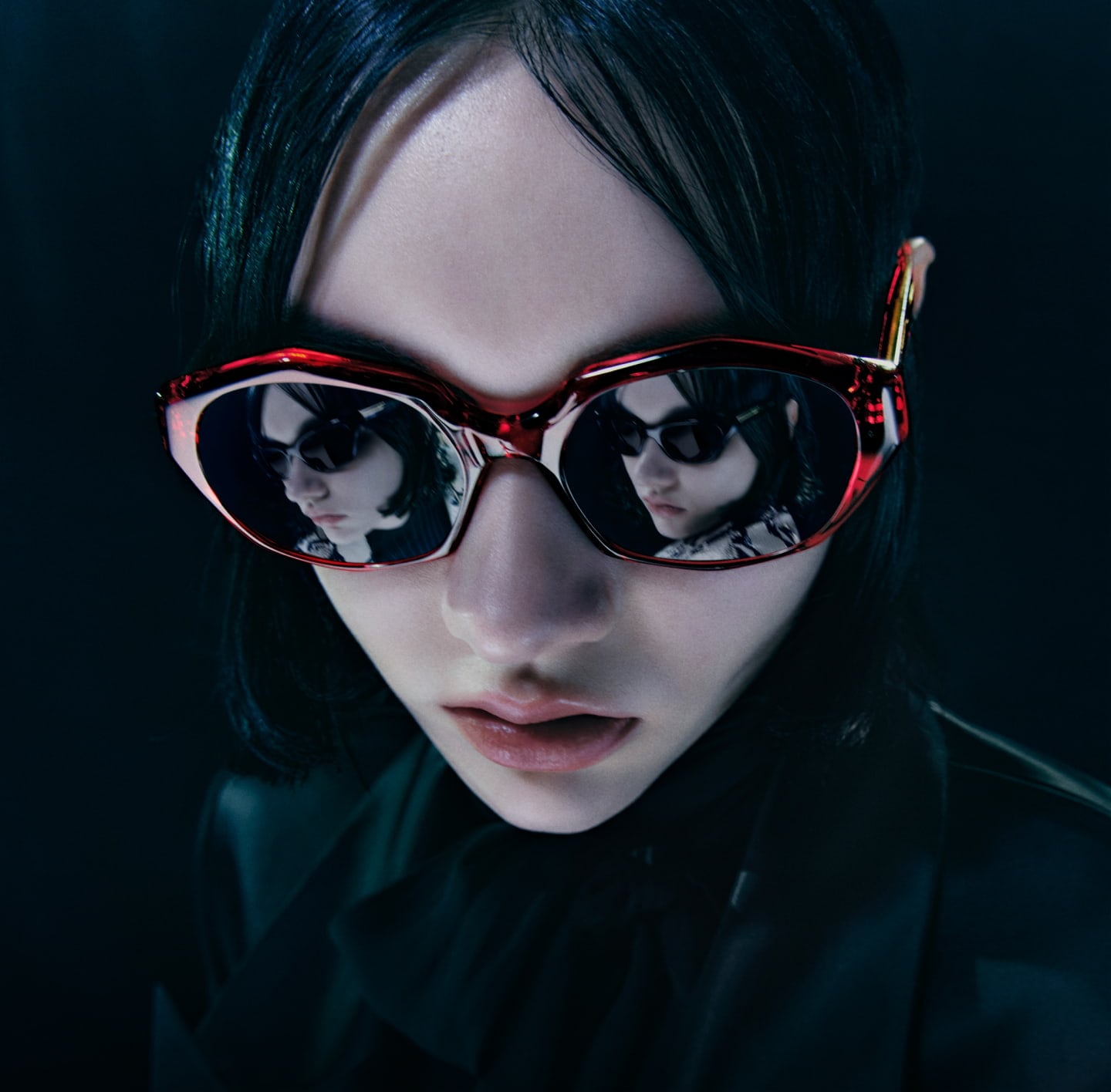 1971C found in Translucent Red + Carbon Grey Glass.