PRODUCT DNA
Inspired by Andy Warhol, this iconic sunglass is a bold, intellectual design offering timeless style
PRESCRIPTION DETAILS
Sphere:

to

Cylinder:

to

Axes:

Any

ADD:

to

view more

Normally you find this table on your prescription:

| Rx | Sphere (SPH) | Cylinder (CYL) | Axis | Add |
| --- | --- | --- | --- | --- |
| O.D. | to | to | Any | to |
| O.S. | to | to | Any | to |
{"hasSingleSKU":false,"catalogEntryTypeCode":"ProductBean","parentCatalogGroupID":["3074457345616683318_3074457345616686168","3074457345616683368_3074457345616714204","3074457345616683368_3074457345616714205","3074457345616683368_3074457345616714207","3074457345616683368_3074457345616714212","3074457345616684418_3074457345616714204","3074457345616684418_3074457345616714205","3074457345616684418_3074457345616714207","3074457345616684418_3074457345616714212","3074457345616684918_3074457345616714204","3074457345616684918_3074457345616714205","3074457345616684918_3074457345616714207","3074457345616684918_3074457345616714212"],"price_USD":"380.0","uniqueID":"3074457345616687260","sKUs":[{"hasSingleSKU":false,"catalogEntryTypeCode":"ItemBean","parentCatalogGroupID":["3074457345616683318_3074457345616686168","3074457345616683368_3074457345616714204","3074457345616683368_3074457345616714205","3074457345616683368_3074457345616714207","3074457345616683368_3074457345616714212","3074457345616684418_3074457345616714204","3074457345616684418_3074457345616714205","3074457345616684418_3074457345616714207","3074457345616684418_3074457345616714212","3074457345616684918_3074457345616714204","3074457345616684918_3074457345616714205","3074457345616684918_3074457345616714207","3074457345616684918_3074457345616714212"],"uniqueID":"3074457345616687911","resourceId":"http:\/\/lux-prdlv-src01.lux-ecomm.net:3737\/search\/resources\/store\/715839034\/productview\/byId\/3074457345616687911","price":[{"description":"L","value":"","usage":"Display","currency":"USD"},{"description":"O","value":"","usage":"Offer","currency":"USD"}],"thumbnail":"https:\/\/assets.oliverpeoples.com\/is\/image\/OliverPeoples\/827934401877__001.png?impolicy=OV_OpPlp","mfPartNumber_ntk":"0OV5036S","manufacturer":"Oliver Peoples","name":"Sheldrake Sun","buyable":"true","storeID":"715838934","attributes":[{"storeDisplay":false,"values":[{"sequence":"0","value":"15805247","uniqueID":"7741124012286198265","unitOfMeasure":"","unitID":"","identifier":"15805247"}],"sequence":"10000","name":"Grid","usage":"Descriptive","uniqueID":"7741124012283591836","displayable":false,"comparable":true,"identifier":"GRID","searchable":false,"facetable":false},{"storeDisplay":false,"values":[{"sequence":"0","value":"0ov5036s15805247","uniqueID":"7741124012286198266","unitOfMeasure":"","unitID":"","identifier":"0ov5036s15805247"}],"sequence":"10000","name":"SKU","usage":"Descriptive","uniqueID":"7741124012283391835","displayable":false,"comparable":true,"identifier":"SKU","searchable":false,"facetable":false},{"storeDisplay":false,"values":[{"sequence":"0","value":"4722","uniqueID":"7741124012286207216","unitOfMeasure":"","unitID":"","identifier":"4722"}],"sequence":"10000","name":"Lens bridge","usage":"Descriptive","uniqueID":"7741124012283379862","displayable":false,"comparable":true,"identifier":"LENS_BRIDGE","searchable":false,"facetable":false},{"storeDisplay":false,"values":[{"sequence":"2","value":"OV5036S 158052 47-22","uniqueID":"7741124012283437703","unitOfMeasure":"","unitID":"","identifier":"OV5036S 158052 47-22"}],"sequence":"10000","name":"Displaysku","usage":"Descriptive","uniqueID":"7741124012283379878","displayable":false,"comparable":true,"identifier":"DISPLAYSKU","searchable":false,"facetable":false},{"storeDisplay":false,"values":[{"sequence":"0","value":"0","uniqueID":"7741124012283379037","unitOfMeasure":"","unitID":"","identifier":"145"}],"sequence":"10000","name":"Temple length","usage":"Descriptive","uniqueID":"7741124012283379863","displayable":false,"comparable":true,"identifier":"TEMPLE_LENGTH","searchable":false,"facetable":false},{"storeDisplay":false,"values":[{"sequence":"3","value":"38.8","uniqueID":"7741124012283382115","unitOfMeasure":"","unitID":"","identifier":"38.8"}],"sequence":"10000","name":"Lensheight","usage":"Descriptive","uniqueID":"7741124012283379885","displayable":false,"comparable":true,"identifier":"LENSHEIGHT","searchable":false,"facetable":false},{"storeDisplay":false,"values":[{"sequence":"0","value":"Small","uniqueID":"7741124012283378441","unitOfMeasure":"","unitID":"","identifier":"Small"}],"sequence":"10000","name":"Size","usage":"Defining","uniqueID":"7741124012283379859","displayable":true,"comparable":true,"identifier":"MODEL_SIZE_DISPLAY","searchable":false,"facetable":false},{"storeDisplay":false,"values":[{"sequence":"0","value":"46.7","uniqueID":"7741124012286198272","unitOfMeasure":"","unitID":"","identifier":"46.7"}],"sequence":"10000","name":"LENS_WIDTH","usage":"Descriptive","uniqueID":"7741124012285060340","displayable":false,"comparable":false,"identifier":"LENS_WIDTH","searchable":true,"facetable":false},{"storeDisplay":false,"values":[{"sequence":"0","value":"22","uniqueID":"7741124012286202599","unitOfMeasure":"","unitID":"","identifier":"22"}],"sequence":"10000","name":"BRIDGE","usage":"Descriptive","uniqueID":"7741124012285060347","displayable":false,"comparable":true,"identifier":"BRIDGE","searchable":true,"facetable":false},{"storeDisplay":false,"values":[{"sequence":"0","value":"50.7","uniqueID":"7741124012286197171","unitOfMeasure":"","unitID":"","identifier":"50.7"}],"sequence":"10000","name":"Seg height","usage":"Descriptive","uniqueID":"7741124012283591335","displayable":false,"comparable":true,"identifier":"SEG_HEIGHT","searchable":false,"facetable":false},{"storeDisplay":false,"values":[{"sequence":"1","value":"47","uniqueID":"7741124012283378426","unitOfMeasure":"","unitID":"","identifier":"47"}],"sequence":"10000","name":"Model size","usage":"Descriptive","uniqueID":"7741124012283379858","displayable":false,"comparable":true,"identifier":"MODEL_SIZE","searchable":false,"facetable":false},{"storeDisplay":false,"values":[{"sequence":"0","value":"124","uniqueID":"7741124012286195068","unitOfMeasure":"","unitID":"","identifier":"124"}],"sequence":"10000","name":"HINGE_DISTANCE","usage":"Descriptive","uniqueID":"7741124012285060349","displayable":false,"comparable":false,"identifier":"HINGE_DISTANCE","searchable":true,"facetable":false},{"storeDisplay":false,"values":[{"sequence":"1","value":"150","uniqueID":"7741124012284934126","unitOfMeasure":"","unitID":"","identifier":"150"}],"sequence":"10000","name":"Grossweight","usage":"Descriptive","uniqueID":"7741124012283379861","displayable":false,"comparable":true,"identifier":"GROSSWEIGHT","searchable":false,"facetable":false}],"partNumber":"827934401877"},{"hasSingleSKU":false,"catalogEntryTypeCode":"ItemBean","parentCatalogGroupID":["3074457345616683318_3074457345616686168","3074457345616683368_3074457345616714204","3074457345616683368_3074457345616714205","3074457345616683368_3074457345616714207","3074457345616683368_3074457345616714212","3074457345616684418_3074457345616714204","3074457345616684418_3074457345616714205","3074457345616684418_3074457345616714207","3074457345616684418_3074457345616714212","3074457345616684918_3074457345616714204","3074457345616684918_3074457345616714205","3074457345616684918_3074457345616714207","3074457345616684918_3074457345616714212"],"uniqueID":"3074457345616751788","resourceId":"http:\/\/lux-prdlv-src01.lux-ecomm.net:3737\/search\/resources\/store\/715839034\/productview\/byId\/3074457345616751788","price":[{"description":"L","value":"","usage":"Display","currency":"USD"},{"description":"O","value":"","usage":"Offer","currency":"USD"}],"thumbnail":"https:\/\/assets.oliverpeoples.com\/is\/image\/OliverPeoples\/827934434974__001.png?impolicy=OV_OpPlp","mfPartNumber_ntk":"0OV5036S","manufacturer":"Oliver Peoples","name":"Sheldrake Sun","buyable":"true","storeID":"715838934","attributes":[{"storeDisplay":false,"values":[{"sequence":"1","value":"150","uniqueID":"7741124012284934126","unitOfMeasure":"","unitID":"","identifier":"150"}],"sequence":"10000","name":"Grossweight","usage":"Descriptive","uniqueID":"7741124012283379861","displayable":false,"comparable":true,"identifier":"GROSSWEIGHT","searchable":false,"facetable":false},{"storeDisplay":false,"values":[{"sequence":"0","value":"0ov5036s15805249","uniqueID":"7741124012286201102","unitOfMeasure":"","unitID":"","identifier":"0ov5036s15805249"}],"sequence":"10000","name":"SKU","usage":"Descriptive","uniqueID":"7741124012283391835","displayable":false,"comparable":true,"identifier":"SKU","searchable":false,"facetable":false},{"storeDisplay":false,"values":[{"sequence":"0","value":"4922","uniqueID":"7741124012286198817","unitOfMeasure":"","unitID":"","identifier":"4922"}],"sequence":"10000","name":"Lens bridge","usage":"Descriptive","uniqueID":"7741124012283379862","displayable":false,"comparable":true,"identifier":"LENS_BRIDGE","searchable":false,"facetable":false},{"storeDisplay":false,"values":[{"sequence":"1","value":"49","uniqueID":"7741124012283378428","unitOfMeasure":"","unitID":"","identifier":"49"}],"sequence":"10000","name":"Model size","usage":"Descriptive","uniqueID":"7741124012283379858","displayable":false,"comparable":true,"identifier":"MODEL_SIZE","searchable":false,"facetable":false},{"storeDisplay":false,"values":[{"sequence":"0","value":"22","uniqueID":"7741124012286202599","unitOfMeasure":"","unitID":"","identifier":"22"}],"sequence":"10000","name":"BRIDGE","usage":"Descriptive","uniqueID":"7741124012285060347","displayable":false,"comparable":true,"identifier":"BRIDGE","searchable":true,"facetable":false},{"storeDisplay":false,"values":[{"sequence":"0","value":"0","uniqueID":"7741124012283379037","unitOfMeasure":"","unitID":"","identifier":"145"}],"sequence":"10000","name":"Temple length","usage":"Descriptive","uniqueID":"7741124012283379863","displayable":false,"comparable":true,"identifier":"TEMPLE_LENGTH","searchable":false,"facetable":false},{"storeDisplay":false,"values":[{"sequence":"0","value":"Standard","uniqueID":"7741124012283378442","unitOfMeasure":"","unitID":"","identifier":"Standard"}],"sequence":"10000","name":"Size","usage":"Defining","uniqueID":"7741124012283379859","displayable":true,"comparable":true,"identifier":"MODEL_SIZE_DISPLAY","searchable":false,"facetable":false},{"storeDisplay":false,"values":[{"sequence":"0","value":"52.5","uniqueID":"7741124012286201120","unitOfMeasure":"","unitID":"","identifier":"52.5"}],"sequence":"10000","name":"Seg height","usage":"Descriptive","uniqueID":"7741124012283591335","displayable":false,"comparable":true,"identifier":"SEG_HEIGHT","searchable":false,"facetable":false},{"storeDisplay":false,"values":[{"sequence":"1","value":"OV5036S 158052 49-22","uniqueID":"7741124012284933545","unitOfMeasure":"","unitID":"","identifier":"OV5036S 158052 49-22"}],"sequence":"10000","name":"Displaysku","usage":"Descriptive","uniqueID":"7741124012283379878","displayable":false,"comparable":true,"identifier":"DISPLAYSKU","searchable":false,"facetable":false},{"storeDisplay":false,"values":[{"sequence":"0","value":"15805249","uniqueID":"7741124012286201110","unitOfMeasure":"","unitID":"","identifier":"15805249"}],"sequence":"10000","name":"Grid","usage":"Descriptive","uniqueID":"7741124012283591836","displayable":false,"comparable":true,"identifier":"GRID","searchable":false,"facetable":false},{"storeDisplay":false,"values":[{"sequence":"0","value":"49.0","uniqueID":"7741124012286198890","unitOfMeasure":"","unitID":"","identifier":"49.0"}],"sequence":"10000","name":"LENS_WIDTH","usage":"Descriptive","uniqueID":"7741124012285060340","displayable":false,"comparable":false,"identifier":"LENS_WIDTH","searchable":true,"facetable":false},{"storeDisplay":false,"values":[{"sequence":"0","value":"128","uniqueID":"7741124012286434069","unitOfMeasure":"","unitID":"","identifier":"128"}],"sequence":"10000","name":"HINGE_DISTANCE","usage":"Descriptive","uniqueID":"7741124012285060349","displayable":false,"comparable":false,"identifier":"HINGE_DISTANCE","searchable":true,"facetable":false},{"storeDisplay":false,"values":[{"sequence":"2","value":"40.7","uniqueID":"7741124012283382097","unitOfMeasure":"","unitID":"","identifier":"40.7"}],"sequence":"10000","name":"Lensheight","usage":"Descriptive","uniqueID":"7741124012283379885","displayable":false,"comparable":true,"identifier":"LENSHEIGHT","searchable":false,"facetable":false}],"partNumber":"827934434974"}],"merchandisingAssociations":[{"hasSingleSKU":false,"catalogEntryTypeCode":"ProductBean","associationType":"REPLACEMENT","parentCatalogGroupID":["3074457345616683318_3074457345616686168","3074457345616683368_3074457345616714204","3074457345616683368_3074457345616714205","3074457345616683368_3074457345616714207","3074457345616683368_3074457345616714212","3074457345616684418_3074457345616714204","3074457345616684418_3074457345616714205","3074457345616684418_3074457345616714207","3074457345616684418_3074457345616714212","3074457345616684918_3074457345616714204","3074457345616684918_3074457345616714205","3074457345616684918_3074457345616714207","3074457345616684918_3074457345616714212"],"price_USD":"420.0","uniqueID":"3074457345616692715","sKUs":[{"hasSingleSKU":false,"catalogEntryTypeCode":"ItemBean","parentCatalogGroupID":["3074457345616683318_3074457345616686168","3074457345616683368_3074457345616714204","3074457345616683368_3074457345616714205","3074457345616683368_3074457345616714207","3074457345616683368_3074457345616714212","3074457345616684418_3074457345616714204","3074457345616684418_3074457345616714205","3074457345616684418_3074457345616714207","3074457345616684418_3074457345616714212","3074457345616684918_3074457345616714204","3074457345616684918_3074457345616714205","3074457345616684918_3074457345616714207","3074457345616684918_3074457345616714212"],"uniqueID":"3074457345616693217","resourceId":"http:\/\/lux-prdlv-src01.lux-ecomm.net:3737\/search\/resources\/store\/715839034\/productview\/byId\/3074457345616693217","price":[{"description":"L","value":"","usage":"Display","currency":"USD"},{"description":"O","value":"","usage":"Offer","currency":"USD"}],"thumbnail":"https:\/\/assets.oliverpeoples.com\/is\/image\/OliverPeoples\/827934423831__001.png?impolicy=OV_OpPlp","mfPartNumber_ntk":"0OV5036S","manufacturer":"Oliver Peoples","name":"Sheldrake Sun","buyable":"true","storeID":"715838934","attributes":[{"storeDisplay":false,"values":[{"sequence":"0","value":"1132R847","uniqueID":"7741124012286202085","unitOfMeasure":"","unitID":"","identifier":"1132R847"}],"sequence":"10000","name":"Grid","usage":"Descriptive","uniqueID":"7741124012283591836","displayable":false,"comparable":true,"identifier":"GRID","searchable":false,"facetable":false},{"storeDisplay":false,"values":[{"sequence":"3","value":"OV5036S 1132R8 47-22","uniqueID":"7741124012284933411","unitOfMeasure":"","unitID":"","identifier":"OV5036S 1132R8 47-22"}],"sequence":"10000","name":"Displaysku","usage":"Descriptive","uniqueID":"7741124012283379878","displayable":false,"comparable":true,"identifier":"DISPLAYSKU","searchable":false,"facetable":false},{"storeDisplay":false,"values":[{"sequence":"1","value":"47","uniqueID":"7741124012283378426","unitOfMeasure":"","unitID":"","identifier":"47"}],"sequence":"10000","name":"Model size","usage":"Descriptive","uniqueID":"7741124012283379858","displayable":false,"comparable":true,"identifier":"MODEL_SIZE","searchable":false,"facetable":false},{"storeDisplay":false,"values":[{"sequence":"1","value":"150","uniqueID":"7741124012284934126","unitOfMeasure":"","unitID":"","identifier":"150"}],"sequence":"10000","name":"Grossweight","usage":"Descriptive","uniqueID":"7741124012283379861","displayable":false,"comparable":true,"identifier":"GROSSWEIGHT","searchable":false,"facetable":false},{"storeDisplay":false,"values":[{"sequence":"0","value":"0","uniqueID":"7741124012283379037","unitOfMeasure":"","unitID":"","identifier":"145"}],"sequence":"10000","name":"Temple length","usage":"Descriptive","uniqueID":"7741124012283379863","displayable":false,"comparable":true,"identifier":"TEMPLE_LENGTH","searchable":false,"facetable":false},{"storeDisplay":false,"values":[{"sequence":"0","value":"22","uniqueID":"7741124012286202599","unitOfMeasure":"","unitID":"","identifier":"22"}],"sequence":"10000","name":"BRIDGE","usage":"Descriptive","uniqueID":"7741124012285060347","displayable":false,"comparable":true,"identifier":"BRIDGE","searchable":true,"facetable":false},{"storeDisplay":false,"values":[{"sequence":"0","value":"Standard","uniqueID":"7741124012283378442","unitOfMeasure":"","unitID":"","identifier":"Standard"}],"sequence":"10000","name":"Size","usage":"Defining","uniqueID":"7741124012283379859","displayable":true,"comparable":true,"identifier":"MODEL_SIZE_DISPLAY","searchable":false,"facetable":false},{"storeDisplay":false,"values":[{"sequence":"0","value":"50.7","uniqueID":"7741124012286197171","unitOfMeasure":"","unitID":"","identifier":"50.7"}],"sequence":"10000","name":"Seg height","usage":"Descriptive","uniqueID":"7741124012283591335","displayable":false,"comparable":true,"identifier":"SEG_HEIGHT","searchable":false,"facetable":false},{"storeDisplay":false,"values":[{"sequence":"3","value":"145","uniqueID":"7741124012284113899","unitOfMeasure":"","unitID":"","identifier":"145"}],"sequence":"10000","name":"Lensheight","usage":"Descriptive","uniqueID":"7741124012283379885","displayable":false,"comparable":true,"identifier":"LENSHEIGHT","searchable":false,"facetable":false},{"storeDisplay":false,"values":[{"sequence":"0","value":"46.7","uniqueID":"7741124012286198272","unitOfMeasure":"","unitID":"","identifier":"46.7"}],"sequence":"10000","name":"LENS_WIDTH","usage":"Descriptive","uniqueID":"7741124012285060340","displayable":false,"comparable":false,"identifier":"LENS_WIDTH","searchable":true,"facetable":false},{"storeDisplay":false,"values":[{"sequence":"0","value":"4722","uniqueID":"7741124012286207216","unitOfMeasure":"","unitID":"","identifier":"4722"}],"sequence":"10000","name":"Lens bridge","usage":"Descriptive","uniqueID":"7741124012283379862","displayable":false,"comparable":true,"identifier":"LENS_BRIDGE","searchable":false,"facetable":false},{"storeDisplay":false,"values":[{"sequence":"0","value":"124","uniqueID":"7741124012286195068","unitOfMeasure":"","unitID":"","identifier":"124"}],"sequence":"10000","name":"HINGE_DISTANCE","usage":"Descriptive","uniqueID":"7741124012285060349","displayable":false,"comparable":false,"identifier":"HINGE_DISTANCE","searchable":true,"facetable":false},{"storeDisplay":false,"values":[{"sequence":"0","value":"0ov5036s1132r847","uniqueID":"7741124012286198705","unitOfMeasure":"","unitID":"","identifier":"0ov5036s1132r847"}],"sequence":"10000","name":"SKU","usage":"Descriptive","uniqueID":"7741124012283391835","displayable":false,"comparable":true,"identifier":"SKU","searchable":false,"facetable":false}],"partNumber":"827934423831"},{"hasSingleSKU":false,"catalogEntryTypeCode":"ItemBean","parentCatalogGroupID":["3074457345616683318_3074457345616686168","3074457345616683368_3074457345616714204","3074457345616683368_3074457345616714205","3074457345616683368_3074457345616714207","3074457345616683368_3074457345616714212","3074457345616684418_3074457345616714204","3074457345616684418_3074457345616714205","3074457345616684418_3074457345616714207","3074457345616684418_3074457345616714212","3074457345616684918_3074457345616714204","3074457345616684918_3074457345616714205","3074457345616684918_3074457345616714207","3074457345616684918_3074457345616714212"],"uniqueID":"3074457345616751789","resourceId":"http:\/\/lux-prdlv-src01.lux-ecomm.net:3737\/search\/resources\/store\/715839034\/productview\/byId\/3074457345616751789","price":[{"description":"L","value":"","usage":"Display","currency":"USD"},{"description":"O","value":"","usage":"Offer","currency":"USD"}],"thumbnail":"https:\/\/assets.oliverpeoples.com\/is\/image\/OliverPeoples\/827934434981__001.png?impolicy=OV_OpPlp","mfPartNumber_ntk":"0OV5036S","manufacturer":"Oliver Peoples","name":"Sheldrake Sun","buyable":"true","storeID":"715838934","attributes":[{"storeDisplay":false,"values":[{"sequence":"0","value":"4922","uniqueID":"7741124012286198817","unitOfMeasure":"","unitID":"","identifier":"4922"}],"sequence":"10000","name":"Lens bridge","usage":"Descriptive","uniqueID":"7741124012283379862","displayable":false,"comparable":true,"identifier":"LENS_BRIDGE","searchable":false,"facetable":false},{"storeDisplay":false,"values":[{"sequence":"2","value":"40.7","uniqueID":"7741124012283382097","unitOfMeasure":"","unitID":"","identifier":"40.7"}],"sequence":"10000","name":"Lensheight","usage":"Descriptive","uniqueID":"7741124012283379885","displayable":false,"comparable":true,"identifier":"LENSHEIGHT","searchable":false,"facetable":false},{"storeDisplay":false,"values":[{"sequence":"0","value":"0ov5036s1132r849","uniqueID":"7741124012286201092","unitOfMeasure":"","unitID":"","identifier":"0ov5036s1132r849"}],"sequence":"10000","name":"SKU","usage":"Descriptive","uniqueID":"7741124012283391835","displayable":false,"comparable":true,"identifier":"SKU","searchable":false,"facetable":false},{"storeDisplay":false,"values":[{"sequence":"0","value":"49.0","uniqueID":"7741124012286198890","unitOfMeasure":"","unitID":"","identifier":"49.0"}],"sequence":"10000","name":"LENS_WIDTH","usage":"Descriptive","uniqueID":"7741124012285060340","displayable":false,"comparable":false,"identifier":"LENS_WIDTH","searchable":true,"facetable":false},{"storeDisplay":false,"values":[{"sequence":"0","value":"52.5","uniqueID":"7741124012286201120","unitOfMeasure":"","unitID":"","identifier":"52.5"}],"sequence":"10000","name":"Seg height","usage":"Descriptive","uniqueID":"7741124012283591335","displayable":false,"comparable":true,"identifier":"SEG_HEIGHT","searchable":false,"facetable":false},{"storeDisplay":false,"values":[{"sequence":"0","value":"22","uniqueID":"7741124012286202599","unitOfMeasure":"","unitID":"","identifier":"22"}],"sequence":"10000","name":"BRIDGE","usage":"Descriptive","uniqueID":"7741124012285060347","displayable":false,"comparable":true,"identifier":"BRIDGE","searchable":true,"facetable":false},{"storeDisplay":false,"values":[{"sequence":"0","value":"Large","uniqueID":"7741124012283378443","unitOfMeasure":"","unitID":"","identifier":"Large"}],"sequence":"10000","name":"Size","usage":"Defining","uniqueID":"7741124012283379859","displayable":true,"comparable":true,"identifier":"MODEL_SIZE_DISPLAY","searchable":false,"facetable":false},{"storeDisplay":false,"values":[{"sequence":"0","value":"1132R849","uniqueID":"7741124012286201097","unitOfMeasure":"","unitID":"","identifier":"1132R849"}],"sequence":"10000","name":"Grid","usage":"Descriptive","uniqueID":"7741124012283591836","displayable":false,"comparable":true,"identifier":"GRID","searchable":false,"facetable":false},{"storeDisplay":false,"values":[{"sequence":"1","value":"150","uniqueID":"7741124012284934126","unitOfMeasure":"","unitID":"","identifier":"150"}],"sequence":"10000","name":"Grossweight","usage":"Descriptive","uniqueID":"7741124012283379861","displayable":false,"comparable":true,"identifier":"GROSSWEIGHT","searchable":false,"facetable":false},{"storeDisplay":false,"values":[{"sequence":"3","value":"OV5036S 1132R8 49-22","uniqueID":"7741124012284933635","unitOfMeasure":"","unitID":"","identifier":"OV5036S 1132R8 49-22"}],"sequence":"10000","name":"Displaysku","usage":"Descriptive","uniqueID":"7741124012283379878","displayable":false,"comparable":true,"identifier":"DISPLAYSKU","searchable":false,"facetable":false},{"storeDisplay":false,"values":[{"sequence":"0","value":"0","uniqueID":"7741124012283379037","unitOfMeasure":"","unitID":"","identifier":"145"}],"sequence":"10000","name":"Temple length","usage":"Descriptive","uniqueID":"7741124012283379863","displayable":false,"comparable":true,"identifier":"TEMPLE_LENGTH","searchable":false,"facetable":false},{"storeDisplay":false,"values":[{"sequence":"0","value":"128","uniqueID":"7741124012286434069","unitOfMeasure":"","unitID":"","identifier":"128"}],"sequence":"10000","name":"HINGE_DISTANCE","usage":"Descriptive","uniqueID":"7741124012285060349","displayable":false,"comparable":false,"identifier":"HINGE_DISTANCE","searchable":true,"facetable":false},{"storeDisplay":false,"values":[{"sequence":"1","value":"49","uniqueID":"7741124012283378428","unitOfMeasure":"","unitID":"","identifier":"49"}],"sequence":"10000","name":"Model size","usage":"Descriptive","uniqueID":"7741124012283379858","displayable":false,"comparable":true,"identifier":"MODEL_SIZE","searchable":false,"facetable":false}],"partNumber":"827934434981"}],"resourceId":"http:\/\/lux-prdlv-src01.lux-ecomm.net:3737\/search\/resources\/store\/715839034\/productview\/byId\/3074457345616692715","price":[{"description":"L","value":"420.0","usage":"Display","currency":"USD"},{"description":"O","value":"","usage":"Offer","currency":"USD"}],"thumbnail":"https:\/\/assets.oliverpeoples.com\/is\/image\/OliverPeoples\/827934423831__001.png?impolicy=OV_OpPlp","mfPartNumber_ntk":"OV5036S MALE 002","manufacturer":"Oliver Peoples","name":"Sheldrake Sun","buyable":"true","quantity":1,"attributes":[{"storeDisplay":false,"values":[{"sequence":"0","value":"OV5036S","uniqueID":"7741124012283381230","unitOfMeasure":"","unitID":"","identifier":"OV5036S"}],"sequence":"0","name":"Model code display","associatedKeyword":"-","usage":"Descriptive","uniqueID":"7741124012283379873","displayable":true,"comparable":true,"identifier":"MODEL_CODE_DISPLAY","searchable":false,"facetable":false},{"storeDisplay":false,"values":[{"sequence":"0","value":"Workman Grey","uniqueID":"7741124012283377444","unitOfMeasure":"","unitID":"","identifier":"Workman Grey"}],"sequence":"1","name":"Front color","associatedKeyword":"-","usage":"Descriptive","uniqueID":"7741124012283379839","displayable":true,"comparable":true,"identifier":"FRONT_COLOR","searchable":false,"facetable":false},{"storeDisplay":false,"values":[{"sequence":"0","value":"Indigo Photochromic","uniqueID":"7741124012283507461","unitOfMeasure":"","unitID":"","identifier":"Indigo Photochromic"}],"sequence":"2","name":"Lens color","associatedKeyword":"-","usage":"Descriptive","uniqueID":"7741124012283379846","displayable":true,"comparable":true,"identifier":"LENS_COLOR","searchable":false,"facetable":false},{"storeDisplay":false,"values":[{"sequence":"0","value":"Classic","uniqueID":"7741124012283379043","unitOfMeasure":"","unitID":"","identifier":"Classic"}],"sequence":"3","name":"Lens treatment","associatedKeyword":"-","usage":"Descriptive","uniqueID":"7741124012283379864","displayable":false,"comparable":true,"identifier":"LENS_TREATMENT","searchable":false,"facetable":false},{"storeDisplay":false,"values":[{"sequence":"0","value":"Glass","uniqueID":"7741124012286177449","unitOfMeasure":"","unitID":"","identifier":"Glass"}],"sequence":"5","name":"Lens material","associatedKeyword":"-","usage":"Descriptive","uniqueID":"7741124012285060339","displayable":false,"comparable":false,"identifier":"LENS_MATERIAL","searchable":true,"facetable":true},{"storeDisplay":false,"values":[{"sequence":"0","value":"Acetate","uniqueID":"7741124012283377366","unitOfMeasure":"","unitID":"","identifier":"Acetate"}],"sequence":"6","name":"Frame material","associatedKeyword":"-","usage":"Descriptive","uniqueID":"7741124012283379837","displayable":true,"comparable":true,"identifier":"FRAMEMATERIAL","searchable":false,"facetable":false},{"storeDisplay":false,"values":[{"sequence":"1","value":"1","uniqueID":"7741124012284932835","unitOfMeasure":"","unitID":"","identifier":"1"}],"sequence":"8","name":"PLACEHOLDER_SIZE","associatedKeyword":"-","usage":"Descriptive","uniqueID":"7741124012284296836","displayable":false,"comparable":false,"identifier":"PLACEHOLDER_SIZE","searchable":false,"facetable":false},{"storeDisplay":false,"values":[{"sequence":"2848","value":"Italy","uniqueID":"7741124012284933862","unitOfMeasure":"","unitID":"","identifier":"Italy"}],"sequence":"10","name":"Made in","associatedKeyword":"-","usage":"Descriptive","uniqueID":"7741124012283379848","displayable":true,"comparable":true,"identifier":"MADEIN","searchable":false,"facetable":false},{"storeDisplay":false,"values":[{"sequence":"0","value":"True","uniqueID":"7741124012286181046","unitOfMeasure":"","unitID":"","identifier":"True"}],"sequence":"10000","name":"BESTSELLERS","associatedKeyword":"-","usage":"Descriptive","uniqueID":"7741124012285059837","displayable":false,"comparable":true,"identifier":"BESTSELLERS","searchable":true,"facetable":false},{"storeDisplay":false,"values":[{"sequence":"0","value":"Classic","uniqueID":"7741124012283379047","unitOfMeasure":"","unitID":"","identifier":"Classic"}],"sequence":"10000","name":"Lens type","associatedKeyword":"-","usage":"Descriptive","uniqueID":"7741124012283379865","displayable":false,"comparable":true,"identifier":"LENS_TREATMENT_FACET","searchable":true,"facetable":true},{"storeDisplay":false,"values":[{"sequence":"0","value":"Polished","uniqueID":"7741124012286177346","unitOfMeasure":"","unitID":"","identifier":"Polished"}],"sequence":"10000","name":"FINISHING","associatedKeyword":"-","usage":"Descriptive","uniqueID":"7741124012285060335","displayable":false,"comparable":true,"identifier":"FINISHING","searchable":true,"facetable":false},{"storeDisplay":false,"values":[{"sequence":"0","value":"False","uniqueID":"7741124012286328838","unitOfMeasure":"","unitID":"","identifier":"FALSE"}],"sequence":"10000","name":"New releases","associatedKeyword":"-","usage":"Descriptive","uniqueID":"7741124012283379849","displayable":false,"comparable":true,"identifier":"NEWRELEASES","searchable":true,"facetable":true},{"storeDisplay":false,"values":[{"sequence":"0","value":"Sheldrake Sun","uniqueID":"7741124012285468607","unitOfMeasure":"","unitID":"","identifier":"Sheldrake Sun"}],"sequence":"10000","name":"Modelname","associatedKeyword":"-","usage":"Descriptive","uniqueID":"7741124012283379853","displayable":false,"comparable":true,"identifier":"MODELNAME","searchable":true,"facetable":false},{"storeDisplay":false,"values":[{"sequence":"0","value":"Grey","uniqueID":"7741124012283378232","unitOfMeasure":"","unitID":"","identifier":"Grey"}],"sequence":"10000","name":"Temple color","associatedKeyword":"-","usage":"Descriptive","uniqueID":"7741124012283379855","displayable":false,"comparable":true,"identifier":"TEMPLE_COLOR_FACET","searchable":true,"facetable":false},{"storeDisplay":false,"values":[{"sequence":"0","value":"Grey","uniqueID":"7741124012283377728","unitOfMeasure":"","unitID":"","identifier":"Grey"}],"sequence":"10000","name":"Front inner color facet","associatedKeyword":"-","usage":"Descriptive","uniqueID":"7741124012283379842","displayable":false,"comparable":true,"identifier":"FRONT_INNER_COLOR_FACET","searchable":true,"facetable":false},{"storeDisplay":false,"values":[{"sequence":"0","value":"Workman Grey","uniqueID":"7741124012283377624","unitOfMeasure":"","unitID":"","identifier":"Workman Grey"}],"sequence":"10000","name":"Front inner color","associatedKeyword":"-","usage":"Descriptive","uniqueID":"7741124012283379841","displayable":false,"comparable":true,"identifier":"FRONT_INNER_COLOR","searchable":false,"facetable":false},{"storeDisplay":false,"values":[{"sequence":"0","value":"3F","uniqueID":"7741124012283381079","unitOfMeasure":"","unitID":"","identifier":"3F"}],"sequence":"10000","name":"Notainformativa","associatedKeyword":"-","usage":"Descriptive","uniqueID":"7741124012283379850","displayable":false,"comparable":true,"identifier":"NOTAINFORMATIVA","searchable":false,"facetable":false},{"storeDisplay":false,"values":[{"sequence":"0","value":"Man","uniqueID":"7741124012286488345","unitOfMeasure":"","unitID":"","identifier":"MALE"}],"sequence":"10000","name":"Gender","associatedKeyword":"-","usage":"Descriptive","uniqueID":"7741124012283379843","displayable":false,"comparable":true,"identifier":"GENDER","searchable":true,"facetable":true},{"storeDisplay":false,"values":[{"sequence":"0","value":"Workman Grey","uniqueID":"7741124012283378120","unitOfMeasure":"","unitID":"","identifier":"Workman Grey"}],"sequence":"10000","name":"Temple color","associatedKeyword":"-","usage":"Descriptive","uniqueID":"7741124012283379854","displayable":false,"comparable":true,"identifier":"TEMPLE_COLOR","searchable":false,"facetable":false},{"storeDisplay":false,"values":[{"sequence":"0","value":"Blue","uniqueID":"7741124012283377828","unitOfMeasure":"","unitID":"","identifier":"Blue"}],"sequence":"10000","name":"Lens color","associatedKeyword":"-","usage":"Descriptive","uniqueID":"7741124012283379845","displayable":false,"comparable":true,"identifier":"LENS_COLOR_FACET","searchable":true,"facetable":true},{"storeDisplay":false,"values":[{"sequence":"0","value":"Collections","uniqueID":"7741124012286177337","unitOfMeasure":"","unitID":"","identifier":"Collections"}],"sequence":"10000","name":"COLLECTION_TYPE","associatedKeyword":"-","usage":"Descriptive","uniqueID":"7741124012285060353","displayable":false,"comparable":false,"identifier":"COLLECTION_TYPE","searchable":true,"facetable":false},{"storeDisplay":false,"values":[{"sequence":"0","value":"True","uniqueID":"7741124012286431378","unitOfMeasure":"","unitID":"","identifier":"TRUE"}],"sequence":"10000","name":"Photochromic","associatedKeyword":"-","usage":"Descriptive","uniqueID":"7741124012285148835","displayable":false,"comparable":true,"identifier":"PHOTOCHROMIC","searchable":true,"facetable":true},{"storeDisplay":false,"values":[{"sequence":"1","value":"False","uniqueID":"7741124012284934128","unitOfMeasure":"","unitID":"","identifier":"False"}],"sequence":"10000","name":"ENGRAVINGELIGIBLE","associatedKeyword":"-","usage":"Descriptive","uniqueID":"7741124012284296835","displayable":false,"comparable":true,"identifier":"ENGRAVINGELIGIBLE","searchable":false,"facetable":false},{"storeDisplay":false,"values":[{"sequence":"4","value":"Lenses-vintage-mineral-glass;material-acetate;hinge-5-barrel;temple-corewire;logo-inlaid-logo-plaque;frame-front-decorative-plaques","uniqueID":"7741124012284934054","unitOfMeasure":"","unitID":"","identifier":"Lenses-vintage-mineral-glass;material-acetate;hinge-5-barrel;temple-corewire;logo-inlaid-logo-plaque;frame-front-decorative-plaques"}],"sequence":"10000","name":"Features","associatedKeyword":"-","usage":"Descriptive","uniqueID":"7741124012283379879","displayable":false,"comparable":false,"identifier":"FEATURES","searchable":false,"facetable":false},{"storeDisplay":false,"values":[{"sequence":"0","value":"185","uniqueID":"7741124012286191398","unitOfMeasure":"","unitID":"","identifier":"185"}],"sequence":"10000","name":"WIDTH","associatedKeyword":"-","usage":"Descriptive","uniqueID":"7741124012285060338","displayable":false,"comparable":false,"identifier":"WIDTH","searchable":true,"facetable":false},{"storeDisplay":false,"values":[{"sequence":"0","value":"1132r8","uniqueID":"7741124012286188276","unitOfMeasure":"","unitID":"","identifier":"1132r8"}],"sequence":"10000","name":"COLOR_CODE","associatedKeyword":"-","usage":"Descriptive","uniqueID":"7741124012285059838","displayable":false,"comparable":false,"identifier":"COLOR_CODE","searchable":true,"facetable":false},{"storeDisplay":false,"values":[{"sequence":"0","value":"201806","uniqueID":"7741124012284593838","unitOfMeasure":"","unitID":"","identifier":"201806"}],"sequence":"10000","name":"Collection","associatedKeyword":"-","usage":"Descriptive","uniqueID":"7741124012283379835","displayable":false,"comparable":true,"identifier":"COLLECTION","searchable":true,"facetable":false},{"storeDisplay":false,"values":[{"sequence":"0","value":"Acetate","uniqueID":"7741124012283377370","unitOfMeasure":"","unitID":"","identifier":"Acetate"}],"sequence":"10000","name":"Frame material","associatedKeyword":"-","usage":"Descriptive","uniqueID":"7741124012283379838","displayable":false,"comparable":true,"identifier":"FRAMEMATERIAL_FACET","searchable":true,"facetable":true},{"storeDisplay":false,"values":[{"sequence":"0","value":"Workman Grey","uniqueID":"7741124012283378303","unitOfMeasure":"","unitID":"","identifier":"Workman Grey"}],"sequence":"10000","name":"Temple inner color","associatedKeyword":"-","usage":"Descriptive","uniqueID":"7741124012283379856","displayable":false,"comparable":true,"identifier":"TEMPLE_INNER_COLOR","searchable":false,"facetable":false},{"storeDisplay":false,"values":[{"sequence":"0","value":"False","uniqueID":"7741124012286328840","unitOfMeasure":"","unitID":"","identifier":"FALSE"}],"sequence":"10000","name":"Polarized","associatedKeyword":"-","usage":"Descriptive","uniqueID":"7741124012283379852","displayable":false,"comparable":true,"identifier":"POLARIZED","searchable":true,"facetable":true},{"storeDisplay":false,"values":[{"sequence":"0","value":"Grey","uniqueID":"7741124012283377548","unitOfMeasure":"","unitID":"","identifier":"Grey"}],"sequence":"10000","name":"Frame color","associatedKeyword":"-","usage":"Descriptive","uniqueID":"7741124012283379840","displayable":false,"comparable":true,"identifier":"FRONT_COLOR_FACET","searchable":true,"facetable":true},{"storeDisplay":false,"values":[{"sequence":"0","value":"Workman Grey","uniqueID":"7741124012284273821","unitOfMeasure":"","unitID":"","identifier":"Workman Grey"}],"sequence":"10000","name":"Temple inner color facet","associatedKeyword":"-","usage":"Descriptive","uniqueID":"7741124012283379857","displayable":false,"comparable":true,"identifier":"TEMPLE_INNER_COLOR_FACET","searchable":true,"facetable":false},{"storeDisplay":false,"values":[{"sequence":"0","value":"Blue","uniqueID":"7741124012286177433","unitOfMeasure":"","unitID":"","identifier":"Blue"}],"sequence":"10000","name":"Lenscolor family","associatedKeyword":"-","usage":"Descriptive","uniqueID":"7741124012283591844","displayable":false,"comparable":true,"identifier":"LENSCOLOR_FAMILY","searchable":false,"facetable":false},{"storeDisplay":false,"values":[{"sequence":"549","value":"False","uniqueID":"7741124012283377364","unitOfMeasure":"","unitID":"","identifier":"False"}],"sequence":"10000","name":"Exclusive","associatedKeyword":"-","usage":"Descriptive","uniqueID":"7741124012283379836","displayable":false,"comparable":true,"identifier":"EXCLUSIVE","searchable":true,"facetable":true},{"storeDisplay":false,"values":[{"sequence":"0","value":"0","uniqueID":"7741124012283377923","unitOfMeasure":"","unitID":"","identifier":"False"}],"sequence":"10000","name":"Onsale","associatedKeyword":"-","usage":"Descriptive","uniqueID":"7741124012283379851","displayable":false,"comparable":true,"identifier":"ONSALE","searchable":false,"facetable":false},{"storeDisplay":false,"values":[{"sequence":"13","value":"False","uniqueID":"7741124012283944664","unitOfMeasure":"","unitID":"","identifier":"False"}],"sequence":"10000","name":"Limited edition","associatedKeyword":"-","usage":"Descriptive","uniqueID":"7741124012283379847","displayable":false,"comparable":true,"identifier":"LIMITED_EDITION","searchable":true,"facetable":true},{"storeDisplay":false,"values":[{"sequence":"0","value":"Yes","uniqueID":"7741124012286184553","unitOfMeasure":"","unitID":"","identifier":"Yes"}],"sequence":"10000","name":"IS_ROXABLE","associatedKeyword":"-","usage":"Descriptive","uniqueID":"7741124012285060337","displayable":false,"comparable":true,"identifier":"IS_ROXABLE","searchable":true,"facetable":false},{"storeDisplay":false,"values":[{"sequence":"5","value":"0568c","uniqueID":"7741124012283377784","unitOfMeasure":"","unitID":"","identifier":"0568c"}],"sequence":"10000","name":"Clen","associatedKeyword":"-","usage":"Descriptive","uniqueID":"7741124012283379844","displayable":false,"comparable":true,"identifier":"CLEN","searchable":false,"facetable":false},{"storeDisplay":false,"values":[{"sequence":"1","value":"Institutional-Sun","uniqueID":"7741124012283484343","unitOfMeasure":"","unitID":"","identifier":"Institutional-Sun"}],"sequence":"10000","name":"Case","associatedKeyword":"-","usage":"Descriptive","uniqueID":"7741124012283439835","displayable":false,"comparable":false,"identifier":"CASE","searchable":true,"facetable":true},{"storeDisplay":false,"values":[{"sequence":"0","value":"Statement","uniqueID":"7741124012286181018","unitOfMeasure":"","unitID":"","identifier":"Statement"}],"sequence":"10000","name":"MARKETING_THEME_STORY","associatedKeyword":"-","usage":"Descriptive","uniqueID":"7741124012285060348","displayable":false,"comparable":true,"identifier":"MARKETING_THEME_STORY","searchable":true,"facetable":false},{"storeDisplay":false,"values":[{"sequence":"2","value":"Sun","uniqueID":"7741124012283379213","unitOfMeasure":"","unitID":"","identifier":"Sun"}],"sequence":"10000","name":"Producttype","associatedKeyword":"-","usage":"Descriptive","uniqueID":"7741124012283379876","displayable":false,"comparable":true,"identifier":"PRODUCTTYPE","searchable":true,"facetable":true},{"storeDisplay":false,"values":[{"sequence":"48","value":"Collections","uniqueID":"7741124012283473371","unitOfMeasure":"","unitID":"","identifier":"Collections"}],"sequence":"10000","name":"Range","associatedKeyword":"-","usage":"Descriptive","uniqueID":"7741124012283379871","displayable":false,"comparable":true,"identifier":"RANGE","searchable":true,"facetable":true},{"storeDisplay":false,"values":[{"sequence":"0","value":"Square","uniqueID":"7741124012283379062","unitOfMeasure":"","unitID":"","identifier":"Square"}],"sequence":"10000","name":"Frame shape","associatedKeyword":"-","usage":"Descriptive","uniqueID":"7741124012283379868","displayable":false,"comparable":true,"identifier":"FRAME_SHAPE_FACET","searchable":true,"facetable":true},{"storeDisplay":false,"values":[{"sequence":"0","value":"Zpfn","uniqueID":"7741124012286177452","unitOfMeasure":"","unitID":"","identifier":"ZPFN"}],"sequence":"10000","name":"Materialtype","associatedKeyword":"-","usage":"Descriptive","uniqueID":"7741124012283379872","displayable":false,"comparable":true,"identifier":"MATERIALTYPE","searchable":false,"facetable":false},{"storeDisplay":false,"values":[{"sequence":"0","value":"Full Rim","uniqueID":"7741124012283379070","unitOfMeasure":"","unitID":"","identifier":"Full Rim"}],"sequence":"10000","name":"Frame type","associatedKeyword":"-","usage":"Descriptive","uniqueID":"7741124012283379870","displayable":false,"comparable":true,"identifier":"FRAMETYPE","searchable":true,"facetable":true},{"storeDisplay":false,"values":[{"sequence":"0","value":"Panthos","uniqueID":"7741124012284933893","unitOfMeasure":"","unitID":"","identifier":"Panthos"}],"sequence":"10000","name":"Frame shape","associatedKeyword":"-","usage":"Descriptive","uniqueID":"7741124012283379867","displayable":false,"comparable":true,"identifier":"FRAME_SHAPE","searchable":false,"facetable":false},{"storeDisplay":false,"values":[{"sequence":"0","value":"Large","uniqueID":"7741124012283378443","unitOfMeasure":"","unitID":"","identifier":"Large"},{"sequence":"0","value":"Standard","uniqueID":"7741124012283378442","unitOfMeasure":"","unitID":"","identifier":"Standard"}],"sequence":"10000","name":"Size","associatedKeyword":"-","usage":"Defining","uniqueID":"7741124012283379859","displayable":true,"comparable":true,"identifier":"MODEL_SIZE_DISPLAY","searchable":false,"facetable":false},{"storeDisplay":false,"values":[{"sequence":"0","value":"Global","uniqueID":"7741124012283379067","unitOfMeasure":"","unitID":"","identifier":"Global"}],"sequence":"10000","name":"Fitting","associatedKeyword":"-","usage":"Descriptive","uniqueID":"7741124012283379869","displayable":false,"comparable":true,"identifier":"GEO_FIT","searchable":true,"facetable":true}],"storeID":"715838934","numberOfSKUs":2,"partNumber":"0OV5036S__1132R8"},{"hasSingleSKU":false,"catalogEntryTypeCode":"ProductBean","associationType":"REPLACEMENT","parentCatalogGroupID":["3074457345616683318_3074457345616686168","3074457345616683368_3074457345616714204","3074457345616683368_3074457345616714205","3074457345616683368_3074457345616714207","3074457345616683368_3074457345616714212","3074457345616684418_3074457345616714204","3074457345616684418_3074457345616714205","3074457345616684418_3074457345616714207","3074457345616684418_3074457345616714212","3074457345616684918_3074457345616714204","3074457345616684918_3074457345616714205","3074457345616684918_3074457345616714207","3074457345616684918_3074457345616714212"],"price_USD":"380.0","uniqueID":"3074457345616692714","sKUs":[{"hasSingleSKU":false,"catalogEntryTypeCode":"ItemBean","parentCatalogGroupID":["3074457345616683318_3074457345616686168","3074457345616683368_3074457345616714204","3074457345616683368_3074457345616714205","3074457345616683368_3074457345616714207","3074457345616683368_3074457345616714212","3074457345616684418_3074457345616714204","3074457345616684418_3074457345616714205","3074457345616684418_3074457345616714207","3074457345616684418_3074457345616714212","3074457345616684918_3074457345616714204","3074457345616684918_3074457345616714205","3074457345616684918_3074457345616714207","3074457345616684918_3074457345616714212"],"uniqueID":"3074457345616693216","resourceId":"http:\/\/lux-prdlv-src01.lux-ecomm.net:3737\/search\/resources\/store\/715839034\/productview\/byId\/3074457345616693216","price":[{"description":"L","value":"","usage":"Display","currency":"USD"},{"description":"O","value":"","usage":"Offer","currency":"USD"}],"thumbnail":"https:\/\/assets.oliverpeoples.com\/is\/image\/OliverPeoples\/827934425101__001.png?impolicy=OV_OpPlp","mfPartNumber_ntk":"0OV5036S","manufacturer":"Oliver Peoples","name":"Sheldrake Sun","buyable":"true","storeID":"715838934","attributes":[{"storeDisplay":false,"values":[{"sequence":"1","value":"47","uniqueID":"7741124012283378426","unitOfMeasure":"","unitID":"","identifier":"47"}],"sequence":"10000","name":"Model size","usage":"Descriptive","uniqueID":"7741124012283379858","displayable":false,"comparable":true,"identifier":"MODEL_SIZE","searchable":false,"facetable":false},{"storeDisplay":false,"values":[{"sequence":"0","value":"50.7","uniqueID":"7741124012286197171","unitOfMeasure":"","unitID":"","identifier":"50.7"}],"sequence":"10000","name":"Seg height","usage":"Descriptive","uniqueID":"7741124012283591335","displayable":false,"comparable":true,"identifier":"SEG_HEIGHT","searchable":false,"facetable":false},{"storeDisplay":false,"values":[{"sequence":"0","value":"22","uniqueID":"7741124012286202599","unitOfMeasure":"","unitID":"","identifier":"22"}],"sequence":"10000","name":"BRIDGE","usage":"Descriptive","uniqueID":"7741124012285060347","displayable":false,"comparable":true,"identifier":"BRIDGE","searchable":true,"facetable":false},{"storeDisplay":false,"values":[{"sequence":"0","value":"0","uniqueID":"7741124012283379037","unitOfMeasure":"","unitID":"","identifier":"145"}],"sequence":"10000","name":"Temple length","usage":"Descriptive","uniqueID":"7741124012283379863","displayable":false,"comparable":true,"identifier":"TEMPLE_LENGTH","searchable":false,"facetable":false},{"storeDisplay":false,"values":[{"sequence":"3","value":"145","uniqueID":"7741124012284113899","unitOfMeasure":"","unitID":"","identifier":"145"}],"sequence":"10000","name":"Lensheight","usage":"Descriptive","uniqueID":"7741124012283379885","displayable":false,"comparable":true,"identifier":"LENSHEIGHT","searchable":false,"facetable":false},{"storeDisplay":false,"values":[{"sequence":"0","value":"10035347","uniqueID":"7741124012286197175","unitOfMeasure":"","unitID":"","identifier":"10035347"}],"sequence":"10000","name":"Grid","usage":"Descriptive","uniqueID":"7741124012283591836","displayable":false,"comparable":true,"identifier":"GRID","searchable":false,"facetable":false},{"storeDisplay":false,"values":[{"sequence":"0","value":"Standard","uniqueID":"7741124012283378442","unitOfMeasure":"","unitID":"","identifier":"Standard"}],"sequence":"10000","name":"Size","usage":"Defining","uniqueID":"7741124012283379859","displayable":true,"comparable":true,"identifier":"MODEL_SIZE_DISPLAY","searchable":false,"facetable":false},{"storeDisplay":false,"values":[{"sequence":"3","value":"OV5036S 100353 47-22","uniqueID":"7741124012284933630","unitOfMeasure":"","unitID":"","identifier":"OV5036S 100353 47-22"}],"sequence":"10000","name":"Displaysku","usage":"Descriptive","uniqueID":"7741124012283379878","displayable":false,"comparable":true,"identifier":"DISPLAYSKU","searchable":false,"facetable":false},{"storeDisplay":false,"values":[{"sequence":"1","value":"150","uniqueID":"7741124012284934126","unitOfMeasure":"","unitID":"","identifier":"150"}],"sequence":"10000","name":"Grossweight","usage":"Descriptive","uniqueID":"7741124012283379861","displayable":false,"comparable":true,"identifier":"GROSSWEIGHT","searchable":false,"facetable":false},{"storeDisplay":false,"values":[{"sequence":"0","value":"46.7","uniqueID":"7741124012286198272","unitOfMeasure":"","unitID":"","identifier":"46.7"}],"sequence":"10000","name":"LENS_WIDTH","usage":"Descriptive","uniqueID":"7741124012285060340","displayable":false,"comparable":false,"identifier":"LENS_WIDTH","searchable":true,"facetable":false},{"storeDisplay":false,"values":[{"sequence":"0","value":"4722","uniqueID":"7741124012286207216","unitOfMeasure":"","unitID":"","identifier":"4722"}],"sequence":"10000","name":"Lens bridge","usage":"Descriptive","uniqueID":"7741124012283379862","displayable":false,"comparable":true,"identifier":"LENS_BRIDGE","searchable":false,"facetable":false},{"storeDisplay":false,"values":[{"sequence":"0","value":"124","uniqueID":"7741124012286195068","unitOfMeasure":"","unitID":"","identifier":"124"}],"sequence":"10000","name":"HINGE_DISTANCE","usage":"Descriptive","uniqueID":"7741124012285060349","displayable":false,"comparable":false,"identifier":"HINGE_DISTANCE","searchable":true,"facetable":false},{"storeDisplay":false,"values":[{"sequence":"0","value":"0ov5036s10035347","uniqueID":"7741124012286197176","unitOfMeasure":"","unitID":"","identifier":"0ov5036s10035347"}],"sequence":"10000","name":"SKU","usage":"Descriptive","uniqueID":"7741124012283391835","displayable":false,"comparable":true,"identifier":"SKU","searchable":false,"facetable":false}],"partNumber":"827934425101"},{"hasSingleSKU":false,"catalogEntryTypeCode":"ItemBean","parentCatalogGroupID":["3074457345616683318_3074457345616686168","3074457345616683368_3074457345616714204","3074457345616683368_3074457345616714205","3074457345616683368_3074457345616714207","3074457345616683368_3074457345616714212","3074457345616684418_3074457345616714204","3074457345616684418_3074457345616714205","3074457345616684418_3074457345616714207","3074457345616684418_3074457345616714212","3074457345616684918_3074457345616714204","3074457345616684918_3074457345616714205","3074457345616684918_3074457345616714207","3074457345616684918_3074457345616714212"],"uniqueID":"3074457345616751787","resourceId":"http:\/\/lux-prdlv-src01.lux-ecomm.net:3737\/search\/resources\/store\/715839034\/productview\/byId\/3074457345616751787","price":[{"description":"L","value":"","usage":"Display","currency":"USD"},{"description":"O","value":"","usage":"Offer","currency":"USD"}],"thumbnail":"https:\/\/assets.oliverpeoples.com\/is\/image\/OliverPeoples\/827934434790__001.png?impolicy=OV_OpPlp","mfPartNumber_ntk":"0OV5036S","manufacturer":"Oliver Peoples","name":"Sheldrake Sun","buyable":"true","storeID":"715838934","attributes":[{"storeDisplay":false,"values":[{"sequence":"0","value":"0","uniqueID":"7741124012283379037","unitOfMeasure":"","unitID":"","identifier":"145"}],"sequence":"10000","name":"Temple length","usage":"Descriptive","uniqueID":"7741124012283379863","displayable":false,"comparable":true,"identifier":"TEMPLE_LENGTH","searchable":false,"facetable":false},{"storeDisplay":false,"values":[{"sequence":"0","value":"4922","uniqueID":"7741124012286198817","unitOfMeasure":"","unitID":"","identifier":"4922"}],"sequence":"10000","name":"Lens bridge","usage":"Descriptive","uniqueID":"7741124012283379862","displayable":false,"comparable":true,"identifier":"LENS_BRIDGE","searchable":false,"facetable":false},{"storeDisplay":false,"values":[{"sequence":"0","value":"0ov5036s10035349","uniqueID":"7741124012286201114","unitOfMeasure":"","unitID":"","identifier":"0ov5036s10035349"}],"sequence":"10000","name":"SKU","usage":"Descriptive","uniqueID":"7741124012283391835","displayable":false,"comparable":true,"identifier":"SKU","searchable":false,"facetable":false},{"storeDisplay":false,"values":[{"sequence":"0","value":"49.0","uniqueID":"7741124012286198890","unitOfMeasure":"","unitID":"","identifier":"49.0"}],"sequence":"10000","name":"LENS_WIDTH","usage":"Descriptive","uniqueID":"7741124012285060340","displayable":false,"comparable":false,"identifier":"LENS_WIDTH","searchable":true,"facetable":false},{"storeDisplay":false,"values":[{"sequence":"4","value":"OV5036S 100353 49-22","uniqueID":"7741124012284933659","unitOfMeasure":"","unitID":"","identifier":"OV5036S 100353 49-22"}],"sequence":"10000","name":"Displaysku","usage":"Descriptive","uniqueID":"7741124012283379878","displayable":false,"comparable":true,"identifier":"DISPLAYSKU","searchable":false,"facetable":false},{"storeDisplay":false,"values":[{"sequence":"2","value":"40.7","uniqueID":"7741124012283382097","unitOfMeasure":"","unitID":"","identifier":"40.7"}],"sequence":"10000","name":"Lensheight","usage":"Descriptive","uniqueID":"7741124012283379885","displayable":false,"comparable":true,"identifier":"LENSHEIGHT","searchable":false,"facetable":false},{"storeDisplay":false,"values":[{"sequence":"0","value":"Large","uniqueID":"7741124012283378443","unitOfMeasure":"","unitID":"","identifier":"Large"}],"sequence":"10000","name":"Size","usage":"Defining","uniqueID":"7741124012283379859","displayable":true,"comparable":true,"identifier":"MODEL_SIZE_DISPLAY","searchable":false,"facetable":false},{"storeDisplay":false,"values":[{"sequence":"0","value":"22","uniqueID":"7741124012286202599","unitOfMeasure":"","unitID":"","identifier":"22"}],"sequence":"10000","name":"BRIDGE","usage":"Descriptive","uniqueID":"7741124012285060347","displayable":false,"comparable":true,"identifier":"BRIDGE","searchable":true,"facetable":false},{"storeDisplay":false,"values":[{"sequence":"0","value":"52.5","uniqueID":"7741124012286201120","unitOfMeasure":"","unitID":"","identifier":"52.5"}],"sequence":"10000","name":"Seg height","usage":"Descriptive","uniqueID":"7741124012283591335","displayable":false,"comparable":true,"identifier":"SEG_HEIGHT","searchable":false,"facetable":false},{"storeDisplay":false,"values":[{"sequence":"0","value":"10035349","uniqueID":"7741124012286201121","unitOfMeasure":"","unitID":"","identifier":"10035349"}],"sequence":"10000","name":"Grid","usage":"Descriptive","uniqueID":"7741124012283591836","displayable":false,"comparable":true,"identifier":"GRID","searchable":false,"facetable":false},{"storeDisplay":false,"values":[{"sequence":"1","value":"49","uniqueID":"7741124012283378428","unitOfMeasure":"","unitID":"","identifier":"49"}],"sequence":"10000","name":"Model size","usage":"Descriptive","uniqueID":"7741124012283379858","displayable":false,"comparable":true,"identifier":"MODEL_SIZE","searchable":false,"facetable":false},{"storeDisplay":false,"values":[{"sequence":"0","value":"128","uniqueID":"7741124012286434069","unitOfMeasure":"","unitID":"","identifier":"128"}],"sequence":"10000","name":"HINGE_DISTANCE","usage":"Descriptive","uniqueID":"7741124012285060349","displayable":false,"comparable":false,"identifier":"HINGE_DISTANCE","searchable":true,"facetable":false},{"storeDisplay":false,"values":[{"sequence":"1","value":"150","uniqueID":"7741124012284934126","unitOfMeasure":"","unitID":"","identifier":"150"}],"sequence":"10000","name":"Grossweight","usage":"Descriptive","uniqueID":"7741124012283379861","displayable":false,"comparable":true,"identifier":"GROSSWEIGHT","searchable":false,"facetable":false}],"partNumber":"827934434790"}],"resourceId":"http:\/\/lux-prdlv-src01.lux-ecomm.net:3737\/search\/resources\/store\/715839034\/productview\/byId\/3074457345616692714","price":[{"description":"L","value":"380.0","usage":"Display","currency":"USD"},{"description":"O","value":"","usage":"Offer","currency":"USD"}],"thumbnail":"https:\/\/assets.oliverpeoples.com\/is\/image\/OliverPeoples\/827934425101__001.png?impolicy=OV_OpPlp","mfPartNumber_ntk":"OV5036S MALE 001","manufacturer":"Oliver Peoples","name":"Sheldrake Sun","buyable":"true","quantity":1,"attributes":[{"storeDisplay":false,"values":[{"sequence":"0","value":"OV5036S","uniqueID":"7741124012283381230","unitOfMeasure":"","unitID":"","identifier":"OV5036S"}],"sequence":"0","name":"Model code display","associatedKeyword":"-","usage":"Descriptive","uniqueID":"7741124012283379873","displayable":true,"comparable":true,"identifier":"MODEL_CODE_DISPLAY","searchable":false,"facetable":false},{"storeDisplay":false,"values":[{"sequence":"0","value":"Cocobolo","uniqueID":"7741124012283377437","unitOfMeasure":"","unitID":"","identifier":"Cocobolo"}],"sequence":"1","name":"Front color","associatedKeyword":"-","usage":"Descriptive","uniqueID":"7741124012283379839","displayable":true,"comparable":true,"identifier":"FRONT_COLOR","searchable":false,"facetable":false},{"storeDisplay":false,"values":[{"sequence":"0","value":"Brown","uniqueID":"7741124012283377888","unitOfMeasure":"","unitID":"","identifier":"Brown"}],"sequence":"2","name":"Lens color","associatedKeyword":"-","usage":"Descriptive","uniqueID":"7741124012283379846","displayable":true,"comparable":true,"identifier":"LENS_COLOR","searchable":false,"facetable":false},{"storeDisplay":false,"values":[{"sequence":"0","value":"Classic","uniqueID":"7741124012283379043","unitOfMeasure":"","unitID":"","identifier":"Classic"}],"sequence":"3","name":"Lens treatment","associatedKeyword":"-","usage":"Descriptive","uniqueID":"7741124012283379864","displayable":false,"comparable":true,"identifier":"LENS_TREATMENT","searchable":false,"facetable":false},{"storeDisplay":false,"values":[{"sequence":"0","value":"Glass","uniqueID":"7741124012286177449","unitOfMeasure":"","unitID":"","identifier":"Glass"}],"sequence":"5","name":"Lens material","associatedKeyword":"-","usage":"Descriptive","uniqueID":"7741124012285060339","displayable":false,"comparable":false,"identifier":"LENS_MATERIAL","searchable":true,"facetable":true},{"storeDisplay":false,"values":[{"sequence":"0","value":"Acetate","uniqueID":"7741124012283377366","unitOfMeasure":"","unitID":"","identifier":"Acetate"}],"sequence":"6","name":"Frame material","associatedKeyword":"-","usage":"Descriptive","uniqueID":"7741124012283379837","displayable":true,"comparable":true,"identifier":"FRAMEMATERIAL","searchable":false,"facetable":false},{"storeDisplay":false,"values":[{"sequence":"1","value":"1","uniqueID":"7741124012284932835","unitOfMeasure":"","unitID":"","identifier":"1"}],"sequence":"8","name":"PLACEHOLDER_SIZE","associatedKeyword":"-","usage":"Descriptive","uniqueID":"7741124012284296836","displayable":false,"comparable":false,"identifier":"PLACEHOLDER_SIZE","searchable":false,"facetable":false},{"storeDisplay":false,"values":[{"sequence":"2848","value":"Italy","uniqueID":"7741124012284933862","unitOfMeasure":"","unitID":"","identifier":"Italy"}],"sequence":"10","name":"Made in","associatedKeyword":"-","usage":"Descriptive","uniqueID":"7741124012283379848","displayable":true,"comparable":true,"identifier":"MADEIN","searchable":false,"facetable":false},{"storeDisplay":false,"values":[{"sequence":"0","value":"True","uniqueID":"7741124012286181046","unitOfMeasure":"","unitID":"","identifier":"True"}],"sequence":"10000","name":"BESTSELLERS","associatedKeyword":"-","usage":"Descriptive","uniqueID":"7741124012285059837","displayable":false,"comparable":true,"identifier":"BESTSELLERS","searchable":true,"facetable":false},{"storeDisplay":false,"values":[{"sequence":"0","value":"Brown","uniqueID":"7741124012286177435","unitOfMeasure":"","unitID":"","identifier":"Brown"}],"sequence":"10000","name":"Lenscolor family","associatedKeyword":"-","usage":"Descriptive","uniqueID":"7741124012283591844","displayable":false,"comparable":true,"identifier":"LENSCOLOR_FAMILY","searchable":false,"facetable":false},{"storeDisplay":false,"values":[{"sequence":"0","value":"Cocobolo","uniqueID":"7741124012283377617","unitOfMeasure":"","unitID":"","identifier":"Cocobolo"}],"sequence":"10000","name":"Front inner color","associatedKeyword":"-","usage":"Descriptive","uniqueID":"7741124012283379841","displayable":false,"comparable":true,"identifier":"FRONT_INNER_COLOR","searchable":false,"facetable":false},{"storeDisplay":false,"values":[{"sequence":"0","value":"Acetate","uniqueID":"7741124012283377370","unitOfMeasure":"","unitID":"","identifier":"Acetate"}],"sequence":"10000","name":"Frame material","associatedKeyword":"-","usage":"Descriptive","uniqueID":"7741124012283379838","displayable":false,"comparable":true,"identifier":"FRAMEMATERIAL_FACET","searchable":true,"facetable":true},{"storeDisplay":false,"values":[{"sequence":"0","value":"Havana","uniqueID":"7741124012283378228","unitOfMeasure":"","unitID":"","identifier":"Havana"}],"sequence":"10000","name":"Temple color","associatedKeyword":"-","usage":"Descriptive","uniqueID":"7741124012283379855","displayable":false,"comparable":true,"identifier":"TEMPLE_COLOR_FACET","searchable":true,"facetable":false},{"storeDisplay":false,"values":[{"sequence":"0","value":"Sheldrake Sun","uniqueID":"7741124012285468607","unitOfMeasure":"","unitID":"","identifier":"Sheldrake Sun"}],"sequence":"10000","name":"Modelname","associatedKeyword":"-","usage":"Descriptive","uniqueID":"7741124012283379853","displayable":false,"comparable":true,"identifier":"MODELNAME","searchable":true,"facetable":false},{"storeDisplay":false,"values":[{"sequence":"0","value":"Classic","uniqueID":"7741124012283379047","unitOfMeasure":"","unitID":"","identifier":"Classic"}],"sequence":"10000","name":"Lens type","associatedKeyword":"-","usage":"Descriptive","uniqueID":"7741124012283379865","displayable":false,"comparable":true,"identifier":"LENS_TREATMENT_FACET","searchable":true,"facetable":true},{"storeDisplay":false,"values":[{"sequence":"0","value":"Cocobolo","uniqueID":"7741124012284273781","unitOfMeasure":"","unitID":"","identifier":"Cocobolo"}],"sequence":"10000","name":"Temple inner color facet","associatedKeyword":"-","usage":"Descriptive","uniqueID":"7741124012283379857","displayable":false,"comparable":true,"identifier":"TEMPLE_INNER_COLOR_FACET","searchable":true,"facetable":false},{"storeDisplay":false,"values":[{"sequence":"0","value":"Polished","uniqueID":"7741124012286177346","unitOfMeasure":"","unitID":"","identifier":"Polished"}],"sequence":"10000","name":"FINISHING","associatedKeyword":"-","usage":"Descriptive","uniqueID":"7741124012285060335","displayable":false,"comparable":true,"identifier":"FINISHING","searchable":true,"facetable":false},{"storeDisplay":false,"values":[{"sequence":"0","value":"201806","uniqueID":"7741124012284593838","unitOfMeasure":"","unitID":"","identifier":"201806"}],"sequence":"10000","name":"Collection","associatedKeyword":"-","usage":"Descriptive","uniqueID":"7741124012283379835","displayable":false,"comparable":true,"identifier":"COLLECTION","searchable":true,"facetable":false},{"storeDisplay":false,"values":[{"sequence":"0","value":"Cocobolo","uniqueID":"7741124012283378331","unitOfMeasure":"","unitID":"","identifier":"Cocobolo"}],"sequence":"10000","name":"Temple inner color","associatedKeyword":"-","usage":"Descriptive","uniqueID":"7741124012283379856","displayable":false,"comparable":true,"identifier":"TEMPLE_INNER_COLOR","searchable":false,"facetable":false},{"storeDisplay":false,"values":[{"sequence":"0","value":"Cocobolo","uniqueID":"7741124012283378148","unitOfMeasure":"","unitID":"","identifier":"Cocobolo"}],"sequence":"10000","name":"Temple color","associatedKeyword":"-","usage":"Descriptive","uniqueID":"7741124012283379854","displayable":false,"comparable":true,"identifier":"TEMPLE_COLOR","searchable":false,"facetable":false},{"storeDisplay":false,"values":[{"sequence":"0","value":"Havana","uniqueID":"7741124012283377545","unitOfMeasure":"","unitID":"","identifier":"Havana"}],"sequence":"10000","name":"Frame color","associatedKeyword":"-","usage":"Descriptive","uniqueID":"7741124012283379840","displayable":false,"comparable":true,"identifier":"FRONT_COLOR_FACET","searchable":true,"facetable":true},{"storeDisplay":false,"values":[{"sequence":"0","value":"3N","uniqueID":"7741124012283381080","unitOfMeasure":"","unitID":"","identifier":"3N"}],"sequence":"10000","name":"Notainformativa","associatedKeyword":"-","usage":"Descriptive","uniqueID":"7741124012283379850","displayable":false,"comparable":true,"identifier":"NOTAINFORMATIVA","searchable":false,"facetable":false},{"storeDisplay":false,"values":[{"sequence":"0","value":"False","uniqueID":"7741124012286328838","unitOfMeasure":"","unitID":"","identifier":"FALSE"}],"sequence":"10000","name":"New releases","associatedKeyword":"-","usage":"Descriptive","uniqueID":"7741124012283379849","displayable":false,"comparable":true,"identifier":"NEWRELEASES","searchable":true,"facetable":true},{"storeDisplay":false,"values":[{"sequence":"0","value":"Man","uniqueID":"7741124012286488345","unitOfMeasure":"","unitID":"","identifier":"MALE"}],"sequence":"10000","name":"Gender","associatedKeyword":"-","usage":"Descriptive","uniqueID":"7741124012283379843","displayable":false,"comparable":true,"identifier":"GENDER","searchable":true,"facetable":true},{"storeDisplay":false,"values":[{"sequence":"0","value":"Havana","uniqueID":"7741124012283377725","unitOfMeasure":"","unitID":"","identifier":"Havana"}],"sequence":"10000","name":"Front inner color facet","associatedKeyword":"-","usage":"Descriptive","uniqueID":"7741124012283379842","displayable":false,"comparable":true,"identifier":"FRONT_INNER_COLOR_FACET","searchable":true,"facetable":false},{"storeDisplay":false,"values":[{"sequence":"0","value":"False","uniqueID":"7741124012286328840","unitOfMeasure":"","unitID":"","identifier":"FALSE"}],"sequence":"10000","name":"Polarized","associatedKeyword":"-","usage":"Descriptive","uniqueID":"7741124012283379852","displayable":false,"comparable":true,"identifier":"POLARIZED","searchable":true,"facetable":true},{"storeDisplay":false,"values":[{"sequence":"0","value":"Brown","uniqueID":"7741124012283377837","unitOfMeasure":"","unitID":"","identifier":"Brown"}],"sequence":"10000","name":"Lens color","associatedKeyword":"-","usage":"Descriptive","uniqueID":"7741124012283379845","displayable":false,"comparable":true,"identifier":"LENS_COLOR_FACET","searchable":true,"facetable":true},{"storeDisplay":false,"values":[{"sequence":"0","value":"Collections","uniqueID":"7741124012286177337","unitOfMeasure":"","unitID":"","identifier":"Collections"}],"sequence":"10000","name":"COLLECTION_TYPE","associatedKeyword":"-","usage":"Descriptive","uniqueID":"7741124012285060353","displayable":false,"comparable":false,"identifier":"COLLECTION_TYPE","searchable":true,"facetable":false},{"storeDisplay":false,"values":[{"sequence":"0","value":"False","uniqueID":"7741124012286389837","unitOfMeasure":"","unitID":"","identifier":"FALSE"}],"sequence":"10000","name":"Photochromic","associatedKeyword":"-","usage":"Descriptive","uniqueID":"7741124012285148835","displayable":false,"comparable":true,"identifier":"PHOTOCHROMIC","searchable":true,"facetable":true},{"storeDisplay":false,"values":[{"sequence":"1","value":"0497c","uniqueID":"7741124012283377771","unitOfMeasure":"","unitID":"","identifier":"0497c"}],"sequence":"10000","name":"Clen","associatedKeyword":"-","usage":"Descriptive","uniqueID":"7741124012283379844","displayable":false,"comparable":true,"identifier":"CLEN","searchable":false,"facetable":false},{"storeDisplay":false,"values":[{"sequence":"0","value":"Yes","uniqueID":"7741124012286184553","unitOfMeasure":"","unitID":"","identifier":"Yes"}],"sequence":"10000","name":"IS_ROXABLE","associatedKeyword":"-","usage":"Descriptive","uniqueID":"7741124012285060337","displayable":false,"comparable":true,"identifier":"IS_ROXABLE","searchable":true,"facetable":false},{"storeDisplay":false,"values":[{"sequence":"1","value":"False","uniqueID":"7741124012284934128","unitOfMeasure":"","unitID":"","identifier":"False"}],"sequence":"10000","name":"ENGRAVINGELIGIBLE","associatedKeyword":"-","usage":"Descriptive","uniqueID":"7741124012284296835","displayable":false,"comparable":true,"identifier":"ENGRAVINGELIGIBLE","searchable":false,"facetable":false},{"storeDisplay":false,"values":[{"sequence":"0","value":"100353","uniqueID":"7741124012286191325","unitOfMeasure":"","unitID":"","identifier":"100353"}],"sequence":"10000","name":"COLOR_CODE","associatedKeyword":"-","usage":"Descriptive","uniqueID":"7741124012285059838","displayable":false,"comparable":false,"identifier":"COLOR_CODE","searchable":true,"facetable":false},{"storeDisplay":false,"values":[{"sequence":"549","value":"False","uniqueID":"7741124012283377364","unitOfMeasure":"","unitID":"","identifier":"False"}],"sequence":"10000","name":"Exclusive","associatedKeyword":"-","usage":"Descriptive","uniqueID":"7741124012283379836","displayable":false,"comparable":true,"identifier":"EXCLUSIVE","searchable":true,"facetable":true},{"storeDisplay":false,"values":[{"sequence":"13","value":"False","uniqueID":"7741124012283944664","unitOfMeasure":"","unitID":"","identifier":"False"}],"sequence":"10000","name":"Limited edition","associatedKeyword":"-","usage":"Descriptive","uniqueID":"7741124012283379847","displayable":false,"comparable":true,"identifier":"LIMITED_EDITION","searchable":true,"facetable":true},{"storeDisplay":false,"values":[{"sequence":"4","value":"Lenses-vintage-mineral-glass;material-acetate;hinge-5-barrel;temple-corewire;logo-inlaid-logo-plaque;frame-front-decorative-plaques","uniqueID":"7741124012284934054","unitOfMeasure":"","unitID":"","identifier":"Lenses-vintage-mineral-glass;material-acetate;hinge-5-barrel;temple-corewire;logo-inlaid-logo-plaque;frame-front-decorative-plaques"}],"sequence":"10000","name":"Features","associatedKeyword":"-","usage":"Descriptive","uniqueID":"7741124012283379879","displayable":false,"comparable":false,"identifier":"FEATURES","searchable":false,"facetable":false},{"storeDisplay":false,"values":[{"sequence":"0","value":"0","uniqueID":"7741124012283377923","unitOfMeasure":"","unitID":"","identifier":"False"}],"sequence":"10000","name":"Onsale","associatedKeyword":"-","usage":"Descriptive","uniqueID":"7741124012283379851","displayable":false,"comparable":true,"identifier":"ONSALE","searchable":false,"facetable":false},{"storeDisplay":false,"values":[{"sequence":"0","value":"185","uniqueID":"7741124012286191398","unitOfMeasure":"","unitID":"","identifier":"185"}],"sequence":"10000","name":"WIDTH","associatedKeyword":"-","usage":"Descriptive","uniqueID":"7741124012285060338","displayable":false,"comparable":false,"identifier":"WIDTH","searchable":true,"facetable":false},{"storeDisplay":false,"values":[{"sequence":"1","value":"Institutional-Sun","uniqueID":"7741124012283484343","unitOfMeasure":"","unitID":"","identifier":"Institutional-Sun"}],"sequence":"10000","name":"Case","associatedKeyword":"-","usage":"Descriptive","uniqueID":"7741124012283439835","displayable":false,"comparable":false,"identifier":"CASE","searchable":true,"facetable":true},{"storeDisplay":false,"values":[{"sequence":"0","value":"Statement","uniqueID":"7741124012286181018","unitOfMeasure":"","unitID":"","identifier":"Statement"}],"sequence":"10000","name":"MARKETING_THEME_STORY","associatedKeyword":"-","usage":"Descriptive","uniqueID":"7741124012285060348","displayable":false,"comparable":true,"identifier":"MARKETING_THEME_STORY","searchable":true,"facetable":false},{"storeDisplay":false,"values":[{"sequence":"2","value":"Sun","uniqueID":"7741124012283379213","unitOfMeasure":"","unitID":"","identifier":"Sun"}],"sequence":"10000","name":"Producttype","associatedKeyword":"-","usage":"Descriptive","uniqueID":"7741124012283379876","displayable":false,"comparable":true,"identifier":"PRODUCTTYPE","searchable":true,"facetable":true},{"storeDisplay":false,"values":[{"sequence":"48","value":"Collections","uniqueID":"7741124012283473371","unitOfMeasure":"","unitID":"","identifier":"Collections"}],"sequence":"10000","name":"Range","associatedKeyword":"-","usage":"Descriptive","uniqueID":"7741124012283379871","displayable":false,"comparable":true,"identifier":"RANGE","searchable":true,"facetable":true},{"storeDisplay":false,"values":[{"sequence":"0","value":"Square","uniqueID":"7741124012283379062","unitOfMeasure":"","unitID":"","identifier":"Square"}],"sequence":"10000","name":"Frame shape","associatedKeyword":"-","usage":"Descriptive","uniqueID":"7741124012283379868","displayable":false,"comparable":true,"identifier":"FRAME_SHAPE_FACET","searchable":true,"facetable":true},{"storeDisplay":false,"values":[{"sequence":"0","value":"Zpfn","uniqueID":"7741124012286177452","unitOfMeasure":"","unitID":"","identifier":"ZPFN"}],"sequence":"10000","name":"Materialtype","associatedKeyword":"-","usage":"Descriptive","uniqueID":"7741124012283379872","displayable":false,"comparable":true,"identifier":"MATERIALTYPE","searchable":false,"facetable":false},{"storeDisplay":false,"values":[{"sequence":"0","value":"Full Rim","uniqueID":"7741124012283379070","unitOfMeasure":"","unitID":"","identifier":"Full Rim"}],"sequence":"10000","name":"Frame type","associatedKeyword":"-","usage":"Descriptive","uniqueID":"7741124012283379870","displayable":false,"comparable":true,"identifier":"FRAMETYPE","searchable":true,"facetable":true},{"storeDisplay":false,"values":[{"sequence":"0","value":"Panthos","uniqueID":"7741124012284933893","unitOfMeasure":"","unitID":"","identifier":"Panthos"}],"sequence":"10000","name":"Frame shape","associatedKeyword":"-","usage":"Descriptive","uniqueID":"7741124012283379867","displayable":false,"comparable":true,"identifier":"FRAME_SHAPE","searchable":false,"facetable":false},{"storeDisplay":false,"values":[{"sequence":"0","value":"Large","uniqueID":"7741124012283378443","unitOfMeasure":"","unitID":"","identifier":"Large"},{"sequence":"0","value":"Standard","uniqueID":"7741124012283378442","unitOfMeasure":"","unitID":"","identifier":"Standard"}],"sequence":"10000","name":"Size","associatedKeyword":"-","usage":"Defining","uniqueID":"7741124012283379859","displayable":true,"comparable":true,"identifier":"MODEL_SIZE_DISPLAY","searchable":false,"facetable":false},{"storeDisplay":false,"values":[{"sequence":"0","value":"Global","uniqueID":"7741124012283379067","unitOfMeasure":"","unitID":"","identifier":"Global"}],"sequence":"10000","name":"Fitting","associatedKeyword":"-","usage":"Descriptive","uniqueID":"7741124012283379869","displayable":false,"comparable":true,"identifier":"GEO_FIT","searchable":true,"facetable":true}],"storeID":"715838934","numberOfSKUs":2,"partNumber":"0OV5036S__100353"},{"hasSingleSKU":false,"catalogEntryTypeCode":"ProductBean","associationType":"REPLACEMENT","parentCatalogGroupID":["3074457345616683318_3074457345616686168","3074457345616683368_3074457345616714204","3074457345616683368_3074457345616714205","3074457345616683368_3074457345616714207","3074457345616683368_3074457345616714212","3074457345616684418_3074457345616714204","3074457345616684418_3074457345616714205","3074457345616684418_3074457345616714207","3074457345616684418_3074457345616714212","3074457345616684918_3074457345616714204","3074457345616684918_3074457345616714205","3074457345616684918_3074457345616714207","3074457345616684918_3074457345616714212"],"price_USD":"440.0","uniqueID":"3074457345616692716","sKUs":[{"hasSingleSKU":false,"catalogEntryTypeCode":"ItemBean","parentCatalogGroupID":["3074457345616683318_3074457345616686168","3074457345616683368_3074457345616714204","3074457345616683368_3074457345616714205","3074457345616683368_3074457345616714207","3074457345616683368_3074457345616714212","3074457345616684418_3074457345616714204","3074457345616684418_3074457345616714205","3074457345616684418_3074457345616714207","3074457345616684418_3074457345616714212","3074457345616684918_3074457345616714204","3074457345616684918_3074457345616714205","3074457345616684918_3074457345616714207","3074457345616684918_3074457345616714212"],"uniqueID":"3074457345616693218","resourceId":"http:\/\/lux-prdlv-src01.lux-ecomm.net:3737\/search\/resources\/store\/715839034\/productview\/byId\/3074457345616693218","price":[{"description":"L","value":"","usage":"Display","currency":"USD"},{"description":"O","value":"","usage":"Offer","currency":"USD"}],"thumbnail":"https:\/\/assets.oliverpeoples.com\/is\/image\/OliverPeoples\/827934423824__001.png?impolicy=OV_OpPlp","mfPartNumber_ntk":"0OV5036S","manufacturer":"Oliver Peoples","name":"Sheldrake Sun","buyable":"true","storeID":"715838934","attributes":[{"storeDisplay":false,"values":[{"sequence":"0","value":"0ov5036s1661p247","uniqueID":"7741124012286198719","unitOfMeasure":"","unitID":"","identifier":"0ov5036s1661p247"}],"sequence":"10000","name":"SKU","usage":"Descriptive","uniqueID":"7741124012283391835","displayable":false,"comparable":true,"identifier":"SKU","searchable":false,"facetable":false},{"storeDisplay":false,"values":[{"sequence":"0","value":"4722","uniqueID":"7741124012286207216","unitOfMeasure":"","unitID":"","identifier":"4722"}],"sequence":"10000","name":"Lens bridge","usage":"Descriptive","uniqueID":"7741124012283379862","displayable":false,"comparable":true,"identifier":"LENS_BRIDGE","searchable":false,"facetable":false},{"storeDisplay":false,"values":[{"sequence":"0","value":"124","uniqueID":"7741124012286195068","unitOfMeasure":"","unitID":"","identifier":"124"}],"sequence":"10000","name":"HINGE_DISTANCE","usage":"Descriptive","uniqueID":"7741124012285060349","displayable":false,"comparable":false,"identifier":"HINGE_DISTANCE","searchable":true,"facetable":false},{"storeDisplay":false,"values":[{"sequence":"0","value":"Standard","uniqueID":"7741124012283378442","unitOfMeasure":"","unitID":"","identifier":"Standard"}],"sequence":"10000","name":"Size","usage":"Defining","uniqueID":"7741124012283379859","displayable":true,"comparable":true,"identifier":"MODEL_SIZE_DISPLAY","searchable":false,"facetable":false},{"storeDisplay":false,"values":[{"sequence":"5","value":"OV5036S 1661P2 47-22","uniqueID":"7741124012284933633","unitOfMeasure":"","unitID":"","identifier":"OV5036S 1661P2 47-22"}],"sequence":"10000","name":"Displaysku","usage":"Descriptive","uniqueID":"7741124012283379878","displayable":false,"comparable":true,"identifier":"DISPLAYSKU","searchable":false,"facetable":false},{"storeDisplay":false,"values":[{"sequence":"1","value":"150","uniqueID":"7741124012284934126","unitOfMeasure":"","unitID":"","identifier":"150"}],"sequence":"10000","name":"Grossweight","usage":"Descriptive","uniqueID":"7741124012283379861","displayable":false,"comparable":true,"identifier":"GROSSWEIGHT","searchable":false,"facetable":false},{"storeDisplay":false,"values":[{"sequence":"0","value":"0","uniqueID":"7741124012283379037","unitOfMeasure":"","unitID":"","identifier":"145"}],"sequence":"10000","name":"Temple length","usage":"Descriptive","uniqueID":"7741124012283379863","displayable":false,"comparable":true,"identifier":"TEMPLE_LENGTH","searchable":false,"facetable":false},{"storeDisplay":false,"values":[{"sequence":"0","value":"50.7","uniqueID":"7741124012286197171","unitOfMeasure":"","unitID":"","identifier":"50.7"}],"sequence":"10000","name":"Seg height","usage":"Descriptive","uniqueID":"7741124012283591335","displayable":false,"comparable":true,"identifier":"SEG_HEIGHT","searchable":false,"facetable":false},{"storeDisplay":false,"values":[{"sequence":"3","value":"145","uniqueID":"7741124012284113899","unitOfMeasure":"","unitID":"","identifier":"145"}],"sequence":"10000","name":"Lensheight","usage":"Descriptive","uniqueID":"7741124012283379885","displayable":false,"comparable":true,"identifier":"LENSHEIGHT","searchable":false,"facetable":false},{"storeDisplay":false,"values":[{"sequence":"1","value":"47","uniqueID":"7741124012283378426","unitOfMeasure":"","unitID":"","identifier":"47"}],"sequence":"10000","name":"Model size","usage":"Descriptive","uniqueID":"7741124012283379858","displayable":false,"comparable":true,"identifier":"MODEL_SIZE","searchable":false,"facetable":false},{"storeDisplay":false,"values":[{"sequence":"0","value":"46.7","uniqueID":"7741124012286198272","unitOfMeasure":"","unitID":"","identifier":"46.7"}],"sequence":"10000","name":"LENS_WIDTH","usage":"Descriptive","uniqueID":"7741124012285060340","displayable":false,"comparable":false,"identifier":"LENS_WIDTH","searchable":true,"facetable":false},{"storeDisplay":false,"values":[{"sequence":"0","value":"1661P247","uniqueID":"7741124012286198717","unitOfMeasure":"","unitID":"","identifier":"1661P247"}],"sequence":"10000","name":"Grid","usage":"Descriptive","uniqueID":"7741124012283591836","displayable":false,"comparable":true,"identifier":"GRID","searchable":false,"facetable":false},{"storeDisplay":false,"values":[{"sequence":"0","value":"22","uniqueID":"7741124012286202599","unitOfMeasure":"","unitID":"","identifier":"22"}],"sequence":"10000","name":"BRIDGE","usage":"Descriptive","uniqueID":"7741124012285060347","displayable":false,"comparable":true,"identifier":"BRIDGE","searchable":true,"facetable":false}],"partNumber":"827934423824"},{"hasSingleSKU":false,"catalogEntryTypeCode":"ItemBean","parentCatalogGroupID":["3074457345616683318_3074457345616686168","3074457345616683368_3074457345616714204","3074457345616683368_3074457345616714205","3074457345616683368_3074457345616714207","3074457345616683368_3074457345616714212","3074457345616684418_3074457345616714204","3074457345616684418_3074457345616714205","3074457345616684418_3074457345616714207","3074457345616684418_3074457345616714212","3074457345616684918_3074457345616714204","3074457345616684918_3074457345616714205","3074457345616684918_3074457345616714207","3074457345616684918_3074457345616714212"],"uniqueID":"3074457345616751790","resourceId":"http:\/\/lux-prdlv-src01.lux-ecomm.net:3737\/search\/resources\/store\/715839034\/productview\/byId\/3074457345616751790","price":[{"description":"L","value":"","usage":"Display","currency":"USD"},{"description":"O","value":"","usage":"Offer","currency":"USD"}],"thumbnail":"https:\/\/assets.oliverpeoples.com\/is\/image\/OliverPeoples\/827934434660__001.png?impolicy=OV_OpPlp","mfPartNumber_ntk":"0OV5036S","manufacturer":"Oliver Peoples","name":"Sheldrake Sun","buyable":"true","storeID":"715838934","attributes":[{"storeDisplay":false,"values":[{"sequence":"1","value":"150","uniqueID":"7741124012284934126","unitOfMeasure":"","unitID":"","identifier":"150"}],"sequence":"10000","name":"Grossweight","usage":"Descriptive","uniqueID":"7741124012283379861","displayable":false,"comparable":true,"identifier":"GROSSWEIGHT","searchable":false,"facetable":false},{"storeDisplay":false,"values":[{"sequence":"1","value":"OV5036S 1661P2 49-22","uniqueID":"7741124012284933626","unitOfMeasure":"","unitID":"","identifier":"OV5036S 1661P2 49-22"}],"sequence":"10000","name":"Displaysku","usage":"Descriptive","uniqueID":"7741124012283379878","displayable":false,"comparable":true,"identifier":"DISPLAYSKU","searchable":false,"facetable":false},{"storeDisplay":false,"values":[{"sequence":"1","value":"49","uniqueID":"7741124012283378428","unitOfMeasure":"","unitID":"","identifier":"49"}],"sequence":"10000","name":"Model size","usage":"Descriptive","uniqueID":"7741124012283379858","displayable":false,"comparable":true,"identifier":"MODEL_SIZE","searchable":false,"facetable":false},{"storeDisplay":false,"values":[{"sequence":"0","value":"49.0","uniqueID":"7741124012286198890","unitOfMeasure":"","unitID":"","identifier":"49.0"}],"sequence":"10000","name":"LENS_WIDTH","usage":"Descriptive","uniqueID":"7741124012285060340","displayable":false,"comparable":false,"identifier":"LENS_WIDTH","searchable":true,"facetable":false},{"storeDisplay":false,"values":[{"sequence":"0","value":"0ov5036s1661p249","uniqueID":"7741124012286201127","unitOfMeasure":"","unitID":"","identifier":"0ov5036s1661p249"}],"sequence":"10000","name":"SKU","usage":"Descriptive","uniqueID":"7741124012283391835","displayable":false,"comparable":true,"identifier":"SKU","searchable":false,"facetable":false},{"storeDisplay":false,"values":[{"sequence":"0","value":"22","uniqueID":"7741124012286202599","unitOfMeasure":"","unitID":"","identifier":"22"}],"sequence":"10000","name":"BRIDGE","usage":"Descriptive","uniqueID":"7741124012285060347","displayable":false,"comparable":true,"identifier":"BRIDGE","searchable":true,"facetable":false},{"storeDisplay":false,"values":[{"sequence":"0","value":"Large","uniqueID":"7741124012283378443","unitOfMeasure":"","unitID":"","identifier":"Large"}],"sequence":"10000","name":"Size","usage":"Defining","uniqueID":"7741124012283379859","displayable":true,"comparable":true,"identifier":"MODEL_SIZE_DISPLAY","searchable":false,"facetable":false},{"storeDisplay":false,"values":[{"sequence":"0","value":"52.5","uniqueID":"7741124012286201120","unitOfMeasure":"","unitID":"","identifier":"52.5"}],"sequence":"10000","name":"Seg height","usage":"Descriptive","uniqueID":"7741124012283591335","displayable":false,"comparable":true,"identifier":"SEG_HEIGHT","searchable":false,"facetable":false},{"storeDisplay":false,"values":[{"sequence":"2","value":"40.7","uniqueID":"7741124012283382097","unitOfMeasure":"","unitID":"","identifier":"40.7"}],"sequence":"10000","name":"Lensheight","usage":"Descriptive","uniqueID":"7741124012283379885","displayable":false,"comparable":true,"identifier":"LENSHEIGHT","searchable":false,"facetable":false},{"storeDisplay":false,"values":[{"sequence":"0","value":"0","uniqueID":"7741124012283379037","unitOfMeasure":"","unitID":"","identifier":"145"}],"sequence":"10000","name":"Temple length","usage":"Descriptive","uniqueID":"7741124012283379863","displayable":false,"comparable":true,"identifier":"TEMPLE_LENGTH","searchable":false,"facetable":false},{"storeDisplay":false,"values":[{"sequence":"0","value":"4922","uniqueID":"7741124012286198817","unitOfMeasure":"","unitID":"","identifier":"4922"}],"sequence":"10000","name":"Lens bridge","usage":"Descriptive","uniqueID":"7741124012283379862","displayable":false,"comparable":true,"identifier":"LENS_BRIDGE","searchable":false,"facetable":false},{"storeDisplay":false,"values":[{"sequence":"0","value":"128","uniqueID":"7741124012286434069","unitOfMeasure":"","unitID":"","identifier":"128"}],"sequence":"10000","name":"HINGE_DISTANCE","usage":"Descriptive","uniqueID":"7741124012285060349","displayable":false,"comparable":false,"identifier":"HINGE_DISTANCE","searchable":true,"facetable":false},{"storeDisplay":false,"values":[{"sequence":"0","value":"1661P249","uniqueID":"7741124012286201129","unitOfMeasure":"","unitID":"","identifier":"1661P249"}],"sequence":"10000","name":"Grid","usage":"Descriptive","uniqueID":"7741124012283591836","displayable":false,"comparable":true,"identifier":"GRID","searchable":false,"facetable":false}],"partNumber":"827934434660"}],"resourceId":"http:\/\/lux-prdlv-src01.lux-ecomm.net:3737\/search\/resources\/store\/715839034\/productview\/byId\/3074457345616692716","price":[{"description":"L","value":"440.0","usage":"Display","currency":"USD"},{"description":"O","value":"","usage":"Offer","currency":"USD"}],"thumbnail":"https:\/\/assets.oliverpeoples.com\/is\/image\/OliverPeoples\/827934423824__001.png?impolicy=OV_OpPlp","mfPartNumber_ntk":"OV5036S MALE 003","manufacturer":"Oliver Peoples","name":"Sheldrake Sun","buyable":"true","quantity":1,"attributes":[{"storeDisplay":false,"values":[{"sequence":"0","value":"OV5036S","uniqueID":"7741124012283381230","unitOfMeasure":"","unitID":"","identifier":"OV5036S"}],"sequence":"0","name":"Model code display","associatedKeyword":"-","usage":"Descriptive","uniqueID":"7741124012283379873","displayable":true,"comparable":true,"identifier":"MODEL_CODE_DISPLAY","searchable":false,"facetable":false},{"storeDisplay":false,"values":[{"sequence":"0","value":"Charcoal Tortoise","uniqueID":"7741124012283579134","unitOfMeasure":"","unitID":"","identifier":"Charcoal Tortoise"}],"sequence":"1","name":"Front color","associatedKeyword":"-","usage":"Descriptive","uniqueID":"7741124012283379839","displayable":true,"comparable":true,"identifier":"FRONT_COLOR","searchable":false,"facetable":false},{"storeDisplay":false,"values":[{"sequence":"0","value":"Midnight Express Polar","uniqueID":"7741124012283579172","unitOfMeasure":"","unitID":"","identifier":"Midnight Express Polar"}],"sequence":"2","name":"Lens color","associatedKeyword":"-","usage":"Descriptive","uniqueID":"7741124012283379846","displayable":true,"comparable":true,"identifier":"LENS_COLOR","searchable":false,"facetable":false},{"storeDisplay":false,"values":[{"sequence":"0","value":"Classic","uniqueID":"7741124012283379043","unitOfMeasure":"","unitID":"","identifier":"Classic"}],"sequence":"3","name":"Lens treatment","associatedKeyword":"-","usage":"Descriptive","uniqueID":"7741124012283379864","displayable":false,"comparable":true,"identifier":"LENS_TREATMENT","searchable":false,"facetable":false},{"storeDisplay":false,"values":[{"sequence":"0","value":"Glass","uniqueID":"7741124012286177449","unitOfMeasure":"","unitID":"","identifier":"Glass"}],"sequence":"5","name":"Lens material","associatedKeyword":"-","usage":"Descriptive","uniqueID":"7741124012285060339","displayable":false,"comparable":false,"identifier":"LENS_MATERIAL","searchable":true,"facetable":true},{"storeDisplay":false,"values":[{"sequence":"0","value":"Acetate","uniqueID":"7741124012283377366","unitOfMeasure":"","unitID":"","identifier":"Acetate"}],"sequence":"6","name":"Frame material","associatedKeyword":"-","usage":"Descriptive","uniqueID":"7741124012283379837","displayable":true,"comparable":true,"identifier":"FRAMEMATERIAL","searchable":false,"facetable":false},{"storeDisplay":false,"values":[{"sequence":"1","value":"1","uniqueID":"7741124012284932835","unitOfMeasure":"","unitID":"","identifier":"1"}],"sequence":"8","name":"PLACEHOLDER_SIZE","associatedKeyword":"-","usage":"Descriptive","uniqueID":"7741124012284296836","displayable":false,"comparable":false,"identifier":"PLACEHOLDER_SIZE","searchable":false,"facetable":false},{"storeDisplay":false,"values":[{"sequence":"2848","value":"Italy","uniqueID":"7741124012284933862","unitOfMeasure":"","unitID":"","identifier":"Italy"}],"sequence":"10","name":"Made in","associatedKeyword":"-","usage":"Descriptive","uniqueID":"7741124012283379848","displayable":true,"comparable":true,"identifier":"MADEIN","searchable":false,"facetable":false},{"storeDisplay":false,"values":[{"sequence":"0","value":"True","uniqueID":"7741124012286181046","unitOfMeasure":"","unitID":"","identifier":"True"}],"sequence":"10000","name":"BESTSELLERS","associatedKeyword":"-","usage":"Descriptive","uniqueID":"7741124012285059837","displayable":false,"comparable":true,"identifier":"BESTSELLERS","searchable":true,"facetable":false},{"storeDisplay":false,"values":[{"sequence":"0","value":"Collections","uniqueID":"7741124012286177337","unitOfMeasure":"","unitID":"","identifier":"Collections"}],"sequence":"10000","name":"COLLECTION_TYPE","associatedKeyword":"-","usage":"Descriptive","uniqueID":"7741124012285060353","displayable":false,"comparable":false,"identifier":"COLLECTION_TYPE","searchable":true,"facetable":false},{"storeDisplay":false,"values":[{"sequence":"0","value":"False","uniqueID":"7741124012286389837","unitOfMeasure":"","unitID":"","identifier":"FALSE"}],"sequence":"10000","name":"Photochromic","associatedKeyword":"-","usage":"Descriptive","uniqueID":"7741124012285148835","displayable":false,"comparable":true,"identifier":"PHOTOCHROMIC","searchable":true,"facetable":true},{"storeDisplay":false,"values":[{"sequence":"3","value":"L524c","uniqueID":"7741124012283377755","unitOfMeasure":"","unitID":"","identifier":"L524c"}],"sequence":"10000","name":"Clen","associatedKeyword":"-","usage":"Descriptive","uniqueID":"7741124012283379844","displayable":false,"comparable":true,"identifier":"CLEN","searchable":false,"facetable":false},{"storeDisplay":false,"values":[{"sequence":"13","value":"False","uniqueID":"7741124012283944664","unitOfMeasure":"","unitID":"","identifier":"False"}],"sequence":"10000","name":"Limited edition","associatedKeyword":"-","usage":"Descriptive","uniqueID":"7741124012283379847","displayable":false,"comparable":true,"identifier":"LIMITED_EDITION","searchable":true,"facetable":true},{"storeDisplay":false,"values":[{"sequence":"4","value":"Lenses-vintage-mineral-glass;material-acetate;hinge-5-barrel;temple-corewire;logo-inlaid-logo-plaque;frame-front-decorative-plaques","uniqueID":"7741124012284934054","unitOfMeasure":"","unitID":"","identifier":"Lenses-vintage-mineral-glass;material-acetate;hinge-5-barrel;temple-corewire;logo-inlaid-logo-plaque;frame-front-decorative-plaques"}],"sequence":"10000","name":"Features","associatedKeyword":"-","usage":"Descriptive","uniqueID":"7741124012283379879","displayable":false,"comparable":false,"identifier":"FEATURES","searchable":false,"facetable":false},{"storeDisplay":false,"values":[{"sequence":"0","value":"185","uniqueID":"7741124012286191398","unitOfMeasure":"","unitID":"","identifier":"185"}],"sequence":"10000","name":"WIDTH","associatedKeyword":"-","usage":"Descriptive","uniqueID":"7741124012285060338","displayable":false,"comparable":false,"identifier":"WIDTH","searchable":true,"facetable":false},{"storeDisplay":false,"values":[{"sequence":"1","value":"False","uniqueID":"7741124012284934128","unitOfMeasure":"","unitID":"","identifier":"False"}],"sequence":"10000","name":"ENGRAVINGELIGIBLE","associatedKeyword":"-","usage":"Descriptive","uniqueID":"7741124012284296835","displayable":false,"comparable":true,"identifier":"ENGRAVINGELIGIBLE","searchable":false,"facetable":false},{"storeDisplay":false,"values":[{"sequence":"0","value":"1661p2","uniqueID":"7741124012286185547","unitOfMeasure":"","unitID":"","identifier":"1661p2"}],"sequence":"10000","name":"COLOR_CODE","associatedKeyword":"-","usage":"Descriptive","uniqueID":"7741124012285059838","displayable":false,"comparable":false,"identifier":"COLOR_CODE","searchable":true,"facetable":false},{"storeDisplay":false,"values":[{"sequence":"0","value":"0","uniqueID":"7741124012283377923","unitOfMeasure":"","unitID":"","identifier":"False"}],"sequence":"10000","name":"Onsale","associatedKeyword":"-","usage":"Descriptive","uniqueID":"7741124012283379851","displayable":false,"comparable":true,"identifier":"ONSALE","searchable":false,"facetable":false},{"storeDisplay":false,"values":[{"sequence":"0","value":"Yes","uniqueID":"7741124012286184553","unitOfMeasure":"","unitID":"","identifier":"Yes"}],"sequence":"10000","name":"IS_ROXABLE","associatedKeyword":"-","usage":"Descriptive","uniqueID":"7741124012285060337","displayable":false,"comparable":true,"identifier":"IS_ROXABLE","searchable":true,"facetable":false},{"storeDisplay":false,"values":[{"sequence":"549","value":"False","uniqueID":"7741124012283377364","unitOfMeasure":"","unitID":"","identifier":"False"}],"sequence":"10000","name":"Exclusive","associatedKeyword":"-","usage":"Descriptive","uniqueID":"7741124012283379836","displayable":false,"comparable":true,"identifier":"EXCLUSIVE","searchable":true,"facetable":true},{"storeDisplay":false,"values":[{"sequence":"1","value":"Institutional-Sun","uniqueID":"7741124012283484343","unitOfMeasure":"","unitID":"","identifier":"Institutional-Sun"}],"sequence":"10000","name":"Case","associatedKeyword":"-","usage":"Descriptive","uniqueID":"7741124012283439835","displayable":false,"comparable":false,"identifier":"CASE","searchable":true,"facetable":true},{"storeDisplay":false,"values":[{"sequence":"0","value":"Charcoal Tortoise","uniqueID":"7741124012283579154","unitOfMeasure":"","unitID":"","identifier":"Charcoal Tortoise"}],"sequence":"10000","name":"Front inner color","associatedKeyword":"-","usage":"Descriptive","uniqueID":"7741124012283379841","displayable":false,"comparable":true,"identifier":"FRONT_INNER_COLOR","searchable":false,"facetable":false},{"storeDisplay":false,"values":[{"sequence":"0","value":"Charcoal Tortoise","uniqueID":"7741124012286178099","unitOfMeasure":"","unitID":"","identifier":"Charcoal Tortoise"}],"sequence":"10000","name":"Temple inner color facet","associatedKeyword":"-","usage":"Descriptive","uniqueID":"7741124012283379857","displayable":false,"comparable":true,"identifier":"TEMPLE_INNER_COLOR_FACET","searchable":true,"facetable":false},{"storeDisplay":false,"values":[{"sequence":"0","value":"Yes","uniqueID":"7741124012283377924","unitOfMeasure":"","unitID":"","identifier":"Yes"}],"sequence":"10000","name":"Polarized","associatedKeyword":"-","usage":"Descriptive","uniqueID":"7741124012283379852","displayable":false,"comparable":true,"identifier":"POLARIZED","searchable":true,"facetable":true},{"storeDisplay":false,"values":[{"sequence":"0","value":"Grey","uniqueID":"7741124012283377838","unitOfMeasure":"","unitID":"","identifier":"Grey"}],"sequence":"10000","name":"Lens color","associatedKeyword":"-","usage":"Descriptive","uniqueID":"7741124012283379845","displayable":false,"comparable":true,"identifier":"LENS_COLOR_FACET","searchable":true,"facetable":true},{"storeDisplay":false,"values":[{"sequence":"0","value":"201806","uniqueID":"7741124012284593838","unitOfMeasure":"","unitID":"","identifier":"201806"}],"sequence":"10000","name":"Collection","associatedKeyword":"-","usage":"Descriptive","uniqueID":"7741124012283379835","displayable":false,"comparable":true,"identifier":"COLLECTION","searchable":true,"facetable":false},{"storeDisplay":false,"values":[{"sequence":"0","value":"Acetate","uniqueID":"7741124012283377370","unitOfMeasure":"","unitID":"","identifier":"Acetate"}],"sequence":"10000","name":"Frame material","associatedKeyword":"-","usage":"Descriptive","uniqueID":"7741124012283379838","displayable":false,"comparable":true,"identifier":"FRAMEMATERIAL_FACET","searchable":true,"facetable":true},{"storeDisplay":false,"values":[{"sequence":"0","value":"Grey","uniqueID":"7741124012286177439","unitOfMeasure":"","unitID":"","identifier":"Grey"}],"sequence":"10000","name":"Lenscolor family","associatedKeyword":"-","usage":"Descriptive","uniqueID":"7741124012283591844","displayable":false,"comparable":true,"identifier":"LENSCOLOR_FAMILY","searchable":false,"facetable":false},{"storeDisplay":false,"values":[{"sequence":"0","value":"Grey","uniqueID":"7741124012283378232","unitOfMeasure":"","unitID":"","identifier":"Grey"}],"sequence":"10000","name":"Temple color","associatedKeyword":"-","usage":"Descriptive","uniqueID":"7741124012283379855","displayable":false,"comparable":true,"identifier":"TEMPLE_COLOR_FACET","searchable":true,"facetable":false},{"storeDisplay":false,"values":[{"sequence":"0","value":"False","uniqueID":"7741124012286328838","unitOfMeasure":"","unitID":"","identifier":"FALSE"}],"sequence":"10000","name":"New releases","associatedKeyword":"-","usage":"Descriptive","uniqueID":"7741124012283379849","displayable":false,"comparable":true,"identifier":"NEWRELEASES","searchable":true,"facetable":true},{"storeDisplay":false,"values":[{"sequence":"0","value":"3P","uniqueID":"7741124012283381081","unitOfMeasure":"","unitID":"","identifier":"3P"}],"sequence":"10000","name":"Notainformativa","associatedKeyword":"-","usage":"Descriptive","uniqueID":"7741124012283379850","displayable":false,"comparable":true,"identifier":"NOTAINFORMATIVA","searchable":false,"facetable":false},{"storeDisplay":false,"values":[{"sequence":"0","value":"Grey","uniqueID":"7741124012283377728","unitOfMeasure":"","unitID":"","identifier":"Grey"}],"sequence":"10000","name":"Front inner color facet","associatedKeyword":"-","usage":"Descriptive","uniqueID":"7741124012283379842","displayable":false,"comparable":true,"identifier":"FRONT_INNER_COLOR_FACET","searchable":true,"facetable":false},{"storeDisplay":false,"values":[{"sequence":"0","value":"Classic","uniqueID":"7741124012283379047","unitOfMeasure":"","unitID":"","identifier":"Classic"}],"sequence":"10000","name":"Lens type","associatedKeyword":"-","usage":"Descriptive","uniqueID":"7741124012283379865","displayable":false,"comparable":true,"identifier":"LENS_TREATMENT_FACET","searchable":true,"facetable":true},{"storeDisplay":false,"values":[{"sequence":"0","value":"Sheldrake Sun","uniqueID":"7741124012285468607","unitOfMeasure":"","unitID":"","identifier":"Sheldrake Sun"}],"sequence":"10000","name":"Modelname","associatedKeyword":"-","usage":"Descriptive","uniqueID":"7741124012283379853","displayable":false,"comparable":true,"identifier":"MODELNAME","searchable":true,"facetable":false},{"storeDisplay":false,"values":[{"sequence":"0","value":"Man","uniqueID":"7741124012286488345","unitOfMeasure":"","unitID":"","identifier":"MALE"}],"sequence":"10000","name":"Gender","associatedKeyword":"-","usage":"Descriptive","uniqueID":"7741124012283379843","displayable":false,"comparable":true,"identifier":"GENDER","searchable":true,"facetable":true},{"storeDisplay":false,"values":[{"sequence":"0","value":"Charcoal Tortoise","uniqueID":"7741124012283579225","unitOfMeasure":"","unitID":"","identifier":"Charcoal Tortoise"}],"sequence":"10000","name":"Temple inner color","associatedKeyword":"-","usage":"Descriptive","uniqueID":"7741124012283379856","displayable":false,"comparable":true,"identifier":"TEMPLE_INNER_COLOR","searchable":false,"facetable":false},{"storeDisplay":false,"values":[{"sequence":"0","value":"Grey","uniqueID":"7741124012283377548","unitOfMeasure":"","unitID":"","identifier":"Grey"}],"sequence":"10000","name":"Frame color","associatedKeyword":"-","usage":"Descriptive","uniqueID":"7741124012283379840","displayable":false,"comparable":true,"identifier":"FRONT_COLOR_FACET","searchable":true,"facetable":true},{"storeDisplay":false,"values":[{"sequence":"0","value":"Polished","uniqueID":"7741124012286177346","unitOfMeasure":"","unitID":"","identifier":"Polished"}],"sequence":"10000","name":"FINISHING","associatedKeyword":"-","usage":"Descriptive","uniqueID":"7741124012285060335","displayable":false,"comparable":true,"identifier":"FINISHING","searchable":true,"facetable":false},{"storeDisplay":false,"values":[{"sequence":"0","value":"Charcoal Tortoise","uniqueID":"7741124012283579210","unitOfMeasure":"","unitID":"","identifier":"Charcoal Tortoise"}],"sequence":"10000","name":"Temple color","associatedKeyword":"-","usage":"Descriptive","uniqueID":"7741124012283379854","displayable":false,"comparable":true,"identifier":"TEMPLE_COLOR","searchable":false,"facetable":false},{"storeDisplay":false,"values":[{"sequence":"0","value":"True","uniqueID":"7741124012286177429","unitOfMeasure":"","unitID":"","identifier":"True"}],"sequence":"10000","name":"LENS_LOGO","associatedKeyword":"-","usage":"Descriptive","uniqueID":"7741124012285060354","displayable":false,"comparable":true,"identifier":"LENS_LOGO","searchable":true,"facetable":false},{"storeDisplay":false,"values":[{"sequence":"0","value":"Statement","uniqueID":"7741124012286181018","unitOfMeasure":"","unitID":"","identifier":"Statement"}],"sequence":"10000","name":"MARKETING_THEME_STORY","associatedKeyword":"-","usage":"Descriptive","uniqueID":"7741124012285060348","displayable":false,"comparable":true,"identifier":"MARKETING_THEME_STORY","searchable":true,"facetable":false},{"storeDisplay":false,"values":[{"sequence":"2","value":"Sun","uniqueID":"7741124012283379213","unitOfMeasure":"","unitID":"","identifier":"Sun"}],"sequence":"10000","name":"Producttype","associatedKeyword":"-","usage":"Descriptive","uniqueID":"7741124012283379876","displayable":false,"comparable":true,"identifier":"PRODUCTTYPE","searchable":true,"facetable":true},{"storeDisplay":false,"values":[{"sequence":"48","value":"Collections","uniqueID":"7741124012283473371","unitOfMeasure":"","unitID":"","identifier":"Collections"}],"sequence":"10000","name":"Range","associatedKeyword":"-","usage":"Descriptive","uniqueID":"7741124012283379871","displayable":false,"comparable":true,"identifier":"RANGE","searchable":true,"facetable":true},{"storeDisplay":false,"values":[{"sequence":"0","value":"Square","uniqueID":"7741124012283379062","unitOfMeasure":"","unitID":"","identifier":"Square"}],"sequence":"10000","name":"Frame shape","associatedKeyword":"-","usage":"Descriptive","uniqueID":"7741124012283379868","displayable":false,"comparable":true,"identifier":"FRAME_SHAPE_FACET","searchable":true,"facetable":true},{"storeDisplay":false,"values":[{"sequence":"0","value":"Panthos","uniqueID":"7741124012284933893","unitOfMeasure":"","unitID":"","identifier":"Panthos"}],"sequence":"10000","name":"Frame shape","associatedKeyword":"-","usage":"Descriptive","uniqueID":"7741124012283379867","displayable":false,"comparable":true,"identifier":"FRAME_SHAPE","searchable":false,"facetable":false},{"storeDisplay":false,"values":[{"sequence":"0","value":"Global","uniqueID":"7741124012283379067","unitOfMeasure":"","unitID":"","identifier":"Global"}],"sequence":"10000","name":"Fitting","associatedKeyword":"-","usage":"Descriptive","uniqueID":"7741124012283379869","displayable":false,"comparable":true,"identifier":"GEO_FIT","searchable":true,"facetable":true},{"storeDisplay":false,"values":[{"sequence":"0","value":"Zpfn","uniqueID":"7741124012286177452","unitOfMeasure":"","unitID":"","identifier":"ZPFN"}],"sequence":"10000","name":"Materialtype","associatedKeyword":"-","usage":"Descriptive","uniqueID":"7741124012283379872","displayable":false,"comparable":true,"identifier":"MATERIALTYPE","searchable":false,"facetable":false},{"storeDisplay":false,"values":[{"sequence":"0","value":"Large","uniqueID":"7741124012283378443","unitOfMeasure":"","unitID":"","identifier":"Large"},{"sequence":"0","value":"Standard","uniqueID":"7741124012283378442","unitOfMeasure":"","unitID":"","identifier":"Standard"}],"sequence":"10000","name":"Size","associatedKeyword":"-","usage":"Defining","uniqueID":"7741124012283379859","displayable":true,"comparable":true,"identifier":"MODEL_SIZE_DISPLAY","searchable":false,"facetable":false},{"storeDisplay":false,"values":[{"sequence":"0","value":"Full Rim","uniqueID":"7741124012283379070","unitOfMeasure":"","unitID":"","identifier":"Full Rim"}],"sequence":"10000","name":"Frame type","associatedKeyword":"-","usage":"Descriptive","uniqueID":"7741124012283379870","displayable":false,"comparable":true,"identifier":"FRAMETYPE","searchable":true,"facetable":true}],"storeID":"715838934","numberOfSKUs":2,"partNumber":"0OV5036S__1661P2"},{"hasSingleSKU":false,"catalogEntryTypeCode":"ProductBean","associationType":"REPLACEMENT","parentCatalogGroupID":["3074457345616683318_3074457345616686168","3074457345616683368_3074457345616714203","3074457345616683368_3074457345616714204","3074457345616683368_3074457345616714205","3074457345616683368_3074457345616714207","3074457345616683368_3074457345616714212","3074457345616684418_3074457345616714203","3074457345616684418_3074457345616714204","3074457345616684418_3074457345616714205","3074457345616684418_3074457345616714207","3074457345616684418_3074457345616714212","3074457345616684918_3074457345616714203","3074457345616684918_3074457345616714204","3074457345616684918_3074457345616714205","3074457345616684918_3074457345616714207","3074457345616684918_3074457345616714212"],"price_USD":"380.0","uniqueID":"3074457345616824756","sKUs":[{"hasSingleSKU":false,"catalogEntryTypeCode":"ItemBean","parentCatalogGroupID":["3074457345616683318_3074457345616686168","3074457345616683368_3074457345616714203","3074457345616683368_3074457345616714204","3074457345616683368_3074457345616714205","3074457345616683368_3074457345616714207","3074457345616683368_3074457345616714212","3074457345616684418_3074457345616714203","3074457345616684418_3074457345616714204","3074457345616684418_3074457345616714205","3074457345616684418_3074457345616714207","3074457345616684418_3074457345616714212","3074457345616684918_3074457345616714203","3074457345616684918_3074457345616714204","3074457345616684918_3074457345616714205","3074457345616684918_3074457345616714207","3074457345616684918_3074457345616714212"],"uniqueID":"3074457345616824863","resourceId":"http:\/\/lux-prdlv-src01.lux-ecomm.net:3737\/search\/resources\/store\/715839034\/productview\/byId\/3074457345616824863","price":[{"description":"L","value":"","usage":"Display","currency":"USD"},{"description":"O","value":"","usage":"Offer","currency":"USD"}],"thumbnail":"https:\/\/assets.oliverpeoples.com\/is\/image\/OliverPeoples\/827934459496__001.png?impolicy=OV_OpPlp","mfPartNumber_ntk":"0OV5036S","manufacturer":"Oliver Peoples","name":"Sheldrake Sun","buyable":"true","storeID":"715838934","attributes":[{"storeDisplay":false,"values":[{"sequence":"0","value":"124","uniqueID":"7741124012286195068","unitOfMeasure":"","unitID":"","identifier":"124"}],"sequence":"10000","name":"HINGE_DISTANCE","usage":"Descriptive","uniqueID":"7741124012285060349","displayable":false,"comparable":false,"identifier":"HINGE_DISTANCE","searchable":true,"facetable":false},{"storeDisplay":false,"values":[{"sequence":"0","value":"17035647","uniqueID":"7741124012286434269","unitOfMeasure":"","unitID":"","identifier":"17035647"}],"sequence":"10000","name":"Grid","usage":"Descriptive","uniqueID":"7741124012283591836","displayable":false,"comparable":true,"identifier":"GRID","searchable":false,"facetable":false},{"storeDisplay":false,"values":[{"sequence":"0","value":"0OV5036S","uniqueID":"7741124012286434284","unitOfMeasure":"","unitID":"","identifier":"0OV5036S"}],"sequence":"10000","name":"Displaysku","usage":"Descriptive","uniqueID":"7741124012283379878","displayable":false,"comparable":true,"identifier":"DISPLAYSKU","searchable":false,"facetable":false},{"storeDisplay":false,"values":[{"sequence":"1","value":"47","uniqueID":"7741124012283378426","unitOfMeasure":"","unitID":"","identifier":"47"}],"sequence":"10000","name":"Model size","usage":"Descriptive","uniqueID":"7741124012283379858","displayable":false,"comparable":true,"identifier":"MODEL_SIZE","searchable":false,"facetable":false},{"storeDisplay":false,"values":[{"sequence":"0","value":"22","uniqueID":"7741124012286202599","unitOfMeasure":"","unitID":"","identifier":"22"}],"sequence":"10000","name":"BRIDGE","usage":"Descriptive","uniqueID":"7741124012285060347","displayable":false,"comparable":true,"identifier":"BRIDGE","searchable":true,"facetable":false},{"storeDisplay":false,"values":[{"sequence":"0","value":"4722","uniqueID":"7741124012286207216","unitOfMeasure":"","unitID":"","identifier":"4722"}],"sequence":"10000","name":"Lens bridge","usage":"Descriptive","uniqueID":"7741124012283379862","displayable":false,"comparable":true,"identifier":"LENS_BRIDGE","searchable":false,"facetable":false},{"storeDisplay":false,"values":[{"sequence":"0","value":"Small","uniqueID":"7741124012283378441","unitOfMeasure":"","unitID":"","identifier":"Small"}],"sequence":"10000","name":"Size","usage":"Defining","uniqueID":"7741124012283379859","displayable":true,"comparable":true,"identifier":"MODEL_SIZE_DISPLAY","searchable":false,"facetable":false},{"storeDisplay":false,"values":[{"sequence":"0","value":"0","uniqueID":"7741124012283379037","unitOfMeasure":"","unitID":"","identifier":"145"}],"sequence":"10000","name":"Temple length","usage":"Descriptive","uniqueID":"7741124012283379863","displayable":false,"comparable":true,"identifier":"TEMPLE_LENGTH","searchable":false,"facetable":false},{"storeDisplay":false,"values":[{"sequence":"0","value":"46.7","uniqueID":"7741124012286198272","unitOfMeasure":"","unitID":"","identifier":"46.7"}],"sequence":"10000","name":"LENS_WIDTH","usage":"Descriptive","uniqueID":"7741124012285060340","displayable":false,"comparable":false,"identifier":"LENS_WIDTH","searchable":true,"facetable":false},{"storeDisplay":false,"values":[{"sequence":"0","value":"0ov5036s17035647","uniqueID":"7741124012286434265","unitOfMeasure":"","unitID":"","identifier":"0ov5036s17035647"}],"sequence":"10000","name":"SKU","usage":"Descriptive","uniqueID":"7741124012283391835","displayable":false,"comparable":true,"identifier":"SKU","searchable":false,"facetable":false},{"storeDisplay":false,"values":[{"sequence":"0","value":"150.000","uniqueID":"7741124012286405870","unitOfMeasure":"","unitID":"","identifier":"150.000"}],"sequence":"10000","name":"Grossweight","usage":"Descriptive","uniqueID":"7741124012283379861","displayable":false,"comparable":true,"identifier":"GROSSWEIGHT","searchable":false,"facetable":false},{"storeDisplay":false,"values":[{"sequence":"3","value":"38.8","uniqueID":"7741124012283382115","unitOfMeasure":"","unitID":"","identifier":"38.8"}],"sequence":"10000","name":"Lensheight","usage":"Descriptive","uniqueID":"7741124012283379885","displayable":false,"comparable":true,"identifier":"LENSHEIGHT","searchable":false,"facetable":false}],"partNumber":"827934459496"},{"hasSingleSKU":false,"catalogEntryTypeCode":"ItemBean","parentCatalogGroupID":["3074457345616683318_3074457345616686168","3074457345616683368_3074457345616714203","3074457345616683368_3074457345616714204","3074457345616683368_3074457345616714205","3074457345616683368_3074457345616714207","3074457345616683368_3074457345616714212","3074457345616684418_3074457345616714203","3074457345616684418_3074457345616714204","3074457345616684418_3074457345616714205","3074457345616684418_3074457345616714207","3074457345616684418_3074457345616714212","3074457345616684918_3074457345616714203","3074457345616684918_3074457345616714204","3074457345616684918_3074457345616714205","3074457345616684918_3074457345616714207","3074457345616684918_3074457345616714212"],"uniqueID":"3074457345616824864","resourceId":"http:\/\/lux-prdlv-src01.lux-ecomm.net:3737\/search\/resources\/store\/715839034\/productview\/byId\/3074457345616824864","price":[{"description":"L","value":"","usage":"Display","currency":"USD"},{"description":"O","value":"","usage":"Offer","currency":"USD"}],"thumbnail":"https:\/\/assets.oliverpeoples.com\/is\/image\/OliverPeoples\/827934459489__001.png?impolicy=OV_OpPlp","mfPartNumber_ntk":"0OV5036S","manufacturer":"Oliver Peoples","name":"Sheldrake Sun","buyable":"true","storeID":"715838934","attributes":[{"storeDisplay":false,"values":[{"sequence":"1","value":"49","uniqueID":"7741124012283378428","unitOfMeasure":"","unitID":"","identifier":"49"}],"sequence":"10000","name":"Model size","usage":"Descriptive","uniqueID":"7741124012283379858","displayable":false,"comparable":true,"identifier":"MODEL_SIZE","searchable":false,"facetable":false},{"storeDisplay":false,"values":[{"sequence":"0","value":"0OV5036S","uniqueID":"7741124012286434284","unitOfMeasure":"","unitID":"","identifier":"0OV5036S"}],"sequence":"10000","name":"Displaysku","usage":"Descriptive","uniqueID":"7741124012283379878","displayable":false,"comparable":true,"identifier":"DISPLAYSKU","searchable":false,"facetable":false},{"storeDisplay":false,"values":[{"sequence":"0","value":"22","uniqueID":"7741124012286202599","unitOfMeasure":"","unitID":"","identifier":"22"}],"sequence":"10000","name":"BRIDGE","usage":"Descriptive","uniqueID":"7741124012285060347","displayable":false,"comparable":true,"identifier":"BRIDGE","searchable":true,"facetable":false},{"storeDisplay":false,"values":[{"sequence":"0","value":"17035649","uniqueID":"7741124012286434286","unitOfMeasure":"","unitID":"","identifier":"17035649"}],"sequence":"10000","name":"Grid","usage":"Descriptive","uniqueID":"7741124012283591836","displayable":false,"comparable":true,"identifier":"GRID","searchable":false,"facetable":false},{"storeDisplay":false,"values":[{"sequence":"0","value":"0","uniqueID":"7741124012283379037","unitOfMeasure":"","unitID":"","identifier":"145"}],"sequence":"10000","name":"Temple length","usage":"Descriptive","uniqueID":"7741124012283379863","displayable":false,"comparable":true,"identifier":"TEMPLE_LENGTH","searchable":false,"facetable":false},{"storeDisplay":false,"values":[{"sequence":"0","value":"Standard","uniqueID":"7741124012283378442","unitOfMeasure":"","unitID":"","identifier":"Standard"}],"sequence":"10000","name":"Size","usage":"Defining","uniqueID":"7741124012283379859","displayable":true,"comparable":true,"identifier":"MODEL_SIZE_DISPLAY","searchable":false,"facetable":false},{"storeDisplay":false,"values":[{"sequence":"0","value":"0ov5036s17035649","uniqueID":"7741124012286434289","unitOfMeasure":"","unitID":"","identifier":"0ov5036s17035649"}],"sequence":"10000","name":"SKU","usage":"Descriptive","uniqueID":"7741124012283391835","displayable":false,"comparable":true,"identifier":"SKU","searchable":false,"facetable":false},{"storeDisplay":false,"values":[{"sequence":"0","value":"4922","uniqueID":"7741124012286198817","unitOfMeasure":"","unitID":"","identifier":"4922"}],"sequence":"10000","name":"Lens bridge","usage":"Descriptive","uniqueID":"7741124012283379862","displayable":false,"comparable":true,"identifier":"LENS_BRIDGE","searchable":false,"facetable":false},{"storeDisplay":false,"values":[{"sequence":"0","value":"128","uniqueID":"7741124012286434069","unitOfMeasure":"","unitID":"","identifier":"128"}],"sequence":"10000","name":"HINGE_DISTANCE","usage":"Descriptive","uniqueID":"7741124012285060349","displayable":false,"comparable":false,"identifier":"HINGE_DISTANCE","searchable":true,"facetable":false},{"storeDisplay":false,"values":[{"sequence":"0","value":"49.0","uniqueID":"7741124012286198890","unitOfMeasure":"","unitID":"","identifier":"49.0"}],"sequence":"10000","name":"LENS_WIDTH","usage":"Descriptive","uniqueID":"7741124012285060340","displayable":false,"comparable":false,"identifier":"LENS_WIDTH","searchable":true,"facetable":false},{"storeDisplay":false,"values":[{"sequence":"2","value":"40.7","uniqueID":"7741124012283382097","unitOfMeasure":"","unitID":"","identifier":"40.7"}],"sequence":"10000","name":"Lensheight","usage":"Descriptive","uniqueID":"7741124012283379885","displayable":false,"comparable":true,"identifier":"LENSHEIGHT","searchable":false,"facetable":false},{"storeDisplay":false,"values":[{"sequence":"0","value":"150.000","uniqueID":"7741124012286405870","unitOfMeasure":"","unitID":"","identifier":"150.000"}],"sequence":"10000","name":"Grossweight","usage":"Descriptive","uniqueID":"7741124012283379861","displayable":false,"comparable":true,"identifier":"GROSSWEIGHT","searchable":false,"facetable":false}],"partNumber":"827934459489"}],"resourceId":"http:\/\/lux-prdlv-src01.lux-ecomm.net:3737\/search\/resources\/store\/715839034\/productview\/byId\/3074457345616824756","price":[{"description":"L","value":"380.0","usage":"Display","currency":"USD"},{"description":"O","value":"","usage":"Offer","currency":"USD"}],"thumbnail":"https:\/\/assets.oliverpeoples.com\/is\/image\/OliverPeoples\/827934459496__001.png?impolicy=OV_OpPlp","manufacturer":"Oliver Peoples","name":"Sheldrake Sun","buyable":"true","quantity":1,"attributes":[{"storeDisplay":false,"values":[{"sequence":"0","value":"OV5036S","uniqueID":"7741124012283381230","unitOfMeasure":"","unitID":"","identifier":"OV5036S"}],"sequence":"0","name":"Model code display","associatedKeyword":"-","usage":"Descriptive","uniqueID":"7741124012283379873","displayable":true,"comparable":true,"identifier":"MODEL_CODE_DISPLAY","searchable":false,"facetable":false},{"storeDisplay":false,"values":[{"sequence":"0","value":"Canarywood Gradient","uniqueID":"7741124012286394335","unitOfMeasure":"","unitID":"","identifier":"Canarywood Gradient"}],"sequence":"1","name":"Front color","associatedKeyword":"-","usage":"Descriptive","uniqueID":"7741124012283379839","displayable":true,"comparable":true,"identifier":"FRONT_COLOR","searchable":false,"facetable":false},{"storeDisplay":false,"values":[{"sequence":"0","value":"Cobalto","uniqueID":"7741124012283507463","unitOfMeasure":"","unitID":"","identifier":"Cobalto"}],"sequence":"2","name":"Lens color","associatedKeyword":"-","usage":"Descriptive","uniqueID":"7741124012283379846","displayable":true,"comparable":true,"identifier":"LENS_COLOR","searchable":false,"facetable":false},{"storeDisplay":false,"values":[{"sequence":"0","value":"Classic","uniqueID":"7741124012283379043","unitOfMeasure":"","unitID":"","identifier":"Classic"}],"sequence":"3","name":"Lens treatment","associatedKeyword":"-","usage":"Descriptive","uniqueID":"7741124012283379864","displayable":false,"comparable":true,"identifier":"LENS_TREATMENT","searchable":false,"facetable":false},{"storeDisplay":false,"values":[{"sequence":"0","value":"Crystal","uniqueID":"7741124012286177448","unitOfMeasure":"","unitID":"","identifier":"Crystal"}],"sequence":"5","name":"Lens material","associatedKeyword":"-","usage":"Descriptive","uniqueID":"7741124012285060339","displayable":false,"comparable":false,"identifier":"LENS_MATERIAL","searchable":true,"facetable":true},{"storeDisplay":false,"values":[{"sequence":"0","value":"Acetate","uniqueID":"7741124012283377366","unitOfMeasure":"","unitID":"","identifier":"Acetate"}],"sequence":"6","name":"Frame material","associatedKeyword":"-","usage":"Descriptive","uniqueID":"7741124012283379837","displayable":true,"comparable":true,"identifier":"FRAMEMATERIAL","searchable":false,"facetable":false},{"storeDisplay":false,"values":[{"sequence":"1","value":"1","uniqueID":"7741124012284932835","unitOfMeasure":"","unitID":"","identifier":"1"}],"sequence":"8","name":"PLACEHOLDER_SIZE","associatedKeyword":"-","usage":"Descriptive","uniqueID":"7741124012284296836","displayable":false,"comparable":false,"identifier":"PLACEHOLDER_SIZE","searchable":false,"facetable":false},{"storeDisplay":false,"values":[{"sequence":"2848","value":"Italy","uniqueID":"7741124012284933862","unitOfMeasure":"","unitID":"","identifier":"Italy"}],"sequence":"10","name":"Made in","associatedKeyword":"-","usage":"Descriptive","uniqueID":"7741124012283379848","displayable":true,"comparable":true,"identifier":"MADEIN","searchable":false,"facetable":false},{"storeDisplay":false,"values":[{"sequence":"0","value":"Statement","uniqueID":"7741124012286181018","unitOfMeasure":"","unitID":"","identifier":"Statement"}],"sequence":"10000","name":"MARKETING_THEME_STORY","associatedKeyword":"-","usage":"Descriptive","uniqueID":"7741124012285060348","displayable":false,"comparable":true,"identifier":"MARKETING_THEME_STORY","searchable":true,"facetable":false},{"storeDisplay":false,"values":[{"sequence":"0","value":"True","uniqueID":"7741124012286181046","unitOfMeasure":"","unitID":"","identifier":"True"}],"sequence":"10000","name":"BESTSELLERS","associatedKeyword":"-","usage":"Descriptive","uniqueID":"7741124012285059837","displayable":false,"comparable":true,"identifier":"BESTSELLERS","searchable":true,"facetable":false},{"storeDisplay":false,"values":[{"sequence":"1","value":"False","uniqueID":"7741124012284934128","unitOfMeasure":"","unitID":"","identifier":"False"}],"sequence":"10000","name":"ENGRAVINGELIGIBLE","associatedKeyword":"-","usage":"Descriptive","uniqueID":"7741124012284296835","displayable":false,"comparable":true,"identifier":"ENGRAVINGELIGIBLE","searchable":false,"facetable":false},{"storeDisplay":false,"values":[{"sequence":"0","value":"Blue","uniqueID":"7741124012283377828","unitOfMeasure":"","unitID":"","identifier":"Blue"}],"sequence":"10000","name":"Lens color","associatedKeyword":"-","usage":"Descriptive","uniqueID":"7741124012283379845","displayable":false,"comparable":true,"identifier":"LENS_COLOR_FACET","searchable":true,"facetable":true},{"storeDisplay":false,"values":[{"sequence":"0","value":"Brown","uniqueID":"7741124012284273184","unitOfMeasure":"","unitID":"","identifier":"Brown"}],"sequence":"10000","name":"Front inner color","associatedKeyword":"-","usage":"Descriptive","uniqueID":"7741124012283379841","displayable":false,"comparable":true,"identifier":"FRONT_INNER_COLOR","searchable":false,"facetable":false},{"storeDisplay":false,"values":[{"sequence":"0","value":"Brown","uniqueID":"7741124012284273489","unitOfMeasure":"","unitID":"","identifier":"Brown"}],"sequence":"10000","name":"Temple color","associatedKeyword":"-","usage":"Descriptive","uniqueID":"7741124012283379854","displayable":false,"comparable":true,"identifier":"TEMPLE_COLOR","searchable":false,"facetable":false},{"storeDisplay":false,"values":[{"sequence":"0","value":"Brown","uniqueID":"7741124012283378415","unitOfMeasure":"","unitID":"","identifier":"Brown"}],"sequence":"10000","name":"Temple inner color facet","associatedKeyword":"-","usage":"Descriptive","uniqueID":"7741124012283379857","displayable":false,"comparable":true,"identifier":"TEMPLE_INNER_COLOR_FACET","searchable":true,"facetable":false},{"storeDisplay":false,"values":[{"sequence":"549","value":"False","uniqueID":"7741124012283377364","unitOfMeasure":"","unitID":"","identifier":"False"}],"sequence":"10000","name":"Exclusive","associatedKeyword":"-","usage":"Descriptive","uniqueID":"7741124012283379836","displayable":false,"comparable":true,"identifier":"EXCLUSIVE","searchable":true,"facetable":true},{"storeDisplay":false,"values":[{"sequence":"1","value":"Institutional-Sun","uniqueID":"7741124012283484343","unitOfMeasure":"","unitID":"","identifier":"Institutional-Sun"}],"sequence":"10000","name":"Case","associatedKeyword":"-","usage":"Descriptive","uniqueID":"7741124012283439835","displayable":false,"comparable":false,"identifier":"CASE","searchable":true,"facetable":true},{"storeDisplay":false,"values":[{"sequence":"13","value":"False","uniqueID":"7741124012283944664","unitOfMeasure":"","unitID":"","identifier":"False"}],"sequence":"10000","name":"Limited edition","associatedKeyword":"-","usage":"Descriptive","uniqueID":"7741124012283379847","displayable":false,"comparable":true,"identifier":"LIMITED_EDITION","searchable":true,"facetable":true},{"storeDisplay":false,"values":[{"sequence":"0","value":"False","uniqueID":"7741124012286432529","unitOfMeasure":"","unitID":"","identifier":"False"}],"sequence":"10000","name":"IS_ROXABLE","associatedKeyword":"-","usage":"Descriptive","uniqueID":"7741124012285060337","displayable":false,"comparable":true,"identifier":"IS_ROXABLE","searchable":true,"facetable":false},{"storeDisplay":false,"values":[{"sequence":"4","value":"Lenses-vintage-mineral-glass;material-acetate;hinge-5-barrel;temple-corewire;logo-inlaid-logo-plaque;frame-front-decorative-plaques","uniqueID":"7741124012284934054","unitOfMeasure":"","unitID":"","identifier":"Lenses-vintage-mineral-glass;material-acetate;hinge-5-barrel;temple-corewire;logo-inlaid-logo-plaque;frame-front-decorative-plaques"}],"sequence":"10000","name":"Features","associatedKeyword":"-","usage":"Descriptive","uniqueID":"7741124012283379879","displayable":false,"comparable":false,"identifier":"FEATURES","searchable":false,"facetable":false},{"storeDisplay":false,"values":[{"sequence":"0","value":"85.000","uniqueID":"7741124012286193550","unitOfMeasure":"","unitID":"","identifier":"85.000"}],"sequence":"10000","name":"WIDTH","associatedKeyword":"-","usage":"Descriptive","uniqueID":"7741124012285060338","displayable":false,"comparable":false,"identifier":"WIDTH","searchable":true,"facetable":false},{"storeDisplay":false,"values":[{"sequence":"2","value":"0576c","uniqueID":"7741124012283377815","unitOfMeasure":"","unitID":"","identifier":"0576c"}],"sequence":"10000","name":"Clen","associatedKeyword":"-","usage":"Descriptive","uniqueID":"7741124012283379844","displayable":false,"comparable":true,"identifier":"CLEN","searchable":false,"facetable":false},{"storeDisplay":false,"values":[{"sequence":"0","value":"170356","uniqueID":"7741124012286433154","unitOfMeasure":"","unitID":"","identifier":"170356"}],"sequence":"10000","name":"COLOR_CODE","associatedKeyword":"-","usage":"Descriptive","uniqueID":"7741124012285059838","displayable":false,"comparable":false,"identifier":"COLOR_CODE","searchable":true,"facetable":false},{"storeDisplay":false,"values":[{"sequence":"0","value":"False","uniqueID":"7741124012286389837","unitOfMeasure":"","unitID":"","identifier":"FALSE"}],"sequence":"10000","name":"Photochromic","associatedKeyword":"-","usage":"Descriptive","uniqueID":"7741124012285148835","displayable":false,"comparable":true,"identifier":"PHOTOCHROMIC","searchable":true,"facetable":true},{"storeDisplay":false,"values":[{"sequence":"0","value":"Brown","uniqueID":"7741124012283378231","unitOfMeasure":"","unitID":"","identifier":"Brown"}],"sequence":"10000","name":"Temple color","associatedKeyword":"-","usage":"Descriptive","uniqueID":"7741124012283379855","displayable":false,"comparable":true,"identifier":"TEMPLE_COLOR_FACET","searchable":true,"facetable":false},{"storeDisplay":false,"values":[{"sequence":"0","value":"Classic","uniqueID":"7741124012283379047","unitOfMeasure":"","unitID":"","identifier":"Classic"}],"sequence":"10000","name":"Lens type","associatedKeyword":"-","usage":"Descriptive","uniqueID":"7741124012283379865","displayable":false,"comparable":true,"identifier":"LENS_TREATMENT_FACET","searchable":true,"facetable":true},{"storeDisplay":false,"values":[{"sequence":"0","value":"Acetate","uniqueID":"7741124012283377370","unitOfMeasure":"","unitID":"","identifier":"Acetate"}],"sequence":"10000","name":"Frame material","associatedKeyword":"-","usage":"Descriptive","uniqueID":"7741124012283379838","displayable":false,"comparable":true,"identifier":"FRAMEMATERIAL_FACET","searchable":true,"facetable":true},{"storeDisplay":false,"values":[{"sequence":"0","value":"Brown","uniqueID":"7741124012284273551","unitOfMeasure":"","unitID":"","identifier":"Brown"}],"sequence":"10000","name":"Temple inner color","associatedKeyword":"-","usage":"Descriptive","uniqueID":"7741124012283379856","displayable":false,"comparable":true,"identifier":"TEMPLE_INNER_COLOR","searchable":false,"facetable":false},{"storeDisplay":false,"values":[{"sequence":"0","value":"Polished","uniqueID":"7741124012286177346","unitOfMeasure":"","unitID":"","identifier":"Polished"}],"sequence":"10000","name":"FINISHING","associatedKeyword":"-","usage":"Descriptive","uniqueID":"7741124012285060335","displayable":false,"comparable":true,"identifier":"FINISHING","searchable":true,"facetable":false},{"storeDisplay":false,"values":[{"sequence":"0","value":"202101","uniqueID":"7741124012286393335","unitOfMeasure":"","unitID":"","identifier":"202101"}],"sequence":"10000","name":"Collection","associatedKeyword":"-","usage":"Descriptive","uniqueID":"7741124012283379835","displayable":false,"comparable":true,"identifier":"COLLECTION","searchable":true,"facetable":false},{"storeDisplay":false,"values":[{"sequence":"0","value":"Sheldrake Sun","uniqueID":"7741124012285468607","unitOfMeasure":"","unitID":"","identifier":"Sheldrake Sun"}],"sequence":"10000","name":"Modelname","associatedKeyword":"-","usage":"Descriptive","uniqueID":"7741124012283379853","displayable":false,"comparable":true,"identifier":"MODELNAME","searchable":true,"facetable":false},{"storeDisplay":false,"values":[{"sequence":"0","value":"Man","uniqueID":"7741124012286488345","unitOfMeasure":"","unitID":"","identifier":"MALE"}],"sequence":"10000","name":"Gender","associatedKeyword":"-","usage":"Descriptive","uniqueID":"7741124012283379843","displayable":false,"comparable":true,"identifier":"GENDER","searchable":true,"facetable":true},{"storeDisplay":false,"values":[{"sequence":"0","value":"2N","uniqueID":"7741124012283381078","unitOfMeasure":"","unitID":"","identifier":"2N"}],"sequence":"10000","name":"Notainformativa","associatedKeyword":"-","usage":"Descriptive","uniqueID":"7741124012283379850","displayable":false,"comparable":true,"identifier":"NOTAINFORMATIVA","searchable":false,"facetable":false},{"storeDisplay":false,"values":[{"sequence":"0","value":"Brown","uniqueID":"7741124012283377547","unitOfMeasure":"","unitID":"","identifier":"Brown"}],"sequence":"10000","name":"Frame color","associatedKeyword":"-","usage":"Descriptive","uniqueID":"7741124012283379840","displayable":false,"comparable":true,"identifier":"FRONT_COLOR_FACET","searchable":true,"facetable":true},{"storeDisplay":false,"values":[{"sequence":"0","value":"False","uniqueID":"7741124012286328840","unitOfMeasure":"","unitID":"","identifier":"FALSE"}],"sequence":"10000","name":"Polarized","associatedKeyword":"-","usage":"Descriptive","uniqueID":"7741124012283379852","displayable":false,"comparable":true,"identifier":"POLARIZED","searchable":true,"facetable":true},{"storeDisplay":false,"values":[{"sequence":"2","value":"Sun","uniqueID":"7741124012283379213","unitOfMeasure":"","unitID":"","identifier":"Sun"}],"sequence":"10000","name":"Producttype","associatedKeyword":"-","usage":"Descriptive","uniqueID":"7741124012283379876","displayable":false,"comparable":true,"identifier":"PRODUCTTYPE","searchable":true,"facetable":true},{"storeDisplay":false,"values":[{"sequence":"48","value":"Collections","uniqueID":"7741124012283473371","unitOfMeasure":"","unitID":"","identifier":"Collections"}],"sequence":"10000","name":"Range","associatedKeyword":"-","usage":"Descriptive","uniqueID":"7741124012283379871","displayable":false,"comparable":true,"identifier":"RANGE","searchable":true,"facetable":true},{"storeDisplay":false,"values":[{"sequence":"0","value":"Square","uniqueID":"7741124012283379062","unitOfMeasure":"","unitID":"","identifier":"Square"}],"sequence":"10000","name":"Frame shape","associatedKeyword":"-","usage":"Descriptive","uniqueID":"7741124012283379868","displayable":false,"comparable":true,"identifier":"FRAME_SHAPE_FACET","searchable":true,"facetable":true},{"storeDisplay":false,"values":[{"sequence":"0","value":"Zpfn","uniqueID":"7741124012286177452","unitOfMeasure":"","unitID":"","identifier":"ZPFN"}],"sequence":"10000","name":"Materialtype","associatedKeyword":"-","usage":"Descriptive","uniqueID":"7741124012283379872","displayable":false,"comparable":true,"identifier":"MATERIALTYPE","searchable":false,"facetable":false},{"storeDisplay":false,"values":[{"sequence":"0","value":"Full Rim","uniqueID":"7741124012283379070","unitOfMeasure":"","unitID":"","identifier":"Full Rim"}],"sequence":"10000","name":"Frame type","associatedKeyword":"-","usage":"Descriptive","uniqueID":"7741124012283379870","displayable":false,"comparable":true,"identifier":"FRAMETYPE","searchable":true,"facetable":true},{"storeDisplay":false,"values":[{"sequence":"0","value":"Panthos","uniqueID":"7741124012284933893","unitOfMeasure":"","unitID":"","identifier":"Panthos"}],"sequence":"10000","name":"Frame shape","associatedKeyword":"-","usage":"Descriptive","uniqueID":"7741124012283379867","displayable":false,"comparable":true,"identifier":"FRAME_SHAPE","searchable":false,"facetable":false},{"storeDisplay":false,"values":[{"sequence":"0","value":"Global","uniqueID":"7741124012283379067","unitOfMeasure":"","unitID":"","identifier":"Global"}],"sequence":"10000","name":"Fitting","associatedKeyword":"-","usage":"Descriptive","uniqueID":"7741124012283379869","displayable":false,"comparable":true,"identifier":"GEO_FIT","searchable":true,"facetable":true},{"storeDisplay":false,"values":[{"sequence":"0","value":"True","uniqueID":"7741124012286327836","unitOfMeasure":"","unitID":"","identifier":"TRUE"}],"sequence":"10000","name":"New releases","associatedKeyword":"-","usage":"Descriptive","uniqueID":"7741124012283379849","displayable":false,"comparable":true,"identifier":"NEWRELEASES","searchable":true,"facetable":true},{"storeDisplay":false,"values":[{"sequence":"0","value":"Small","uniqueID":"7741124012283378441","unitOfMeasure":"","unitID":"","identifier":"Small"},{"sequence":"0","value":"Standard","uniqueID":"7741124012283378442","unitOfMeasure":"","unitID":"","identifier":"Standard"}],"sequence":"10000","name":"Size","associatedKeyword":"-","usage":"Defining","uniqueID":"7741124012283379859","displayable":true,"comparable":true,"identifier":"MODEL_SIZE_DISPLAY","searchable":false,"facetable":false}],"storeID":"715838934","numberOfSKUs":2,"partNumber":"0OV5036S__170356"},{"hasSingleSKU":false,"catalogEntryTypeCode":"ProductBean","associationType":"REPLACEMENT","parentCatalogGroupID":["3074457345616683318_3074457345616686168","3074457345616683368_3074457345616714203","3074457345616683368_3074457345616714204","3074457345616683368_3074457345616714205","3074457345616683368_3074457345616714207","3074457345616683368_3074457345616714212","3074457345616684418_3074457345616714203","3074457345616684418_3074457345616714204","3074457345616684418_3074457345616714205","3074457345616684418_3074457345616714207","3074457345616684418_3074457345616714212","3074457345616684918_3074457345616714203","3074457345616684918_3074457345616714204","3074457345616684918_3074457345616714205","3074457345616684918_3074457345616714207","3074457345616684918_3074457345616714212"],"price_USD":"380.0","uniqueID":"3074457345616824764","sKUs":[{"hasSingleSKU":false,"catalogEntryTypeCode":"ItemBean","parentCatalogGroupID":["3074457345616683318_3074457345616686168","3074457345616683368_3074457345616714203","3074457345616683368_3074457345616714204","3074457345616683368_3074457345616714205","3074457345616683368_3074457345616714207","3074457345616683368_3074457345616714212","3074457345616684418_3074457345616714203","3074457345616684418_3074457345616714204","3074457345616684418_3074457345616714205","3074457345616684418_3074457345616714207","3074457345616684418_3074457345616714212","3074457345616684918_3074457345616714203","3074457345616684918_3074457345616714204","3074457345616684918_3074457345616714205","3074457345616684918_3074457345616714207","3074457345616684918_3074457345616714212"],"uniqueID":"3074457345616824873","resourceId":"http:\/\/lux-prdlv-src01.lux-ecomm.net:3737\/search\/resources\/store\/715839034\/productview\/byId\/3074457345616824873","price":[{"description":"L","value":"","usage":"Display","currency":"USD"},{"description":"O","value":"","usage":"Offer","currency":"USD"}],"thumbnail":"https:\/\/assets.oliverpeoples.com\/is\/image\/OliverPeoples\/827934466531__001.png?impolicy=OV_OpPlp","mfPartNumber_ntk":"0OV5036S","manufacturer":"Oliver Peoples","name":"Sheldrake Sun","buyable":"true","storeID":"715838934","attributes":[{"storeDisplay":false,"values":[{"sequence":"0","value":"0OV5036S","uniqueID":"7741124012286434284","unitOfMeasure":"","unitID":"","identifier":"0OV5036S"}],"sequence":"10000","name":"Displaysku","usage":"Descriptive","uniqueID":"7741124012283379878","displayable":false,"comparable":true,"identifier":"DISPLAYSKU","searchable":false,"facetable":false},{"storeDisplay":false,"values":[{"sequence":"1","value":"47","uniqueID":"7741124012283378426","unitOfMeasure":"","unitID":"","identifier":"47"}],"sequence":"10000","name":"Model size","usage":"Descriptive","uniqueID":"7741124012283379858","displayable":false,"comparable":true,"identifier":"MODEL_SIZE","searchable":false,"facetable":false},{"storeDisplay":false,"values":[{"sequence":"0","value":"17055247","uniqueID":"7741124012286434437","unitOfMeasure":"","unitID":"","identifier":"17055247"}],"sequence":"10000","name":"Grid","usage":"Descriptive","uniqueID":"7741124012283591836","displayable":false,"comparable":true,"identifier":"GRID","searchable":false,"facetable":false},{"storeDisplay":false,"values":[{"sequence":"0","value":"0ov5036s17055247","uniqueID":"7741124012286434438","unitOfMeasure":"","unitID":"","identifier":"0ov5036s17055247"}],"sequence":"10000","name":"SKU","usage":"Descriptive","uniqueID":"7741124012283391835","displayable":false,"comparable":true,"identifier":"SKU","searchable":false,"facetable":false},{"storeDisplay":false,"values":[{"sequence":"0","value":"46.7","uniqueID":"7741124012286198272","unitOfMeasure":"","unitID":"","identifier":"46.7"}],"sequence":"10000","name":"LENS_WIDTH","usage":"Descriptive","uniqueID":"7741124012285060340","displayable":false,"comparable":false,"identifier":"LENS_WIDTH","searchable":true,"facetable":false},{"storeDisplay":false,"values":[{"sequence":"0","value":"Small","uniqueID":"7741124012283378441","unitOfMeasure":"","unitID":"","identifier":"Small"}],"sequence":"10000","name":"Size","usage":"Defining","uniqueID":"7741124012283379859","displayable":true,"comparable":true,"identifier":"MODEL_SIZE_DISPLAY","searchable":false,"facetable":false},{"storeDisplay":false,"values":[{"sequence":"0","value":"150.000","uniqueID":"7741124012286405870","unitOfMeasure":"","unitID":"","identifier":"150.000"}],"sequence":"10000","name":"Grossweight","usage":"Descriptive","uniqueID":"7741124012283379861","displayable":false,"comparable":true,"identifier":"GROSSWEIGHT","searchable":false,"facetable":false},{"storeDisplay":false,"values":[{"sequence":"0","value":"4722","uniqueID":"7741124012286207216","unitOfMeasure":"","unitID":"","identifier":"4722"}],"sequence":"10000","name":"Lens bridge","usage":"Descriptive","uniqueID":"7741124012283379862","displayable":false,"comparable":true,"identifier":"LENS_BRIDGE","searchable":false,"facetable":false},{"storeDisplay":false,"values":[{"sequence":"0","value":"124","uniqueID":"7741124012286195068","unitOfMeasure":"","unitID":"","identifier":"124"}],"sequence":"10000","name":"HINGE_DISTANCE","usage":"Descriptive","uniqueID":"7741124012285060349","displayable":false,"comparable":false,"identifier":"HINGE_DISTANCE","searchable":true,"facetable":false},{"storeDisplay":false,"values":[{"sequence":"0","value":"0","uniqueID":"7741124012283379037","unitOfMeasure":"","unitID":"","identifier":"145"}],"sequence":"10000","name":"Temple length","usage":"Descriptive","uniqueID":"7741124012283379863","displayable":false,"comparable":true,"identifier":"TEMPLE_LENGTH","searchable":false,"facetable":false},{"storeDisplay":false,"values":[{"sequence":"3","value":"38.8","uniqueID":"7741124012283382115","unitOfMeasure":"","unitID":"","identifier":"38.8"}],"sequence":"10000","name":"Lensheight","usage":"Descriptive","uniqueID":"7741124012283379885","displayable":false,"comparable":true,"identifier":"LENSHEIGHT","searchable":false,"facetable":false},{"storeDisplay":false,"values":[{"sequence":"0","value":"22","uniqueID":"7741124012286202599","unitOfMeasure":"","unitID":"","identifier":"22"}],"sequence":"10000","name":"BRIDGE","usage":"Descriptive","uniqueID":"7741124012285060347","displayable":false,"comparable":true,"identifier":"BRIDGE","searchable":true,"facetable":false}],"partNumber":"827934466531"},{"hasSingleSKU":false,"catalogEntryTypeCode":"ItemBean","parentCatalogGroupID":["3074457345616683318_3074457345616686168","3074457345616683368_3074457345616714203","3074457345616683368_3074457345616714204","3074457345616683368_3074457345616714205","3074457345616683368_3074457345616714207","3074457345616683368_3074457345616714212","3074457345616684418_3074457345616714203","3074457345616684418_3074457345616714204","3074457345616684418_3074457345616714205","3074457345616684418_3074457345616714207","3074457345616684418_3074457345616714212","3074457345616684918_3074457345616714203","3074457345616684918_3074457345616714204","3074457345616684918_3074457345616714205","3074457345616684918_3074457345616714207","3074457345616684918_3074457345616714212"],"uniqueID":"3074457345616824874","resourceId":"http:\/\/lux-prdlv-src01.lux-ecomm.net:3737\/search\/resources\/store\/715839034\/productview\/byId\/3074457345616824874","price":[{"description":"L","value":"","usage":"Display","currency":"USD"},{"description":"O","value":"","usage":"Offer","currency":"USD"}],"thumbnail":"https:\/\/assets.oliverpeoples.com\/is\/image\/OliverPeoples\/827934466524__001.png?impolicy=OV_OpPlp","mfPartNumber_ntk":"0OV5036S","manufacturer":"Oliver Peoples","name":"Sheldrake Sun","buyable":"true","storeID":"715838934","attributes":[{"storeDisplay":false,"values":[{"sequence":"0","value":"0ov5036s17055249","uniqueID":"7741124012286434456","unitOfMeasure":"","unitID":"","identifier":"0ov5036s17055249"}],"sequence":"10000","name":"SKU","usage":"Descriptive","uniqueID":"7741124012283391835","displayable":false,"comparable":true,"identifier":"SKU","searchable":false,"facetable":false},{"storeDisplay":false,"values":[{"sequence":"2","value":"40.7","uniqueID":"7741124012283382097","unitOfMeasure":"","unitID":"","identifier":"40.7"}],"sequence":"10000","name":"Lensheight","usage":"Descriptive","uniqueID":"7741124012283379885","displayable":false,"comparable":true,"identifier":"LENSHEIGHT","searchable":false,"facetable":false},{"storeDisplay":false,"values":[{"sequence":"0","value":"Standard","uniqueID":"7741124012283378442","unitOfMeasure":"","unitID":"","identifier":"Standard"}],"sequence":"10000","name":"Size","usage":"Defining","uniqueID":"7741124012283379859","displayable":true,"comparable":true,"identifier":"MODEL_SIZE_DISPLAY","searchable":false,"facetable":false},{"storeDisplay":false,"values":[{"sequence":"0","value":"4922","uniqueID":"7741124012286198817","unitOfMeasure":"","unitID":"","identifier":"4922"}],"sequence":"10000","name":"Lens bridge","usage":"Descriptive","uniqueID":"7741124012283379862","displayable":false,"comparable":true,"identifier":"LENS_BRIDGE","searchable":false,"facetable":false},{"storeDisplay":false,"values":[{"sequence":"0","value":"150.000","uniqueID":"7741124012286405870","unitOfMeasure":"","unitID":"","identifier":"150.000"}],"sequence":"10000","name":"Grossweight","usage":"Descriptive","uniqueID":"7741124012283379861","displayable":false,"comparable":true,"identifier":"GROSSWEIGHT","searchable":false,"facetable":false},{"storeDisplay":false,"values":[{"sequence":"0","value":"128","uniqueID":"7741124012286434069","unitOfMeasure":"","unitID":"","identifier":"128"}],"sequence":"10000","name":"HINGE_DISTANCE","usage":"Descriptive","uniqueID":"7741124012285060349","displayable":false,"comparable":false,"identifier":"HINGE_DISTANCE","searchable":true,"facetable":false},{"storeDisplay":false,"values":[{"sequence":"1","value":"49","uniqueID":"7741124012283378428","unitOfMeasure":"","unitID":"","identifier":"49"}],"sequence":"10000","name":"Model size","usage":"Descriptive","uniqueID":"7741124012283379858","displayable":false,"comparable":true,"identifier":"MODEL_SIZE","searchable":false,"facetable":false},{"storeDisplay":false,"values":[{"sequence":"0","value":"0","uniqueID":"7741124012283379037","unitOfMeasure":"","unitID":"","identifier":"145"}],"sequence":"10000","name":"Temple length","usage":"Descriptive","uniqueID":"7741124012283379863","displayable":false,"comparable":true,"identifier":"TEMPLE_LENGTH","searchable":false,"facetable":false},{"storeDisplay":false,"values":[{"sequence":"0","value":"0OV5036S","uniqueID":"7741124012286434284","unitOfMeasure":"","unitID":"","identifier":"0OV5036S"}],"sequence":"10000","name":"Displaysku","usage":"Descriptive","uniqueID":"7741124012283379878","displayable":false,"comparable":true,"identifier":"DISPLAYSKU","searchable":false,"facetable":false},{"storeDisplay":false,"values":[{"sequence":"0","value":"49.0","uniqueID":"7741124012286198890","unitOfMeasure":"","unitID":"","identifier":"49.0"}],"sequence":"10000","name":"LENS_WIDTH","usage":"Descriptive","uniqueID":"7741124012285060340","displayable":false,"comparable":false,"identifier":"LENS_WIDTH","searchable":true,"facetable":false},{"storeDisplay":false,"values":[{"sequence":"0","value":"22","uniqueID":"7741124012286202599","unitOfMeasure":"","unitID":"","identifier":"22"}],"sequence":"10000","name":"BRIDGE","usage":"Descriptive","uniqueID":"7741124012285060347","displayable":false,"comparable":true,"identifier":"BRIDGE","searchable":true,"facetable":false},{"storeDisplay":false,"values":[{"sequence":"0","value":"17055249","uniqueID":"7741124012286434449","unitOfMeasure":"","unitID":"","identifier":"17055249"}],"sequence":"10000","name":"Grid","usage":"Descriptive","uniqueID":"7741124012283591836","displayable":false,"comparable":true,"identifier":"GRID","searchable":false,"facetable":false}],"partNumber":"827934466524"}],"resourceId":"http:\/\/lux-prdlv-src01.lux-ecomm.net:3737\/search\/resources\/store\/715839034\/productview\/byId\/3074457345616824764","price":[{"description":"L","value":"380.0","usage":"Display","currency":"USD"},{"description":"O","value":"","usage":"Offer","currency":"USD"}],"thumbnail":"https:\/\/assets.oliverpeoples.com\/is\/image\/OliverPeoples\/827934466531__001.png?impolicy=OV_OpPlp","manufacturer":"Oliver Peoples","name":"Sheldrake Sun","buyable":"true","quantity":1,"attributes":[{"storeDisplay":false,"values":[{"sequence":"0","value":"OV5036S","uniqueID":"7741124012283381230","unitOfMeasure":"","unitID":"","identifier":"OV5036S"}],"sequence":"0","name":"Model code display","associatedKeyword":"-","usage":"Descriptive","uniqueID":"7741124012283379873","displayable":true,"comparable":true,"identifier":"MODEL_CODE_DISPLAY","searchable":false,"facetable":false},{"storeDisplay":false,"values":[{"sequence":"0","value":"Washed Jade","uniqueID":"7741124012286394336","unitOfMeasure":"","unitID":"","identifier":"Washed Jade"}],"sequence":"1","name":"Front color","associatedKeyword":"-","usage":"Descriptive","uniqueID":"7741124012283379839","displayable":true,"comparable":true,"identifier":"FRONT_COLOR","searchable":false,"facetable":false},{"storeDisplay":false,"values":[{"sequence":"0","value":"G-15","uniqueID":"7741124012283507466","unitOfMeasure":"","unitID":"","identifier":"G-15"}],"sequence":"2","name":"Lens color","associatedKeyword":"-","usage":"Descriptive","uniqueID":"7741124012283379846","displayable":true,"comparable":true,"identifier":"LENS_COLOR","searchable":false,"facetable":false},{"storeDisplay":false,"values":[{"sequence":"0","value":"Classic","uniqueID":"7741124012283379043","unitOfMeasure":"","unitID":"","identifier":"Classic"}],"sequence":"3","name":"Lens treatment","associatedKeyword":"-","usage":"Descriptive","uniqueID":"7741124012283379864","displayable":false,"comparable":true,"identifier":"LENS_TREATMENT","searchable":false,"facetable":false},{"storeDisplay":false,"values":[{"sequence":"0","value":"Crystal","uniqueID":"7741124012286177448","unitOfMeasure":"","unitID":"","identifier":"Crystal"}],"sequence":"5","name":"Lens material","associatedKeyword":"-","usage":"Descriptive","uniqueID":"7741124012285060339","displayable":false,"comparable":false,"identifier":"LENS_MATERIAL","searchable":true,"facetable":true},{"storeDisplay":false,"values":[{"sequence":"0","value":"Acetate","uniqueID":"7741124012283377366","unitOfMeasure":"","unitID":"","identifier":"Acetate"}],"sequence":"6","name":"Frame material","associatedKeyword":"-","usage":"Descriptive","uniqueID":"7741124012283379837","displayable":true,"comparable":true,"identifier":"FRAMEMATERIAL","searchable":false,"facetable":false},{"storeDisplay":false,"values":[{"sequence":"1","value":"1","uniqueID":"7741124012284932835","unitOfMeasure":"","unitID":"","identifier":"1"}],"sequence":"8","name":"PLACEHOLDER_SIZE","associatedKeyword":"-","usage":"Descriptive","uniqueID":"7741124012284296836","displayable":false,"comparable":false,"identifier":"PLACEHOLDER_SIZE","searchable":false,"facetable":false},{"storeDisplay":false,"values":[{"sequence":"2848","value":"Italy","uniqueID":"7741124012284933862","unitOfMeasure":"","unitID":"","identifier":"Italy"}],"sequence":"10","name":"Made in","associatedKeyword":"-","usage":"Descriptive","uniqueID":"7741124012283379848","displayable":true,"comparable":true,"identifier":"MADEIN","searchable":false,"facetable":false},{"storeDisplay":false,"values":[{"sequence":"0","value":"True","uniqueID":"7741124012286181046","unitOfMeasure":"","unitID":"","identifier":"True"}],"sequence":"10000","name":"BESTSELLERS","associatedKeyword":"-","usage":"Descriptive","uniqueID":"7741124012285059837","displayable":false,"comparable":true,"identifier":"BESTSELLERS","searchable":true,"facetable":false},{"storeDisplay":false,"values":[{"sequence":"0","value":"False","uniqueID":"7741124012286389837","unitOfMeasure":"","unitID":"","identifier":"FALSE"}],"sequence":"10000","name":"Photochromic","associatedKeyword":"-","usage":"Descriptive","uniqueID":"7741124012285148835","displayable":false,"comparable":true,"identifier":"PHOTOCHROMIC","searchable":true,"facetable":true},{"storeDisplay":false,"values":[{"sequence":"0","value":"False","uniqueID":"7741124012286328840","unitOfMeasure":"","unitID":"","identifier":"FALSE"}],"sequence":"10000","name":"Polarized","associatedKeyword":"-","usage":"Descriptive","uniqueID":"7741124012283379852","displayable":false,"comparable":true,"identifier":"POLARIZED","searchable":true,"facetable":true},{"storeDisplay":false,"values":[{"sequence":"0","value":"Polished","uniqueID":"7741124012286177346","unitOfMeasure":"","unitID":"","identifier":"Polished"}],"sequence":"10000","name":"FINISHING","associatedKeyword":"-","usage":"Descriptive","uniqueID":"7741124012285060335","displayable":false,"comparable":true,"identifier":"FINISHING","searchable":true,"facetable":false},{"storeDisplay":false,"values":[{"sequence":"0","value":"3N","uniqueID":"7741124012283381080","unitOfMeasure":"","unitID":"","identifier":"3N"}],"sequence":"10000","name":"Notainformativa","associatedKeyword":"-","usage":"Descriptive","uniqueID":"7741124012283379850","displayable":false,"comparable":true,"identifier":"NOTAINFORMATIVA","searchable":false,"facetable":false},{"storeDisplay":false,"values":[{"sequence":"0","value":"Green","uniqueID":"7741124012283378358","unitOfMeasure":"","unitID":"","identifier":"Green"}],"sequence":"10000","name":"Temple inner color","associatedKeyword":"-","usage":"Descriptive","uniqueID":"7741124012283379856","displayable":false,"comparable":true,"identifier":"TEMPLE_INNER_COLOR","searchable":false,"facetable":false},{"storeDisplay":false,"values":[{"sequence":"0","value":"Green","uniqueID":"7741124012283378417","unitOfMeasure":"","unitID":"","identifier":"Green"}],"sequence":"10000","name":"Temple inner color facet","associatedKeyword":"-","usage":"Descriptive","uniqueID":"7741124012283379857","displayable":false,"comparable":true,"identifier":"TEMPLE_INNER_COLOR_FACET","searchable":true,"facetable":false},{"storeDisplay":false,"values":[{"sequence":"0","value":"Green","uniqueID":"7741124012284273189","unitOfMeasure":"","unitID":"","identifier":"Green"}],"sequence":"10000","name":"Front inner color","associatedKeyword":"-","usage":"Descriptive","uniqueID":"7741124012283379841","displayable":false,"comparable":true,"identifier":"FRONT_INNER_COLOR","searchable":false,"facetable":false},{"storeDisplay":false,"values":[{"sequence":"0","value":"True","uniqueID":"7741124012286327836","unitOfMeasure":"","unitID":"","identifier":"TRUE"}],"sequence":"10000","name":"New releases","associatedKeyword":"-","usage":"Descriptive","uniqueID":"7741124012283379849","displayable":false,"comparable":true,"identifier":"NEWRELEASES","searchable":true,"facetable":true},{"storeDisplay":false,"values":[{"sequence":"0","value":"Green","uniqueID":"7741124012283378233","unitOfMeasure":"","unitID":"","identifier":"Green"}],"sequence":"10000","name":"Temple color","associatedKeyword":"-","usage":"Descriptive","uniqueID":"7741124012283379855","displayable":false,"comparable":true,"identifier":"TEMPLE_COLOR_FACET","searchable":true,"facetable":false},{"storeDisplay":false,"values":[{"sequence":"0","value":"Acetate","uniqueID":"7741124012283377370","unitOfMeasure":"","unitID":"","identifier":"Acetate"}],"sequence":"10000","name":"Frame material","associatedKeyword":"-","usage":"Descriptive","uniqueID":"7741124012283379838","displayable":false,"comparable":true,"identifier":"FRAMEMATERIAL_FACET","searchable":true,"facetable":true},{"storeDisplay":false,"values":[{"sequence":"0","value":"Green","uniqueID":"7741124012283378175","unitOfMeasure":"","unitID":"","identifier":"Green"}],"sequence":"10000","name":"Temple color","associatedKeyword":"-","usage":"Descriptive","uniqueID":"7741124012283379854","displayable":false,"comparable":true,"identifier":"TEMPLE_COLOR","searchable":false,"facetable":false},{"storeDisplay":false,"values":[{"sequence":"0","value":"Man","uniqueID":"7741124012286488345","unitOfMeasure":"","unitID":"","identifier":"MALE"}],"sequence":"10000","name":"Gender","associatedKeyword":"-","usage":"Descriptive","uniqueID":"7741124012283379843","displayable":false,"comparable":true,"identifier":"GENDER","searchable":true,"facetable":true},{"storeDisplay":false,"values":[{"sequence":"0","value":"Green","uniqueID":"7741124012283377549","unitOfMeasure":"","unitID":"","identifier":"Green"}],"sequence":"10000","name":"Frame color","associatedKeyword":"-","usage":"Descriptive","uniqueID":"7741124012283379840","displayable":false,"comparable":true,"identifier":"FRONT_COLOR_FACET","searchable":true,"facetable":true},{"storeDisplay":false,"values":[{"sequence":"0","value":"Classic","uniqueID":"7741124012283379047","unitOfMeasure":"","unitID":"","identifier":"Classic"}],"sequence":"10000","name":"Lens type","associatedKeyword":"-","usage":"Descriptive","uniqueID":"7741124012283379865","displayable":false,"comparable":true,"identifier":"LENS_TREATMENT_FACET","searchable":true,"facetable":true},{"storeDisplay":false,"values":[{"sequence":"0","value":"Sheldrake Sun","uniqueID":"7741124012285468607","unitOfMeasure":"","unitID":"","identifier":"Sheldrake Sun"}],"sequence":"10000","name":"Modelname","associatedKeyword":"-","usage":"Descriptive","uniqueID":"7741124012283379853","displayable":false,"comparable":true,"identifier":"MODELNAME","searchable":true,"facetable":false},{"storeDisplay":false,"values":[{"sequence":"0","value":"Green","uniqueID":"7741124012283377839","unitOfMeasure":"","unitID":"","identifier":"Green"}],"sequence":"10000","name":"Lens color","associatedKeyword":"-","usage":"Descriptive","uniqueID":"7741124012283379845","displayable":false,"comparable":true,"identifier":"LENS_COLOR_FACET","searchable":true,"facetable":true},{"storeDisplay":false,"values":[{"sequence":"0","value":"202101","uniqueID":"7741124012286393335","unitOfMeasure":"","unitID":"","identifier":"202101"}],"sequence":"10000","name":"Collection","associatedKeyword":"-","usage":"Descriptive","uniqueID":"7741124012283379835","displayable":false,"comparable":true,"identifier":"COLLECTION","searchable":true,"facetable":false},{"storeDisplay":false,"values":[{"sequence":"0","value":"170552","uniqueID":"7741124012286433251","unitOfMeasure":"","unitID":"","identifier":"170552"}],"sequence":"10000","name":"COLOR_CODE","associatedKeyword":"-","usage":"Descriptive","uniqueID":"7741124012285059838","displayable":false,"comparable":false,"identifier":"COLOR_CODE","searchable":true,"facetable":false},{"storeDisplay":false,"values":[{"sequence":"549","value":"False","uniqueID":"7741124012283377364","unitOfMeasure":"","unitID":"","identifier":"False"}],"sequence":"10000","name":"Exclusive","associatedKeyword":"-","usage":"Descriptive","uniqueID":"7741124012283379836","displayable":false,"comparable":true,"identifier":"EXCLUSIVE","searchable":true,"facetable":true},{"storeDisplay":false,"values":[{"sequence":"4","value":"Lenses-vintage-mineral-glass;material-acetate;hinge-5-barrel;temple-corewire;logo-inlaid-logo-plaque;frame-front-decorative-plaques","uniqueID":"7741124012284934054","unitOfMeasure":"","unitID":"","identifier":"Lenses-vintage-mineral-glass;material-acetate;hinge-5-barrel;temple-corewire;logo-inlaid-logo-plaque;frame-front-decorative-plaques"}],"sequence":"10000","name":"Features","associatedKeyword":"-","usage":"Descriptive","uniqueID":"7741124012283379879","displayable":false,"comparable":false,"identifier":"FEATURES","searchable":false,"facetable":false},{"storeDisplay":false,"values":[{"sequence":"3","value":"0555c","uniqueID":"7741124012283377818","unitOfMeasure":"","unitID":"","identifier":"0555c"}],"sequence":"10000","name":"Clen","associatedKeyword":"-","usage":"Descriptive","uniqueID":"7741124012283379844","displayable":false,"comparable":true,"identifier":"CLEN","searchable":false,"facetable":false},{"storeDisplay":false,"values":[{"sequence":"1","value":"False","uniqueID":"7741124012284934128","unitOfMeasure":"","unitID":"","identifier":"False"}],"sequence":"10000","name":"ENGRAVINGELIGIBLE","associatedKeyword":"-","usage":"Descriptive","uniqueID":"7741124012284296835","displayable":false,"comparable":true,"identifier":"ENGRAVINGELIGIBLE","searchable":false,"facetable":false},{"storeDisplay":false,"values":[{"sequence":"1","value":"Institutional-Sun","uniqueID":"7741124012283484343","unitOfMeasure":"","unitID":"","identifier":"Institutional-Sun"}],"sequence":"10000","name":"Case","associatedKeyword":"-","usage":"Descriptive","uniqueID":"7741124012283439835","displayable":false,"comparable":false,"identifier":"CASE","searchable":true,"facetable":true},{"storeDisplay":false,"values":[{"sequence":"13","value":"False","uniqueID":"7741124012283944664","unitOfMeasure":"","unitID":"","identifier":"False"}],"sequence":"10000","name":"Limited edition","associatedKeyword":"-","usage":"Descriptive","uniqueID":"7741124012283379847","displayable":false,"comparable":true,"identifier":"LIMITED_EDITION","searchable":true,"facetable":true},{"storeDisplay":false,"values":[{"sequence":"0","value":"85.000","uniqueID":"7741124012286193550","unitOfMeasure":"","unitID":"","identifier":"85.000"}],"sequence":"10000","name":"WIDTH","associatedKeyword":"-","usage":"Descriptive","uniqueID":"7741124012285060338","displayable":false,"comparable":false,"identifier":"WIDTH","searchable":true,"facetable":false},{"storeDisplay":false,"values":[{"sequence":"0","value":"Statement","uniqueID":"7741124012286181018","unitOfMeasure":"","unitID":"","identifier":"Statement"}],"sequence":"10000","name":"MARKETING_THEME_STORY","associatedKeyword":"-","usage":"Descriptive","uniqueID":"7741124012285060348","displayable":false,"comparable":true,"identifier":"MARKETING_THEME_STORY","searchable":true,"facetable":false},{"storeDisplay":false,"values":[{"sequence":"2","value":"Sun","uniqueID":"7741124012283379213","unitOfMeasure":"","unitID":"","identifier":"Sun"}],"sequence":"10000","name":"Producttype","associatedKeyword":"-","usage":"Descriptive","uniqueID":"7741124012283379876","displayable":false,"comparable":true,"identifier":"PRODUCTTYPE","searchable":true,"facetable":true},{"storeDisplay":false,"values":[{"sequence":"48","value":"Collections","uniqueID":"7741124012283473371","unitOfMeasure":"","unitID":"","identifier":"Collections"}],"sequence":"10000","name":"Range","associatedKeyword":"-","usage":"Descriptive","uniqueID":"7741124012283379871","displayable":false,"comparable":true,"identifier":"RANGE","searchable":true,"facetable":true},{"storeDisplay":false,"values":[{"sequence":"0","value":"Square","uniqueID":"7741124012283379062","unitOfMeasure":"","unitID":"","identifier":"Square"}],"sequence":"10000","name":"Frame shape","associatedKeyword":"-","usage":"Descriptive","uniqueID":"7741124012283379868","displayable":false,"comparable":true,"identifier":"FRAME_SHAPE_FACET","searchable":true,"facetable":true},{"storeDisplay":false,"values":[{"sequence":"0","value":"Zpfn","uniqueID":"7741124012286177452","unitOfMeasure":"","unitID":"","identifier":"ZPFN"}],"sequence":"10000","name":"Materialtype","associatedKeyword":"-","usage":"Descriptive","uniqueID":"7741124012283379872","displayable":false,"comparable":true,"identifier":"MATERIALTYPE","searchable":false,"facetable":false},{"storeDisplay":false,"values":[{"sequence":"0","value":"Full Rim","uniqueID":"7741124012283379070","unitOfMeasure":"","unitID":"","identifier":"Full Rim"}],"sequence":"10000","name":"Frame type","associatedKeyword":"-","usage":"Descriptive","uniqueID":"7741124012283379870","displayable":false,"comparable":true,"identifier":"FRAMETYPE","searchable":true,"facetable":true},{"storeDisplay":false,"values":[{"sequence":"0","value":"Panthos","uniqueID":"7741124012284933893","unitOfMeasure":"","unitID":"","identifier":"Panthos"}],"sequence":"10000","name":"Frame shape","associatedKeyword":"-","usage":"Descriptive","uniqueID":"7741124012283379867","displayable":false,"comparable":true,"identifier":"FRAME_SHAPE","searchable":false,"facetable":false},{"storeDisplay":false,"values":[{"sequence":"0","value":"Global","uniqueID":"7741124012283379067","unitOfMeasure":"","unitID":"","identifier":"Global"}],"sequence":"10000","name":"Fitting","associatedKeyword":"-","usage":"Descriptive","uniqueID":"7741124012283379869","displayable":false,"comparable":true,"identifier":"GEO_FIT","searchable":true,"facetable":true},{"storeDisplay":false,"values":[{"sequence":"0","value":"Small","uniqueID":"7741124012283378441","unitOfMeasure":"","unitID":"","identifier":"Small"},{"sequence":"0","value":"Standard","uniqueID":"7741124012283378442","unitOfMeasure":"","unitID":"","identifier":"Standard"}],"sequence":"10000","name":"Size","associatedKeyword":"-","usage":"Defining","uniqueID":"7741124012283379859","displayable":true,"comparable":true,"identifier":"MODEL_SIZE_DISPLAY","searchable":false,"facetable":false}],"storeID":"715838934","numberOfSKUs":2,"partNumber":"0OV5036S__170552"},{"hasSingleSKU":true,"catalogEntryTypeCode":"ProductBean","associationType":"UPSELL","parentCatalogGroupID":["3074457345616683318_3074457345616691170","3074457345616683368_3074457345616714180","3074457345616684418_3074457345616714180","3074457345616684918_3074457345616714180"],"price_USD":"30.0","uniqueID":"3074457345616818174","singleSKUCatalogEntryID":"3074457345616818176","sKUs":[{"hasSingleSKU":false,"catalogEntryTypeCode":"ItemBean","parentCatalogGroupID":["3074457345616683318_3074457345616691170","3074457345616683368_3074457345616714180","3074457345616684418_3074457345616714180","3074457345616684918_3074457345616714180"],"uniqueID":"3074457345616818176","resourceId":"http:\/\/lux-prdlv-src01.lux-ecomm.net:3737\/search\/resources\/store\/715839034\/productview\/byId\/3074457345616818176","price":[{"description":"L","value":"","usage":"Display","currency":"USD"},{"description":"O","value":"","usage":"Offer","currency":"USD"}],"thumbnail":"https:\/\/assets.oliverpeoples.com\/extra\/image\/OliverPeoples\/accessories\/827934451438_shad_fr.jpg?impolicy=OV_OpPlp","mfPartNumber_ntk":"AOV0001CK","manufacturer":"Oliver Peoples","name":"Oliver Peoples Care Kit","buyable":"true","storeID":"715838934","attributes":[{"storeDisplay":false,"values":[{"sequence":"0","value":"Standard","uniqueID":"7741124012283378442","unitOfMeasure":"","unitID":"","identifier":"Standard"}],"sequence":"10000","name":"Size","usage":"Defining","uniqueID":"7741124012283379859","displayable":true,"comparable":true,"identifier":"MODEL_SIZE_DISPLAY","searchable":false,"facetable":false},{"storeDisplay":false,"values":[{"sequence":"0","value":"00000100","uniqueID":"7741124012286211391","unitOfMeasure":"","unitID":"","identifier":"00000100"}],"sequence":"10000","name":"Grid","usage":"Descriptive","uniqueID":"7741124012283591836","displayable":false,"comparable":true,"identifier":"GRID","searchable":false,"facetable":false},{"storeDisplay":false,"values":[{"sequence":"0","value":"Aov0001ck00000100","uniqueID":"7741124012286211390","unitOfMeasure":"","unitID":"","identifier":"Aov0001ck00000100"}],"sequence":"10000","name":"SKU","usage":"Descriptive","uniqueID":"7741124012283391835","displayable":false,"comparable":true,"identifier":"SKU","searchable":false,"facetable":false}],"partNumber":"827934451438"}],"resourceId":"http:\/\/lux-prdlv-src01.lux-ecomm.net:3737\/search\/resources\/store\/715839034\/productview\/byId\/3074457345616818174","price":[{"description":"L","value":"30.0","usage":"Display","currency":"USD"},{"description":"O","value":"","usage":"Offer","currency":"USD"}],"thumbnail":"https:\/\/assets.oliverpeoples.com\/extra\/image\/OliverPeoples\/accessories\/827934451438_shad_fr.jpg?impolicy=OV_OpPlp","manufacturer":"Oliver Peoples","name":"Oliver Peoples Care Kit","buyable":"true","quantity":1,"attributes":[{"storeDisplay":false,"values":[{"sequence":"0","value":"AOV0001CK","uniqueID":"7741124012286177453","unitOfMeasure":"","unitID":"","identifier":"AOV0001CK"}],"sequence":"0","name":"Model code display","associatedKeyword":"-","usage":"Descriptive","uniqueID":"7741124012283379873","displayable":true,"comparable":true,"identifier":"MODEL_CODE_DISPLAY","searchable":false,"facetable":false},{"storeDisplay":false,"values":[{"sequence":"1","value":"Accessories","uniqueID":"7741124012283875339","unitOfMeasure":"","unitID":"","identifier":"Accessories"}],"sequence":"10000","name":"Producttype","associatedKeyword":"-","usage":"Descriptive","uniqueID":"7741124012283379876","displayable":false,"comparable":true,"identifier":"PRODUCTTYPE","searchable":true,"facetable":true},{"storeDisplay":false,"values":[{"sequence":"0","value":"Oliver Peoples Care Kit","uniqueID":"7741124012286177841","unitOfMeasure":"","unitID":"","identifier":"Oliver Peoples Care Kit"}],"sequence":"10000","name":"Modelname","associatedKeyword":"-","usage":"Descriptive","uniqueID":"7741124012283379853","displayable":false,"comparable":true,"identifier":"MODELNAME","searchable":true,"facetable":false},{"storeDisplay":false,"values":[{"sequence":"0","value":"False","uniqueID":"7741124012286328840","unitOfMeasure":"","unitID":"","identifier":"FALSE"}],"sequence":"10000","name":"Polarized","associatedKeyword":"-","usage":"Descriptive","uniqueID":"7741124012283379852","displayable":false,"comparable":true,"identifier":"POLARIZED","searchable":true,"facetable":true},{"storeDisplay":false,"values":[{"sequence":"0","value":"False","uniqueID":"7741124012286328838","unitOfMeasure":"","unitID":"","identifier":"FALSE"}],"sequence":"10000","name":"New releases","associatedKeyword":"-","usage":"Descriptive","uniqueID":"7741124012283379849","displayable":false,"comparable":true,"identifier":"NEWRELEASES","searchable":true,"facetable":true},{"storeDisplay":false,"values":[{"sequence":"0","value":"55","uniqueID":"7741124012286195051","unitOfMeasure":"","unitID":"","identifier":"55"}],"sequence":"10000","name":"WIDTH","associatedKeyword":"-","usage":"Descriptive","uniqueID":"7741124012285060338","displayable":false,"comparable":false,"identifier":"WIDTH","searchable":true,"facetable":false},{"storeDisplay":false,"values":[{"sequence":"13","value":"False","uniqueID":"7741124012283944664","unitOfMeasure":"","unitID":"","identifier":"False"}],"sequence":"10000","name":"Limited edition","associatedKeyword":"-","usage":"Descriptive","uniqueID":"7741124012283379847","displayable":false,"comparable":true,"identifier":"LIMITED_EDITION","searchable":true,"facetable":true},{"storeDisplay":false,"values":[{"sequence":"549","value":"False","uniqueID":"7741124012283377364","unitOfMeasure":"","unitID":"","identifier":"False"}],"sequence":"10000","name":"Exclusive","associatedKeyword":"-","usage":"Descriptive","uniqueID":"7741124012283379836","displayable":false,"comparable":true,"identifier":"EXCLUSIVE","searchable":true,"facetable":true},{"storeDisplay":false,"values":[{"sequence":"0","value":"000001","uniqueID":"7741124012286195054","unitOfMeasure":"","unitID":"","identifier":"000001"}],"sequence":"10000","name":"COLOR_CODE","associatedKeyword":"-","usage":"Descriptive","uniqueID":"7741124012285059838","displayable":false,"comparable":false,"identifier":"COLOR_CODE","searchable":true,"facetable":false},{"storeDisplay":false,"values":[{"sequence":"1","value":"False","uniqueID":"7741124012284934128","unitOfMeasure":"","unitID":"","identifier":"False"}],"sequence":"10000","name":"ENGRAVINGELIGIBLE","associatedKeyword":"-","usage":"Descriptive","uniqueID":"7741124012284296835","displayable":false,"comparable":true,"identifier":"ENGRAVINGELIGIBLE","searchable":false,"facetable":false},{"storeDisplay":false,"values":[{"sequence":"0","value":"0","uniqueID":"7741124012283377923","unitOfMeasure":"","unitID":"","identifier":"False"}],"sequence":"10000","name":"Onsale","associatedKeyword":"-","usage":"Descriptive","uniqueID":"7741124012283379851","displayable":false,"comparable":true,"identifier":"ONSALE","searchable":false,"facetable":false},{"storeDisplay":false,"values":[{"sequence":"0","value":"Standard","uniqueID":"7741124012283378442","unitOfMeasure":"","unitID":"","identifier":"Standard"}],"sequence":"10000","name":"Size","associatedKeyword":"-","usage":"Defining","uniqueID":"7741124012283379859","displayable":true,"comparable":true,"identifier":"MODEL_SIZE_DISPLAY","searchable":false,"facetable":false},{"storeDisplay":false,"values":[{"sequence":"0","value":"Zacc","uniqueID":"7741124012286385836","unitOfMeasure":"","unitID":"","identifier":"ZACC"}],"sequence":"10000","name":"Materialtype","associatedKeyword":"-","usage":"Descriptive","uniqueID":"7741124012283379872","displayable":false,"comparable":true,"identifier":"MATERIALTYPE","searchable":false,"facetable":false},{"storeDisplay":false,"values":[{"sequence":"0","value":"Global","uniqueID":"7741124012283379067","unitOfMeasure":"","unitID":"","identifier":"Global"}],"sequence":"10000","name":"Fitting","associatedKeyword":"-","usage":"Descriptive","uniqueID":"7741124012283379869","displayable":false,"comparable":true,"identifier":"GEO_FIT","searchable":true,"facetable":true},{"storeDisplay":false,"values":[{"sequence":"48","value":"Collections","uniqueID":"7741124012283473371","unitOfMeasure":"","unitID":"","identifier":"Collections"}],"sequence":"10000","name":"Range","associatedKeyword":"-","usage":"Descriptive","uniqueID":"7741124012283379871","displayable":false,"comparable":true,"identifier":"RANGE","searchable":true,"facetable":true},{"storeDisplay":false,"values":[{"sequence":"0","value":"False","uniqueID":"7741124012286389837","unitOfMeasure":"","unitID":"","identifier":"FALSE"}],"sequence":"10000","name":"Photochromic","associatedKeyword":"-","usage":"Descriptive","uniqueID":"7741124012285148835","displayable":false,"comparable":true,"identifier":"PHOTOCHROMIC","searchable":true,"facetable":true},{"storeDisplay":false,"values":[{"sequence":"0","value":"202002","uniqueID":"7741124012285094411","unitOfMeasure":"","unitID":"","identifier":"202002"}],"sequence":"10000","name":"Collection","associatedKeyword":"-","usage":"Descriptive","uniqueID":"7741124012283379835","displayable":false,"comparable":true,"identifier":"COLLECTION","searchable":true,"facetable":false}],"storeID":"715838934","numberOfSKUs":1,"partNumber":"AOV0001CK__000001"},{"hasSingleSKU":true,"catalogEntryTypeCode":"ProductBean","associationType":"UPSELL","parentCatalogGroupID":["3074457345616683318_3074457345616691170","3074457345616683368_3074457345616714180","3074457345616683368_3074457345616715170","3074457345616684418_3074457345616714180","3074457345616684418_3074457345616715170","3074457345616684918_3074457345616714180","3074457345616684918_3074457345616715170"],"price_USD":"125.0","uniqueID":"3074457345616828178","singleSKUCatalogEntryID":"3074457345616828194","sKUs":[{"hasSingleSKU":false,"catalogEntryTypeCode":"ItemBean","parentCatalogGroupID":["3074457345616683318_3074457345616691170","3074457345616683368_3074457345616714180","3074457345616683368_3074457345616715170","3074457345616684418_3074457345616714180","3074457345616684418_3074457345616715170","3074457345616684918_3074457345616714180","3074457345616684918_3074457345616715170"],"uniqueID":"3074457345616828194","resourceId":"http:\/\/lux-prdlv-src01.lux-ecomm.net:3737\/search\/resources\/store\/715839034\/productview\/byId\/3074457345616828194","price":[{"description":"L","value":"","usage":"Display","currency":"USD"},{"description":"O","value":"","usage":"Offer","currency":"USD"}],"thumbnail":"https:\/\/assets.oliverpeoples.com\/extra\/image\/OliverPeoples\/accessories\/827934460416_shad_fr.jpg?impolicy=OV_OpPlp","mfPartNumber_ntk":"AOV0003AT","manufacturer":"Oliver Peoples","name":"Genuine Leather Case","buyable":"true","storeID":"715838934","attributes":[{"storeDisplay":false,"values":[{"sequence":"0","value":"Standard","uniqueID":"7741124012283378442","unitOfMeasure":"","unitID":"","identifier":"Standard"}],"sequence":"10000","name":"Size","usage":"Defining","uniqueID":"7741124012283379859","displayable":true,"comparable":true,"identifier":"MODEL_SIZE_DISPLAY","searchable":false,"facetable":false},{"storeDisplay":false,"values":[{"sequence":"0","value":"00000300","uniqueID":"7741124012286392991","unitOfMeasure":"","unitID":"","identifier":"00000300"}],"sequence":"10000","name":"Grid","usage":"Descriptive","uniqueID":"7741124012283591836","displayable":false,"comparable":true,"identifier":"GRID","searchable":false,"facetable":false},{"storeDisplay":false,"values":[{"sequence":"0","value":"AOV0003AT","uniqueID":"7741124012286525123","unitOfMeasure":"","unitID":"","identifier":"AOV0003AT"}],"sequence":"10000","name":"Displaysku","usage":"Descriptive","uniqueID":"7741124012283379878","displayable":false,"comparable":true,"identifier":"DISPLAYSKU","searchable":false,"facetable":false},{"storeDisplay":false,"values":[{"sequence":"0","value":"Aov0003at00000300","uniqueID":"7741124012286525128","unitOfMeasure":"","unitID":"","identifier":"Aov0003at00000300"}],"sequence":"10000","name":"SKU","usage":"Descriptive","uniqueID":"7741124012283391835","displayable":false,"comparable":true,"identifier":"SKU","searchable":false,"facetable":false}],"partNumber":"827934460416"}],"resourceId":"http:\/\/lux-prdlv-src01.lux-ecomm.net:3737\/search\/resources\/store\/715839034\/productview\/byId\/3074457345616828178","price":[{"description":"L","value":"125.0","usage":"Display","currency":"USD"},{"description":"O","value":"","usage":"Offer","currency":"USD"}],"thumbnail":"https:\/\/assets.oliverpeoples.com\/extra\/image\/OliverPeoples\/accessories\/827934460416_shad_fr.jpg?impolicy=OV_OpPlp","manufacturer":"Oliver Peoples","name":"Genuine Leather Case","buyable":"true","quantity":1,"attributes":[{"storeDisplay":false,"values":[{"sequence":"0","value":"AOV0003AT","uniqueID":"7741124012286488350","unitOfMeasure":"","unitID":"","identifier":"AOV0003AT"}],"sequence":"0","name":"Model code display","associatedKeyword":"-","usage":"Descriptive","uniqueID":"7741124012283379873","displayable":true,"comparable":true,"identifier":"MODEL_CODE_DISPLAY","searchable":false,"facetable":false},{"storeDisplay":false,"values":[{"sequence":"0","value":"Cognac","uniqueID":"7741124012286488337","unitOfMeasure":"","unitID":"","identifier":"Cognac"}],"sequence":"1","name":"Front color","associatedKeyword":"-","usage":"Descriptive","uniqueID":"7741124012283379839","displayable":true,"comparable":true,"identifier":"FRONT_COLOR","searchable":false,"facetable":false},{"storeDisplay":false,"values":[{"sequence":"0","value":"Genuine Leather","uniqueID":"7741124012286488335","unitOfMeasure":"","unitID":"","identifier":"Genuine Leather"}],"sequence":"6","name":"Frame material","associatedKeyword":"-","usage":"Descriptive","uniqueID":"7741124012283379837","displayable":true,"comparable":true,"identifier":"FRAMEMATERIAL","searchable":false,"facetable":false},{"storeDisplay":false,"values":[{"sequence":"0","value":"Global","uniqueID":"7741124012283379067","unitOfMeasure":"","unitID":"","identifier":"Global"}],"sequence":"10000","name":"Fitting","associatedKeyword":"-","usage":"Descriptive","uniqueID":"7741124012283379869","displayable":false,"comparable":true,"identifier":"GEO_FIT","searchable":true,"facetable":true},{"storeDisplay":false,"values":[{"sequence":"0","value":"Genuine Leather Case","uniqueID":"7741124012286488354","unitOfMeasure":"","unitID":"","identifier":"Genuine Leather Case"}],"sequence":"10000","name":"Modelname","associatedKeyword":"-","usage":"Descriptive","uniqueID":"7741124012283379853","displayable":false,"comparable":true,"identifier":"MODELNAME","searchable":true,"facetable":false},{"storeDisplay":false,"values":[{"sequence":"0","value":"202008","uniqueID":"7741124012285468359","unitOfMeasure":"","unitID":"","identifier":"202008"}],"sequence":"10000","name":"Collection","associatedKeyword":"-","usage":"Descriptive","uniqueID":"7741124012283379835","displayable":false,"comparable":true,"identifier":"COLLECTION","searchable":true,"facetable":false},{"storeDisplay":false,"values":[{"sequence":"0","value":"False","uniqueID":"7741124012286328840","unitOfMeasure":"","unitID":"","identifier":"FALSE"}],"sequence":"10000","name":"Polarized","associatedKeyword":"-","usage":"Descriptive","uniqueID":"7741124012283379852","displayable":false,"comparable":true,"identifier":"POLARIZED","searchable":true,"facetable":true},{"storeDisplay":false,"values":[{"sequence":"0","value":"True","uniqueID":"7741124012286327836","unitOfMeasure":"","unitID":"","identifier":"TRUE"}],"sequence":"10000","name":"New releases","associatedKeyword":"-","usage":"Descriptive","uniqueID":"7741124012283379849","displayable":false,"comparable":true,"identifier":"NEWRELEASES","searchable":true,"facetable":true},{"storeDisplay":false,"values":[{"sequence":"0","value":"Brown","uniqueID":"7741124012283377547","unitOfMeasure":"","unitID":"","identifier":"Brown"}],"sequence":"10000","name":"Frame color","associatedKeyword":"-","usage":"Descriptive","uniqueID":"7741124012283379840","displayable":false,"comparable":true,"identifier":"FRONT_COLOR_FACET","searchable":true,"facetable":true},{"storeDisplay":false,"values":[{"sequence":"0","value":"0.000","uniqueID":"7741124012286389344","unitOfMeasure":"","unitID":"","identifier":"0.000"}],"sequence":"10000","name":"WIDTH","associatedKeyword":"-","usage":"Descriptive","uniqueID":"7741124012285060338","displayable":false,"comparable":false,"identifier":"WIDTH","searchable":true,"facetable":false},{"storeDisplay":false,"values":[{"sequence":"13","value":"False","uniqueID":"7741124012283944664","unitOfMeasure":"","unitID":"","identifier":"False"}],"sequence":"10000","name":"Limited edition","associatedKeyword":"-","usage":"Descriptive","uniqueID":"7741124012283379847","displayable":false,"comparable":true,"identifier":"LIMITED_EDITION","searchable":true,"facetable":true},{"storeDisplay":false,"values":[{"sequence":"0","value":"000003","uniqueID":"7741124012286392926","unitOfMeasure":"","unitID":"","identifier":"000003"}],"sequence":"10000","name":"COLOR_CODE","associatedKeyword":"-","usage":"Descriptive","uniqueID":"7741124012285059838","displayable":false,"comparable":false,"identifier":"COLOR_CODE","searchable":true,"facetable":false},{"storeDisplay":false,"values":[{"sequence":"549","value":"False","uniqueID":"7741124012283377364","unitOfMeasure":"","unitID":"","identifier":"False"}],"sequence":"10000","name":"Exclusive","associatedKeyword":"-","usage":"Descriptive","uniqueID":"7741124012283379836","displayable":false,"comparable":true,"identifier":"EXCLUSIVE","searchable":true,"facetable":true},{"storeDisplay":false,"values":[{"sequence":"1","value":"False","uniqueID":"7741124012284934128","unitOfMeasure":"","unitID":"","identifier":"False"}],"sequence":"10000","name":"ENGRAVINGELIGIBLE","associatedKeyword":"-","usage":"Descriptive","uniqueID":"7741124012284296835","displayable":false,"comparable":true,"identifier":"ENGRAVINGELIGIBLE","searchable":false,"facetable":false},{"storeDisplay":false,"values":[{"sequence":"0","value":"Material-leather;pack-leather-case","uniqueID":"7741124012286506063","unitOfMeasure":"","unitID":"","identifier":"Material-leather;pack-leather-case"}],"sequence":"10000","name":"Features","associatedKeyword":"-","usage":"Descriptive","uniqueID":"7741124012283379879","displayable":false,"comparable":false,"identifier":"FEATURES","searchable":false,"facetable":false},{"storeDisplay":false,"values":[{"sequence":"1","value":"Accessories","uniqueID":"7741124012283875339","unitOfMeasure":"","unitID":"","identifier":"Accessories"}],"sequence":"10000","name":"Producttype","associatedKeyword":"-","usage":"Descriptive","uniqueID":"7741124012283379876","displayable":false,"comparable":true,"identifier":"PRODUCTTYPE","searchable":true,"facetable":true},{"storeDisplay":false,"values":[{"sequence":"0","value":"False","uniqueID":"7741124012286389837","unitOfMeasure":"","unitID":"","identifier":"FALSE"}],"sequence":"10000","name":"Photochromic","associatedKeyword":"-","usage":"Descriptive","uniqueID":"7741124012285148835","displayable":false,"comparable":true,"identifier":"PHOTOCHROMIC","searchable":true,"facetable":true},{"storeDisplay":false,"values":[{"sequence":"0","value":"Standard","uniqueID":"7741124012283378442","unitOfMeasure":"","unitID":"","identifier":"Standard"}],"sequence":"10000","name":"Size","associatedKeyword":"-","usage":"Defining","uniqueID":"7741124012283379859","displayable":true,"comparable":true,"identifier":"MODEL_SIZE_DISPLAY","searchable":false,"facetable":false},{"storeDisplay":false,"values":[{"sequence":"48","value":"Collections","uniqueID":"7741124012283473371","unitOfMeasure":"","unitID":"","identifier":"Collections"}],"sequence":"10000","name":"Range","associatedKeyword":"-","usage":"Descriptive","uniqueID":"7741124012283379871","displayable":false,"comparable":true,"identifier":"RANGE","searchable":true,"facetable":true}],"storeID":"715838934","numberOfSKUs":1,"partNumber":"AOV0003AT__000003"}],"fullImage":"https:\/\/assets.oliverpeoples.com\/is\/image\/OliverPeoples\/827934401877__001.png?impolicy=OV_OpPdpLarge&bg=f7f7f7","resourceId":"http:\/\/lux-prdlv-src01.lux-ecomm.net:3737\/search\/resources\/store\/715839034\/productview\/byId\/3074457345616687260","price":[{"description":"L","value":"380.0","usage":"Display","currency":"USD"},{"description":"O","value":"","usage":"Offer","currency":"USD"}],"thumbnail":"https:\/\/assets.oliverpeoples.com\/is\/image\/OliverPeoples\/827934401877__001.png?impolicy=OV_OpPlp","manufacturer":"Oliver Peoples","name":"Sheldrake Sun","longDescription":"Inspired by Andy Warhol, this iconic sunglass is a bold, intellectual design offering timeless style","buyable":"true","storeID":"715838934","attributes":[{"storeDisplay":false,"values":[{"sequence":"0","value":"OV5036S","uniqueID":"7741124012283381230","unitOfMeasure":"","unitID":"","identifier":"OV5036S"}],"sequence":"0","name":"Model code display","associatedKeyword":"-","usage":"Descriptive","uniqueID":"7741124012283379873","displayable":true,"comparable":true,"identifier":"MODEL_CODE_DISPLAY","searchable":false,"facetable":false},{"storeDisplay":false,"values":[{"sequence":"0","value":"Buff","uniqueID":"7741124012283377388","unitOfMeasure":"","unitID":"","identifier":"Buff"}],"sequence":"1","name":"Front color","associatedKeyword":"-","usage":"Descriptive","uniqueID":"7741124012283379839","displayable":true,"comparable":true,"identifier":"FRONT_COLOR","searchable":false,"facetable":false},{"storeDisplay":false,"values":[{"sequence":"0","value":"Green C","uniqueID":"7741124012283507485","unitOfMeasure":"","unitID":"","identifier":"Green C"}],"sequence":"2","name":"Lens color","associatedKeyword":"-","usage":"Descriptive","uniqueID":"7741124012283379846","displayable":true,"comparable":true,"identifier":"LENS_COLOR","searchable":false,"facetable":false},{"storeDisplay":false,"values":[{"sequence":"0","value":"Classic","uniqueID":"7741124012283379043","unitOfMeasure":"","unitID":"","identifier":"Classic"}],"sequence":"3","name":"Lens treatment","associatedKeyword":"-","usage":"Descriptive","uniqueID":"7741124012283379864","displayable":false,"comparable":true,"identifier":"LENS_TREATMENT","searchable":false,"facetable":false},{"storeDisplay":false,"values":[{"sequence":"0","value":"Glass","uniqueID":"7741124012286177449","unitOfMeasure":"","unitID":"","identifier":"Glass"}],"sequence":"5","name":"Lens material","associatedKeyword":"-","usage":"Descriptive","uniqueID":"7741124012285060339","displayable":false,"comparable":false,"identifier":"LENS_MATERIAL","searchable":true,"facetable":true},{"storeDisplay":false,"values":[{"sequence":"0","value":"Acetate","uniqueID":"7741124012283377366","unitOfMeasure":"","unitID":"","identifier":"Acetate"}],"sequence":"6","name":"Frame material","associatedKeyword":"-","usage":"Descriptive","uniqueID":"7741124012283379837","displayable":true,"comparable":true,"identifier":"FRAMEMATERIAL","searchable":false,"facetable":false},{"storeDisplay":false,"values":[{"sequence":"1","value":"1","uniqueID":"7741124012284932835","unitOfMeasure":"","unitID":"","identifier":"1"}],"sequence":"8","name":"PLACEHOLDER_SIZE","associatedKeyword":"-","usage":"Descriptive","uniqueID":"7741124012284296836","displayable":false,"comparable":false,"identifier":"PLACEHOLDER_SIZE","searchable":false,"facetable":false},{"storeDisplay":false,"values":[{"sequence":"2848","value":"Italy","uniqueID":"7741124012284933862","unitOfMeasure":"","unitID":"","identifier":"Italy"}],"sequence":"10","name":"Made in","associatedKeyword":"-","usage":"Descriptive","uniqueID":"7741124012283379848","displayable":true,"comparable":true,"identifier":"MADEIN","searchable":false,"facetable":false},{"storeDisplay":false,"values":[{"sequence":"2","value":"Sun","uniqueID":"7741124012283379213","unitOfMeasure":"","unitID":"","identifier":"Sun"}],"sequence":"10000","name":"Producttype","associatedKeyword":"-","usage":"Descriptive","uniqueID":"7741124012283379876","displayable":false,"comparable":true,"identifier":"PRODUCTTYPE","searchable":true,"facetable":true},{"storeDisplay":false,"values":[{"sequence":"48","value":"Collections","uniqueID":"7741124012283473371","unitOfMeasure":"","unitID":"","identifier":"Collections"}],"sequence":"10000","name":"Range","associatedKeyword":"-","usage":"Descriptive","uniqueID":"7741124012283379871","displayable":false,"comparable":true,"identifier":"RANGE","searchable":true,"facetable":true},{"storeDisplay":false,"values":[{"sequence":"0","value":"True","uniqueID":"7741124012286181046","unitOfMeasure":"","unitID":"","identifier":"True"}],"sequence":"10000","name":"BESTSELLERS","associatedKeyword":"-","usage":"Descriptive","uniqueID":"7741124012285059837","displayable":false,"comparable":true,"identifier":"BESTSELLERS","searchable":true,"facetable":false},{"storeDisplay":false,"values":[{"sequence":"0","value":"Translucent","uniqueID":"7741124012283377544","unitOfMeasure":"","unitID":"","identifier":"Translucent"}],"sequence":"10000","name":"Frame color","associatedKeyword":"-","usage":"Descriptive","uniqueID":"7741124012283379840","displayable":false,"comparable":true,"identifier":"FRONT_COLOR_FACET","searchable":true,"facetable":true},{"storeDisplay":false,"values":[{"sequence":"0","value":"2N","uniqueID":"7741124012283381078","unitOfMeasure":"","unitID":"","identifier":"2N"}],"sequence":"10000","name":"Notainformativa","associatedKeyword":"-","usage":"Descriptive","uniqueID":"7741124012283379850","displayable":false,"comparable":true,"identifier":"NOTAINFORMATIVA","searchable":false,"facetable":false},{"storeDisplay":false,"values":[{"sequence":"0","value":"Buff","uniqueID":"7741124012283378251","unitOfMeasure":"","unitID":"","identifier":"Buff"}],"sequence":"10000","name":"Temple inner color","associatedKeyword":"-","usage":"Descriptive","uniqueID":"7741124012283379856","displayable":false,"comparable":true,"identifier":"TEMPLE_INNER_COLOR","searchable":false,"facetable":false},{"storeDisplay":false,"values":[{"sequence":"0","value":"Square","uniqueID":"7741124012283379062","unitOfMeasure":"","unitID":"","identifier":"Square"}],"sequence":"10000","name":"Frame shape","associatedKeyword":"-","usage":"Descriptive","uniqueID":"7741124012283379868","displayable":false,"comparable":true,"identifier":"FRAME_SHAPE_FACET","searchable":true,"facetable":true},{"storeDisplay":false,"values":[{"sequence":"0","value":"Collections","uniqueID":"7741124012286177337","unitOfMeasure":"","unitID":"","identifier":"Collections"}],"sequence":"10000","name":"COLLECTION_TYPE","associatedKeyword":"-","usage":"Descriptive","uniqueID":"7741124012285060353","displayable":false,"comparable":false,"identifier":"COLLECTION_TYPE","searchable":true,"facetable":false},{"storeDisplay":false,"values":[{"sequence":"0","value":"False","uniqueID":"7741124012286389837","unitOfMeasure":"","unitID":"","identifier":"FALSE"}],"sequence":"10000","name":"Photochromic","associatedKeyword":"-","usage":"Descriptive","uniqueID":"7741124012285148835","displayable":false,"comparable":true,"identifier":"PHOTOCHROMIC","searchable":true,"facetable":true},{"storeDisplay":false,"values":[{"sequence":"0","value":"185","uniqueID":"7741124012286191398","unitOfMeasure":"","unitID":"","identifier":"185"}],"sequence":"10000","name":"WIDTH","associatedKeyword":"-","usage":"Descriptive","uniqueID":"7741124012285060338","displayable":false,"comparable":false,"identifier":"WIDTH","searchable":true,"facetable":false},{"storeDisplay":false,"values":[{"sequence":"13","value":"False","uniqueID":"7741124012283944664","unitOfMeasure":"","unitID":"","identifier":"False"}],"sequence":"10000","name":"Limited edition","associatedKeyword":"-","usage":"Descriptive","uniqueID":"7741124012283379847","displayable":false,"comparable":true,"identifier":"LIMITED_EDITION","searchable":true,"facetable":true},{"storeDisplay":false,"values":[{"sequence":"0","value":"158052","uniqueID":"7741124012286185167","unitOfMeasure":"","unitID":"","identifier":"158052"}],"sequence":"10000","name":"COLOR_CODE","associatedKeyword":"-","usage":"Descriptive","uniqueID":"7741124012285059838","displayable":false,"comparable":false,"identifier":"COLOR_CODE","searchable":true,"facetable":false},{"storeDisplay":false,"values":[{"sequence":"1","value":"False","uniqueID":"7741124012284934128","unitOfMeasure":"","unitID":"","identifier":"False"}],"sequence":"10000","name":"ENGRAVINGELIGIBLE","associatedKeyword":"-","usage":"Descriptive","uniqueID":"7741124012284296835","displayable":false,"comparable":true,"identifier":"ENGRAVINGELIGIBLE","searchable":false,"facetable":false},{"storeDisplay":false,"values":[{"sequence":"0","value":"0","uniqueID":"7741124012283377923","unitOfMeasure":"","unitID":"","identifier":"False"}],"sequence":"10000","name":"Onsale","associatedKeyword":"-","usage":"Descriptive","uniqueID":"7741124012283379851","displayable":false,"comparable":true,"identifier":"ONSALE","searchable":false,"facetable":false},{"storeDisplay":false,"values":[{"sequence":"549","value":"False","uniqueID":"7741124012283377364","unitOfMeasure":"","unitID":"","identifier":"False"}],"sequence":"10000","name":"Exclusive","associatedKeyword":"-","usage":"Descriptive","uniqueID":"7741124012283379836","displayable":false,"comparable":true,"identifier":"EXCLUSIVE","searchable":true,"facetable":true},{"storeDisplay":false,"values":[{"sequence":"0","value":"Small","uniqueID":"7741124012283378441","unitOfMeasure":"","unitID":"","identifier":"Small"},{"sequence":"0","value":"Standard","uniqueID":"7741124012283378442","unitOfMeasure":"","unitID":"","identifier":"Standard"}],"sequence":"10000","name":"Size","associatedKeyword":"-","usage":"Defining","uniqueID":"7741124012283379859","displayable":true,"comparable":true,"identifier":"MODEL_SIZE_DISPLAY","searchable":false,"facetable":false},{"storeDisplay":false,"values":[{"sequence":"1","value":"0666c","uniqueID":"7741124012283377775","unitOfMeasure":"","unitID":"","identifier":"0666c"}],"sequence":"10000","name":"Clen","associatedKeyword":"-","usage":"Descriptive","uniqueID":"7741124012283379844","displayable":false,"comparable":true,"identifier":"CLEN","searchable":false,"facetable":false},{"storeDisplay":false,"values":[{"sequence":"0","value":"Yes","uniqueID":"7741124012286184553","unitOfMeasure":"","unitID":"","identifier":"Yes"}],"sequence":"10000","name":"IS_ROXABLE","associatedKeyword":"-","usage":"Descriptive","uniqueID":"7741124012285060337","displayable":false,"comparable":true,"identifier":"IS_ROXABLE","searchable":true,"facetable":false},{"storeDisplay":false,"values":[{"sequence":"4","value":"Lenses-vintage-mineral-glass;material-acetate;hinge-5-barrel;temple-corewire;logo-inlaid-logo-plaque;frame-front-decorative-plaques","uniqueID":"7741124012284934054","unitOfMeasure":"","unitID":"","identifier":"Lenses-vintage-mineral-glass;material-acetate;hinge-5-barrel;temple-corewire;logo-inlaid-logo-plaque;frame-front-decorative-plaques"}],"sequence":"10000","name":"Features","associatedKeyword":"-","usage":"Descriptive","uniqueID":"7741124012283379879","displayable":false,"comparable":false,"identifier":"FEATURES","searchable":false,"facetable":false},{"storeDisplay":false,"values":[{"sequence":"1","value":"Institutional-Sun","uniqueID":"7741124012283484343","unitOfMeasure":"","unitID":"","identifier":"Institutional-Sun"}],"sequence":"10000","name":"Case","associatedKeyword":"-","usage":"Descriptive","uniqueID":"7741124012283439835","displayable":false,"comparable":false,"identifier":"CASE","searchable":true,"facetable":true},{"storeDisplay":false,"values":[{"sequence":"0","value":"False","uniqueID":"7741124012286328838","unitOfMeasure":"","unitID":"","identifier":"FALSE"}],"sequence":"10000","name":"New releases","associatedKeyword":"-","usage":"Descriptive","uniqueID":"7741124012283379849","displayable":false,"comparable":true,"identifier":"NEWRELEASES","searchable":true,"facetable":true},{"storeDisplay":false,"values":[{"sequence":"0","value":"Polished","uniqueID":"7741124012286177346","unitOfMeasure":"","unitID":"","identifier":"Polished"}],"sequence":"10000","name":"FINISHING","associatedKeyword":"-","usage":"Descriptive","uniqueID":"7741124012285060335","displayable":false,"comparable":true,"identifier":"FINISHING","searchable":true,"facetable":false},{"storeDisplay":false,"values":[{"sequence":"0","value":"200912","uniqueID":"7741124012283377337","unitOfMeasure":"","unitID":"","identifier":"200912"}],"sequence":"10000","name":"Collection","associatedKeyword":"-","usage":"Descriptive","uniqueID":"7741124012283379835","displayable":false,"comparable":true,"identifier":"COLLECTION","searchable":true,"facetable":false},{"storeDisplay":false,"values":[{"sequence":"0","value":"Acetate","uniqueID":"7741124012283377370","unitOfMeasure":"","unitID":"","identifier":"Acetate"}],"sequence":"10000","name":"Frame material","associatedKeyword":"-","usage":"Descriptive","uniqueID":"7741124012283379838","displayable":false,"comparable":true,"identifier":"FRAMEMATERIAL_FACET","searchable":true,"facetable":true},{"storeDisplay":false,"values":[{"sequence":"0","value":"Man","uniqueID":"7741124012286488345","unitOfMeasure":"","unitID":"","identifier":"MALE"}],"sequence":"10000","name":"Gender","associatedKeyword":"-","usage":"Descriptive","uniqueID":"7741124012283379843","displayable":false,"comparable":true,"identifier":"GENDER","searchable":true,"facetable":true},{"storeDisplay":false,"values":[{"sequence":"0","value":"Green","uniqueID":"7741124012283377839","unitOfMeasure":"","unitID":"","identifier":"Green"}],"sequence":"10000","name":"Lens color","associatedKeyword":"-","usage":"Descriptive","uniqueID":"7741124012283379845","displayable":false,"comparable":true,"identifier":"LENS_COLOR_FACET","searchable":true,"facetable":true},{"storeDisplay":false,"values":[{"sequence":"0","value":"Green","uniqueID":"7741124012286177438","unitOfMeasure":"","unitID":"","identifier":"Green"}],"sequence":"10000","name":"Lenscolor family","associatedKeyword":"-","usage":"Descriptive","uniqueID":"7741124012283591844","displayable":false,"comparable":true,"identifier":"LENSCOLOR_FAMILY","searchable":false,"facetable":false},{"storeDisplay":false,"values":[{"sequence":"0","value":"False","uniqueID":"7741124012286328840","unitOfMeasure":"","unitID":"","identifier":"FALSE"}],"sequence":"10000","name":"Polarized","associatedKeyword":"-","usage":"Descriptive","uniqueID":"7741124012283379852","displayable":false,"comparable":true,"identifier":"POLARIZED","searchable":true,"facetable":true},{"storeDisplay":false,"values":[{"sequence":"0","value":"Sheldrake Sun","uniqueID":"7741124012285468607","unitOfMeasure":"","unitID":"","identifier":"Sheldrake Sun"}],"sequence":"10000","name":"Modelname","associatedKeyword":"-","usage":"Descriptive","uniqueID":"7741124012283379853","displayable":false,"comparable":true,"identifier":"MODELNAME","searchable":true,"facetable":false},{"storeDisplay":false,"values":[{"sequence":"0","value":"Zpfn","uniqueID":"7741124012286177452","unitOfMeasure":"","unitID":"","identifier":"ZPFN"}],"sequence":"10000","name":"Materialtype","associatedKeyword":"-","usage":"Descriptive","uniqueID":"7741124012283379872","displayable":false,"comparable":true,"identifier":"MATERIALTYPE","searchable":false,"facetable":false},{"storeDisplay":false,"values":[{"sequence":"0","value":"Translucent","uniqueID":"7741124012283377724","unitOfMeasure":"","unitID":"","identifier":"Translucent"}],"sequence":"10000","name":"Front inner color facet","associatedKeyword":"-","usage":"Descriptive","uniqueID":"7741124012283379842","displayable":false,"comparable":true,"identifier":"FRONT_INNER_COLOR_FACET","searchable":true,"facetable":false},{"storeDisplay":false,"values":[{"sequence":"0","value":"Honey","uniqueID":"7741124012283378235","unitOfMeasure":"","unitID":"","identifier":"Honey"}],"sequence":"10000","name":"Temple color","associatedKeyword":"-","usage":"Descriptive","uniqueID":"7741124012283379855","displayable":false,"comparable":true,"identifier":"TEMPLE_COLOR_FACET","searchable":true,"facetable":false},{"storeDisplay":false,"values":[{"sequence":"0","value":"Buff","uniqueID":"7741124012283378068","unitOfMeasure":"","unitID":"","identifier":"Buff"}],"sequence":"10000","name":"Temple color","associatedKeyword":"-","usage":"Descriptive","uniqueID":"7741124012283379854","displayable":false,"comparable":true,"identifier":"TEMPLE_COLOR","searchable":false,"facetable":false},{"storeDisplay":false,"values":[{"sequence":"0","value":"Buff","uniqueID":"7741124012284273822","unitOfMeasure":"","unitID":"","identifier":"Buff"}],"sequence":"10000","name":"Temple inner color facet","associatedKeyword":"-","usage":"Descriptive","uniqueID":"7741124012283379857","displayable":false,"comparable":true,"identifier":"TEMPLE_INNER_COLOR_FACET","searchable":true,"facetable":false},{"storeDisplay":false,"values":[{"sequence":"0","value":"Full Rim","uniqueID":"7741124012283379070","unitOfMeasure":"","unitID":"","identifier":"Full Rim"}],"sequence":"10000","name":"Frame type","associatedKeyword":"-","usage":"Descriptive","uniqueID":"7741124012283379870","displayable":false,"comparable":true,"identifier":"FRAMETYPE","searchable":true,"facetable":true},{"storeDisplay":false,"values":[{"sequence":"0","value":"Classic","uniqueID":"7741124012283379047","unitOfMeasure":"","unitID":"","identifier":"Classic"}],"sequence":"10000","name":"Lens type","associatedKeyword":"-","usage":"Descriptive","uniqueID":"7741124012283379865","displayable":false,"comparable":true,"identifier":"LENS_TREATMENT_FACET","searchable":true,"facetable":true},{"storeDisplay":false,"values":[{"sequence":"0","value":"Buff","uniqueID":"7741124012283377568","unitOfMeasure":"","unitID":"","identifier":"Buff"}],"sequence":"10000","name":"Front inner color","associatedKeyword":"-","usage":"Descriptive","uniqueID":"7741124012283379841","displayable":false,"comparable":true,"identifier":"FRONT_INNER_COLOR","searchable":false,"facetable":false},{"storeDisplay":false,"values":[{"sequence":"0","value":"Panthos","uniqueID":"7741124012284933893","unitOfMeasure":"","unitID":"","identifier":"Panthos"}],"sequence":"10000","name":"Frame shape","associatedKeyword":"-","usage":"Descriptive","uniqueID":"7741124012283379867","displayable":false,"comparable":true,"identifier":"FRAME_SHAPE","searchable":false,"facetable":false},{"storeDisplay":false,"values":[{"sequence":"0","value":"Global","uniqueID":"7741124012283379067","unitOfMeasure":"","unitID":"","identifier":"Global"}],"sequence":"10000","name":"Fitting","associatedKeyword":"-","usage":"Descriptive","uniqueID":"7741124012283379869","displayable":false,"comparable":true,"identifier":"GEO_FIT","searchable":true,"facetable":true},{"storeDisplay":false,"values":[{"sequence":"0","value":"Statement","uniqueID":"7741124012286181018","unitOfMeasure":"","unitID":"","identifier":"Statement"}],"sequence":"10000","name":"MARKETING_THEME_STORY","associatedKeyword":"-","usage":"Descriptive","uniqueID":"7741124012285060348","displayable":false,"comparable":true,"identifier":"MARKETING_THEME_STORY","searchable":true,"facetable":false}],"numberOfSKUs":2,"partNumber":"0OV5036S__158052"}
Inspired by Andy Warhol, this iconic sunglass is a bold, intellectual design offering timeless style
Sheldrake Sun
Inspired by Andy Warhol, this iconic sunglass is a bold, intellectual design offering timeless style
Model code display:

OV5036S

Front color:

Buff

Lens color:

Green C

Frame material:

Acetate

Made in:

Italy
Sphere (SPH):

to

Cylinder (CYL):

to

Axis:

Any

Add:

to

Normally you find this table on your prescription:

| Rx | Sphere (SPH) | Cylinder (CYL) | Axis | Add |
| --- | --- | --- | --- | --- |
| O.D. | to | to | Any | to |
| O.S. | to | to | Any | to |
Model code display:

OV5036S

Front color:

Buff

Lens color:

Green C

Frame material:

Acetate

Made in:

Italy

LENSES:

Prescription Lenses
Vintage Mineral Glass Lenses
Mineral Glass lenses in vintage-inspired light tints feature an anti-reflective coating and 100% UVA/UVB protection.
Acetate
Handcrafted from layers of custom designed acetate in exclusive colors that result in the unique pattern of each individual frame.
5 Barrel Hinge
Substantial five-barrel hinge provides greater durability to the structure of the frame.
Corewire
Custom Oliver Peoples logo-engraved corewire reinforces integrity of the frame, allowing for long-lasting adjustments.
Inlaid Logo Plaque
Custom Oliver Peoples hand-inlaid logo insignia at the temple tip assures authenticity.
Functional Front Decorative Plaques
Decorative custom plaques enhance the design.
Includes premium packaging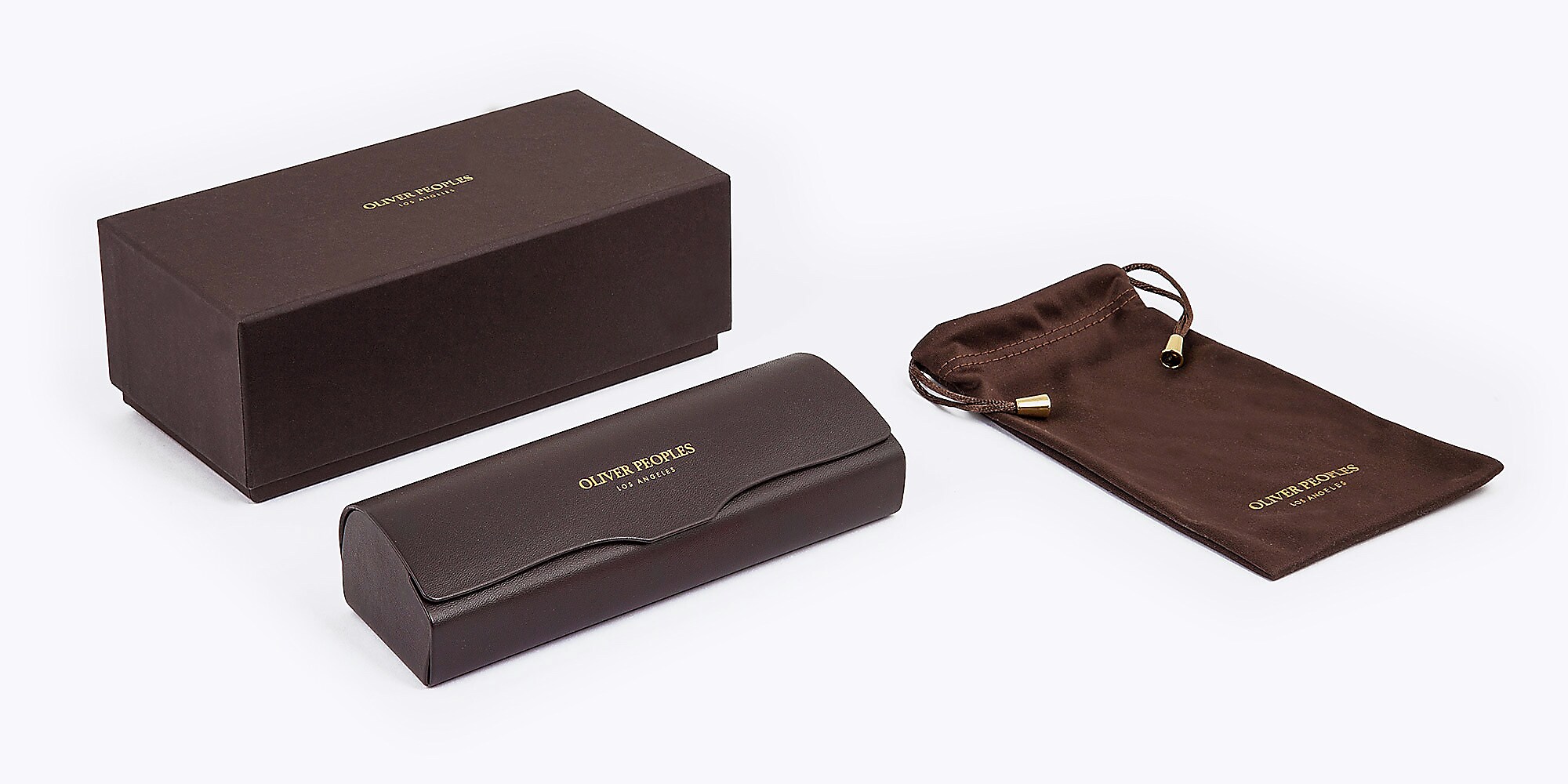 Premium Packaging
All frames come with a case and cloth to protect the frames when not being worn.