DESIGNER EYEWEAR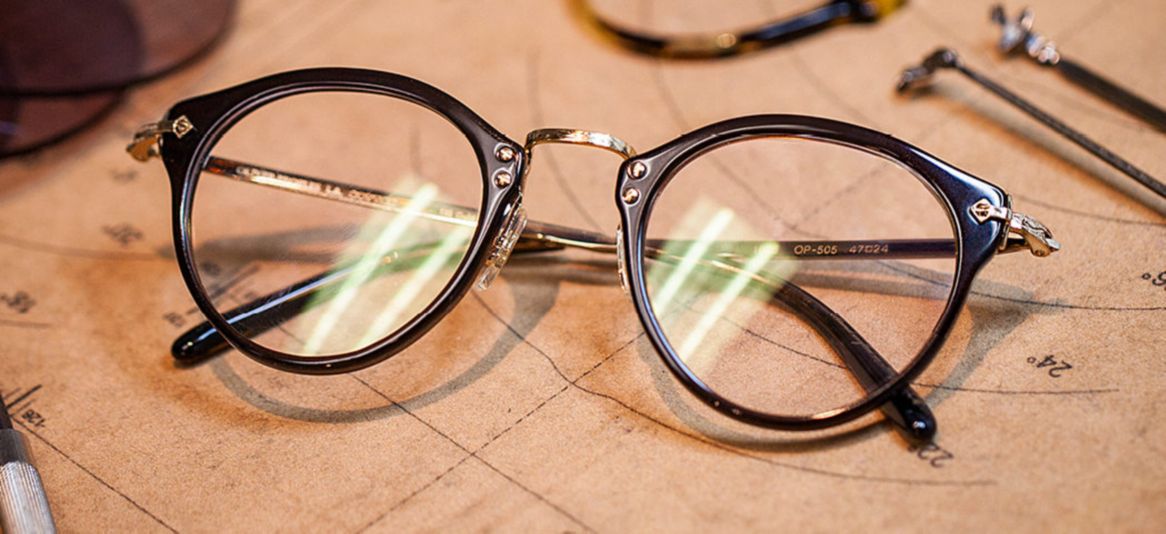 Setting the trend for designer eyeglasses, Oliver Peoples has maintained a passion for superior eyewear crafted of the finest materials with careful attention to detail since the debut of the first collection. All glasses are inspired and created in the design studio in West Hollywood, California. Through the meticulous design and craftsmanship process, the result is timeless styles that ultimately become iconic, lasting for generations.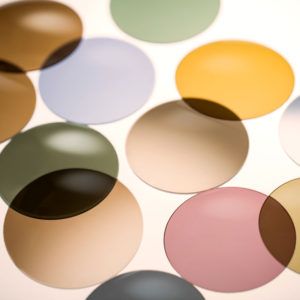 PROPRIETARY GLASS LENSES
Oliver Peoples is recognized for its exclusive selection of superior polarized and photochromic mineral glass lenses, which combine the finest materials with the most advanced technologies available in the world. Rare earth elements fused into the lenses selectively filter sunlight so that vision is sharper, with improved color definition and contrast. Multiple performance coatings are applied and a breath logo of the Oliver Peoples symbols assures authenticity. Learn more about our superior glass lenses HERE.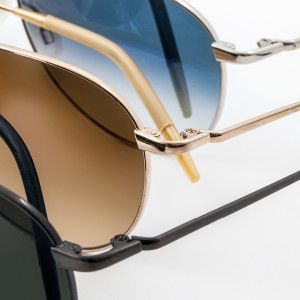 CUSTOM METAL FINISHES
Custom shades of metal finishes are inspired by the first collections, when the glasses included variations of metal tones such as antique gold and pewter. Titanium and beta-titanium combine lightweight comfort and durability for long lasting wear.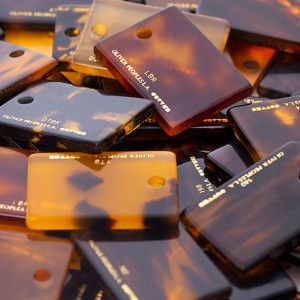 CUSTOM ACETATE
We work closely with our acetate manufacturers to create beautiful custom hues that are both wearable and flattering, taking inspiration for the glasses from organic, natural colors. Shades of tortoises have become iconic to the brand as well as seasonal colors inspired by fashion trends.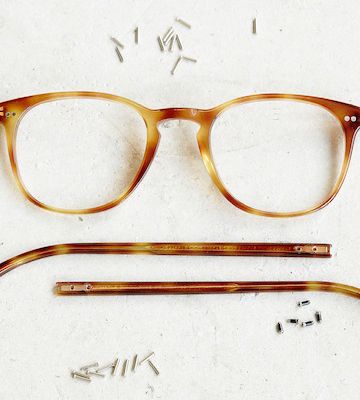 ATTENTION TO DETAIL
From the discreet logo plaque inlaid at the temple tip to the filigreed corewire, subtle details on the glasses are distinctive to the brand and recognizable to the discerning consumer.
FILIGREE
Delicate filigree patterns pay homage to vintage details that continue to provide inspiration.