OLIVER PEOPLES X HOSOO
Sunglass Capsule Collaboration with Historic Textile Manufacturer Hosoo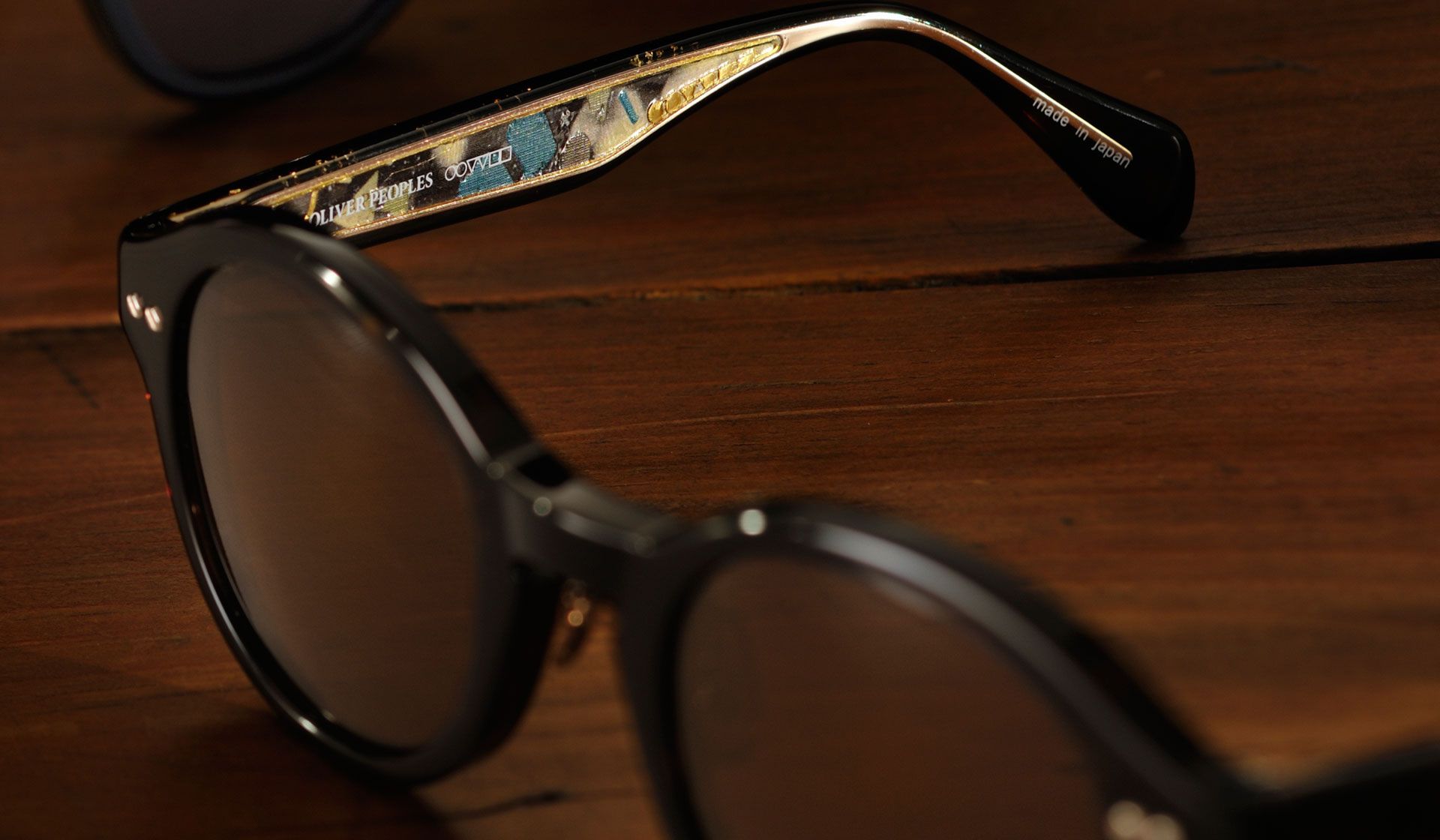 Oliver Peoples is pleased to announce a collaboration with Hosoo, Japan's most revered kimono textile brand specializing in hand-crafted silk Nishijin weaving. Hosoo is a pioneer of textiles and has distributed innovative fabrics around the globe while protecting the superior craftsmanship of Nisijinori in Kyoto for centuries. With like-minded philosophies celebrating exceptional quality, expert artistry, and hand-craftsmanship, the partnership is a natural fit.
The capsule collection features two unique sunglasses, named in celebration of each brand's iconic roots: Sunset Boulevard, where Oliver Peoples opened its first boutique, and Kuromon Street in Kyoto, where the Hosoo workshop has been located for over 300 years. True to Oliver Peoples' vintage-inspired aesthetic, the Sunset, a P3 shape, and the Kuromon, a round shape, are designed with hexagonal plaques on the frame front. Each sunglass features custom, contemporary abstract pattern laminated onto the corewire and visible from the interior of the temples. The intricate design is painstakingly layered on the metal for a three dimensional effect.
The accompanying case is made of the original "nishijin" brocade – a traditional three-dimensional weave typical to the city of Kyoto. Illustrating the concept of unity between Kyoto and Los Angeles, the textile pattern is laid under a pop-colored design intended to mirror the unique motif of the Oliver Peoples logo. Fine leather and eight silk colors were carefully selected for the case, both sourced from Japan.