Collaborations
Introducing Cary Grant 2, an Embodiment of Era-defining Aesthetics
6 Min Reading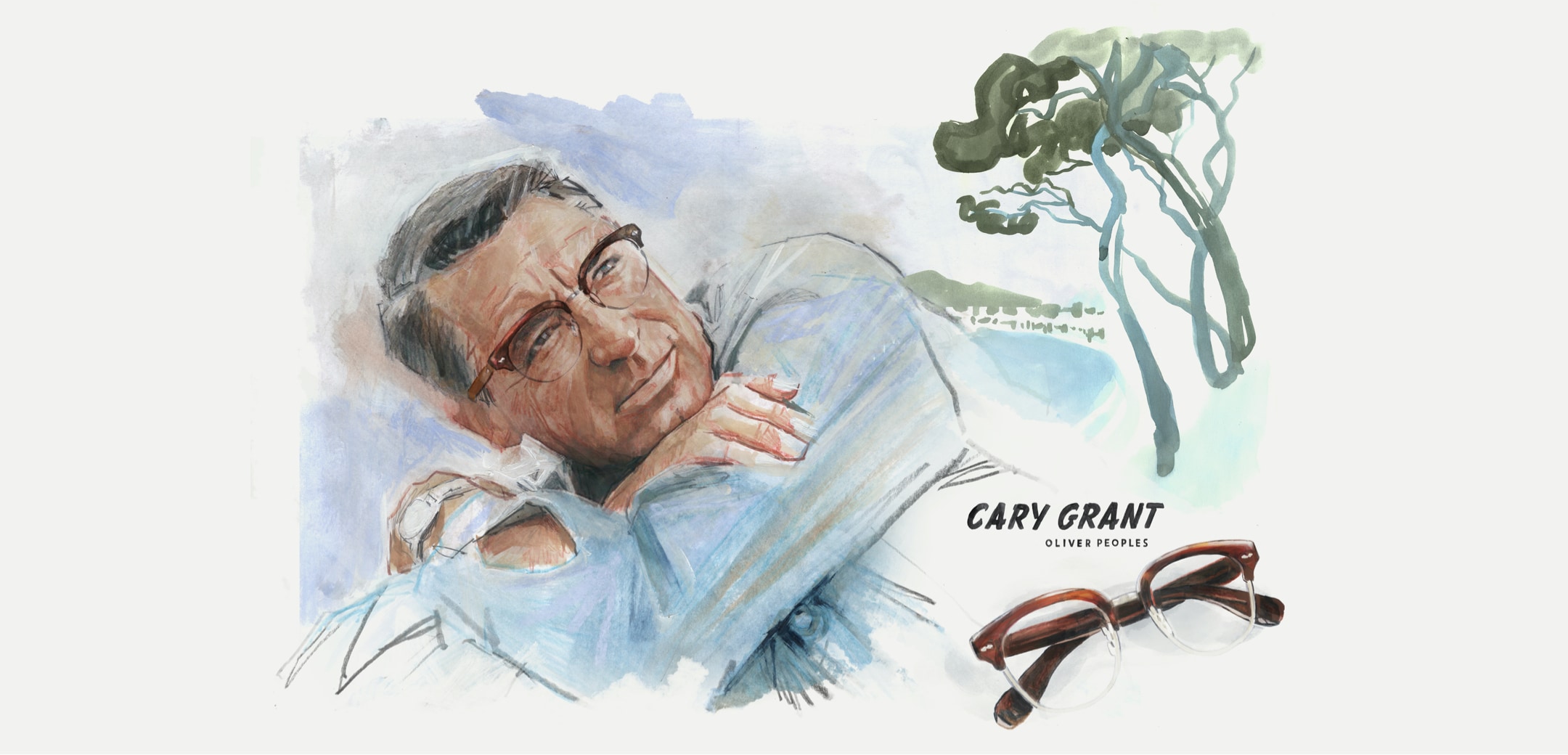 Oliver Peoples furthers their Cary Grant Estate collaboration with glasses inspired by the actor's iconic off-duty style.
Cary Grant's illustrious legacy lives beyond his film career—as a father, husband, and an inspiration to many on and off-screen. Across his various roles, Grant's attributes remained the same, natural relaxed elegance and versatility of character and style. To celebrate the Grant few know, the man off-duty, Oliver Peoples has furthered their sought-after collaboration with the Cary Grant Estate. The Cary Grant 2 and Cary Grant 2 Sun are available in five exclusive colorways while the Cary Grant and Cary Grant Sun are updated in new color combinations.
As with the debut collection, which was the first-ever authorized collaboration between the estate and a brand, the latest release translates Grant's style notes into era-defining aesthetics. The inspiration for the continuation comes from the sophisticated characteristics that passed from Grant as a person to Grant as an actor and back again.
"I think that many of Cary's wonderful characteristics came through in his acting," says his wife Barbara Grant Jaynes, "you could see the real twinkle in his eye." His daughter Jennifer Grant adds that "his kindness, gentility, and humor always came across, too."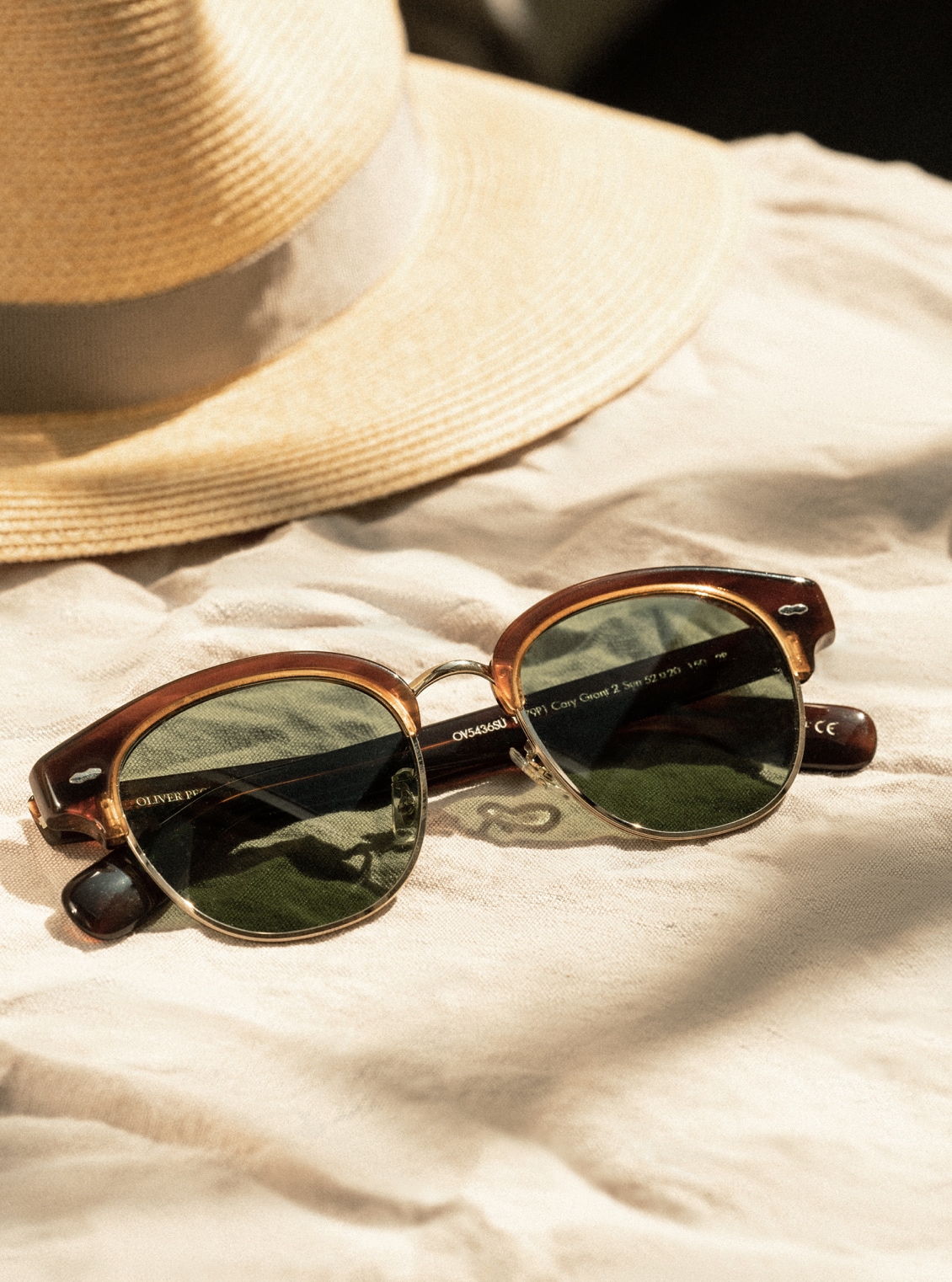 Cary Grant 2 Sun in Grant Tortoise with G-15 Polar lenses.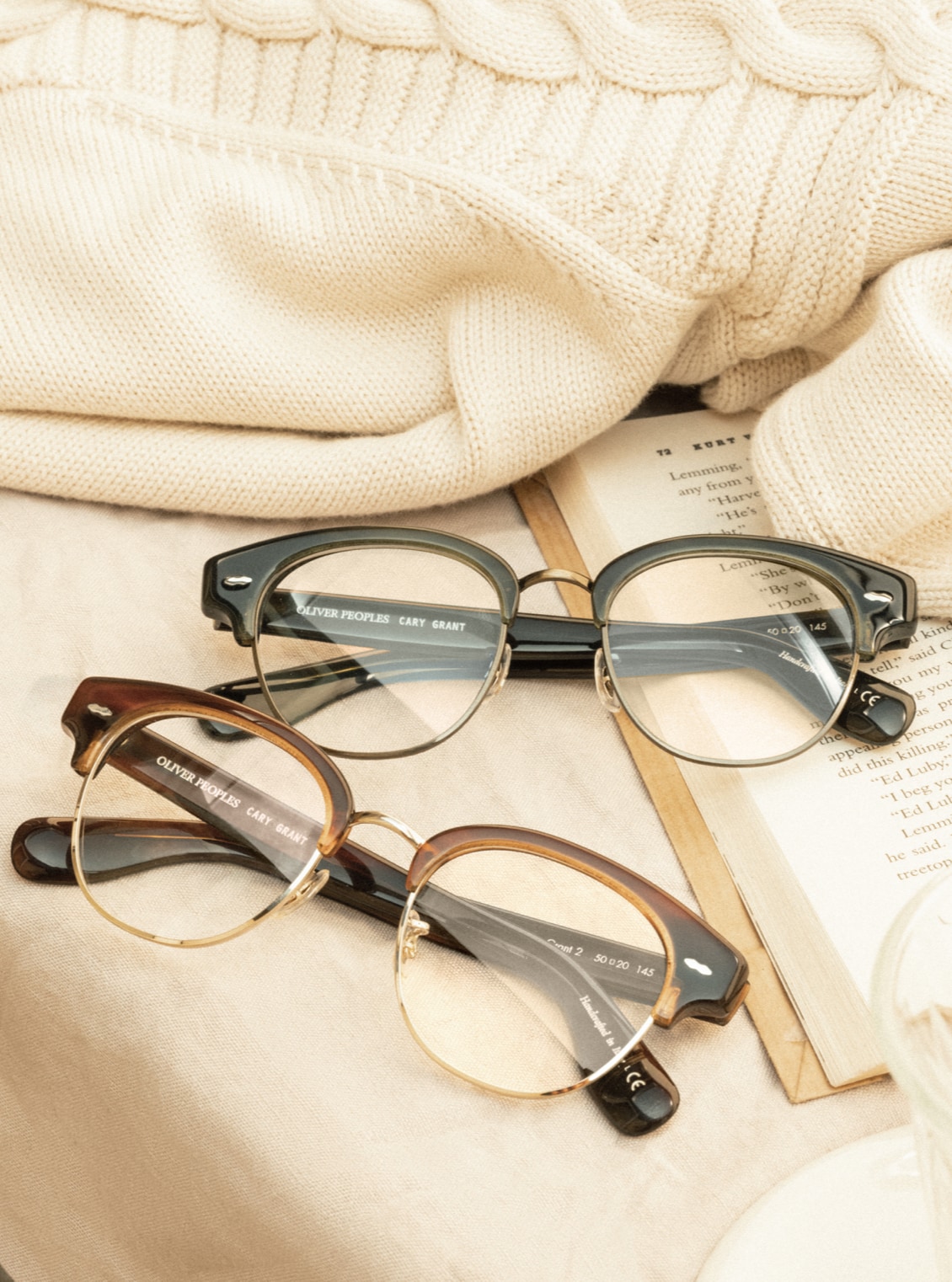 Cary Grant 2 in Grant Tortoise/Gold and Emerald Bark/Antique Gold.
The Cary Grant 2 is an evolution of the initial design and continues to pay homage to the timeless style of one of the most iconic Hollywood actors of all time. For Oliver Peoples, a combination style frame became that evolution.
The new design conveys the quintessential silhouette for film and TV in the '50s and '60s. It offers relaxed elegance in the same way Grant—and California—does elegance: effortlessly.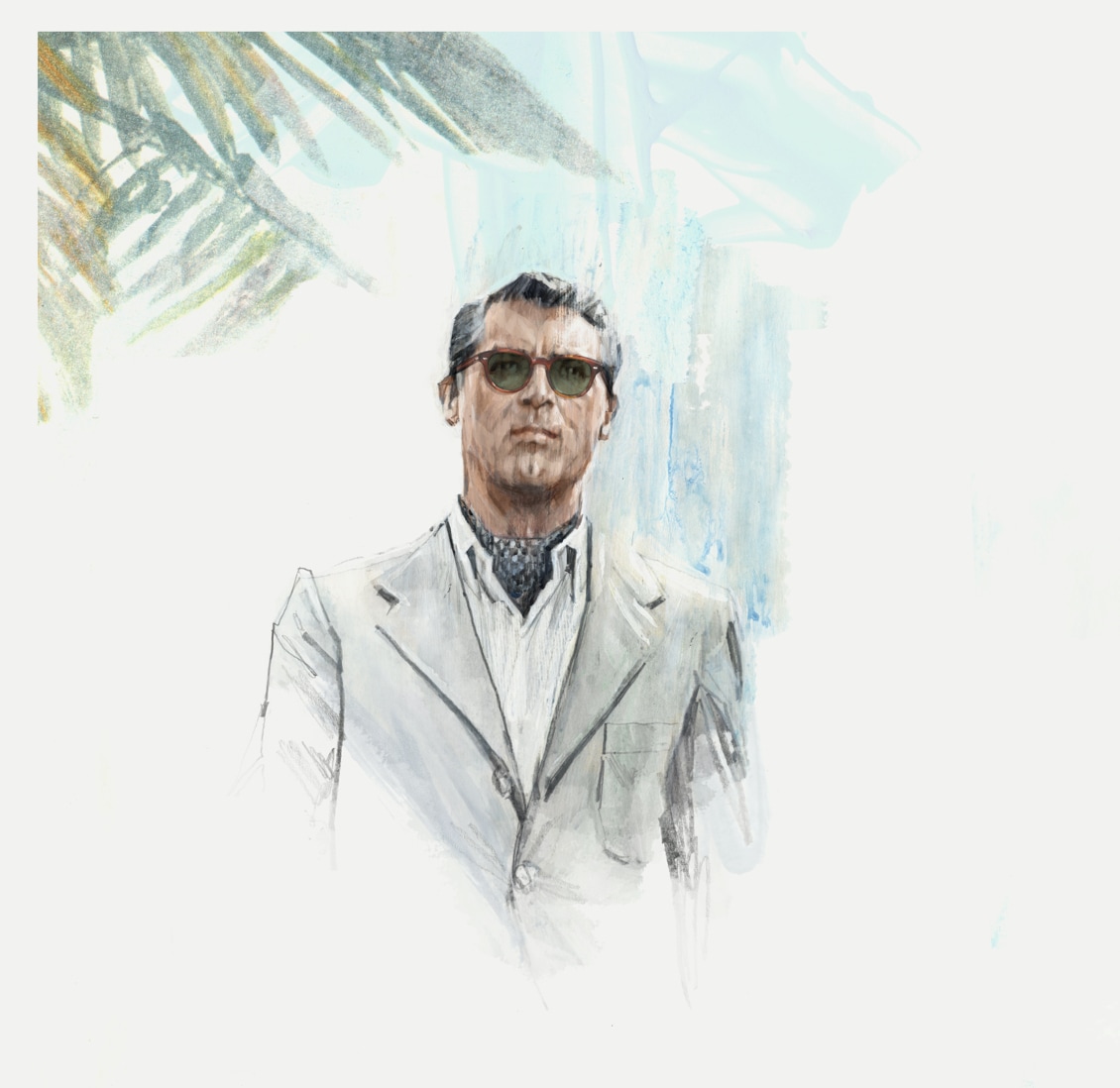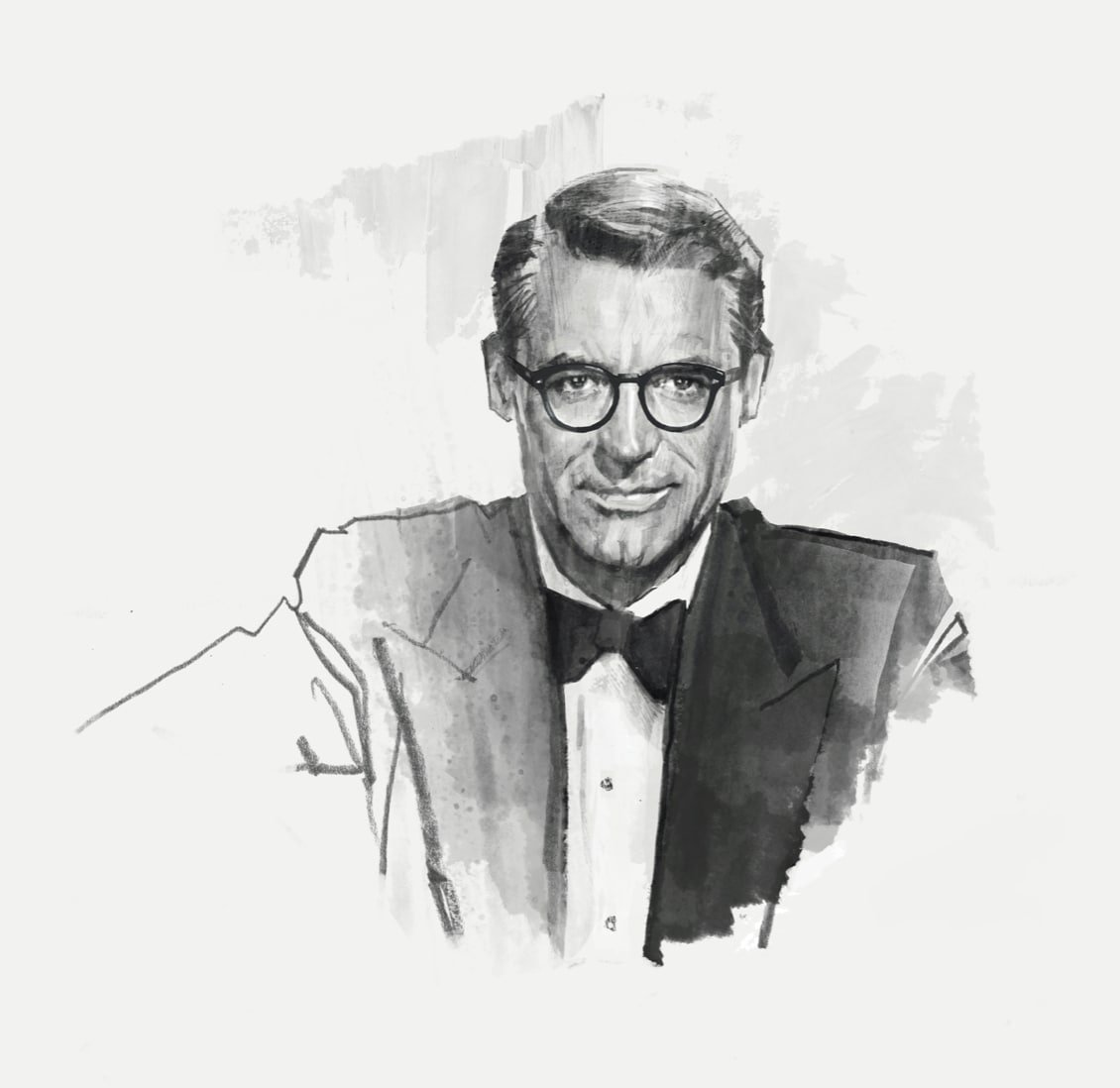 The glasses are as Cary would have worn them.
While the collection references a specific period of fashion, it does not feel pinned to the past. And even though Grant never wore these exact frames, Barbara offers that "the glasses are as Cary would have worn them." The pairing of acetate to a metal wire in the frame feels particularly well-proportioned. Once again, on the temple tip of the frame sits a discreet CG monogram crafted from Grant's stationery. Grant's family selected the colorways, which once again include the signature, collection-only Grant tortoise acetate. "We are very impressed with their understated style," Jennifer adds, noting that elegance does not have to be formal. It's an observation that epitomizes the collection.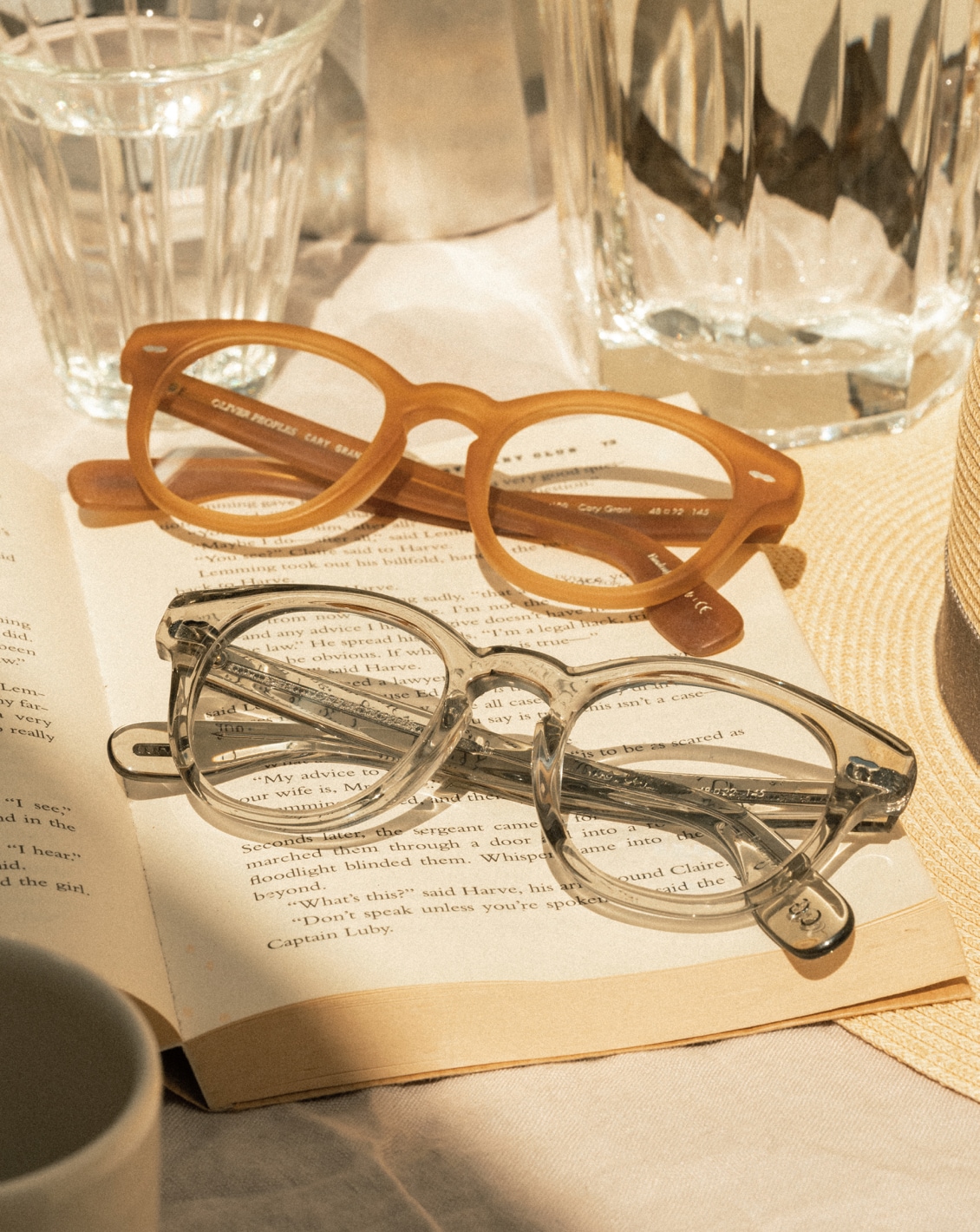 Cary Grant in Semi-Matte Amber Tortoise and Black Diamond.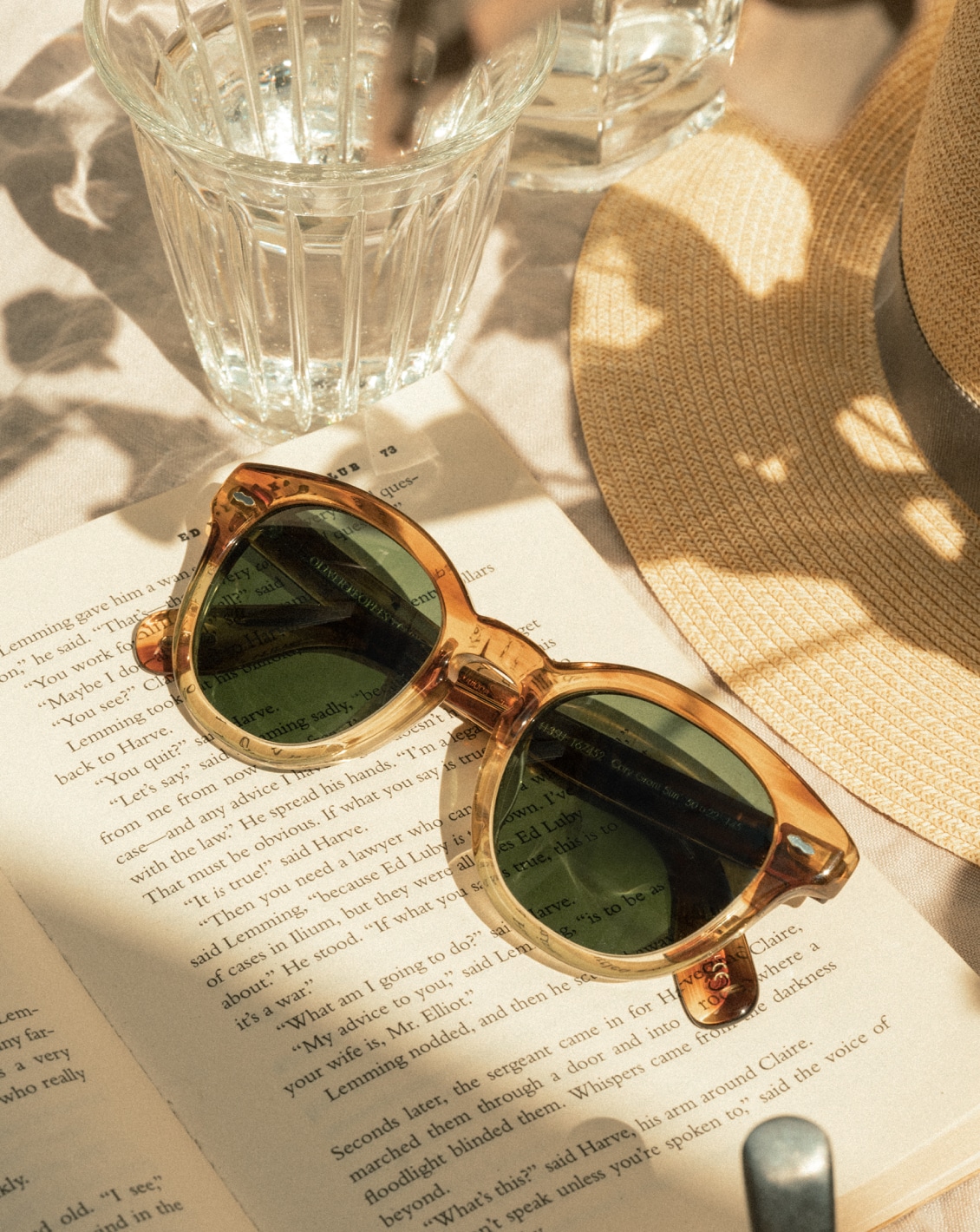 Cary Grant Sun in Honey VSB with Green C lenses.
WORDS: David Graver

ILLUSTRATIONS: Tony Stella
PHOTOS: Thibault De Schepper