Craftsmanship
Fall 2021 Edition I: Made for the OP Connoisseur
9 Min Reading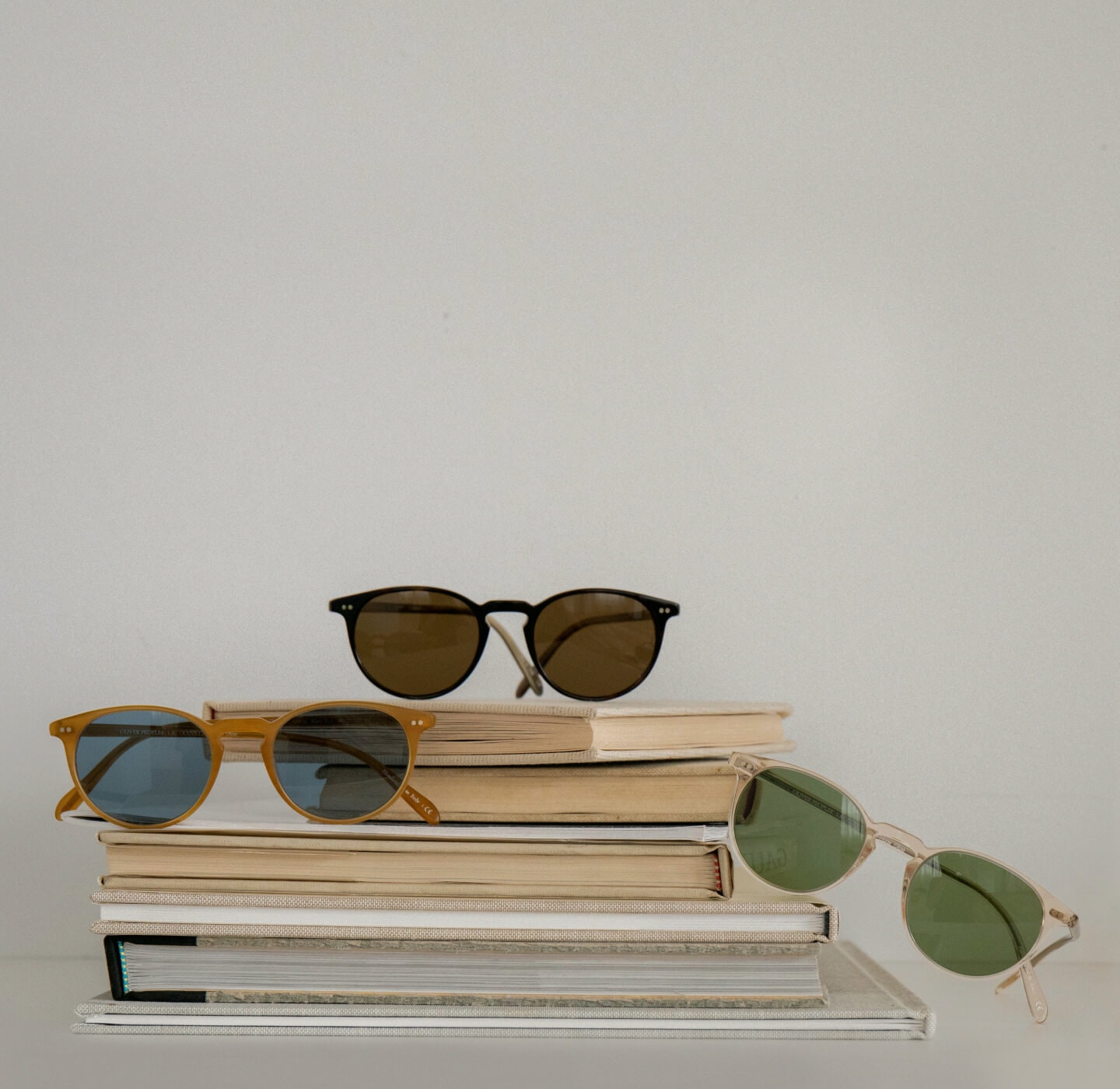 Oliver Peoples' latest collection is an ode to favorite frames enhanced for the modern wearer and introduces new styles to accompany.
The Fall 2021 collection is made for the Oliver Peoples connoisseur. It's a season that looks to the principal aesthetics of the brand while finding new ways to challenge beloved shapes and timeless colors. The collection honors frames that have made their mark while also allowing room for new styles to contribute.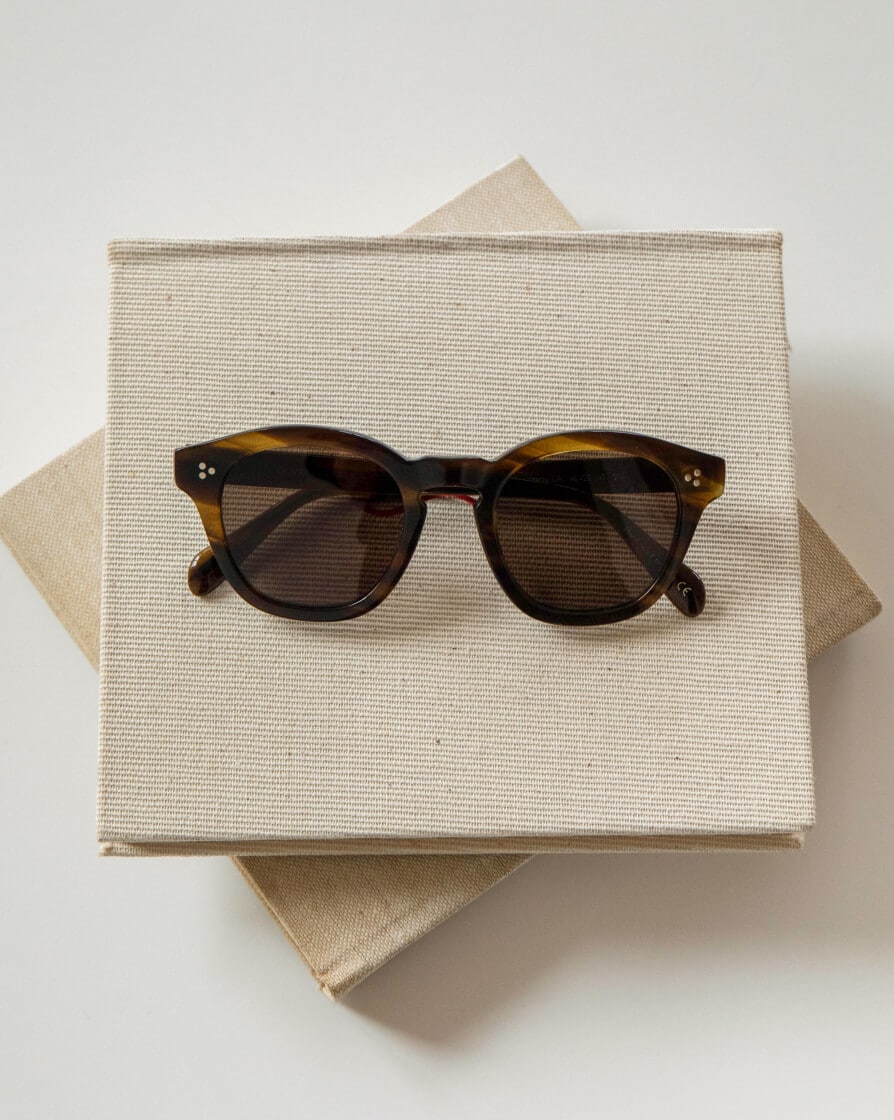 Boudreau L.A. takes on new life with enhanced colorways, as shown above in Bark.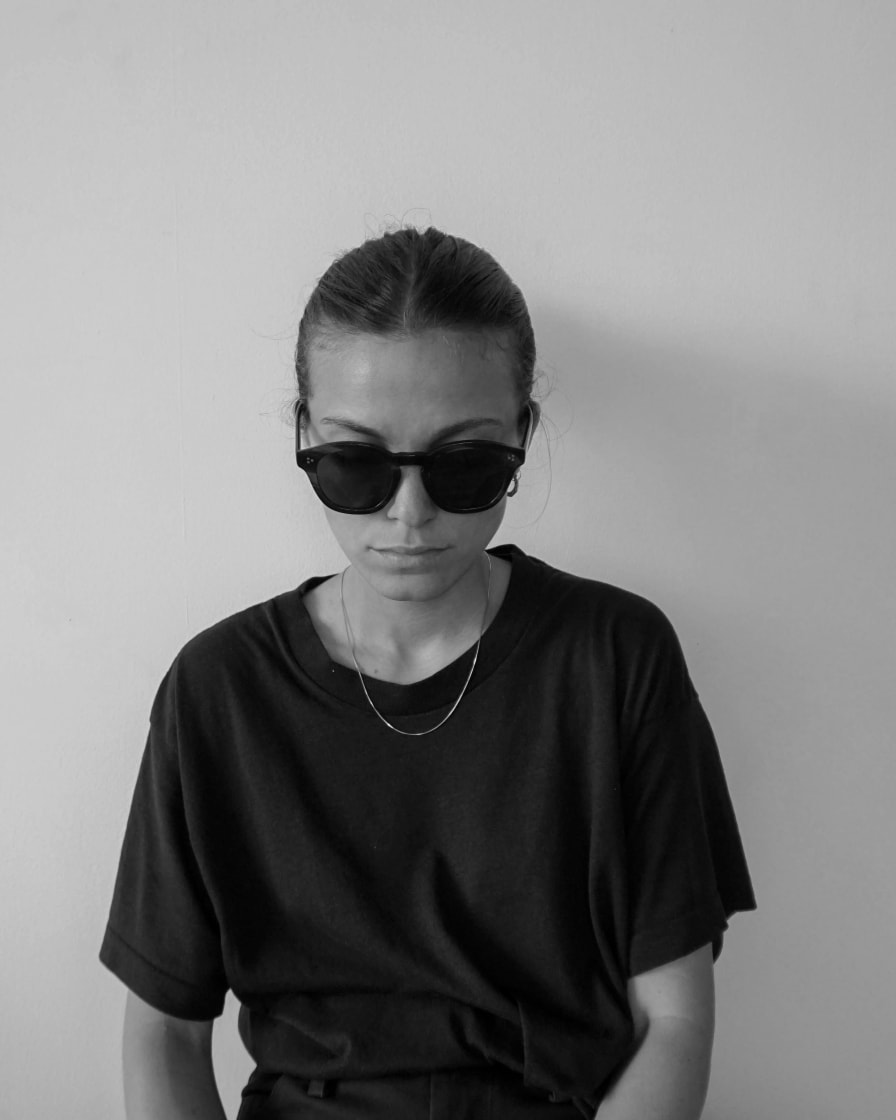 The frame can be seen on New York-based photographer, Jessi Frederick.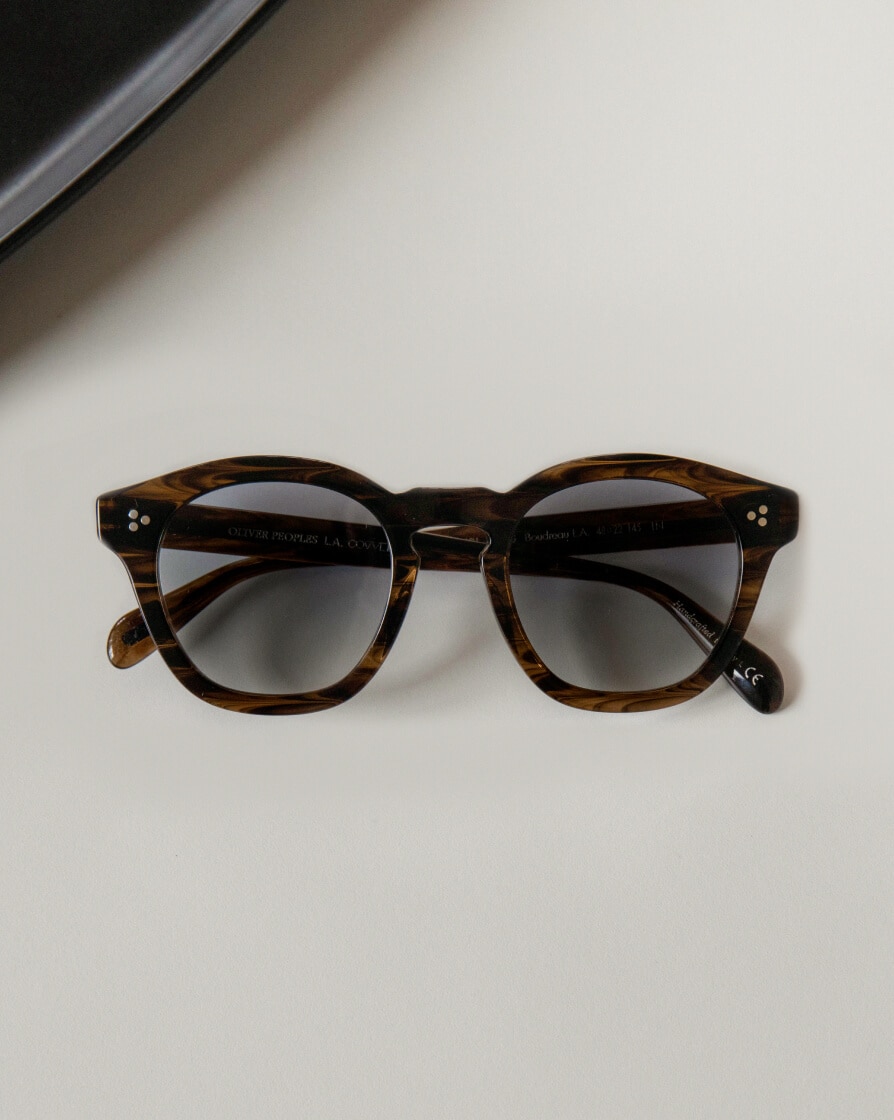 For the first time, Boudreau L.A. is also available with gradient mirror offerings.
A highlight of the season is a new take on Riley. For the first time, this best-selling optical can be found as a sunglass. Known for its distinctive simplicity, Riley Sun matches the same aesthetic. With favorite color pairings, like Buff Green C and 362 Horn, Riley Sun feels as relevantly OP as the original optical. To match, the season offers brand new colors of Boudreau L.A. and Finley Esq. Sun. Boudreau L.A. was already a timeless, thick acetate with a cult following. The style feels innovatively refreshed in two new gradient mirrors as well as a staple, Bark acetate option with G-15 lenses. Aligning with this look, Finley Esq. Sun is also available in Bark in addition to Black Diamond acetate with a Steal Gradient lens for a vintage-inspired design that feels sleek and refined.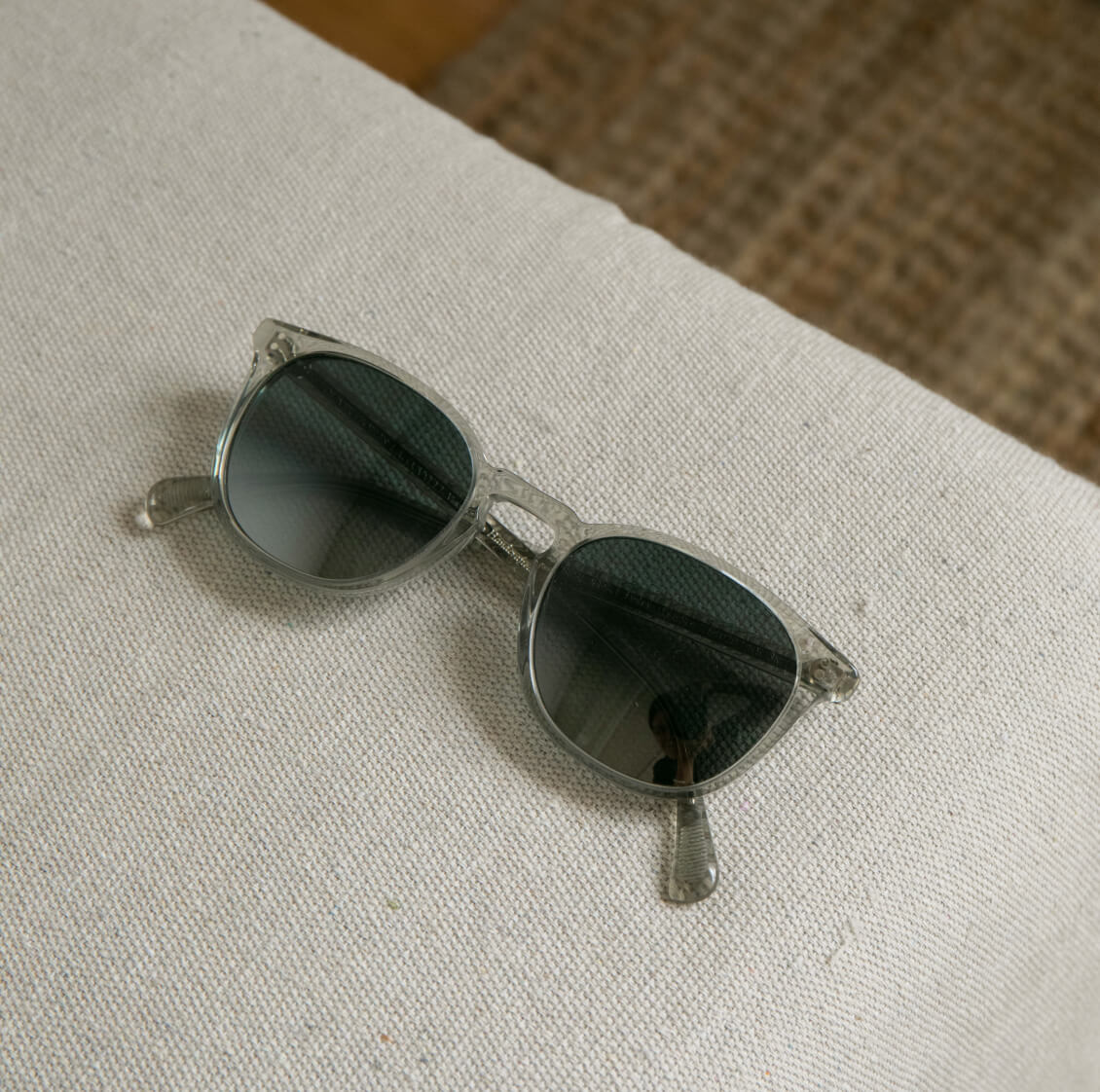 Finley Esq. Sun feels enhanced with a new Black Diamond Steal Gradient colorway.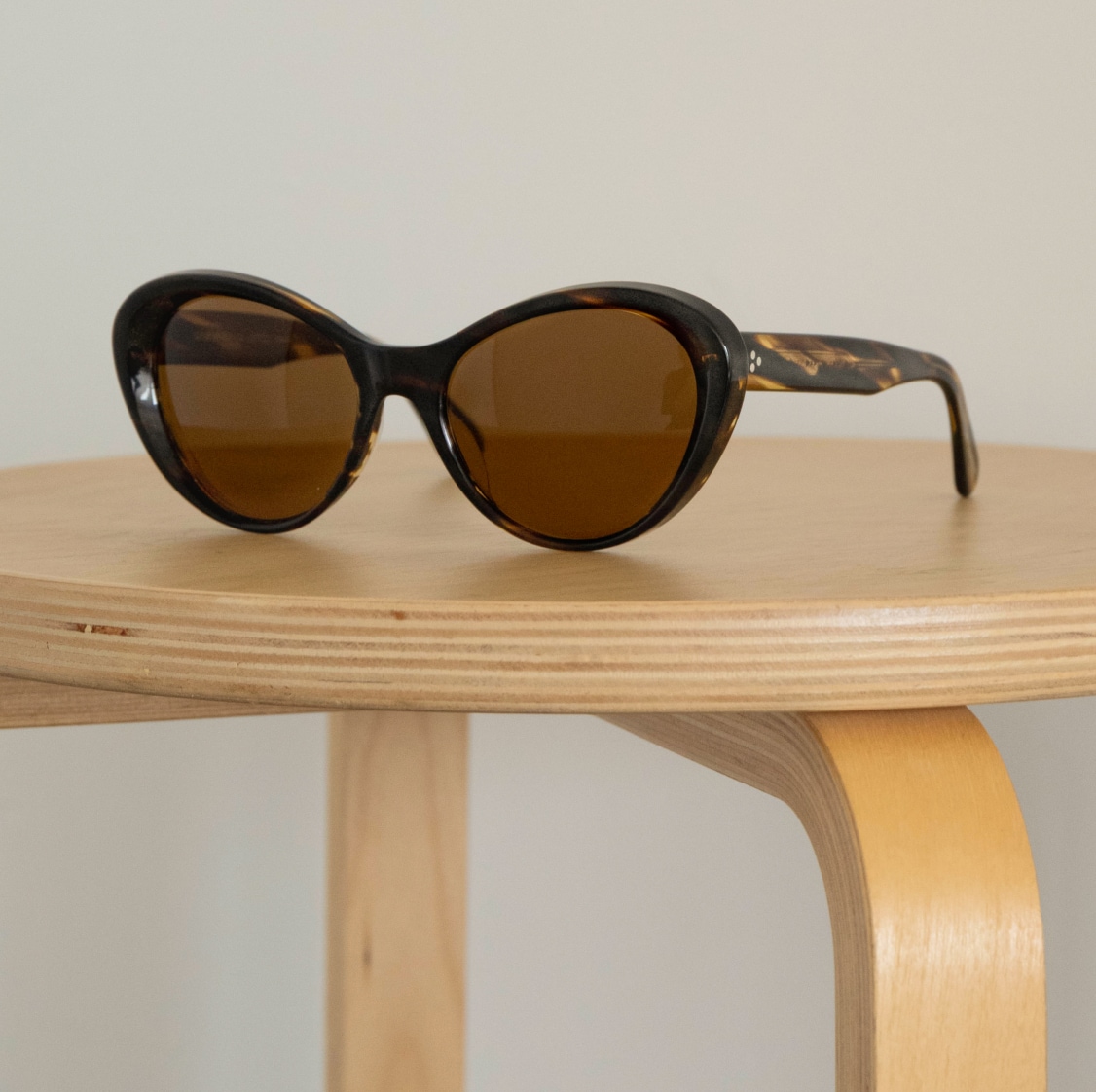 Inspired by Hollywood glamour, Zarene exudes effortless sophistication.
Alongside these heritage styles, the sunglass category introduces Zarene. The frame is a sophisticated thick acetate that is distinct with its oversized lens shape. Zarene's reverse beveled detail enhances a sense of noticeable definition to the overall look.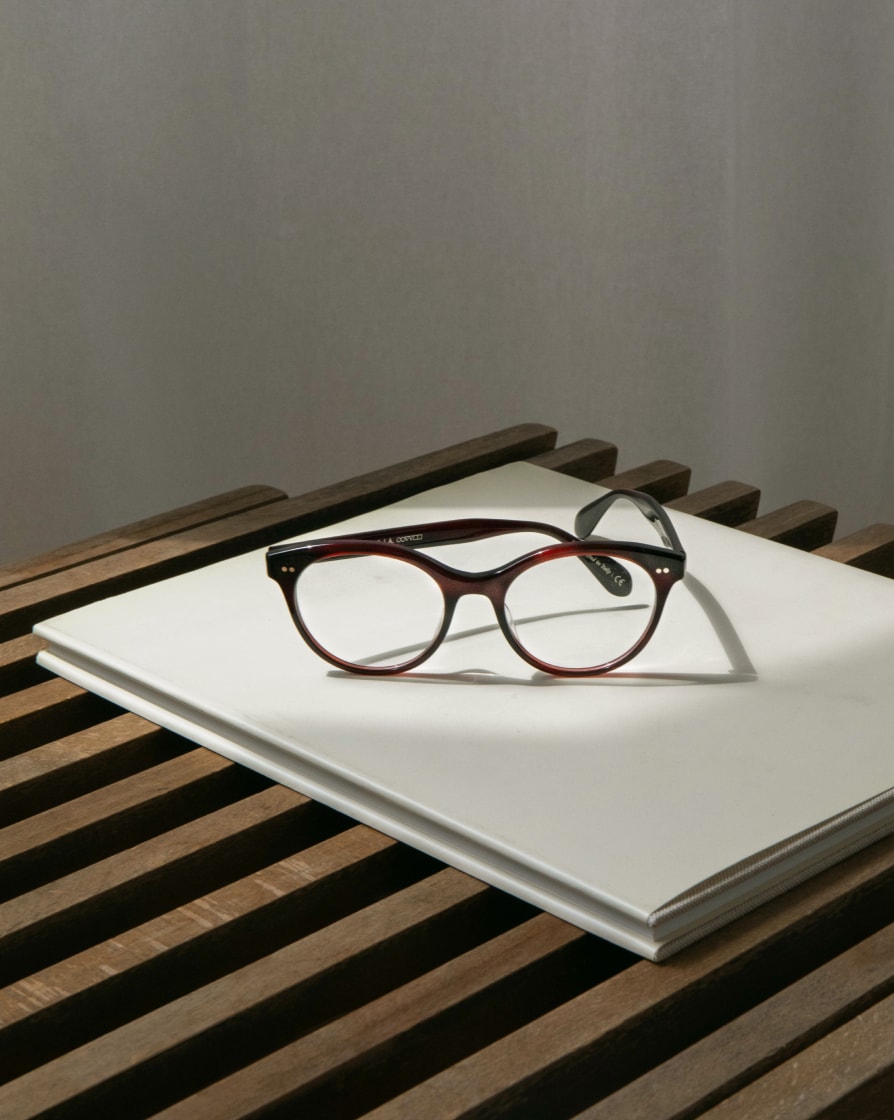 For a bold, feminine design, Gwinn features an upswept, topline detail.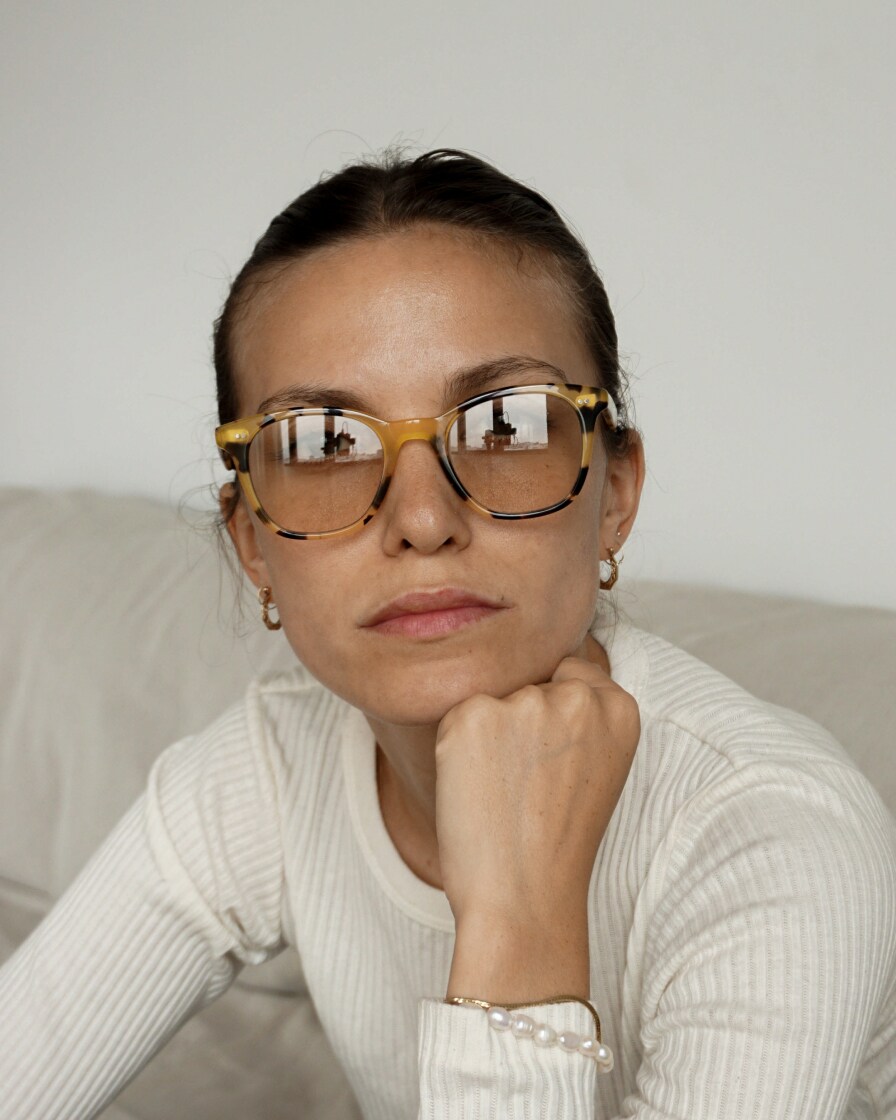 Cayson is offered in wash lenses for a unique, fashion-forward aesthetic.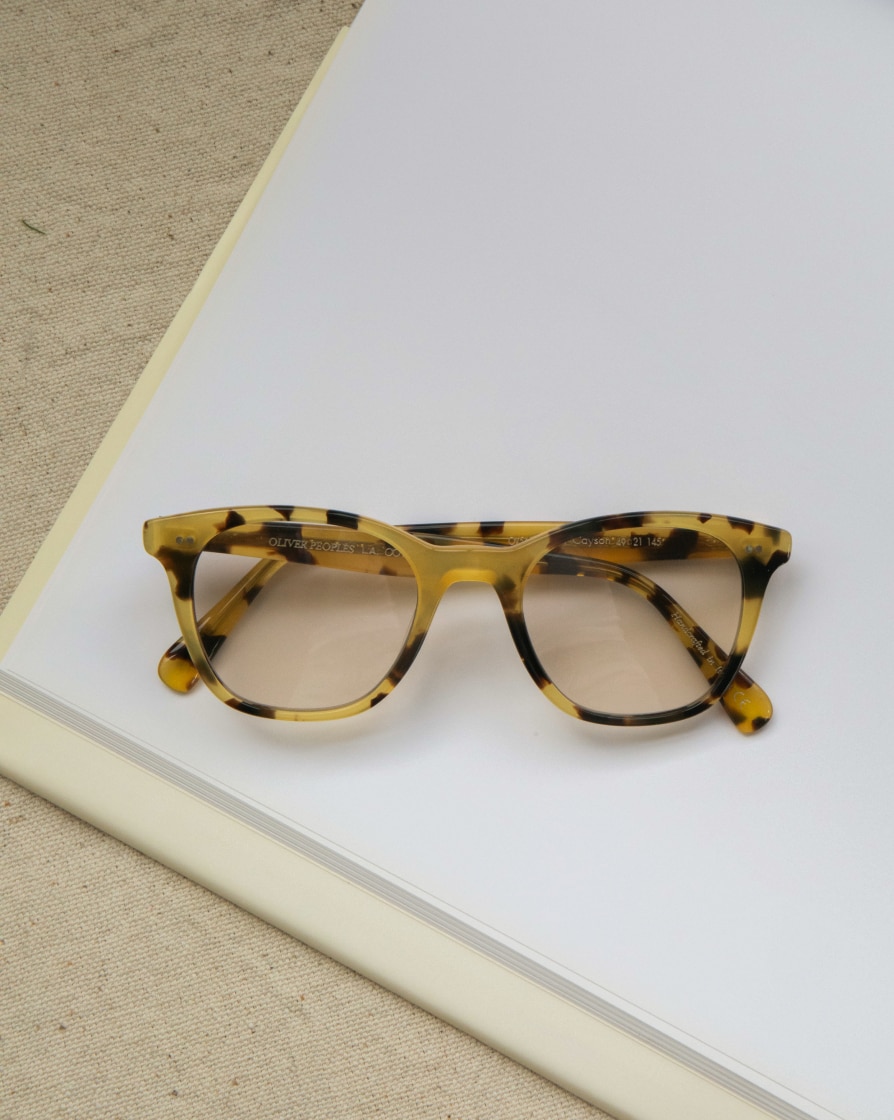 YTB, a custom acetate newly relaunched from the Oliver Peoples archive, can be seen on Cayson.
For optical, five new styles were developed for the collection. The season includes Cayson and Gwinn. Cayson is uniquely designed with a strong front view of the frame combined with a thin top angle. The style is offered in timeless Oliver Peoples acetates alongside clear and light washed lenses. To note, Cayson includes a new custom corewire inspired by the heritage Oliver Peoples' frame, MP-2. For a feminine look, Gwinn is a bold acetate with a distinct upswept topline detail. With its oversized lens shape, the style is a statement piece that exudes effortless glamour.
Aligning with a more vintage aesthetic – Kesten and Reiland complete the new optical category. Kesten is a combination frame featuring a rectangular shape with a thin acetate brow bar. With its modern, lightweight design and timeless details, the frame feels like an OP classic. To pair, Reiland offers a similar aesthetic with a rounded shape. The frame can be found in heritage colorways, like 362 Horn, Raintree, and Bordeaux to name a few, alongside crafted metals in brushed, antique, and matte appearances. As a whole, Fall 2021 is a moment of balance – much like how one would stock a wardrobe. It's a mix between finding styles worth loving that time and time again feel like the right fit – much so that it's worth buying in multiple colorways and wearing on the regular. Yet also not being too stagnant and allowing new looks to inspire and excite.