conversations | Culture
Eyes on São Paulo Architecture with Designer Felipe Protti
6 Min Reading
São Paulo architect and designer, Felipe Protti invited Oliver Peoples around his home city.
To reimagine furniture requires an understanding of material, form, history and the human body. São Paulo-based Prototype studio founder Felipe Protti's diverse, multidisciplinary background positions him uniquely in this design world. Felipe began in cinematic artistic direction before transitioning to commercial design and ultimately product development. His love of and commitment to various forms of art, architecture—Bauhaus in particular—and exquisite organic and industrial resources lends his furniture pieces an inventiveness and undeniable artistry.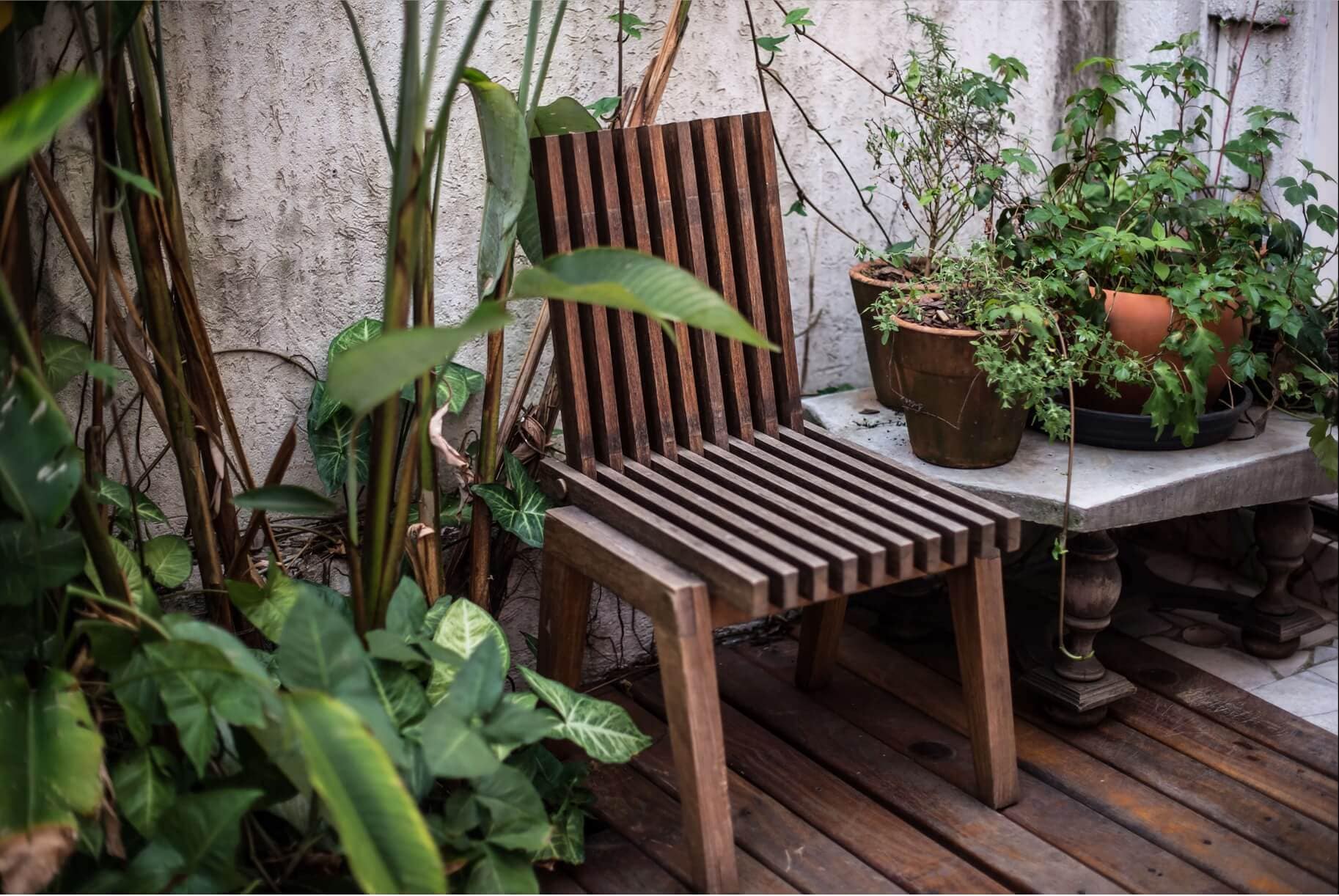 'Sittable Chair,' crafted of wood and adjustable in its position.
Felipe blends various influences into mind-bending, high-design structures, which are often prototyped and released only in a limited run. Prototype's dynamic studio space is the only destination where design aficionados can explore all of this work—an archive as much as it is a bustling production facility. As Felipe transitions from large-scale architectural works to chair, table and light-fixture advancements, he's redefining the perception of Brazilian design by embracing a traditional part of it—and more frequently defying it. An Oliver Peoples partner, Felipe offered his insights on nurturing a studio that aims to take on bigger, older competitors. With the eyes of a local, he's also toured us through São Paulo's inspiring architectural wonders.
The identity and definition of a designer's studio —or workspace—is vast. What do you use yours for?
I've always looked for a place where I could have a studio and atelier with a showroom aspect to it, to show my projects. I need a place where I can assemble the final product, as I rely on small and medium suppliers for a wide range of the materials—including wood, metal, leather and more. Each supplier has a part in the process that results in a final piece. Together, we form a combination of materials into something that does not exist in the market. We also do made-to-measure and personalized projects, unique to each client.
When did you start your own studio, Prototype?
I started it in my room during college and then in December 2013, Prototype was officially born. The 300 m² living space we use in Vila Madalena was perfect to create a studio, workshop, and showroom—combined with a bar in the front.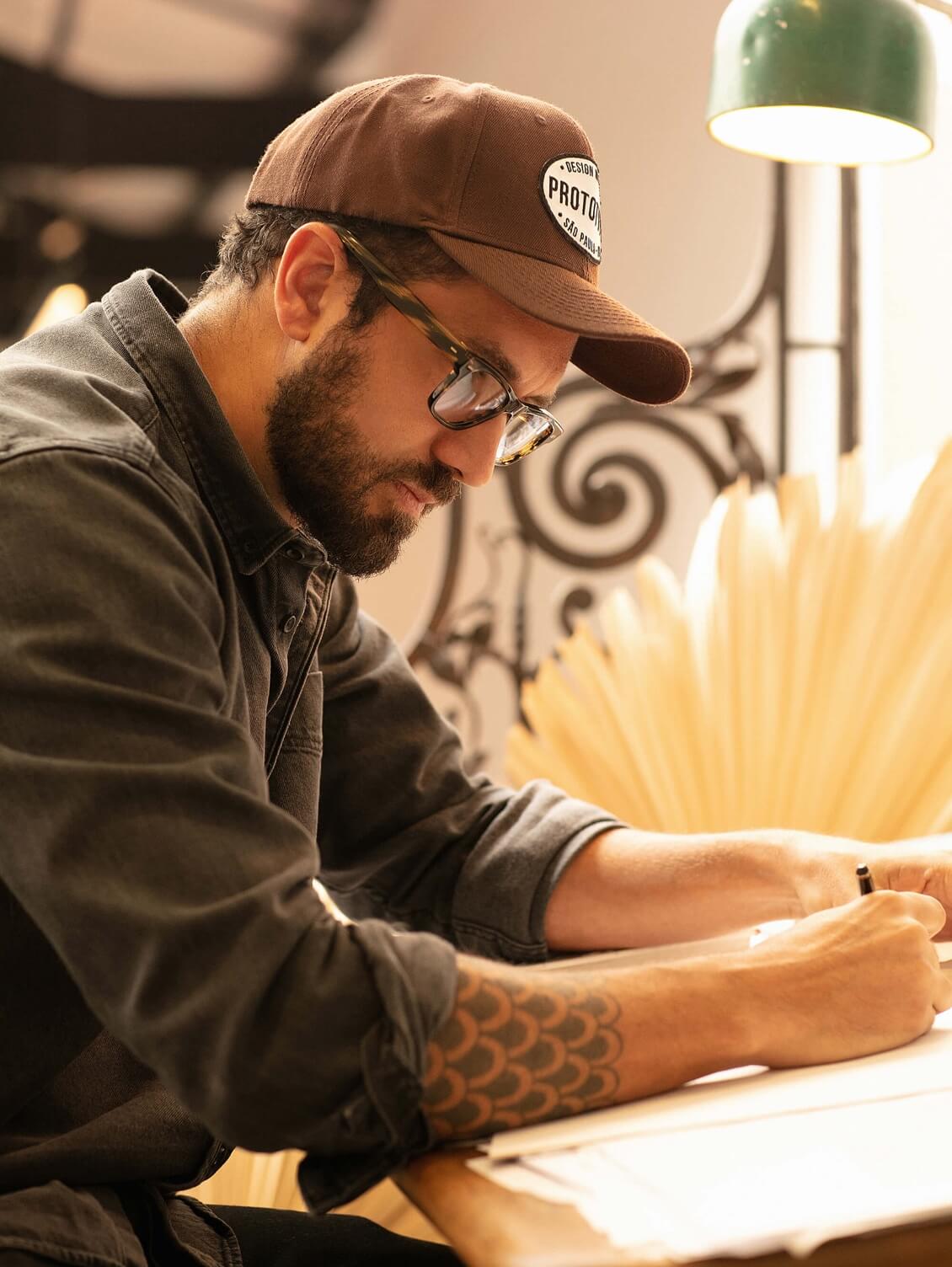 Felipe wearing Oliver in Cocobolo while sketching.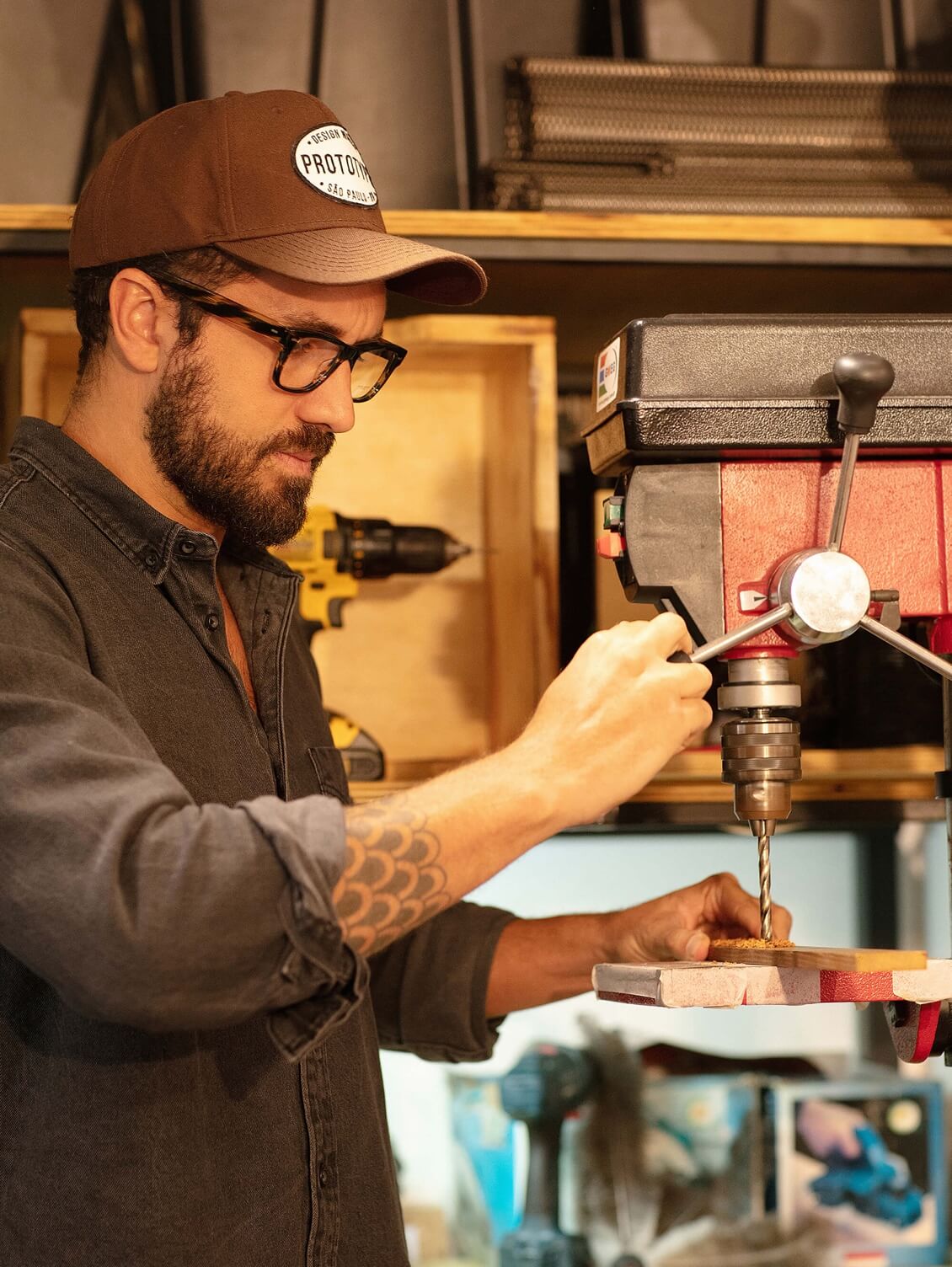 Felipe prototyping in his studio.
Can you talk about the ethos of Prototype?
Prototype was born from a desire that had grown within me for some years. I wanted to lead my own production and not depend on factories who were not interested in investing in my projects or expensive suppliers who were always too busy for me. I looked for more accessible technology and partners, using creativity and teamwork to develop projects. I try to optimize the process, once again using creativity to simplify. Our concept is similar to a factory floor, from the design to the final customer, we always seek the best quality and purity of materials, to last a lifetime, much like the products of Oliver Peoples.
Prototype's physical studio space is the only location where one can find an example of all the pieces of your work. Do you consider it a living archive or a selective showroom?
Here at Prototype, we create identity. In the last five years, I have achieved creative freedom and agility of production that I never had before. I started with just myself and an assistant and we did everything. Today, we have a team of ten people that take part in the evolutionary process. This year, we started a new process of fabrication with outsourced factories to keep with the pace of the market, keeping Prototype as a creative workshop and a destination for inventions.
Many of your most iconic design pieces employ out-of-the-ordinary shapes. Can you talk about your "relationship with and exploration of" form?
I always try to get to an essential design, that has comfort and offers resistance to wear, along with my style. I look for the essence of the '50s and '60s, adapting these shapes to the current and future trends but thinking about timeless projects and how they'll affect memory.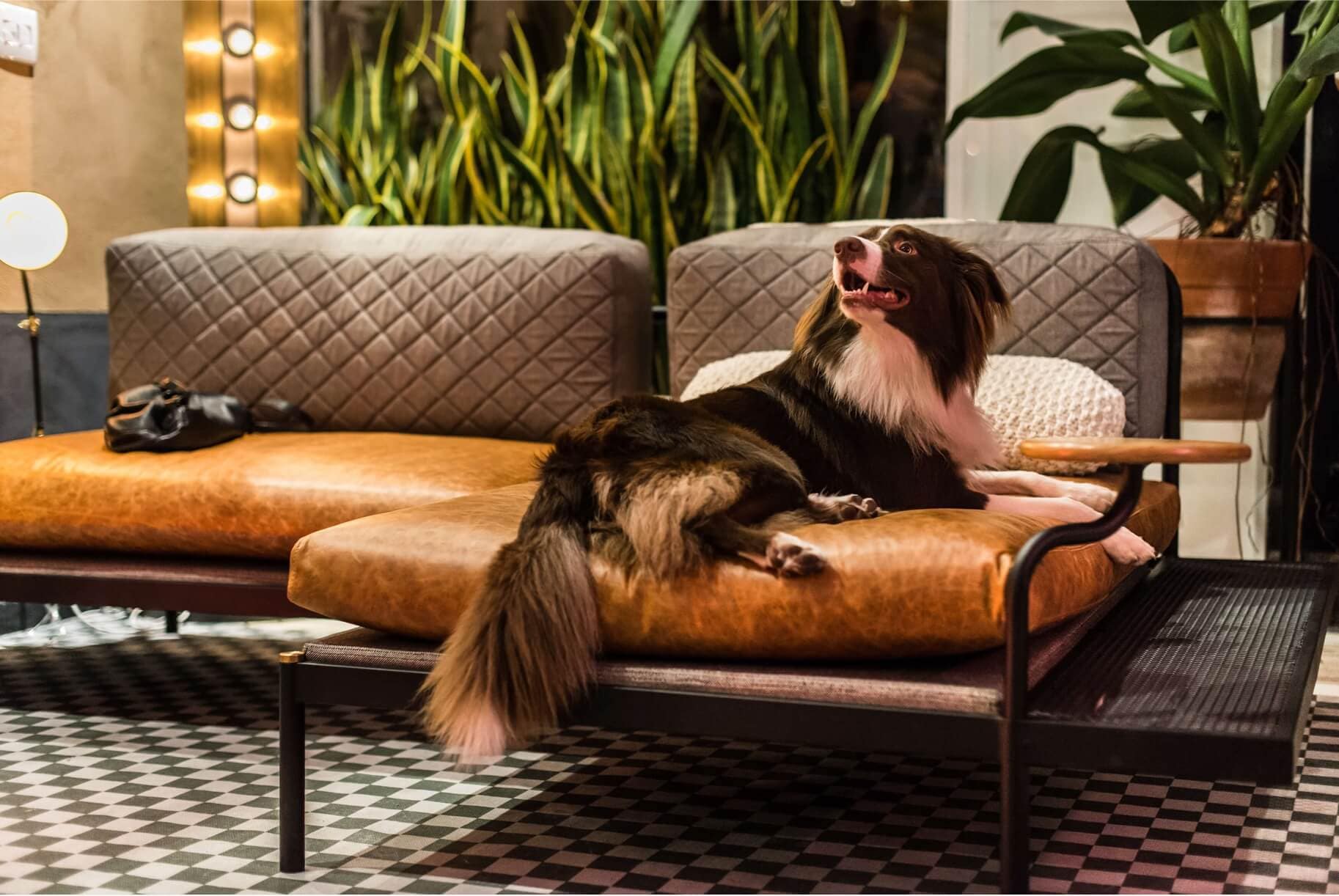 Felipe's dog lounging around the studio.
Similarly, there's a good balance of natural materials with industrial ones. How do you scout for materials? And how does this contrast what you've seen in Brazilian design and industrial design abroad?
One of the concepts behind the brand is the purity of the materials—respecting the identity of each material in its natural form. Leather, solid wood, brass, iron, cotton, linen... these are materials that become more and more beautiful as time passes. Also, I do not see many differences in the materials used, but the way they are used. The technology is the same.
You've worked within so many subcategories of art, design and architecture. Have you been inspired in other ways we've not yet seen?
Since I was a child, my parents noticed my talent for art and encouraged me with art courses and museum visits! When I was 16 years old, I was already painting pictures and creating comic books. When I arrived in college, I was in doubt over whether to choose the arts, cinema or architecture. Then I realized that with architecture, I could do everything.
Your 360º projects allow the most meticulous enactment of your vision. What do you think they say about you?
If I am given creative freedom, I could design everything! Even the doorknobs! These are unique opportunities to make the project truly complete. I am now developing a modular kitchen line—and closets. The idea is to go further and further into 360º projects.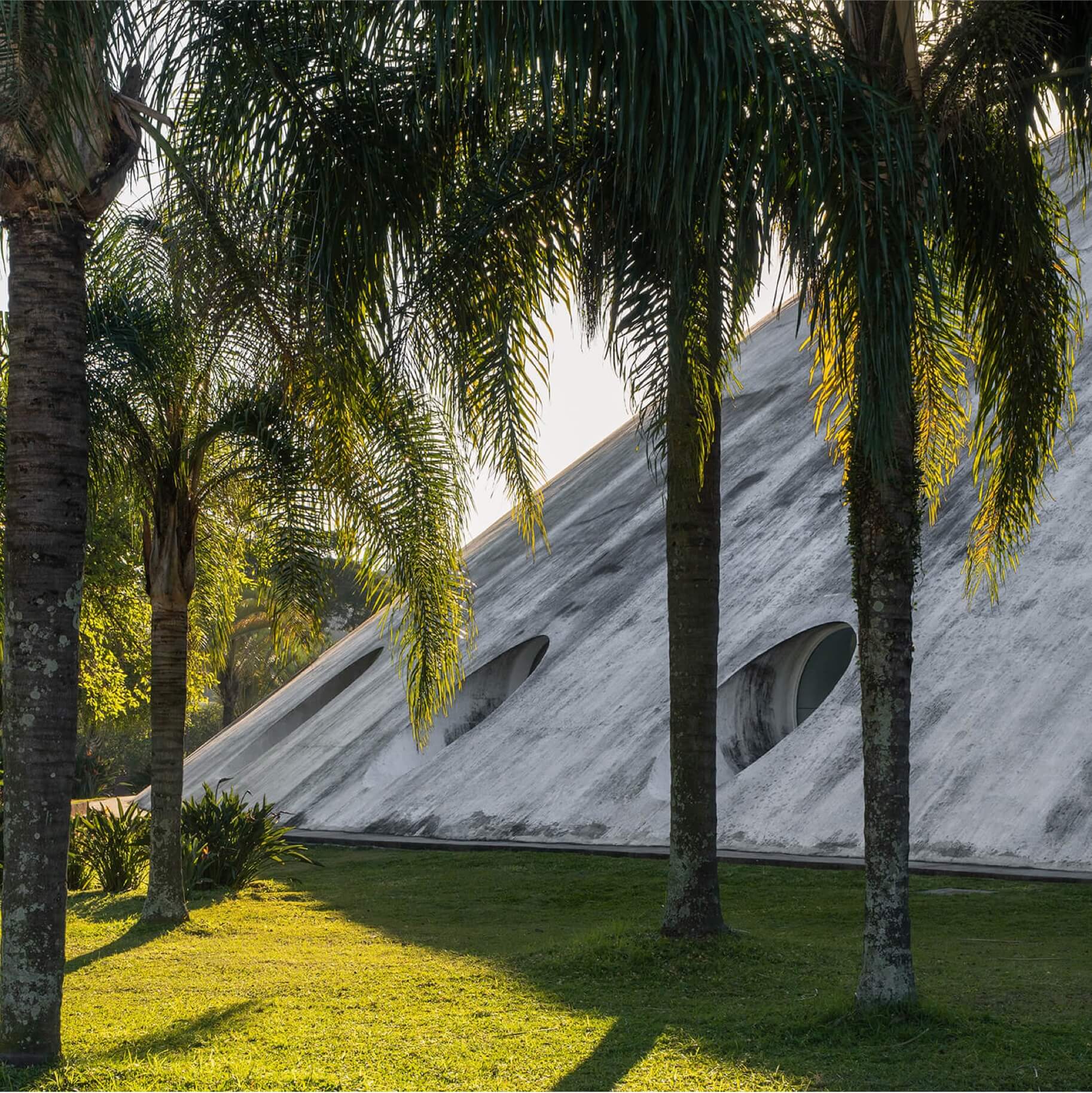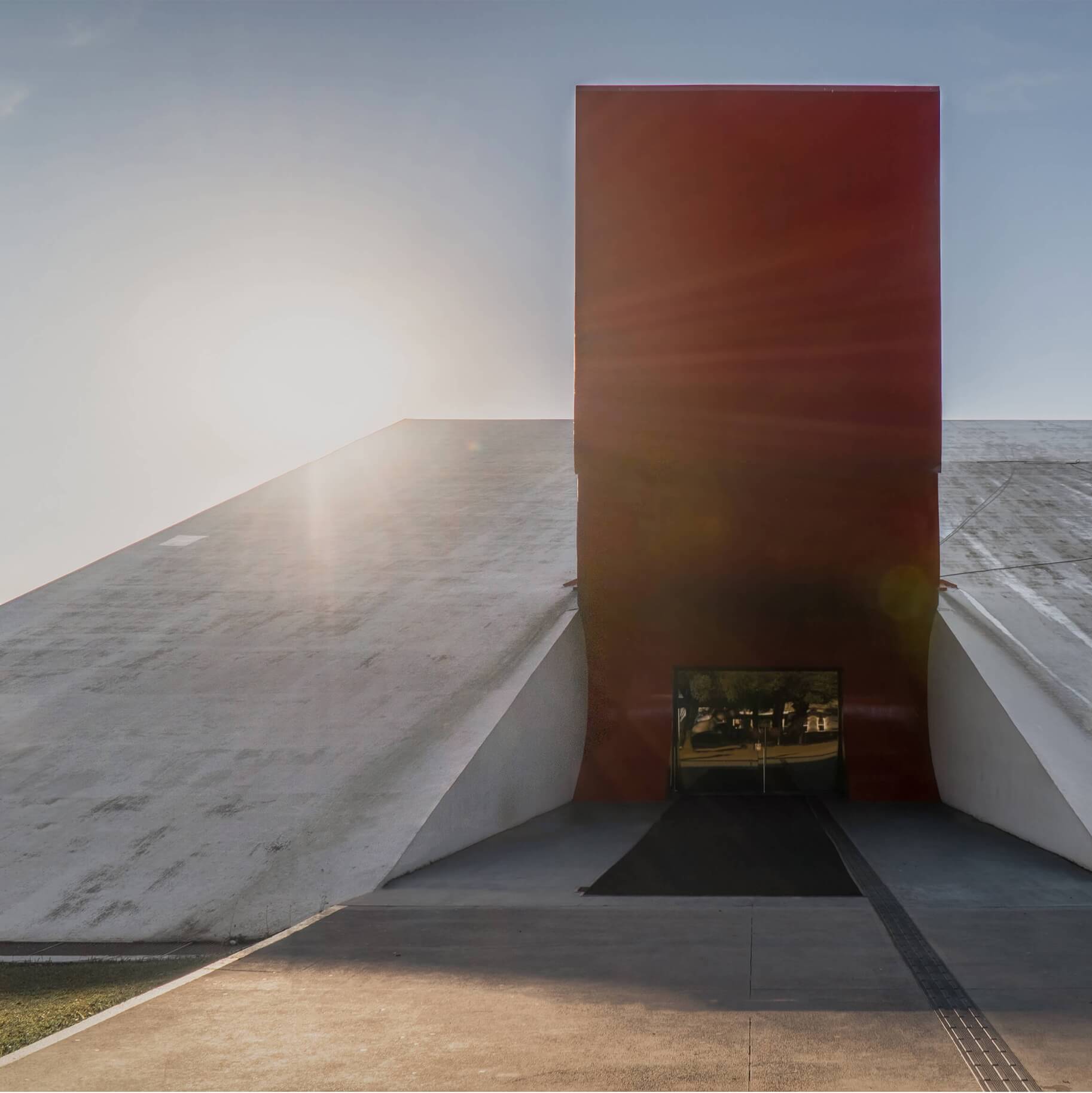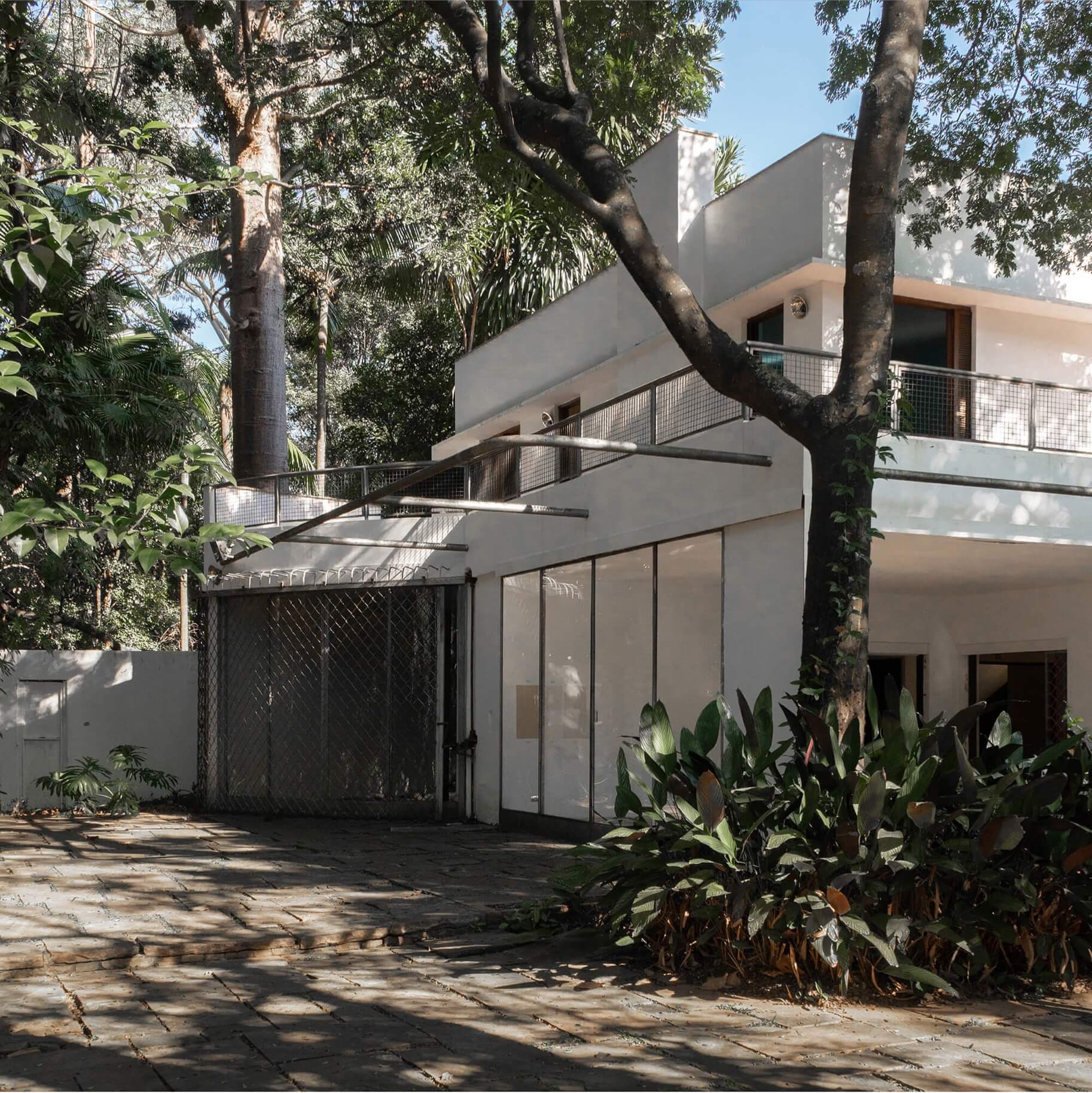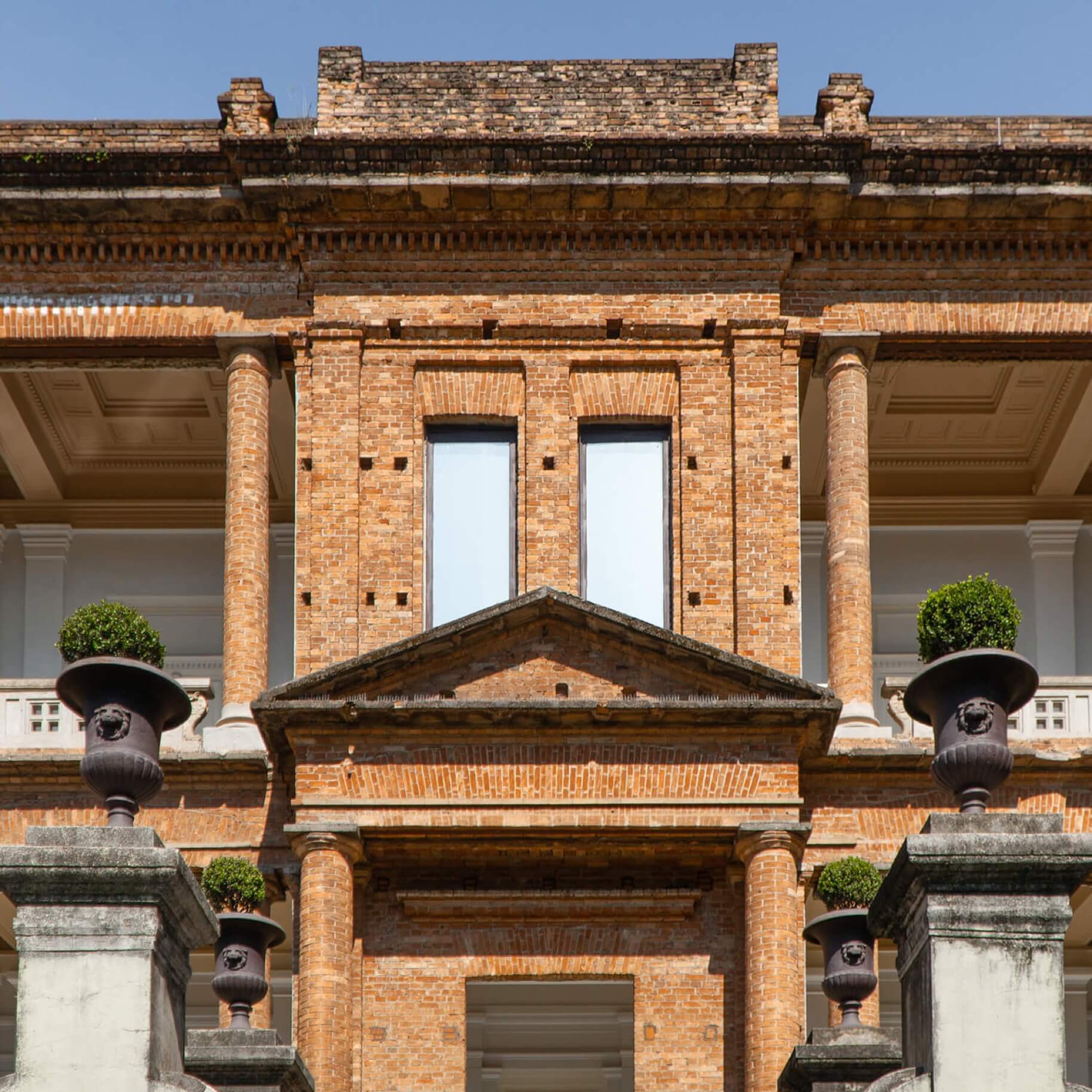 Pinacoteca do Estado de São Paulo
What are your favorite design and architectural spots in São Paulo where you seek inspiration?
I have many spots in São Paulo I often visit when I need to be inspired. I am big admirer of Oscar Niemeyer's work, particularly the Oca Building and Auditório Ibirapuera inside the Ibirapuera Park. I often visit the Pinacoteca which is one of the most important art museums in Brazil. For modernist architecture, I look to Casa Modernista which is considered the first modernist building in Brazil.
You've shared with us many inspirational architectural spots in São Paulo. What has drawn you to these structures? How do they inform your own work?
Casa Modernista inspired me, and my teacher. I studied it first and when I saw it in person, I was impressed and it inspired me in several of my personal projects. I see projects like these as a breathing body, with its functions and identities. Regardless of size, utility or scale, everything needs proportion, aesthetics and function. And this applies to the balance between indoor and outdoor: one completes the other, and each needs to have different connections and uses.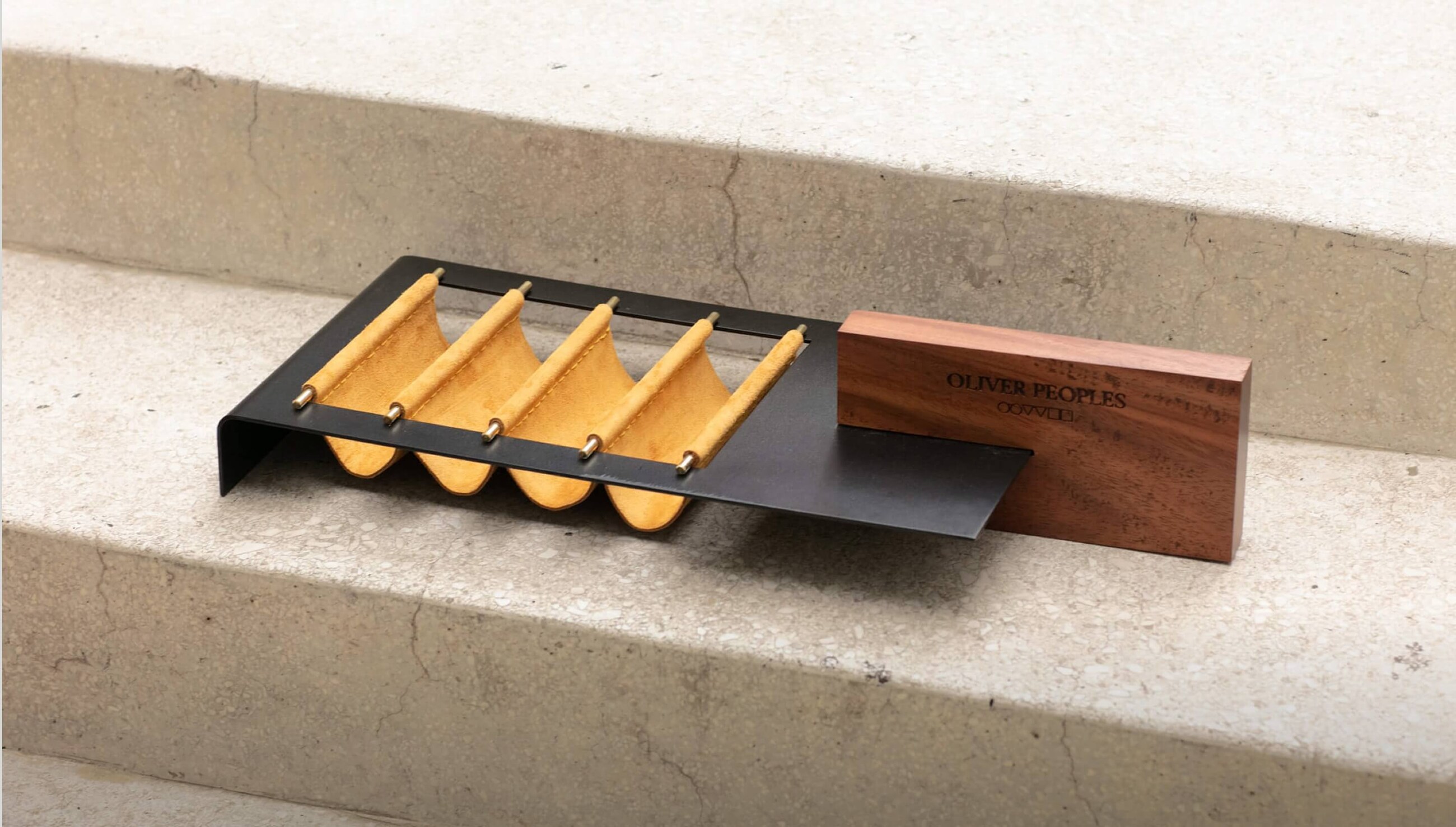 A piece Felipe designed exclusively for Oliver Peoples.
How do your design values align with those of Oliver Peoples? How did you end up working together?
It's the effectiveness of memories built between the future and the past, I mean this in a sense that's greater than just acknowledging the present. On our project, to begin, they invited me to develop a unique display to support several frames. We share values in modernist design and the purity of materials so I used steel cut by laser, finished with wood. To hold the glasses, we used leather pockets separated by small bars of solid brass.
Words: David Graver
Portraits: Franco Amendola