Craftsmanship
Superior Craftsmanship III Finishing
3 Min Reading
After the second chapter dedicated to Handcrafting and Tumbling, we will now focus on the finishing process. A dedicated team of highly trained technicians assemble the individual frame components and hand polish them in a process similar to fine jewelry. They then check the adjustment using a micrometer at tolerances to a fraction of a millimeter, carefully referring back to the original design drawing. With meticulous attention to detail, even the slightest imperfections are identified and corrected in adherence with strict quality standards. The result is the finest crafted eyewear with enduring integrity and authenticity of design.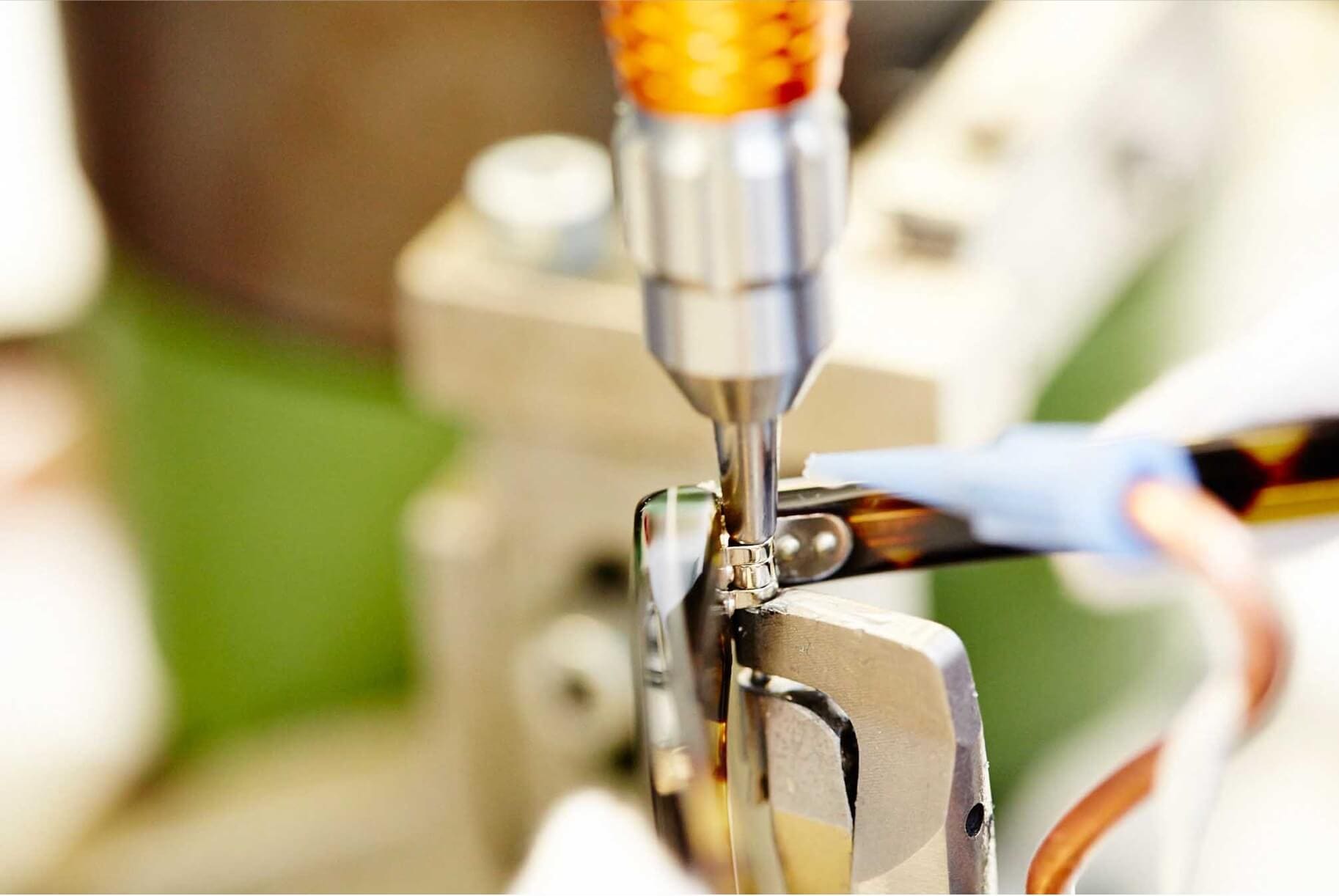 The screw is inserted to secure the frame front and temple at the hinge.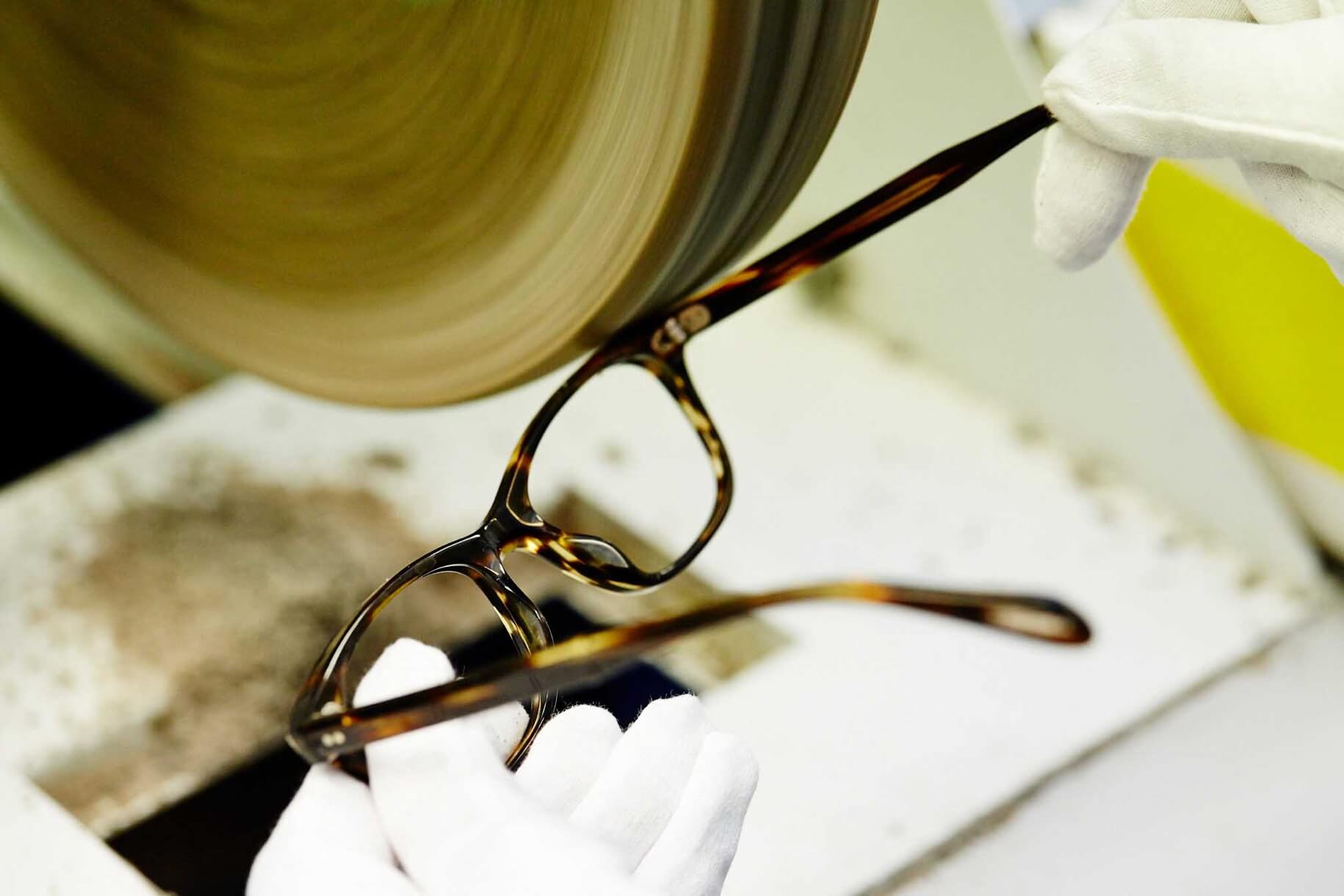 Each frame is carefully inspected and buffed by hand using a polishing wheel to smooth any imperfections.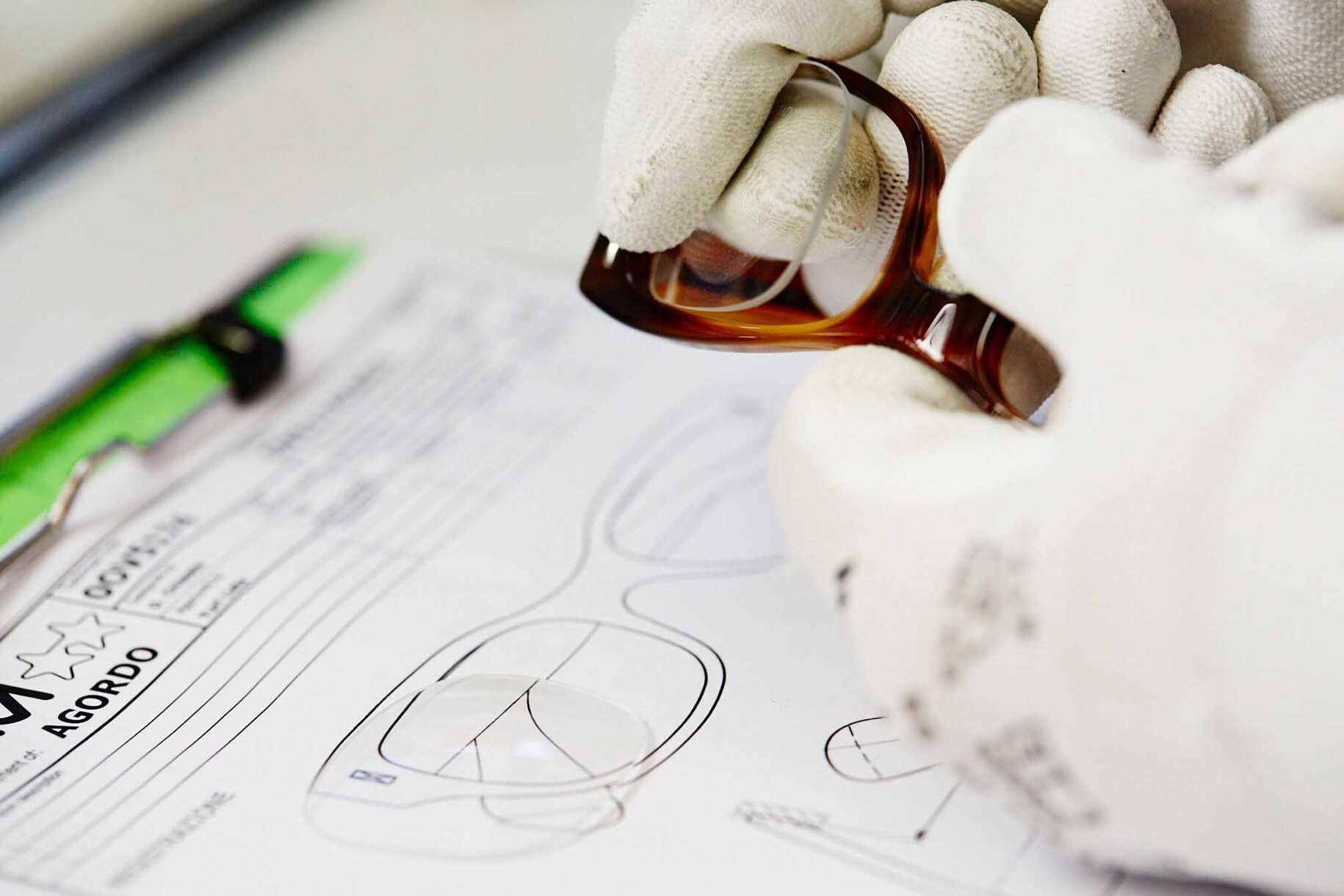 The demo lens is inserted, checking the lens axis dictated by the design.
The fully assembled frame is heated and adjusted, ensuring the tip-to-top adjustment, face curve, and temple alignment will provide the perfect fit as originally designed. Once completed, the frames are placed in the case, ready to be shipped to the authorized working optician.