Culture
Everything Under The Sun: A Look At Malibu's Enduring Charm
7 Min Reading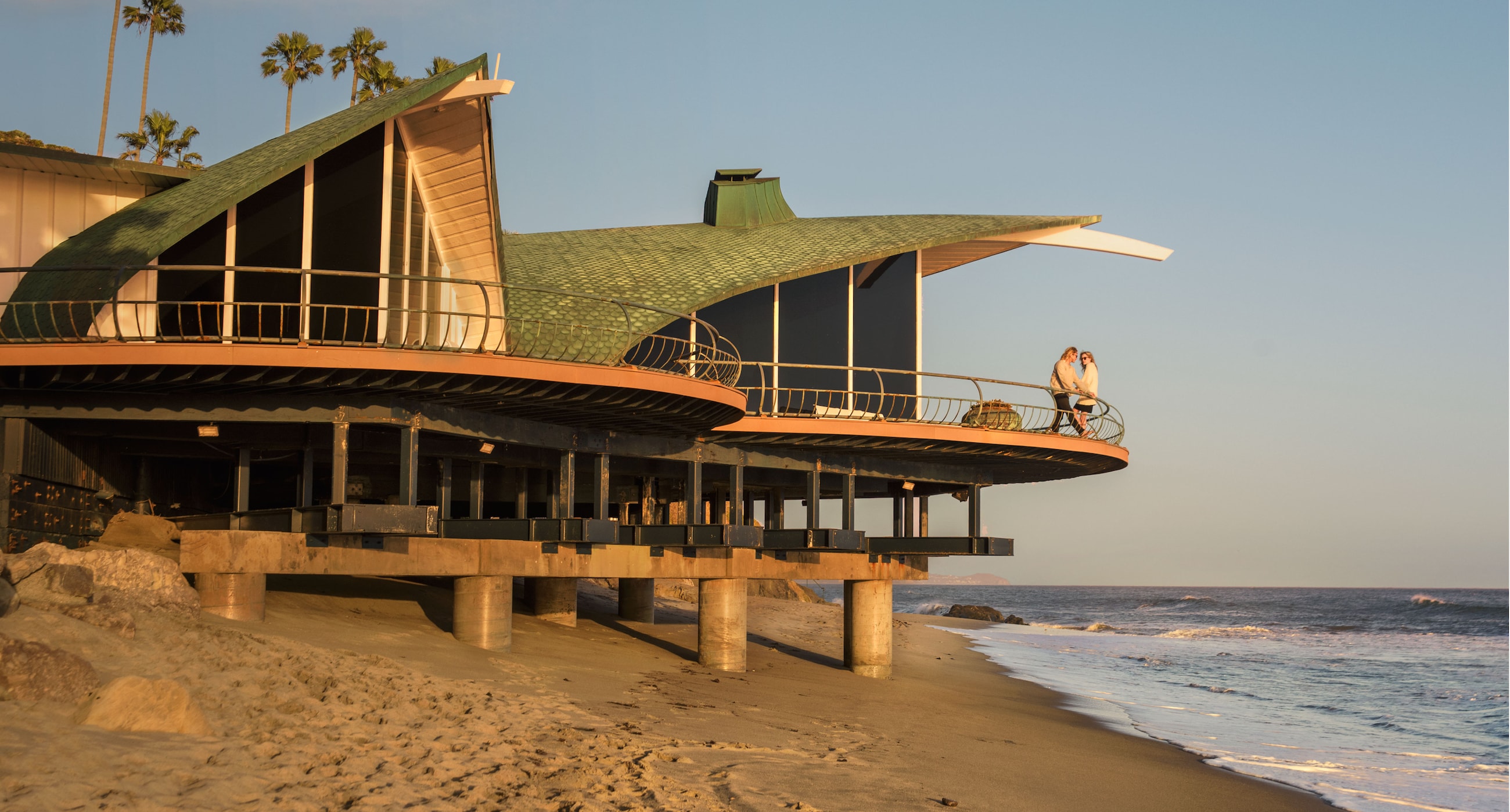 Twenty-one miles of coastline dotted by wide sandy beaches, peaks that reach heights of more than half a mile, deep canyons, stunning waterfalls, sprawling ranches and secluded compounds. This is Malibu.
Typically associated with surfing and celebrities, Malibu is part rustic small town and part glitzy getaway. The balanced combination of grit and glamour has long been part of the allure for the well-to-do and famous folks who've sought privacy in Malibu before its official incorporation as a city in 1991. With 29 beaches to choose from and many of them offering access to waves of various sizes and quality, it's easy to understand how the town became synonymous with surfing as well. But for all its connections to fleeting pop culture, Malibu's continued relevance has been maintained by its authenticity.
Located in an area of outstanding natural beauty, what is now the city of Malibu was originally inhabited by indeginous people of the Chumash tribe from around 2,500 BCE. "Malibu" is derived from the name of their settlement "Humaliwo" which translates to "the surf sounds loudly", and the same land they chose as the center of their settlement is now home to Malibu's de facto town center. Long before people enjoyed visiting Malibu for shopping and recreation, it was colonized by the Spanish during the mission era of the 18th and early 19th centuries, resulting in the creation of the "Rancho Topanga Malibu Sequit" by land grant in 1804.
The Rancho changed hands twice after the original grant was made and ended up in the possession of one of the wealthiest men in America, Frederick Hastings Rindge. Rindge and his wife, Rhoda May Knight Rindge, are considered the founders of present day Malibu, even having been referred to at one time as the "King and Queen of Malibu". Their expansion of the rancho 17,000 acres, and subsequent business dealings laid the groundwork for the town to grow, and after Frederick passed, May Rindge carried on with his work ultimately leading to the creation of Malibu's first exclusive community.
Having successfully forced the Southern Pacifc Railroad to reroute around Malibu, albeit at great personal cost, May Rindge was left with no financial options other than to lease valuable beachside lots in the Malibu Lagoon area. She eventually began selling cottages to prominent Hollywood stars, establishing Malibu Movie Colony (now Malibu Colony) as an enclave for the rich and famous. In the decades that followed, more celebrities would make their way out to the beach and when the surf scene exploded in the late 1950s, it brought counterculture to Malibu as well. Slowly but surely, musicians, artists and architects found a foothold in the sleepy beach town alongside the Hollywood stars, who were increasingly common among residents. The intermingling between those who were already world famous, stars in the making, and ever hopeful dreamers created fertile ground where creativity could grow. In addition to the many films, albums and novels that were conceived and written in Malibu, there are dozens upon dozens of homes that embody the creative spirit present in this place. One stunning example is "The Wave House" which has attracted many film and television productions over the years, but hadn't had photographs shot inside since the 1960s prior to Oliver Peoples using it as the location for their Summer 2016 campaign "A California Day".
Designed by Harry Gesner while he sat on a surfboard facing the shore and built in the late 1950s, the home is intended to evoke the look of a cresting wave, and features a curved copper roof with shingles meant to mimic the scales of a fish. If the home appears familiar, it may be because Danish architect, Jorn Utzon used it as inspiration for the design of The Sydney Opera house, arguably one of the most famous buildings in the world. While Gesner's eye catching design embodies the freethinking spirit of Malibu, it's hardly the definitive architectural style in town, if there even is one. Architecture in Malibu is as varied as the people who reside there, with styles ranging the minimalist, to the extravagant. Take the simple modernism of the "Steinman House" for example. Designed by Craig Ellwood and Jerrold Lomax in 1956, it's quite the opposite of "The Wave House" in that it was conceived on a budget and constructed in a similar style as Ellwood's famous "Case Study" houses.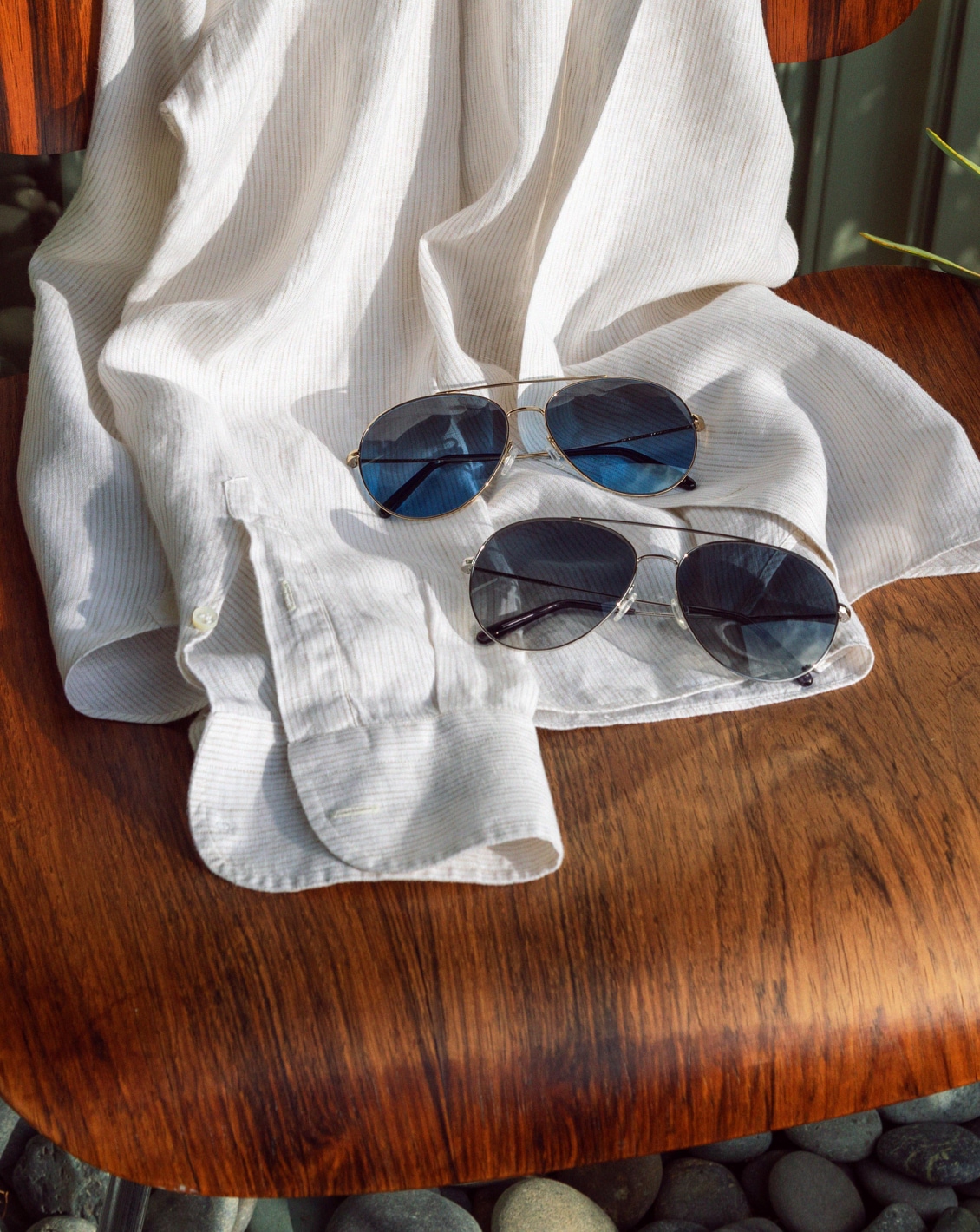 Airdale, a modern pilot frame, features refined details alongside gradient and solid lenses.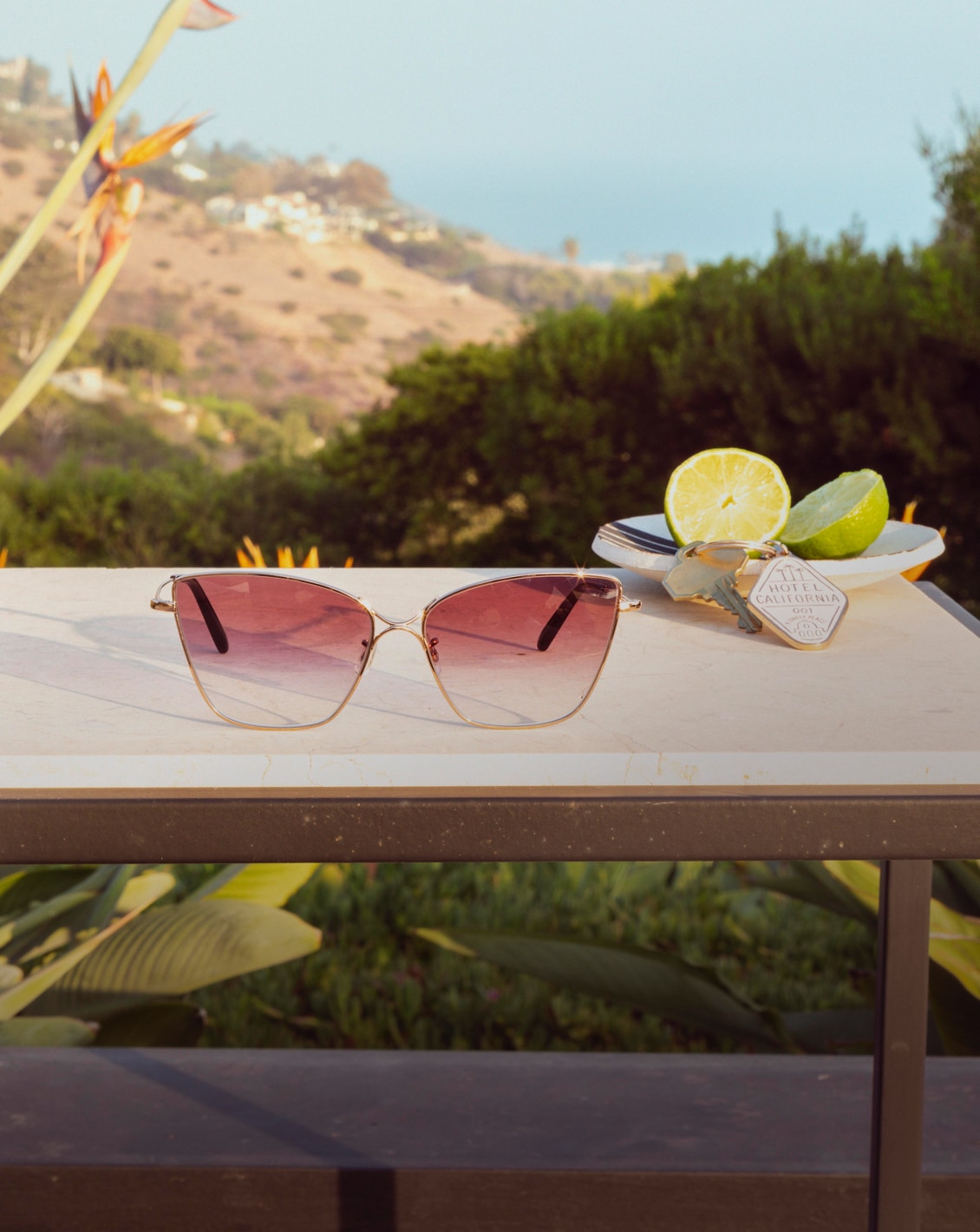 Marlyse brings the look of a cat-eye frame to a sleek, metal design.
Though it may appear little more than a basic box home at first glance, Ellwood's eye for detail and ability to infuse a sense of place into the stark style created at the Bauhaus school earlier in the 20th century elevates the Steinman House into rarefied air. Meticulously renovated in 2011, the home recently provided a fitting location for Oliver Peoples' Spring 2021 campaign shoot with the current owners having gone above and beyond to outfit the interior with rare pieces of period correct furniture and art, many of which have served as inspiration for Oliver Peoples over the years.
Another source of great inspiration situated just south of Malibu's coastline is the "The Getty Villa", an architectural wonder and cultural cornerstone. Opened in 1954 to exhibit his growing collection of Greek and Roman antiquities, J. Paul Getty's namesake museum was eventually renamed "The Getty Villa" after the opening of the larger "Getty Center" in 1997. Inspired by a first century Roman country house, the Villa dei Papiri at Herculaneum, the museum opened in 1974 and quickly became one of Los Angeles County's most iconic buildings.
Wandering the four impeccable gardens all featuring Mediterranean plants known to have been grown by the Romans, it's easy to lose oneself in the moment and be carried far away from the megapolis that is Los Angeles. While the museum counts 44,000 Greek, Roman and Etruscan artifacts in its collection, the villa itself, along with the land it sits on, are arguably the more attractive draw for visitors.
As made evident by these buildings, there is truly something for everyone in Malibu and all within earshot of crashing waves. For that reason in particular it's no surprise that in the latter half of the 20th century Malibu became well known for its high profile residents and their often palatial estates, both by the ocean and in the mountains to the East.
The list of entertainers, media moguls and power brokers that are currently, or at some point were living in Malibu is a long, varied and star-studded one. Even a brief visit to Malibu is enough to understand why some of the most well known individuals on the planet are drawn there, but you'll be hard pressed to simply drop by. It may only be 27 miles from Hollywood to Malibu, but it feels a world away and it's easy to spend day after day exploring all that Malibu has to offer. Frequently name checked in iconic songs, associated with "the good life" and invoked to sell everything from surfboards to organic honey, Malibu is full of gorgeous places at every turn. Even within the 19.8 square miles that the city takes up, the topography and flora and fauna are quite varied, further increasing its allure. In addition to drawing outdoor enthusiasts in search of great hiking, mountain biking and rock climbing, the various ways which Malibu can look through a camera lens has drawn Hollywood to its mountains and beaches for productions since its early days. The landscape is not only visually arresting, but spiritually inspiring as well.
With that in mind the richness of the picture of life in Malibu Joan Didion paints in her book of collected essays, The White Album, is easily grasped. Didion wrote the majority of these essays between 1971 and 1978 while famously living "132 steps from the Pacific Ocean" and the closing "Quiet Days in Malibu", comprised of two pieces originally published in Esquire in 1976, provides an particularly intimate look at Malibu through the eyes of locals. "We all knew one another's cars…We left packages and messages for one another at the Gulf station...
We called one another in times of wind and fire and rain... " Didion writes, "In fact this was a way of life I had not expected to find in Malibu." Her Malibu was a tight-knit community where the famous and the common co-existed without second thought, leaning on each other in times of need, and leaving each to live as they pleased the rest of the time. It's no stretch to imagine that Didion's words echo in the ears of the many celebrities that have made Malibu their home since the late 70s.
We all knew one another's cars… We left packages and messages for one another at the Gulf station...We called one another in times of wind and fire and rain...In fact this was a way of life I had not expected to find in Malibu.

– Joan Didion,
The White Album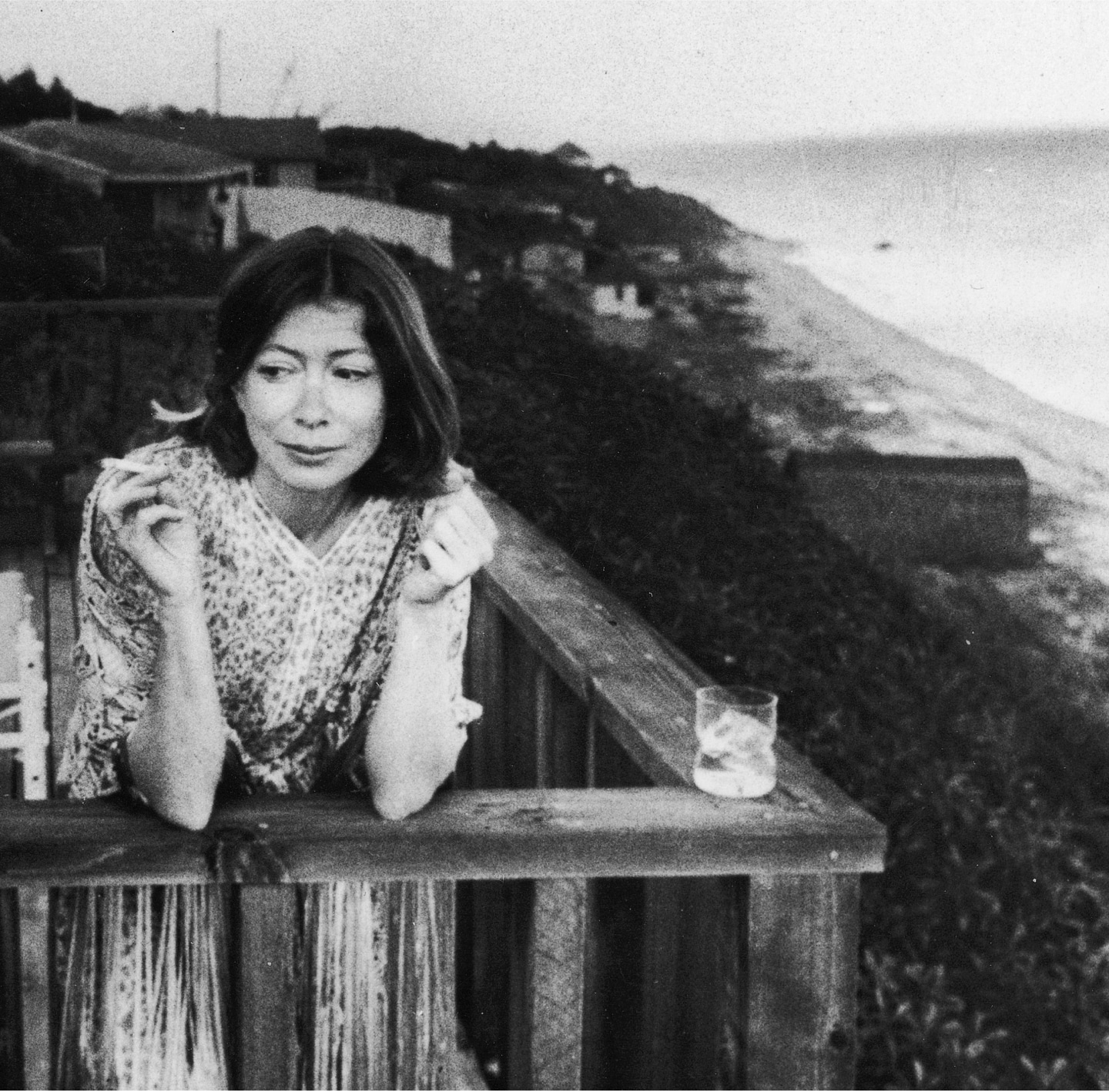 Visit to Malibu today and you'll find that little has changed since the Didion era. Development along the coast has remained minimal compared to what one might imagine would take place along such a stunning stretch of land. In opposition to the opening paragraph of Didion's essay, Malibu is now home to many restaurants that are more than passable, there are upscale boutique hotels (not to mention plenty of Airbnb's) where travelers can rest their weary heads, and people from around the world do choose Malibu for a vacation.
And yet, it still feels like an overlooked small town when you visit, a place of privacy and intrigue. Nightmarish traffic jams at peak hours on the PCH always give way to an open road that begs you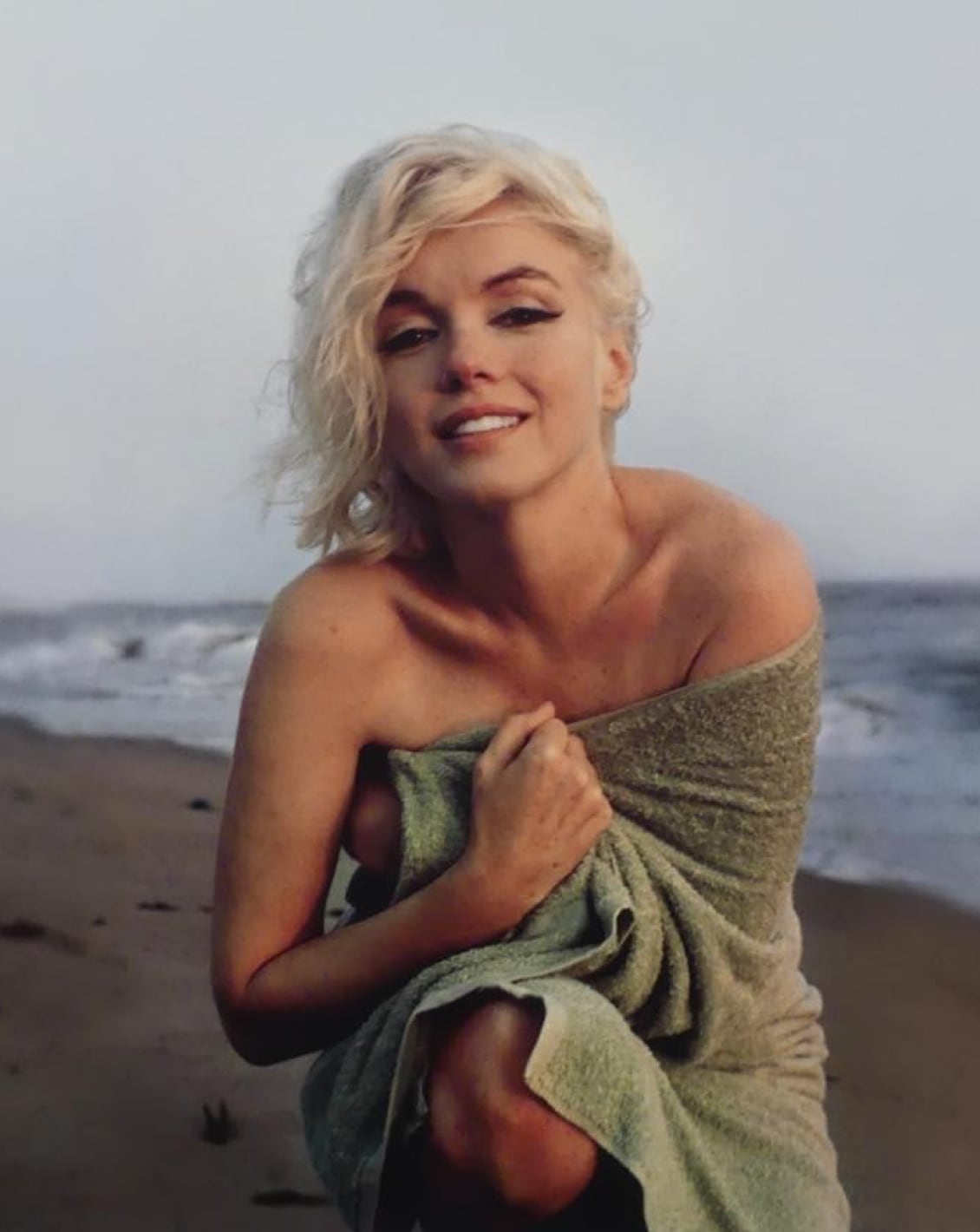 Marilyn Monroe, Malibu Beach, 1962. Photo by George Barris.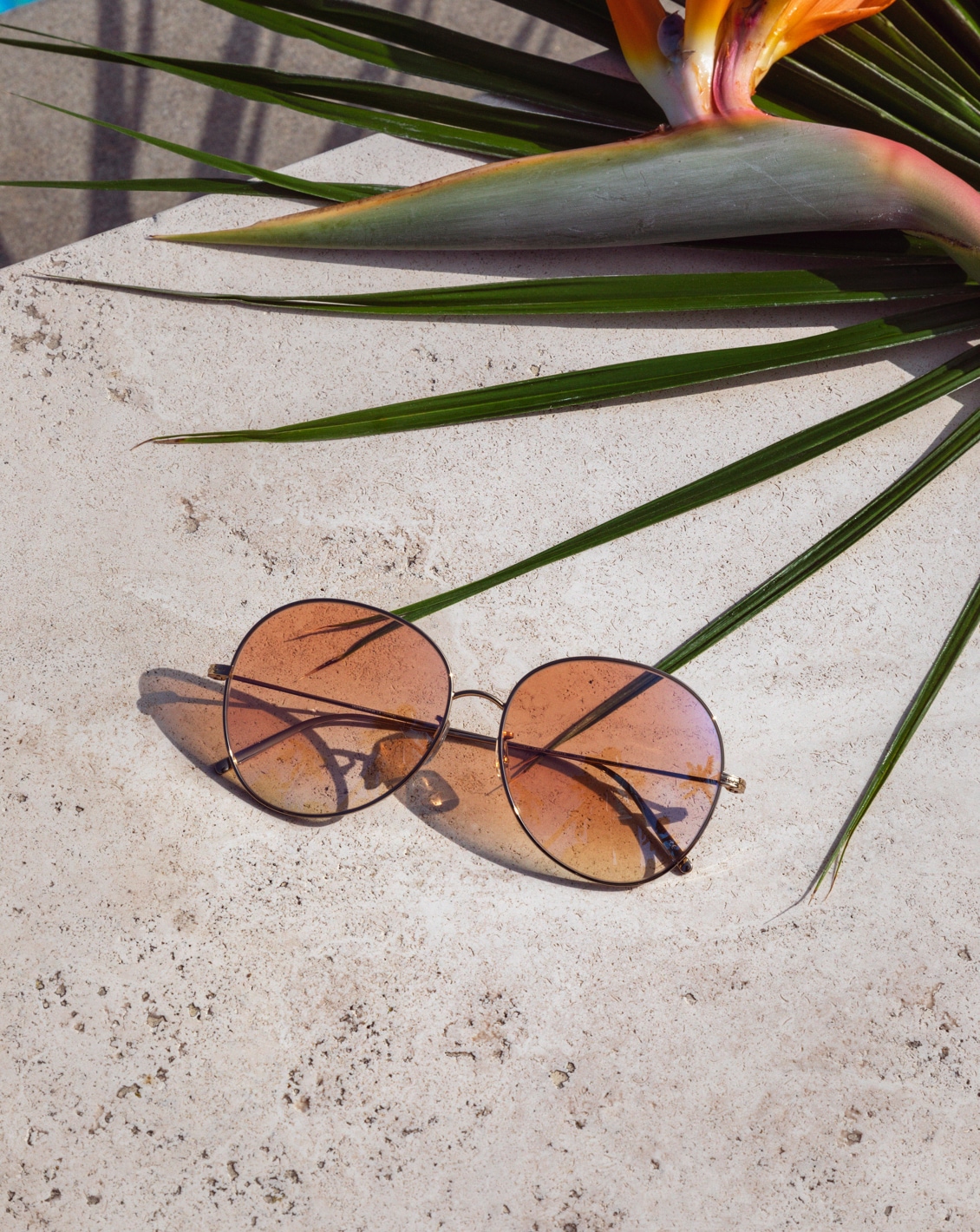 Ysela blends in amongst the tropical foliage at Malibu's Steinman House.
to keep driving until you reach the city limits just north of where Mulholland Drive meets the Pacific at Leo Carrillo State beach. From there, the many canyons that weave though the Santa Monica Mountains call out to be explored, so what choice does one have but to turn around and head south, stopping often to enjoy panoramic views stretching from Palos Verdes to the Channel Islands?
Though it is often viewed the other way around, we are at the mercy of the natural world, our best laid plans easily disrupted by that which we cannot control. At best we may hope to influence nature in our favor, but catch the sun rising behind downtown Los Angeles to the East or the sun sinking into the Pacific to the West, and you'll realize just how powerful even a "regular" moment in Malibu can be.
WORDS: Andrew Maness

First picture is from our 2016 campaign photographed by Lisa Eisner.