GIFT IDEAS
2023 Holiday Gift Guide: A Toast!
Seasonal libations inspired by color.
13 Min Reading
The Oliver Peoples 2023 Gift Guide presents a series of 5 holiday beverages that draw inspiration from the vibrant color stories found in Oliver Peoples' product offerings. From fizzy cocktails to warm teas, each chapter encapsulates the essence of a distinct color palette, reflecting the brand's sense of style and sophistication. These visually striking scenes serve as a unique and immersive way to celebrate the holidays, connecting Oliver Peoples' eyewear with the celebratory spirit of the season.
A Champagne Reception
Silver in the winter season glistens like the fizzing bubbles in a freshly poured glass of champagne.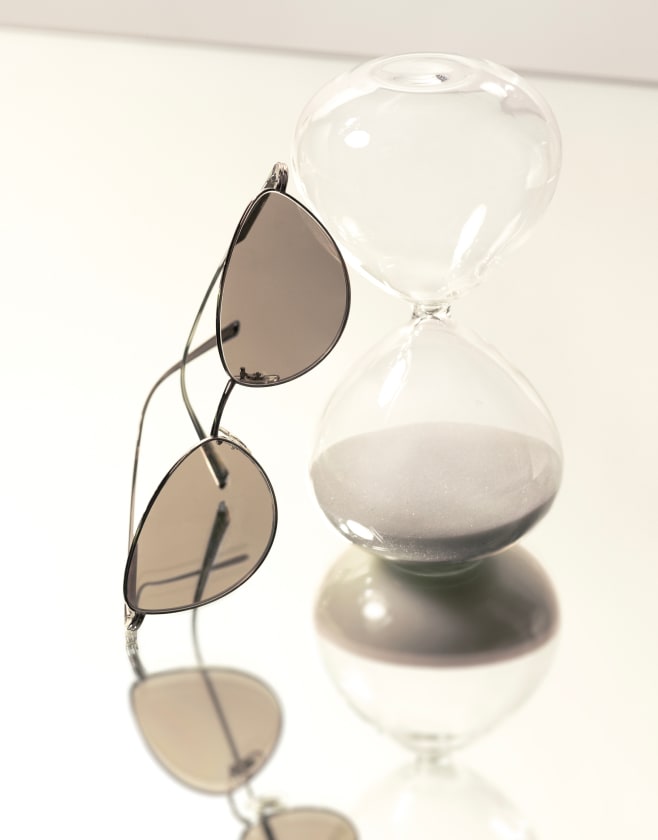 Striking in Silver with a Silver Mirror lens, 1998C offers a sleek look.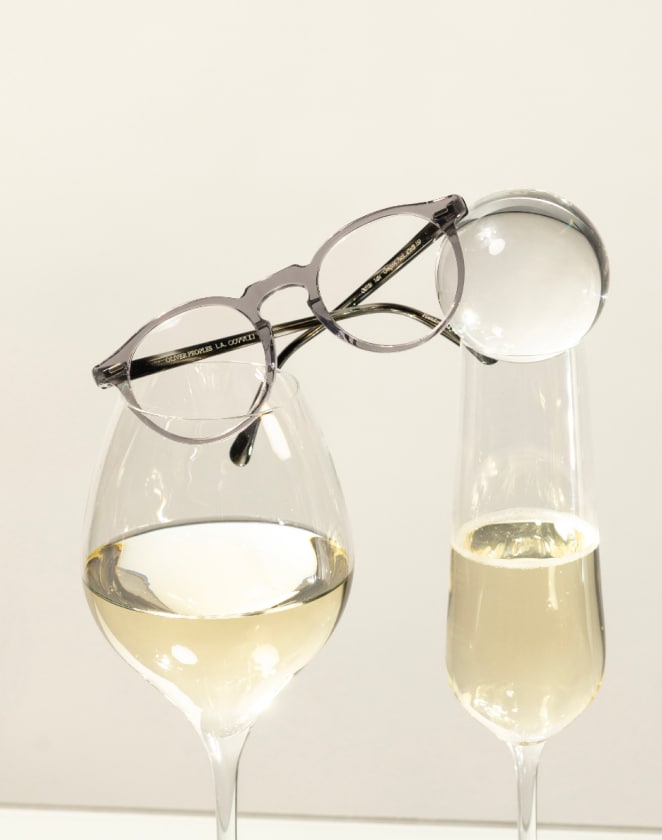 An icon with timeless appeal, Gregory Peck in Workman Grey.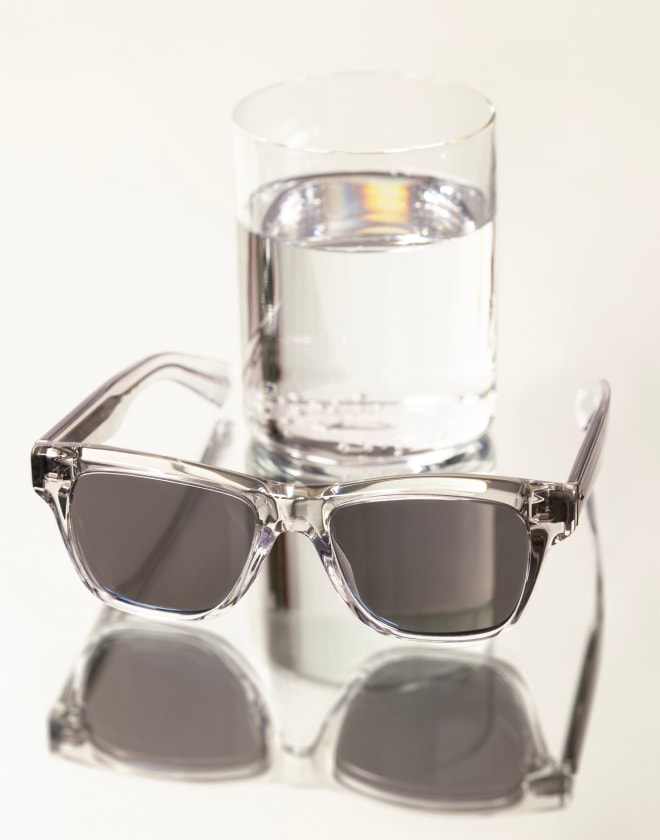 The life of the party; Oliver Sixties Sun in Black Diamond/Crystal Gradient.
Rosy Refreshments
A gleeful get-together is embodied by a pink and gold color story. With winterberry garnishes, the pink collection is undeniable playful.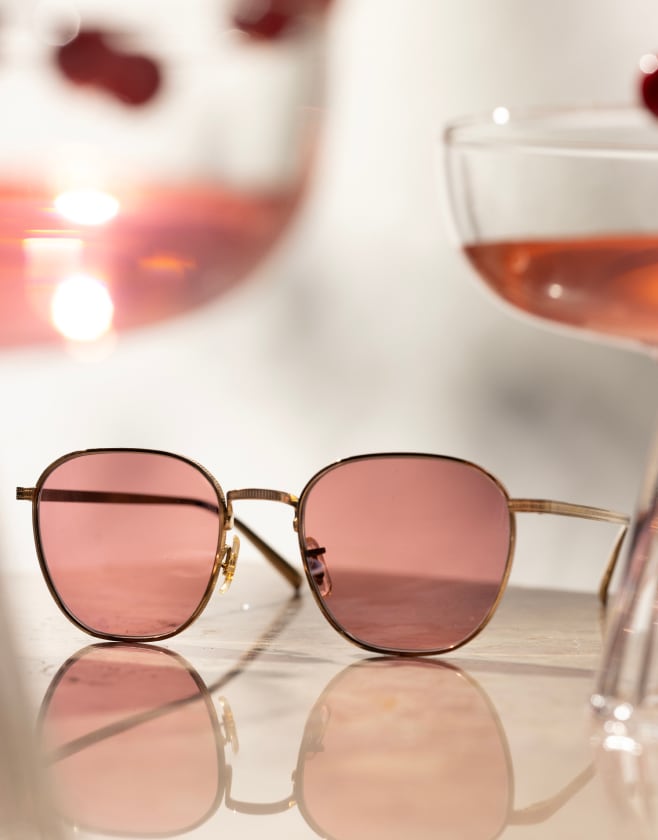 Rynn's Magenta Photochromic lenses blend harmoniously with its gold hardware.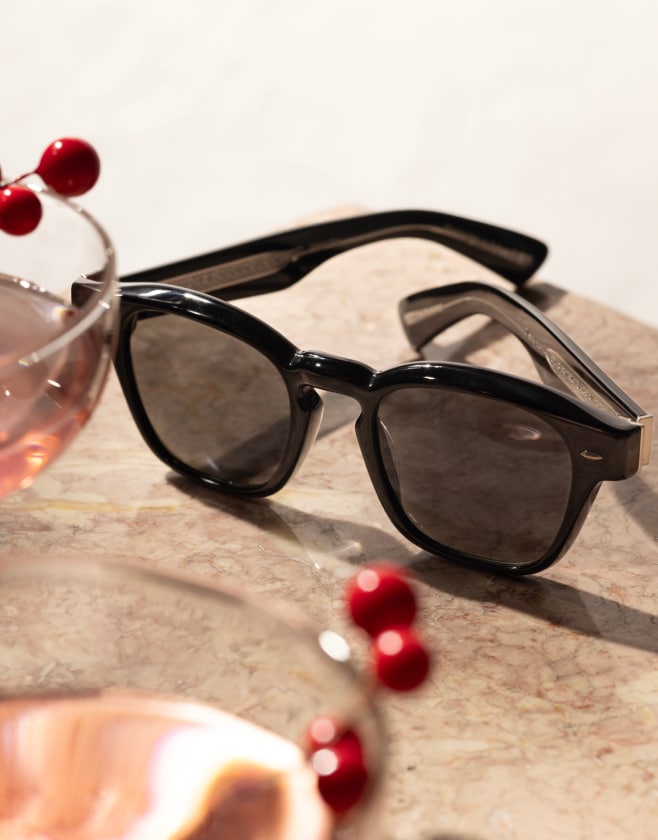 A new style from the Nineteen Sixties category, Maysen in Black + Carbon Grey embodies the effortless cool look from the era.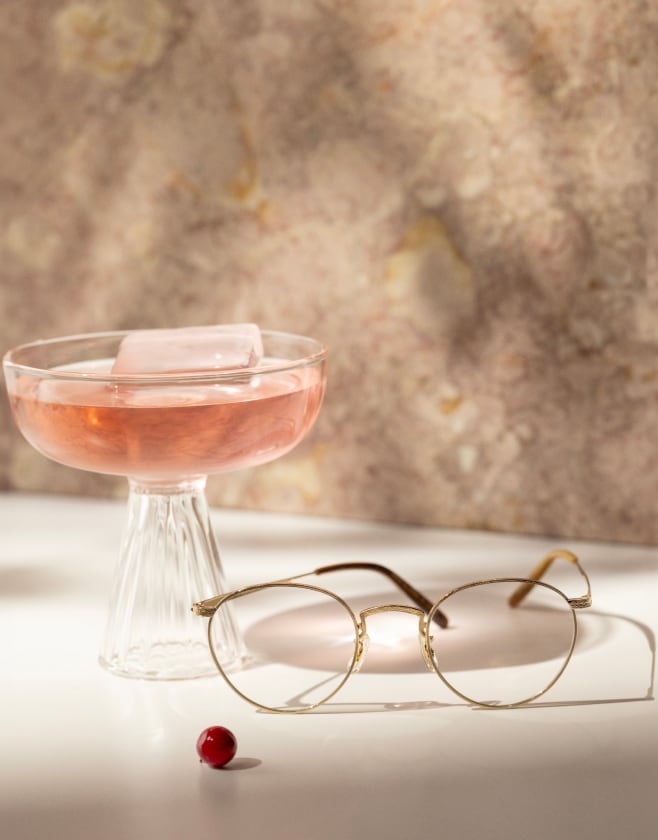 Authentically vintage, OP-47 is an archivestyle that features a classic panto lens shape.
Out of the Blue Happy Hour
Hues of blue for when the festivities take an unexpected turn.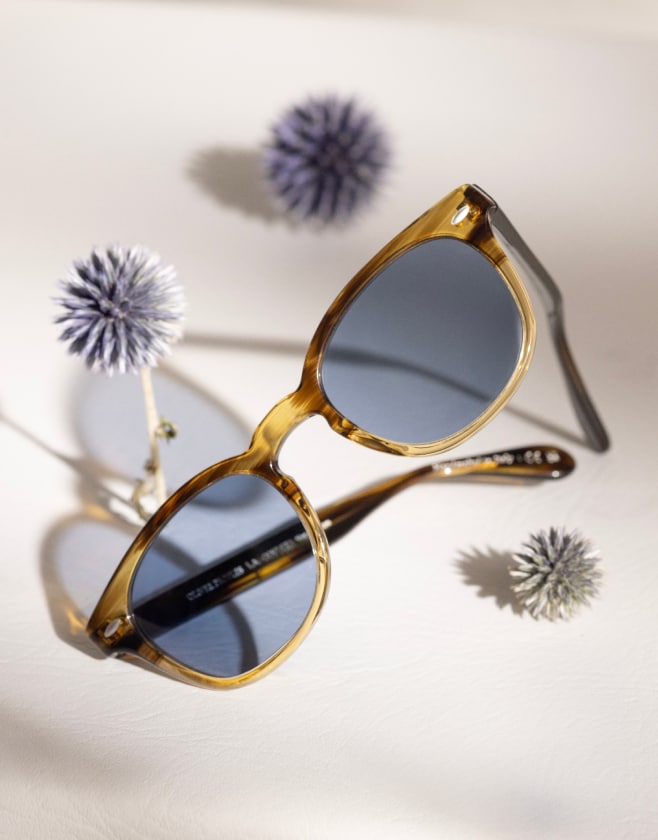 Sheldrake Sun–a classic with Cobalto lenses.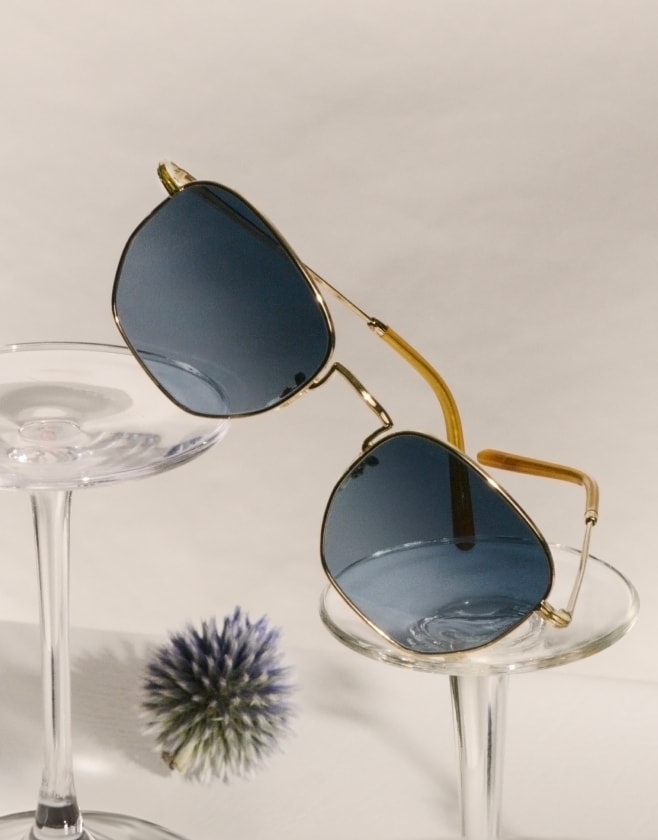 The alluring combination of Gold and Blue Gradient Polar compliments the distinct hexagonal style seen on Kierney Sun.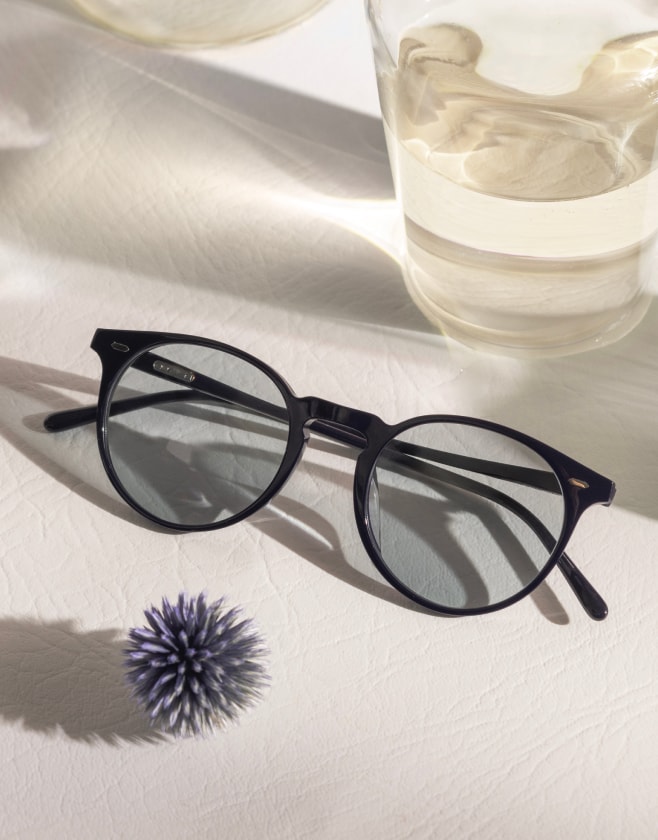 Subtle in its silhouette with splash of blue, N.02 is pictured in Hanada Indigo + Sea Mist.
Garnishes of Green
Reminiscent of evergreen pines, the green palette is subtle, like a solitary olive nestled in a martini.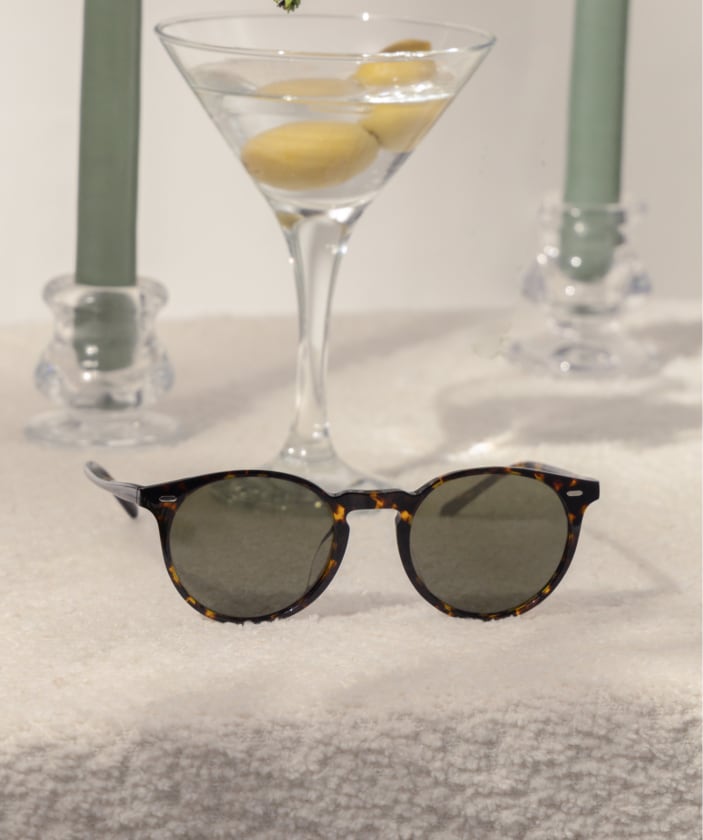 Shaken, not stirred in N.02 Sun.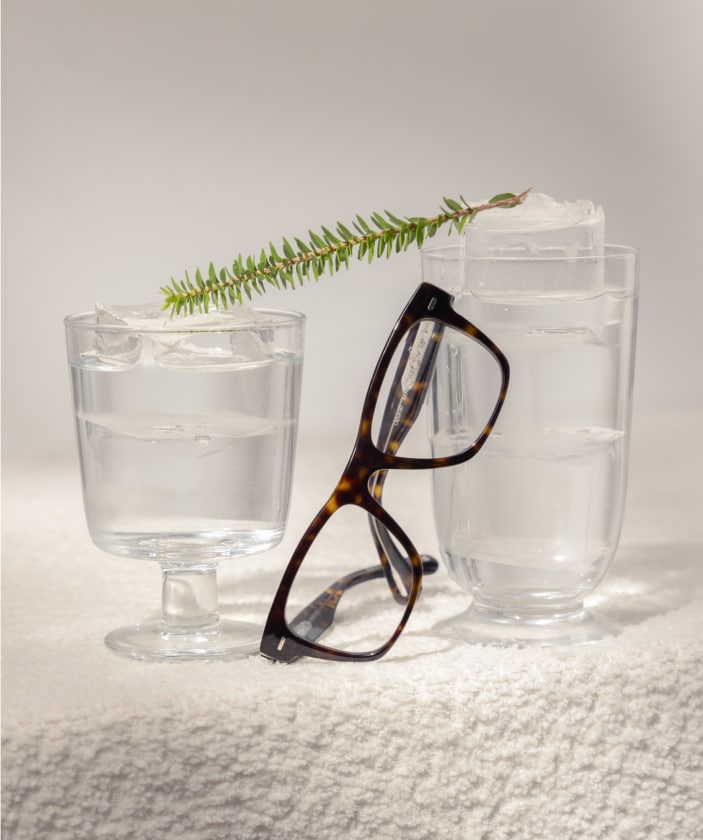 Refreshing in every context, Oliver in 362.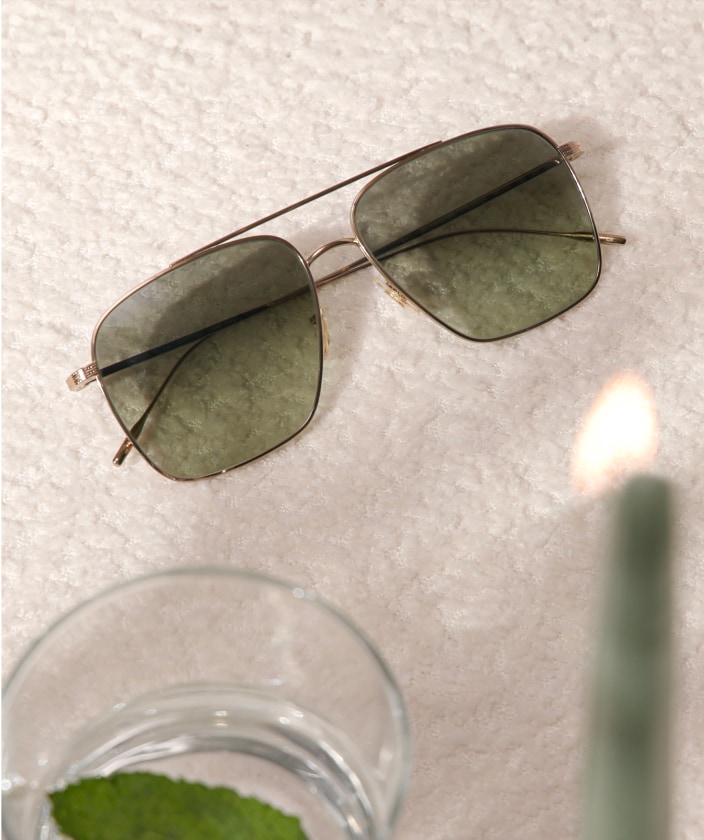 Party essentials: a mint-infused cocktail and Dresner with G-15 lenses.
Afternoon Tea
The rich hues of brown and red mirror the cozy ambiance of crackling fires and spice-infused teas.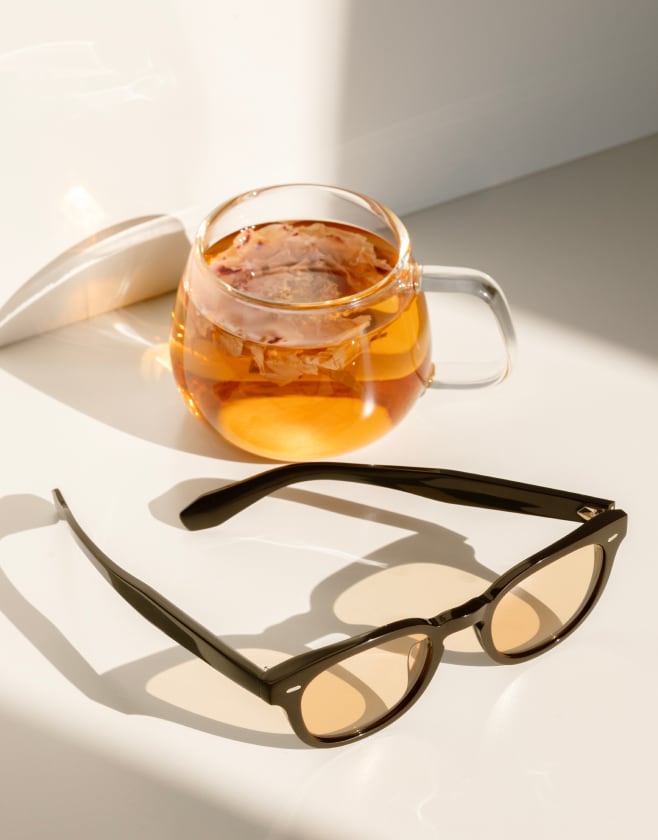 Made in Japan, N.01 in Kuri Brown + Dusk Beach offers a minimal, intellectual optical style.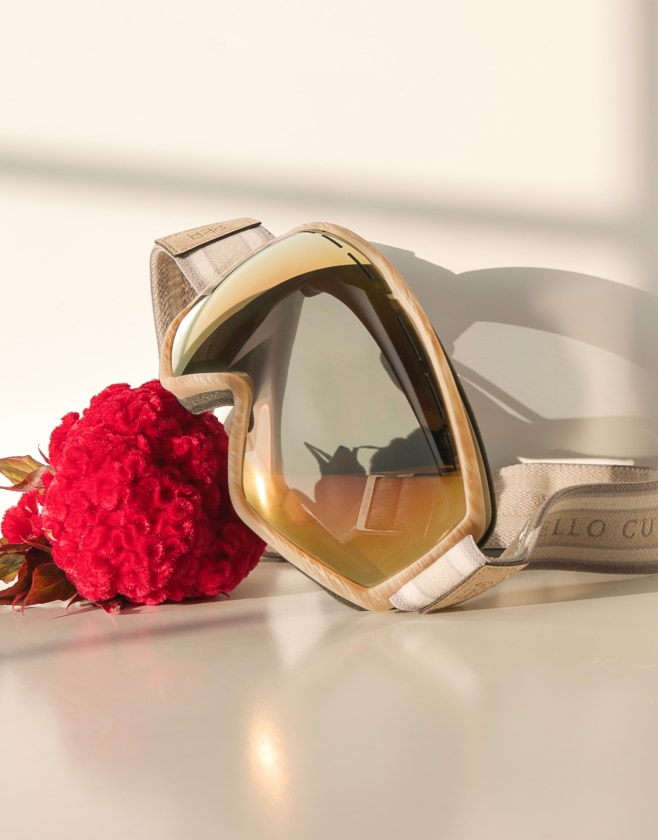 Ski season ready in the exclusive OP Aspen Brunello Cucinelli goggle.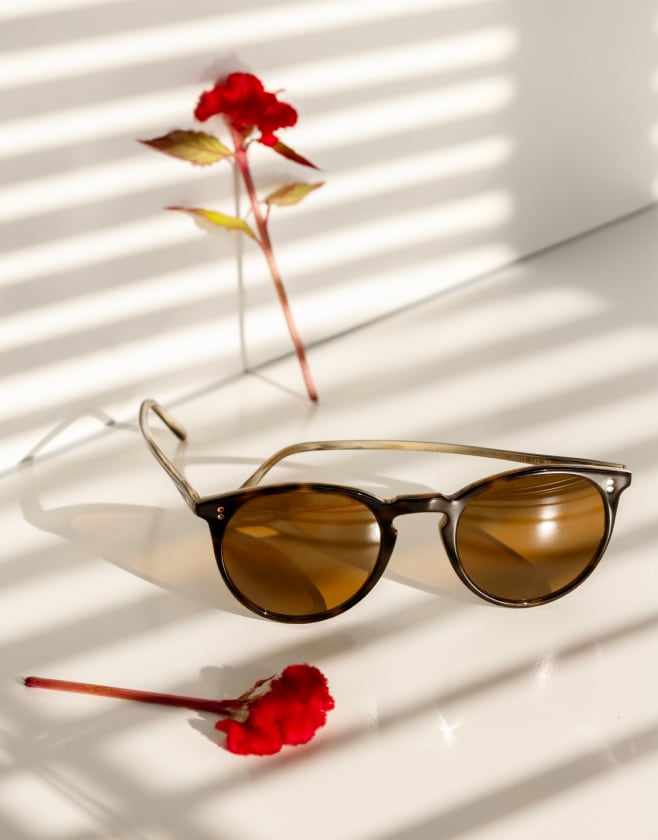 Delighting in a warm winter afternoon with O'Malley Sun. A classic OP frame seen here in 362-Horn + Brown lenses.