conversations | Culture
Transforming into character with ballet dancer, Julian MacKay.
7 Min Reading
Oliver Peoples talks practice, precision and inspiration with the vibrant, international performer.
Julian Mackay embodies transformation. Born in Montana, Julian would become the first-ever American to graduate from both the Bolshoi Ballet Academy's upper and lower schools in Moscow. Years later, he would take on the highly competitive Prix de Lausanne apprentice with The Royal Ballet in London until his return to Russia, where he's since become the youngest soloist at St. Petersburg's prestigious Mikhailovsky Theater. Through training and rehearsal, the dancer has perfected his craft and honed his understanding of character and performance. All the while, Julian's racked up YouTube views and Instagram likes due to his compelling and candid presence.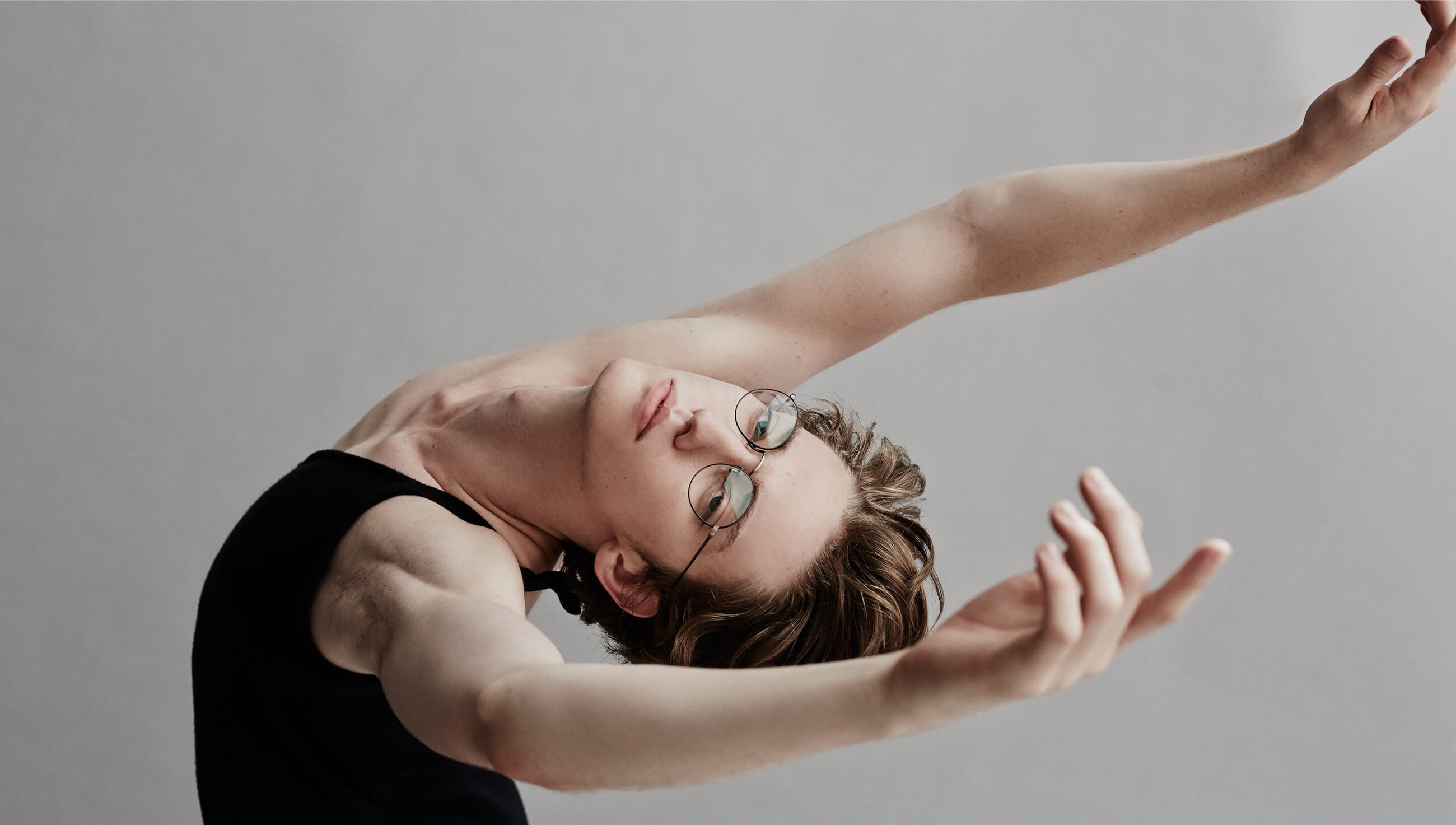 Ballet has captivated audiences for centuries for the feats undertaken by dancers in an effort to tell a story.
A form of theatrical dance, ballet finds its roots in the Italian Renaissance but France's King Louis XIV would popularize the art and standardize some of its movements. Russia, in the 19th Century, would take the creative lead and produce some of today's most beloved ballets. For a ballet dancer, then and now, precision, extension, pointe technique and flow combine to tell a tale of love, loss or victory. Ballet dancers, too, keep the craft alive each day through rigorous regimentation and impressively physical performances that incorporate lifts, leaps and twirls.
Julian's love for ballet channels its transformative power. "I first fell in love with it because I found that the way I could express myself the most was through movement and dance," he explains to us. "With dance, I could do things I did not know the words for—or demonstrate a feeling I could not express otherwise." These sensations propelled Julian's move to Russia for such an ambitious pursuit at age 11. In Moscow, the Bolshoi's academy—affiliated with the world's most famous ballet institution—equips only the most talented young dancers for a potential career.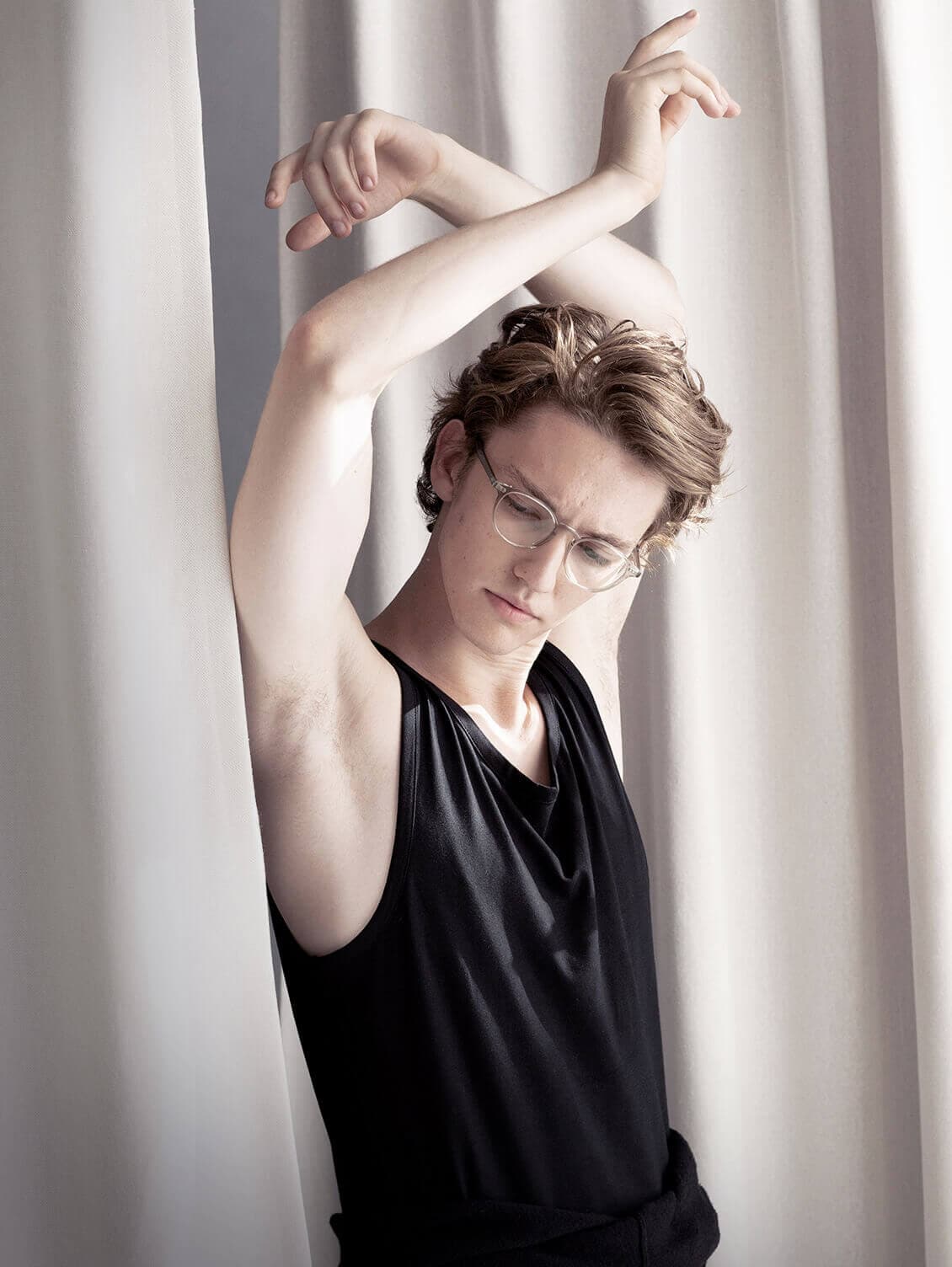 Shop Emerson in Black Diamond
Poise and positioning can be taught but the patience required of a ballet dancer is innate.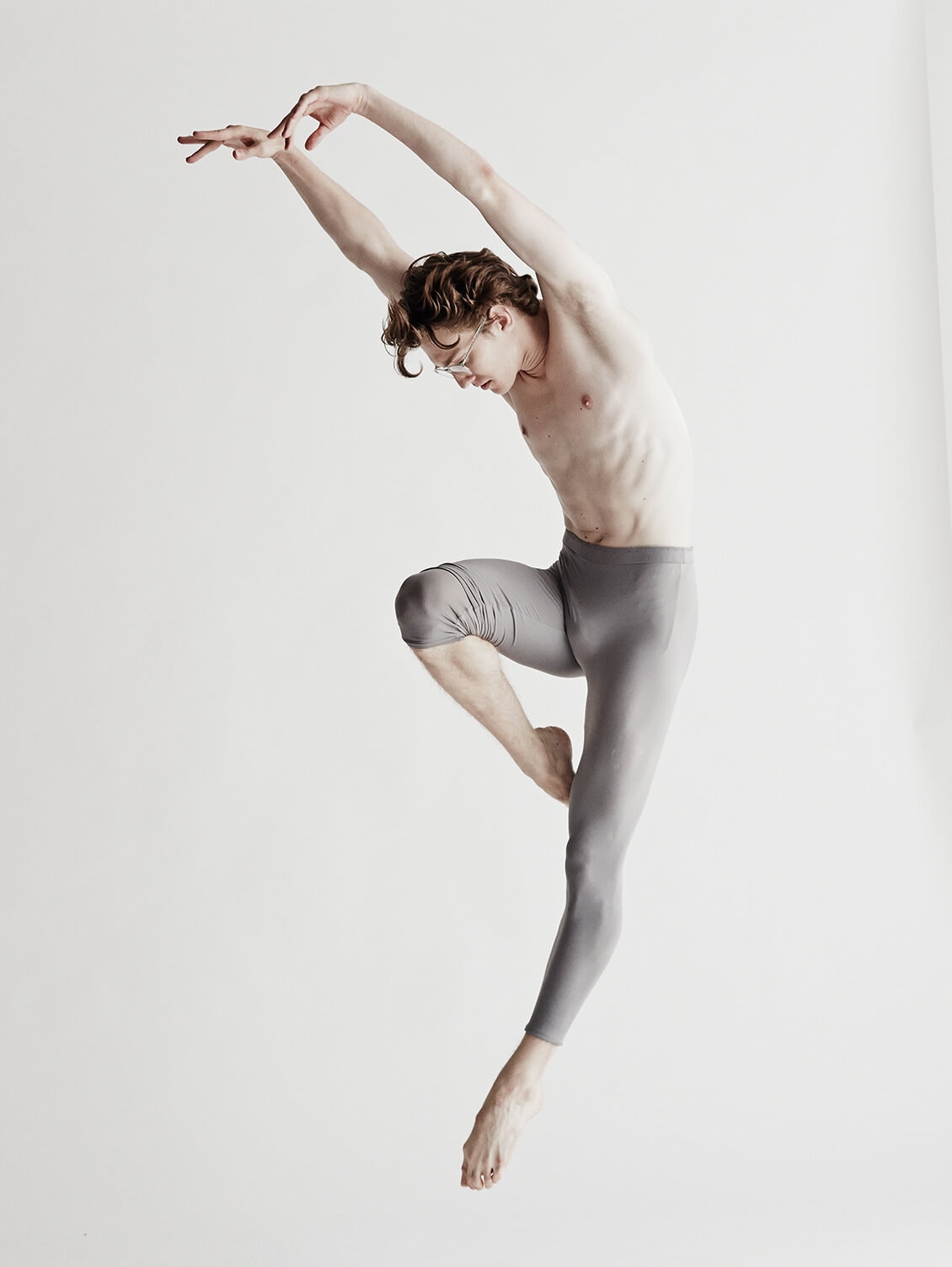 Shop Emerson in Black Diamond
Of all the arts, ballet requires the most physical, strenuous and transformative movements.
"We were kids, 10 and 11 years old, with a serious job," Julian continues. "At that age, it's already a very serious profession. We were coming in at 7:45 am to prepare for a 10 am class." Repetition through rehearsal and performance honed Julian's skills. It was his coach Misha, however, that would teach him to develop more than physical prowess but the character acting so crucial to the stories told through ballet. This separates a capable dancer from one with a future on the stage. Julian explains that immersive month-and-a-half-long sessions allow him to create his character—and that with a firm understanding of a role, a ballet dancer can turn every single movement on stage into something meaningful.
Another role of the ballet dancer is to find the balance between time-testing technique and seamless, otherworldly performance. Studious glimpses to the past have furthered Julian's success in this area. "Ballet is such an old art form," he says. "In knowing what has happened before, you can determine what you are capable of doing with your own performance." Thus, through video research, Julian has pinpointed the positions and steps of previous dancers but makes clear that when he dances, he's modifying what's been done. In fact, no two performances will ever be the same. "It's impossible to copy anyone," he says, "because you cannot hide yourself. When I dance, I bring my own flair."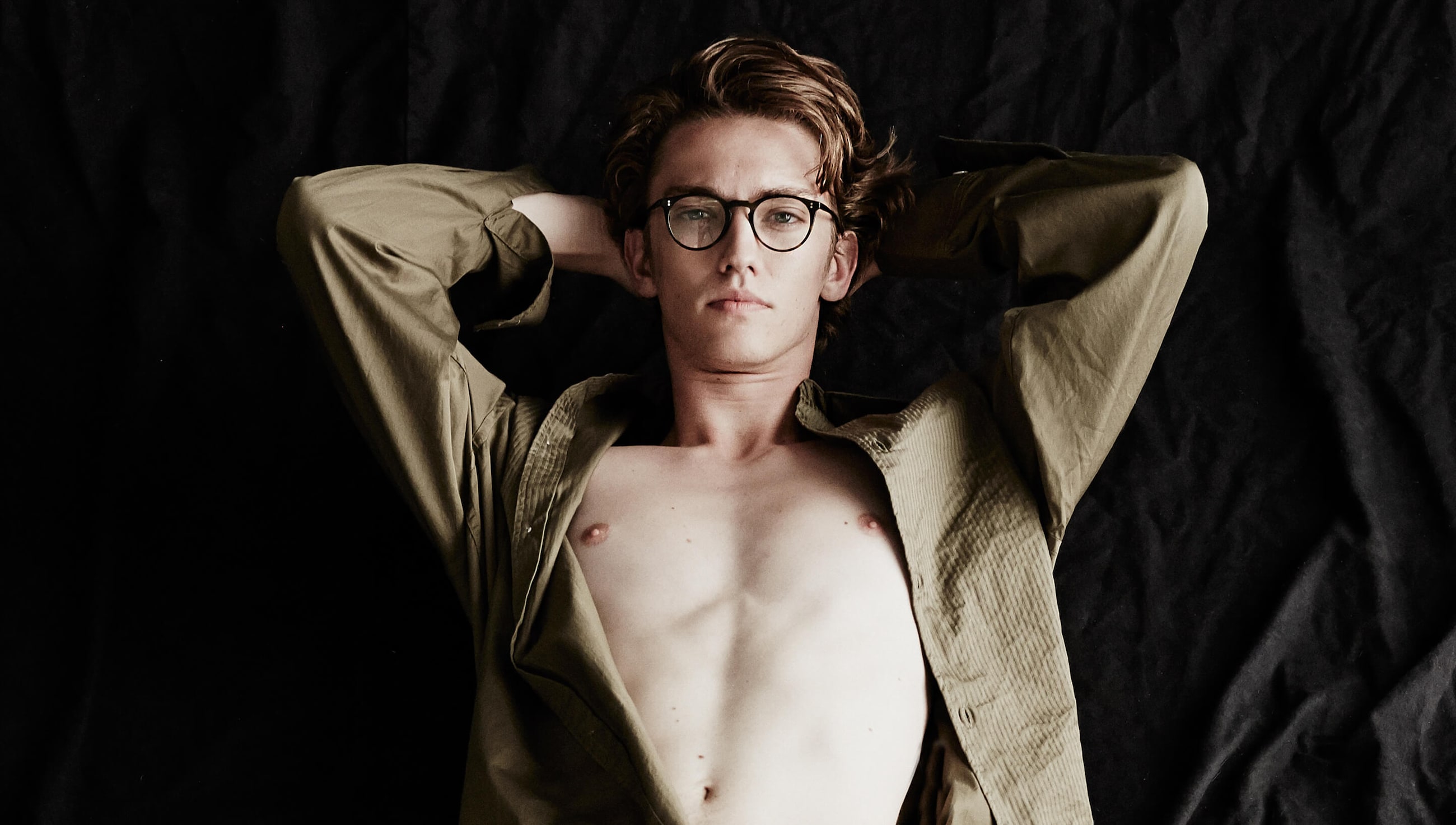 Julian engages with fans that follow along, building more bridges back to his performances and the theater.
From his unwavering poise on stage to a buoyant personality off of it, a dynamic nature has blossomed into Julian's mastery of ballet's historic nuances. That said, as Julian looks to the past for inspiration, he actively defines the future of his art for the next generation—he's a bridge for craft and his charismatic insights remind people today of ballet's intricate, timeless beauty and so much more. His dedication—be that training six days a week or meticulous research—not only helps to hone the craft but allows it to be captured in sense memory.
Julian thinks of achieving new ballet roles as stepping-stone goals but his grander ambition lies in connecting with people. This sometimes means looking beyond the traditional stage to drum up audiences. "This past year, I have been doing galas and performances around the world in addition to the soloist position. I've reached 15,000 people in one show. I toured China and saw a crazy amount of people come to see performances and fall in love with ballet," he says. To preserve this competitive craft for everyone, Julian is willing to pursue all means of transmission, be that "a dance TV show or acting in films or performing in a large venues" globally.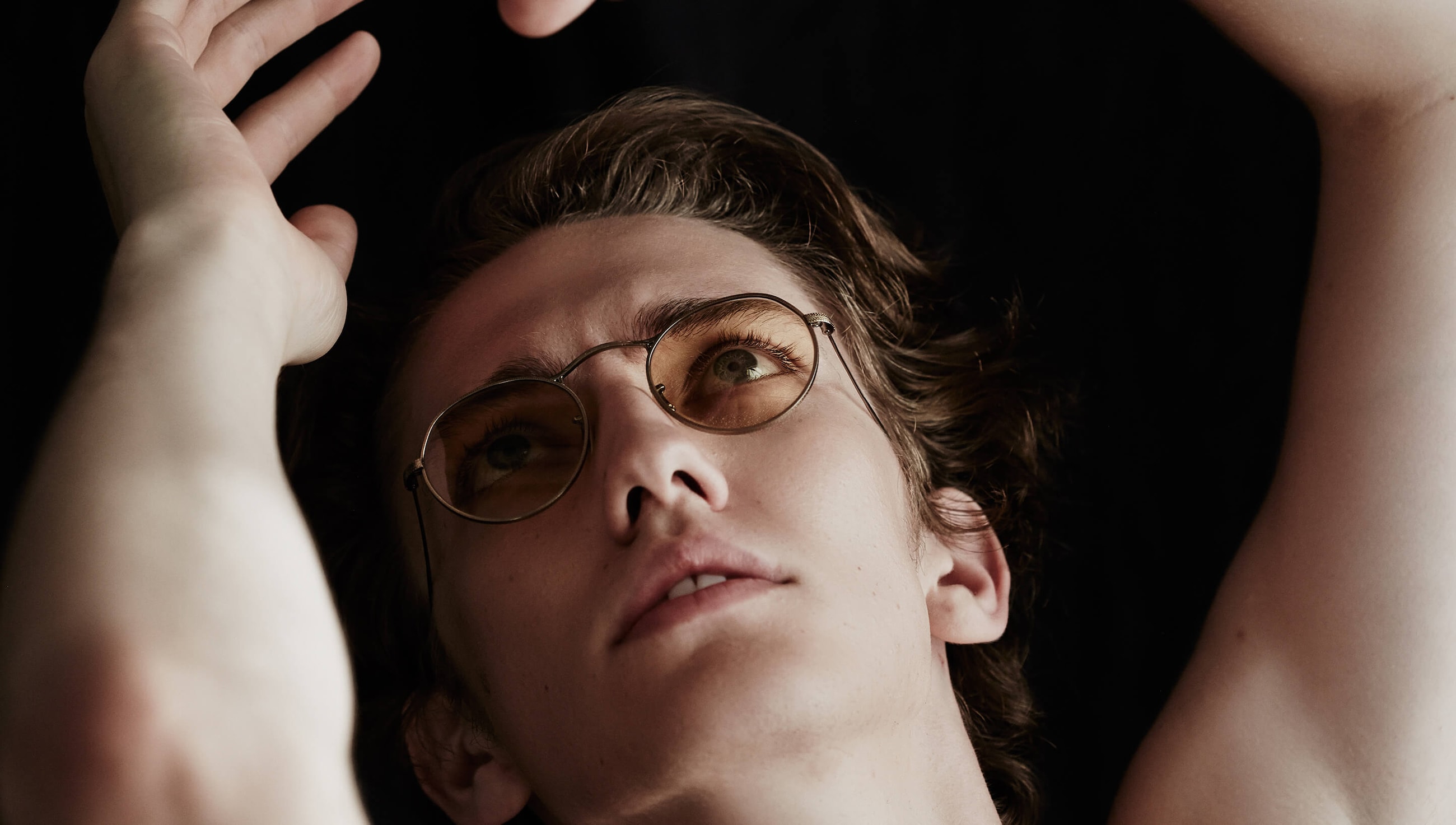 Every movement carries meaning in ballet and helps inform the dancer's character.
With dance, I could do things I did not know the words for—or demonstrate a feeling I could not express otherwise.
"The more you can connect with people the more they'll want to come to the theater—and the more it will mean to them," he adds. "These elements support the role of a dancer: choreography, social media. It's all a mix that allows you to connect with people before the show." On this quest, Julian's choreographed various performances, danced in numerous countries on several continents and reached out to fans around the world. His social media accounts enable honest, authentic conversation with those following along. Julian shares his excitement for the craft with every digital engagement.
For all his hard work, from age two-and-a-half onward, Julian ultimately credits his family for his astronomic rise. "My sisters are beautiful ballerinas and they started the trend of ballet in my family," he says. "My brother Nicholas is with me in Russia. He produces everything I do and makes these short films called the Mackay Chronicles. I've had this support system since I was little and that is valuable when you start so young." Julian's worthy of the support because it takes a compassionate, powerful person to carry the reigns of ballet onward and he's already excelled as an artful ambassador.