Campaigns
Never A Trend, Always In Style
8 Min Reading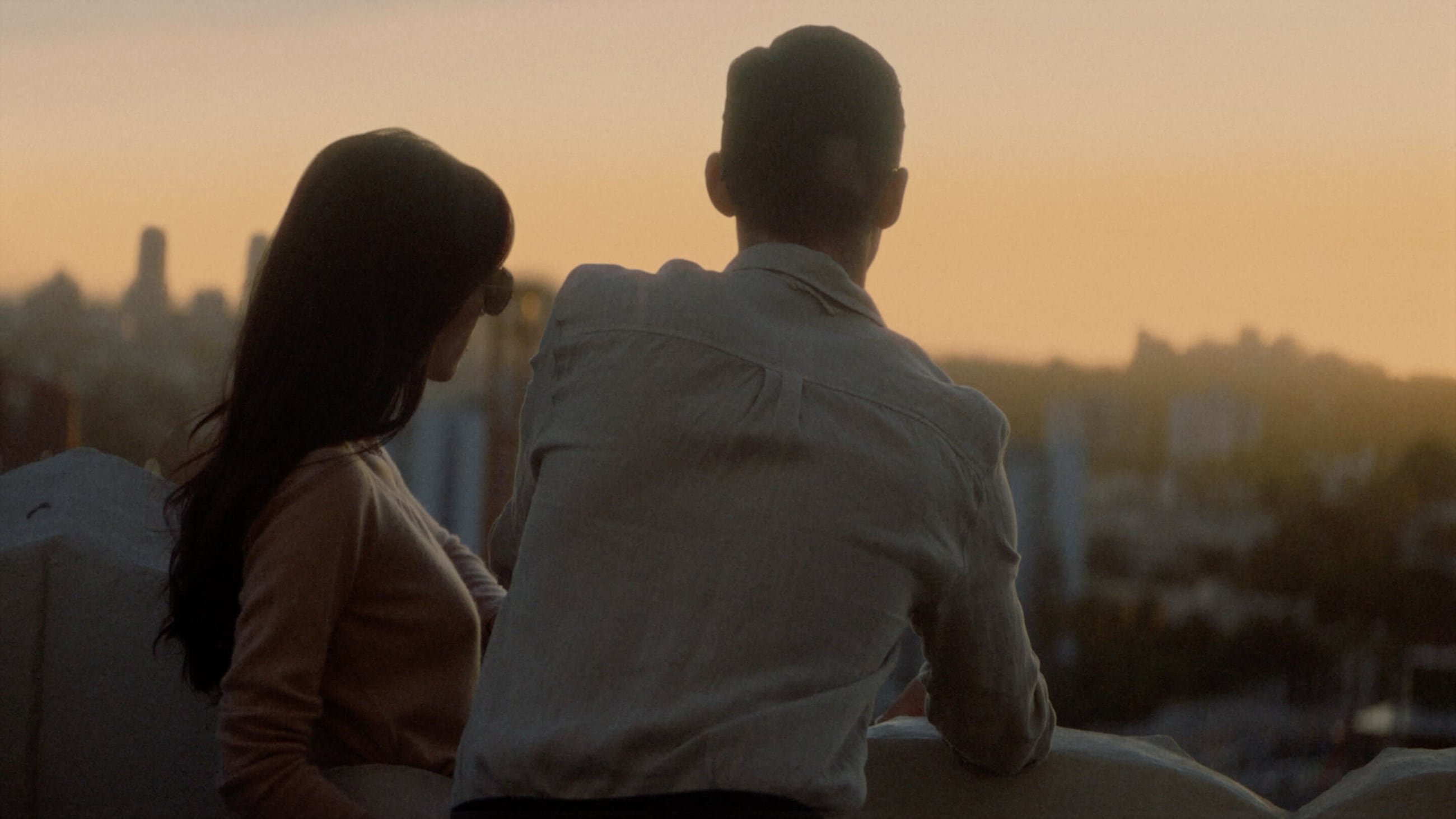 On her way to the airport, an up-and-coming actress recalls an evening spent with a former co-star at the Sunset Tower Hotel in Hollywood following an awards show.
Kelsey Asbille (Yellowstone, Wind River, and recent announced lead of Fargo, Season 4) and Hero Fiennes Tiffin (After, Harry Potter, The Silencing, and a member of the esteemed Fiennes acting clan) share the screen together in a dreamy short film from Oliver Peoples' that showcases select eyewear from their Spring 2020 Collection as well as the talent of these young actors. The sensibilities of New York City fashion photographer and director, Blair Getz Mezibov is well matched to the story, with his signature esoteric style perfectly framing the narrative. The film begins with a voice saying "We were together, I forget the rest", a quote from Walt Whitman. The story unfolds through flashbacks from Asbille's character in the backseat of a car as she recalls the events of an evening at the iconic Sunset Tower Hotel in Los Angeles. The characters played by Fiennes Tiffin and Asbille, not so unlike themselves, re-connect over a script written by the former with her in mind. These events come a year after they had met on the set of an indie film in which Asbille delivered a much buzzed-about performance. Asbille's take on a carefully put together up-and-coming actress confronting her feelings about reconnecting with a former co-star for whom she cared deeply is contemplative and nuanced. Fiennes Tiffin is magnetic as the mysterious young man who has lived beyond his years, delivering moments of joy and painful longing in short order. With little dialogue, the film leans heavily on the body language of these young actors to communicate that not only have they met before but that there is something between them. Their glances, hand movements, facial expressions and posturing speak loudly, telling the viewer the story of a relationship postponed and a connection solidified right before our very eyes. It's a meditation on unsaid truths, stolen moments, lost weekends and individual expectations becoming unified. An underlying theme of timeless beauty permeates every frame, referencing moments from classic films that were driven by two stars who you simply couldn't take your eyes off of. These references touch on Oliver Peoples' mantra of "Never A Trend, Always In Style" reminding us that in life, as in cinema, longevity is the hallmark of true success and simplicity is the ultimate sophistication.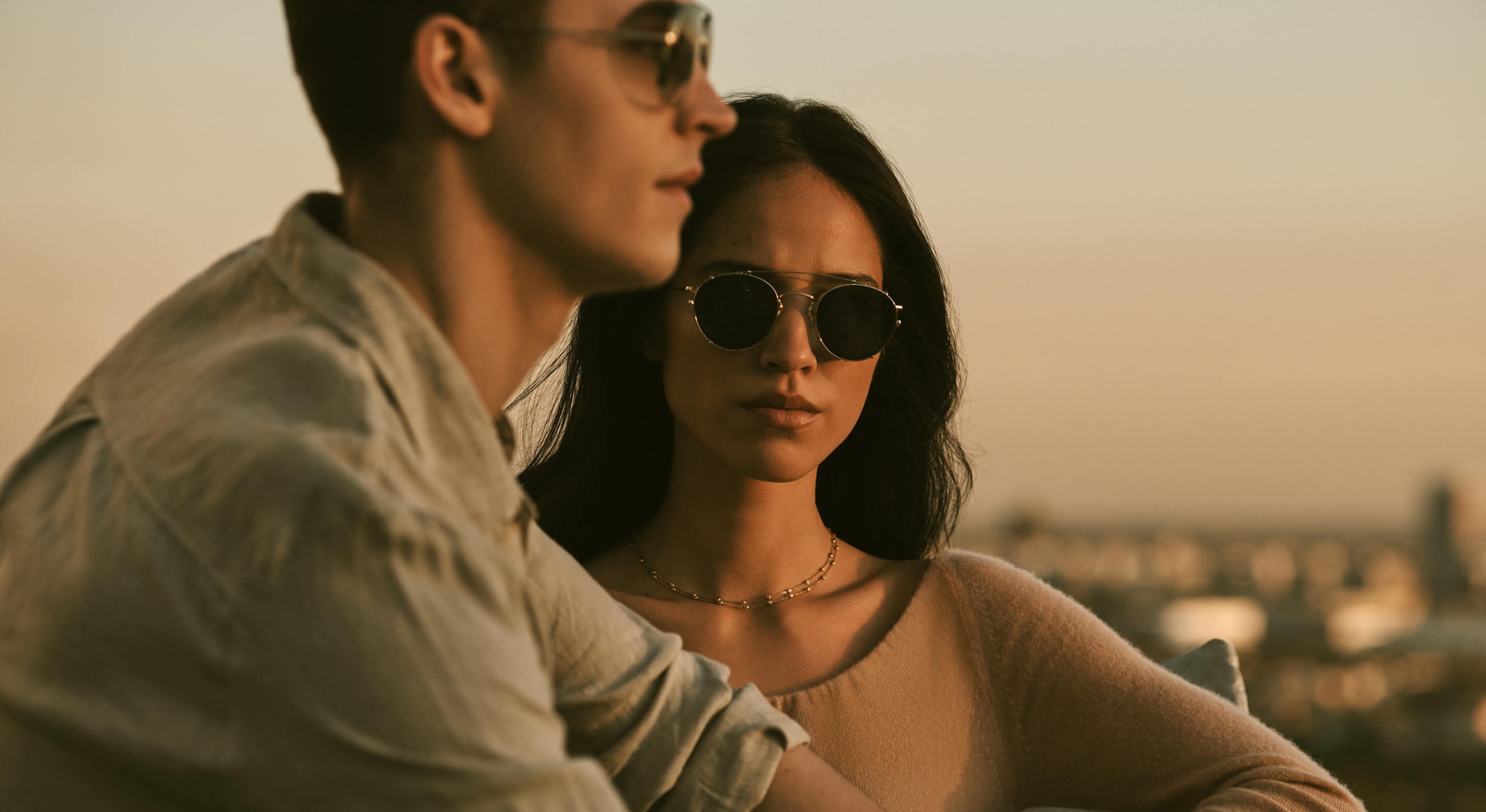 INT.SUNSET TOWER HOTEL-TWILIGHT
Palm trees and billboards always seem to be on the horizon in Los Angeles. Silhouetted against the hazy orange sky,they resemble set decorations in front of a painted backdrop from some old Hollywood film.
YOUNG WOMAN
V/O
We were together. I forget the rest.
EXT.SUNSET TOWER HOTEL-TWILIGHT
A YOUNG WOMAN in her late 20s stands alongside a YOUNG MAN in his early 20s on a terrace facing away from us towards the cityscape. Her hair is silky, long and dark, clearly well cared for. She sports a pair of glasses with dark clip-on lenses and we see her distinctive and beautiful features in profile when she turns to look at the young man. His gaze remains unbroken, all we see is the silhouette of his neatly cropped hair and the back of his button-down shirt that looks to have been ironed in a hurry earlier on.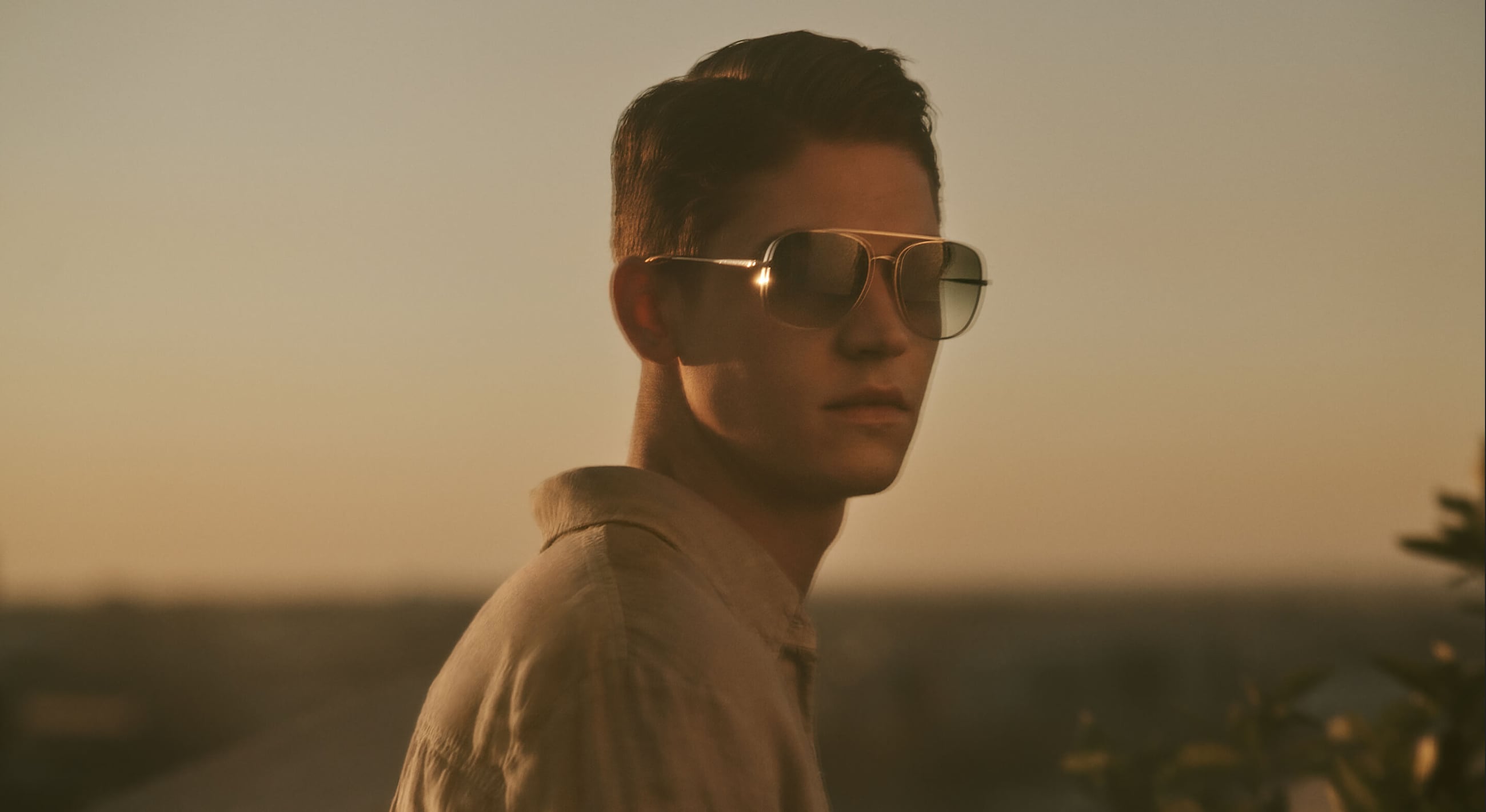 TITLE CARD: SUNSET TOWER HOTEL LOS ANGELES, CALIFORNIA
We hear the pointed sound of heels walking on pavement and then a heavy car door opening and shutting.
CUT TO:
INT.TOWNCAR-MORNING
The YOUNG WOMAN from the balcony settles into the backseat of the town car. She's holding a script to her chest with her left arm and fidgeting with her right. When the driver speaks in his thick Eastern European accent,she doesn't seem to hear him.
MALE DRIVER
V/O
Ms. Asbille, we are headed to the airport.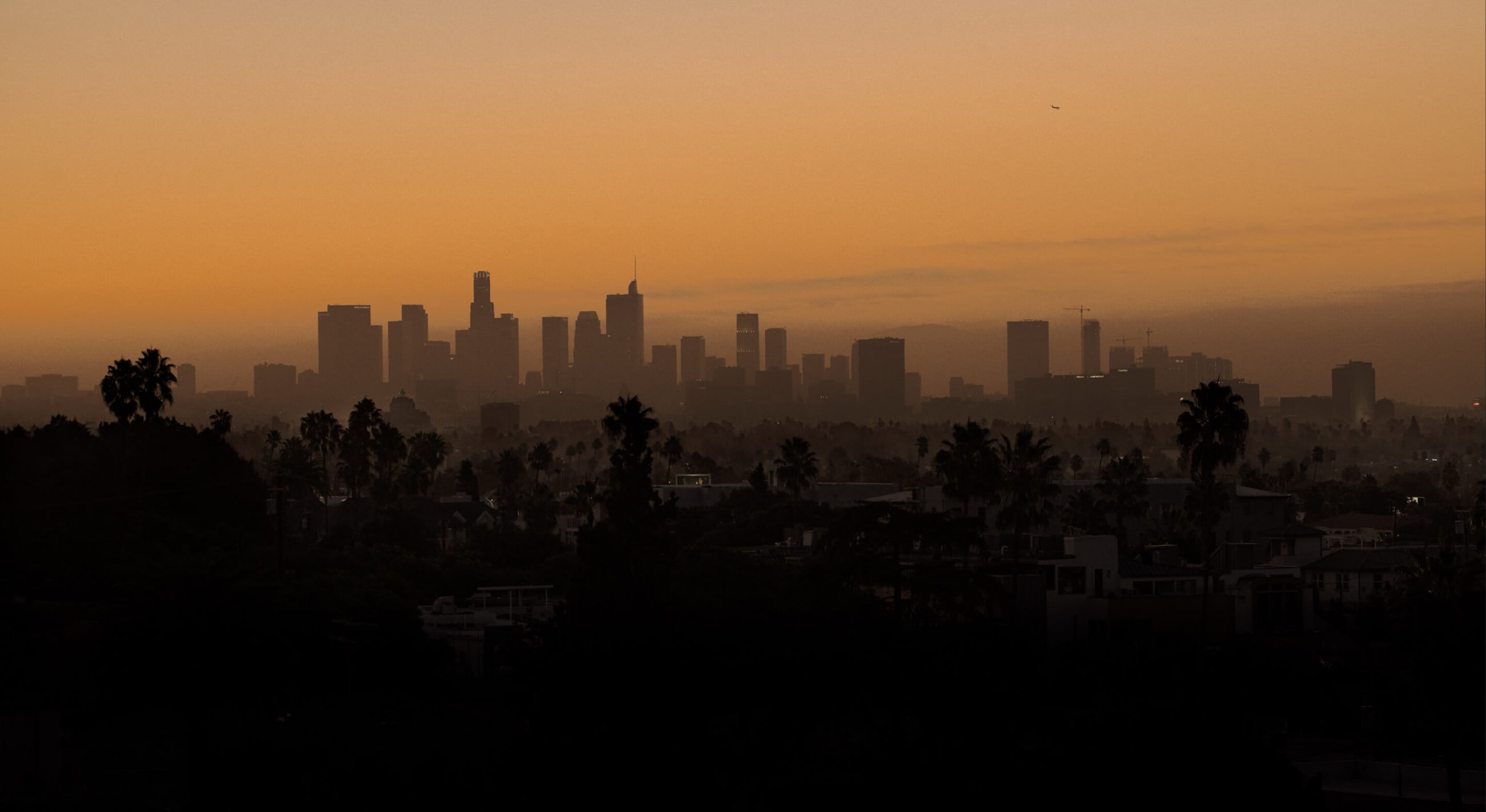 KELSEY ASBILLE, 27, lowers the window to let some fresh air into the car and to feel the warmth of the California sun on her face just a little bit more before flying back to London. She watches trees and street signs once familiar to her rush by, the sun providing some comfort and sending her thoughts back to the night before.
CUT TO MONTAGE:
INT.SUNSET TOWER HOTEL LOBBY-EARLY EVENING
KELSEY is now wearing a beautiful shoulderless dress and her hair put up, revealing a pair of diamond earrings. She stands in front of the YOUNG MAN adjusting his black bowtie. We now see that he's quite handsome, clean-shaven with soft features and dark eyes behind thick black glasses. He wouldn't be out of place alongside a young Michael Caine or Ian McShane in a British gangster film.
INT.TOWNCAR-MORNING
Kelsey stares out the window, her cheek resting comfortably on her right hand. She closes her eyes for a moment and allows her head to fall away from the window returning once more to her thoughts about the improbable events of the night before.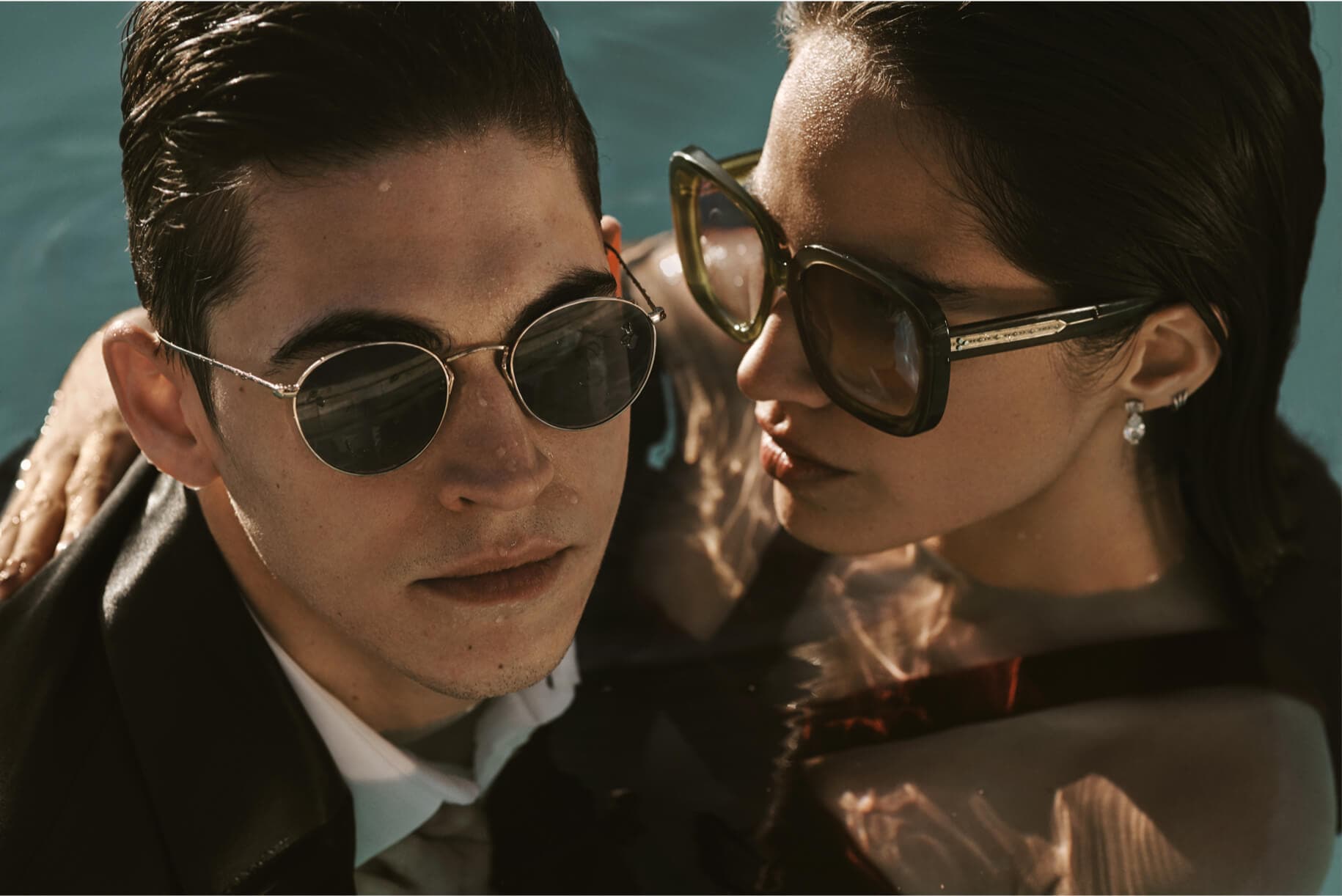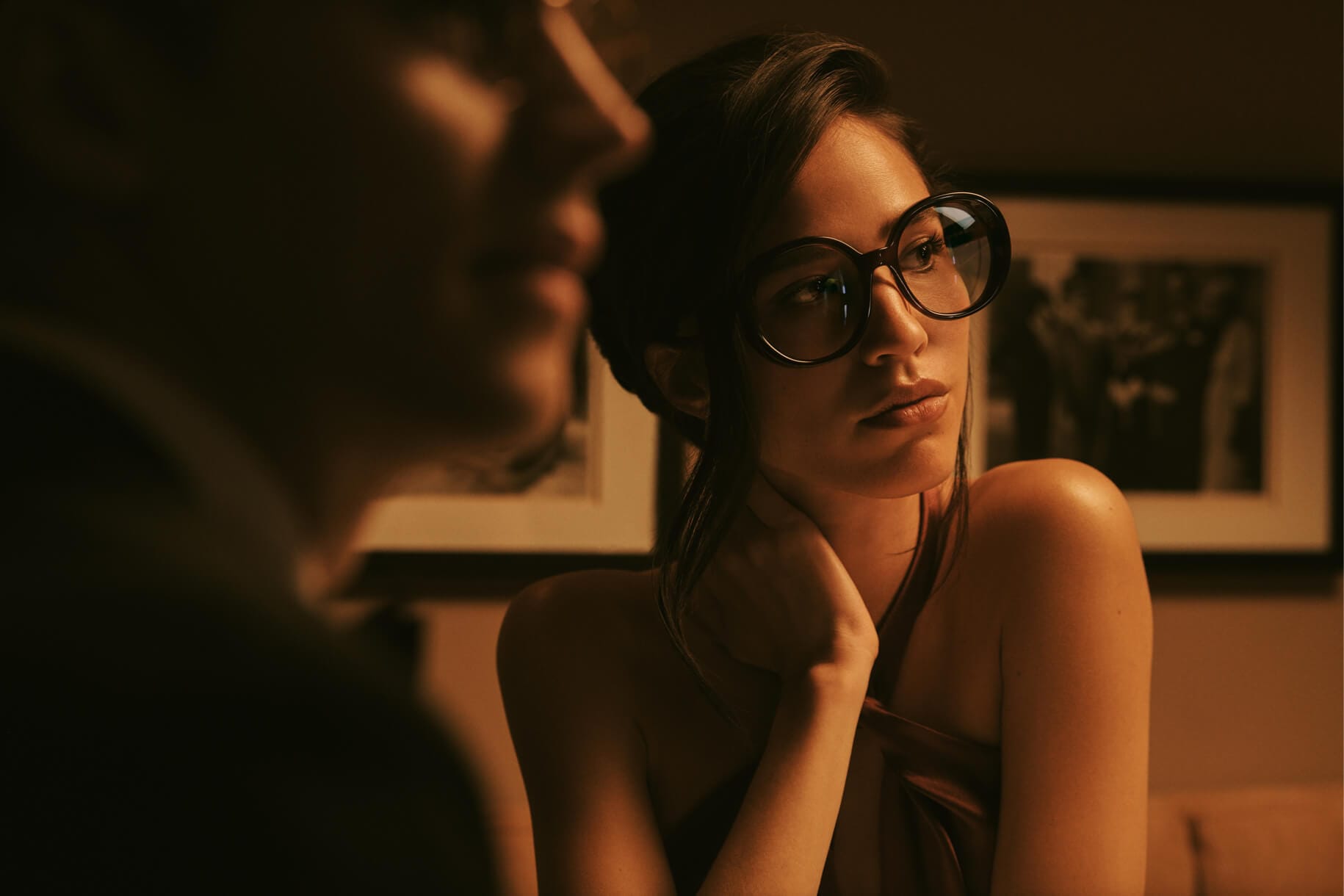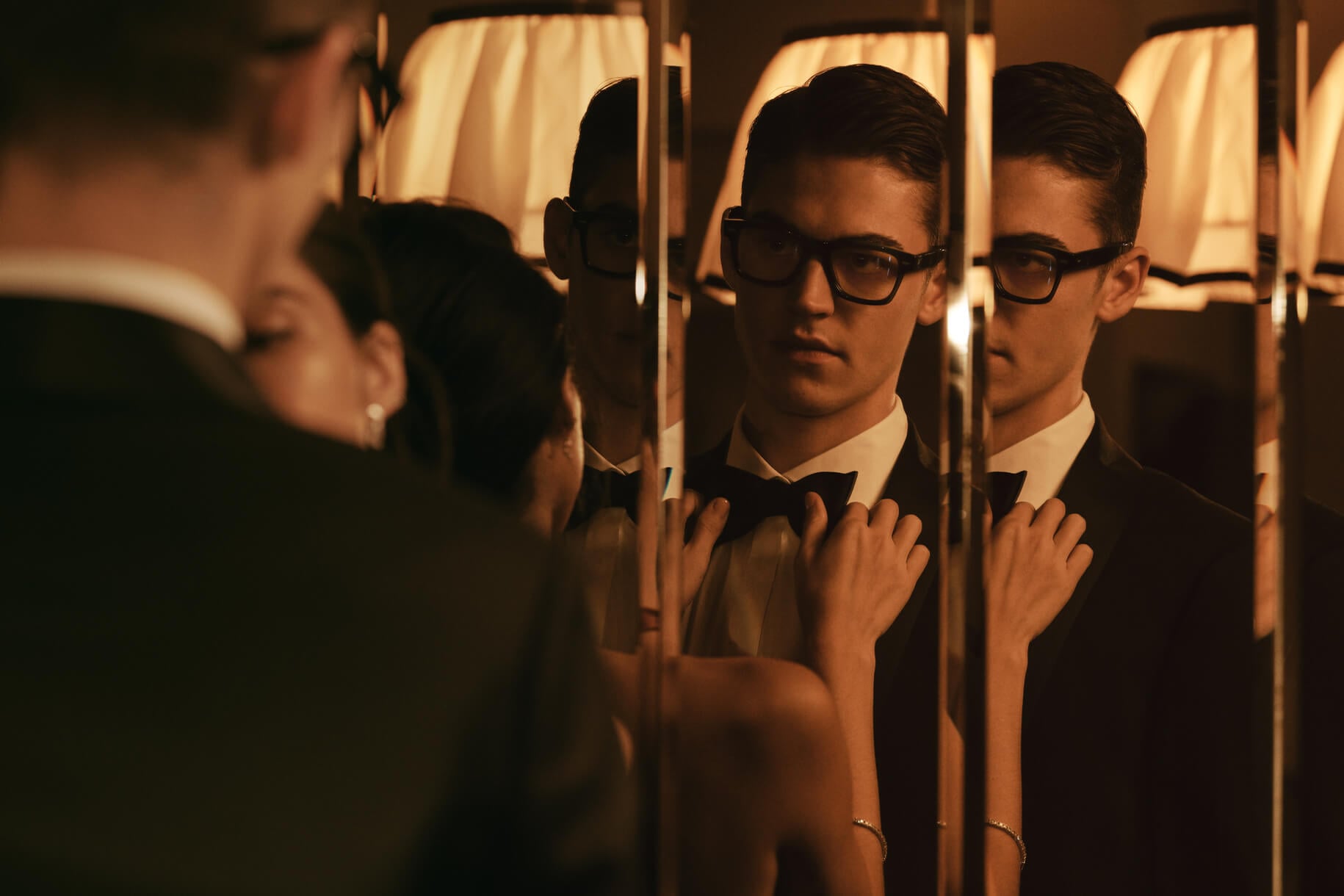 INT.SUNSET TOWER HOTEL-EARLY EVENING
Looking rather dashing in his tux, the YOUNG MAN takes a martini in hand, a gold chain link bracelet hangs loosely around his wrist. He takes a cautious sip, testing the quality of the drink. Satisfied he takes a larger sip and leans forward, returning the glass to the table.
Absent the glass to occupy them he wrings his hands. Kelsey leans in and we can just make out her words over the lounge music and the din of conversation in the room.
She takes one of his hands in hers, he pulls away at first, but she holds on and he softens, relaxing into the moment.
INT.TOWNCAR-MORNING
Kelsey sits upright now, a hand to her chin she's lost in thought. She shakes her head and slides her hand up to her temple as if to relieve the uneasiness of her unspoken feelings. Her memory whirrs with images of when they had first met on set the year prior and the tension that had quickly risen between them.
"We were together, I forget the rest."

— Walt Whitman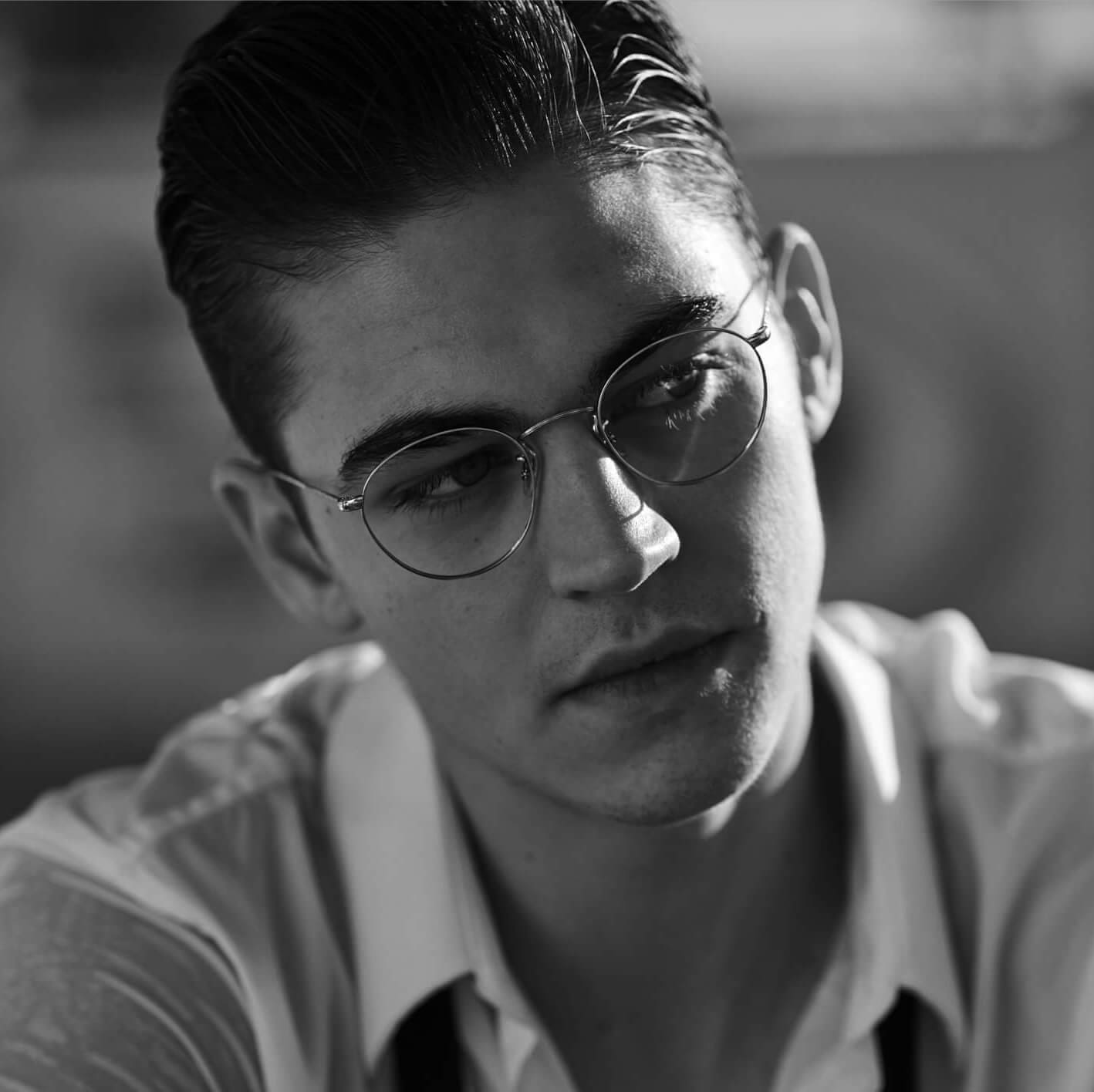 INT.BALLROOM-EARLY EVENING
We see the Young Man clapping wholeheartedly from his seat at the awards show.
INT.SUNSET TOWER HOTEL HALLWAY-EARLY EVENING
Wearing large round sunglasses, Kelsey faces a mirror in a dimly lit corridor outside the awards show, the Young Man stands alongside her, reassuring her, bringing her closer as for the first time we see her unsure of herself. Understandably,she'd been nervous before the show, but she'd put up a strong front and following her lead,he'd been able to do the same.
INT.TOWNCAR-MORNING
Kelsey brings her legs up onto the seat to better hold the script in place. She re-reads her favorite page again before hugging the script to her body and glancing out the window once more.
INT.SUNSET TOWER HOTEL POOL DECK-EVENING
Kelsey glides through the entryway to the pool deck almost as though she's on autopilot, the Young Man in tow. His bowtie now undone, he tousles his tightly styled hair and a relaxed smile breaks across his face.
Behind his classic round sunglasses, his eyes are beaming and as they step out into the sunshine,Kelsey comes to life, both of them grinning at the wonderful absurdity of the evening.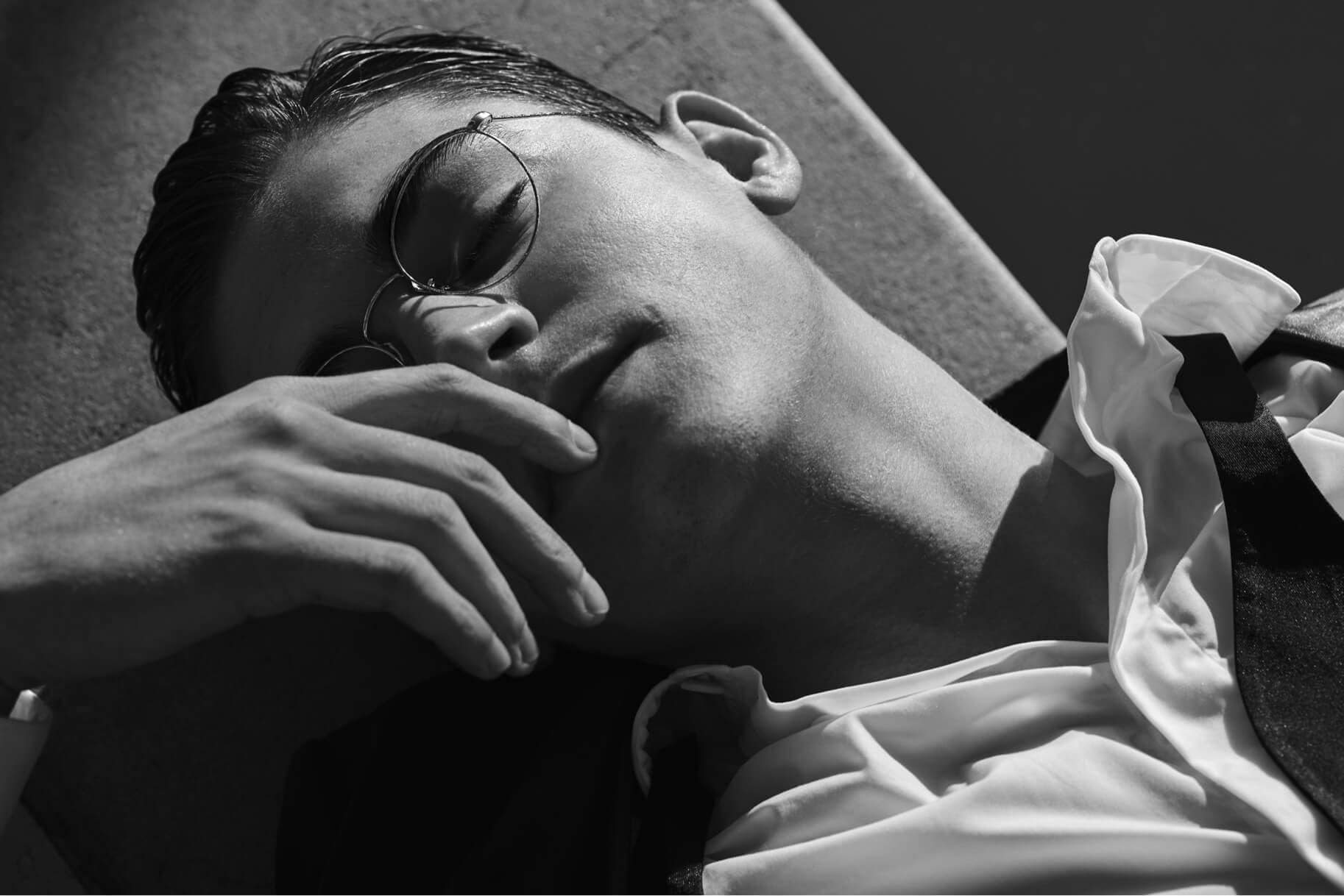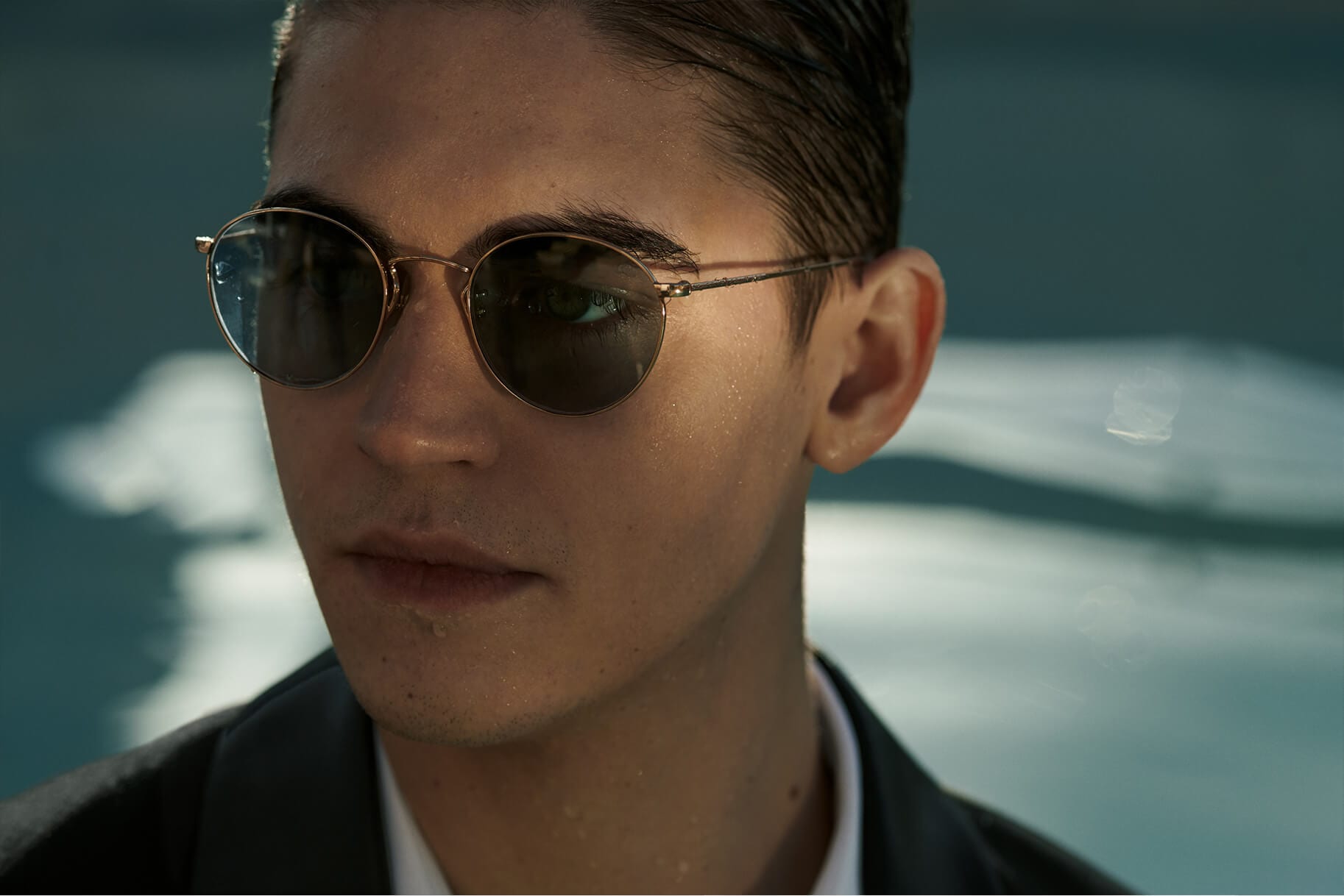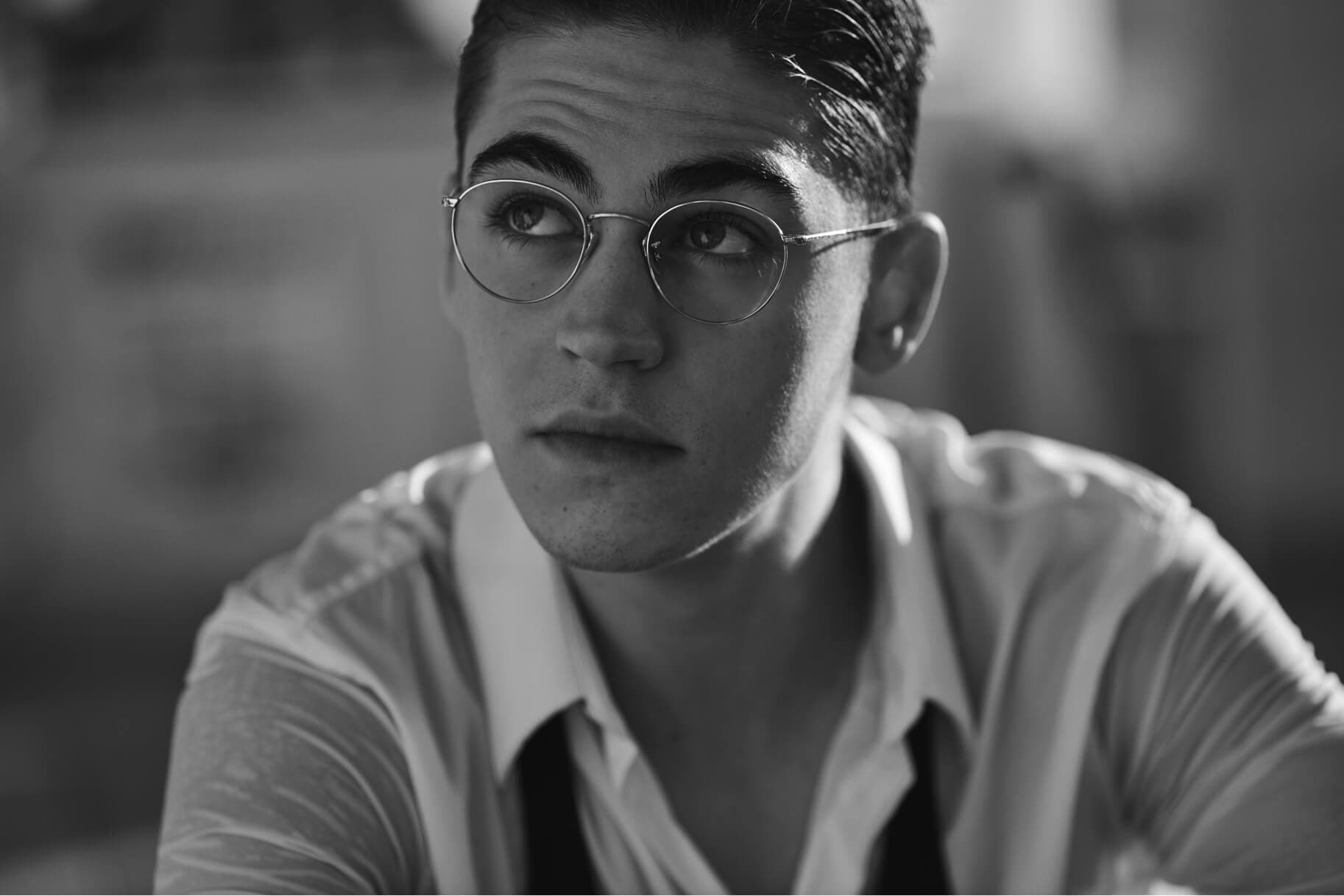 INT.TOWNCAR-MORNING
Kelsey is curled up against the door, her feet resting on the back of the passenger seat in front of her. With the script resting against her chest, she lets go of it with one hand and shakes her head, the beginnings of a laugh stifled by disbelief.
EXT. SUNSET TOWER HOTEL POOL DECK-EVENING
With the last bit of warmth from the summer sun blanketing the terrace, Kelsey leads the Young Man to some chairs by the edge of the pool. She pops her heels off and sets them aside. He's standing dangerously close to the edge of the water and in a moment of pure playfulness, she pushes him backwards into the pool. He doesn't fight it, almost as if he knew it was coming. Instead, he kicks one leg up straight, unfurls his arms to the side and creates a great big SPLASH. She squeals with delight as she jumps in after him, he ducks underwater to avoid the splash as she hits the water.
INT.TOWNCAR-MORNING
Kelsey holds the script with one arm, brushing her other hand over her lips as she shakes her head and stifles the laugh no more.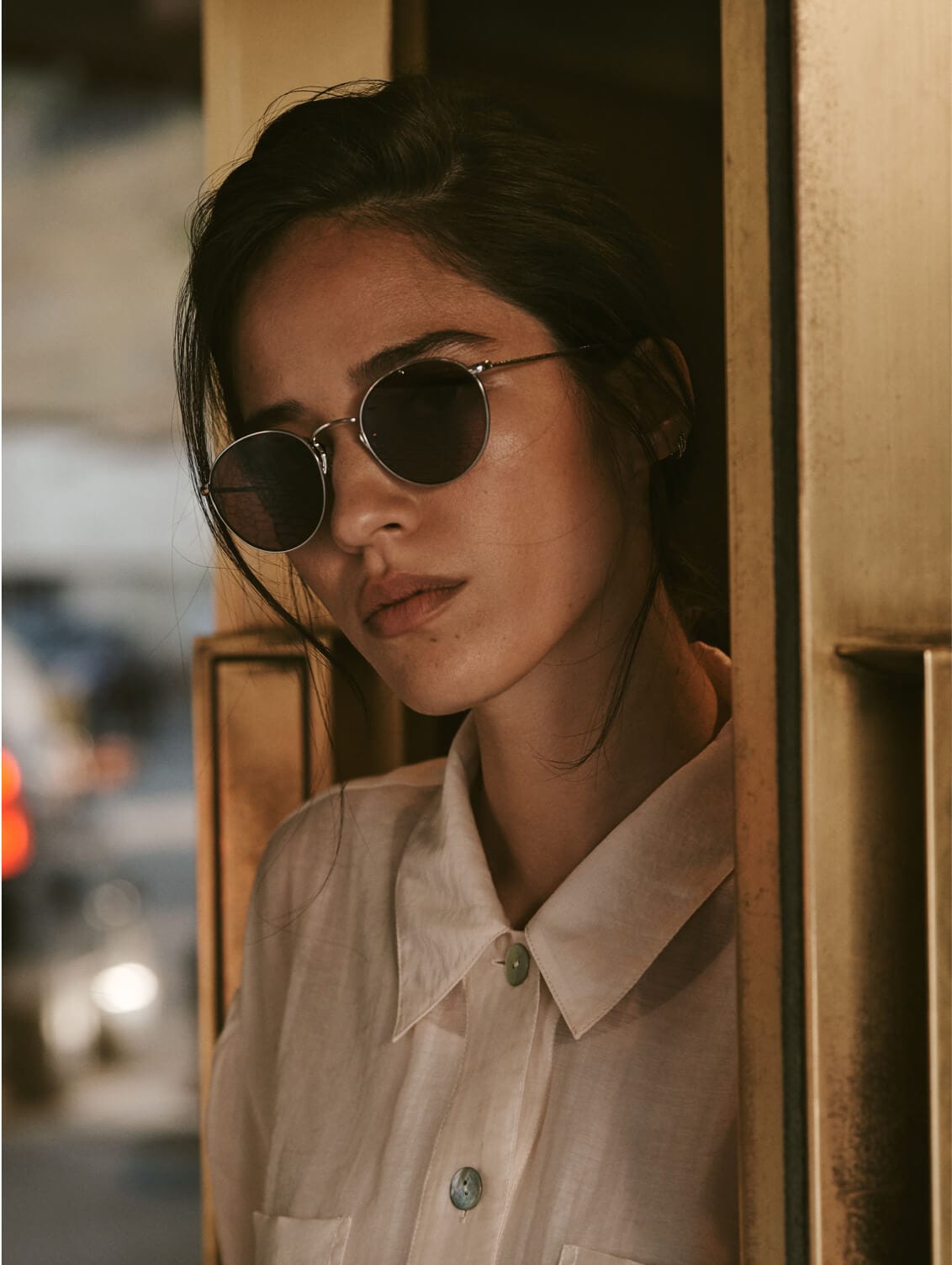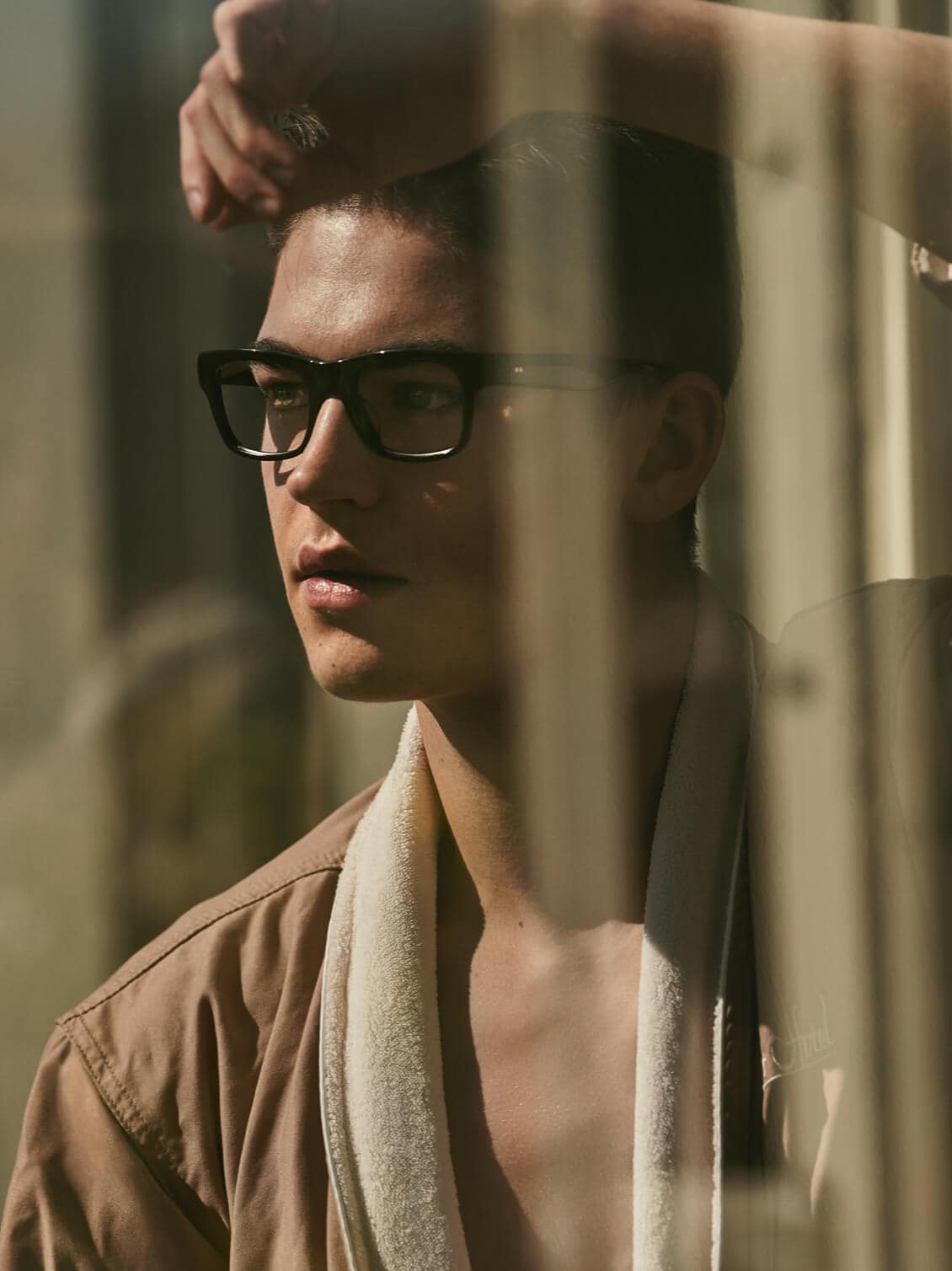 EXT.SUNSET TOWER HOTEL POOL DECK-EVENING
Her long purple dress weighs her down, but he holds her up and they swirl around in the shimmering water, all smiles and enamored with one another.
INT. SUNSET TOWER HOTEL RESIDENCE-MORNING
Kelsey wears an elegant golden silk pajama set, some of her long black hair hangs loosely over the front. She picks up a pair of large black sunglasses that could have come off the set of Breakfast At Tiffany's and slides them on before turning to head outside onto the terrace.
EXT. SUNSET TOWER HOTEL RESIDENCE-MORNING
In the reflection of the terrace doorway, we see Kelsey seated at a table across from the YOUNG MAN. He picks up the deck of cards they used to play games with while waiting around between takes and shuffles them nervously as she takes his first script. He wonders if Kelsey will notice that the main character is based off of her. He continues to shuffle the cards in anticipation.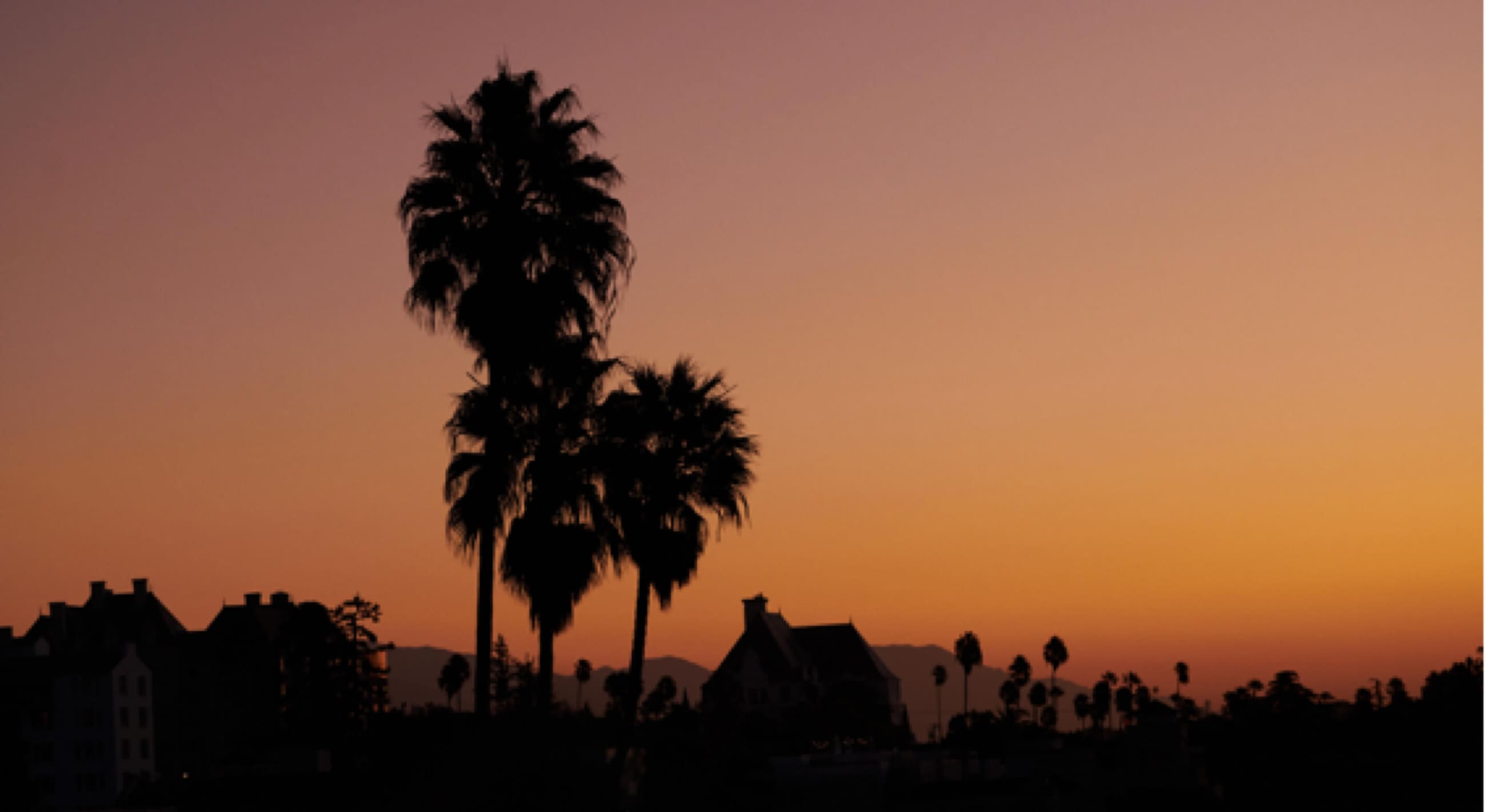 INT. SUNSET TOWER HOTEL RESIDENCE-MORNING
Now wearing a light sweater and linen shorts, Kelsey takes the script and strides towards the door of the hotel room. The Young Man will have to wait for her to call when she finishes reading, and this time, he's sure she'll call.
INT.TOWNCAR-MORNING
Staring down at the pages through her round metal-rimmed sunglasses with dark amber lenses, Kelsey continues to read the script.
MALE DRIVER
V/O
How was your trip?
Kelsey looks up from the script, takes a moment.
KELSEY ASBILLE
Oh, it was...really wonderful.
Nodding as if to confirm to herself that the trip was, in fact, wonderful, Kelsey looks back down and continues reading.
TITLE CARD: "NEVER A TREND, ALWAYS IN STYLE" white text over black background.
KELSEY ASBILLE
V/O
Never a trend, always in style
Photos & Video: Blair Getz Mezibov