Craftsmanship
Exquisite Vision: Proprietary Sun Prescription Lenses
9 Min Reading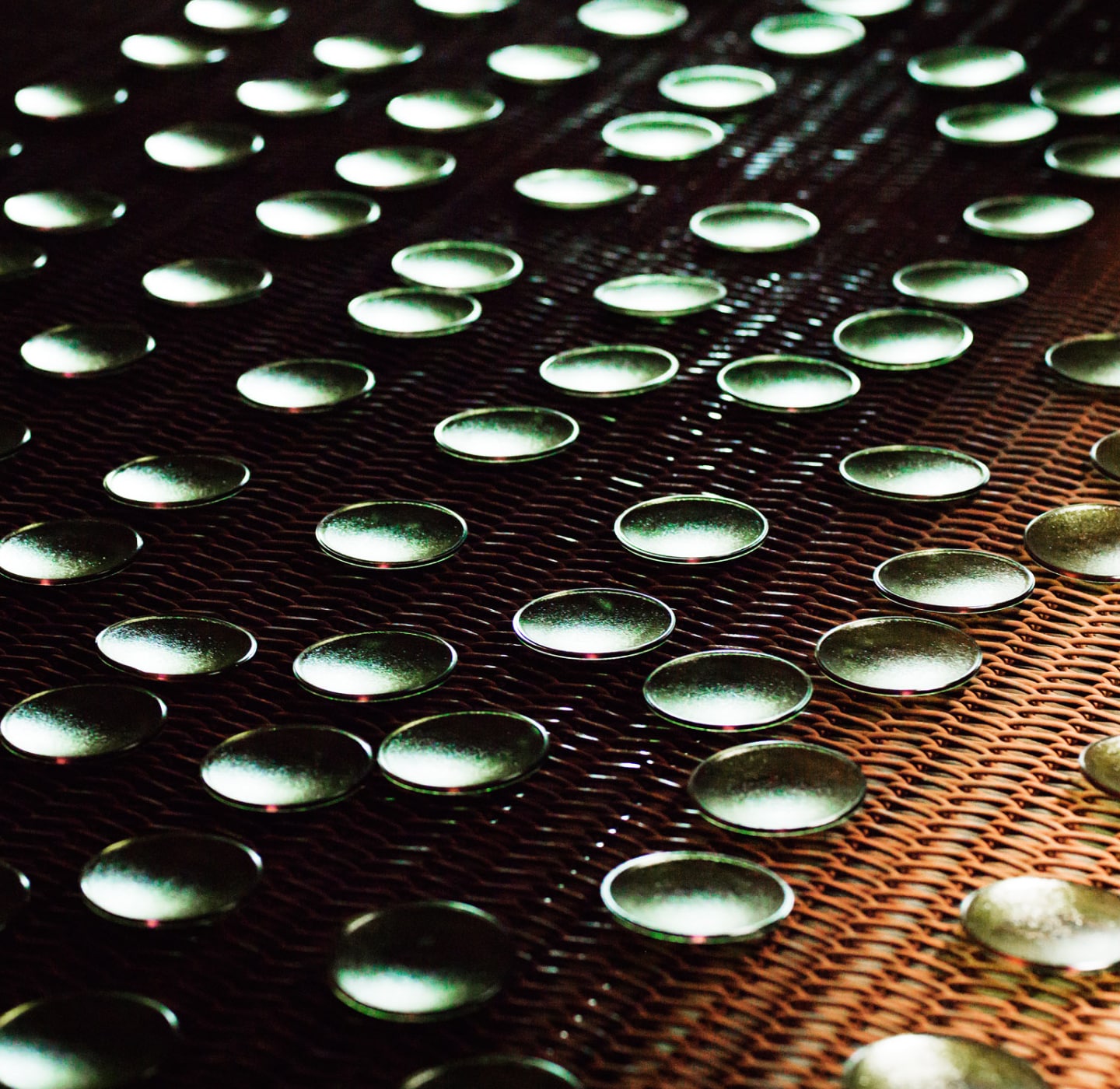 Introducing the Oliver Peoples Proprietary Sun Prescription lenses. The premium optical lens is now available as a Sun. Precious, durable, and with enhanced visual clarity, including 100% UV protection, the lenses are multi-functioning yet highly luxurious.
Since launching in 1987, Oliver Peoples has always been defined by meticulous attention to quality and detail. The new Proprietary Sun prescription lens brings this mindset and an elevated sense of technology together. With the use of the Proprietary Sun prescription glass, viewers are provided with the highest level of technology aligned with exceptional craftsmanship.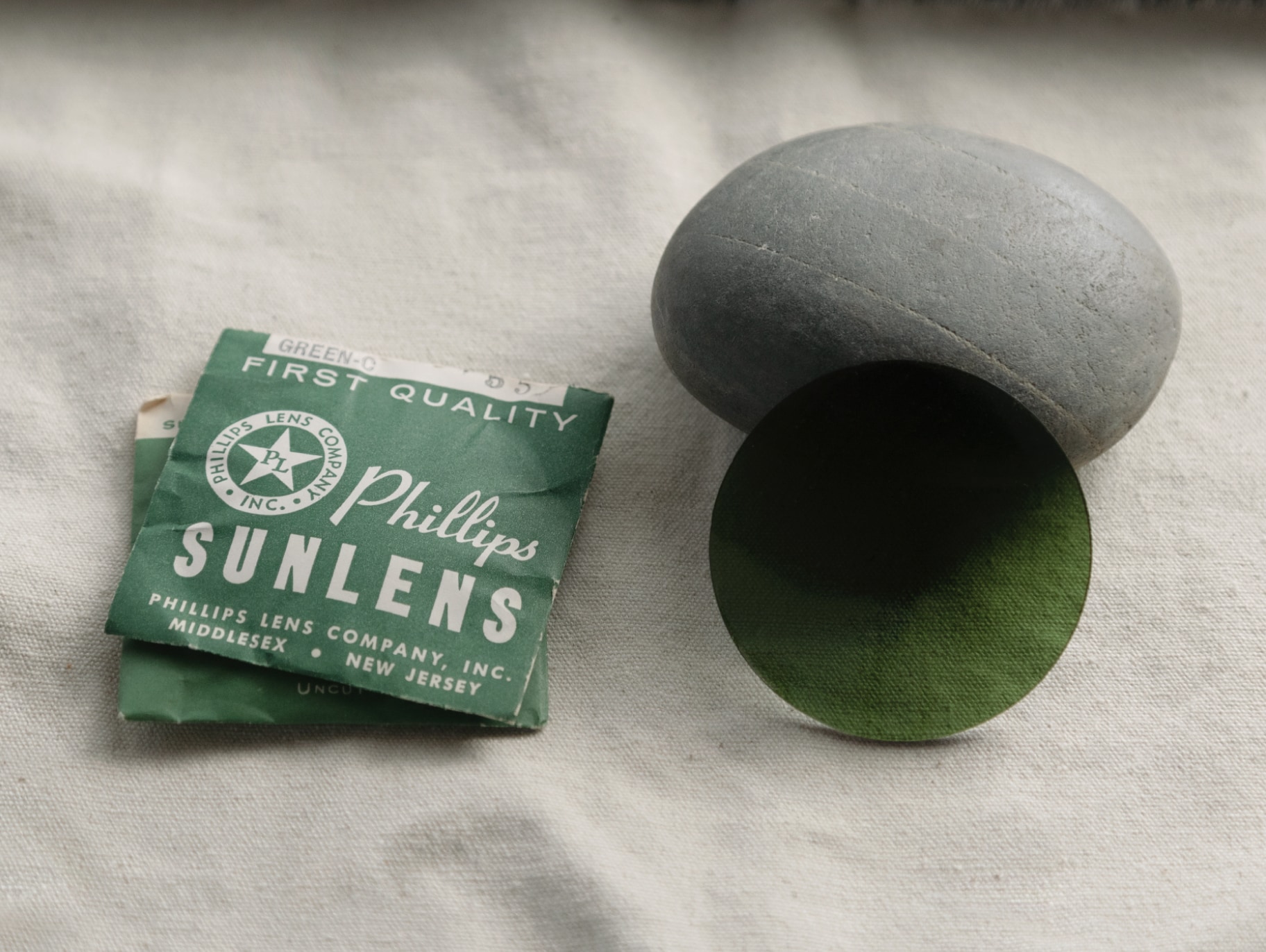 The iconic custom colorways of Oliver Peoples lenses, oftentimes inspired by vintage glass lenses, are still achievable with the proprietary sun Rx lenses.
The lenses are made in partnership with Barberini®, the renowned lens producer, to create a combination of carefully selected lens material with the most innovative high-performance technology aligning with the overall Oliver Peoples' aesthetic of timeless, yet advanced design.
The most innovative technology for the best vision possible.
* Includes 2 years warranty.
The most innovative technology for the best vision possible.
* Includes 2 years warranty.
Oil and water repellent coating for easier cleaning lenses.
Multi-layered anti reflective coating for greater protection.
Breath logo assures authenticity.
Ultra violet repellent coating.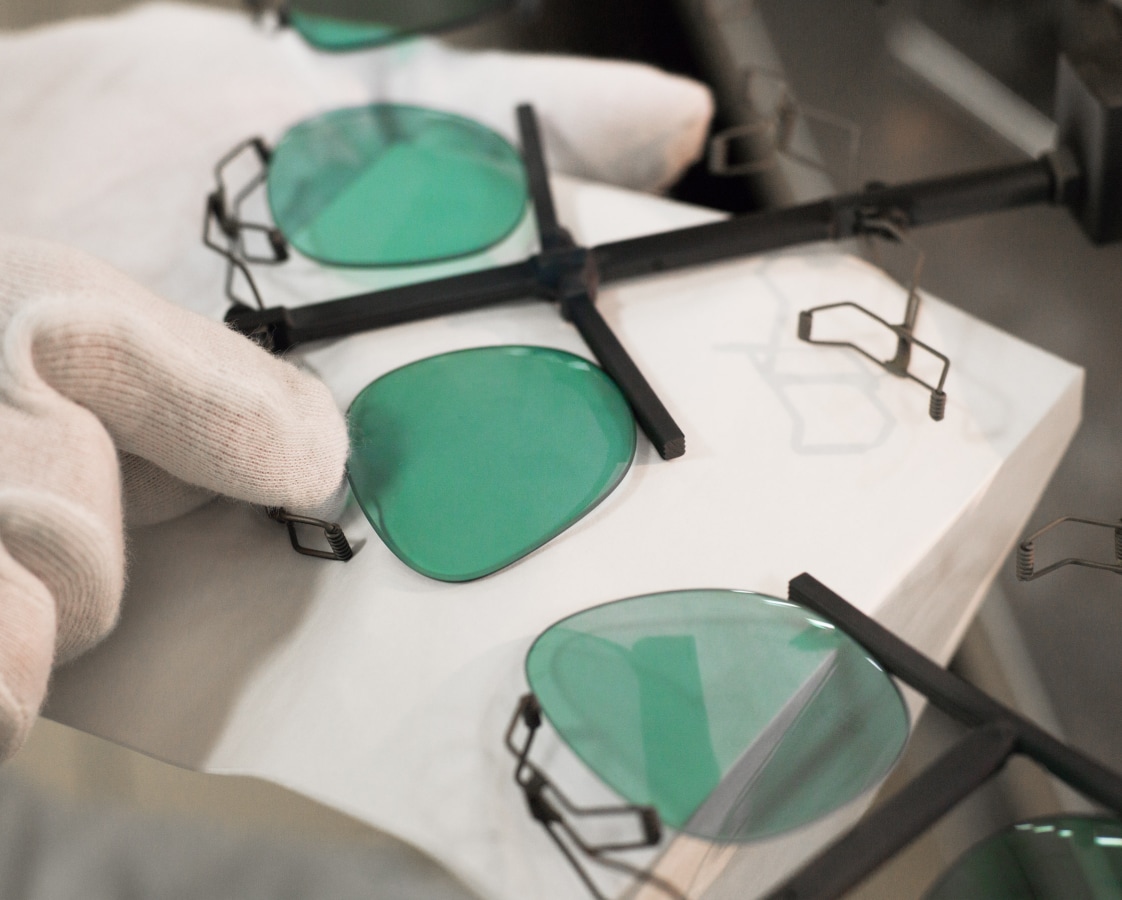 Every unique lens is crafted and cut to perfection.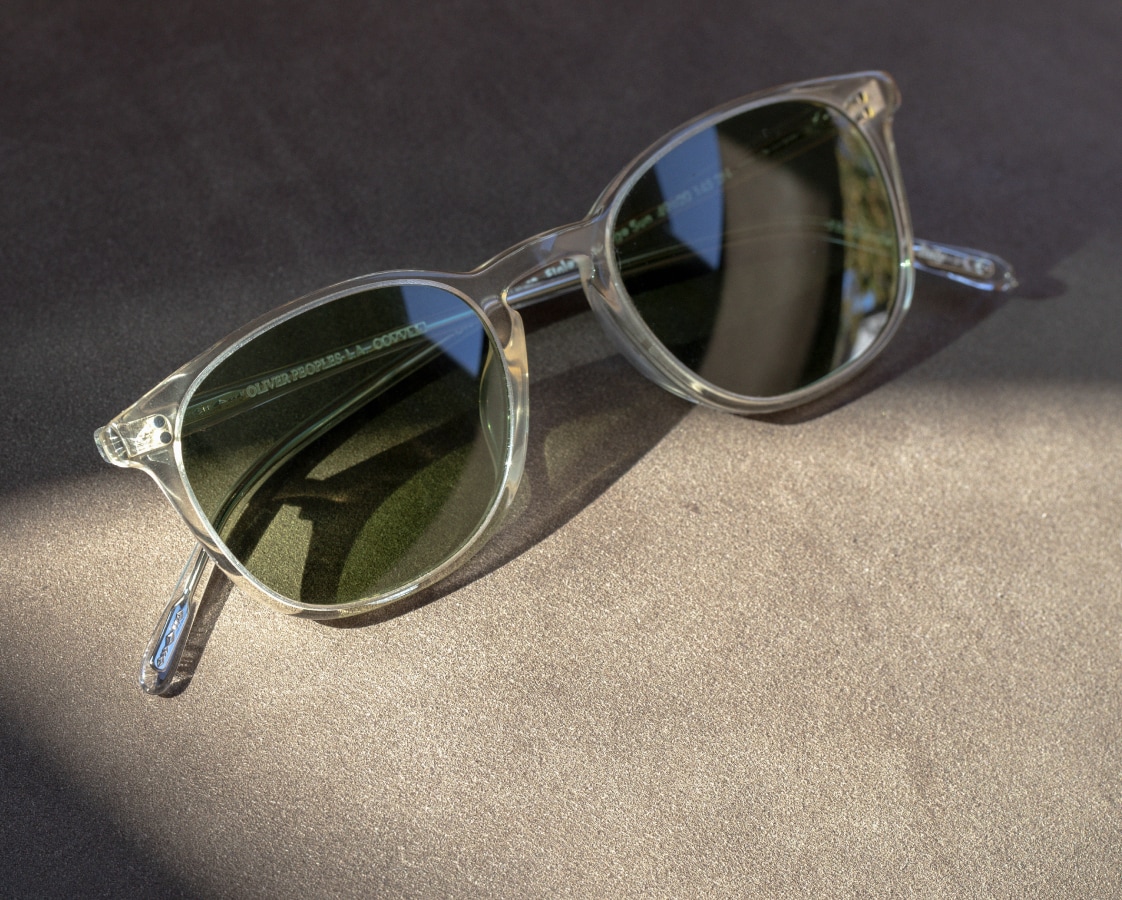 With 100% UV protection and the same custom OP colorways, like those seen on Finley Vintage Sun, the lenses offer exceptional function and aesthetics.
Colorless/light tint
Very limited reduction of sunglare
Light tint
Limited protection against sunglare
Medium tint
Good protection against sunglare
Dark tint
High protection against sunglare
Very dark tint
Very high protection against sunglare e.g. at sea, over snowfields, on high mountains, or in desert
The proprietary sun glass lenses themselves are just as detailed as every element of an Oliver Peoples frame. Produced at the famed, Barberini® factory in Silvi, Italy, each lens is a beautiful combination of exceptional manufacturing with handcrafted processes. With its enhanced sense of purity and transparency, glass offers unparalleled visual clarity that can be customized and tailored to each unique wearer with the proprietary offering. Clearly an ideal pairing to an already expertly crafted Oliver Peoples frame.
Follow these steps to see the difference.
Follow these steps to see the difference.
01.
Select your sunglasses frame
02.
Choose your prescription sun lens
05.
E-mail your prescription within 5 days
05.
Receive your new sunglasses with prescription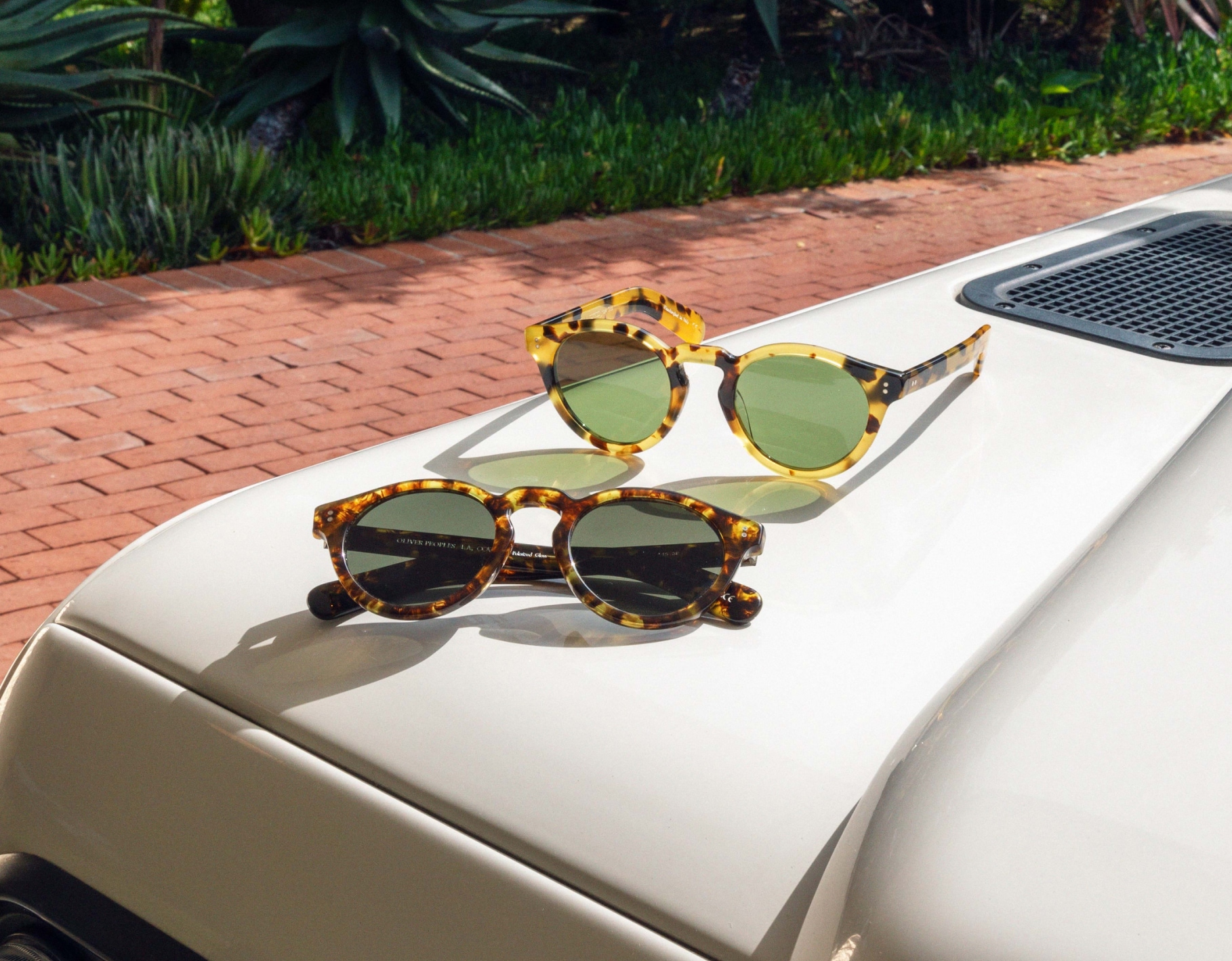 Made in partnership with Barberini, the lenses are carefully selected to ensure outstanding vision.