Craftsmanship | Campaigns | Collaborations

15 Min Reading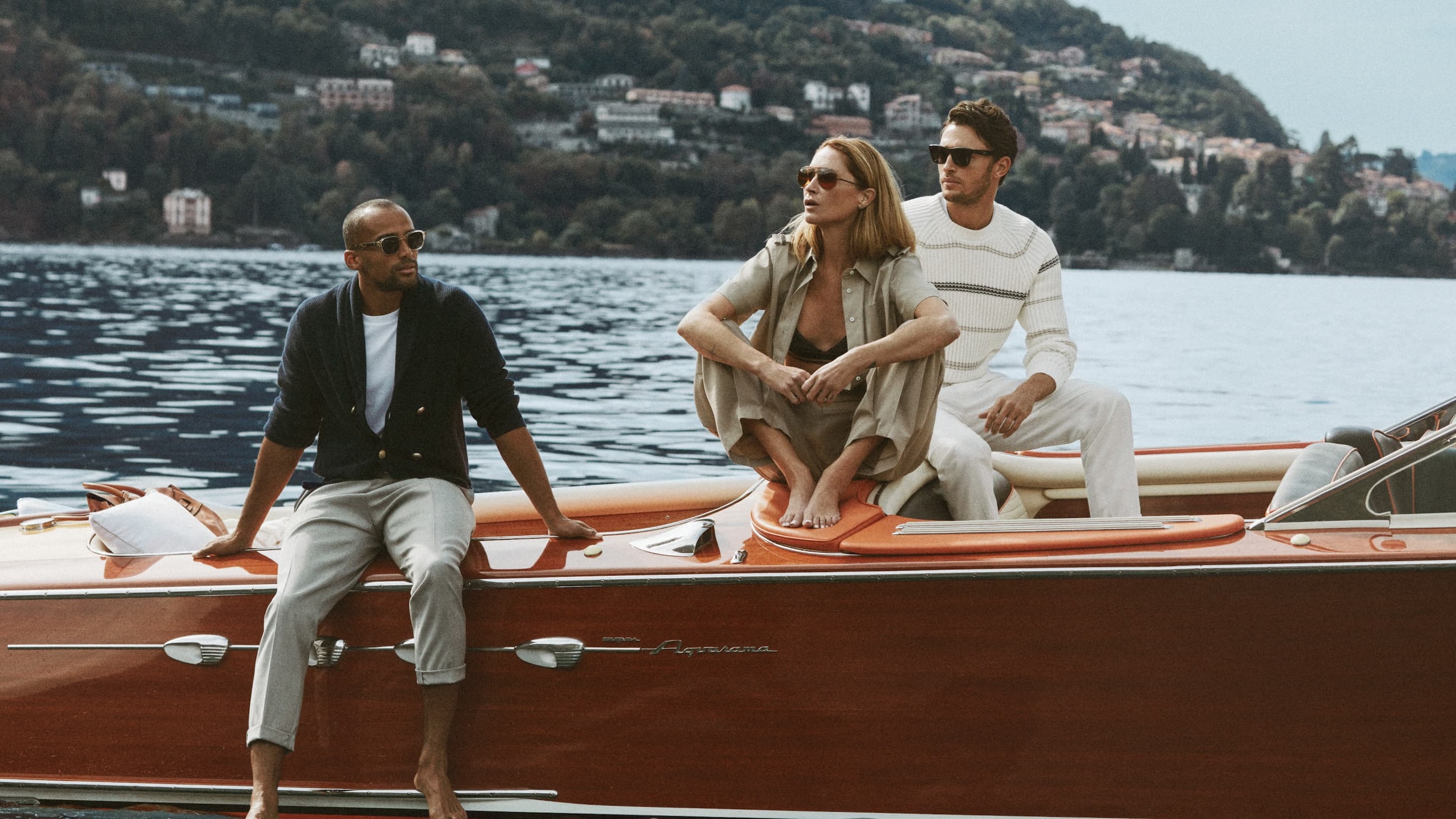 Play Video
Loading
Pause Video
A season in Italy: Oliver Peoples Brunello Cucinelli Fall Winter 2022
An elegant enclave defined by dreamy days and a dramatic backdrop, the dazzling setting of Lake Como includes motorbikes navigating mountainous roads between historic villas, and wooden yachts gliding across cool waters.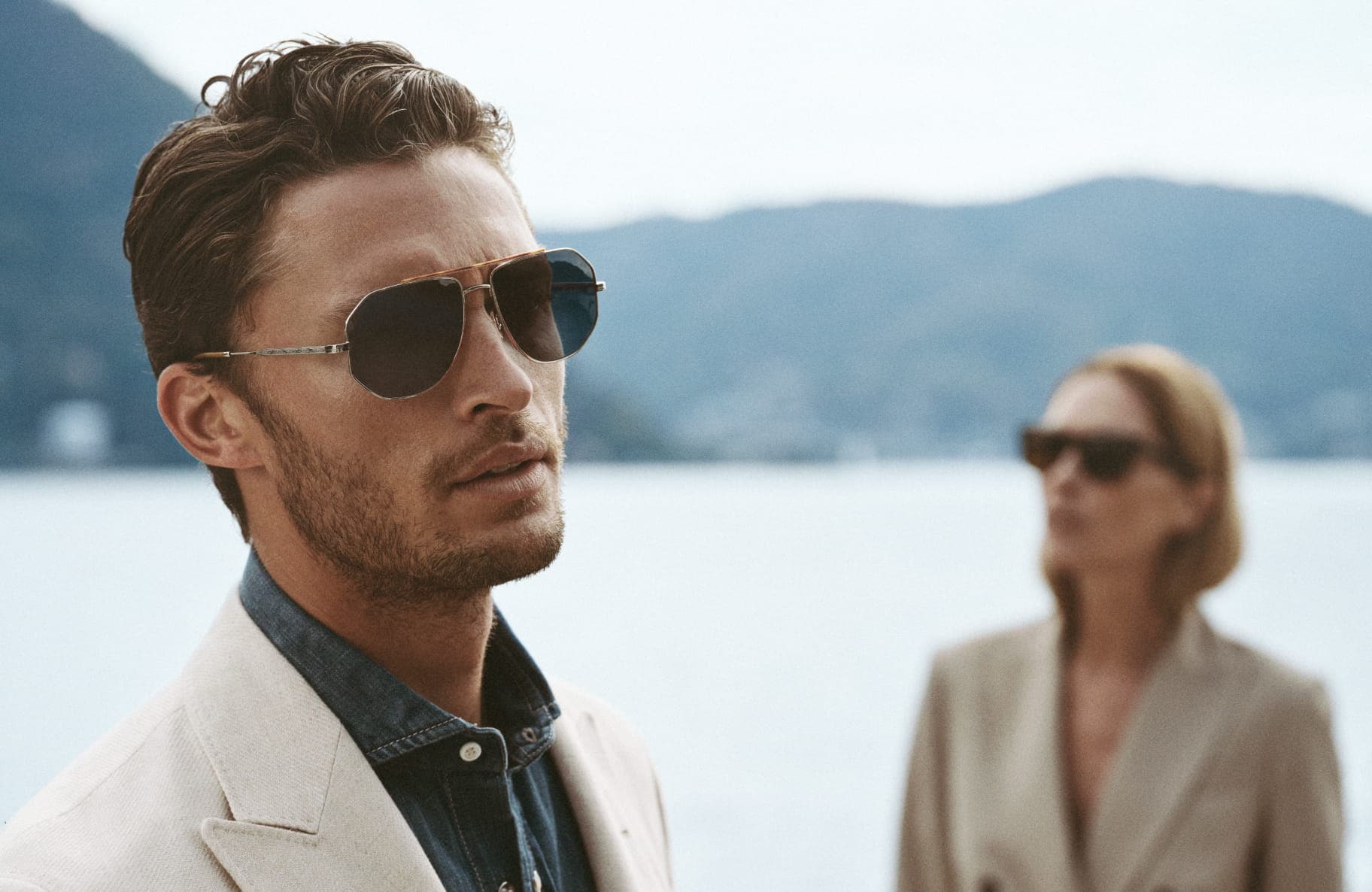 An oversized, double bridge sunglass, Moraldo, uniquely features a top bar with leather or acetate detail.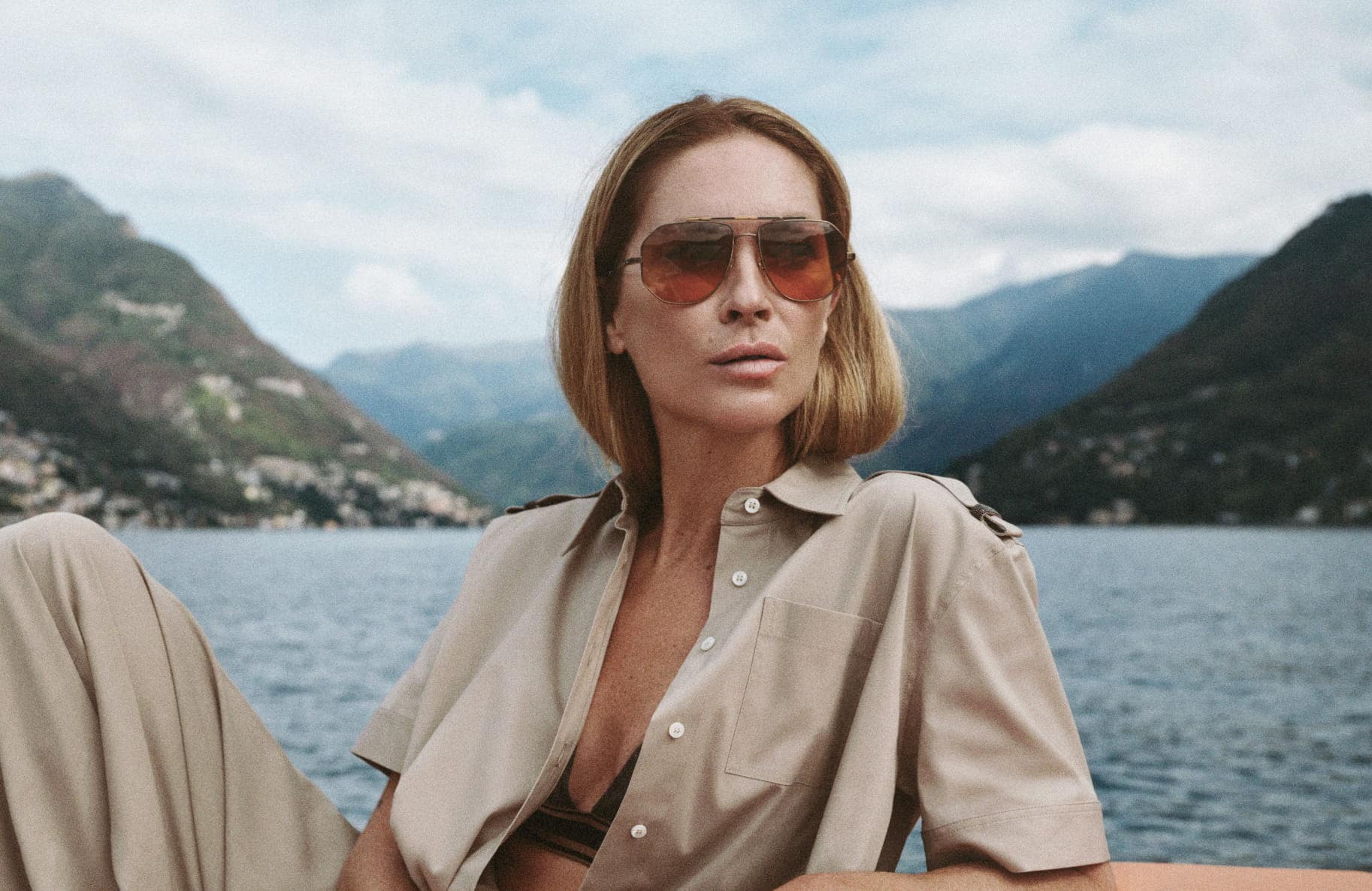 It's an apt setting to introduce Oliver Peoples' milestone third collection with the prestigious Italian maison, Brunello Cucinelli, in a campaign that unites a group of longtime friends who reflect on their past and forge new memories. The photographic series and accompanying video reinforce the values that continue to unite both brands: modern design and meticulous attention to detail, moored by a legacy of craftsmanship.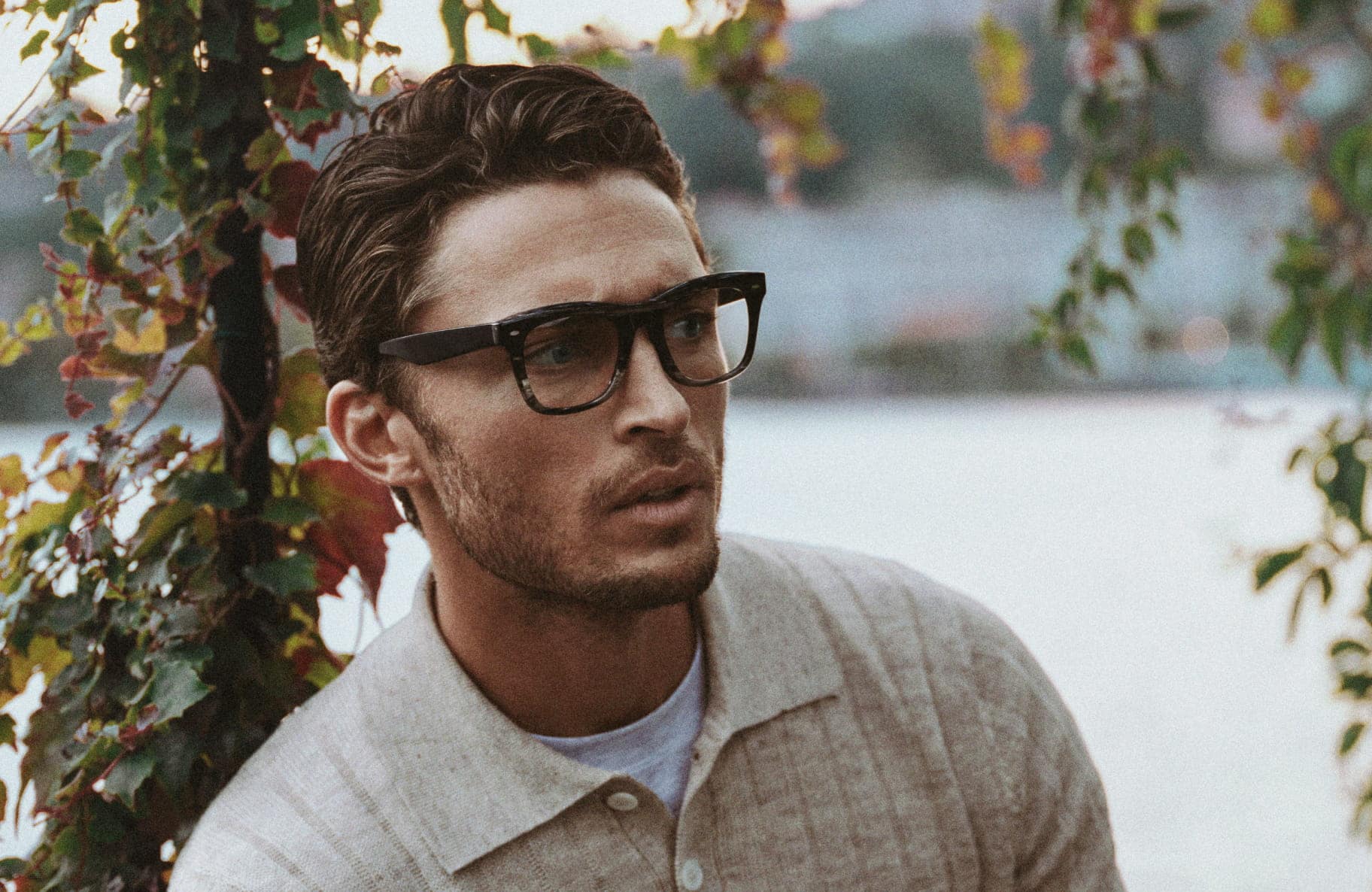 The same shape as the namesake frame, Mr. Brunello, is available in genuine horn with blue light lens detail.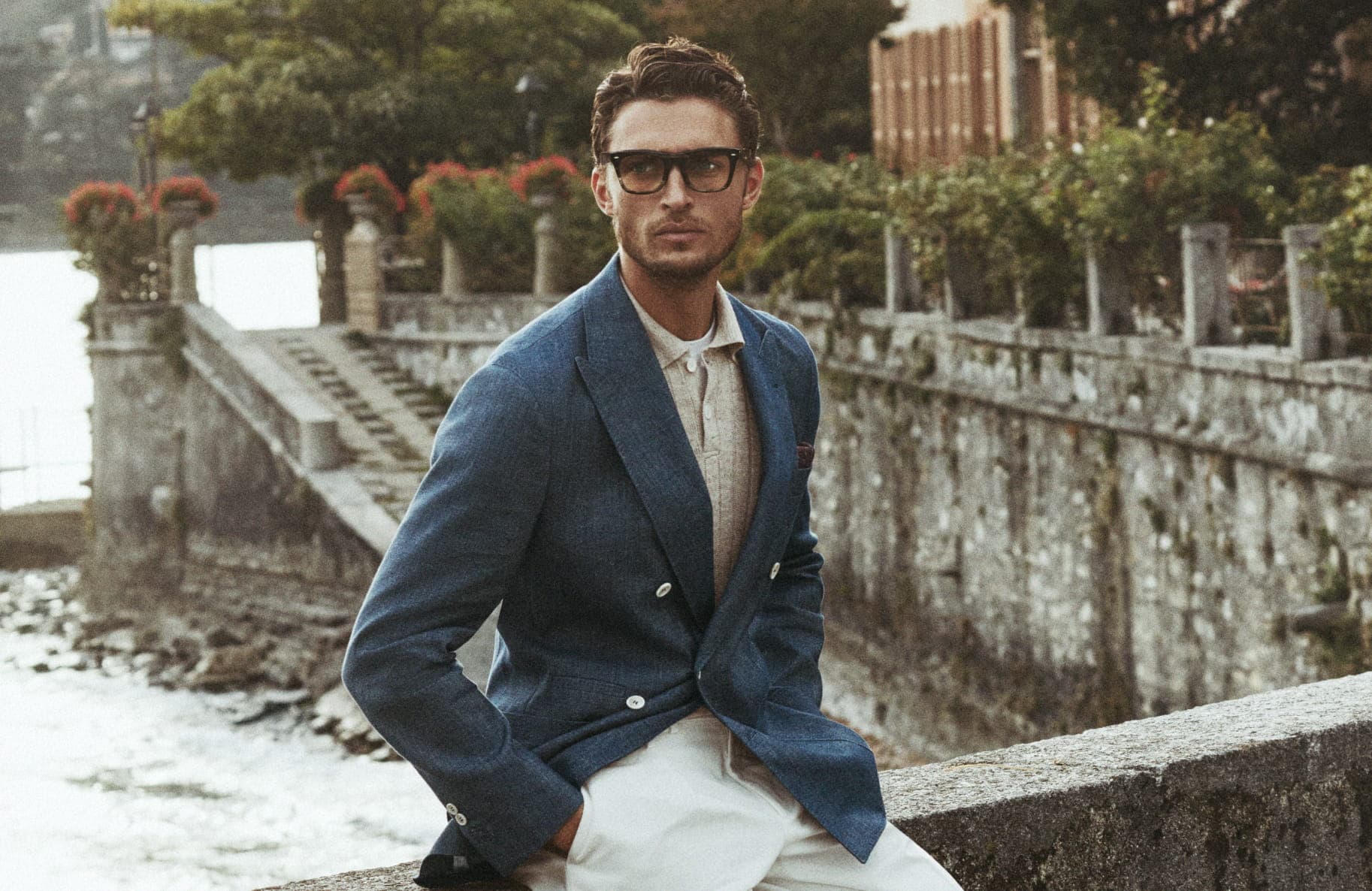 Both previous collections debuted in campaigns set amidst Oliver Peoples' Southern California surroundings, though each wove in references to Italy. As location is also of immense importance to the Brunello Cucinelli brand, which draws inspiration from the Italian village of Solomeo, the campaign for the sophisticated Fall/Winter 2022 styles depicts a narrative that blurs the line between past and present on the timelessness of Lake Como.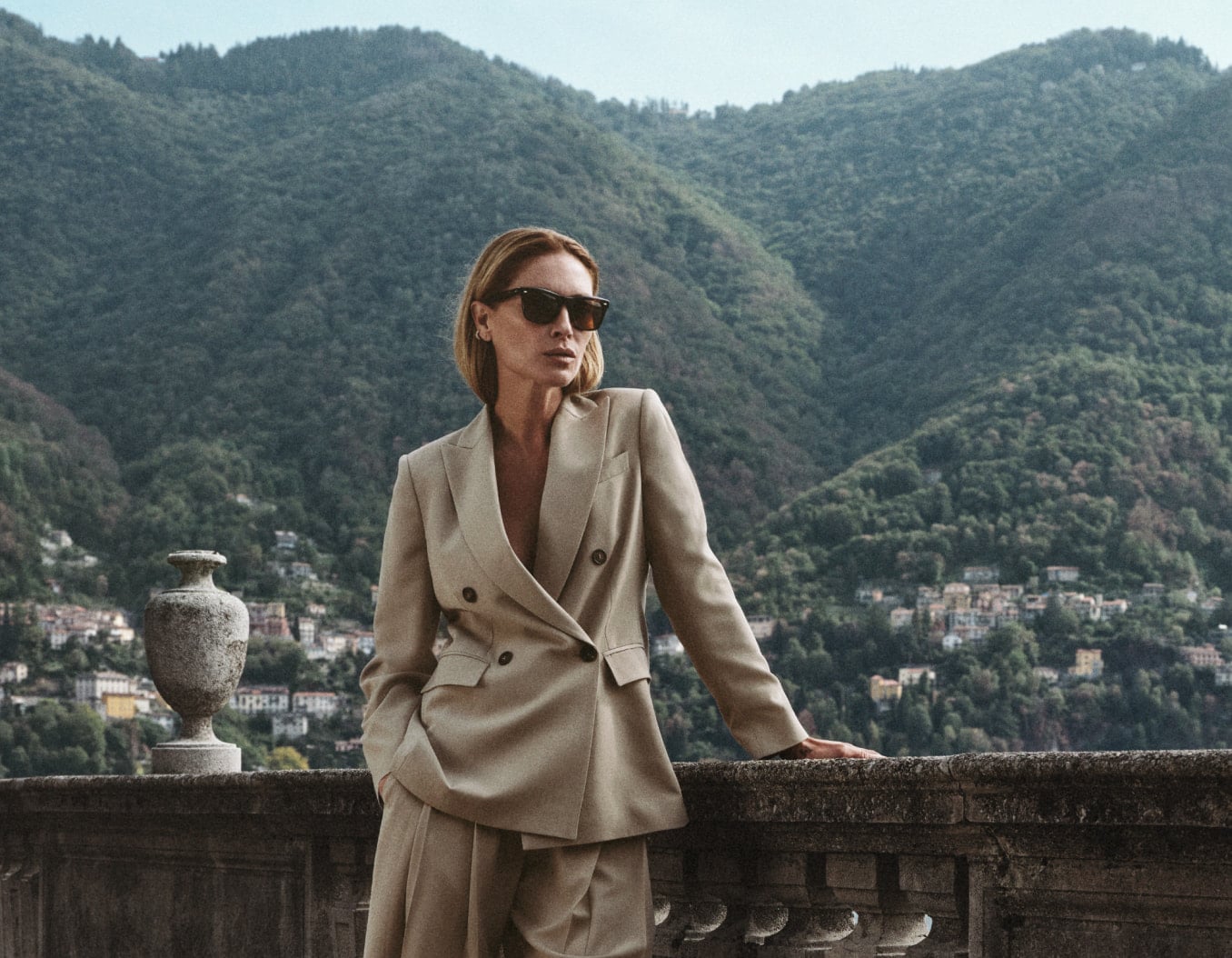 A frame made for an icon, Mr. Brunello, is featured in classic Oliver Peoples acetate, 362.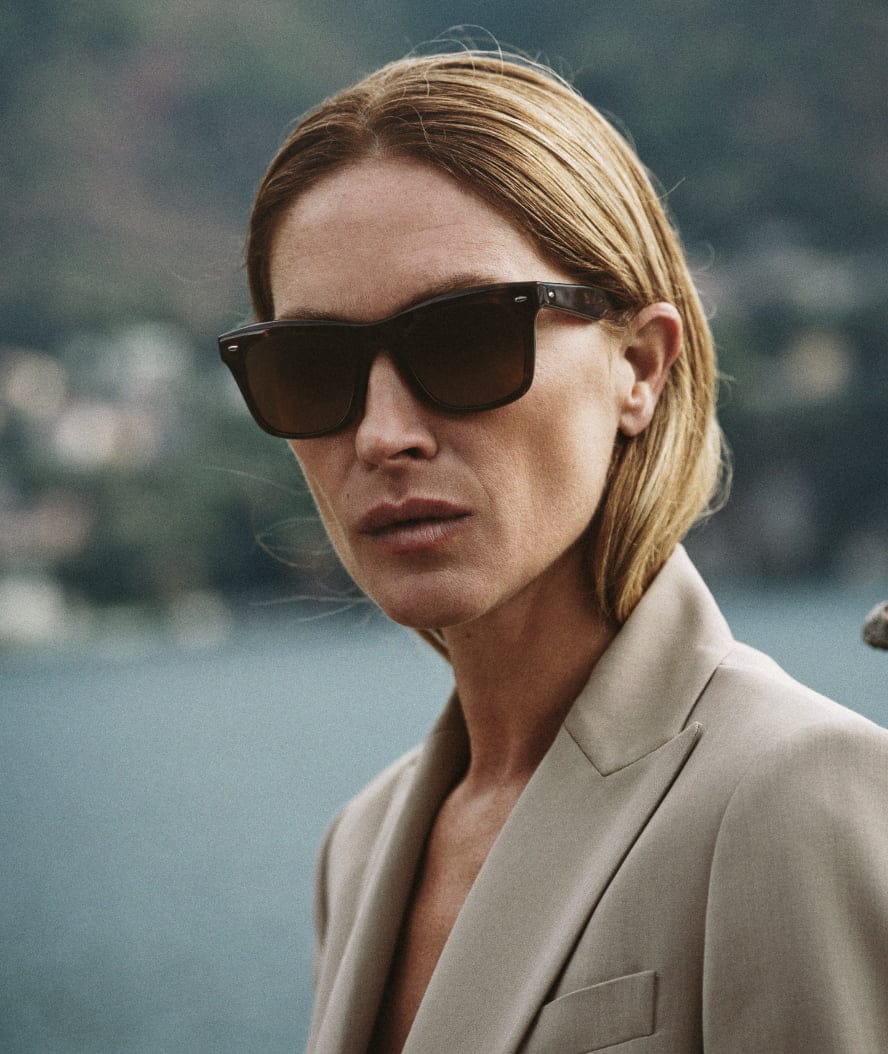 Lensed by the renowned photographer, Dennis Leupold, it joins acclaimed international water-skier Kim Helen Niederbäumer with American fashion model and actor Erin Wasson, along with models Harvey Newton Hayden and Remy Clerima.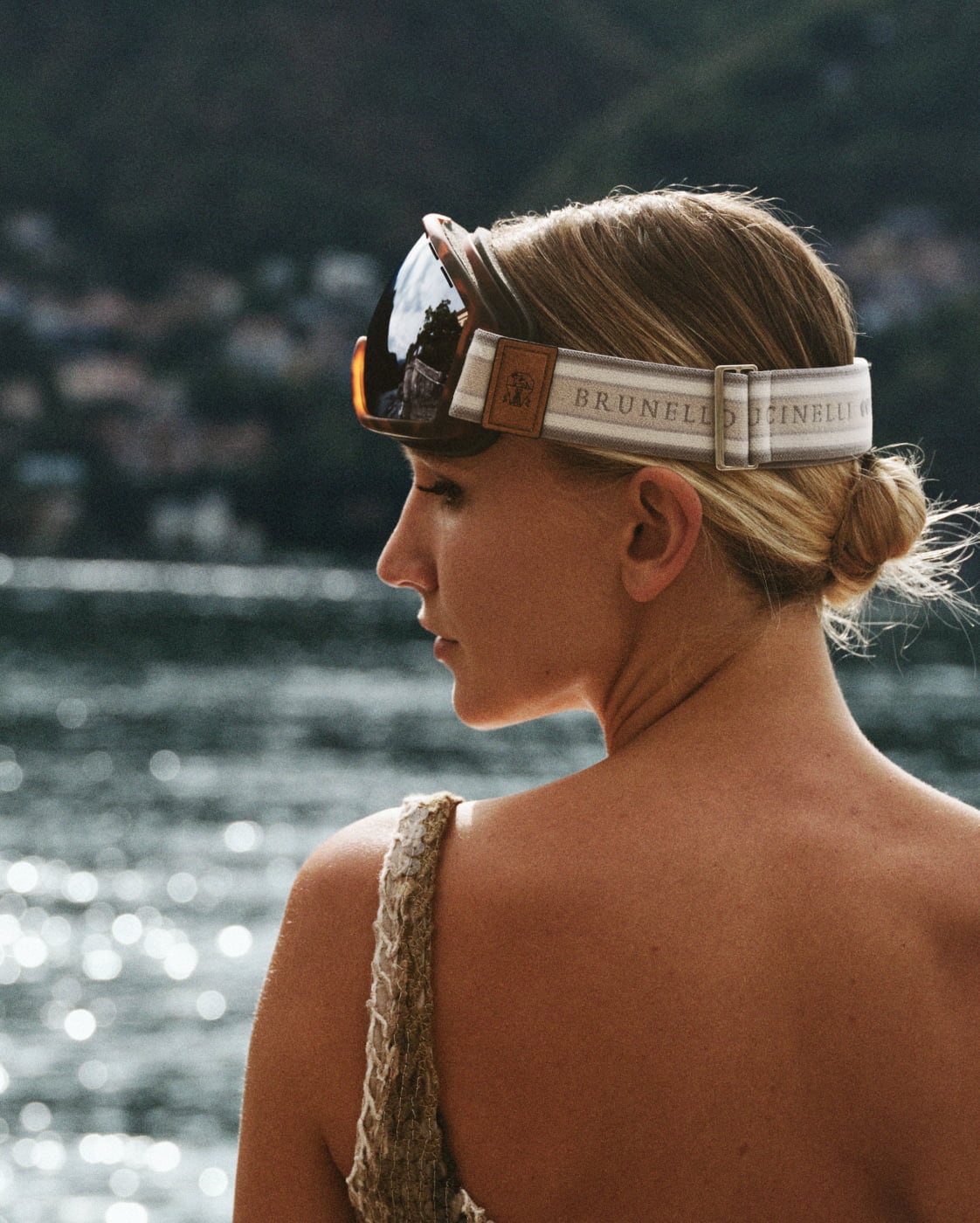 Whether a day on the slopes or lakeside, the exclusive Oliver Peoples Brunello Cucinelli goggle hits the mark.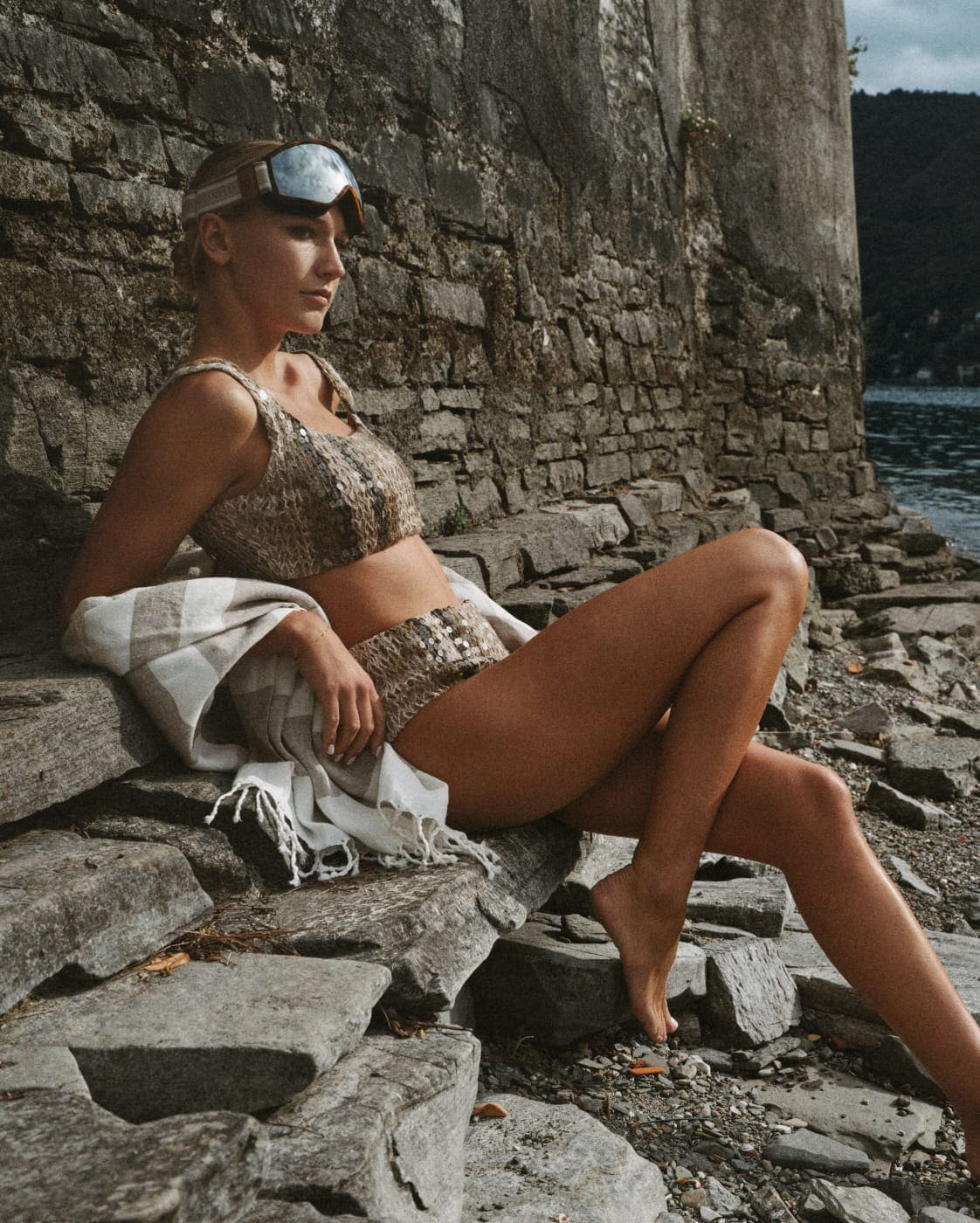 For our cast of characters, it's a story of continued friendship and gathering to partake in things they've always enjoyed together—conversation and aperitivos, a game of chess, bobbing calmly in a boat. It's also an Italian story with a Californian spirit and the convergence of two connected cultures—much like the collection which introduces Lilletto, Deadani, Moraldo, Griffo, and Mr. Brunello. Further, with a playfulness often found in Oliver Peoples campaigns, it's on the waters of Lake Como—rather than mountain slopes—that the collaboration exclusive OP Aspen ski goggles make their debut.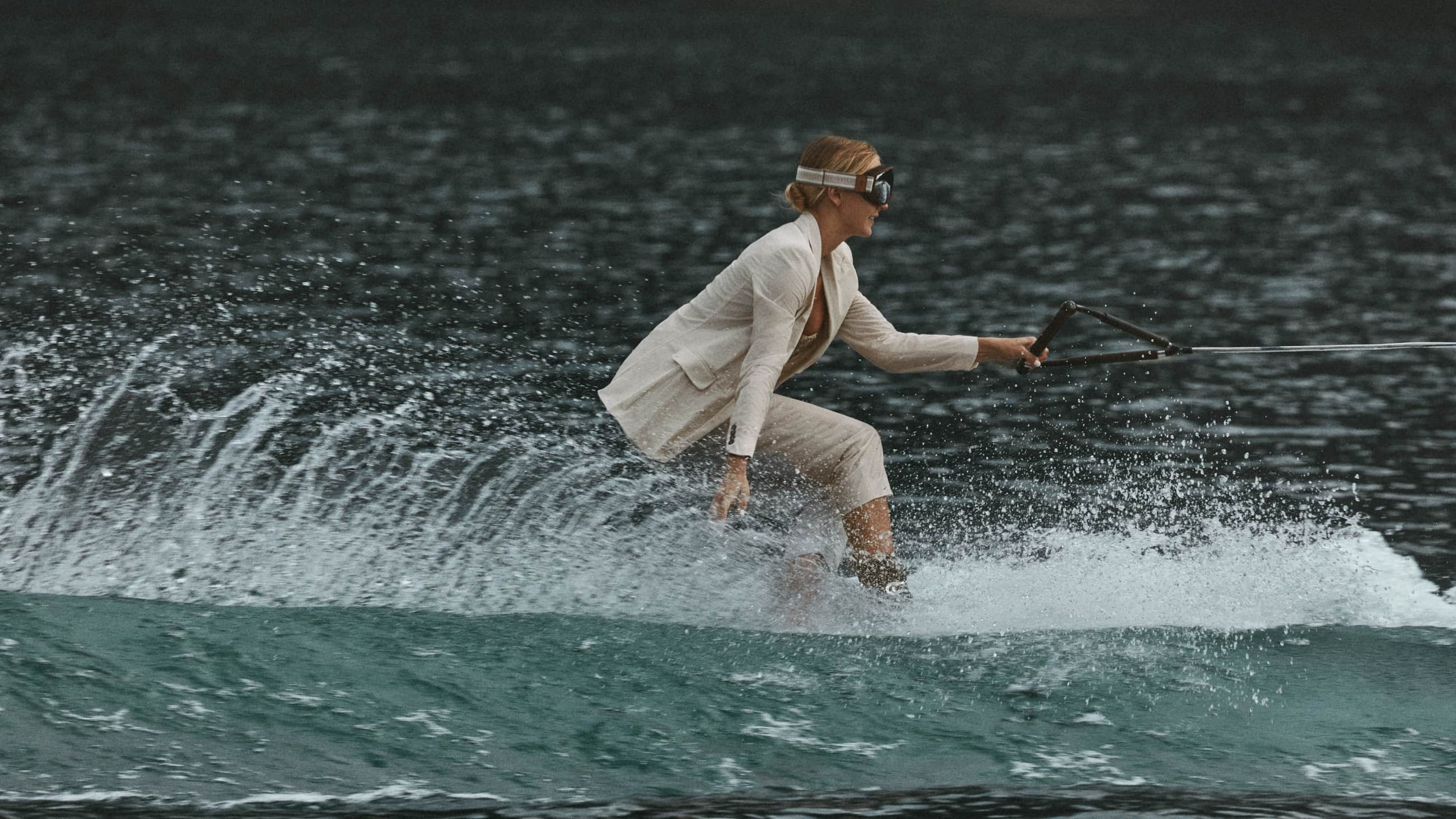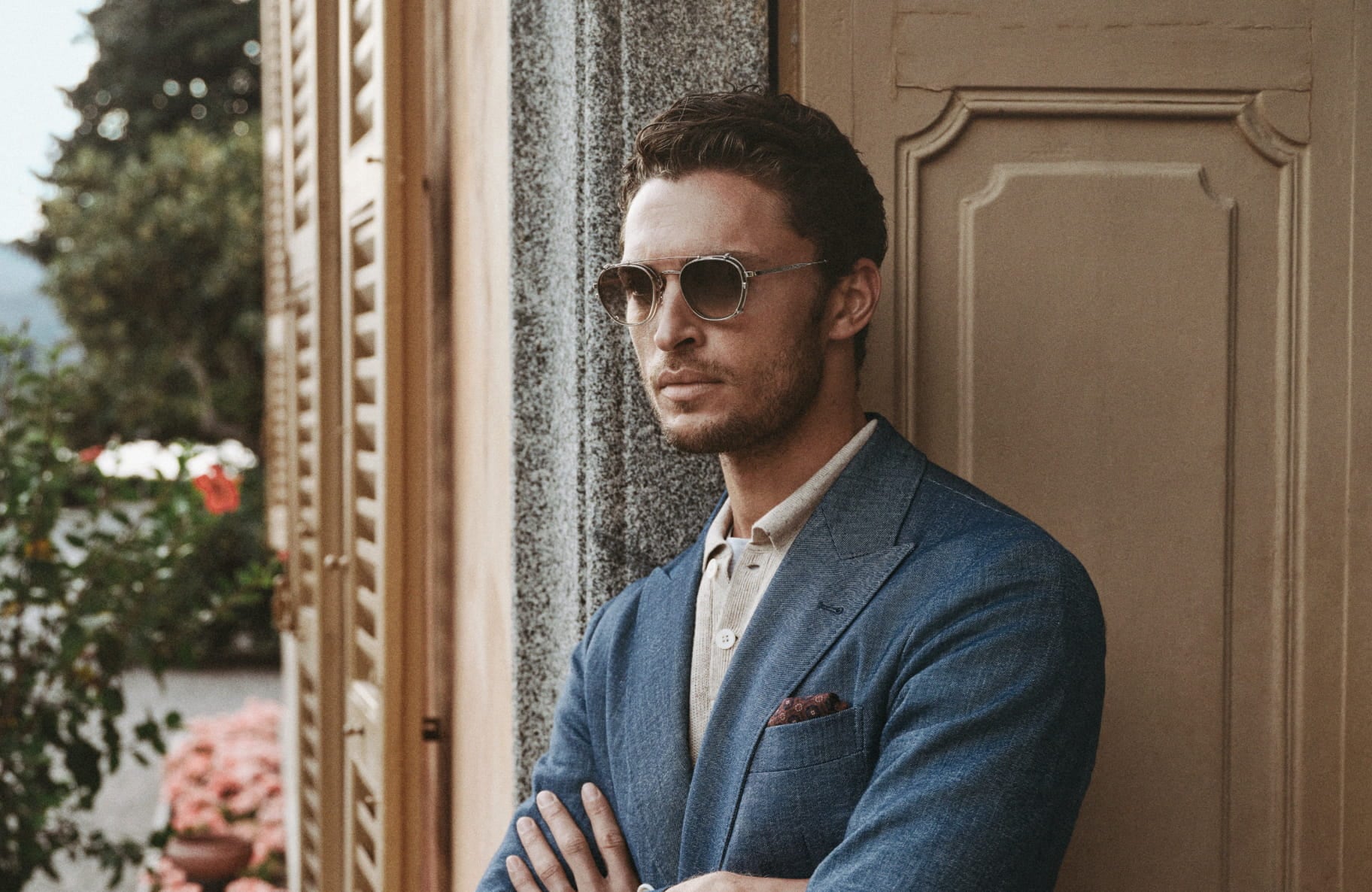 Made in Japan, Liletto is a titanium style featuring blue light filter lenses and a removable clip detail.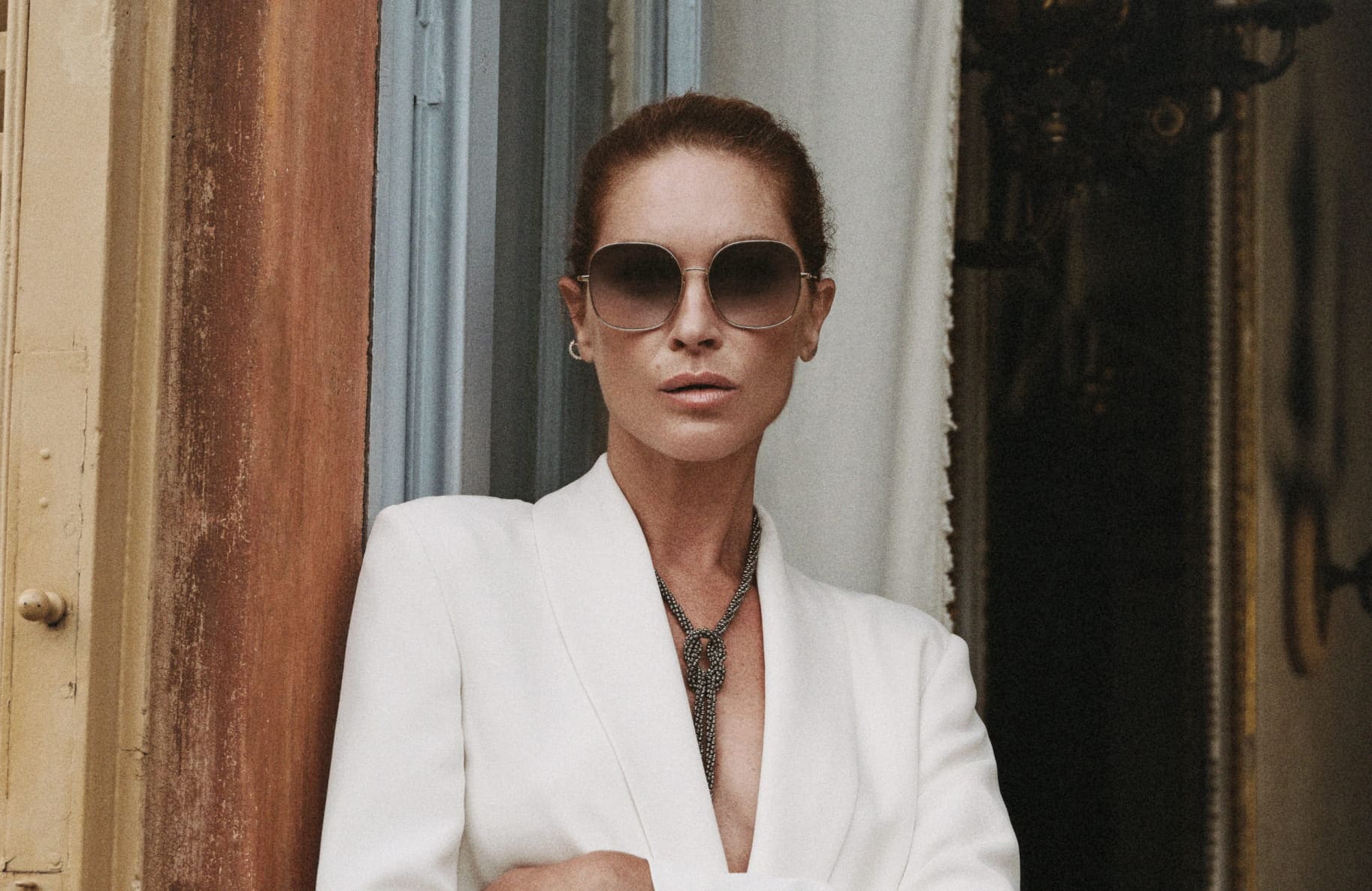 Ultra-feminine, Deadani is a lightweight, oversized titanium sunglass made in Japan.
In muted tones that contrast the vibrant lake, the water skier awaits movement. Ancient stone details contrast her modern look, along with the OP Aspen goggles she's sporting. As she sets into motion, the goggles transform from a bold accessory into functional eyewear, even if the location defies expectation with more than a touch of humor.
When the boat isn't slicing through the surface, it gently floats atop the wake with friends dressed for the changing season. Two men recline in cozy cashmere sweaters, telling stories of what's happened since they last saw each other. One, wears the geometric Griffo with a Buff Vintage DTB frame and Indigo Photochromic lens. Another dons the handsome Mr. Brunello in a rich charcoal colorway. They're joined by a woman dressed in the uniquely rounded Lilletto frames.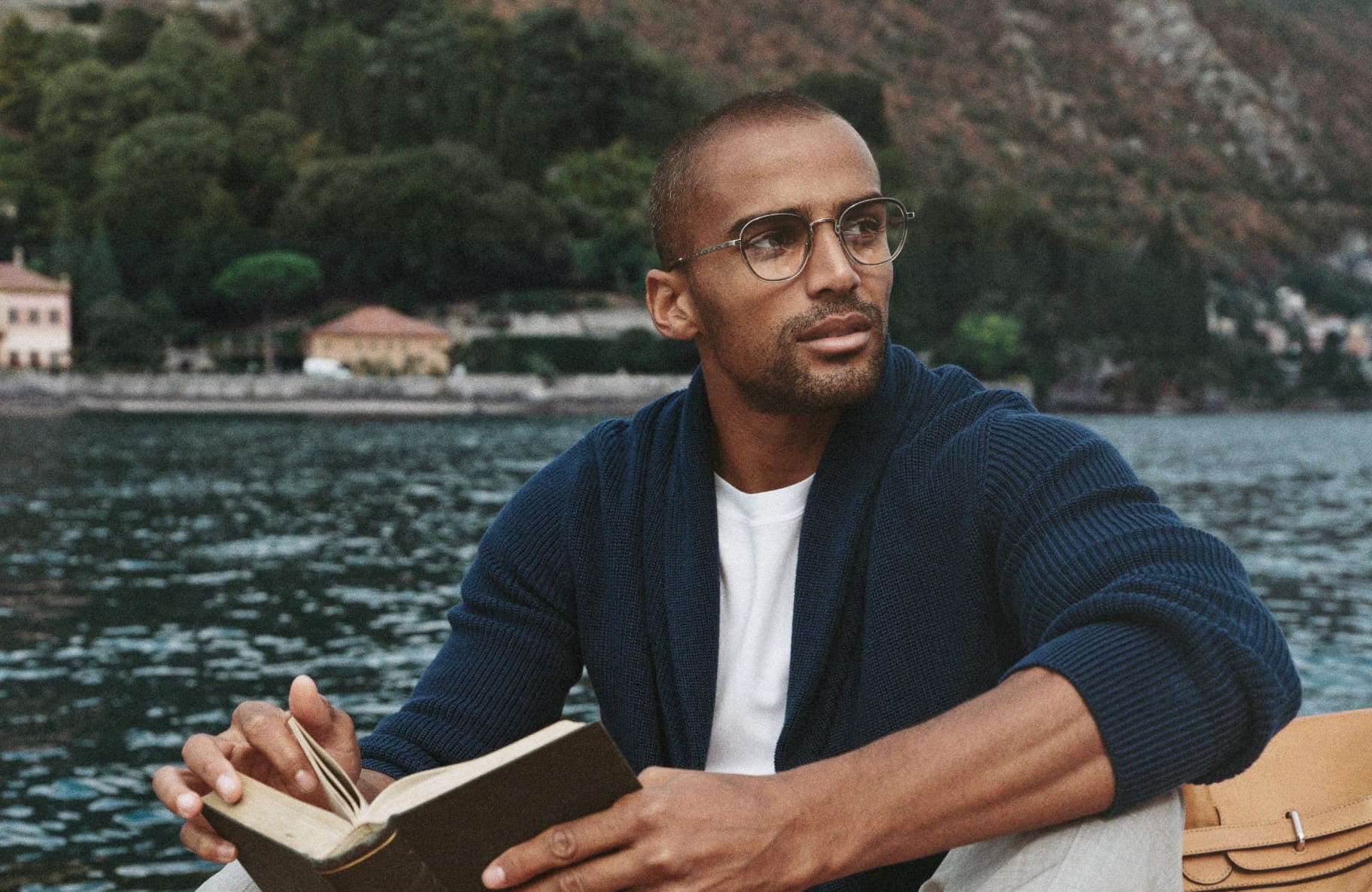 Offered in antique gold and silver metals, Lilletto-R is a subtle, soft design with odes to elements of nature.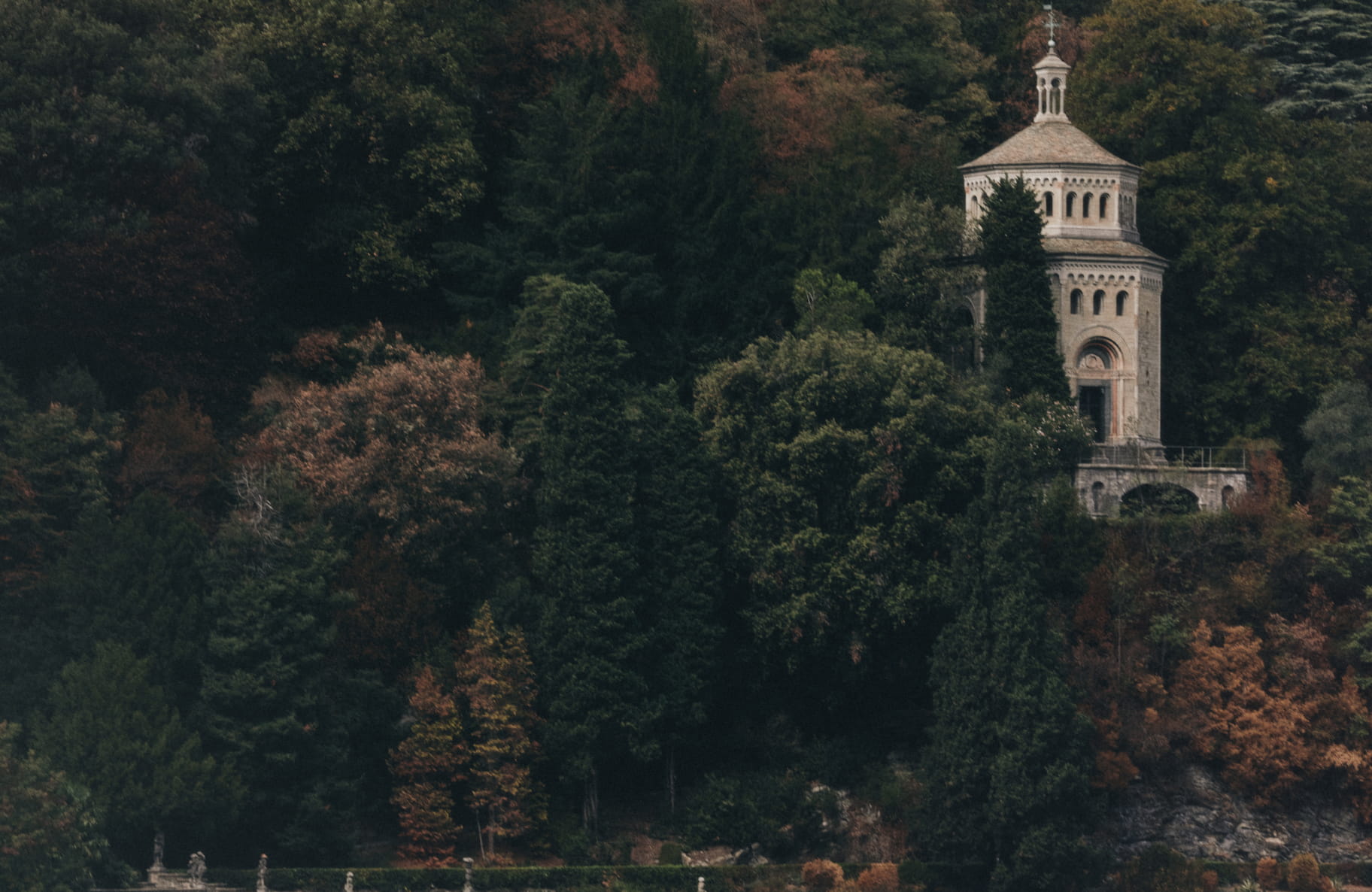 When not on the water, the villa is the center of their universe, complete with mystical corners and unforeseen attributes. It will be a site for nostalgia in the future. There are pensive moments by the flora, and eye-catching design attributes that warrant a second glance. A game of chess goes well into the night.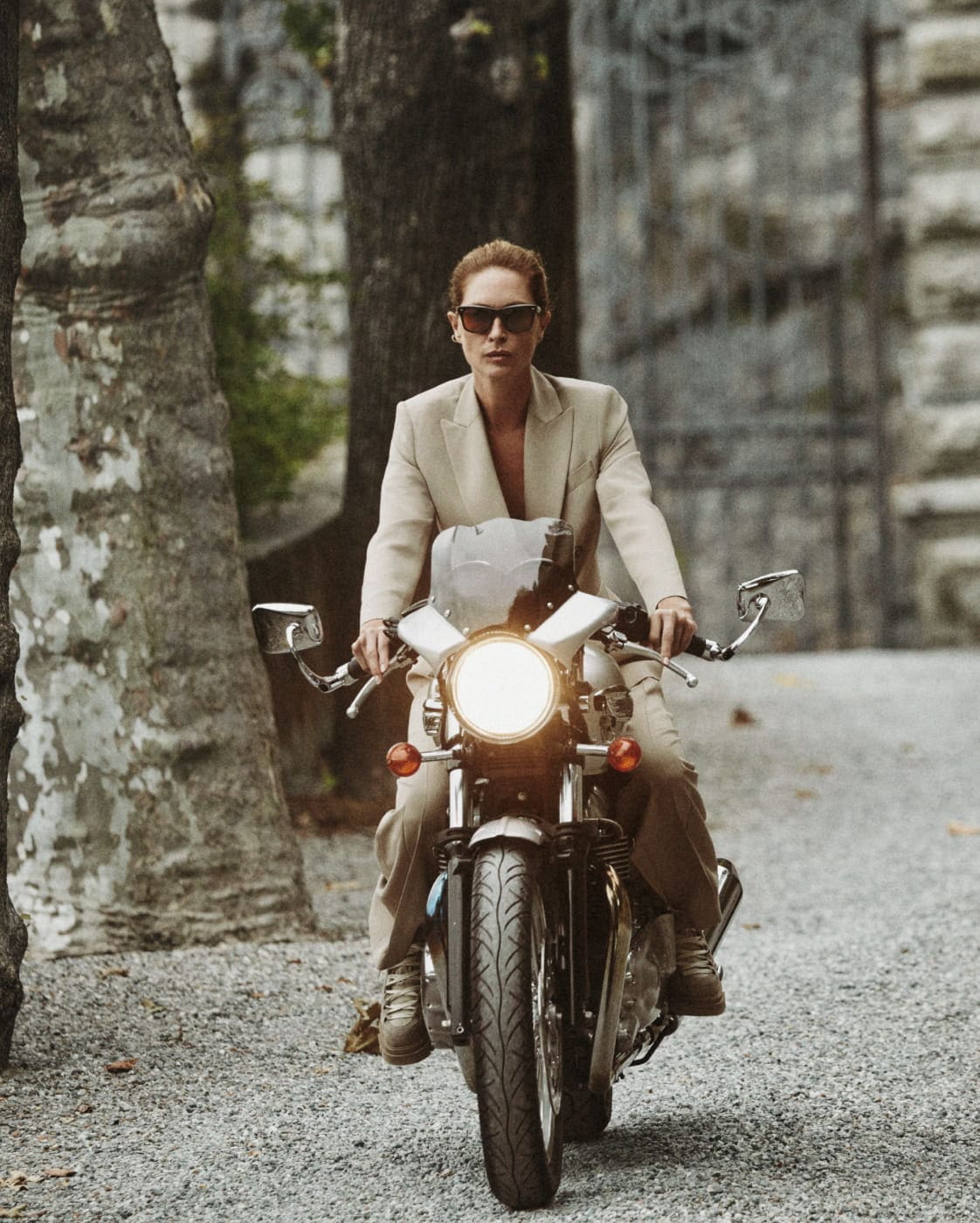 A moment that's purely cinematic, Mr. Brunello is shown in 362 + True Brown Polar.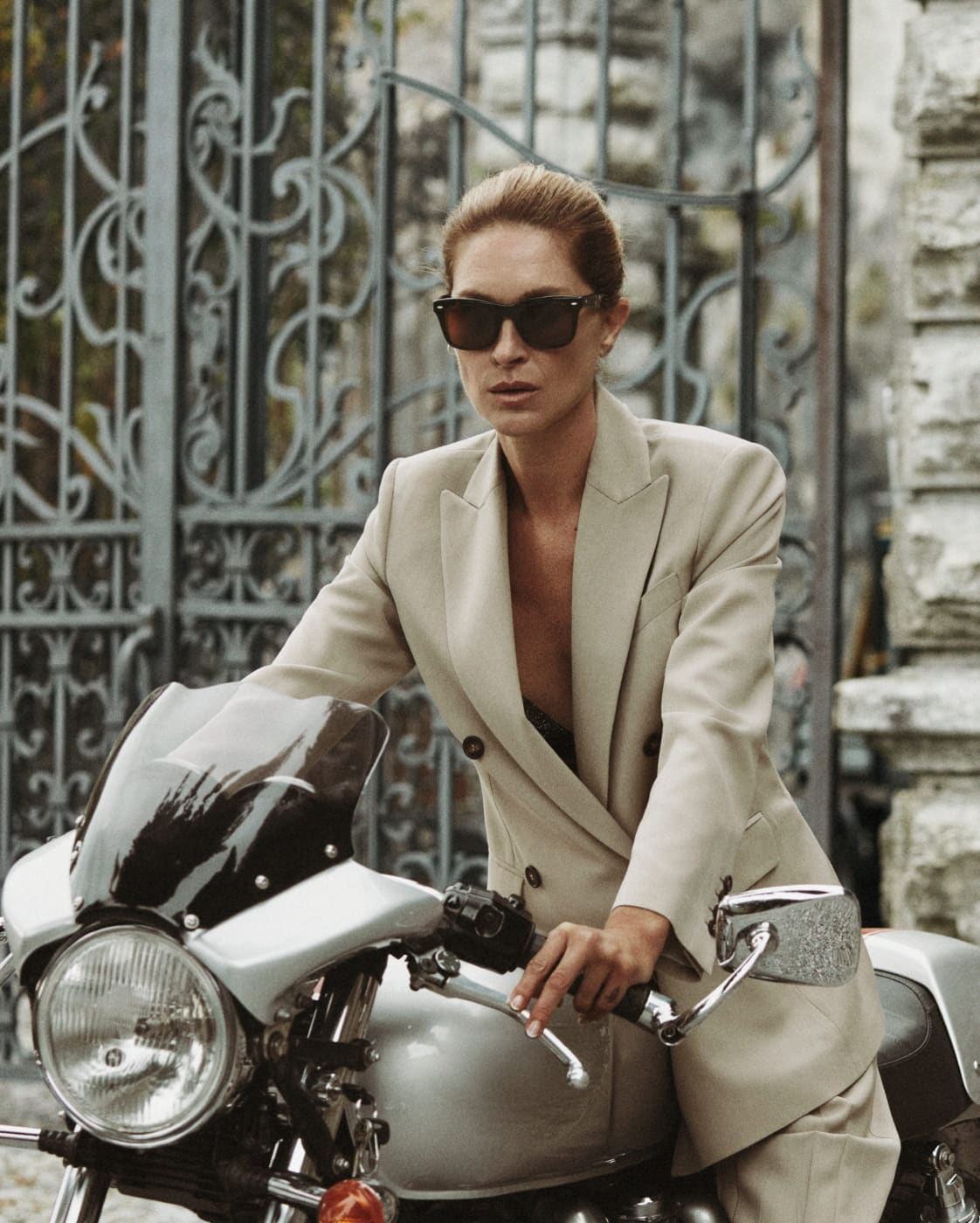 A dreamlike narrative of reunion accompanies the Fall/Winter 22 collaboration between Oliver Peoples and Brunello Cucinelli. Once again, this storytelling commitment mirrors the craftsmanship of both brands and underscores the strength of their partnership. And a location rooted in history is an ideal backdrop for these heritage styles, especially when their contemporary influence comes to life.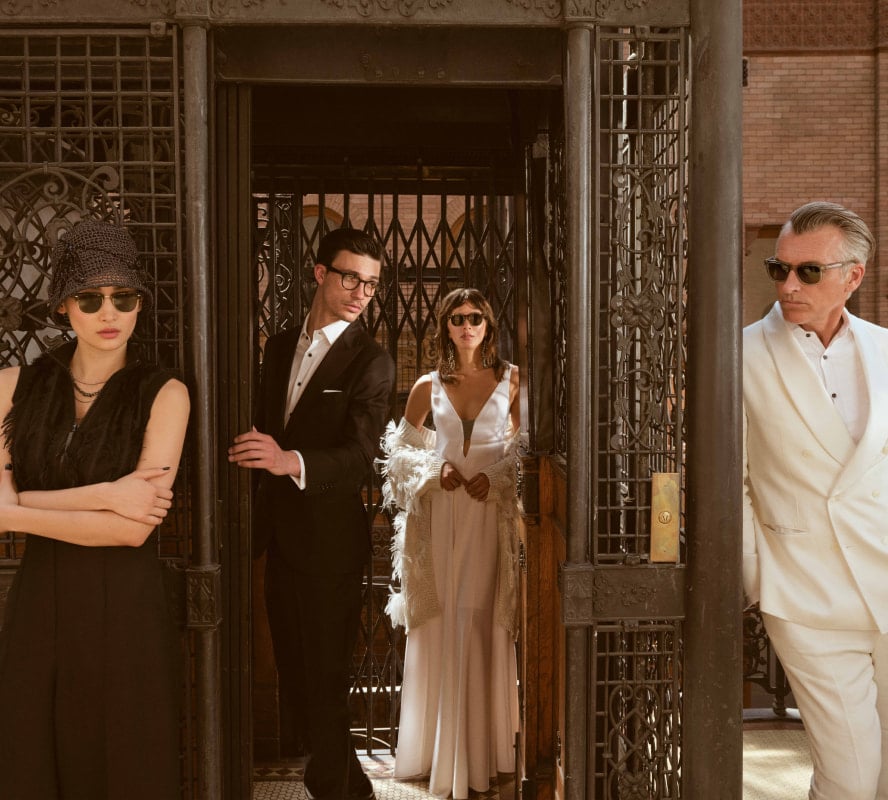 Cinematic Style: Oliver Peoples and Brunello Cucinelli Spring 2022
read the op story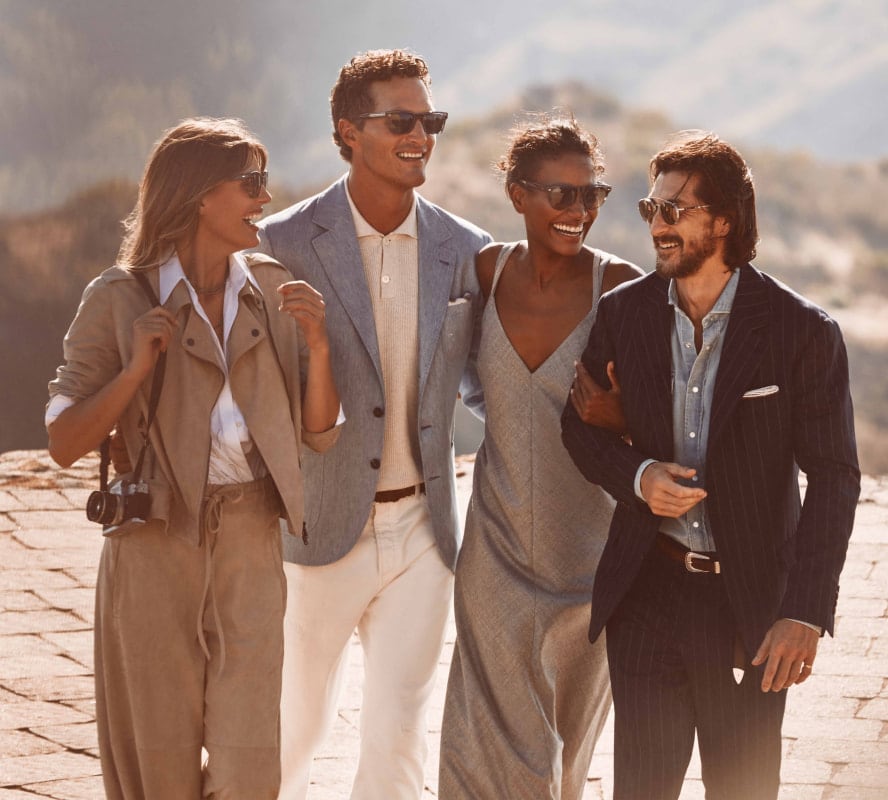 Oliver Peoples & Brunello Cucinelli present the Autumn 2021 Campaign.
read the op story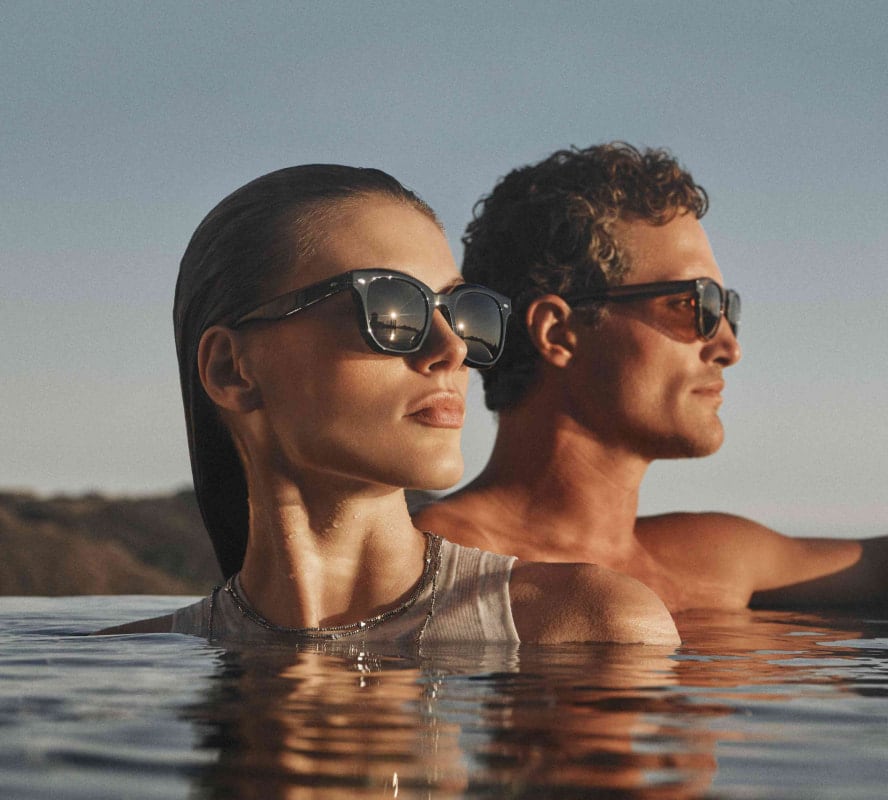 Oliver Peoples & Brunello Cucinelli Collaborate on an Exclusive Collection
read the op story