Craftsmanship | Campaigns | Collaborations

Encounters at Chateau Marmont,
Oliver Peoples Brunello Cucinelli Spring 2023
13 Min Reading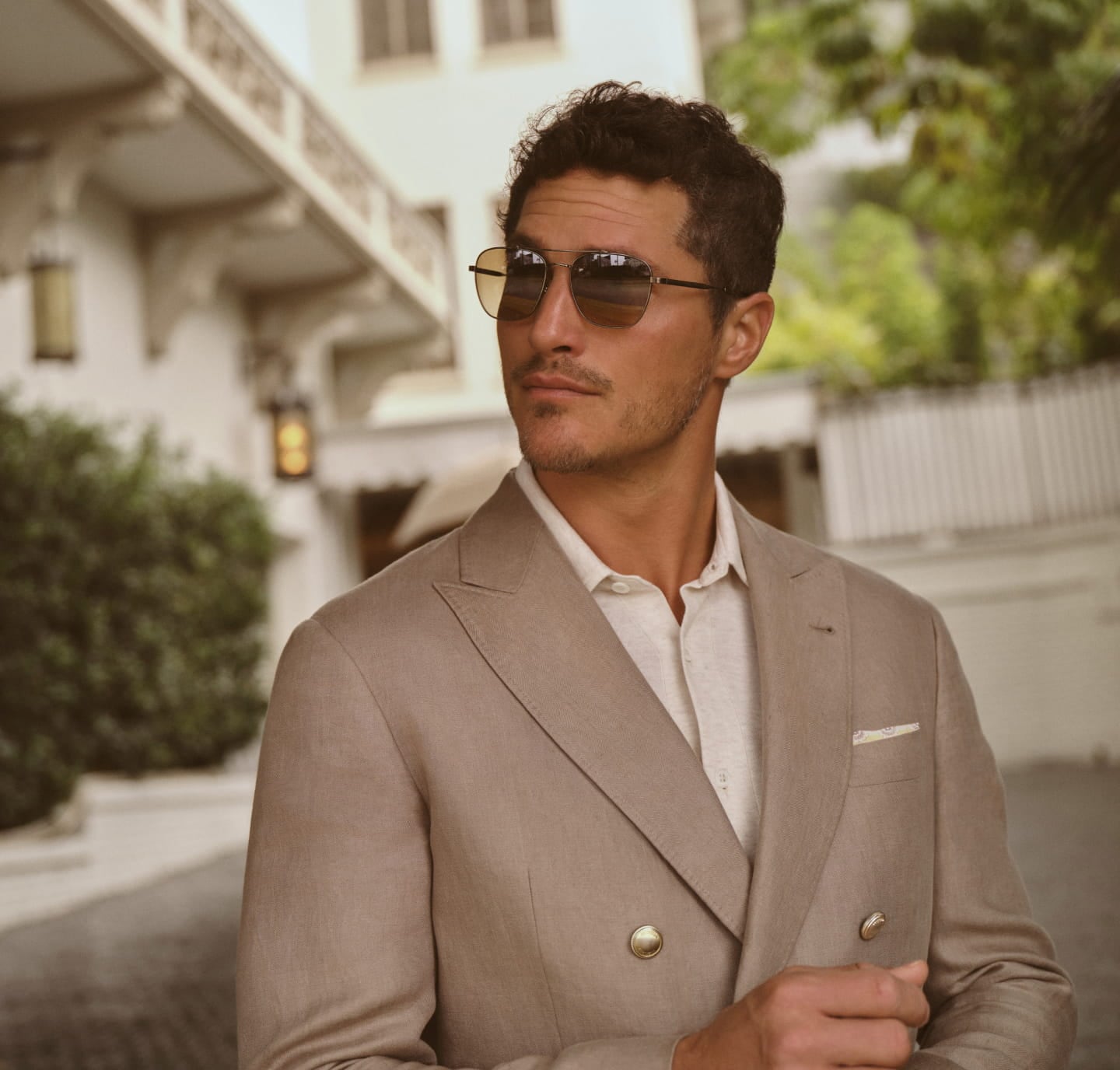 A landmark of Old Hollywood and Los Angeles itself serves as the backdrop in the Spring 2023 campaign.
A Los Angeles cultural icon dressed in European influence -- Chateau Marmont marries architectural inspiration from an ancient French chateau combined with nearly a century of Hollywood glamour.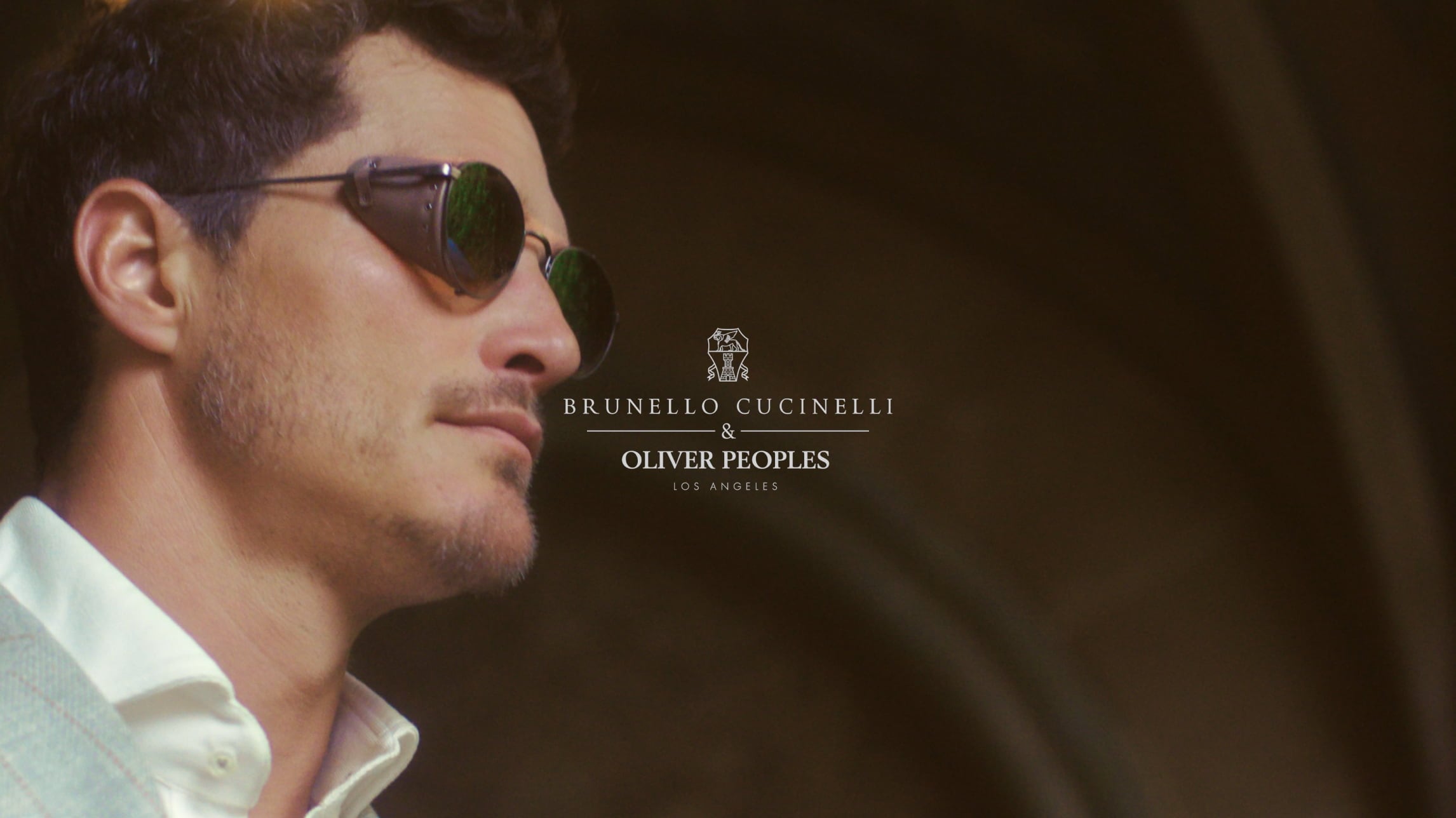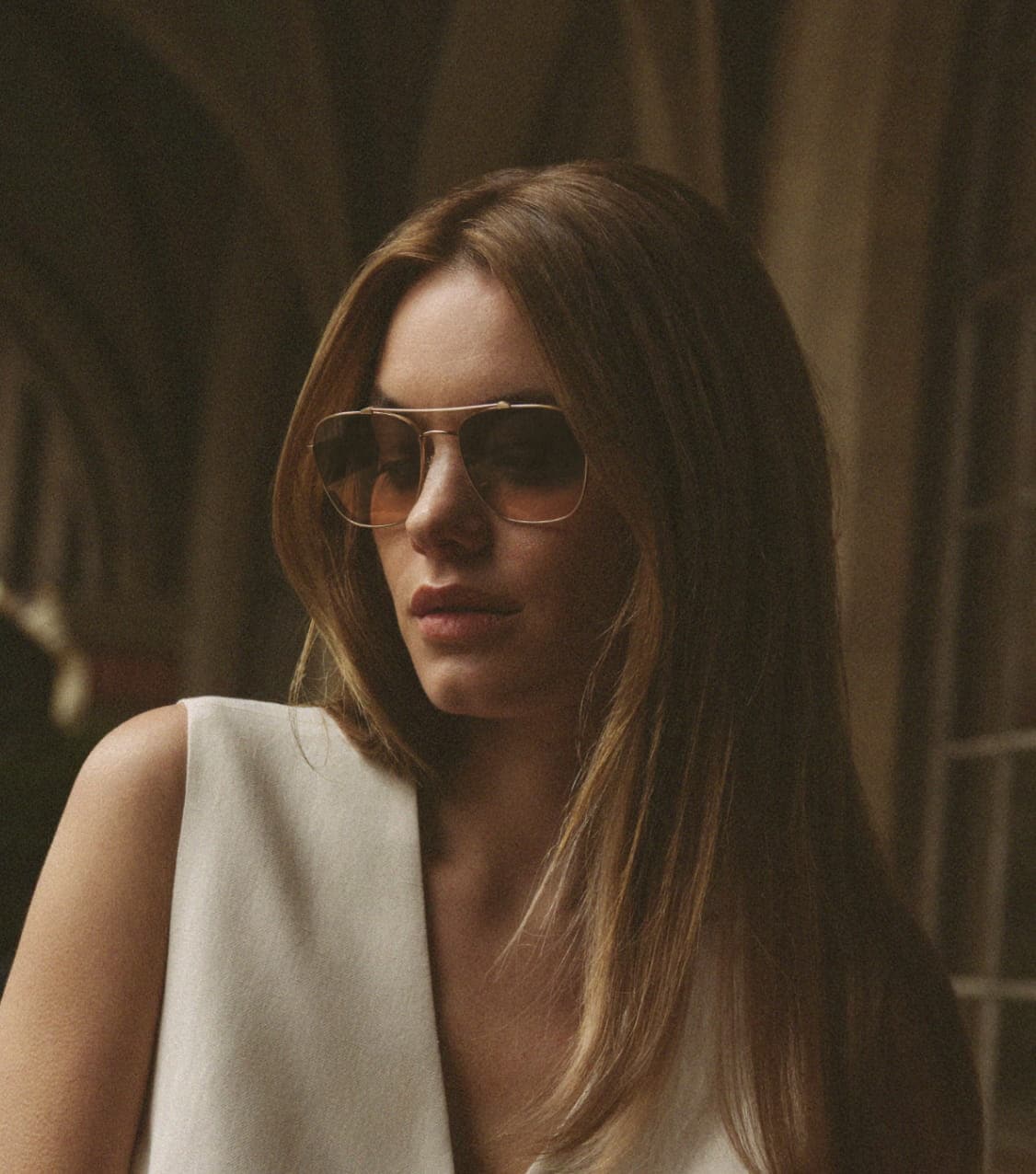 Made in Japan, Marsan is defined by its double bridge detail and square lens shape.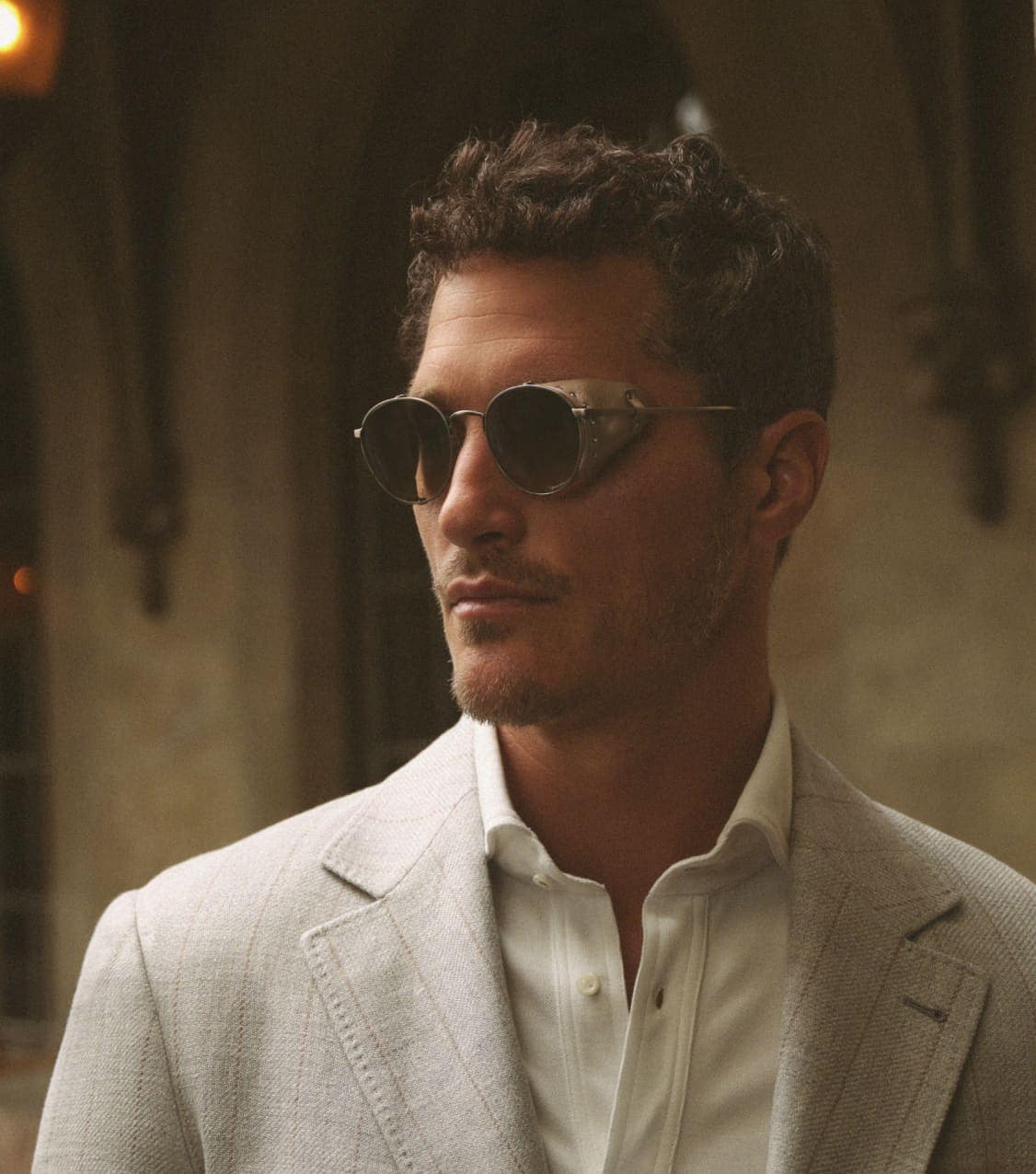 Cesarino-L features a removable genuine leather shield – a first for the collaboration.
A private oasis for A-list actors and musicians, rooted in the history of Old Hollywood, the Chateau was developed as a luxury residence but converted into a hospitality venture shortly thereafter. Over the years, the Gothic-inspired structure has housed as many iconic stories as it has famous guests.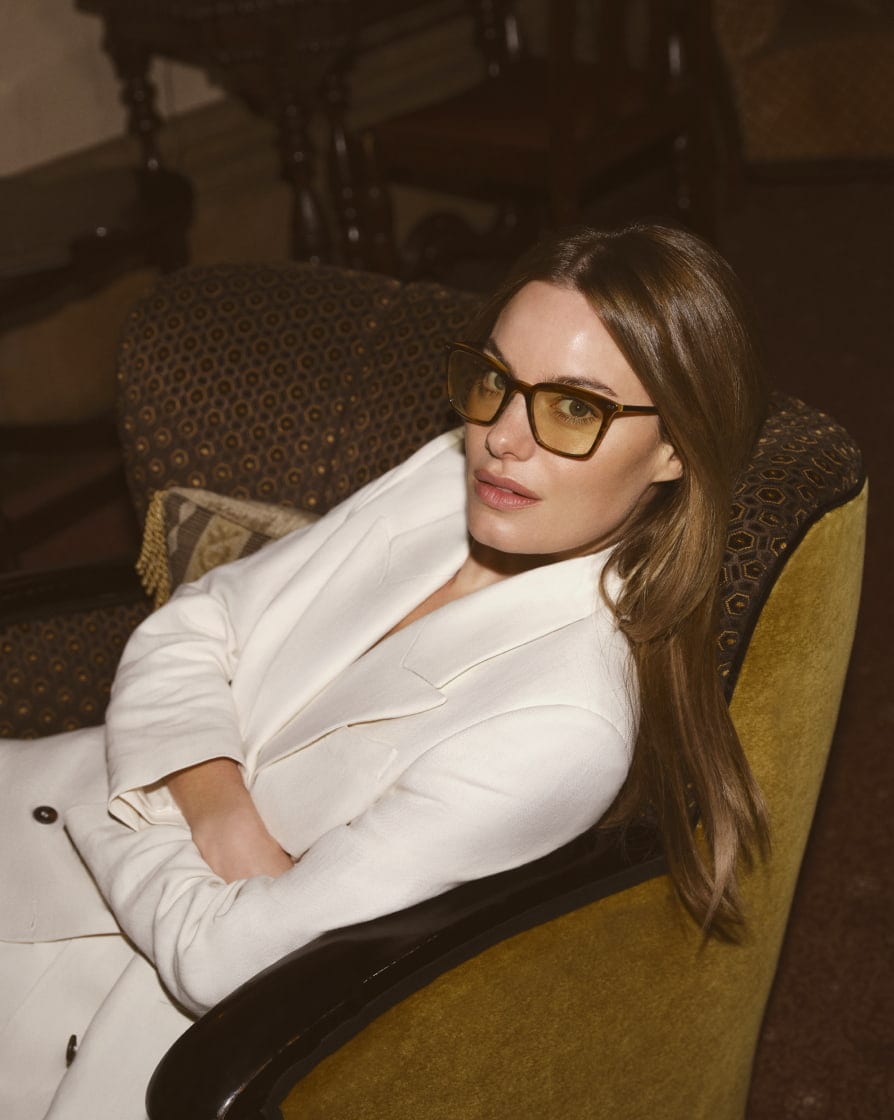 Luisella perfectly transitions from day-to-night.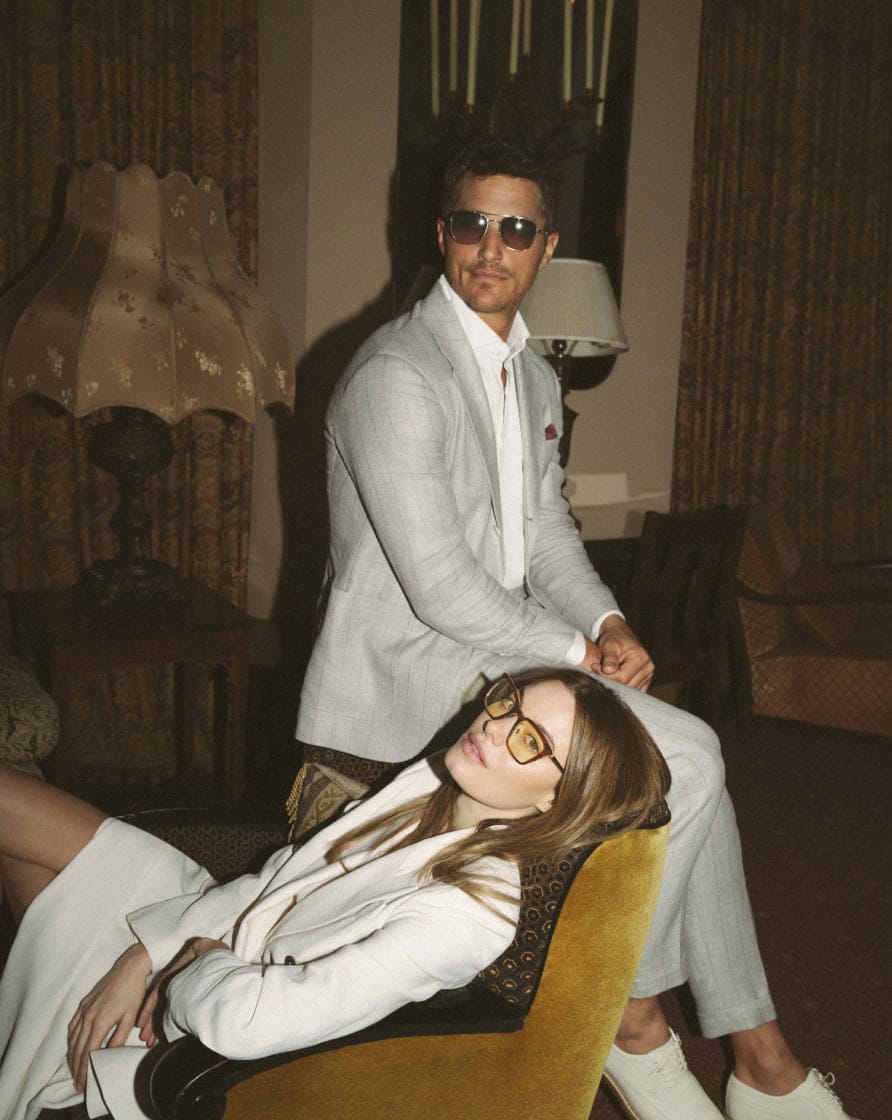 The style is seen alongside titanium frame, Marsan.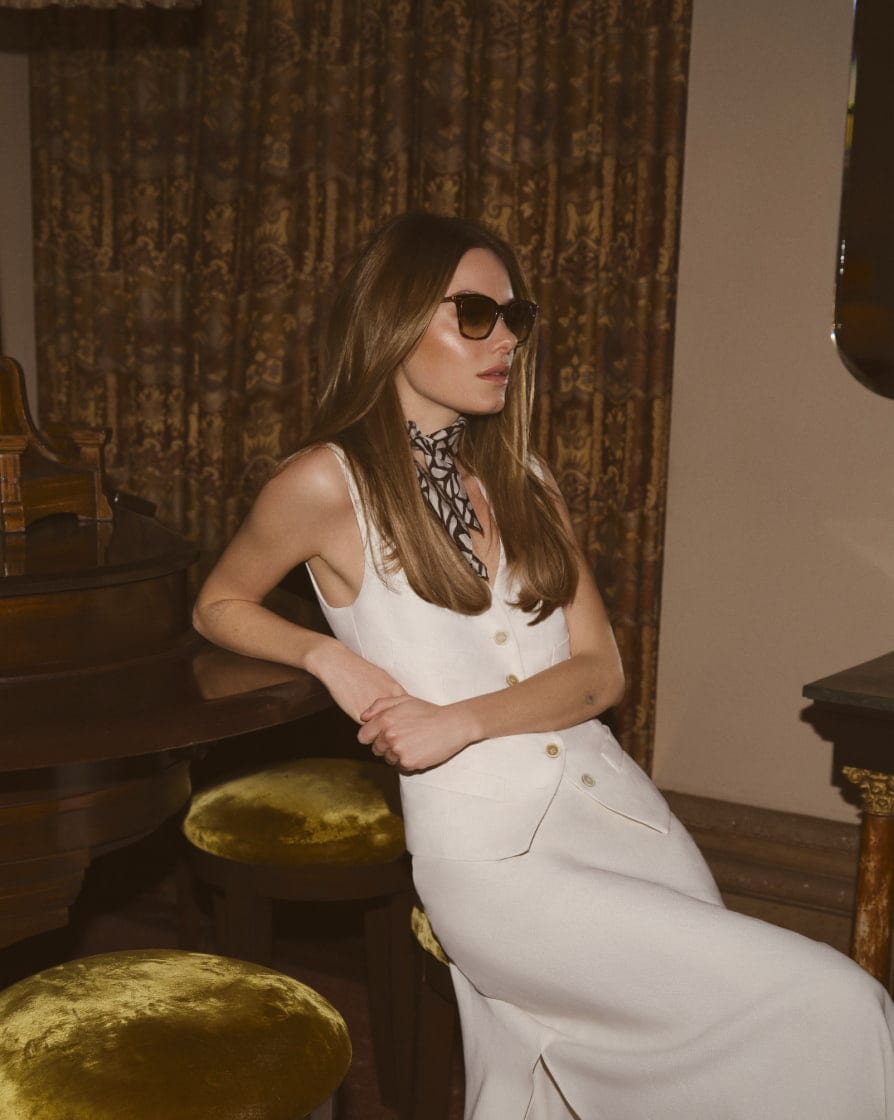 The glamour of Luisella is distinct in Amaro Tortoise with Brown Gradient.
The renowned hotel is an apt setting for the Oliver Peoples Brunello Cucinelli Spring 2023 campaign as it thoughtfully mirrors the continued partnership between the prestigious Italian maison and the California eyewear brand. Chateau Marmont has housed legendary stars and been featured in films, while Oliver Peoples and Brunello Cucinelli have each been wardrobe staples for stars on and off screen since their inception.
Photographed in Chateau Marmont's Penthouse 29, a nod to the establishment's completion in 1929, the campaign features French-American model, actor and fashion industry figure, Camille Rowe, and sees the return of famed model Ollie Edwards. Spring 2023 is an intimate, electric exchange between a couple. Elegantly adorned in the Oliver Peoples Brunello Cucinelli collaboration, Rowe and Edwards pause for quiet moments and play around the pool before preparing to partake in a night out on the town.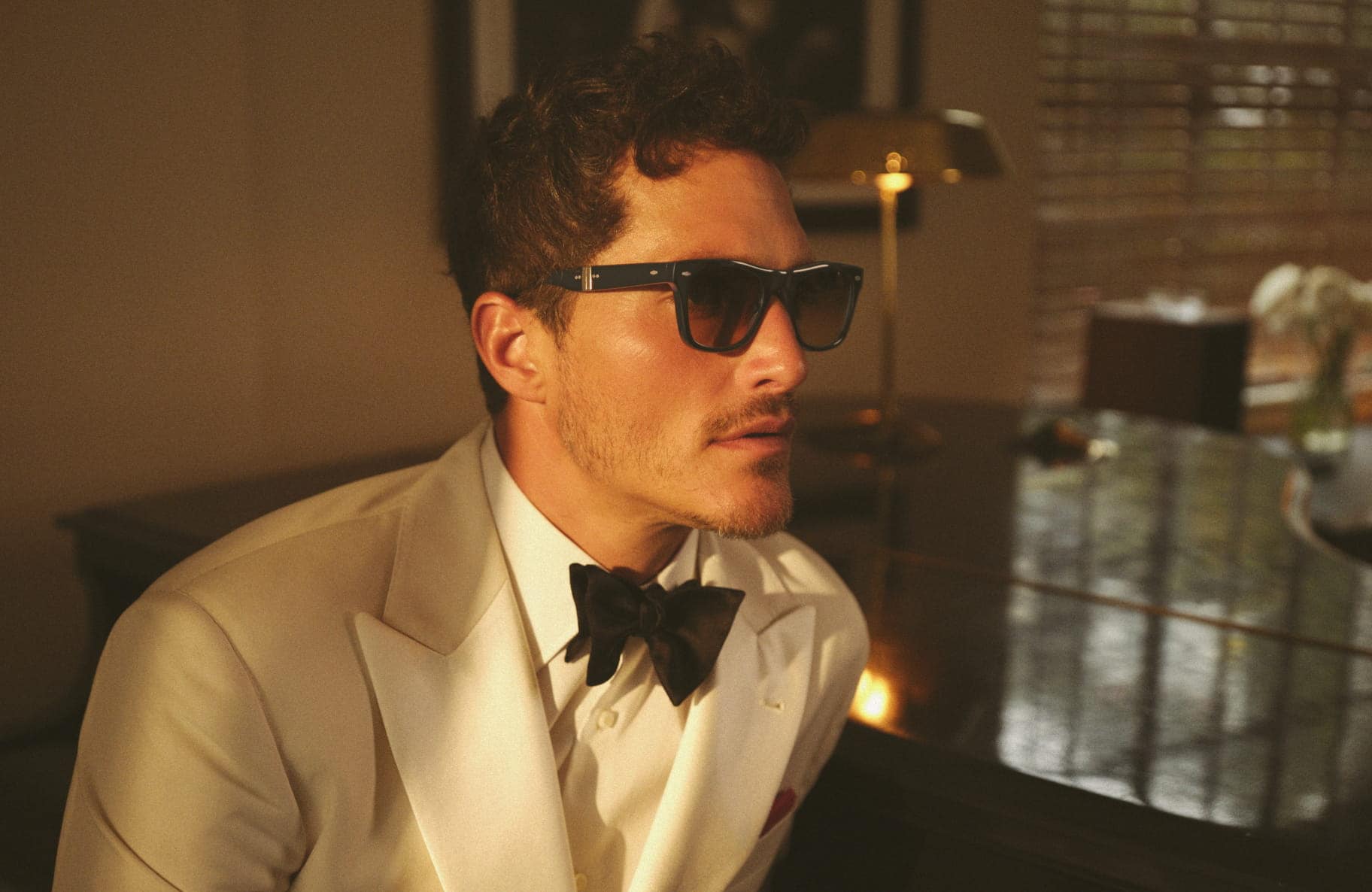 The ever-functional style of Mister Brunello Folding.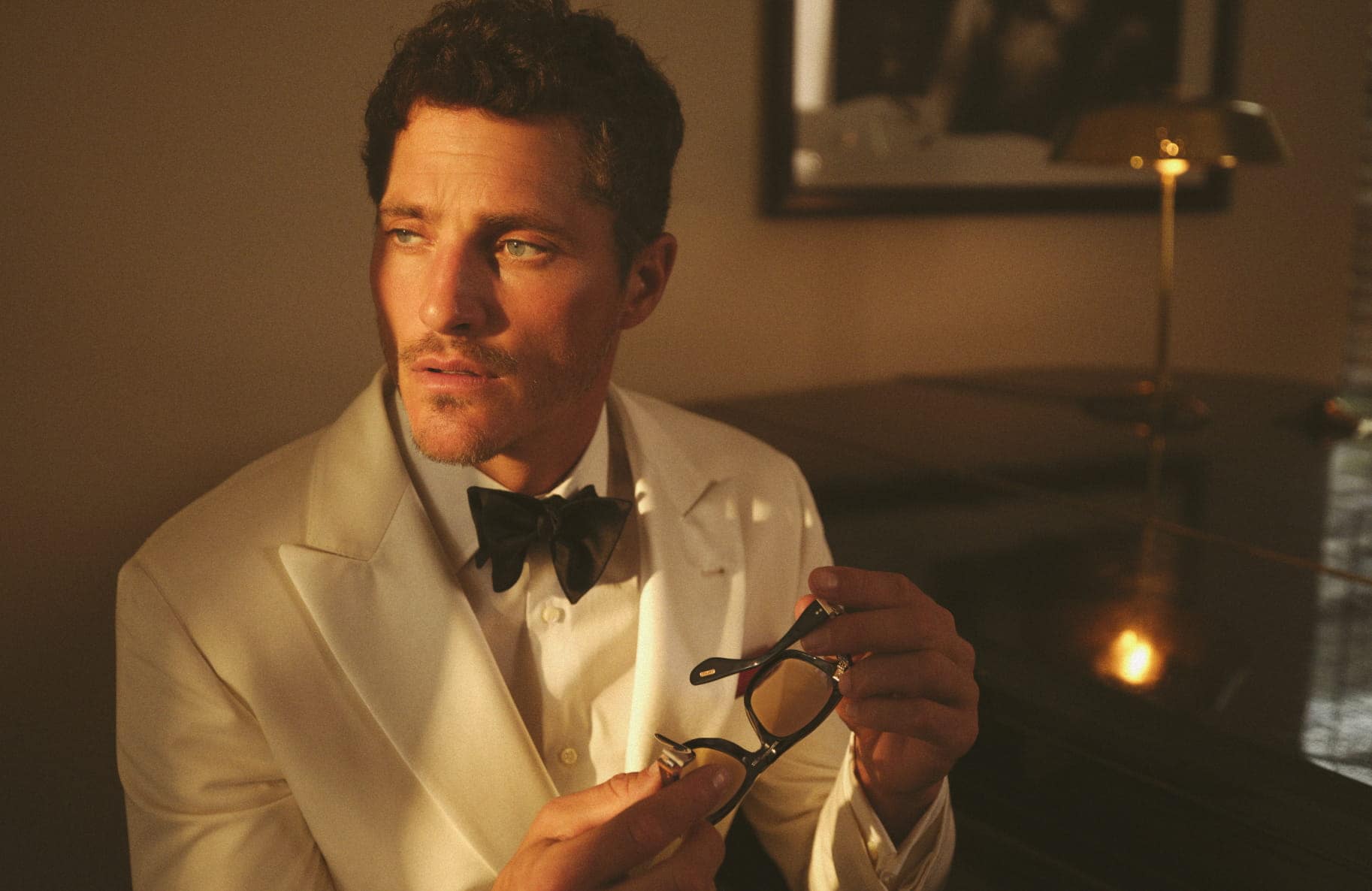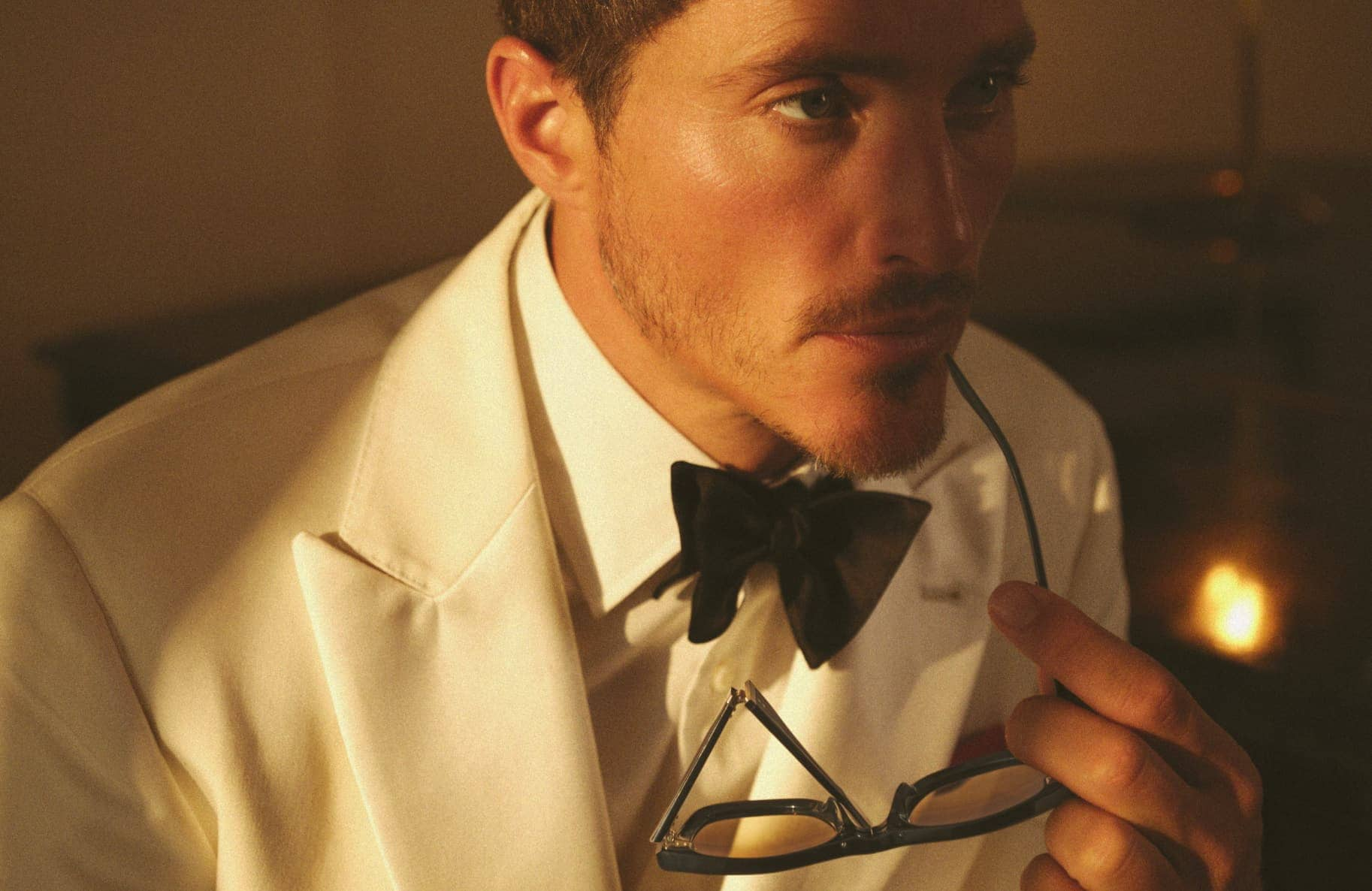 Worn only by this cast of two passing through the Los Angeles Historic-Cultural Monument, the eyewear becomes a focal point, a reflection of personality and an integral participant in the storytelling. There's a romanticism to every image—and an understanding of each brand's commitment to craftsmanship and style. In many ways, it's the biggest and boldest set of releases yet though the nuance of the partnership and the signifiers of both brand's signature aesthetics have not been lost.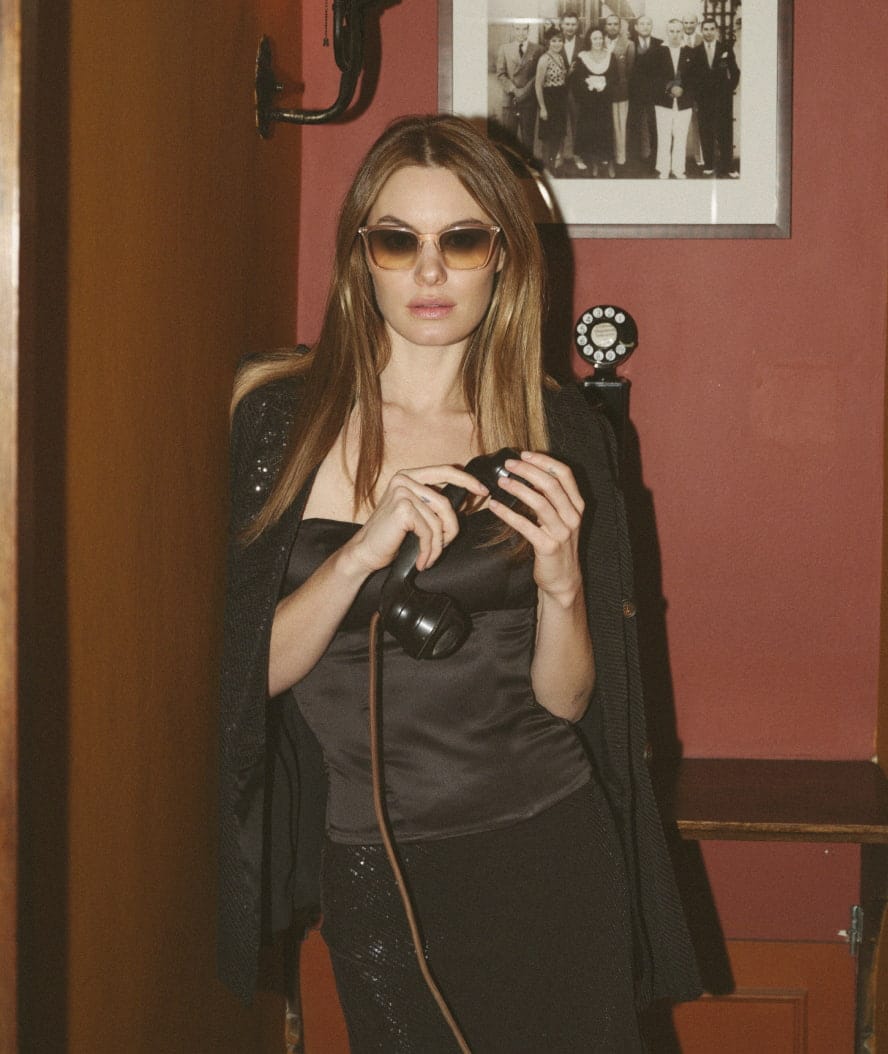 Catching up in Luisella.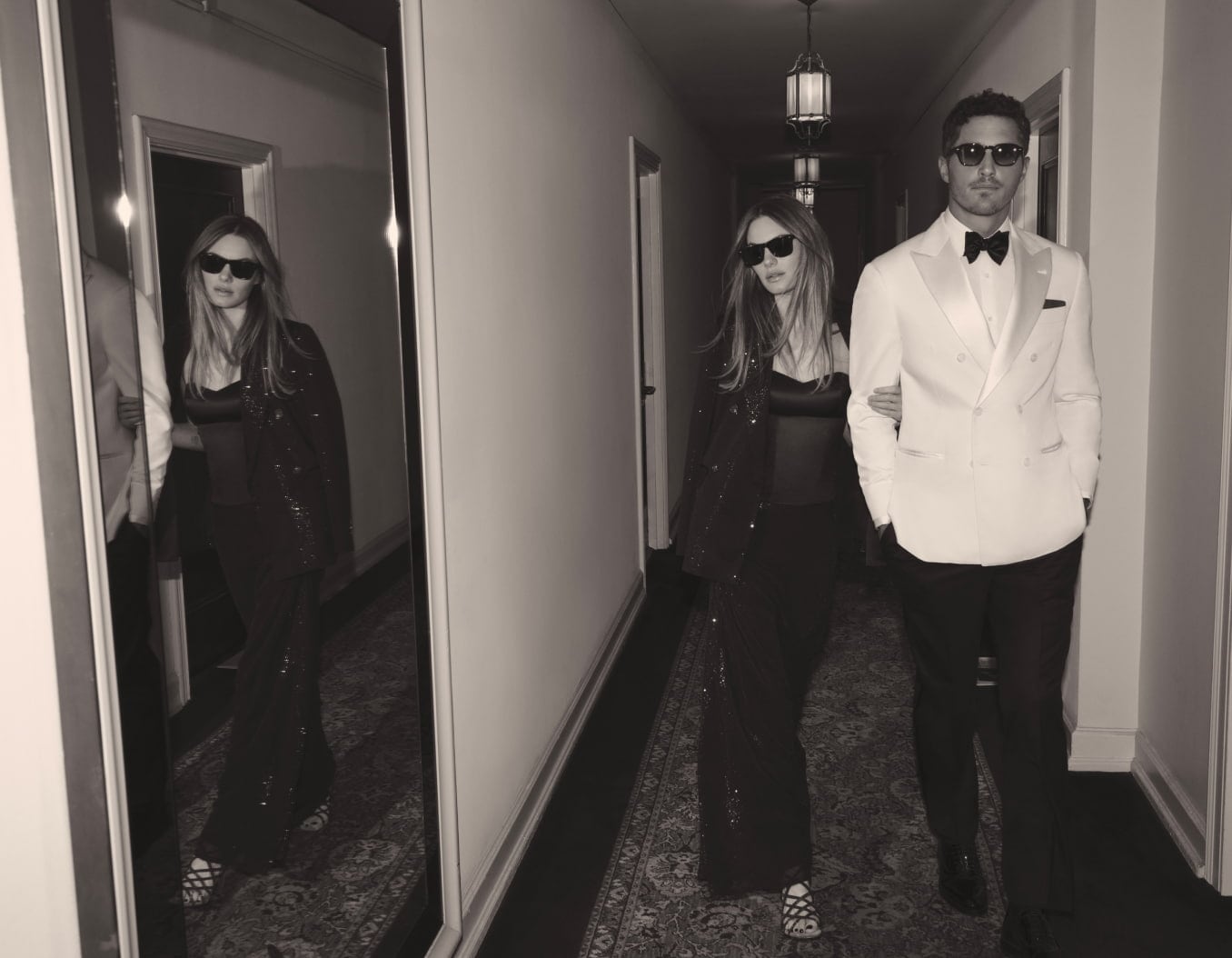 To a night out in Mister Brunello and Peppe.
Spring 2023 introduces the show-stopping Cesarino-M and Cesarino-L, both of which are crafted from metal and feature a classic panto lens shape and a unique, removable side shield—an Oliver Peoples first. The Cesarino-M debuts with three iterations—antique gold with a true brown lens, silver with a persimmon lens, and brushed gold with a marine gradient lens. The distinct side shields for all of these come complete with a perforated pattern. In contrast, the Cesarino-L features a side shield honed from luscious genuine leather. Exquisite iterations include brushed silver and sequoia leather with a G-15 lens, antique pewter with earth leather and a shale gradient lens, and gold with sequoia leather and a carbon grey lens.
All Cesarino eyewear releases include a custom Oliver Peoples and Brunello Cucinelli breath logo, as well as the Oliver Peoples logo engraved on one temple tip and Brunello Cucinelli's signature crest on the other. Vintage-inspired nosepads enhance comfort for the Cesarino, as well. These features also factor into Spring 2023's Marsan and Luisella introductions. Made in Japan, the former is defined by its double bridge lightweight titanium architecture, which supports a soft square lens shape. In neutral tones, the Marsan has three photochromatic lens types, as well as a gradient and gradient mirror release. The sophisticated geometries and classic colors of the latter are designed to complement every face—meaning the Luisella pairs a thin acetate front with modern metal temples and functional, stylish pins. Both the Marsan and Luisella incorporate a refined Rising Sun filigree on the temple.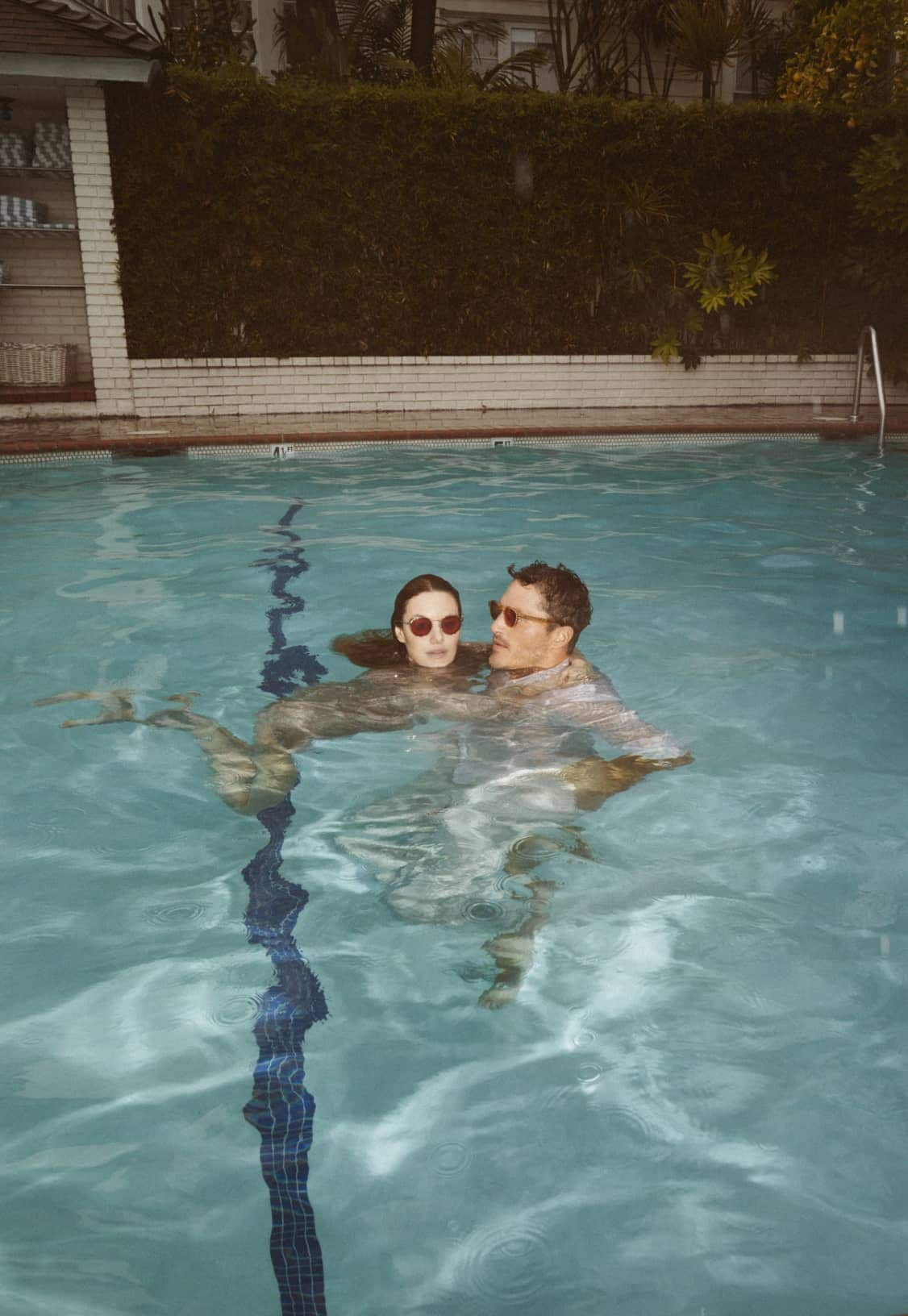 Cesarino-M and Peppe take to the pool.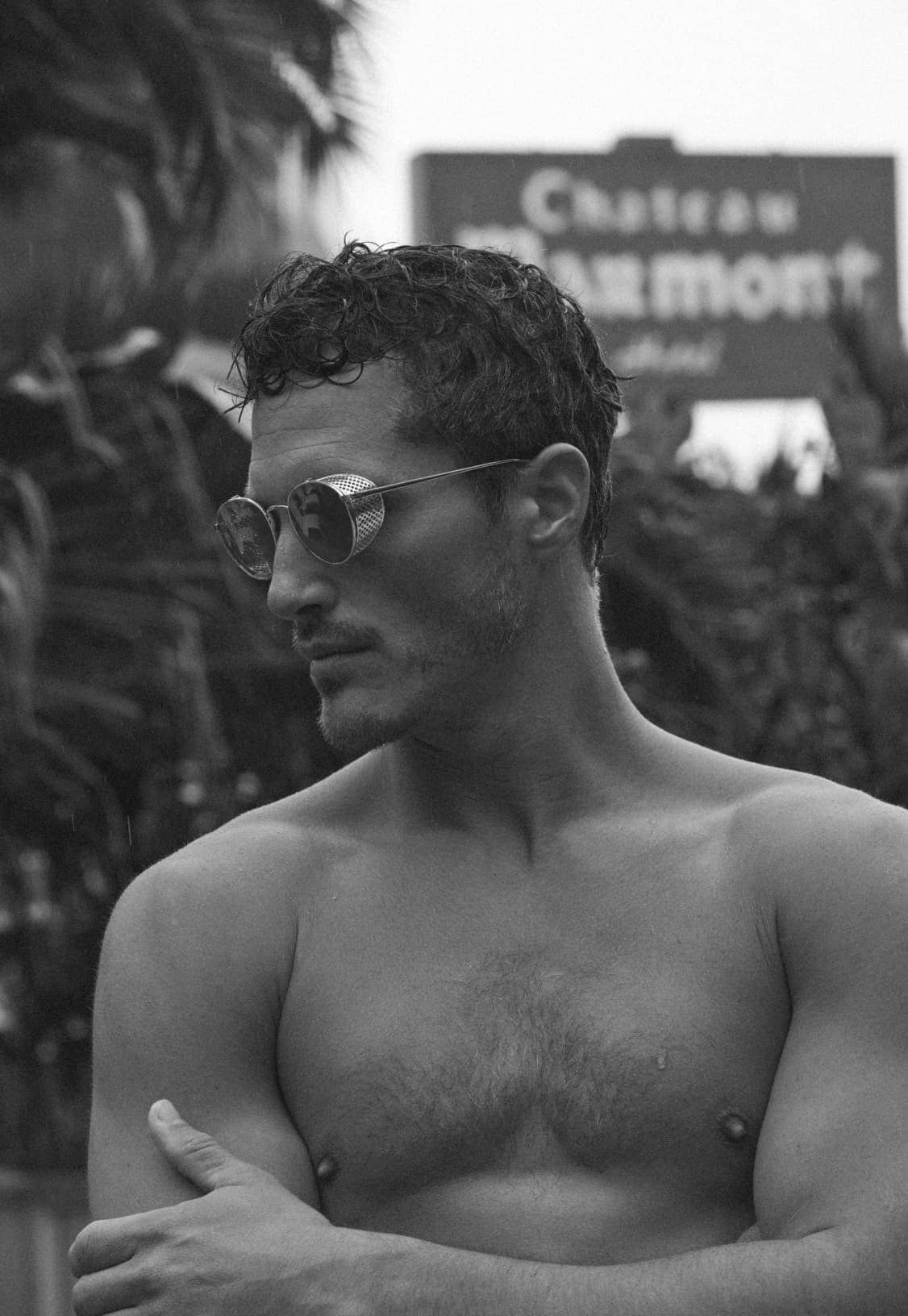 The intricate details of Cesarino-M feature a removable, metal side shield with a perforated pattern.
Not only does this season highlight a new Mister Brunello, eyewear designed exclusively for this collaboration, but it introduces the Mister Brunello Folding. The former, adds four styles—Vintage LBR frames with a Green Photochromic lens, Champagne and Chrome Amber Photochromic lens, 362/Horn and Chrome Olive Photochromic, as well as a Black and G-15 lens. The latter incorporates hinges at the bridge and temple so that the Mister Brunello Folding can reduce in size and be stowed away easily. This technical mechanism utilizes reinforcing pins on the temple that contribute to the handsome design. Iterations appear in El Mirage Tortoise with a Shale Gradient lens, Black with a Chrome Olive Photochromic lens, and Raintree with a Marine Gradient lens. All variations of Mister Brunello and Mister Brunello Folding include a custom designed temple tip shape as well as genuine plaques on the front and temples dedicated to the Oliver Peoples Brunello Cucinelli collaboration.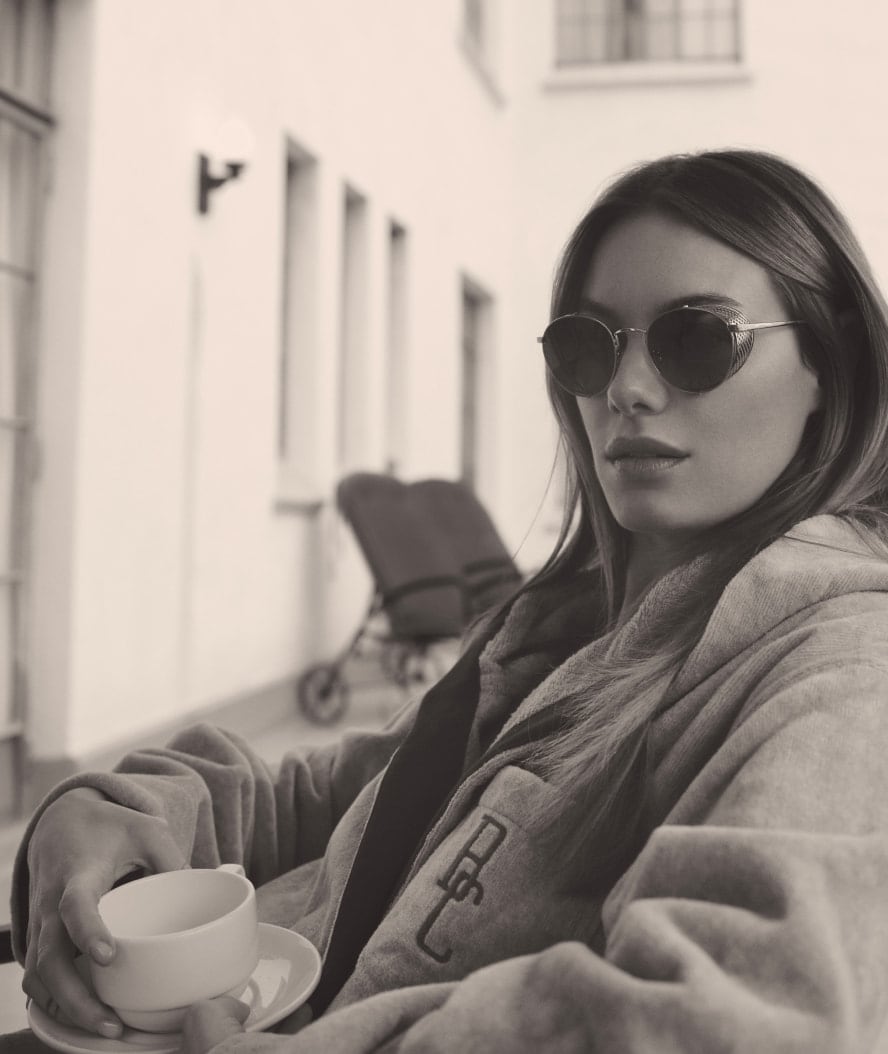 Après swim in Cesarino-M and Mister Brunello.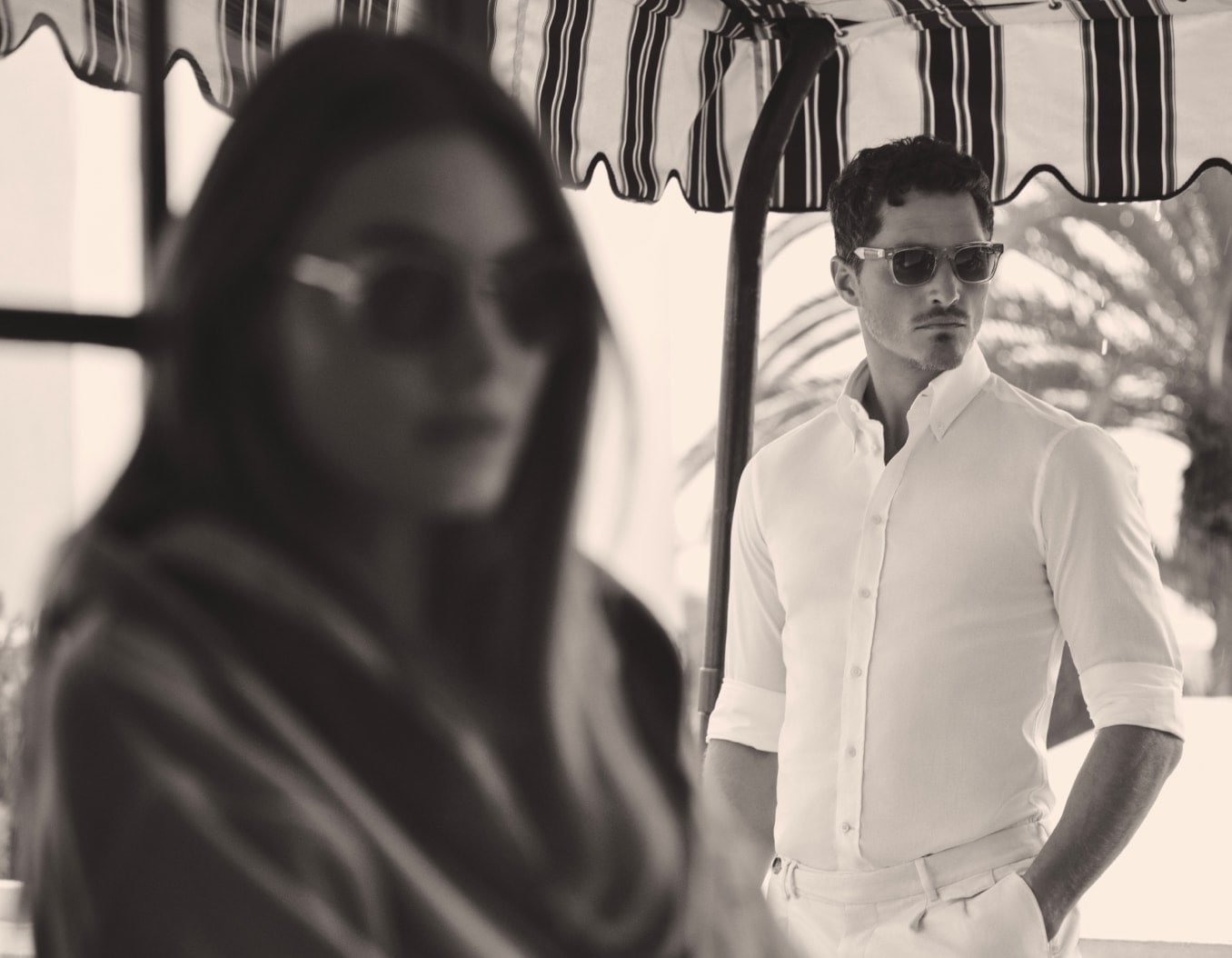 Rounding out the season's releases, the vintage inspired Peppe pairs an angular lens with a keyhole bridge as well as rich acetate hues. Peppe is also accented with a custom Rising Sun filigree and the custom designed temple tip shape dedicated to the Oliver Peoples Brunello Cucinelli collaboration.
Set along Sunset Boulevard, Chateau Marmont is enveloped in lore and yields a sensation that everything spectacular is within reach. It's the perfect amalgam of prior Oliver Peoples Brunello Cucinelli campaigns—from FW 2022 on the banks of Italy's Lake Como to the previous narratives unfolding around Southern California. With Oliver Peoples and Brunello Cucinelli so committed to the authenticity of their craft and its adherence to their historic roots, setting means more than a beautiful location; it's an essence of their identity.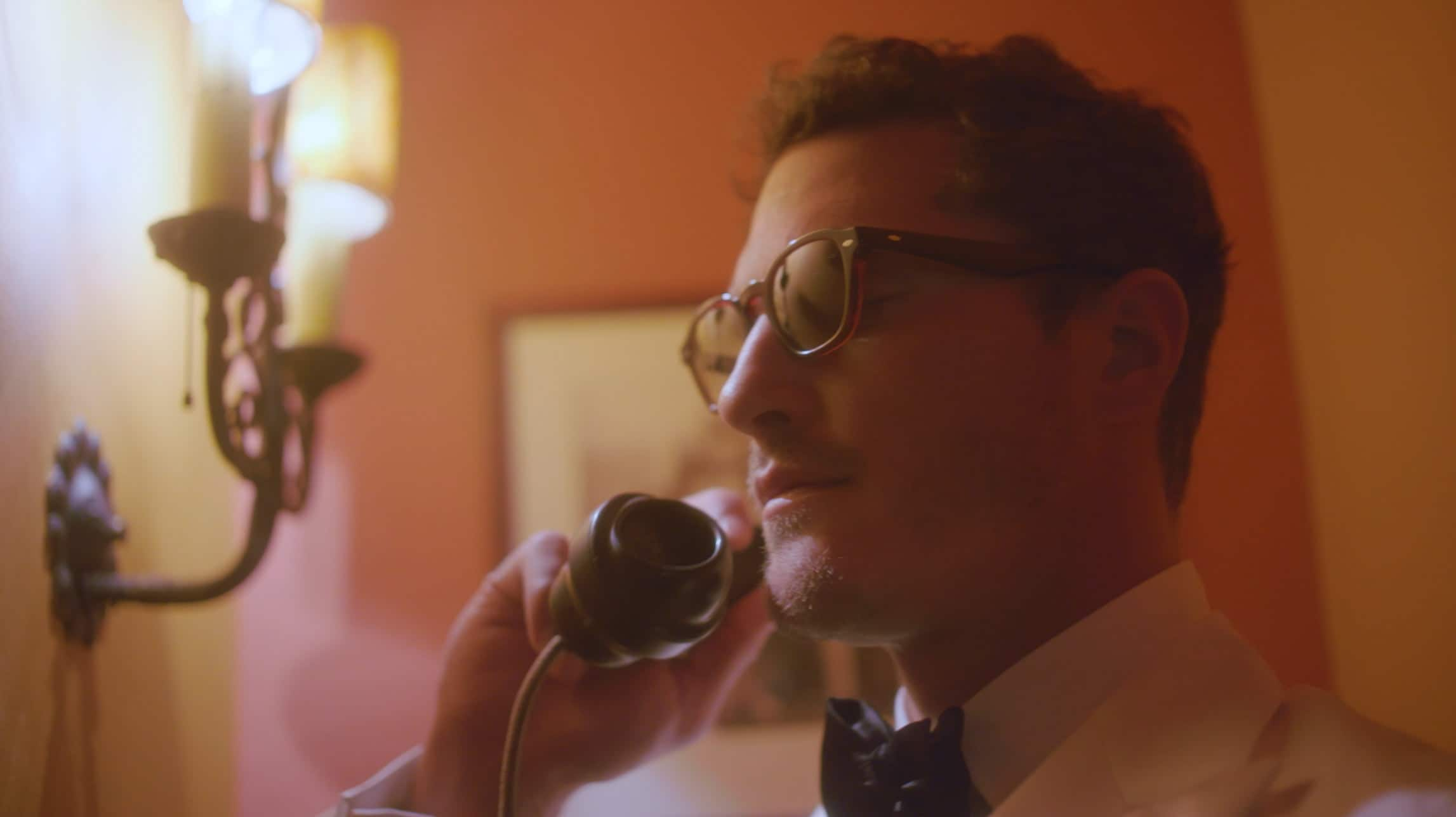 PHOTOS: Dennis Leupold
WORDS: David Graver
VIDEO: Ricardo Fernandes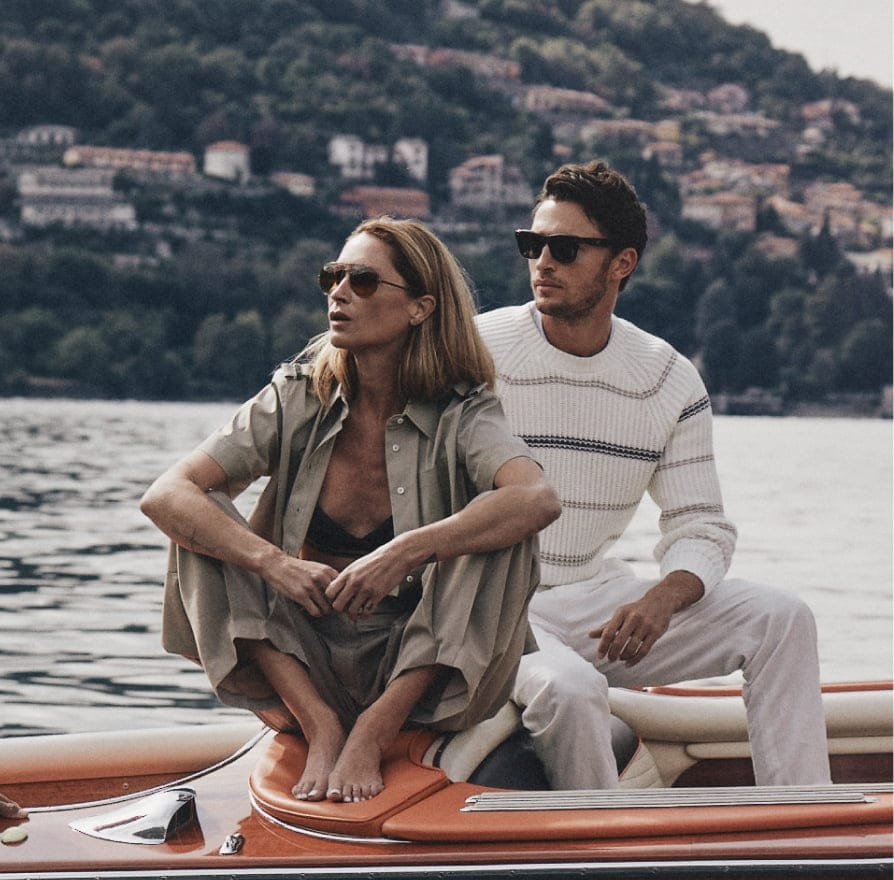 A season in Italy: Oliver Peoples Brunello Cucinelli Fall Winter 2022
read the op story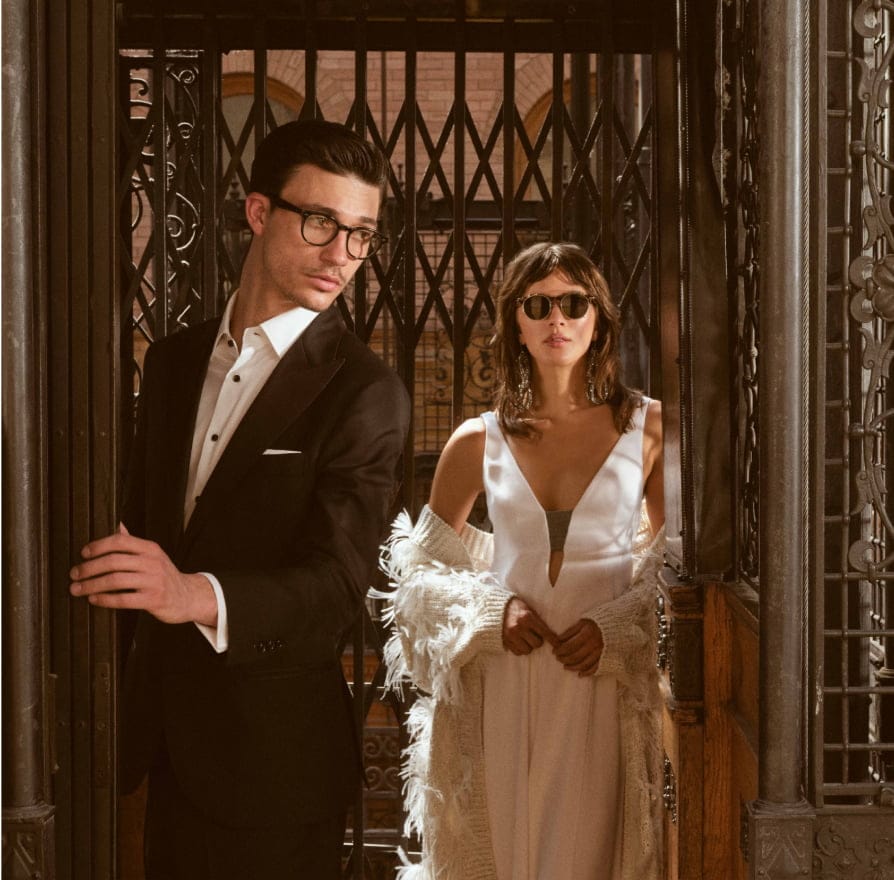 Cinematic Style: Oliver Peoples and Brunello Cucinelli Spring 2022
read the op story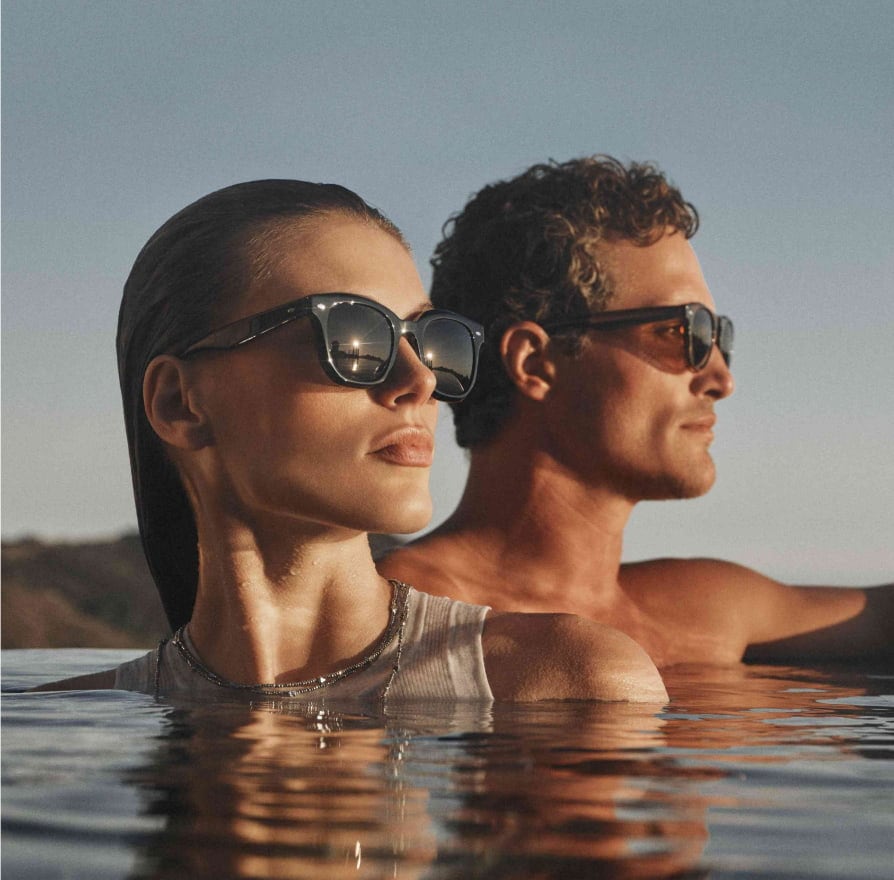 Oliver Peoples & Brunello Cucinelli Collaborate on an Exclusive Collection
read the op story